Venice is arguably the most beautiful and romantic city in Italy, famous for its unbelievable floating buildings influenced by a mirage of cultures from ancient merchants, and hiding the mysteries of grandiose masked balls. Although it has to be seen to be believed, it is home to innumerable tourist traps. So here's a guide to what not to miss in Venice, avoiding the infamously bad and overpriced food and downright incorrect assumption that after taking a gondola there is "nothing to do in Venice".
Cook in style
Although the restaurants in Venice are notoriously overpriced and inauthentic, the ingredients which flourish in northern Italy are not. With prosperous farms and a wealth of seafood at a short distance from the island, one way to sample the areas culinary delights is to cook at home. With an abundance of Airbnb's and apartments offering stays in the city's most beautiful buildings, this option is perfect for foodies and families alike.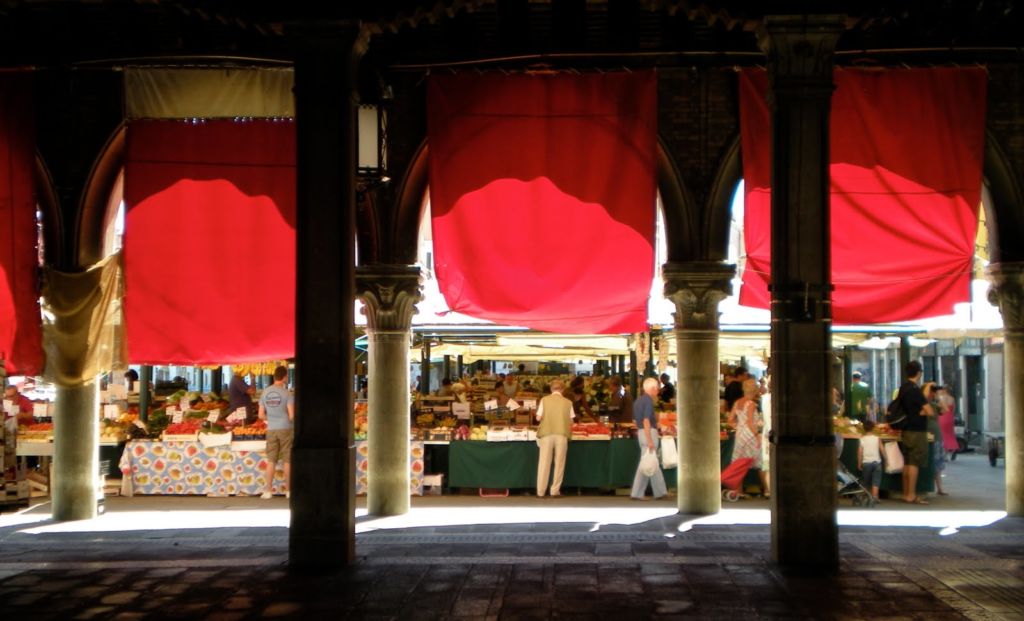 The Fish Market
Each morning the freshest catch manifests at Rialto market, which is to be experienced even if you have no intention of buying. Amongst ornate Roman columns, a hectic Italian shouting and haggling echoes throughout the archways, and the abundance of fresh seafood glistens in ice like jewelry; the chaos is actually appealing. Practice your 'Quanto Costa??' (how much, in Italian) and bring home a fresh catch for your next meal.
Campo della Pescaria, 
Vicino il Ponte di Rialto
, 
30125 Venice, 
Italy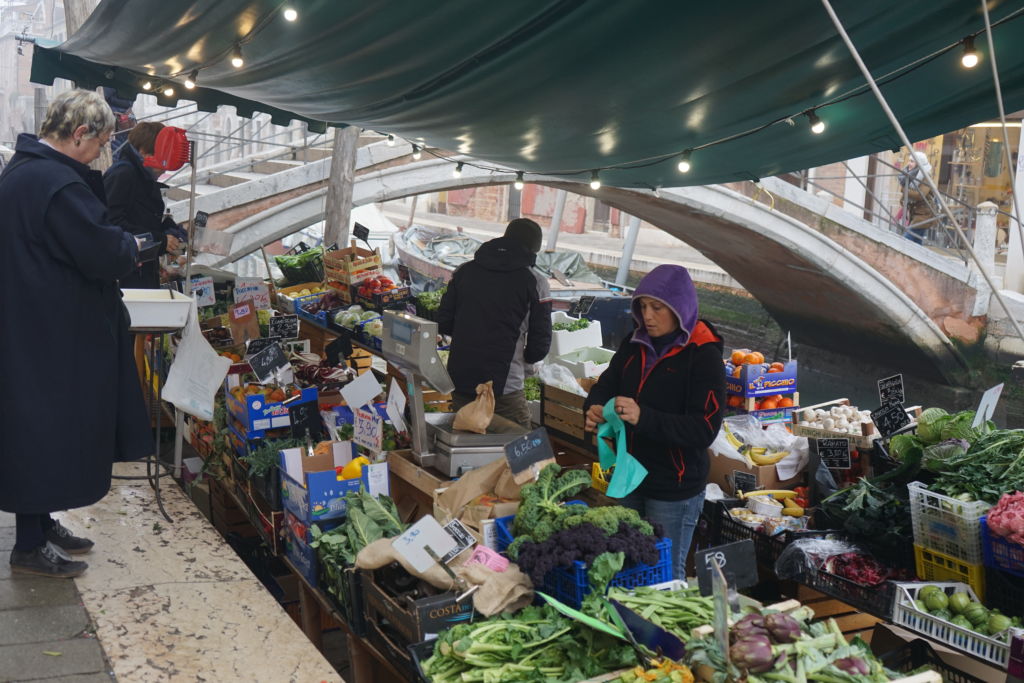 Floating Veg Market
In the charming Dosoduro neighborhood of Venice, this boat pulls in next to Ponte dei Pugni and sells a multi-colored array of fruit and vegetables that will make you want to run home and start cooking. Although not so fluent in English, the owners are notoriously friendly and will often throw in an extra tangerine for a smile. To get a glimpse of what it's like to live in Venice, it's definitely worth a wonder.
Ponte dei Pugni, 30123 Venezia VE, Italy
Eating Out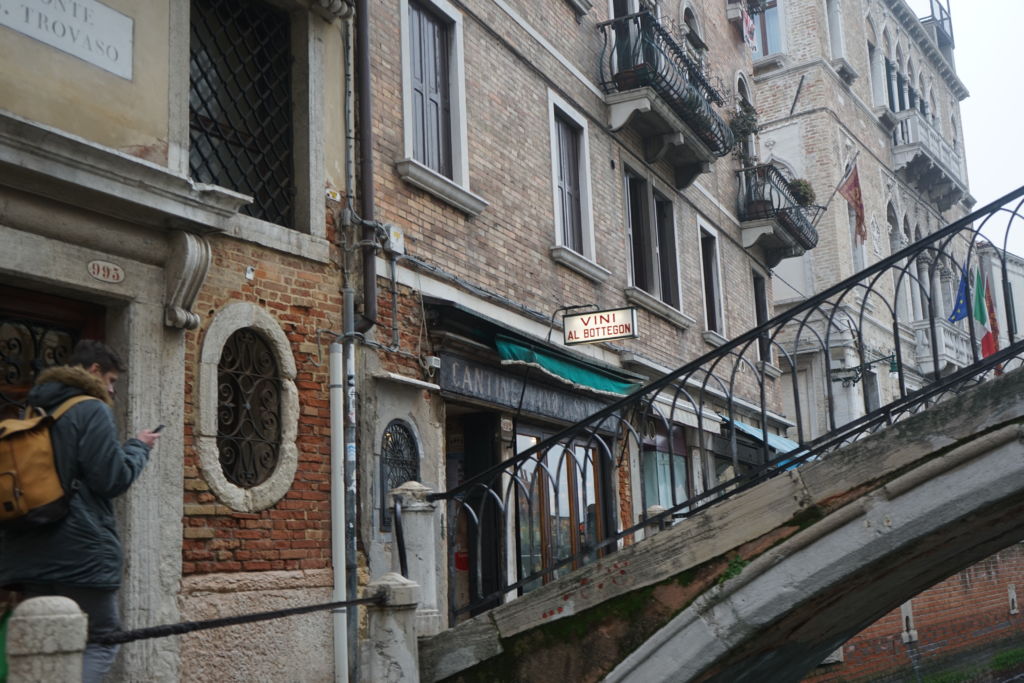 Cicchetti in Al Bottegon
Early morning, you may walk past this tiny winery and ciccheteria and not even look at it twice, with washed out signs and unspectacular window frames, but come lunchtime the place is flooded with hungry Venetians getting their daily fill of what is considered the best Cicchetti and vino in town! Cicchetti is a traditional Venetian delicacy, consisting of delightfully small pieces of bread with various toppings, the price ranging from  €0.50 to €1.50, for lunch you can try almost every flavor, typically ordering three or so at a time. Don't like the salami and cheese? That's fine, you can try the tuna and chives next, and for those of you, that love bacalhau (dried salted cod) don't worry, as these tiny Venetian favorites are always refilled. Conveniently placed near The Peggie Guggenheim Museum and Ponte dell Accademia, you can easily stop by during your day out and see what all the fuss is about for yourself.
Fondamenta Nani, 992, 30123 Venezia VE, Italy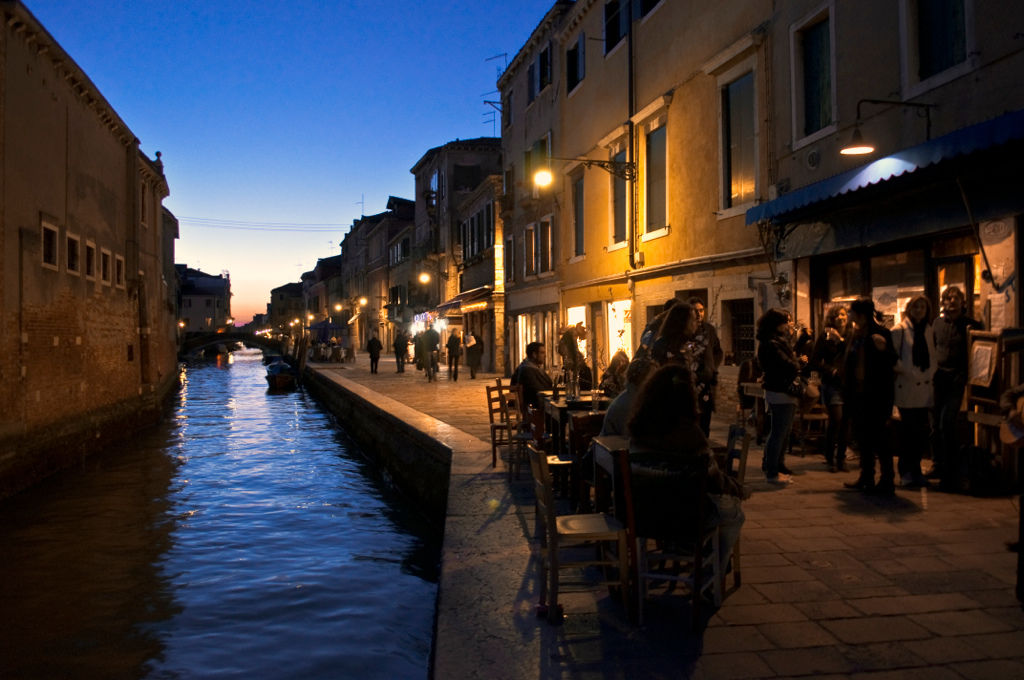 Paridiso Perduto
Tucked away on the most traditional street in Cannaregio, Fondamenta della Misericordia which runs parallel to touristy Strada Nova, this osteria (meaning lost paradise) truly lives up to its name. A warm, local favorite since its opening in the 80s it offers traditional dishes and exquisite seafood served with a smile by manager Maurizio, who has been with at Paridiso Perduto since its opening. For evening dining, booking a table is advisable as it gets very busy, crowds spilling out of the quirkily decorated interior onto the canal to drink wine late into the night, especially on live jazz Monday's live is common.
Paridiso Perduto Cannaregio, Fondamenta della Misericordia, 2540, 30121 Venice, Italy
Things to See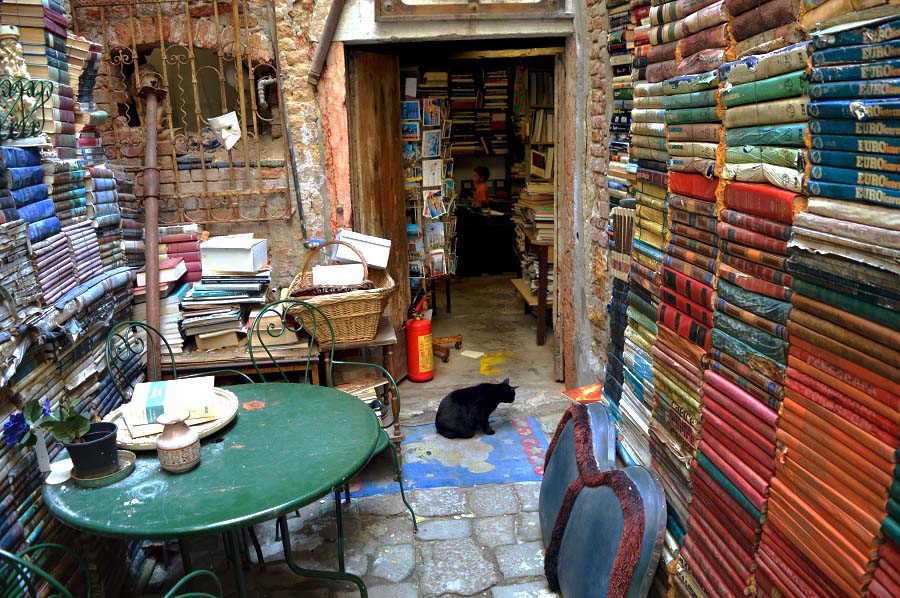 Libereria Aqua Alta
This loving, family run bookshop has been floating on Castello (Venice's most traditional and still remaining residential area) for generations, keeping collections of ancient books and one infamous stray black cat safe from the high water. While you can decide for yourself if it is "the most beautiful bookshop in the world" as it claims to be. It is most certainly one of the most obscure one and a must-see for any book lovers.
Libereria Aqua Alta, Calle Longa S. Maria Formosa, 5176/b, 30122 Castello, Venezia VE, Italy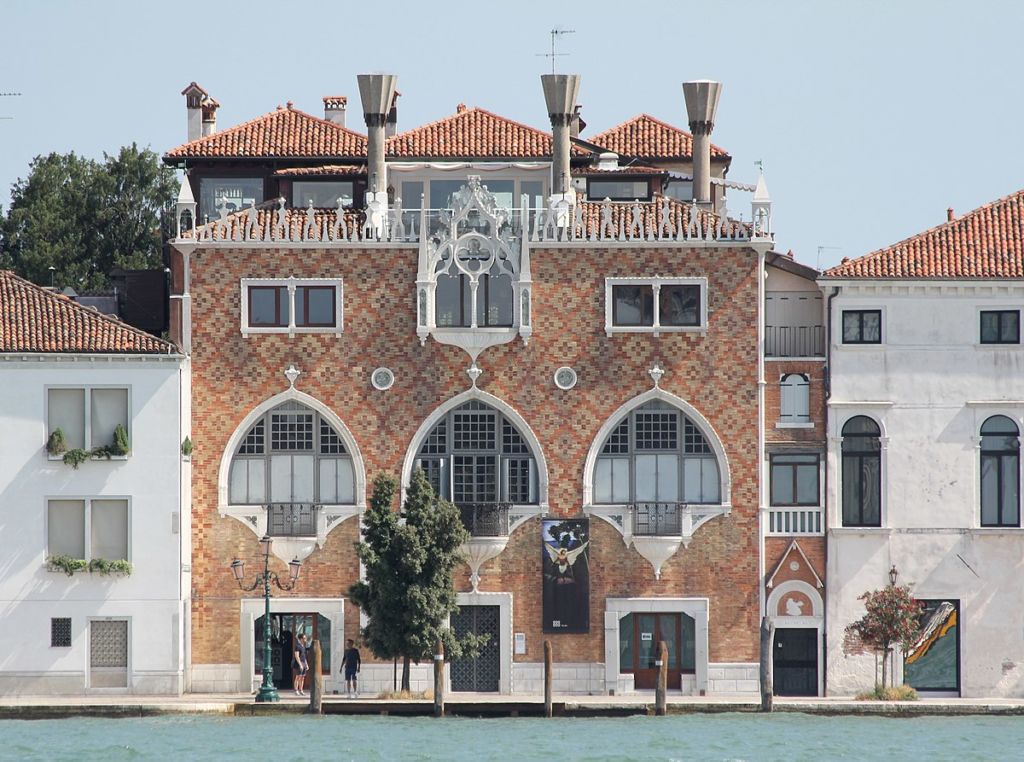 Since it is on Guidecca, (quieter residential area) Tre Oci is often forgotten. A contemporary photography gallery housed in a gothic palace, photography names such as Hemlut Newton and Lewis Hine have graced the walls since its opening in 2011. It is more than worth the boat trip to Vaporetto stop Zitelle, to see their stunning exhibitions on display.
Casa di Tre Oci Fondamenta Zitelle, 43, 30133 Venezia VE, Italy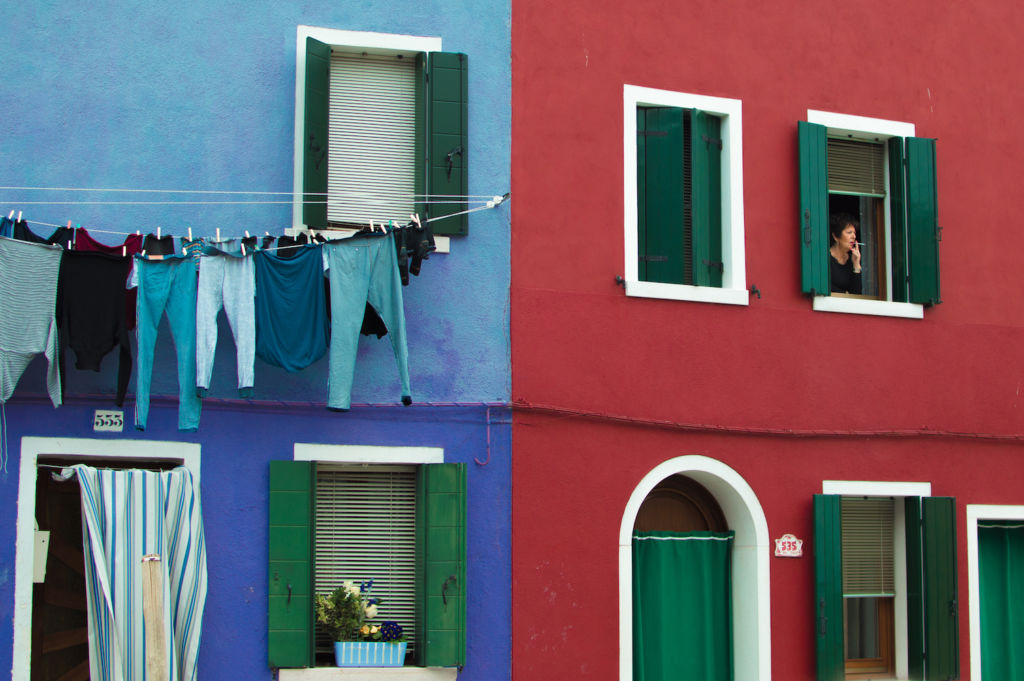 Burano Half Day Trip
If you have the time, a trip to Burano is worth your time. Internationally considered as one of the most colorful places in the world, it is approximately a 30-minute boat ride from Venice. Witness its multicolored streets and quaint galleries. It is, of course, famous for seafood, but a highly recommended dish is the very traditional 'risotto de gò', rice cooked and creamed in the broth of what we would call a goby fish. Warm and hearty, this is a must try meal if you venture across the water to Burano.
Take Vaporetto 9 from Torcello or order a water taxi from your hotel.
The Grand Canal by Night
The most beautiful route in the city, the grand canal is of course not to be missed, however, going for a ride by night is often left off the itinerary. Hire a water taxi for €120 or, if you're on a tighter budget, jump on vaporetto number 2 (Linea 2)  going from San Marco to Piazza di Roma or vice versa, and enjoy a tranquil journey on the water. Not only is it less busy by night, but the lights shimmer on the surface as the soft murmur of the canal side restaurants hum with life. Perfect if you're planning a particularly romantic surprise, but equally as enjoyable for anyone looking to witness Venice by night.
Practical Tips
With no direct flights, enjoy as part of your Italy tour fly first to Milan with Cathy Pacific.
When in Venice, purchase an ACTV  Tourist Travel pass for one to seven days ranging from €20 – €60.
Buying fake goods from street sellers is a crime with a penalty of up to €500.
Tags
Related Posts