Like almost everything in Macau, Calçada do Amparo also has a history behind its existence. In 1685, the Chinese Qing government opened some ports from China to the rest of the world and one of the customs office was established in the promenade-like street. This customs service branch dealt with everything from foreign trade affairs, taxes and duties, to inspection of foreign merchant ships. After the First Opium War (1849), the building was demolished and gave way to the construction of a Chinese traditional mansion for merchants. The site of it is still there: look for a Chinese-style rectangular archway with a two-hall room shaped like this Chinese character 回, which means "to return".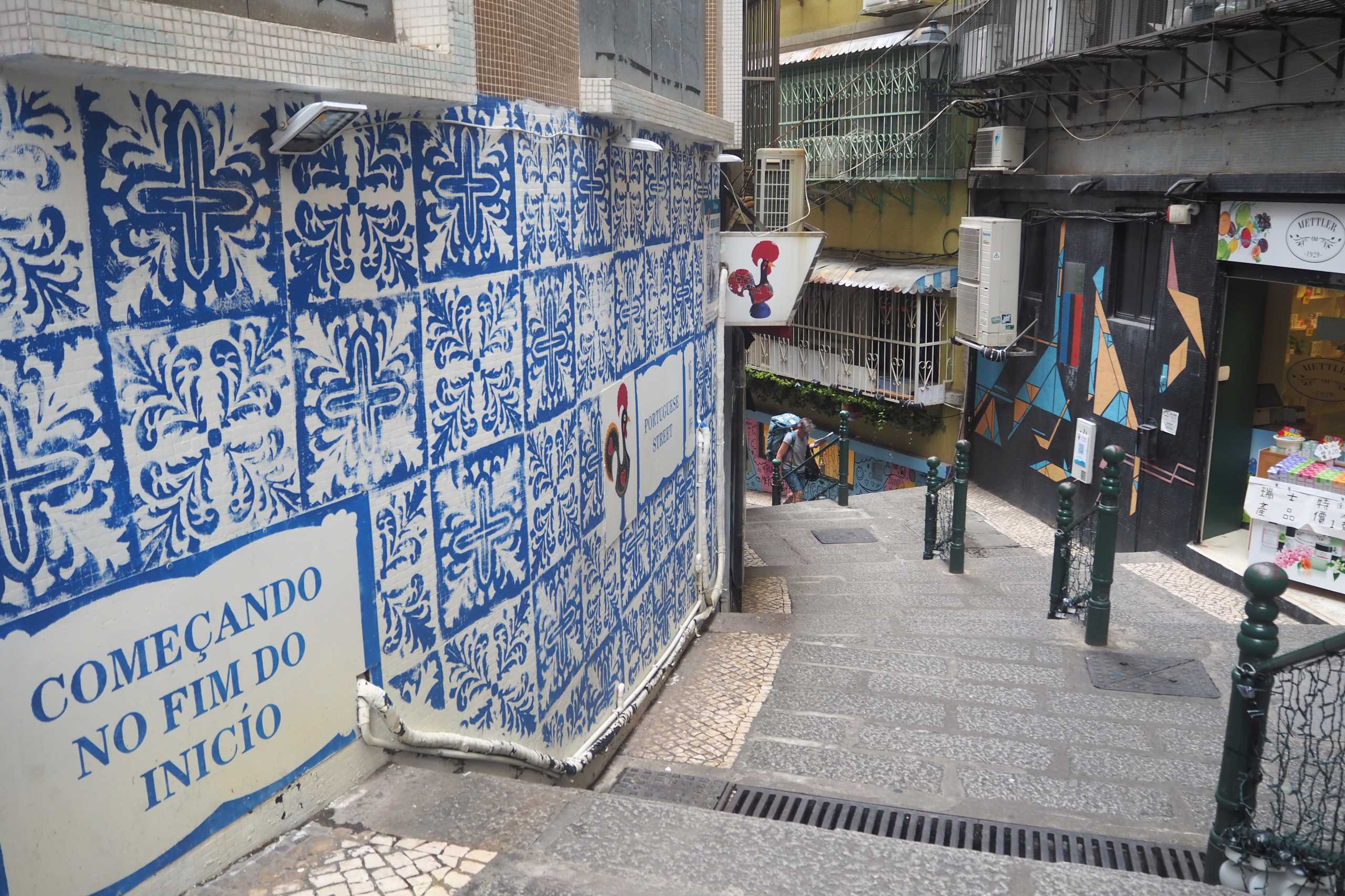 Next time you find yourself caught in the crowds leading up to the Ruins of St. Paul and need an escape, look for a stairway between graffiti-covered walls leading you to Calçada do Amparo. Welcome to a "secret" world, a hub for Macau's creative minds featuring specialty stores, exhibition space, and food outlets! Some people argue "it's a shame" to have such a beautiful street with so few visitors and tourists walking around: if you live in Macau for long enough, you start cherishing precisely that; a sense of anonymity very difficult to find in town, and a calm atmosphere offering cute gifts, nice designer pieces and several different dining spots, including vegetarian, pizza, Japanese ramen, Macanese and Chinese. Due to some outdated local regulations and bad translations, you can get a good laugh and quite surprise by some of the translations you encounter.
A PORTUGUESE STREET, FOR SURE 
The same happens with the denominations of some shops and restaurants: one might see it as creative, or just non sense. Either way, it's fun to walk around this narrow promenade that extends all the way to Rua das Ruínas de São Paulo (direct access to the Ruins of St. Paul). This street was highly revamped and was is now know as the "Portuguese street", even with nothing that recalls Portugal. There's only a catchy sentence: "Começando no fim do início", which in Portuguese means "Starting at the end of the beginning". Confused? Not as much as who strolls through there!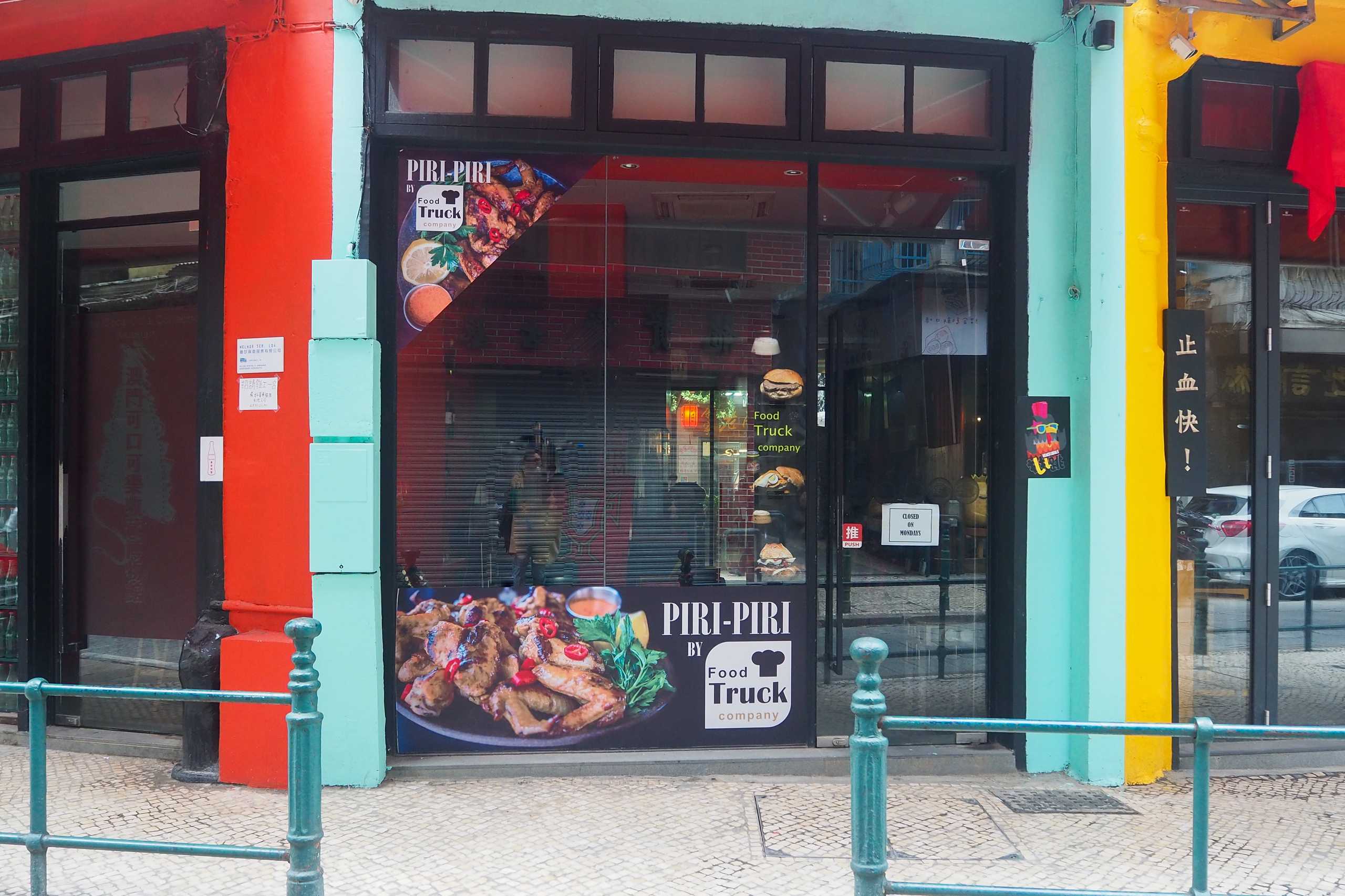 FOOD TRUCK COMPANY
This shop's Portuguese owner always wanted to have a food truck: however, Macau laws are too complicated to make this dream true, so he turned a closed space into one! How cool is this? They serve what most define as "the best pork sandwich (bifana in Portuguese) in town", with a wide choice of drinks and a great espresso coffee! Food Truck Company also has spicy grilled chicken – a delicacy you can find in Portugal – and they have takeaway service available.
Food Truck Company 26 Rua de Nossa Senhora do Amparo, Macau, +853 2821 0312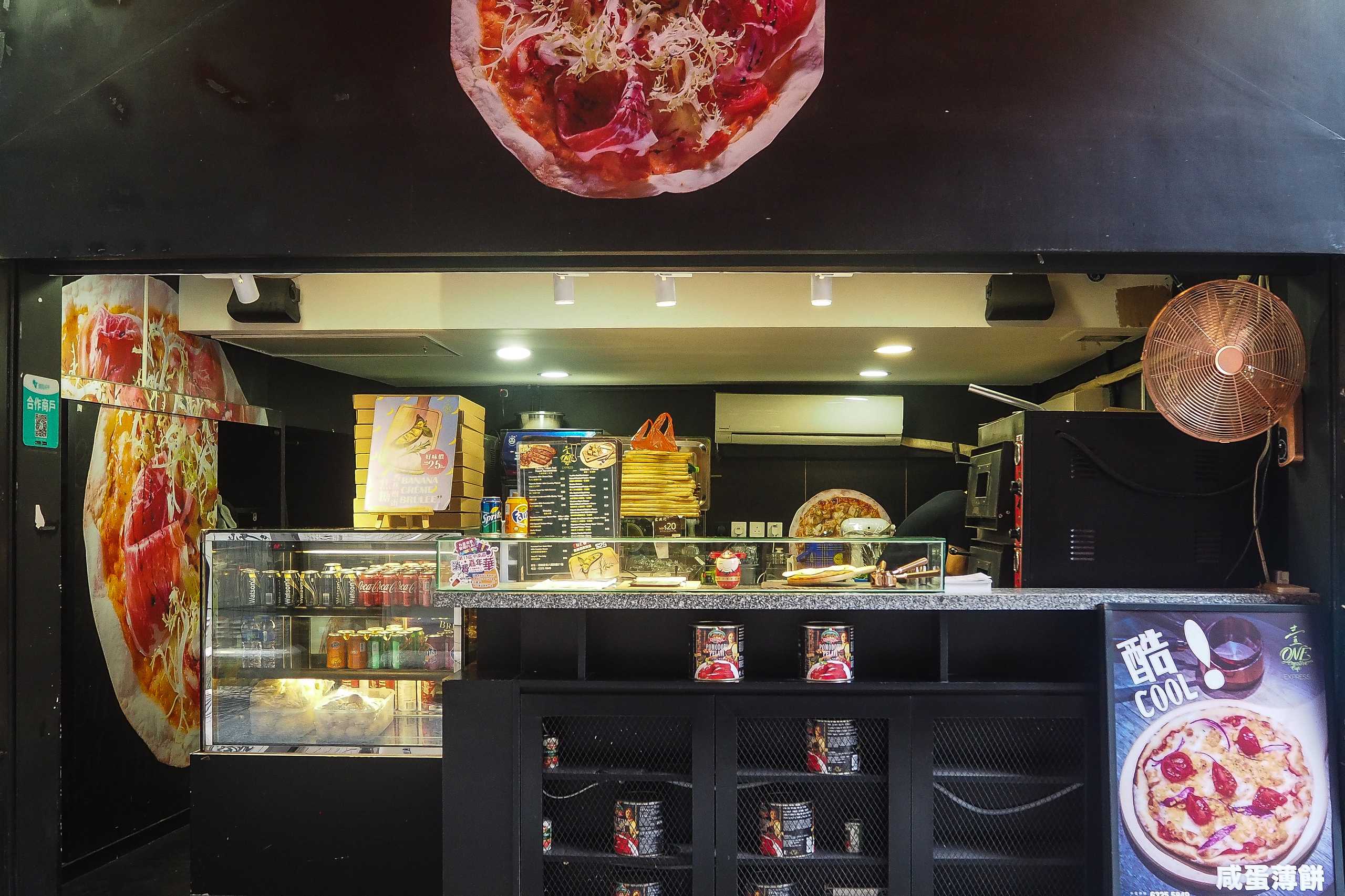 ONE CREATIVE CAFÉ EXPRESS
Don't even look at this place's pizzas, or else you'll feel the need to eat them! This shop is perfect for either a quick bite or a heavier lunch, since everything in their menu looks delicious and cheap! One Creative Café Express is decorated with photos of pizza and their window display always has fresh-of-the-oven pizzas for people to drool over. Nice one, right? Unfortunately, it's not a restaurant in the sense there are is no seating, but this street is keen on feeling people comfortable, with some benches nearby!
One Creative Café Express Calçada do Amparo 21, +853 6552 6889, Facebook page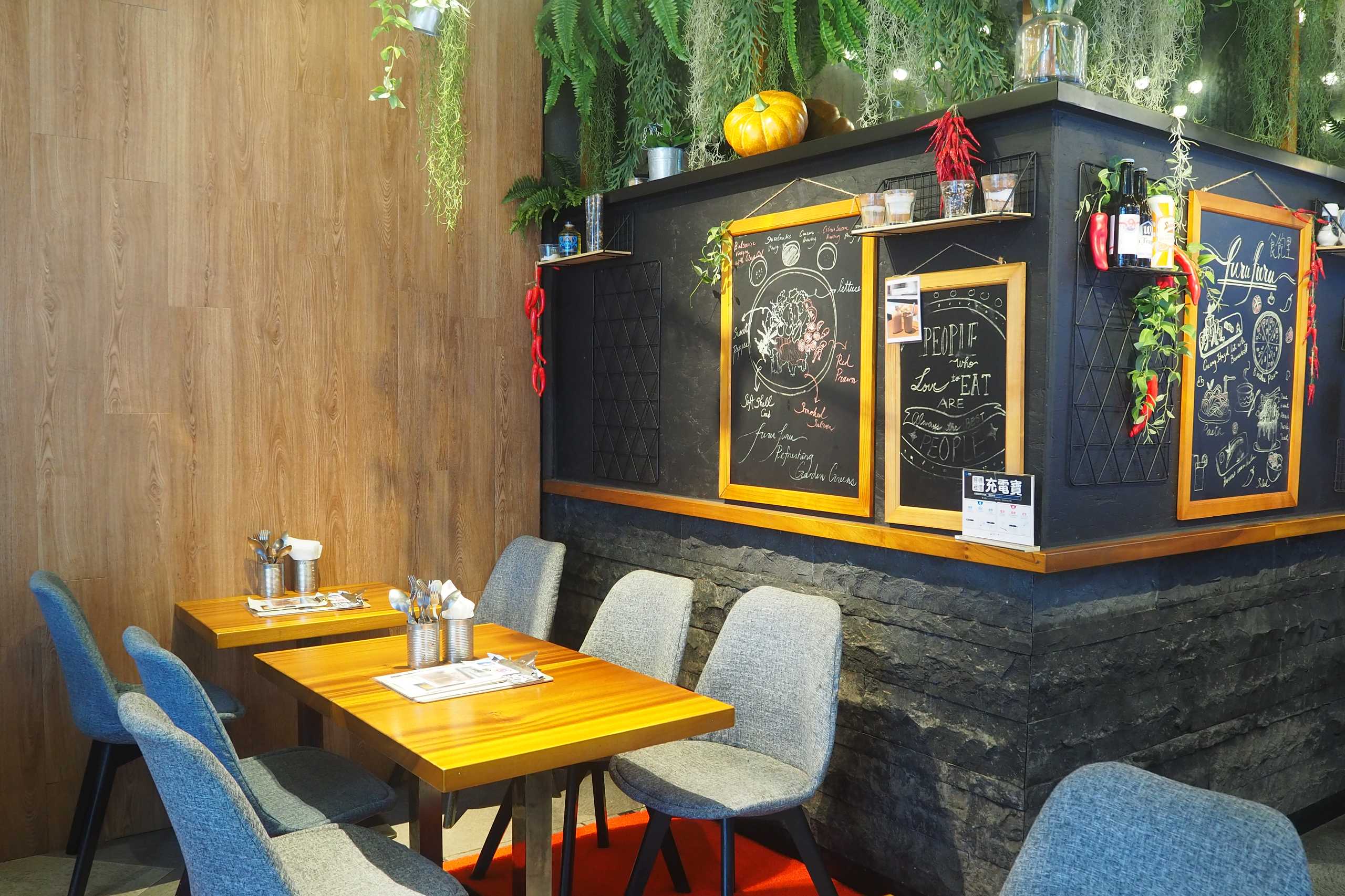 FURU FURU
Besides it's funny and catchy name, this restaurant has one of the nicest decorations in town: it's cosy with warm food and drinks. What else can one ask for a winter and rainy day? Head to this Japanese ramen shop to taste one of the best ramen in town and feel the Japan vibe all around! At lunch time, Furu Furu offers a wide array of set menu noodles-based with different sauces, condiments and side dishes! Those usually come with an appetizer, a main dish, free hot water and tea and a dessert. If you want to splurge for some real, hearty, and unforgettable ramen, Furu Furu is just around the corner. There are no words for how delicious a bowl of their combo ramen is. This bowl is comprised of lobster meat, wagyu beef, Alaskan king crab leg, and red shrimp, while every slurp of your ramen is married with the creamiest lobster miso broth. You can also choose the texture of ramen based on your preferences, whether it be soft, normal, or hard, or if you're more into udon.
Furu Furu R/C A, 10 Pátio de Chon Sau 10, +853 2821 0201, Facebook page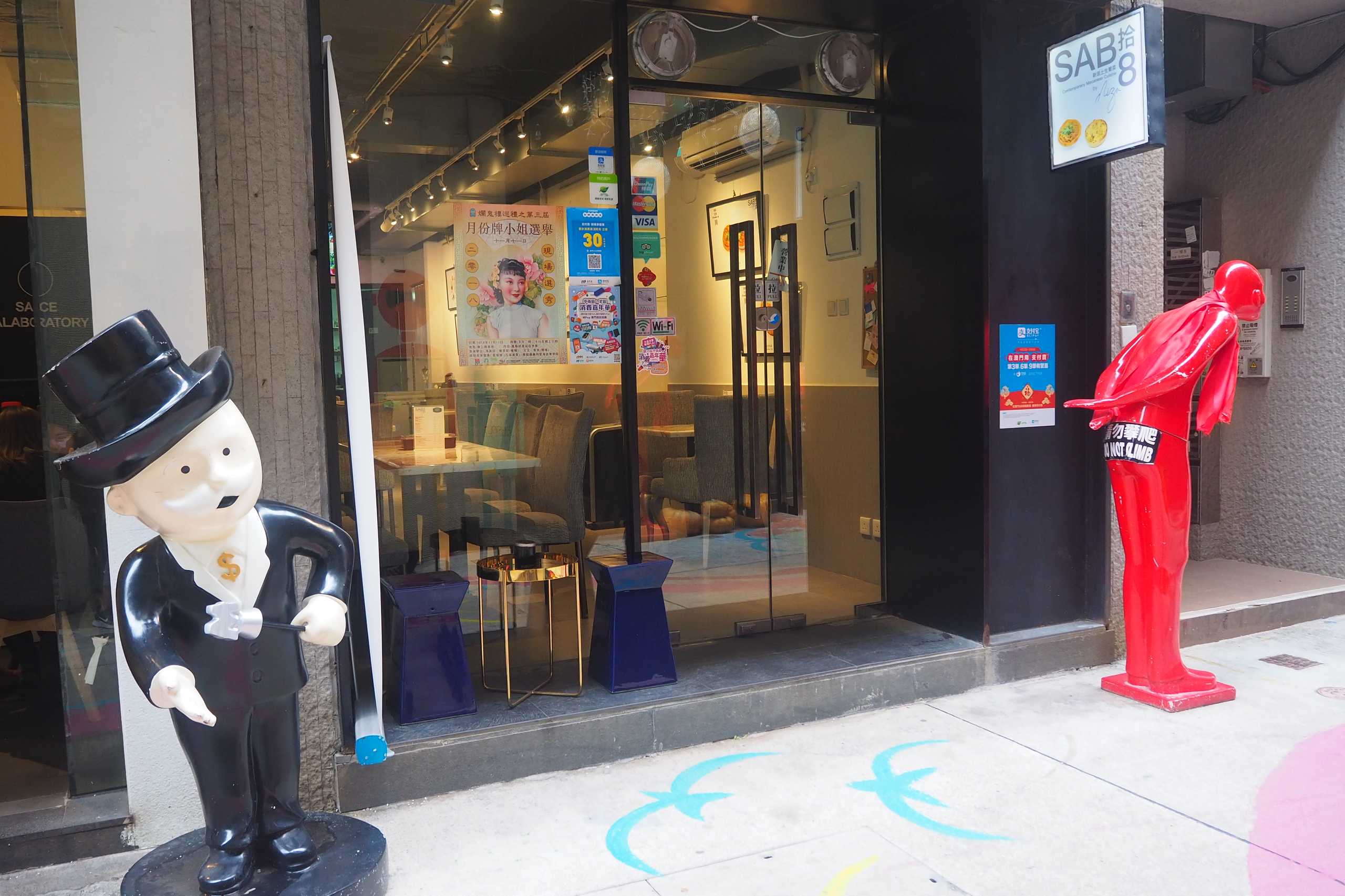 SAB 8
Specializing in Macanese and Portuguese cuisines, SAB 8 is a must-try when in this area. The restaurant is almost never empty and there are always foreigners or Macanese eating here: this must mean something! Their minchi is on our list of must-try minchis when in Macau. They also serve set menus, inclusive of drinks and soup. There also also codfish and sardines' tarts, orange cake and several Portuguese wines, including red, green and white. The owner Sandra Barros is Portuguese and the relaxing and welcoming atmosphere of Sab 8 perspires the love invested on it: one can almost feel Portugal in the palate!
Sab 8 Pátio de Chon Sau, Macau, +853 2835 8191, Facebook page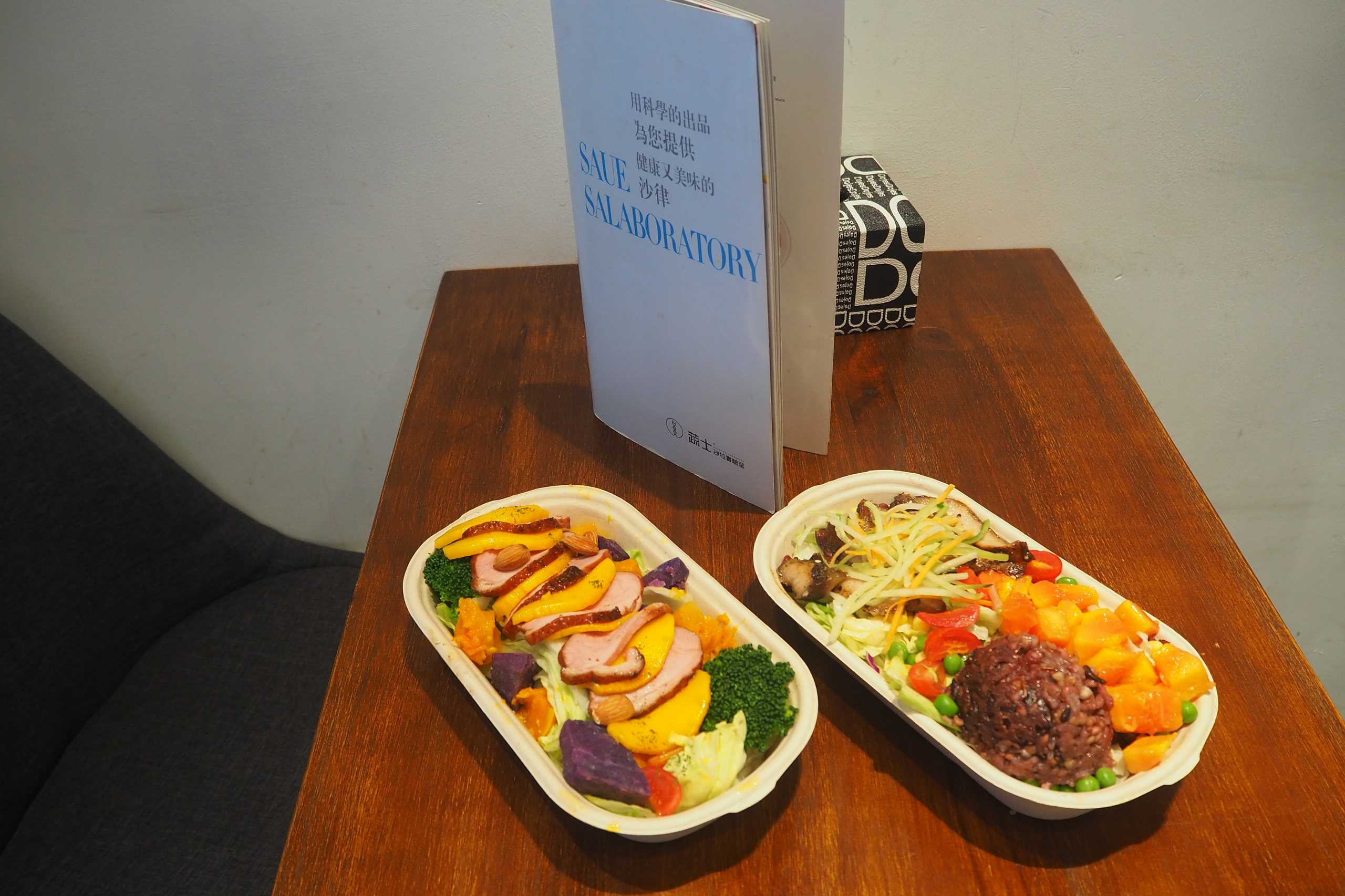 SAUCE SALABORATORY
Surely a strange name for a restaurant, but their menu is one of the most complete in town! Besides homemade (huge) salads, this joint has sandwiches and healthy fruit juices with a twist. The staff is always willing to help you choose your favourite dish and prices are quite reasonable! Looking for something healthy without having to empty your pockets and still feel satisfied? Sauce Salaboratory is the place to go!
This healthy lab serves mouth watering beef and egg sandwich, guava juice, avocado and banana smoothie and several salads with a twist: some have mashed potatoes, sweet potato and pumpkin; others are simpler and are topped with chicken and beef. You won't be disappoint with this place! The quality of their service is great, plus meals come in big sizes.
Sauce Salaboratory Pátio de Chon Sau, Macau, Facebook page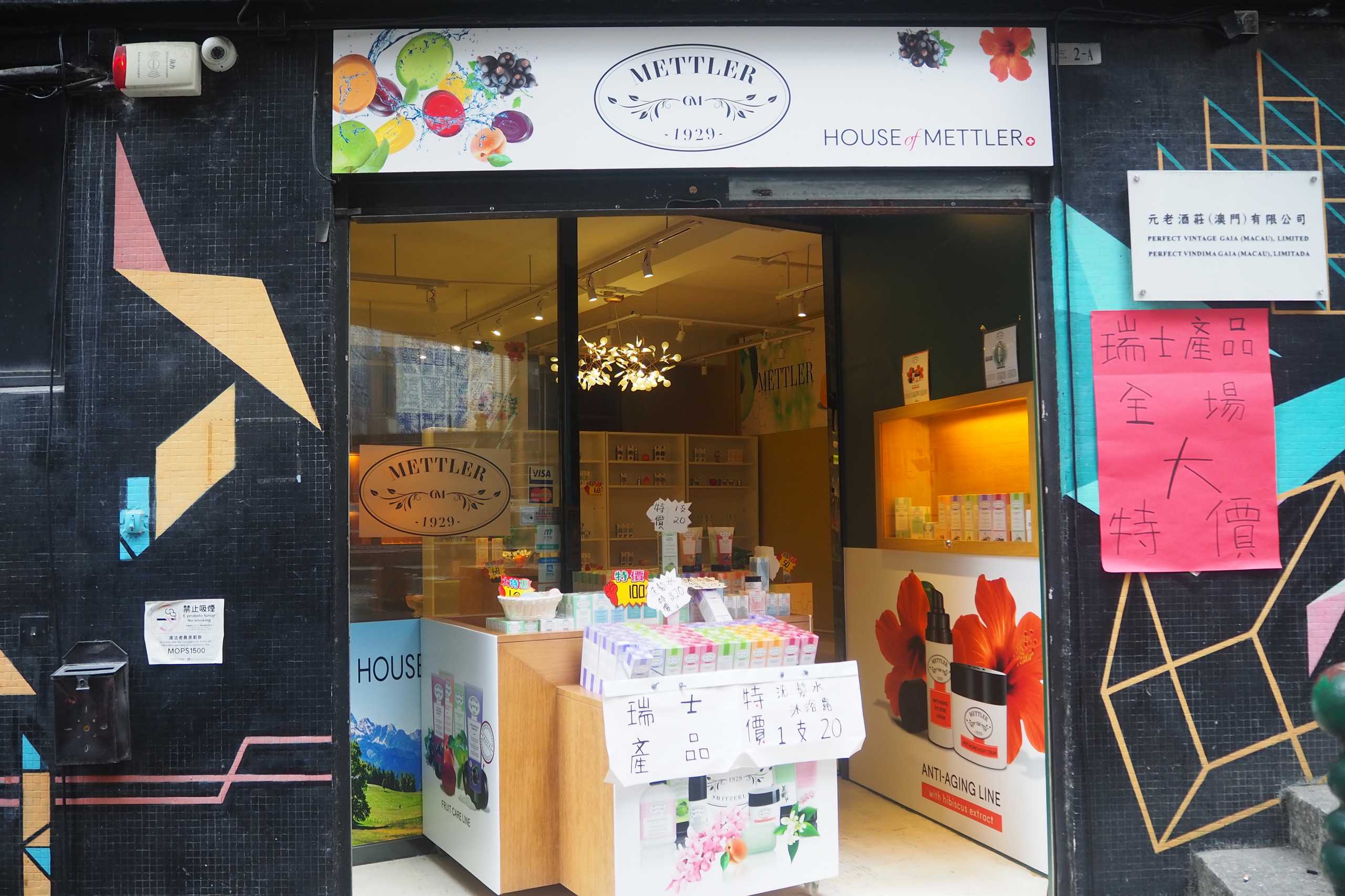 HOUSE OF METTLER SHOP
This is the perfect excuse to get your bank account lighter, since it offers several beauty products from abroad. These are quite famous in Macau and some foreigners come here just to have their suitcases full of Korean and European products. Out there since 1929, House of Mettler is a Swiss brand of cosmetics and beauty products selling everything from glycerin soap to anti-aging creams. Mettler products are free of parabens and no animal testing is carried out in the development of it, so don't worry: this is environmentally-friendly stuff!
House of Mettler 2A Calçada do Amparo, Macau
Share
Tags
Related Posts