Macau has a rich local gastronomy, but minchi might be its best local dish hands down. The late Anthony Bourdain gave it his seal of approval when he was in Macau and it combines Macanese and Chinese influences perfectly. The name originates from the English word mince, since minced meat is at the heart of the dish (traditionally beef or pork).  It's a comforting, flavorsome dish which mixes soy sauce and sugar seasoned minced meat with fried potatoes and an egg on top. Almost every local establishment will have minchi on the menu, but a true foodie will want to try the best in town. Here are our top five places.
Café Esplanada (featured image)
The name of this restaurant might be misleading since it seems they might only serve coffee and snacks. However, Esplanada is one of the best places in town for lunch or dinner since it's one of the few restaurants with an alfresco space. Roaming their menu can be puzzling, since they offer a wide range of Asian dishes, including Korean, Indonesian, Chinese and Thai. Nevertheless, we suggest you try their minchi. Esplanada's take on the classic dish is quite exquisite and different from the version found in a lot of local joints. Here, you are not only paying for the chef's artistry and the quality of the ingridients, but also the opportunity to enjoy an alfresco space.
Café Esplanada Wynn Macau, Avenida 24 de Junho, Macau, +853 2888 9966, www.wynnmacau.com/cafe-esplanada

A Vencedora
Named "the winner" in Portuguese, this restaurant is centrally located on Rua do Campo. It offers several dishes, but their minchi is undoubtedly one of the best in town. They also do boiled codfish with vegetables and beef steak served with french fries and rice. Mmmm.
A Vencendora 264 Rua do Campo, Macau, +853 2835 5460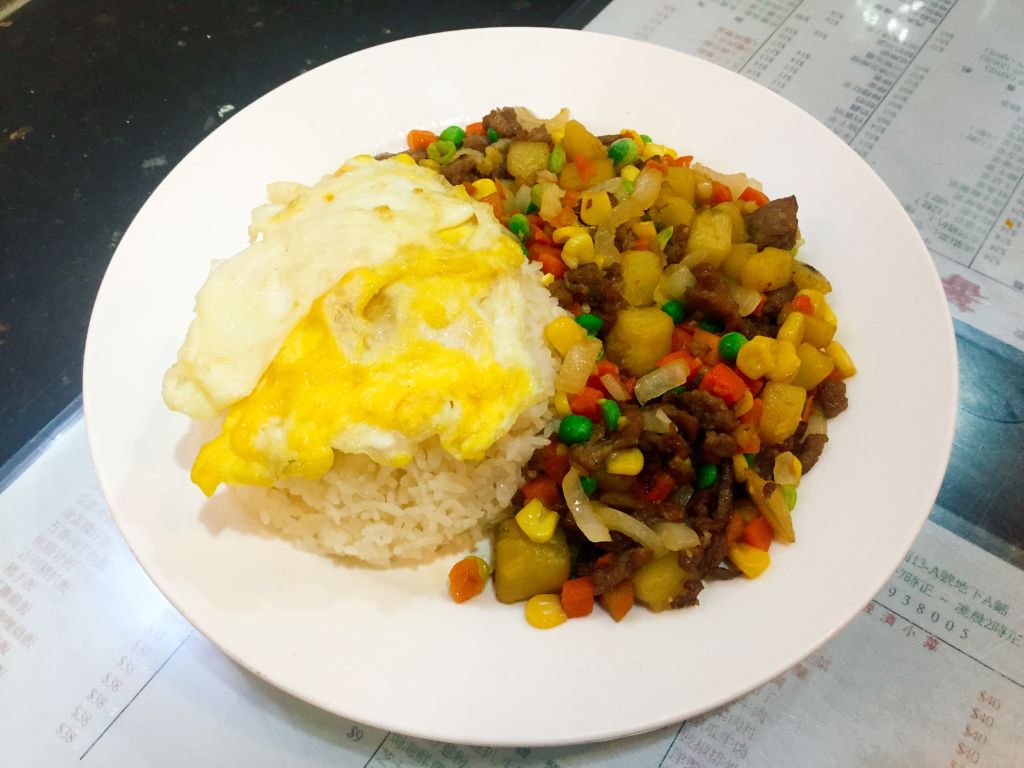 Tomate Food Establishment
Finding this place can be an adventure itself, due to the Portuguese letters being so small. The place looks like an ordinary eatery, but they offer a surprisingly diverse menu. Try out the minchi with a soft drink and you might just be lucky enough to score the set menu. Tomate serves their food quickly, they're cheap and the meals come in large portions – what more could you ask for?
Tomate Food Establishment GF, 13A Rua da Praia do Manduco 13A, Macau +853 2893 8005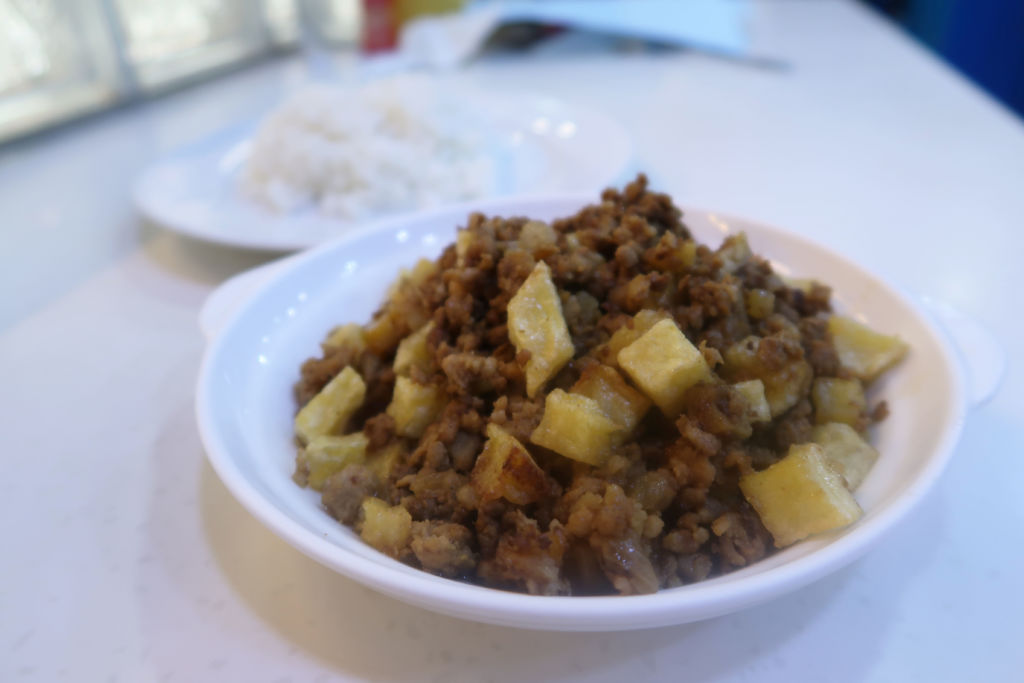 Riquexó
Riquexó is one of the oldest and most renowned food joints in town. Aside from its complete menu, they also offer daily lunch sets comprising soup, main dish, dessert and a beverage—minchi is but one of the options. If you are looking for a cheap meal, look no further, as you definitely won't be spending more than MOP $100. The restaurant is tucked away in a local alley, hidden from traffic and people. They also have an alfresco dining area, welcoming smokers and outdoor fans.
Riquexó 69 Avenida Sidonio Pais, Macau, +853 2856 5655, www.facebook.com/Riquexó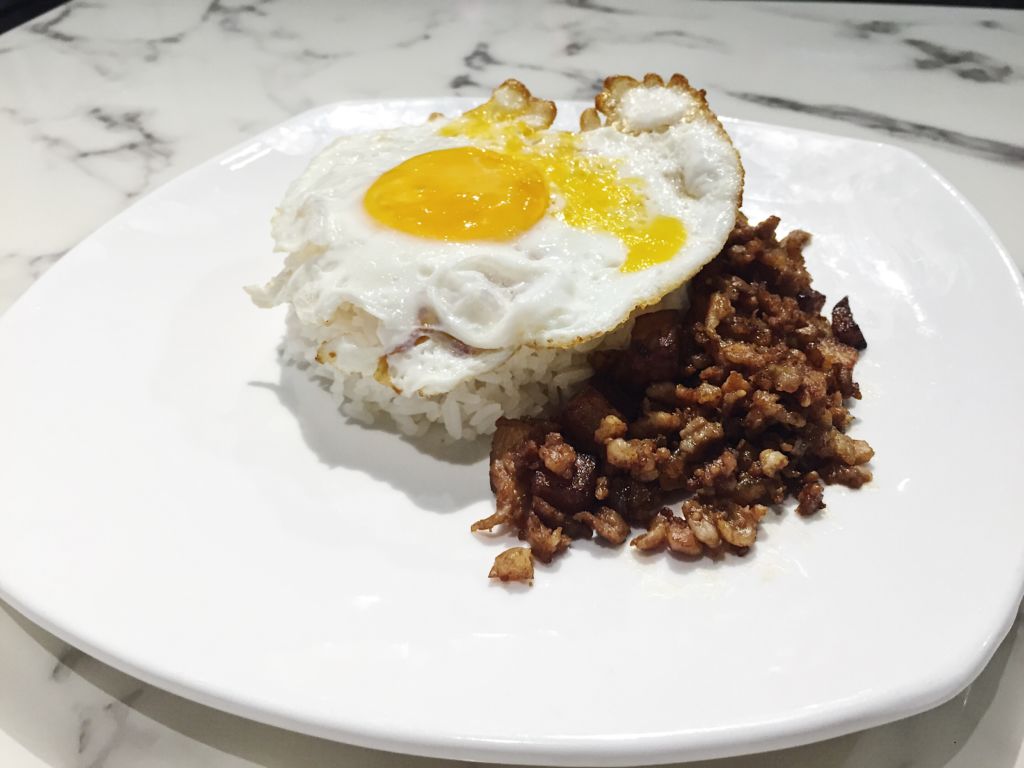 Sab 8 Café Macaense
This place is located close to one of the most beautiful areas of the city, Rua da Nossa Sra. do Amparo. If you're visiting the central area and checking out the Ruins of St. Paul's or Mount Fortress, take a break and dive into the hidden alleyways through Rua dos Mercadores and Rua de Tercena to find an array of unique vintage stores and new contemporary ones. Sab 8 opened in Chon Sau courtyard, a world away from all the crowds. Their minchi is mouthwatering.
Sab 8 Café Macaense GF, 10 Patio De Chon Sau, Macau, +853 2835 8191, www.facebook.com/Cafesab8
Share
Tags
Related Posts