Just a few years ago, cheap accommodations were tough to find in Macau whereas inexpensive lodgings are everywhere across the border in Zhuhai and across the water in Hong Kong. Thankfully, it's getting a bit better but it's not just a money issue for us. A cheap hotel room is great, but a cheap hotel room in the heart of Macau within walking distance of historical sites, restaurants, and more would be even better.
Here is our short list of places in Macau and Taipa that are friendly to the wallet (around MOP $500) and in interesting neighborhoods or within walking distance to places of interest. Keep in mind that hotel rates, like airfares, rise and drop dramatically depending on the day of the week and season. Also, various broker sites often feature last-minute deals that can make a previously expensive room rate suddenly affordable.
Hotel S
(See featured image above)
Hotel S stands in one of this area's oldest buildings. Previously known as Hotel Sun Sun, it was recently revamped to become one of the hippest places! With several luxury and rare works of art inside–from artists like Japanese Takashi Murakami or Chinese contemporary master, Yue Minjun–this is the to-stay spot when looking for something nice, modern and affordable at the same time. A night here costs an average of MOP $500. From 2018 onwards, the hotel has been part of Outloud, a local street art festival featuring international graffiti artists. Besides hosting events related to the festival, it also "lends" part of its walls to these artists, making the hotel's exterior colorful and alive.
Hotel S 14–16 Praça de Ponte e Horta, Macau, +853 2893 9393, www.facebook.com/hotelsmacao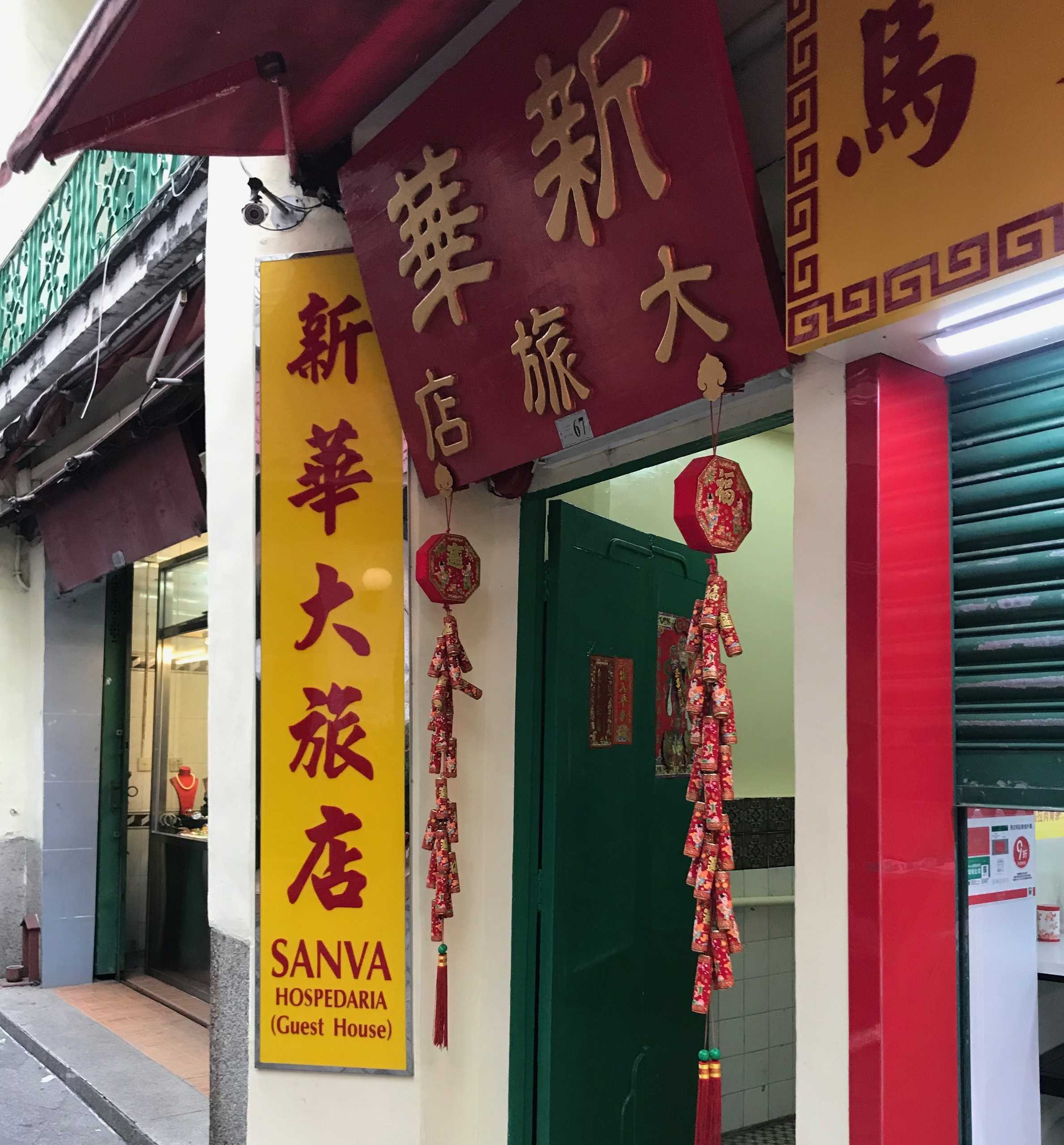 SanVa Hostel
It doesn't get any more "old Macau" than SanVa Hostel. Located on Rua da Felicidade (Happiness Street) in the very center of the city, the hotel is in the middle of the UNESCO World Heritage area, with specific sites all within short walking distance, and Senado Square just around the corner. The rooms are small, with no private baths, and no air conditioning (just fans), but the old world charm of the building, rooms, and the location are all undeniable. Movies and international photo shoots have all been done here too. Weekday rates drop as low as MOP $420 for one of their balcony rooms.
SanVa Hostel 67 Rua da Felicidade, Macau, +853 2857 3701, www.sanvahotel.com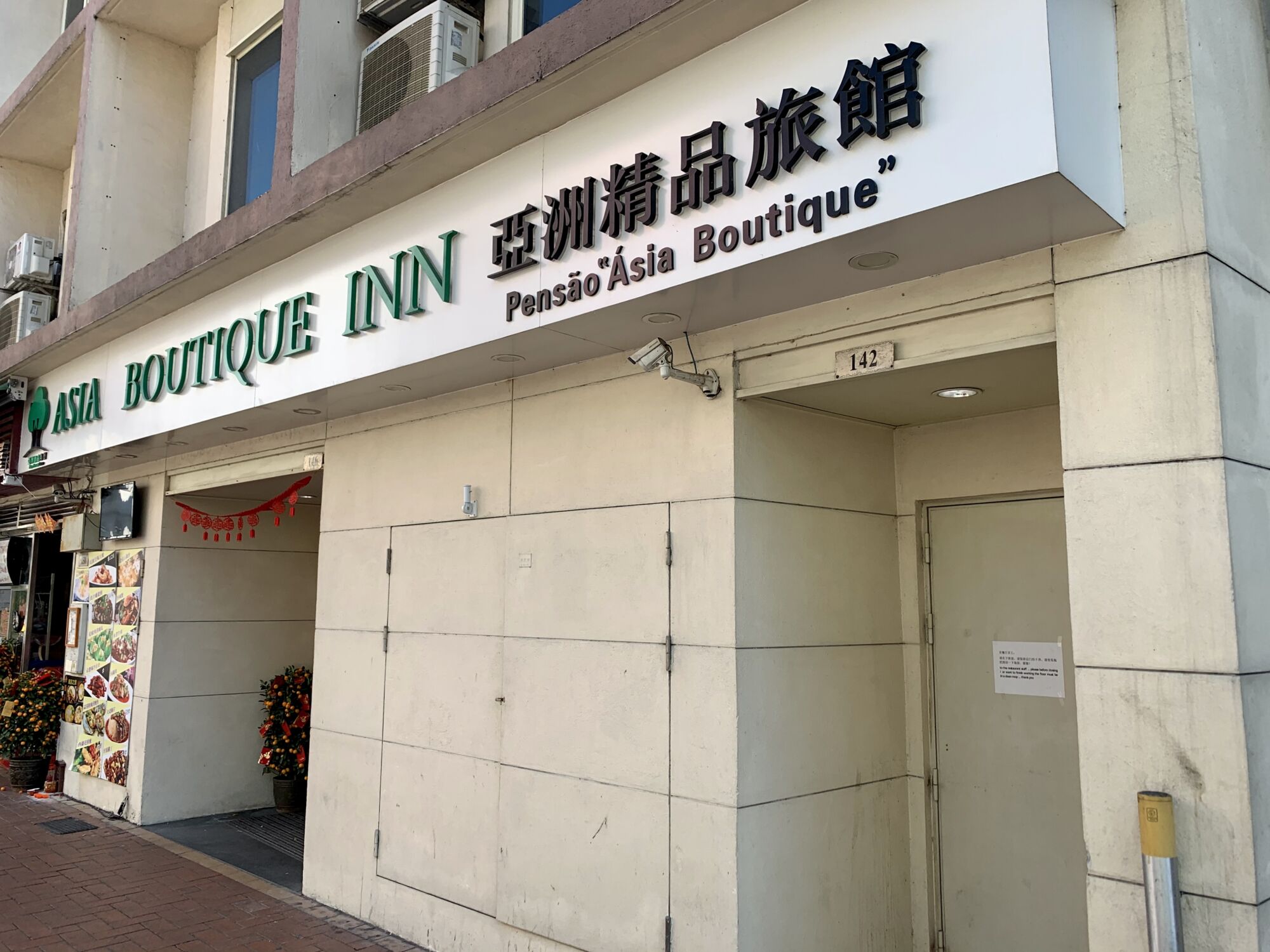 Asia Boutique Inn
Asia Boutique Inn in Taipa is in the perfect location, just a minute walk from Old Taipa Village in one direction and the casino resorts in the other. The neighborhood is filled with cafes, restaurants, and shops. Rooms all have air-conditioning, Wi-Fi, and a private bath. The decor is clean and modern as well. Depending on deals, you can definitely get prices around MOP $500, which is great for this part of town.
Asia Boutique Inn 146 Rua Correia Da Silva, Taipa Village, +853 2822 2899, asiaboutiqueinn.com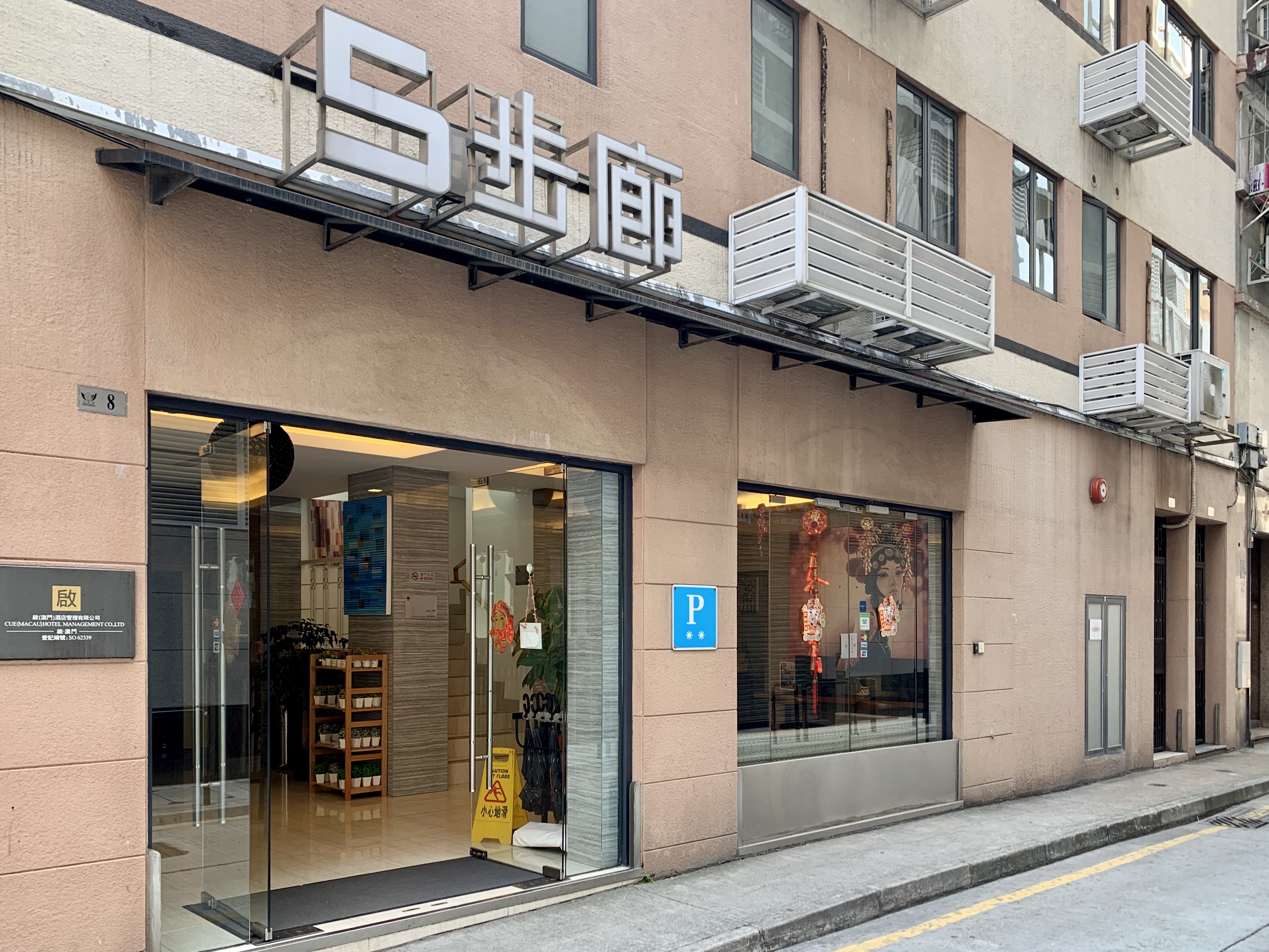 5footway.inn Project Ponte 16
This is another hotel located close to the Inner Harbor, and a short walk to Senado Square. Rooms are clean, simply decorated, equipped with private bath, hardwood floors, and most importantly, Wi-Fi. This is a perfect option when looking to spend less on accommodation and more on travel itself. Room rates can drop below MOP $500 so check their rates often and book once it does!
5footway.inn Project Ponte 16 8 Rua de Constantino Brito, Macau, +853 2892 3118, 5footwayinn-project-ponte-16.best-hotels-in-macau.com, www.facebook.com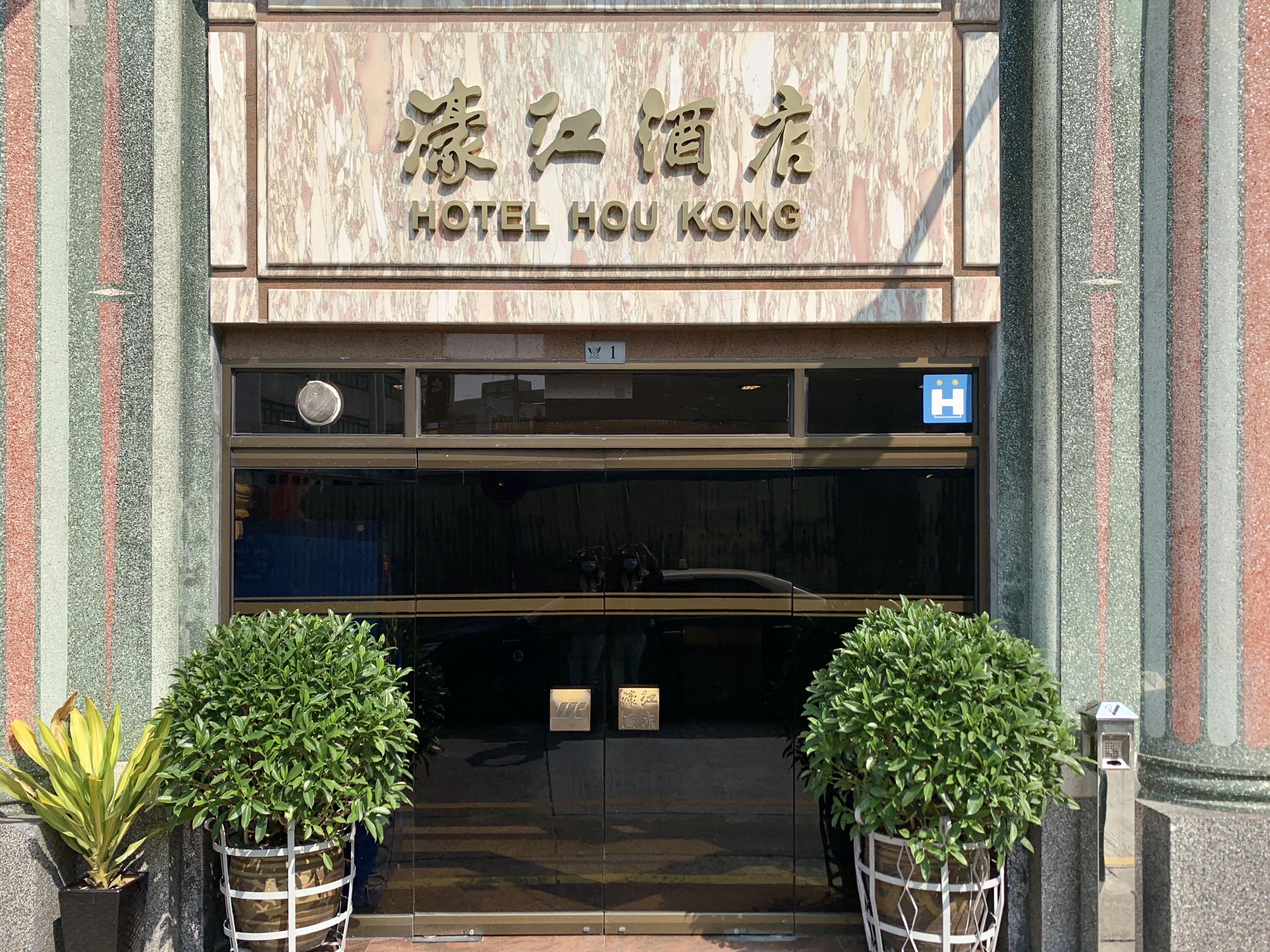 Hou Kong Hotel
The Hou Kong Hotel is located in an older Portuguese-designed building just a quick walk from the Inner Harbor, and just a few minutes walk in the other direction to Senado Square. With clean rooms, private bath, a central location, and friendly staff, it is definitely of good value. Depending on special rates, prices could sometimes be lower than MOP $500!
Hou Kong Hotel 14 Travessa das Virtudes, +853 2893 7555, www.houkonghotel.com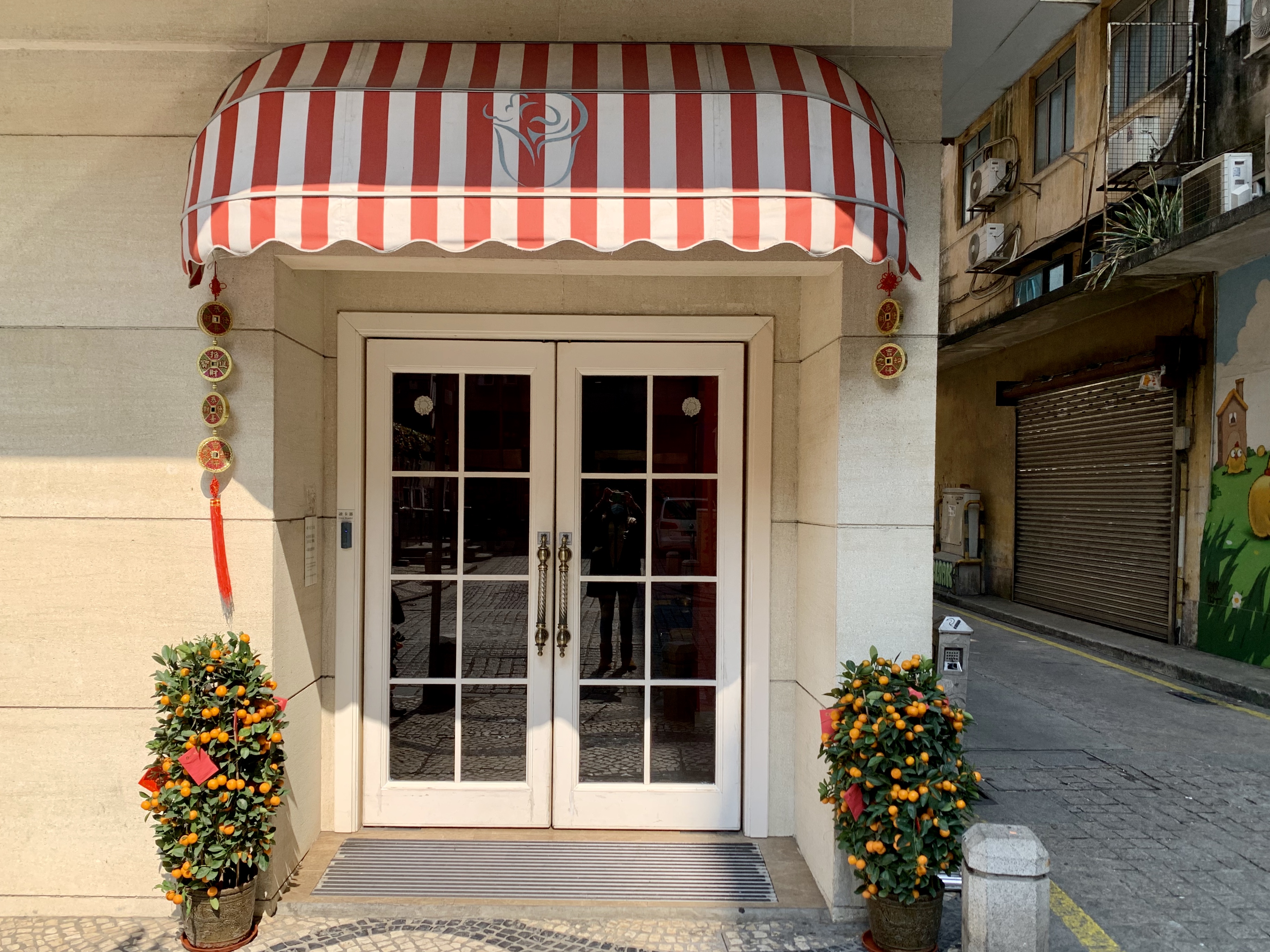 Ole London Hotel
Alright, this hotel is more expensive than the others listed here, but the location is just fantastic! Close to the center and situated perfectly for a nice walk either north to Senado Square, or south to Barra. With full amenities and nice decor, watch for deals on travel sites and you can easily keep it under MOP $1,500.
Ole London Hotel 4-6 Praça de Ponte e Horta, Macau, +853 2893 7761
Tags
Related Posts