Ecotourism has become very trendy as travelers are becoming more informed about their carbon footprint and how travel affects the environment. For Singita, conservation is at the core of its brand supporting the preservation of the African wilderness for almost three decades. While many travelers initially come for the safari experience in South Africa to complete their travel bucket list, they leave with so much more than just an exceptional memory of the pristine land and majestic wildlife destination.
It's difficult to embrace this part of the earth without also opening our eyes and ears to the wildlife crimes that perpetuate in our society. In fact, wildlife crime is the fourth most lucrative form of organized crime on the planet. And this we learned after an informative discussion with Rory Guthrie, K9 Operations Manager of Singita.
What exactly is wildlife crime? It's the illegal poaching and smuggling of a specific animal product or species. Rory explains that in their experience, it's been mostly rhino horns or elephant tusks. The abuse of these living creatures has resulted in many of the world's animals becoming extinct or endangered including the pangolins–all for the purpose of financial profit. Protecting these species has become more critical in the past years because wildlife crimes have escalated to a staggering level that has led to atrocious consequences to our environment.
Understanding the meaning of biodiversity is the first step to delving deep into the issue that Singita Sabi Sand and all its properties strive to support. Biodiversity provides the life support systems that enable all organisms, including humans, to survive. It's not just important to the culture, society, and economy of Africa but the entire world. Home to the earth's largest intact group of large mammals that roam freely, this side of Earth actually comprises a quarter of global biodiversity. Singita's continuous partnership with non-profit funds and trusts are not just about implementing strategic conservation projects in each region, it also helps create economic independence within local communities surrounding the reserves. This advocacy is not just about preserving and protecting the animals, a more profound purpose in life echoes amongst the many field guides and team members of Singita. For the anti-poaching canine unit, this contribution radiates hope to retain the legacy of Africa.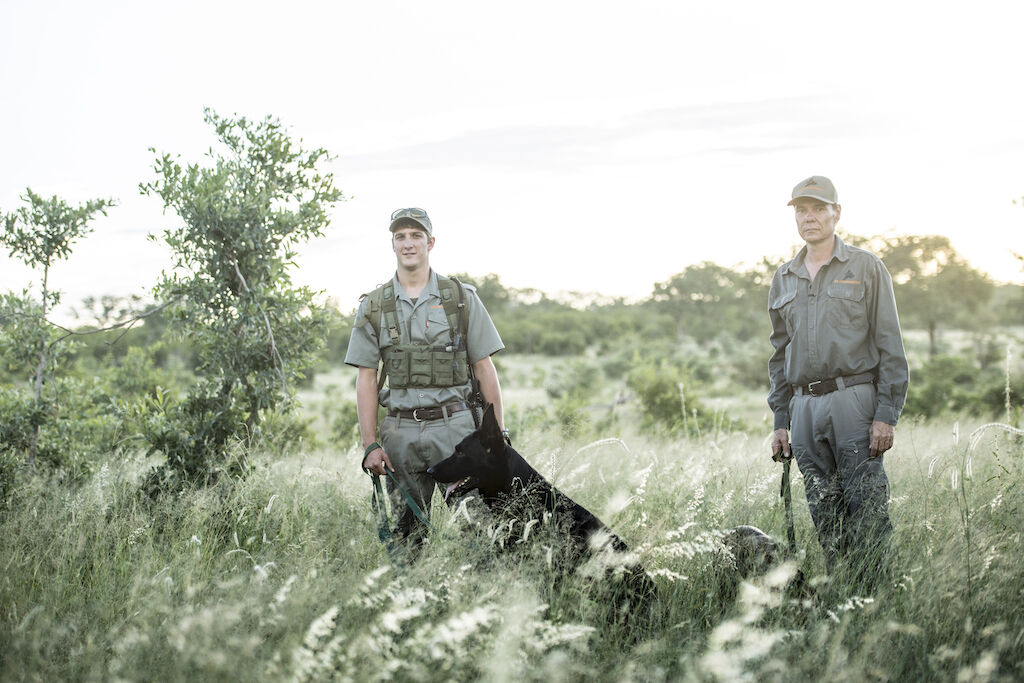 Tell us about your role and when did the Singita K9 Anti-Poaching Unit start?
I never planned to be in the anti-poaching unit and I started by training as a field guide. We weren't prepared years ago when we began our operations. However, we learned more and more as we went on with the training and acquired tools to perform this mission not just us specifically but the whole anti-poaching industry in the whole country. We decided in 2012 to deploy a highly-skilled team of tracking dogs and handlers to further enhance anti-poaching efforts on our reserve in Sabi Sand.
My task is primarily to manage the various teams through day and night because we secure the area 24 hours a day. The dogs are a very important part of our operations. They are highly trained and are able to perform multiple functions, from pursuing intruders to sniffing out rhino horn and ammunition from vehicles and bags. They follow human scent and are crucial in our search efforts. Protecting the animals and the dogs are all part of the whole program. They are deeply valued in supporting our conservation initiatives.
How many dogs do you currently have?
We've got eight dogs but not all are currently working. To maintain them, we need to train them for a couple of years. And training is a comprehensive process as well. The dogs are definitely great tools but it's also about hiring the right people with the right training. These keys are all vital to the entire mission.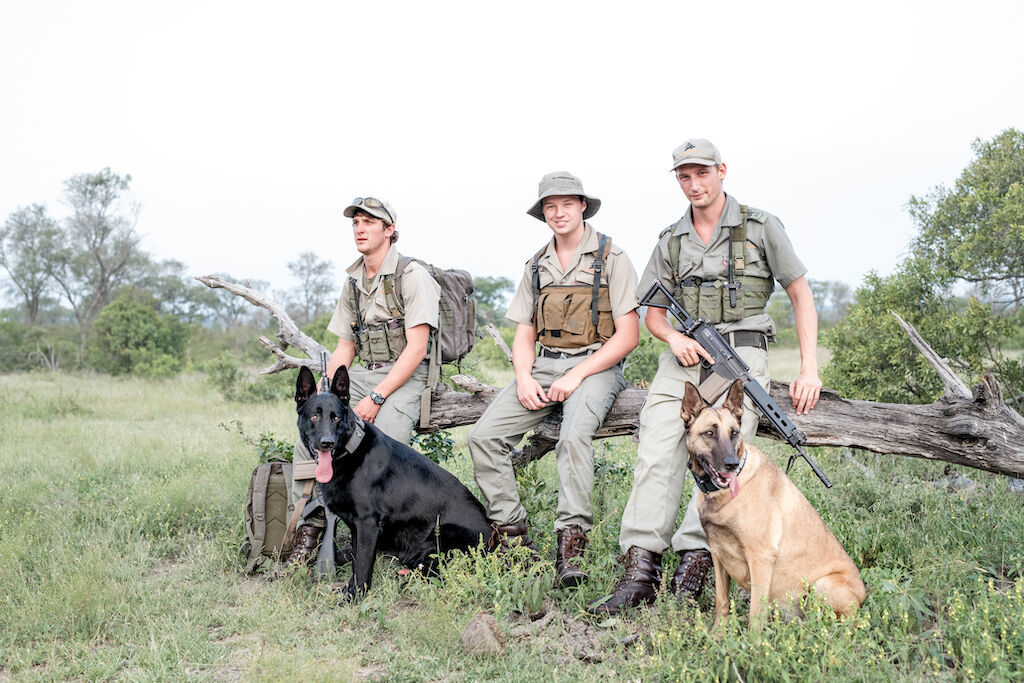 Is educating people about the cause important?
Yes, it's crucial to the whole cause. Collaborations are also vital to make it successful. It's important for people to understand poaching to truly grasp the issue of conservation. Singita helps guests understand better and gain more awareness to have a deeper understanding of biodiversity, community, and sustainability. We can only hope to improve our justice system to truly eradicate wildlife crimes.
How can ordinary people help?
It's very easy. Make a donation to the K9 Anti-Poaching Unit in Singita Sabi Sand. It's essential in our crusade against rhino poachers in Singita's 45,000-acre concession. The mere presence of our dog teams already serves as a deterrent to potential poachers and these dogs truly play an integral role in our campaign to lower poaching incidents. It's as simple as that!
Also read: Singita Founder Luke Bailes on Preservation and Protection
---
We should all strive to help out and become a part of preserving Africa's legacy for future generations. For those who'd like to do their part, you may donate here
For more details on Singita and their various lodges, visit www.singita.com or follow them on Instagram @singita_
Singita Boulder's Lodge Sabi Sands Game Reserve, Kruger National Park, Hazyview, 1242, South Africa, +27 (0) 21 683 3424, [email protected]
Tags
Related Posts