One of the most influential figures when talking about African wildlife tourism is Luke Bailes, founder of renowned conservation and eco-tourism brand Singita. As the man behind the success of Singita's award-winning lodges situated in five regions across South Africa, Tanzania and Zimbabwe, the remarkable company has propelled the standard for luxury wildlife lodges around the globe. The brand highlights the preservation of large areas of the African wilderness through environmentally conscious and socially responsible hospitality.
From the humble opening of Singita Ebony Lodge in 1993 to now 15 environmentally-centered properties dotted across Africa, Luke Bailes is not slowing down anytime soon as his campaign takes momentum. His principles for the brand remains simple with Singita's 100-year purpose in mind: to preserve and protect large areas of rare and iconic African wilderness for future generations.
For someone who isn't familiar with Singita, can you tell us what is Singita all about? How did it start?
It's a conservation brand that started about 26 years ago. My family owned some land and it kind of grew bigger as we acquired more and because of my conservation ideals, I decided to have a brand to expand our conservation platform. We began with Singita Ebony Lodge because we believed that safari tourism could play a significant role in our campaign for conservation.
What does Singita mean? What makes Singita different?
Singita is the Shangaan word for "Place of Miracles". Our main purpose is to conserve, preserve, and protect this beautiful place for the future generation. If you look at what's happening now in Africa, there's so much going on. There's probably around 1.3 billion people today and by the end of the century, that could grow to 4.4 billion in population. There is already a huge devastating effect on animals in the wilderness. In the last 40 years alone, the animal population has fallen by 60%. There are challenges stemming from overconsumption and impacts that can be felt globally.
Singita highlights all of these issues and serves as our platform to talk about biodiversity, sustainability, and community. It is of paramount importance that we work with the local community to achieve something. It involves education in all forms from large scale to small business enterprise developments. We incorporate it into our guest experience and educate indirectly to highlight the reality of what's happening around us.
Singita is known for the incredible conservation programs, could you tell us more about some of the programs? Why is conservation such a priority?
We have a culinary school which is incredible because we bring students from impoverished areas. There are many applicants and we take pride in our record of 70% of our students being employed today. We teach them skills that make them easily employable. Apart from our conservation initiatives, we also reach out to schools, environmental and education centers because they are a critically important part of our general advocacy to inform, impart and inspire.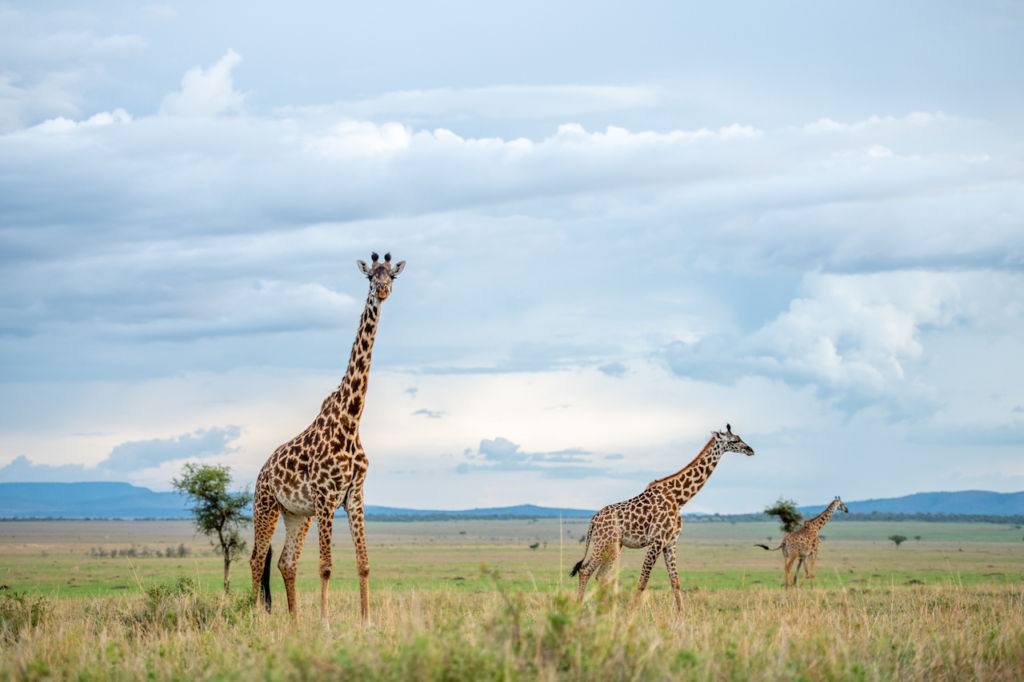 What is a typical day like for you?
I travel a lot and we are currently expanding. We're looking to increase our presence and influence. Most recently, we were honored with a call from the President of Rwanda. It was truly a privilege to receive such a call and he assisted us in looking for an area for our next location. This meant that he trusted the quality of our brand and our commitment to ecotourism.
Going on safari is a popular honeymoon destination or once in a lifetime trip for many, what are the things everyone should consider before choosing a safari operator and destination?
We're proud to say that Singita guests always come back for more safari trips and that's probably 90% of our visitors. Everyone goes about thinking it's just another thing to tick off on your bucket list but many come back several times more. Africa is simply beautiful but it's really about the people. You'll feel real sincerity and true hospitality while surrounded by the raw beauty of nature. There is an emotional connection with the wildlife that is felt with a safari experience. I say, really do your research and look for a brand that's involved in conservation and find credible ones. You want to make sure that you go with an operator who gives back to the community.
What are the three things people can expect to experience at Sangita?
First of all, we have amazing properties with in-depth experience. Our lodges have incredible designs. Every inch of our property's products is unique. Each of the locations has a soulful feel or vibe. Our food offerings are something we are very proud of as well. But most of all, the quality of our staff is exceptional. Every member of our team is empowered. We don't have rules because we empower them to make decisions and in turn, that produces excellent service and experiences for guests.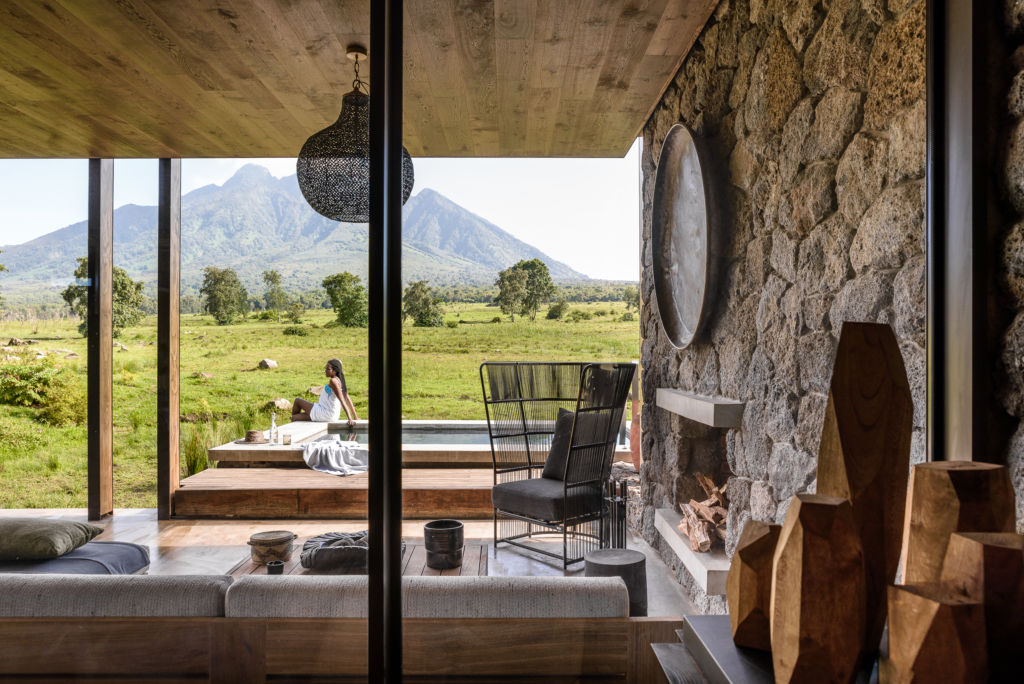 You once said in an interview, " Luxury does not have to be at odds with conservation". Can you explain further? How can we help spread the message that luxury travel is not necessarily at odds with conservation? How can we as consumers enjoy the finer things in life without inflicting too much damage?
I've explained it in terms of our philosophy. I believe that very soon with the rapid increase in population people will pay a premium for silence and space. We deliver that and there is a growing awareness about wellness and nature, and we are at the epicenter of that movement. Our guests embark on a journey that stirs their spirit and emotions. It's only when you experience that you can see the profound effect of nature. We still receive emails from guests relaying their appreciation and that always moves and motivates us.
How can Singita guests help give back?
Conservation at Singita is supported by three pillars of biodiversity, community, and sustainability. In partnership with non-profit funds and trusts who implement strategic conservation projects in each region, Singita leads projects in preserving and protecting existing wildlife populations and helping to create economic independence within communities that live alongside the reserves.
What's coming up next year for Singita?
Everything that we do has a purpose. Singita doesn't have a common business model. We all think and decide on a larger scale. We believe that everyone in the world is interconnected and we keep that in mind at all times. We're definitely heading to Botswana this year and working on something in Kenya.
Why did you start Singita?
I felt it strongly in my heart. I have always felt that yearning and desire and the more you learn about the environment and everything around you, the more it grows stronger. It's actually more daunting today than it was for me back then. I was still naive before but I felt a calling and this brand is a really amazing platform. It's a way for me to give back, influence others and truly create an awareness.
---
For more details on Singita and their various lodges, visit www.singita.com
Singita Boulder's Lodge Sabi Sands Game Reserve, Kruger National Park, Hazyview, 1242, South Africa, +27 (0) 21 683 3424, [email protected]
Tags
Related Posts