China blends the past and present in a wonderful harmony that makes it the ultimate market leader in the hospitality scene in the continent. There are so many new contenders in China's luxury hotel arena this year and we've made a list of the best properties set to rise at the top. Extraordinary design and interiors, Michelin-starred dining options, impeccable rooms and suites to impress the most discerning guest–the standards are superior at these hotels that you must absolutely add to your next itinerary.
DongFengYun Hotel Mi'Le – MGallery
(Featured image above)
The magnificent DongFengYun Hotel Mi'Le – MGallery is a one-of-a-kind leisure destination in the stunning southeastern part of Yunnan province. Located at one of China's most picturesque places, the hotel weaves art and culture into the hotel property. In fact, the MGallery in Mi'Le is nestled within Dong Feng Yun Art Village, a scenic town designed by renowned Chinese master sculptor Luo Xu. Tucked inside vineyards and lavender fields, the hotel is set in a fairytale-like combination of surreal postmodern red-brick castles built in harmony with the surrounding red soil land, lush forests, serene lake and mountains. Simply said, guests will be in awe of every angle at this destination. Mi'Le is a melting pot of different art and craft styles integrated from design to dining encompassing the meaning of travel and hospitality.
DongFengYun Hotel Mi'Le – MGallery DongFengYun Town, Pu Tao Guanguang Road, Mile City, Yunnan, China, www.all.accor.com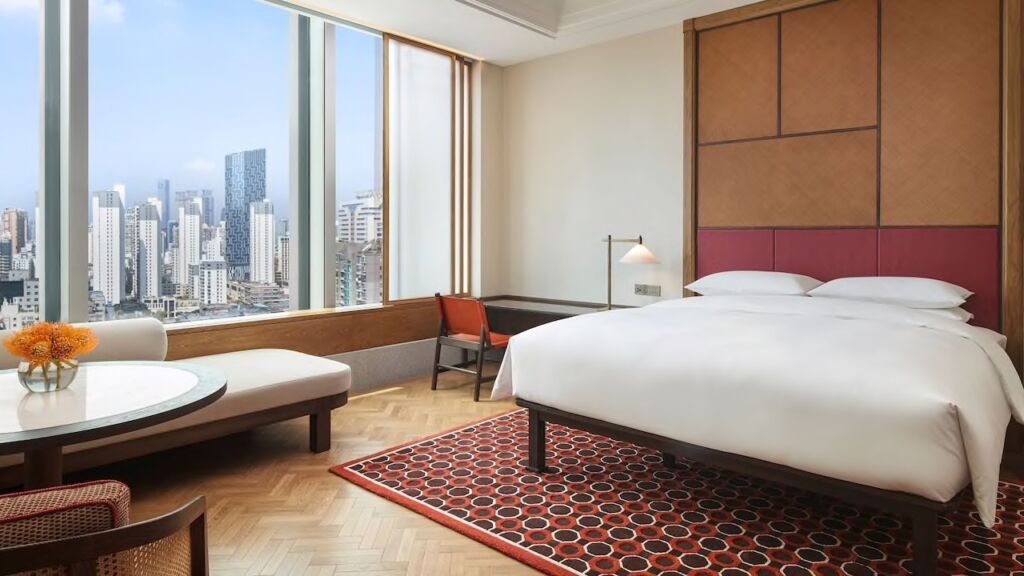 Andaz Xiamen
Andaz Xiamen is inspired by Xiamen's concept of "Garden On The Sea". The ethos revolves around a modern Nanyang style mansion that carries the local culture. The hotel imbibes a unique environment that combines the vibe of a local neighbourhood and that of urban luxury as experiences for guests. The hotel houses 304 spacious, comfortable rooms, including 20 suites. What stands out are sustainable and environmental features including rattan elements to woven bamboo wall panelling and timber louvres all throughout the property. Situated at the heart of Xiamen's Siming District, it is just a short walk to Yundang Lake, considered as the Green Lung of the city. Each of the accommodation options allows guests a sweeping of the beautiful city.
Andaz Xiamen 101 Hubin East Road, Siming District, Xiamen, China, 361004, www.hyatt.com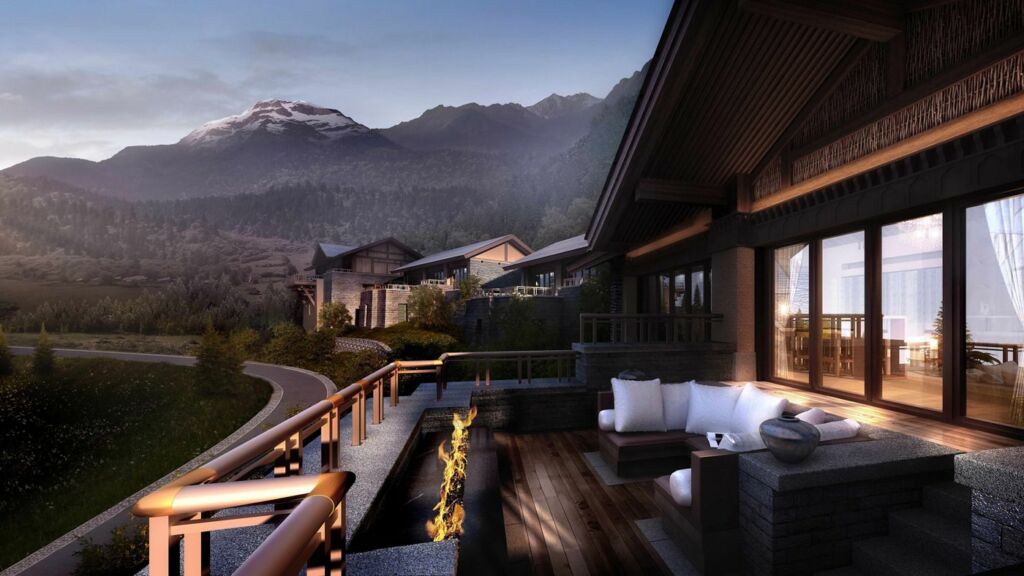 The Ritz-Carlton Jiuzhaigou, China
The Ritz-Carlton, Jiuzhaigou is a splendid hotel property plucked right out of the fantasy book. Magical in every way by connecting traditions, culture, community and soul of the Chinese valley through creatively designed villas, locally inspired dining and spa experiences, and activities. Overlooking Tibetan villages, guests can relax in the spacious villas each with a view of snowcapped mountains and lush grass plots. The resort features an intimate design that exceptionally blends nature and luxury. It's only twenty minutes from the UNESCO World Heritage Jiuzhaigou National Park. Guests will discover three restaurants and a lounge offering Italian, Cantonese, Sichuan and local cuisines. They can also relax at The Ritz-Carlton Spa with treatments inspired by nature and local traditions. Guests will certainly enjoy resort activities that are once-in-a-lifetime such as stargazing, horseback riding and more.
The Ritz-Carlton Jiuzhaigou, China Zhangzha Town, Jiuzhaigou County, Sichuan, China, www.ritzcarlton.com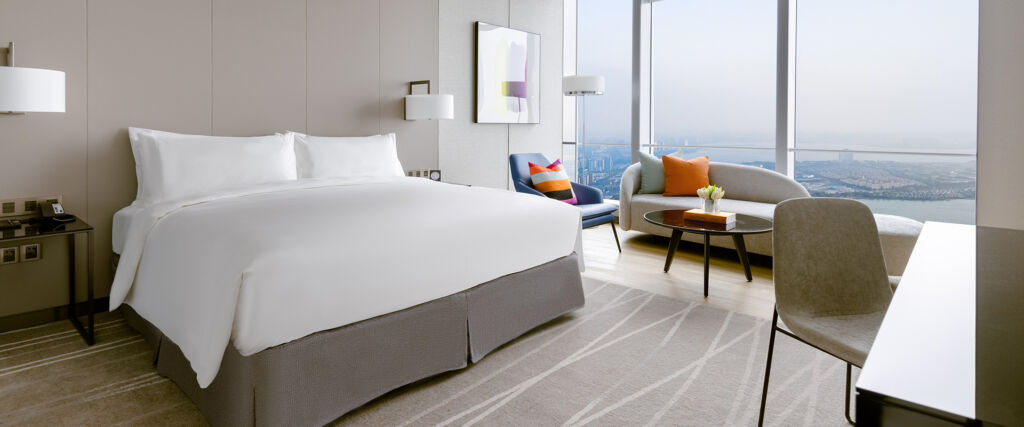 Niccolo Suzhou
Celebrating the beautiful landscape of a glorious city and literally crowning the top floors of Suzhou International Finance Square (IFS) is the Niccolo Suzhou. Situated in the city's tallest skyscraper and the Beacon of the Future, this hotel already boasts the best view including the majestic Jinji Lake. The sky-high hotel Niccolo Suzhou features 233 spacious, chic and elegant guestrooms including 20 suites. Imagine waking up above the clouds and then dining in the Niccolo Kitchen, The Tea Lounge or BAR 115. Foodies and avid travellers are in for a memorable stay at this spectacular hotel in Suzhou.
Niccolo Suzhou Tower 1, Suzhou IFS  409 Suzhou Avenue East, Suzhou Industrial Park, Suzhou, Jiangsu 215028, China, www.niccolohotels.com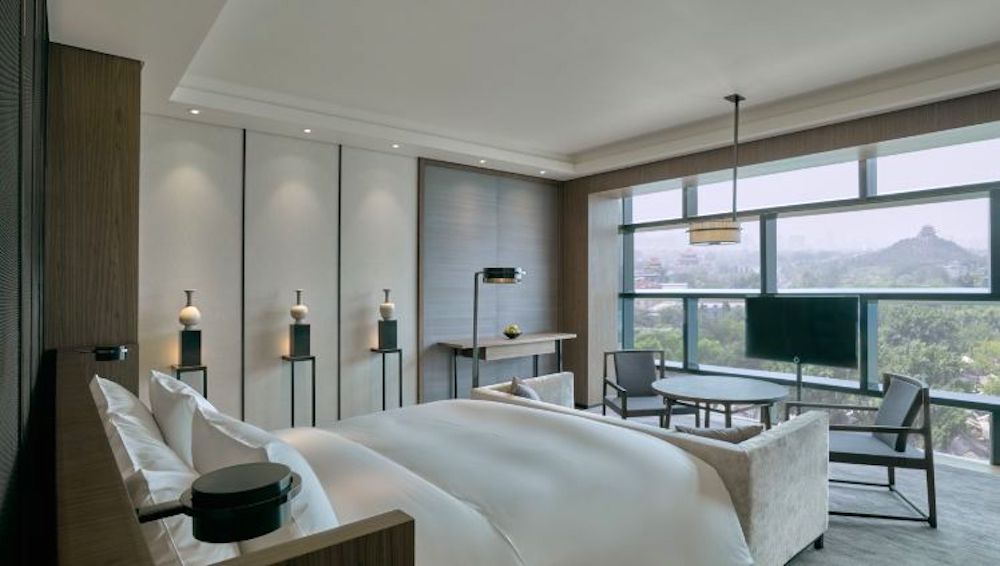 The PuXuan Hotel and Spa
Located in the heart of one of the world's most significant historical areas–Beijing's Forbidden City and WangFuJing, The PuXuan Hotel and Spa is a true masterpiece when it comes to hospitality. Guests can easily explore the neighbourhood's ancestral heritage.  The management behind the impressive property focuses on inclusive and bespoke guest experiences. From the Grand Deluxe Room evoking Beijing's charm and heritage to handcrafted and artisanal furniture found in every corner, discerning guests will find only the finest materials in their space. And as an ode to the progressive city, state of the art technology has been integrated with an intelligently designed bathroom that will leave guests in awe.
The PuXuan Hotel and Spa No.1 WangFuJing Street, Beijing, China, 100006, thepuxuan.com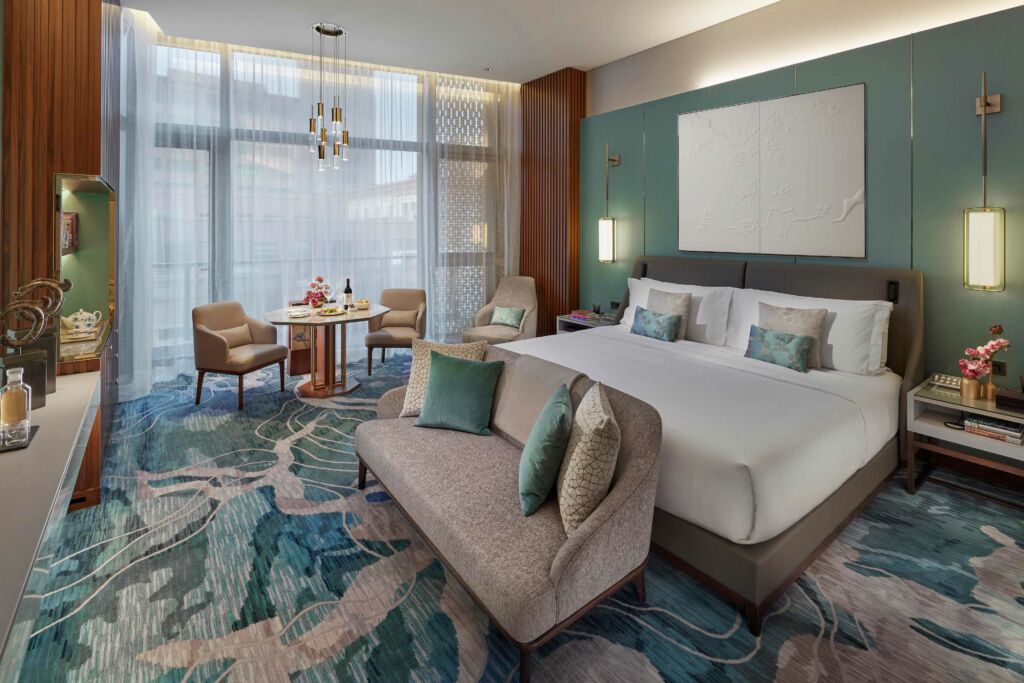 Mandarin Oriental Wangfujing, Beijing
In a city filled with luxurious high-end hotels, it can be hard to stand out but not for newly opened Mandarin Oriental Wangfujing. Overlooking the Forbidden City and showcasing some of the largest rooms and suites in Beijing, guests and travellers are in for an amazing experience. Contemporary aesthetics with classic Chinese décor dominate the hotel with two restaurants and a bar, all of which open onto an expansive rooftop garden terrace. The city-view rooms have floor-to-ceiling windows allowing natural light which are great for social media photos. The luxurious and airy superior rooms are cloaked in sheer elegance. Each room has a large designer table and a marble-tiled bathroom with an oversized rain shower, double basins and Diptyque toiletries ensuring luxury at every turn.
Mandarin Oriental Wangfujing, Beijing No. 269 Wangfujing Street, Beijing, China, 100006, www.mandarinoriental.com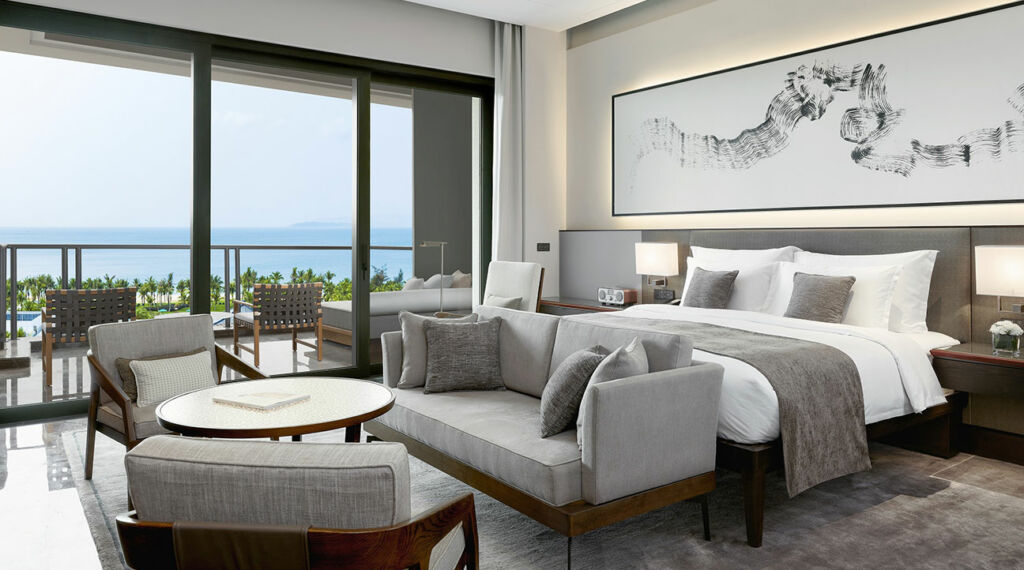 Capella Sanya
Nature is perhaps a huge aspect of an unforgettable holiday and guests will discover it in a secluded location on the tropical southern coast of Hainan Island. Capella Sanya sits amid lush gardens with 190 exquisitely designed rooms and villas. Elements of nature abound the property with the accommodation designed by renowned architects Jean-Michel Gathy and Bill Bensley. Peace and seclusion are two characters that stand out in this outstanding hotel. Guests can relax in their rooms while looking out across sprawling floral gardens or the serene seaview. A perfect combination of clean and modern lines with ornate Chinese craftsmanship in earth-tone hues can be found in each room that also features a private terrace or balcony.
Capella Sanya Tufu Resort Area, Yingzhou Town, Sanya, Hainan, China, 572400, www.capellahotels.com
Also read: 10 Hotels in Asia We Can't Wait to Stay at When the Borders Open
Tags
Related Posts