It's the season to be merry and the time to celebrate the Christmas holidays with your family. It's been an unforgettable year for everyone and there is no better way to embrace the festive season than upholding treasured traditions of family gatherings, beautiful events, and dining affairs at Grand Lapa, Macau. The five-star hotel property located in the heart of Macau has united the culinary traditions of East and West with a wide array of dining adventures during this magical time of the year. They've concocted a sumptuous selection of delicacies, exclusive stay packages, and a two-story Gingerbread Christmas Tree display. It's guaranteed to be the tallest gingerbread tree in the city and evokes a fun atmosphere the moment you step inside the lobby.
The hotel has also created a holiday feast of art-inspired festive Boa Vida signature events with special highlights on the amusing Stilt Arts performance and workshops. The creative activity offers a life-time opportunity for art lovers of all ages to understand, appreciate, and experience this captivating performance art with its Portuguese origins. Emphasizing the value of heritage and fervor of the future, Grand Lapa, Macau marks a poignant milestone as they start using a new name–Artyzen Grand Lapa Macau–on New Year's Day. The excitement looms as the hotel's move is deemed as an integral part of its upcoming rebranding program in 2021.
FIVE FESTIVE OFFERS TO ENJOY & EXPERIENCE AT GRAND LAPA, MACAU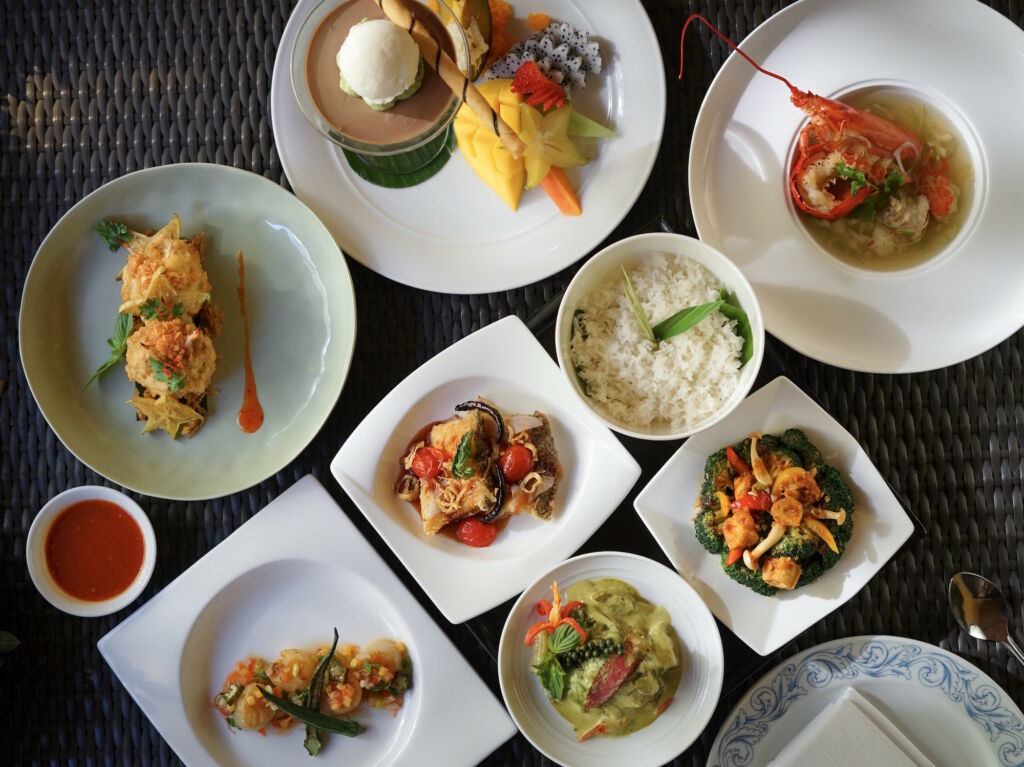 Embark on feeling the true spirit of Christmas this December with a collection of legendary dining experiences to suit everyone. Here are five spectacular offers taking place that you shouldn't miss this month!
CHRISTMAS CULINARY JOURNEY
Relax this Christmas and let the talented team of Grand Lapa, Macau take care of the meal preparation with fantastic food created by prominent chefs. The first stop is Grand Lapa, Macau's O Christmas tea set where you can gather with friends for a cup of tea and delicious bites. This season, it's important to have a grateful heart and to appreciate the special people in our lives.
On Christmas Eve, book a table for an unforgettable set dinner, or if you're feeling extravagant, choose the Christmas seafood dinner buffet. The Grand Lapa, Macau team has prepared the finest ingredients for the yuletide season. On December 25, immerse yourself in the holiday spirit and enjoy a good old traditional lunch buffet, where kids and adults are equally satisfied.
How much: O Christmas tea set (MOP $298+ for two persons), Christmas Eve set dinner (MOP $588+ per person), Christmas Day lunch buffet (MOP $388+ per adult and MOP $194+ per child), Christmas seafood dinner buffet (MOP $588+ per adult and MOP $294+ per child)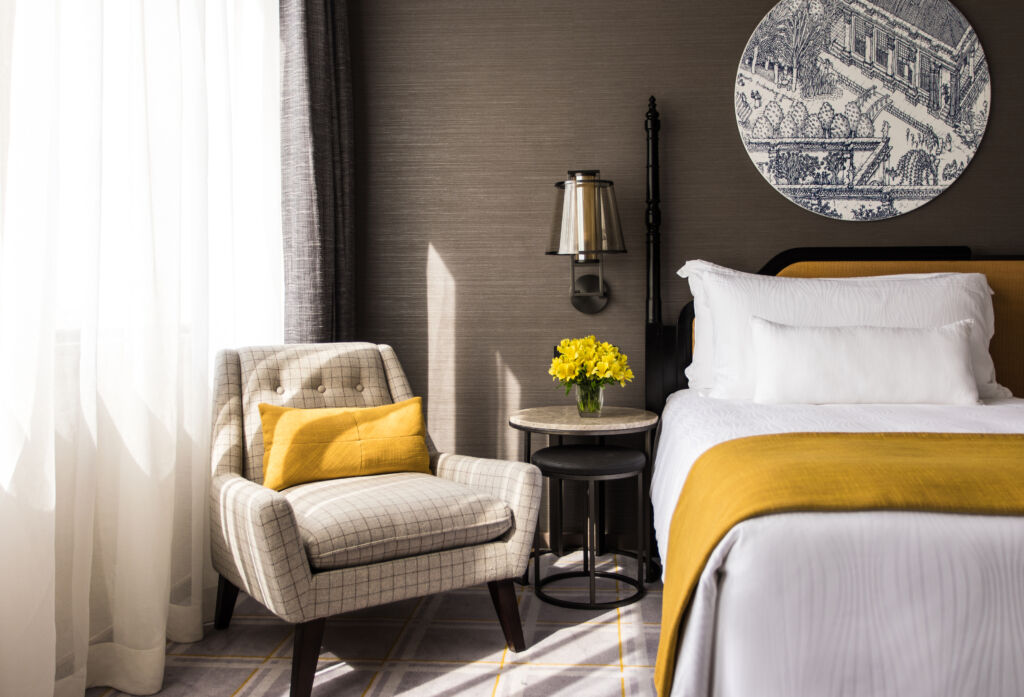 CHRISTMAS STAY & DINE STAYCATION
Make this month a truly special season. Choose from an array of accommodation packages on offer at this historical hotel in Macau. From a Christmas-themed tea set for two to a full-on celebration that includes set lunch and dinner for the family, or an option of a Thai BBQ, a memorable staycation awaits. Some other interesting staycations are meant to take you back to those wonderful winter holidays at the beach, with the Thailand Hideaway delivering secret surprises. The Thailand Hideaway Staycation, O Christmas Tea Package & Winter Staycation are available from December 1–31. The room package with a festive dinner for two is also available on December 24, 25, and 31.
How much: Thailand Hideaway Staycation – From MOP $1,199++
Winter Staycation – From MOP $609++
O Christmas Tea Package – From MOP $591++
Room package with festive dinner for two – From MOP $1,229++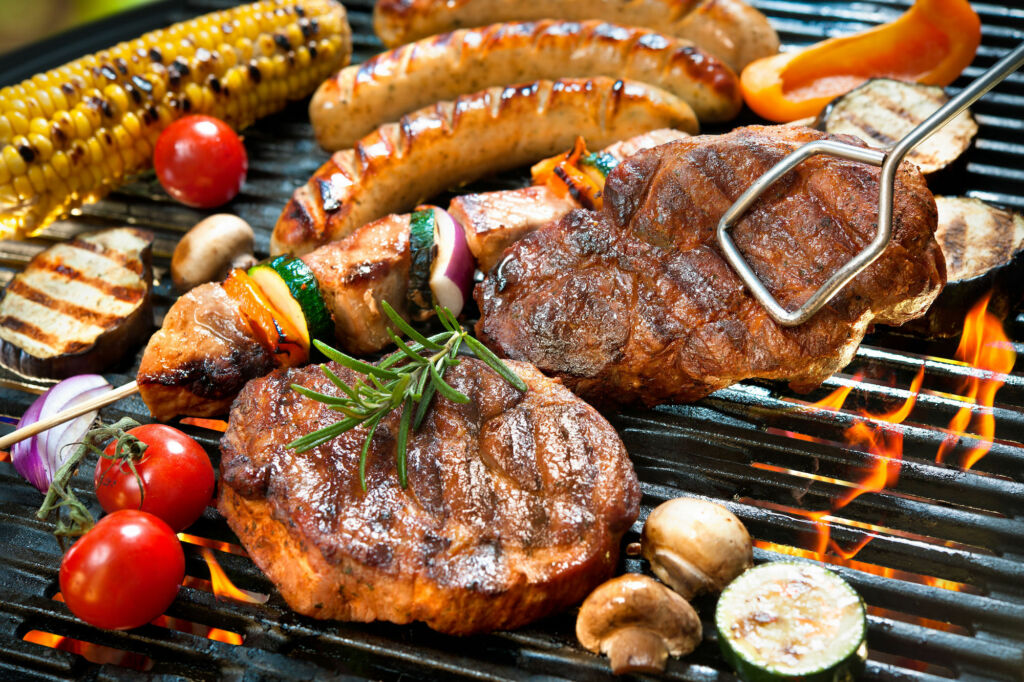 A FRESH START TO A NEW YEAR
Everyone is looking forward to a much better year in 2021. To ensure positive vibes and cheers, head to Grand Lapa, Macau. The hotel lawn will be full of festive cheer on December 31. They will host an outdoor dinner market, and from 10:00pm, they continue at the hotel lobby to countdown and party into 2021 with incredible music by some DJs. Their Welcome 2021 dining experience is happening on the lawn where guests can mingle and enjoy the great outdoors and the New Year's Eve dinner is a BBQ served outside.
Grand Lapa, Macau is also offering a carefully planned countdown party for all to dance into 2021! Welcome the new year in style and start the year dancing on the all-time music classics from the 80s, 90s, and 2000s! From 10:30pm until late, Grand Lapa, Macau is the place to be this New Year's Eve.
How much: New Year's Eve BBQ dinner – MOP $388 per adult and MOP $194 per child
New Year's Eve Lobby Party – Free admission (special prices on drinks)
Countdown Party – MOP $100 per person (including one drink)
For reservations, call +853 8793 4818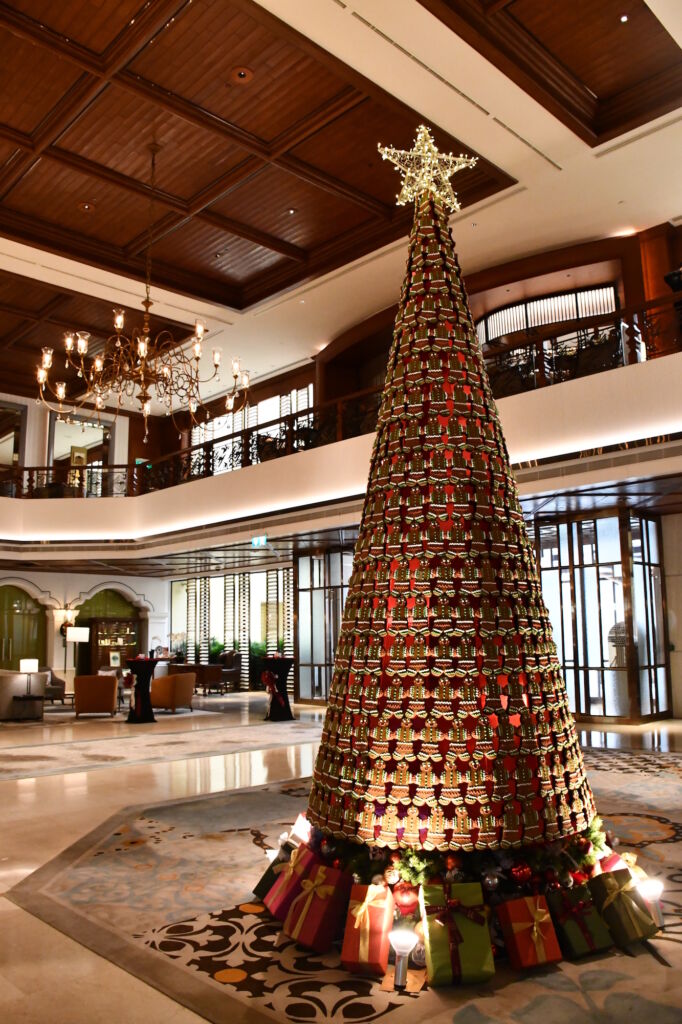 FAMILY FUN AT THE TALLEST GINGERBREAD TREE IN TOWN
Get into the swing of the holiday season with an incredible range of Christmas events and activities happening at Grand Lapa, Macau. Here's what's happening at the gorgeous location, a sight to behold at the hotel lobby. Adorned with the tantalizing aroma of over 520 sweet and spiced homebaked gingerbread men, the 3.5 meter-tall edible Christmas tree is an exquisite piece of delicious art to be pictured within this season. Bring the kids and kids at heart to this must-visit festive destination in Macau.
When: December 1–31, 2020
Where: Hotel Lobby, Grand Lapa, Macau, 956-1110 Avenida da Amizade, Macau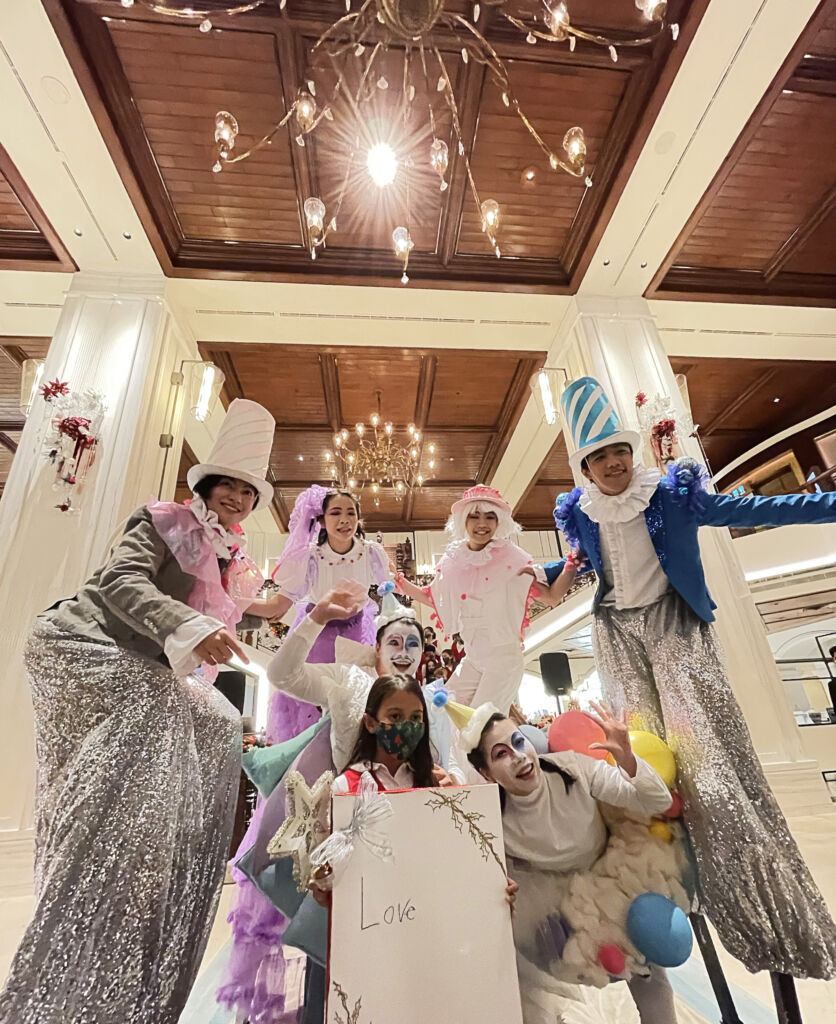 CULTIVATING CREATIVITY AT THE STILT ARTS PERFORMANCE & WORKSHOP
It's safe to say, Grand Lapa, Macau is certainly ending 2020 with a festive flourish including putting a spotlight on the intricate art of stilt walking. In collaboration with the Stilt-Walking Masters participating in the Macao International Parade for years from Lo Fung Drama Club, Macau residents will have the opportunity to get a closer look at this unique art form from the costumes to performance. In Macau, stilt walking is still considered to be a rare form of art with very few masters. From the costumes, props, stilt-making, and live performance, stilt acts are definitely a rare yet beautiful form of art for all to treasure. This is a great opportunity to introduce and encourage children to appreciate this fine form of art.
When: Performances – Friday–Sunday, 5:30pm–6:30pm, December 11–31, 2020
Workshop – 2:00pm–6:00pm, December 13 and 20, 2020
Where: Outdoor lawn, Grand Lapa, Macau, 956-1110 Avenida da Amizade, Macau
How much: Free admission (registration is mandatory)
Brought to you in partnership with Grand Lapa, Macau
Tags