Dickson B. Cheong is one of the masters behind the majestic things happening at night at Live Music Association, the most alternative venue in Macau. Offering live performances and concerts of indie music–and many other genres, really–it's a place of communion for those seeking to party, but also for those craving something different in Macau. The space is now upgraded when it comes to lighting, stage, and sound equipment. Also, people looking to organize music-related events can contact the venue to host their performances and parties.
Local musician and product designer Dickson–with his own company–helps to materialize the spectacle, but also curates some of the happenings, including one of their most sought-after events: the Arroz Music Festival. We sat down with the musician and co-manager at Café Xina, one of his favorite spots to dine and chill at, and let you in on all there's to know about LMA, its foundation and current state.
Let's start at the beginning: what's LMA?
A place that gathers people that like and want to listen to high quality music. It brings good vibes and it's a great place to listen to music, but also to get to know new people, to chat, to experience the underground and indie scene of Macau. I believe LMA is the only live house in Macau. This is something we believe in and that's very important. We want to keep this place alive and keep improving it, as well as the experiences we provide people with. We want to spread the live music dynamics to people, not only from Macau, but also people from abroad.
It's interesting that LMA brings together people from different backgrounds, ages, and industries. One night, you meet different people there and become friends with them, or become business partners, or even lovers (laughs). Bringing people and hearts close together, it's important.
When and how did the idea of LMA start?
The establishment of the association was in 2008 and founded by Vincent (Cheang) with some of his friends and band members. In 2009, we moved from an industrial building to another and in 2012 we moved to the spot where we are now. I think Vincent needed and wanted to contribute, with something he loved, to Macau, its people and the cultural and arts scene of the city. There was also an educational aspect; he wanted to show people new things–things they might not know about. This is what I witnessed when I was young and started to go there; I was 18 years old when he built this project.
How did you get involved with LMA?
I was a loyal follower, supporter and fan of music and of the place. Also, I was an aspiring musician at the time. I started a band when I was a teen. However, most of the band members either got married and had kids, went abroad, or they had other things to take care of along with their day jobs. That's when I thought, "What if I go behind the curtain and behind the scene?" I wanted to create more possibilities for my friends who are musicians, people who want to know what live music is, the difference between that, and just music. That was the switch I did.
What instruments do you play?
Mostly guitar, a bit of drums, a tiny bit of piano, another bit of programming on modular sounds or computer programming sounds too.
What are your roles in LMA?
I'm the new partner of the place since August, 2019.
How many members does the team have?
For hands-on, there's me, my great colleague, Vanessa, the boss–Vincent, and also a group of very close friends who volunteer from time to time. We also have some partners who help us improve the technical part, including the sound system, lighting, and planning. They're the dearest and so helpful. There are people from all kinds of industries: filming, sound, and others who give us a lot of suggestions to have the place working more smoothly.
So LMA is legally an association, but it's much more than that?
Yes. We have to divide live music and music; now (at Café Xina) we're listening to music. But this isn't live music, you can't feel the vibration of the sound waves in here. And that's what we want to provide, the experience to the audience, for people to feel and sink in; dance on the dance floor, headbang in front of the performers. Previously, we were more focused on indie, rock and electronic music performance, even more experimental sounds. However, since last year, we've been trying to collaborate with other performers from other professions and fields of art. Like my girlfriend, she's a ballerina of contemporary ballet. Aside from live music, we're trying to include other kinds of performances. The feedback from people who attended our events has been quite impressive.
When it comes to curating the shows you have at LMA. Do performers reach out to you, or do you invite bands to come here?
We do both. We want to be active, but also accept people who want to play here. For one of the latest live band gig, my teammates and I created a festival called "arroz" (translates into rice in English) (laughs).
Tell us more about it!
Since the beginning that we wanted to support our local musicians and friends. "What if we had a music festival?" my teammates said. But this is just the start of a series of events. On July 18 and August 1, 2020 we organized two band shows performed by six to seven bands per night. It was super crowded, around 180, 190 people squeezed inside LMA. It was "wow". It provided me a glimpse of teenage live gigs moments–a sense of nostalgia.
It was just the beginning because these two dates were only an introduction to the Arroz Music Festival. In the future, we'll have a few nights a month that will feature mini-concerts by local bands and musicians. We're working on the improvement–visually and acoustically–of the experience. We're also planning on having sound recording, as well as video shooting to have a live version of the performance for people to witness later. For local performers to have something for them as well, rather than just that night. It's kind of a next step for the festival.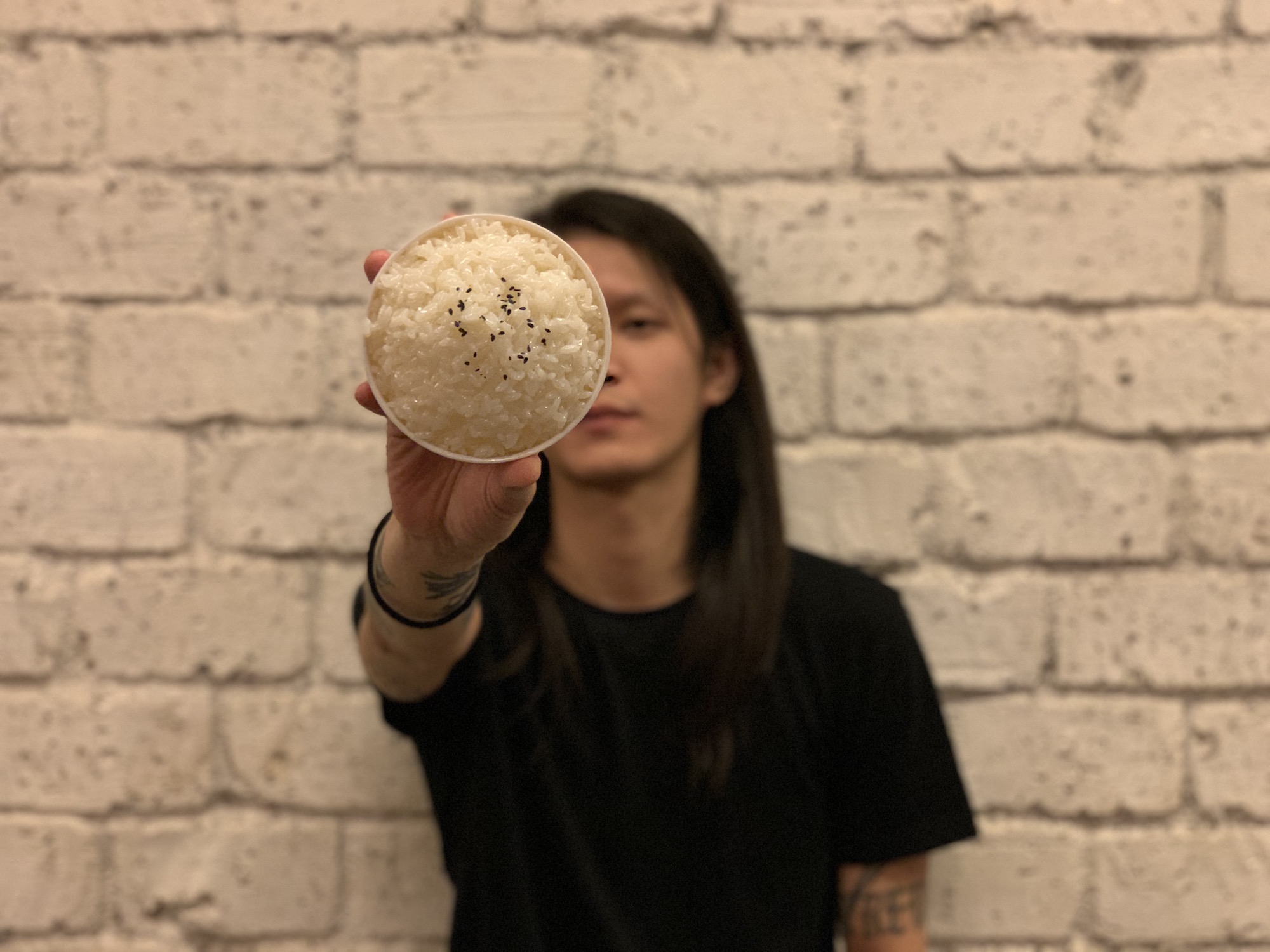 Where did the idea for the name come from?
It happened during a meeting to organize and plan the festival and one of us said "I'm hungry. Shall we order some food delivery? Let's have BBQ chicken and steamed rice". After the rice arrived, we just looked and said, "What about calling it "arroz", does it make sense?", and everyone agreed.
The reason for naming the festival "arroz" it's because it's very relatable with Macau. It's related to everyone living in Macau: Chinese, Macanese, Portuguese. It's an easy, recognisable word. When you have steamed rice and put something aside, you create something new. If you have steamed rice and put feijoada, there's a Portuguese dish; if you add steamed fish or fried choi sam in the steamed rice, it's a Chinese dish; when you add sashimi, you turn it into a Japanese one. It's just like music: musically speaking, there are 13 notes, but there are more than 3,000 music genres. Maybe it doesn't make sense to people, but it does, for me and our team. It's when you add something to a bland item and turn it into something special.
Is the festival made up of mini-concerts for the whole year?
Yes. Because besides proper shows and performances, we do some talks on music and gear, jam nights aside from the main performances. These gave us very good feedback. We want to link musicians from different backgrounds and genres, ages, groups. And, guess what? It works really well!
What kind of music do you prefer having at LMA?
All of them.
Even classical genres and the like?
Yes, we've hosted some. Last Halloween (2019) we had a band performing not at the stage, but the dance floor, with the audience surrounding the musicians. It allows for a completely different feeling, it's more intense, a more relatable connection.
What kind of music do you want to showcase that you haven't been able to yet?
A lot! I'm hungry for music. I think the possibility of music has no boundaries. However, we have to do it in a proper, presentable way. Lately, my girlfriend and I have been trying to do some mixed genre and stuff with different instruments with actual pieces of classic music instruments and electronic modular synthesisers.
What will that result in?
Either a mess or a big achievement (laughs).
So you do like to experiment…
I love to find new things, to feel new things, and have new inspirations. However, I have respect for the classics and love traditional things.
How do you connect with international bands? LMA frequently hosts international bands from Sweden, Portugal, the USA.
Sometimes, when they're on their Asian tour, they see that there's a live house in Macau called LMA that provides venues for performances and they message us through Facebook or email. In other cases, it's people we've met over the years while abroad, become good friends and there are connections where we contact each other.
Live Music Association brings live performances to the audience in a raw way, much like in Europe and other countries. 
They dive into the mood, yes. I lived in Lisbon for a year–in 2010–and I hit some live houses and witnessed live concerts. I loved it. Before that, I studied in London and my daily routine was getting out of school, going to the musical instruments store for two hours, bookshop for one hour, a quick bite, hitting a bar or a concert, something out and with music. Music surrounded me. I was quite amazed by it; it was a very important time for me, to observe how this culture, happening in Europe, develops. I learned a lot there.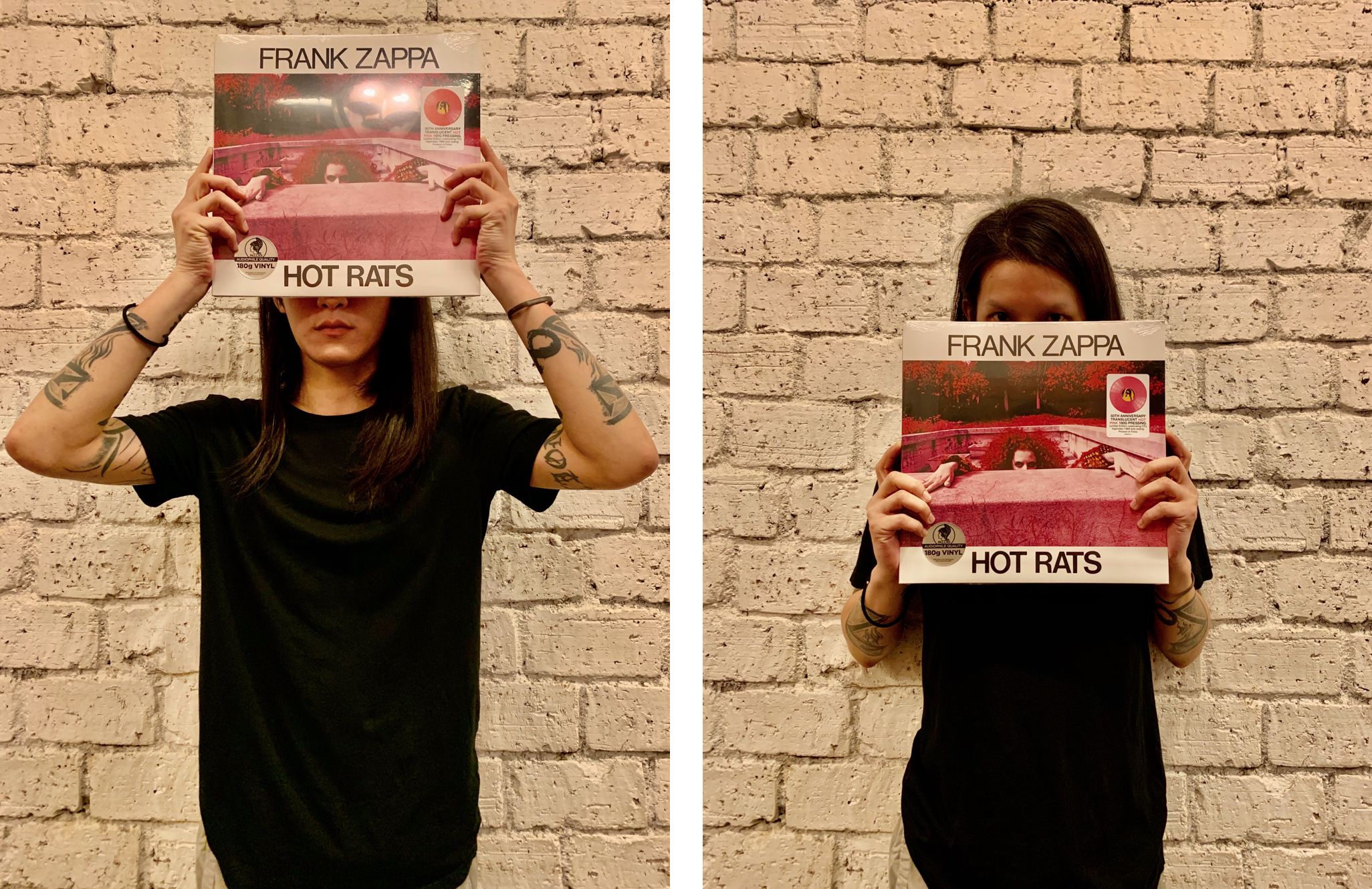 What are some of your favorite collaborations you've had at LMA?
So many! One of them is a band from Japan, an ambient rock band. Very powerful. The second one would be Colin Fields, from the US, they play post-rock and math-rock. As for local bands, Forget The G, Why Oceans, LAV–Vincent's band–and there are tons of others. There's a lot of hidden talent in the city. Either introduced by friends or I just go talk to them, that's how I discover new talent. An important thing is appreciating their talent.
Lately, LMA has been renting out the place to artists or individuals who want to organize parties and events. How can people contact you to do so? And what are the requirements?
There's only one requirement: you have to have a big heart and lots of love for music. Most people contact us through Facebook and the page is Live Music Association rather than just "LMA".
What did you study in London?
I graduated in Macau in 2006, then went to London till 2010. After that, Portugal for a year–I suppose to find something related to photography or similar, which I was really into. However, most of the academic courses were taught in Portuguese and I'm not Portuguese-based. I chose Thailand then, from 2012 till 2016, after graduating and then I returned to Macau.
In London I studied architecture. After my experience in Portugal, I moved to Bangkok and started my second degree in product design. The day I came back to Macau, I opened my own product design company, called Black Rain Product Design and Manufacturing which is now my full-time job.
And also LMA?
Yes, both are like my full-time jobs (laughs). They fill all my days and nights.
What at your main projects at your company?
3D printing and rapid prototyping, also CNC milling, laser cutting, and engraving. But my design product projects are mostly functional objects rather than decorative ones.
Do you work internationally or in Macau?
We mostly work with local companies and some in Guangdong.
Do you enjoy living in Macau?
I was born and raised here. I like the place and it was a lot of fun growing up here. I was quite active and a bit naive. I was energetic, going around with classmates and friends, play snooker and going to gaming arcades, bowling, and karaoke, and discos. That was what we did after basketball practice and band practice, since I had the band since 2004.
When you're not working, what do you do for fun?
I'm a "couch potato", just lying on the sofa and being lazy. However, I don't have much free time to be lazy (laughs). I read and cook. I also miss the expression "free time" (laughs). I usually prefer staying at home chilling and enjoying the quiet, picking up my reading and organizing things, or generating new ideas.
What are some of your favorite restaurants in town?
Wow, there're a lot of them! Che Che, of course; there are too many good restaurants here. I'll let you know some restaurants by cuisine. For Italian food, La Cucina, in Taipa and also Caffé B. For Portuguese restaurants, Porto and Macau Military Club. For Japanese food, Kikkoman Japanese Food, a small izakaya restaurant. For Cantonese food, I Kei, in Taipa Village, and also an old one called Mo Kei, near Senado Square, opened for 60 years already.
If you had friends coming over to visit the city, where would you take them?
Hac Sa Wan–Areia Preta neighborhood–which is a most wretched place, but local and lively! And people won't believe they're in Macau. I took some friends of mine–from the UK or the States–that work in hotel groups to a Cantonese BBQ place serving char siu in that area and they couldn't believe it.
---
To reach Dickson B. Cheong about his design company, visit his website
To check the latest on Live Music Association's work, check the Facebook page
Live Music Association www.facebook.com/LMA.Macau
Tags
Related Posts