Summer's all about sunbathing, hanging out at a laid back spot with friends and family, but also taking some time to enjoy your little ones! What better way to do so than heading to cool night markets–with street food and neon lights–splashing by the pool the whole day, or plan a series of enticing activities with the kids? We're here to let you know what and where are the best events to attend with your family this August around Macau!
(See featured image above)
The Hong Kung Night Market–named after the ancient temple close by with the same name–has a wide range of booths, some selling a wide variety of local street food, cultural and creative items, and others providing family-friendly interactive games and a myriad of themed carnival games.
This August, the night market presents the 2020 Macau Lion Art and Wushu Inheritance Promotion Plan – Lion Dance Art and Wushu Appreciation Party, which recreates the scene of martial arts masters performing on the streets in the old days. What better way to experience a vintage Macau than spending a night at a street food and crafts market?
When: Night market – Weekends, 6:00pm–10:00pm, July 18–September 27, 2020
2020 Macau Lion Art and Wushu Inheritance Promotion Plan – 8:30pm–9:30pm, August 1, 8, 15 and 16, 2020
Where: Largo do Pagode do Bazar Square, Rua de Cinco de Outubro, Macau
How much: Free admission
For more information check here or the event's Facebook page

TeamLab SuperNature Macao is a groundbreaking permanent interactive experience opening at The Venetian Macao in June, 2020. Cotai Expo boasts 5,000 square meters of labyrinthine floor space. With eight meter-high ceilings throughout, the space is transformed by teamLab into an extremely complex, three-dimensional world across varying elevations, featuring immersive and compelling artworks.
This is a single, massive world comprised of works by art collective teamLab that aims to explore new perceptions of the world and the continuity between humans and nature. It is a "body immersive" museum centered around a group of works that blur the boundaries between people's bodies and art. In teamLab SuperNature, people immerse their bodies in art with others, influencing and becoming a part of the artworks themselves. People become one with the art, blurring their perception of the boundaries between the body and the artwork, and thereby recognizing the continuity between the self and the world.
When: Daily, 10:00am–10:00pm (last entry 9:15pm), June 15, 2020 onwards
Where: Cotai Expo, The Venetian Macao, Estrada da Baía de Nossa Senhora da Esperança, Cotai
How much: MOP $238 (adults), MOP $168 (children aged three to 12)
For more information, check the event's official website and buy tickets here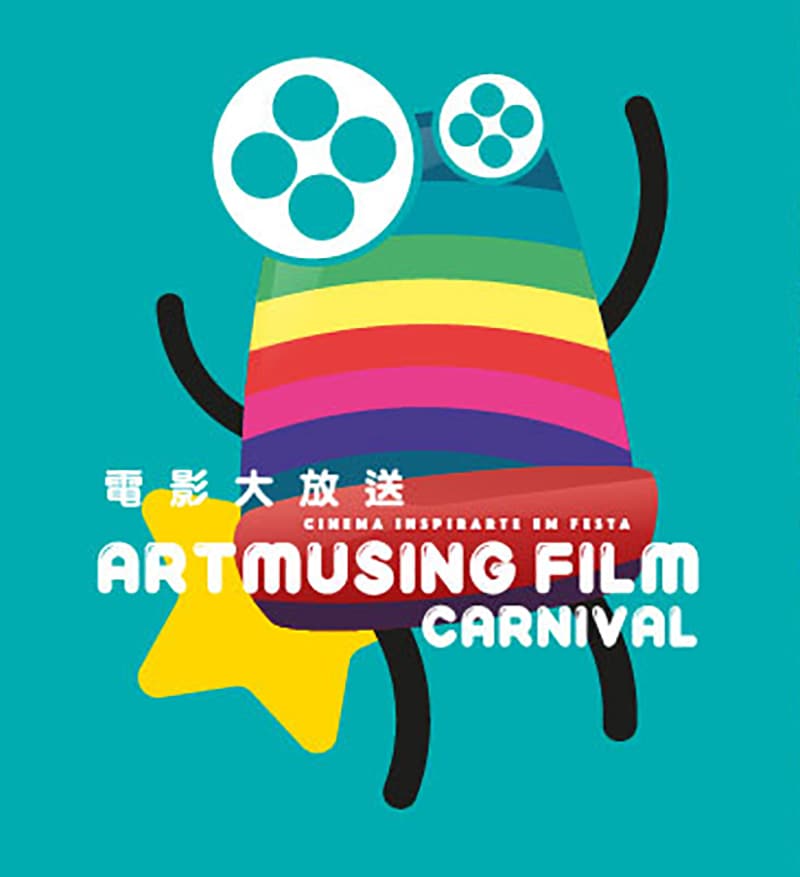 ARTmusing Film Carnival is back to brighten up our kids' summer with a selection of eight motion pictures, unveiling fresh movies around the globe. From three-year-olds to teenagers, young audiences are taken through exciting adventures and heart-warming stories on the mysteries of life unfolding. Due to the pandemic situation, the audience must arrive at the venue in advance and cooperate with the relevant health measures and guidelines. The Lost Prince takes place on August 27 in French with English and Chinese subtitles.
Rocca Changes the World is on the next day, at the same time. The movie's in German, with Chinese and English subtitles, while Maya the Bee – The Honey Games is on August 29, at 11:00am and has Chinese subtitles. Also on the same day, Cattle Hill and JerryMaya's Detective Agency – The First Mystery are screened at 2:30pm and 7:30pm, respectively (Norwegian and Swedish with English and Chinese subtitles). Ballad from Tibet, Moominvalley and Harvie and the Magic Museum all take place on ARTmusing Film Carnival 2020's last day, August 30, 2020. All have English and Chinese subtitles as well.
When: August 27–30, 2020
Where: Small Auditorium, Macao Cultural Centre, Avenida Xian Xing Hai s/n, NAPE, Macau
How much: MOP $60 per person (per session)
For more information and reservations, call +853 2870 0699, +853 2855 5555 or send an email to [email protected]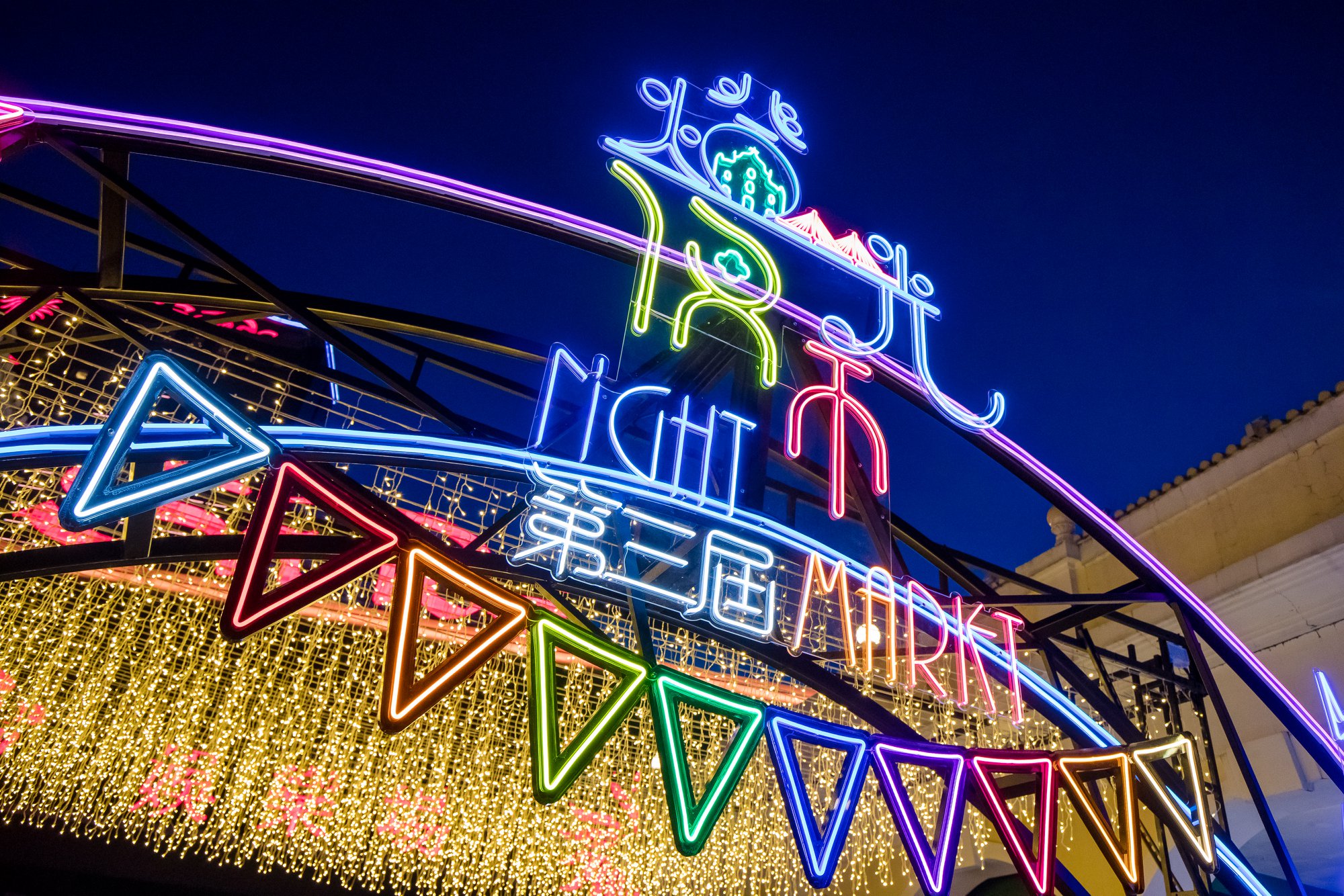 What are you planning to do with your summer weekends? Macau Fisherman's Wharf has the best happenings! Join them for the exciting Light Night Market at Macau Fisherman's Wharf and enjoy non-stop delicious food, beautiful handmade craft items, bouncy castle and fun-packed games from over 80 booths. The Light Night Market is now ready for some fun family time so gather the gang and remember to come early!
When: Weekends, July 15–September 20, 2020
Where: Macau Fisherman's Wharf, Avenida da Amizade e Avenida Dr. Sun Yat-Sen, NAPE, Macau
How much: Free admission
For more information, check their Facebook page

Sands Resorts Macao is offering special savings and discounts on recreation including treatments at two signature spas and family fun at The Parisian Macao's Aqua World and children's playground paradise Qube Kingdom from July 1 to August 31. The "Summer Twice as Nice Spa Indulgence" allows guests to book any two treatments and receive the second at a 50% discount at Sands Resorts Macao's award-winning spas–Bodhi Spa at Conrad Macao Cotai Strip and Le SPA'tique at The Parisian Macao.
The two spas offer relaxing and elegant surroundings, a wide variety of traditional, cutting-edge, and celebrity treatments, utilizing the world's finest skincare products, alongside hair salons and retail boutiques. Meanwhile, guests staying at The Parisian Macao can enjoy 30% off Aqua World and Qube Kingdom entry. Aqua World is a place for relaxation with fun water features including a wading pool and waterslides, offering a perfect leisure experience for the whole family. Qube Kingdom, the 20,000 square feet indoor and outdoor playground ideal for children of all ages has slides, climbing nets, a carousel, and gaming consoles, providing hours of fun!
When: July 1–August 31, 2020
Where: Aqua World, Qube Kingdom and Le SPA'tique, The Parisian Macao, Estrada do Istmo, Lote 3, Cotai and Bodhi Spa, Conrad Macao Cotai Strip, Estrada Do Istmo, S/N, Cotai
For more information, check their website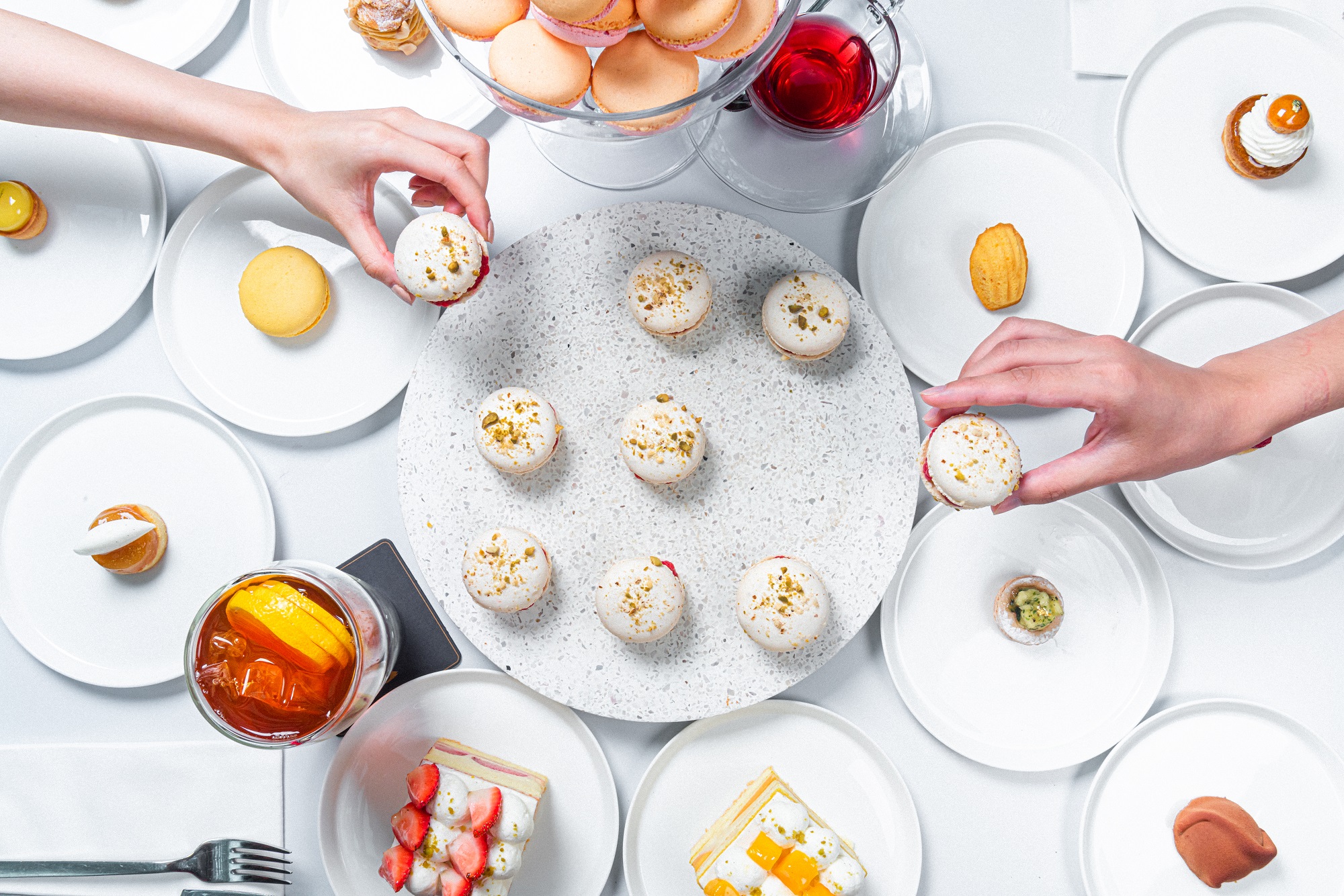 Hailed as a trendsetter in the hospitality front, MGM is reimagining the notion of a bespoke staycation with a holistic experience spanning the body and mind, bringing together spa treatments, dining options and cultural entertainment for a true indulgence, created with the options of your own choice to leverage the many possibilities brought by one of Asia's best urban retreats. Hit the reset button with the new MGM wellness experiences! Designed to offer a quick fix for the busy wellbeing enthusiasts, our "Wellness Express" combines carefully curated healthy menu, group workout classes, and spa facilities access, along with a special discount on Forbes Travel Guide five-star-rated TRIA Spa treatments.
Also, find your favorite flavors from our bountiful dessert trolley, or lay back with surprises with a free flow of sweet delights fresh from the oven. Meanwhile, from August 8 onward, foodies seeking a broader spectrum of tastes will be elated at the "MGM Culinary Tour", where guests will be taken on a food crawl under one roof to sample scrumptious dishes from our signature restaurants. Beyond the aspirations to recharge and reset, the narrative of a wellness journey is never complete without a chapter dedicated to artistic and cultural cultivation, an element at the heart of family staycation. With this in mind, The new 'M Art at MGM Cotai has launched the "Brewtiful Fun" workshop under the "Brewtiful Creativity" banner, tapping Macanese artist Skic Cheok to create postcards with splashes of coffee in the style of traditional Chinese landscape painting.
When: July, 2020–onwards
Where: MGM Macau, Avenida Dr. Sun Yat Sen, NAPE, Macau and MGM Cotai, Avenida da Nave Desportiva, Cotai
How much: Prices vary according to activity/event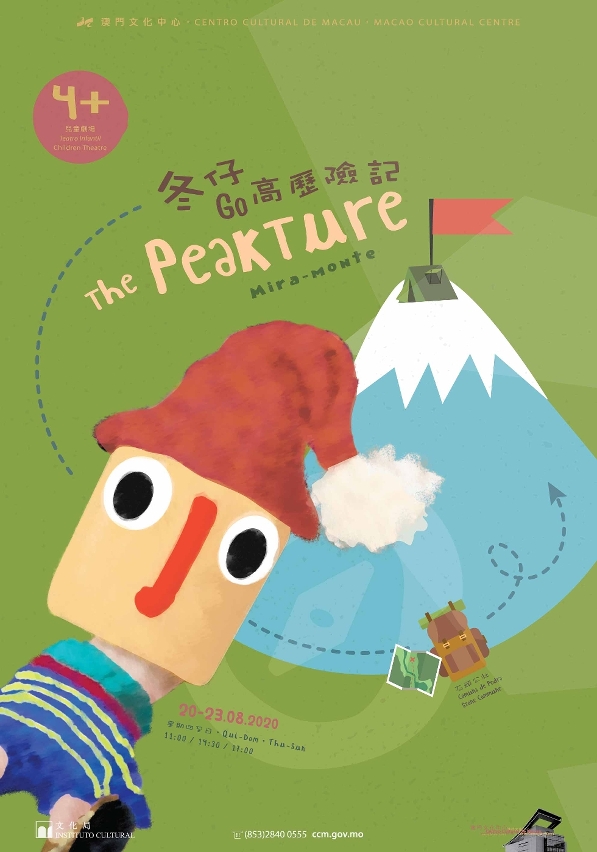 Put on your hiking shoes and follow Lumi on a great adventure! A mysterious hand-drawn postcard will lead him into a journey to the peak of a beautiful snow mountain. What will the little boy encounter on his way to the snow-capped peak? Will Lumi come across cute animals and wild beasts, or perhaps a breathtaking landscape of frozen waterfalls?
The Stone Commune brings us The Peakture, a delightful performance without words but with plenty of visual effects for kids age four and above. Combining body movement and puppetry to the lovely sound of local group the Water Singers, the lively performers will interact in a very cool camping site, set up very close to the audience. And when this crisp and exciting journey comes to an end, what will the next adventure be? Will Lumi go on to explore new sites and make new friends? Conquering the mountain is just the first of many stories to come. Our creative energy will always take us beyond our wildest dreams!
When: August 20–23, 2020
Where: Macao Cultural Centre, Avenida Xian Xing Hai s/n, NAPE, Macau
How much: MOP $180 per person
For more information and ticketing, check here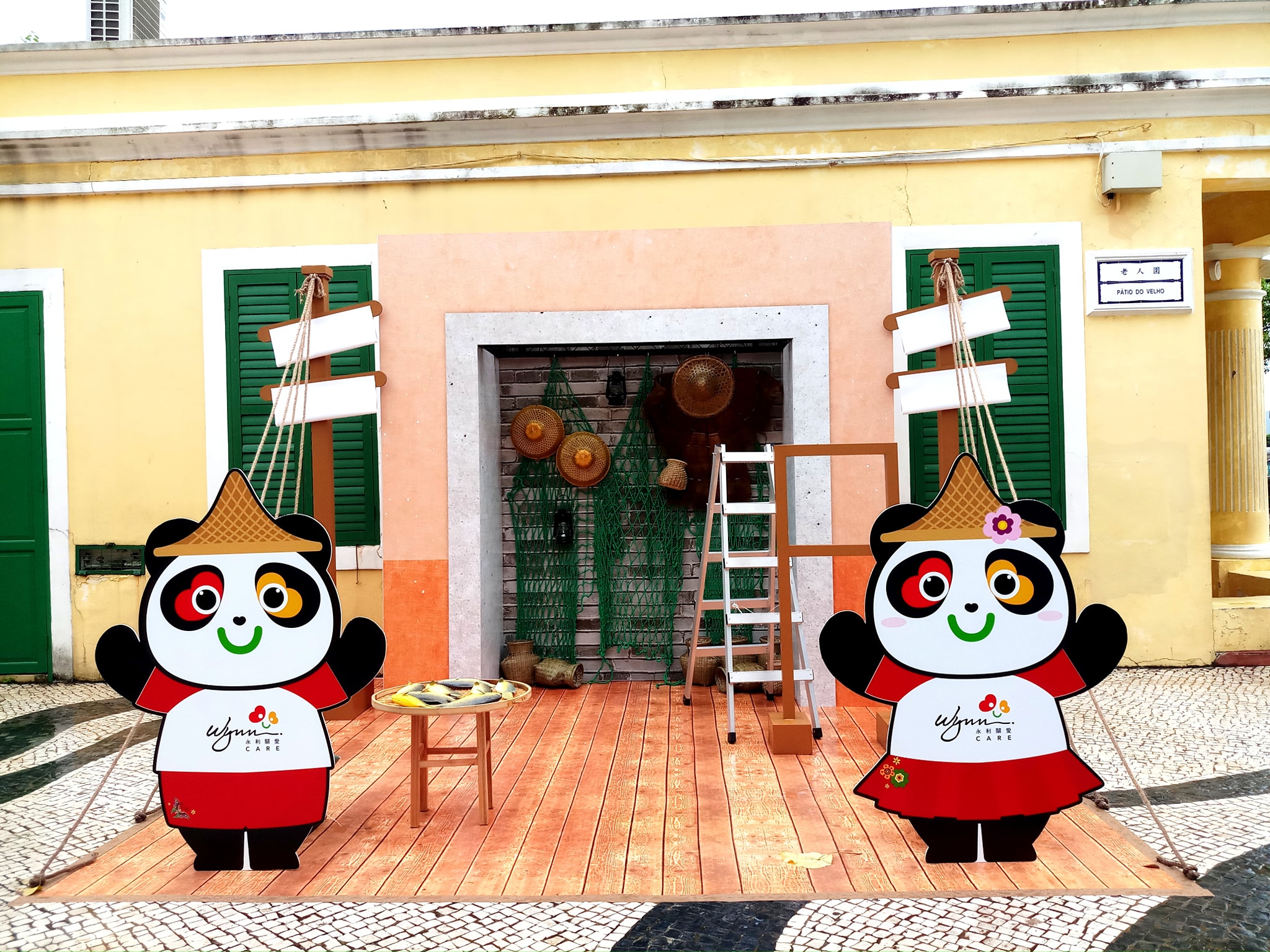 With the theme of "Fishing Village Culture and Shipbuilding Culture", 19 local SMEs, young entrepreneurs, and Macau local brands have been invited to join the Market. Visitors can enjoy a wide variety of booths offering gourmet products, cultural and creative items, games, and more.
Don't miss out on amazing magic performances, music lessons, rope skipping, kids' hip-hop dancing, youth Cantonese opera, artistic cycling, dragon dances, and more! In addition, the market will also collaborate with over 40 businesses located in Taipa, Cotai, and Coloane, and launch an interactive game on WeChat with maps and guiding functions. Participants can redeem a "Coloane Marques Market" coupon by visiting one of the collaborating businesses. Visitors can learn about the stories and history of Coloane through this fun activity!
When: 2:00pm–8:00pm, August 1–9, 2020
Where: Eduardo Marques Square, Coloane Village
How much: Free admission
For more information, call +853 2875 0721, send an email to [email protected] or check the event's Facebook page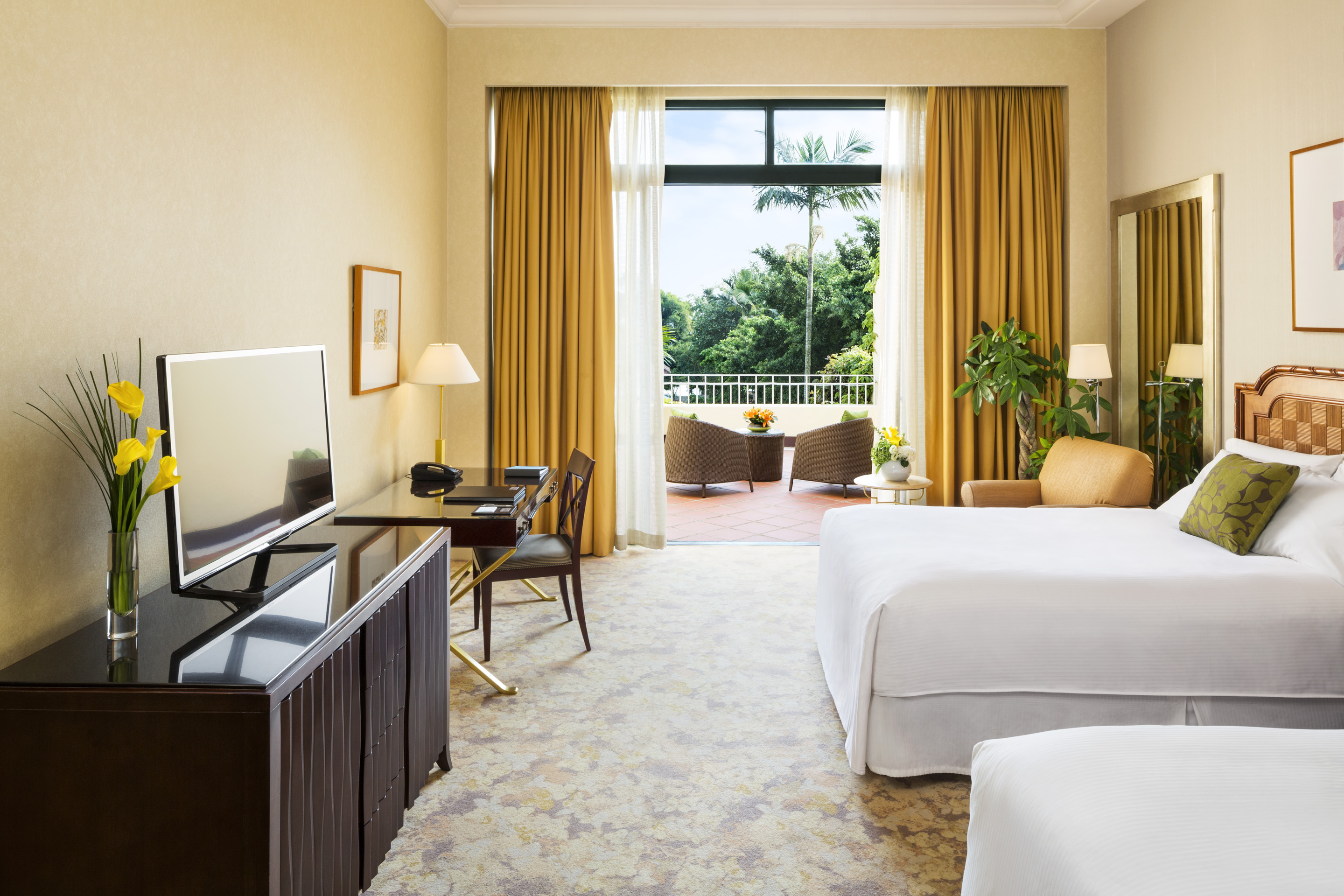 Summer at Grand Coloane Resort has just gotten even better with their "Hello Summer" campaign, a very cool thing to do these next few months. It comes just in time for this hot season enticing local residents with the best deal packages in town featuring rooms with kids' wellness programs and what's more summery than BBQ dinners! If Macau residents want to stay cool this summer with some island fun, Grand Coloane Resort is the perfect destination. Friday Island seafood BBQ and Saturday night pork spit roast with free flow of beer and sangria are the special highlights amongst all.
As part of the spectacular summer offers to share the joy of the sunny season, the resort also rolls out the unique spa by the sea experience. You'll be able to enjoy a fantastically relaxing moment with the waves crashing into the beach as a backdrop. For those looking for lavish cocktails and spa deals, contact them to know more. The Dip & Dunk Full Day Pass allows full access to their swimming pool and most of what you pay can be spent on food and beverages! To even more heighten the excitement this season brings, they're having summer mojitos and ice cream at the Poolside Bar at great prices, so kids and adults can enjoy something sweet while swimming. For this family added value season, the hotel launches ultimate staycation offers to combine rooms with a kids workshop, Friday Island Seafood BBQ, and Saturday Night Pork Spit Roast with free flow of beer and sangria. Experience the personalized summer packages beyond the hotel stay this season!
When: Till August 31, 2020
Where: Grand Coloane Resort, 1918 Estrada de Hac Sá, Coloane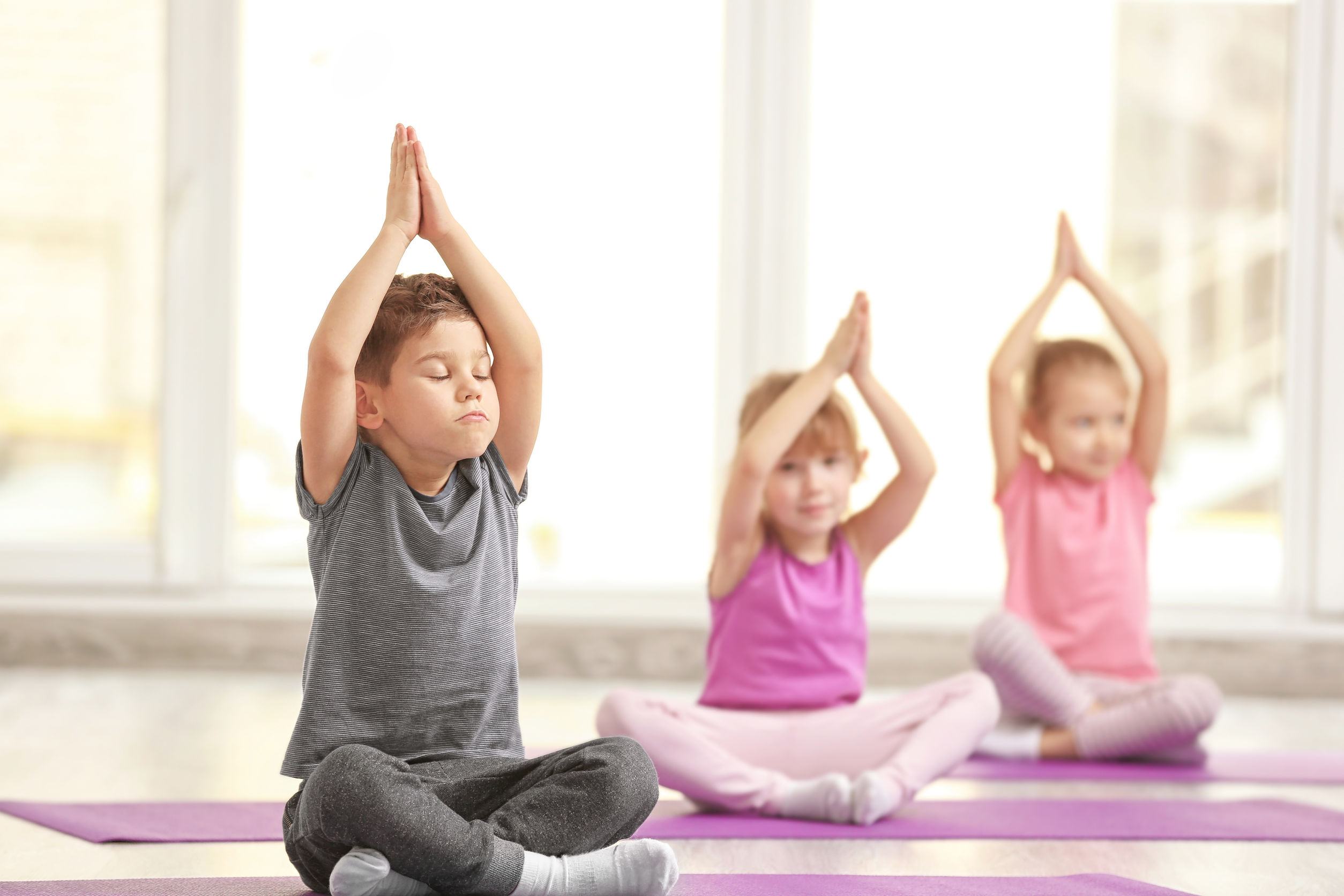 Grand Lapa, Macau is best known for its lavish swimming pool, lazy afternoons, and weekends sunbathing and eating delicious food. Amazing news, they just launched their "Hello Summer' campaign. Grand Lapa welcomes the summer with ultimate staycation offers for Macau residents and incredible surprises for all to enjoy!
It's just in time for this hot season, enticing local residents with the best deal packages in town, rooms, wellness programs for the kids, and wonderfully summery BBQ dinners!
When: Till August 31, 2020
Where: Grand Lapa, Macau, 956-1110 Avenida da Amizade, Macau
Tags