There's something exciting for everyone this February! The Elēkron show, Guest Chef Series at Wynn Macau, the 7th Vegetarian Festival and Bar Stories Chapter 34 are just some of the awesome events Macau has in store for you! Keep reading and find out where to go this month.
Following the phenomenal success of City of Dreams' The House of Dancing Water, Studio City—another flagship resort owned and operated by Melco Resorts & Entertainment—is raising the bar in live entertainment with the world's first action-packed, all-electric, indoor theatrical stunt show, Elēkron. Produced in collaboration with globally renowned entertainment architects Stufish whose award-winning international portfolio includes concert designs for Elton John, Madonna, Jay-Z, Beyoncé and Lady Gaga to name a few, as well as the 2008 Beijing Olympics opening and closing ceremonies, and the spectacular 'Spirit of the Union' UAE National Day 40th Anniversary celebrations. Elēkron is set to 'rock and electric-shock' Macau this January with its world-class production and performers.
Bold, jaw-dropping, heart-stopping stunts will light up the arena in a 75-minute show of non-stop, death-defying action that will keep spectators on the edge of their seats. Elēkron features more than 70 powerful electric vehicles including sports cars, customized buggies, quads, trials bikes, FMX bikes and even a biplane. All are engaged in a succession of daredevil feats that take place at super close range to the audience.
When: January 23–March 31, 2019
Where: Studio City Event Center, Level 1, Studio City, Estrada do Istmo, Cotai
How much: MOP $980, $780, $580, $380 or $280 per adult and MOP $980, $624, $464, $304 or $224 per child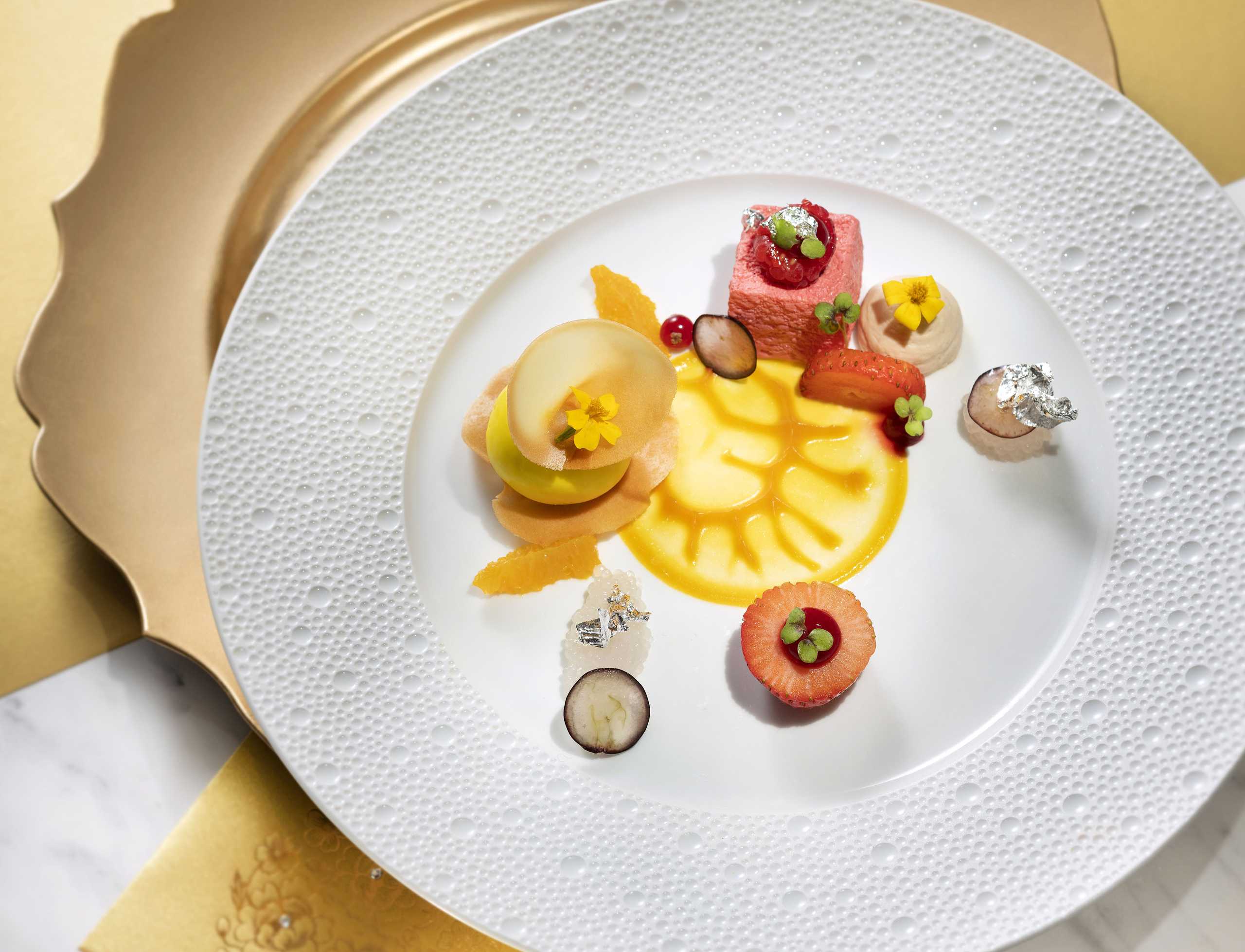 The Ritz-Carlton Café is putting a quintessentially French twist on Lunar New Year dining. Its carefully crafted four-course Chinese New Year Set Dinner Menu is sure to wow guests with a taste for continental fare. Amongst its decadent selections are slow cooked pork chop, pan seared scallops, barley pilaf with sundried fruits, and apple purée and honey mustard sauce. Other offerings include grilled M6 Wagyu beef striploin, spinach mash, sautéed asparagus and pan-seared prawn with koji butter sauce. To top off a great evening of indulgence, white chocolate, mango, tapioca pearl mango sorbet and coulis.
There is also a festive Chinese New Year Brunch, with specialties inspired by seasonal French ingredients. Enjoy their brunch with fresh seafood, live stations featuring steak, thyme roasted lamb and much more.
When: Festive French Menu — February 4—11, 2019
5:30pm–10:30pm, February 4—9 and 11, 2019
6:00pm–10:30pm, February 10, 2019
Chinese New Year Brunch — 11:30pm—2:30pm, February 3 and 10, 2019
Where: The Ritz-Carlton Café, The Ritz-Carlton Macau, Galaxy Macau, Estrada da Baía de Nossa Senhora da Esperança, Cotai
How much: Festive French Menu — MOP $688 per person (four courses, including one welcome drink)
Chinese New Year Brunch — MOP $598 per adult and $188 per child (aged 6–11), includes free flow of juices, coffee, tea, and selected soft drinks
For more information and bookings, call +853 8886 6712 or email [email protected]
Check The Ritz-Carlton Café website for more details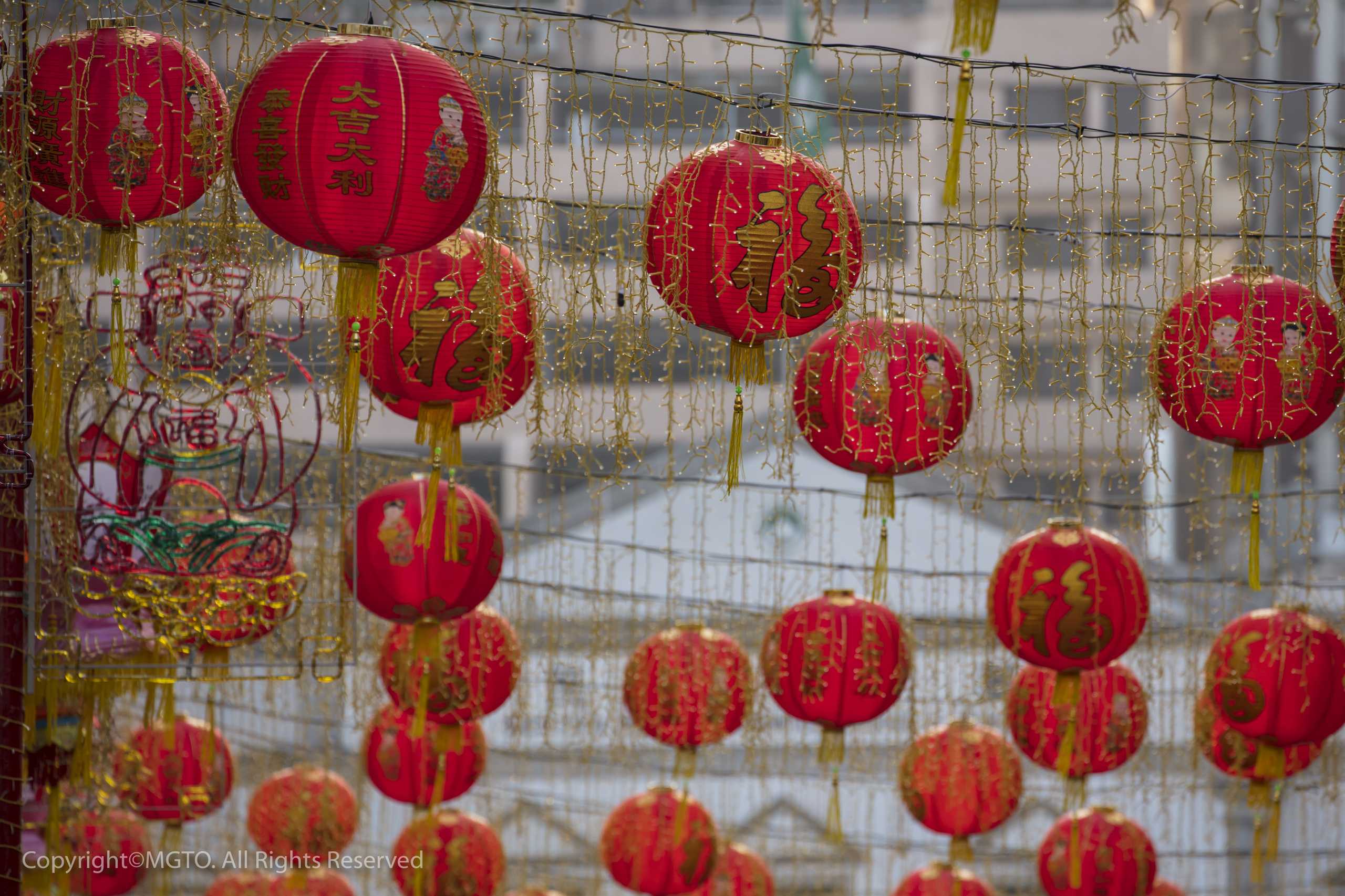 (See featured image above)
The Lunar New Year is the most important and colourful festival in the Chinese calendar. In February, there are a huge number of events organised by the Macao Government Tourism Office to mark the occasion. Aside from street parades featuring a giant dragon and lion dances, there is also a parade to celebrate the Year of the Pig. After that, there are lots of opportunities for the public to take photographs of the floats from the parade. They go on exhibition first at the Macao Science Center and later at Tap Seac Square.
When: February 5—10, 2019
Where: All across the city
How much: Free entrance

No. 1 in Asia's 50 Best Bars and No. 3 in World's 50 Best Bars, award-winning Manhattan Bar will be marking their presence at Vida Rica Bar this February 2019 from 8:00pm onwards. Sample the unique solera-aged Negroni, housemade traditional rock and rye a classic Manhattan cocktail by blending rare and house-finished spirits, artisanal vermouths and much more exclusive and inventive favourites. Manhattan in-house mixologist, Frank Gee and Timothy Rosete will be on-site to share their experiences and introduce new flavors to cocktail aficionados for two nights only at Vida Rica Bar, Mandarin Oriental, Macau.
When: Monday and Tuesday, 8:00pm till late, February 11 and 12, 2019
Where: Vida Rica Bar, Mandarin Oriental, Macau, 945 Avenida Dr. Sun Yat Sen, NAPE, Macau
How much: Each cocktail has its own price
For reservations, contact Vida Rica Bar by calling +853 8805 8928 or emailing [email protected]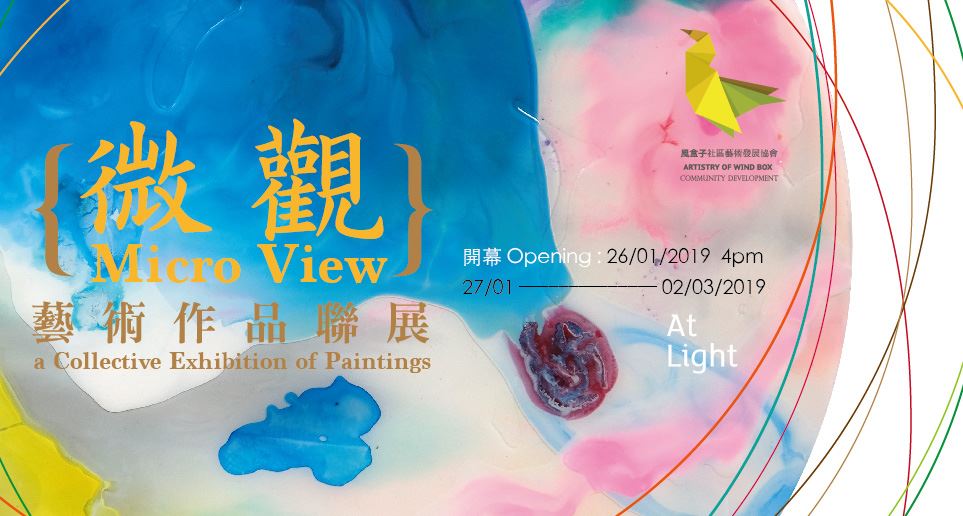 Artistry of Wind Box Community Development Association has invited various local artists and institutions to create microscopical paintings and three-dimensional works for "Micro View – a Collective Exhibition of Paintings". The showcase features, for instance, pieces coming from several non-governmental organizations working on prevention of drug abuse, such as ARTM–Association of Rehabilitation of Drug Abusers of Macau, Christian New Life Fellowship's Smart Youth and We Point programmes, and Macau Teen Challenge.
When: January 27—March 2, 2019
Opened from Thursday—Tuesday, 12:00pm—7:00pm
Where: At Light, 1 Pátio do Padre Narciso R/C, Macau
How much: Free admission
For more information, check the event's Facebook page, call +853 6595 7203 or email [email protected]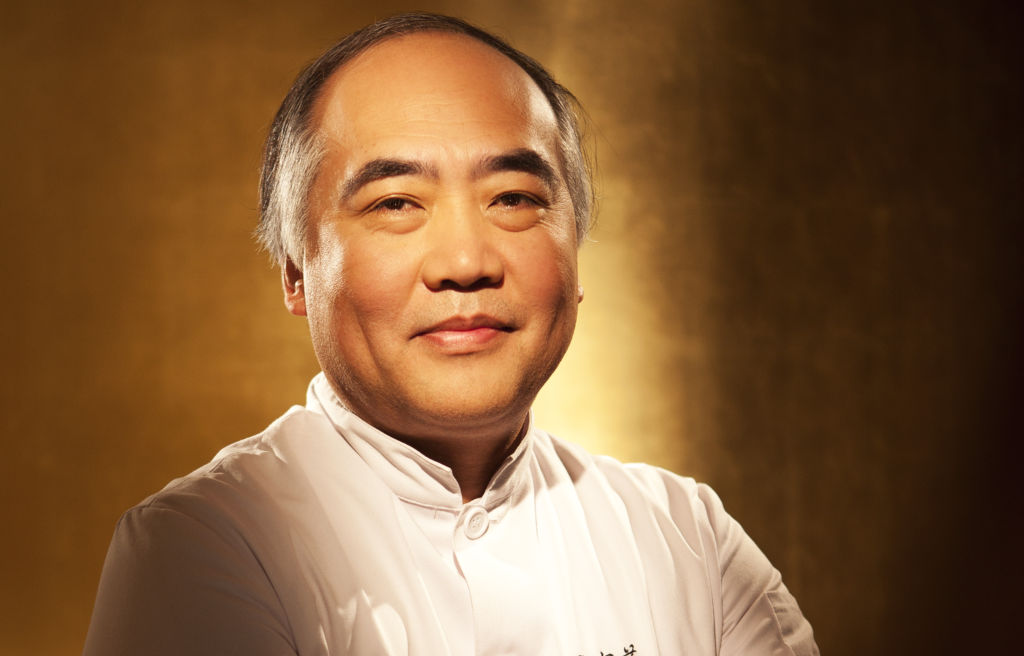 GUEST CHEF SERIES: IVAN LI AT GOLDEN FLOWER, WYNN MACAU
Chef Ivan Li, of Family Li Imperial Cuisine, received the Lifetime Achievement Award from the 2014 Asia's 50 Best Restaurants Awards and is one of the most sought-after Chinese chefs in the country. He is the second generation at the Family Li Imperial Cuisine restaurant and will fittingly work with Chinese Executive Chef Liu Guo Zhu. Chef Liu oversees Golden Flower which preserves the rich traditions of Tan cuisine. Together, they will present the essence of Qing Dynasty court cuisine. Chef Li strictly follows his ancestral training, while blending contemporary culinary ideas to carry on the traditions of Li Imperial cuisine.
When: Tuesday and Wednesday, February 18 and 19, 2019
Where: Golden Flower, Wynn Macau, Rua Cidade de Sintra, NAPE, Macau
For more information, visit Wynn Macau website or call +853 2888 9966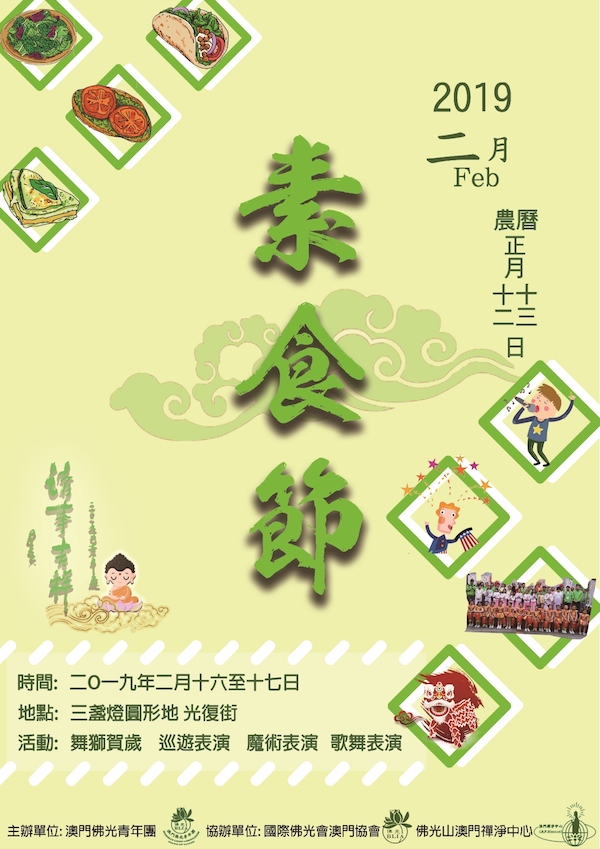 The 7th Vegetarian Festival—coinciding with the city's Lantern Festival—is at Rotunda de Carlos da Maia and Rua da Restauração. The two-day event is presented by Buddha's Light Association Youth of Macau. It will have stalls with vegetarian food, lion dances, parades, magic shows and dance performances. The festival aims to promote the concept of vegetarianism and Buddhism, inspired by the theory of Humanistic Buddhism advocated by Venerable Master Hsing Yun.
When: 2:00pm—9:00pm, February 16, 2019
12:00pm—8:00pm, February 17, 2019
Where: Rotunda de Carlos da Maia and Rua da Restauração, Three Lamps District, Macau
How much: Free admission
For more details, check their website or call +853 2852 7693
Share
Tags