Hush!! Full Music Festival is coming at the end of this month! Here is a list of Instagram accounts of some of the bands you should take a look at and follow. Some of the bands are even from Macau. Check out this list, give the bands a follow,  and show your support!
When: Sunday – Monday, April 30 – May 1
The concert will run from 1:00pm to 9:00pm on April 30 and from 1:00pm to 8:00pm on May 1.
Where: Hác Sá Beach, Coloane
How much: Free admission
For more information, contact +853 2836 6866 or visit www.icm.gov.mo/hush and Facebook page www.facebook.com/hushfullmusic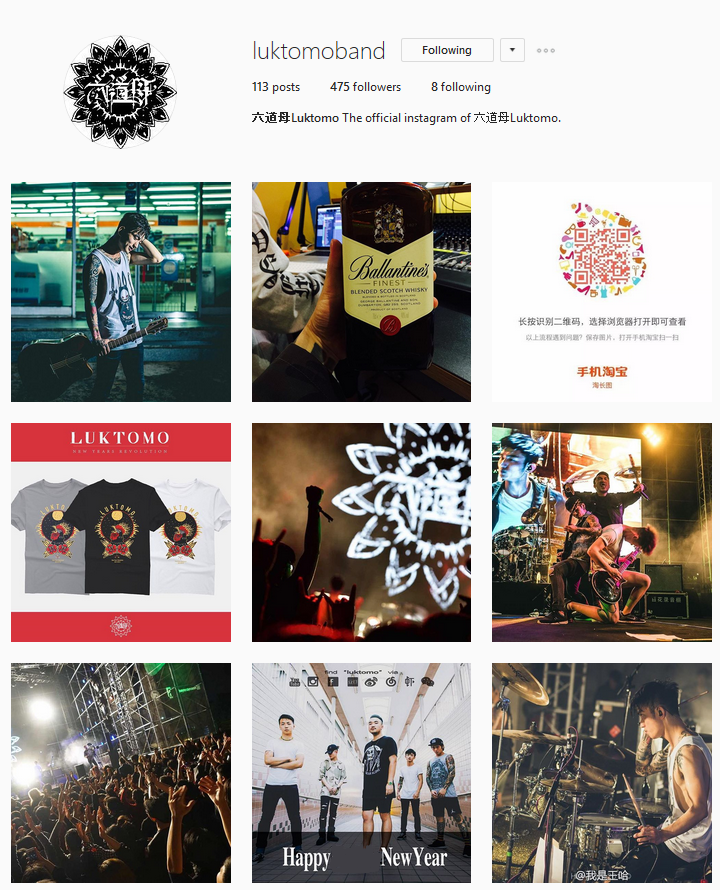 Luktomo—Guangzhou
Luktomo officially launched in 2009 with their members being from Macau and Guangzhou. In 2015, the band debuted their album Esperance and from then on participated in many music festivals, creating a deep base. Their Instagram page shows the bands chill vibe, with pictures of their shows and merchandise. Give them some support by giving them a follow!
Follow Luktomo:
Facebook: www.facebook.com/luktomoband
Instagram: @luktomoband
See Luktomo at Hush!! Full Music on May 1!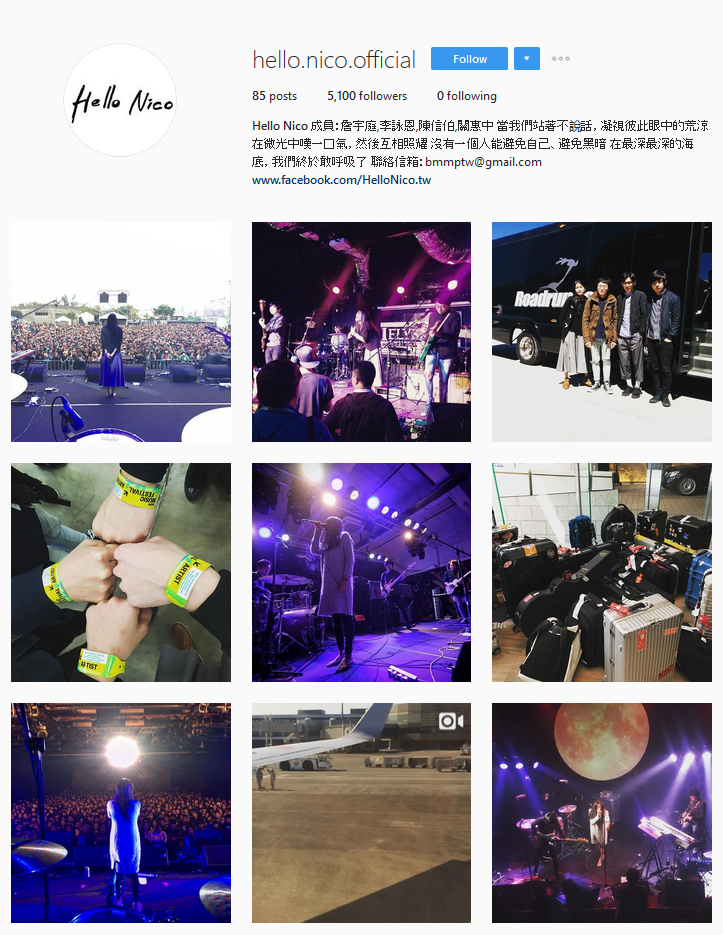 Hello Nico—Taiwan
Hello Nico formed in 2013, their music style weaving pop, electronic music, and rock. They explore emotions, observing the the inevitable contradictions and struggles in city life, and blend soft vocals with guitar distortion and the synth pad. Their Instagram page showcases their adventures from show to show. Show some support and follow their pages!
Follow Hello Nico:
Facebook: www.facebook.com/HelloNico.tw
Instagram: @hello.nico.official
See Hello Nico at Hush!! Full Music on May 1!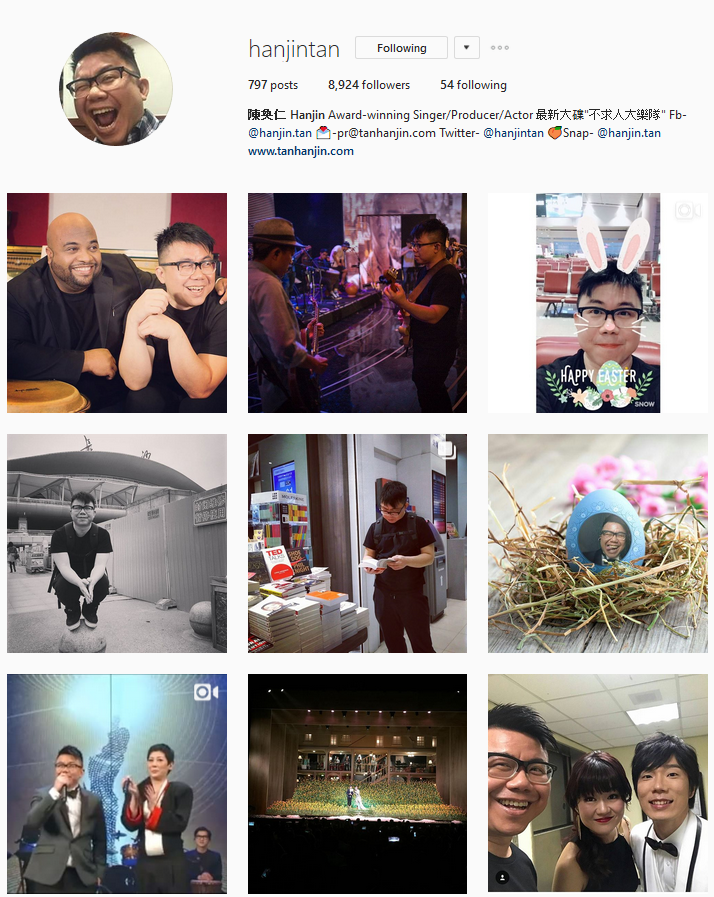 Hanjin Tan—Singapore
Hanjin Tan is an active singer, composer, producer in Hong Kong. As a producer, he has over 500 songs under his belt and countless hits with the biggest stars. His Instagram page shows his adventures in the music industry along with some personal posts to entertain his followers! Show some support and send him more followers!
Follow Hanjin Tan:
Facebook: www.facebook.com/hanjin.tan
Instagram: @hanjintan
See Hanjin Tan at Hush!! Full Music on May 1!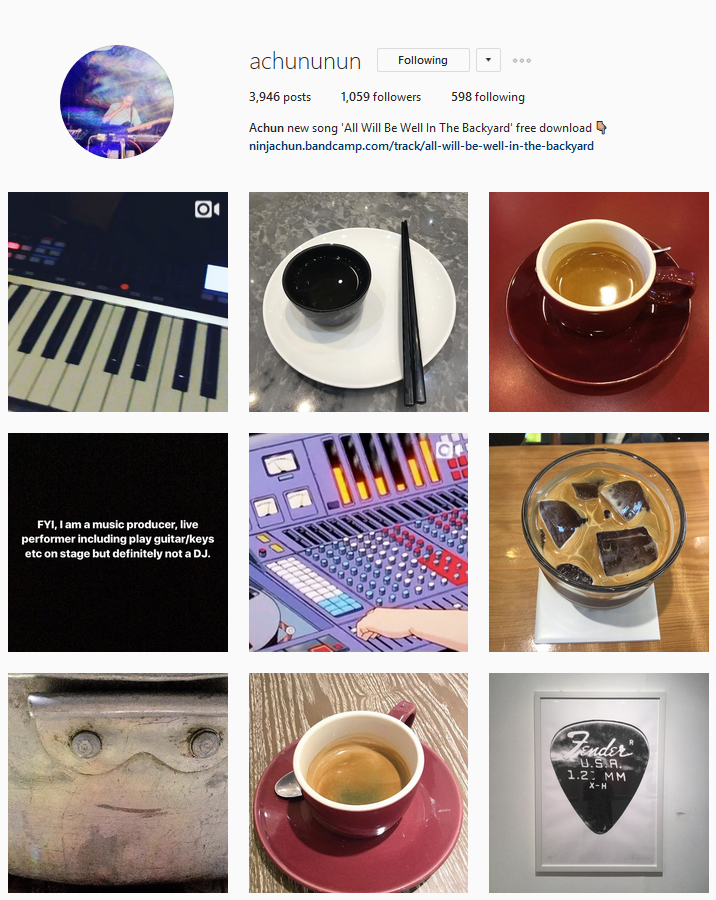 Achun—Macau
Achun is a producer, live performer, and DJ: the consummate bass ninja. Hailing from Macau, he has released numerous EPs and albums including this year's Hallucination. Achun's Instagram page shows his love for beverages and his interest in making music! If you have the same interests be sure to give him a follow!
Follow Achun:
Instagram: @achununun
See Achun at Hush!! Full Music on May 1!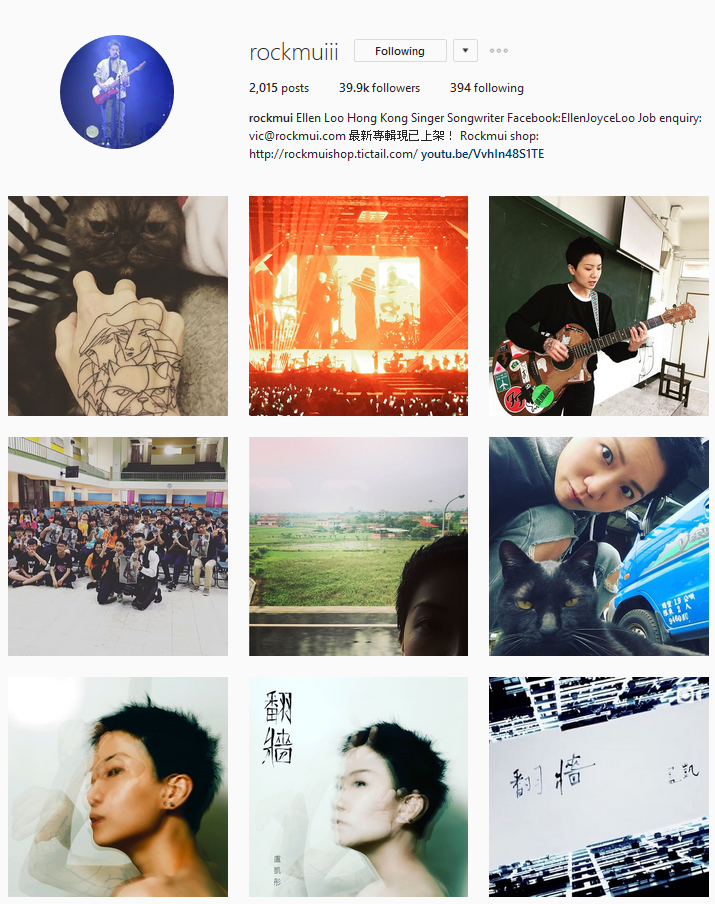 Ellen Loo—Hong Kong
Ellen Loo is a member of the Hong Kong top girl band at17, and named "Guitarist of the new generation". She started her career as a solo singer in 2010. Her Instagram page shows a sneak peek into her personal and daily life along with some music-related content. Give her a follow and show your support for this amazing artist!
Follow Ellen Loo
Facebook: www.facebook.com/EllenJoyceLoo
Instagram: @rockmuiii
See Ellen Loo at Hush!! Full Music on April 30!
Tags