There are many ways to 'think pink' during the month of October, either through various activities or simply by wearing pink and supporting establishments whose proceeds go toward Breast Cancer Awareness foundations. This special month is all about increasing awareness and educating everyone about breast cancer. In Macau there could be no better brand to advocate this than Conrad Macao. Macau's leading hotel is pulling out all the stops for breast cancer awareness month. With a host of incredible offers across the hotel's various outlets, it should be on top of your must-do list this October.
This is the seventh year Conrad Macao, now as an official HKCF Ruby Sponsor, has pledged to donate a portion of its Pink Inspired proceeds to benefit Pink Revolution, an annual campaign that raises public awareness and funds for its free breast cancer care services. The hotel will transform into a gorgeous pink palace for the whole month and there will be festivities based around the theme, 'Think Pink'. There will be dining promotions, cooking classes, spa treatments and much more – guests can easily become part of the big campaign through small deeds. Also, don't miss the series of limited time pink experiences and collectibles, available from October 1 to 31.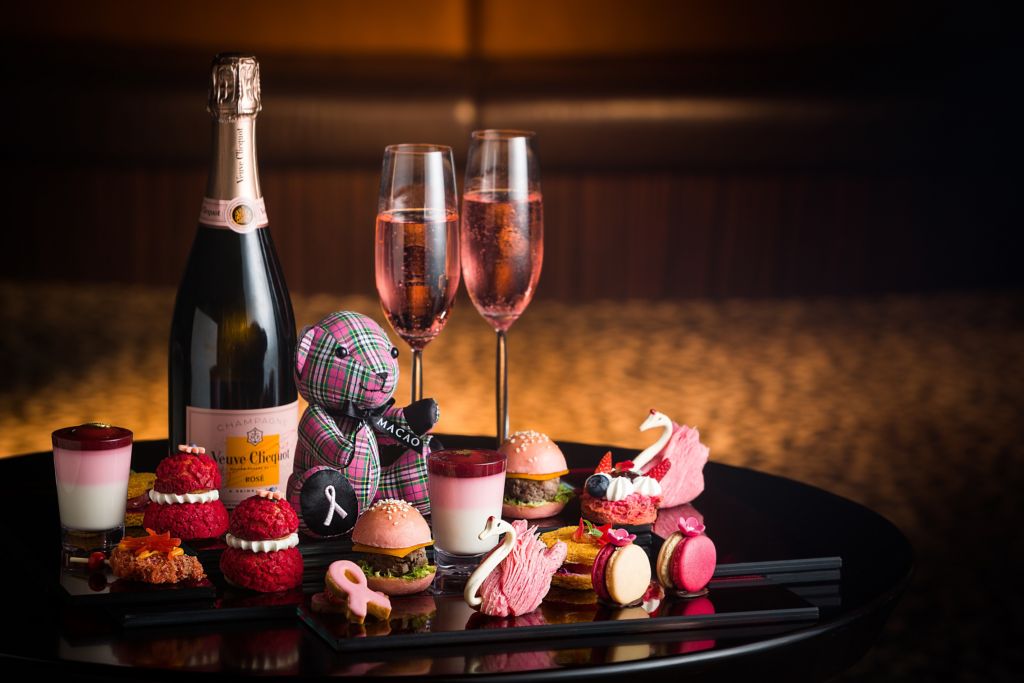 Pink Inspired Afternoon Tea at The Lounge
Take your afternoon tea ritual to a new level at Conrad Macao's The Lounge. Enjoy a healthy menu highlighting the aim of the Think Pink awareness campaign. Share a tea or tipple with your family and friends. You can opt for the deluxe set at MOP $268 or the premium set at MOP $398. Both sets include an MOP $30 donation to the charity ensuring you're dining for a cause.
Buffet Dessert in Pink at Grand Orbit
Take your mom, daughter, sisters, and girlfriends to the stunning pink-themed dessert buffet at Grand Orbit. The stunning set-up will blow your mind away. Book a lunch or dinner and make sure you post it to your Instagram because it will be worth every snap. Grand Orbit will also donate MOP $5 to the fund if guests wear pink on Friday dinner buffets. A discretionary MOP $10 charitable donation will be added to guest bills every Friday and Saturday for lunch and dinner. The lunch is MOP $248 for adults and MOP $124 for children (5-12) while dinner is MOP $408 for adults and MOP $204 for children (except during Golden Week dates).
Pink Menu at Dynasty 8
Indulge in an exclusive Pink inspired menu at the award-winning restaurant, Dynasty 8. The creative kitchen team have come up with a super special menu to surprise the taste buds of all discerning diners. Bookings are recommended and can be made by phoning +853 8113 8920 or emailing them.
Pink Himalayan Stone Massage at Bodhi Spa
Enjoy a therapeutic massage with a pink Himalayan salt crystal stone massage to replenish depleted minerals to the body cells and neutralize the PH balance. The price is MOP $850 and it includes an MOP $300 charity donation. Relax with a full 60 minute body massage. You can also opt for the 30 minute back-focused massage for MOP $600, including an MOP $150 donation. Pampering yourself and helping others at the same time has got to be one of the best ways to feel good about yourself. This offer will put you on an instant positive mood.
Pink Cooking Class at Dynasty 8
Make it a memorable activity with your family and friends. Sign up for a unique cooking class experience and learn how to make a pink dim sum. The price is MOP $188 per person inclusive of a MOP $100 donation to the campaign. There is a maximum of 10 guests for this activity. This is only available on October 13 and 27, so book early.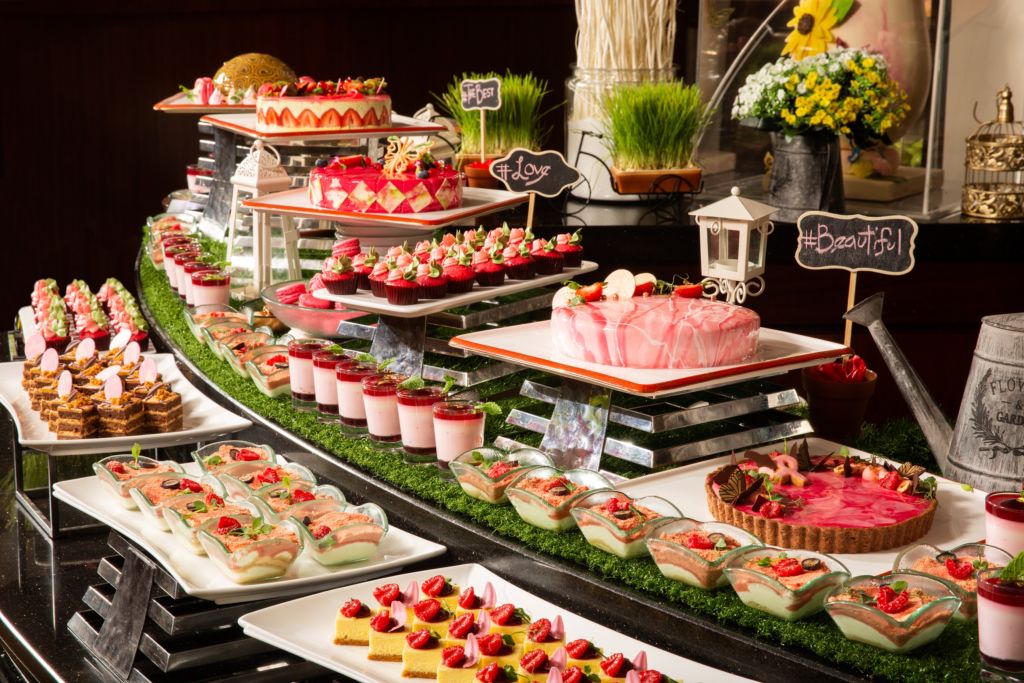 Pink Inspired Charity Lunch 
For a truly meaningful participation in breast cancer awareness this special month, join a fun-filled luncheon with a panel discussion featuring some of Asia's most inspiring women. The Pink Inspired Charity Lunch will one of the best events in the city during the month. There will be non-stop entertainment and live DJ performances throughout the lunch. Don't forget to wear any shade of pink in keeping with the strict and a purposeful dress code. The ticket price is MOP $480 for a three-course lunch and wines, including an MOP $100 donation to the campaign. The event will be held on October 11 from 12:00pm to 2:30pm.
---
When: October 1—October 31, 2018
Where: The Lounge, Grand Orbit, Dynasty 8, and Bodhi Spa at Conrad Macao, Estrada Do Istmo, S/N, Cotai, +853 2882 9000
For more information visit www.facebook.com/conradmacao, www.sandscotaicentral.com, or for details about the Hong Kong Cancer Fund and Pink Revolution, please visit www.cancer-fund.org/pink
All above rates are subject to 10% service charge. The prices are also subject to 5% government tax. Please note that certain terms and conditions apply.
Tags