Sands Resorts Cotai Strip Macau and Sands Macau have launched their biggest gastronomic promotion yet. Don't say I didn't warn you about all the weight you'll gain afterward, although it's really worth it! In collaboration with WeChat, Sands guests can enjoy 4 buffets out of the 7 restaurant options in their hotel properties in a matter of 24 hours; including Golden Peacock, Shrekfast, Feast, Xin, Grand Orbit, Bambu and 888 Buffet. All you have to do is install WeChat on your phone, follow the Sands Resorts Macao, and simply activate your Buffet Pass once you've checked-in your first choice of restaurants. Adults are priced at MOP $588 per pax and children are priced at MOP $298, which means you save up to 40% for really delicious and high-quality food. This is perfect for all the tourists and residents alike that would be interested in trying out restaurants located in Venetian, Sands Cotai Central, and Sands. The most fabulous part is that anyone can enjoy this promotion  until December 31st of 2016. Below are the 4 chosen restaurants for this review: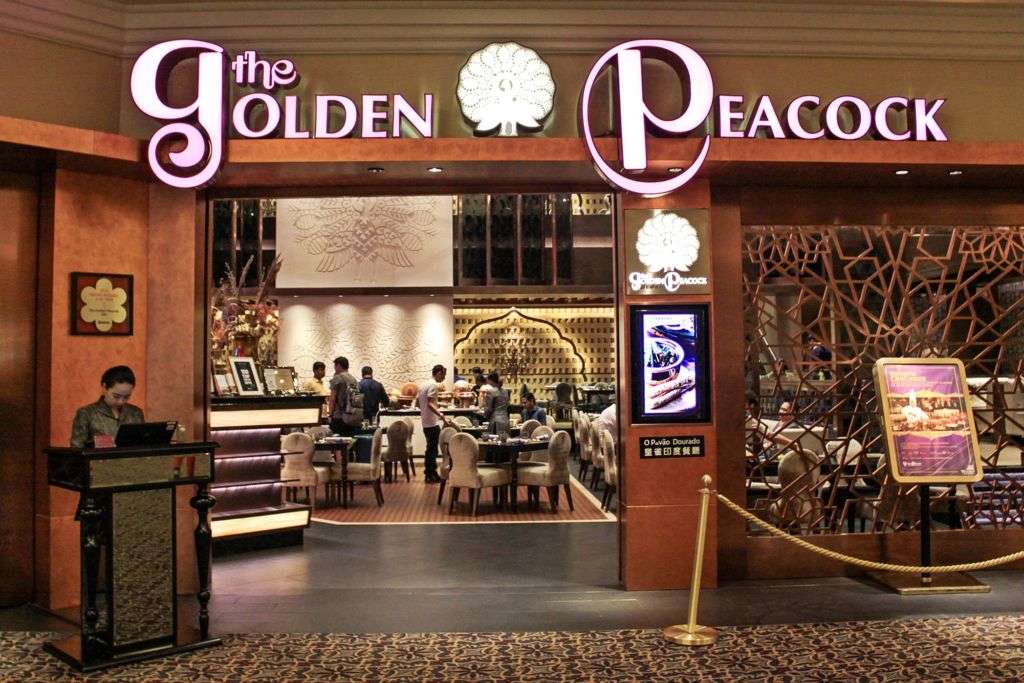 The Golden Peacock "One of Macau's 11 Michelin Starred Restaurants"
The first restaurant we tried for this 24hour promotion was an Indian buffet at the Golden Peacock. Indian food has never been served this good not in Macau at least. Everything was flavorful and aromatic, seasoned with Indian spices and herbs. What's probably the best thing about our experience  is that they had a vegetarian selection and an array of many homemade salads and sauces. No wonder they got so many awards, including the coveted one Michelin star. If you're interested in trying different flavors and spices, don't hesitate to try the Golden Peacock!
The Golden Peacock Casino Level 1, Shop 1037, The Venetian Macao, Lunch: 11:00am – 3:00pm / Dinner: 6:00pm – 11:00pm, +853 8118 9696, website their website for further information.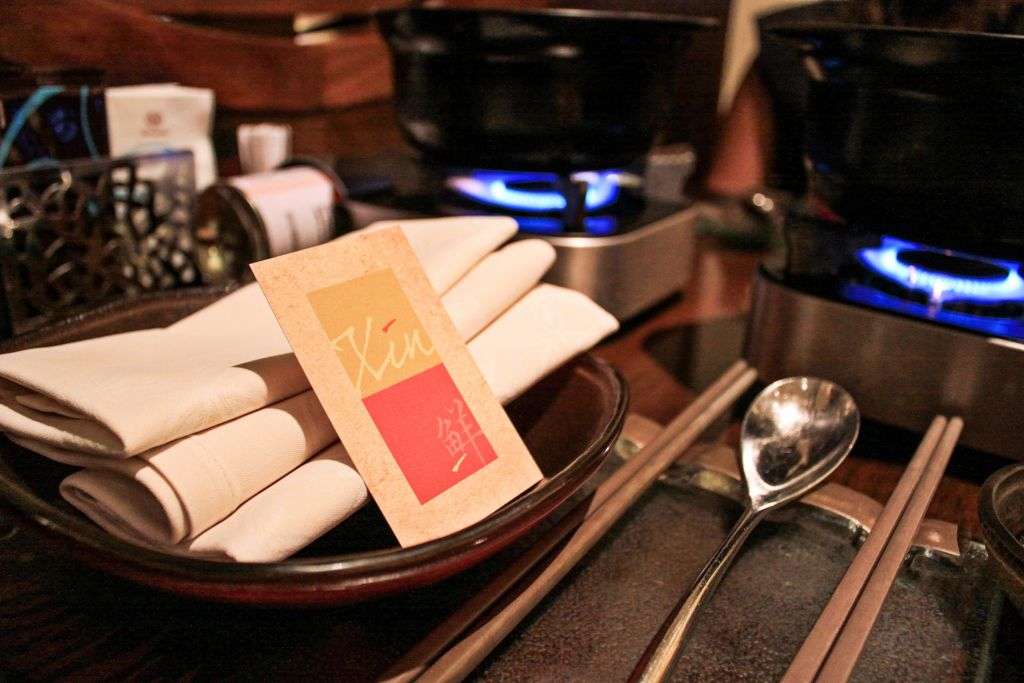 Xin "A Fresh Take on a Seafood Market"
There are a lot of hot pot places in Macau's local areas, but nothing compares to the freshness and variety of Xin. Upon arrival, you can choose your own soup base and for this review, we ordered their "Special Broth" and "Laksa" to get a chance of trying more flavors. You could then choose whatever you like to cook in your own hot pot, from vegetables to meat slices and the all-time favorite selection of fish, seafood, and meatballs. In addition, you can get different styles of fried rice, noodles, congee, and desserts. Trust me, you'd be leaving with a heavy tummy after your visit.
Xin Level 1, Sands Cotai Central, Opening Hours Monday – Sunday: 11:30am – 3:00pm and  6:00pm – 11:00pm, +853 8113 1200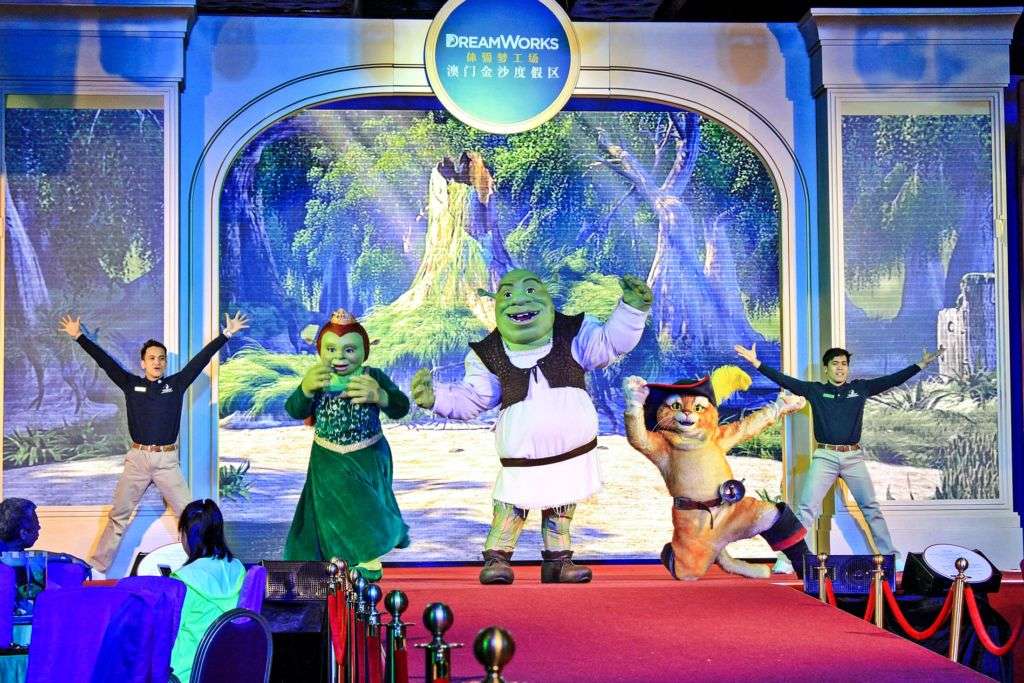 Shrekfast "Meet your favorite characters in real life"
Start your day right with the best breakfast buffet in Macau! Shrekfast is not all about their décor, the food they serve will totally get you energized throughout the whole day; not to mention the many, many choices provided! In a mood for cereal? Eggs and bacon? How about congee and dumplings? Shrekfast has it all! Any breakfast cravings you might have, you can find it from all their themed offerings! However, the main attraction of the buffet is the chance to get to meet some of your favorite Dreamworks characters such as Shrek & Fiona, Po & Tigress, King Julien & Alex, and of course, Toothless! Your whole morning will be complete with music, picture taking, dancing, and great food.
Shrekfast URUMQI Ballroom, Level 4, Sands Cotai Central, Buffet Breakfast only, opening hours Saturday – Monday: 10:00am – 11:30am and Tuesday – Friday: 9:00am – 10:30am, +853 8113 7915. Visit their website for more information.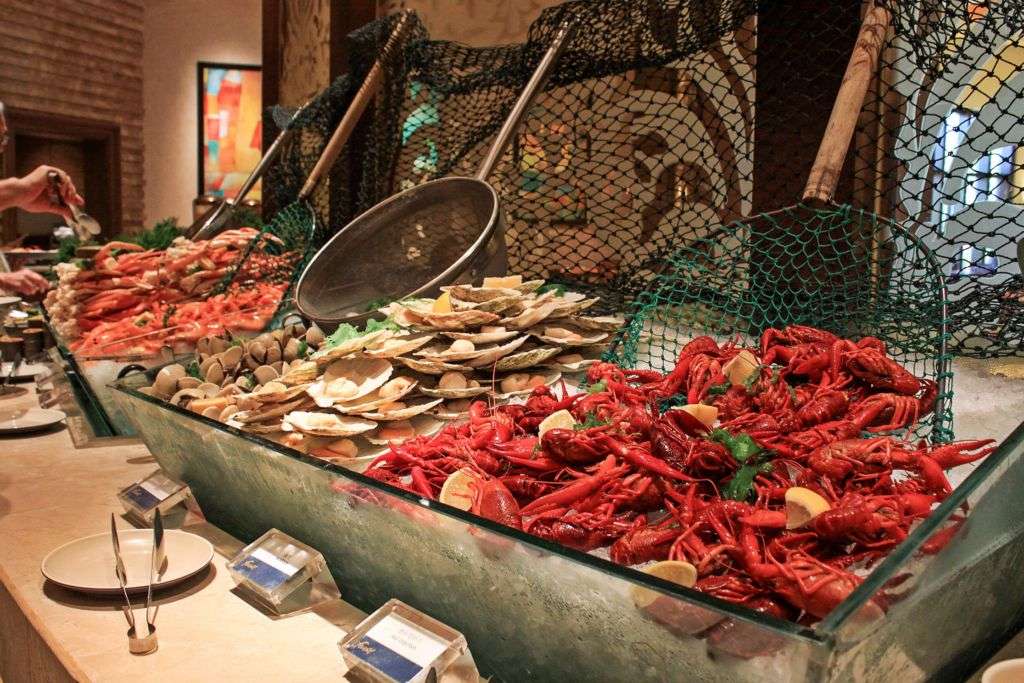 Feast: "All your favorites from all over the world"
In the mood for some seafood? Then Feast is the place for you! Their freshly served Alaskan king crab legs, shrimp, and crawfish are what makes the guests keep coming back for more! Aside from seafood, you can enjoy other different dishes and specialties from other countries, like their Mediterranean and Japanese selections. Oh! And have I mentioned their dessert bar? It's really big with cupcakes, cakes, ice cream and a very tall chocolate fountain. Perfect ending to a day filled with buffets!
Feast Level 1, Sands Cotai Central, open daily, +853 8113 1200
For more details about the 24hour Buffet Pass Promotion, visit www.venetianmacao.com.
Don't forget to use #BuffetPass when enjoying the experience! Happy eating!
Tags
Related Posts