Go back in time with this year's Macao Light Festival aptly themed "Macao Light Festival 2018 – Time Travel in Macao". The annual event runs from December 2 to 31 and is a great event to kick-start the start of the festive season. It's a great event to involve the whole family. Gather your friends for an Instagrammable and entertaining evening. The winter weather is perfect for this amazing activity.
There's so much to look forward to this year, as Macao Light Festival 2018 features its first cultural and creative night market at Anim'Arte Nam Van. An outdoor local concert will also be staged on Fridays, Saturdays, and Sundays, highlighting and showing Macao's cultural and creative industries to visitors from around the world.
Back in Time
The festival will revolve around the theme of time and will blend together local elements of gastronomy, humanity, architecture, culture, creativity and other areas. The event will not only showcase the city's diverse cultures but also provide nostalgia and great memories for Macau people, leading spectators on a glittery journey across time and space in Macau.
For the first time, a special "Food Truck x Light" will offer illuminated drinks and souvenirs for the public. There will be different designated activities people can partake in to win illuminated drinks and souvenirs at food trucks parked at three locations. The Gastronomy Night Market will unfold with local signature delights at the square in front of Pak Tai Temple. Information stations will also be set up along the three routes to provide information about the Light Festival and offer souvenirs for redemption.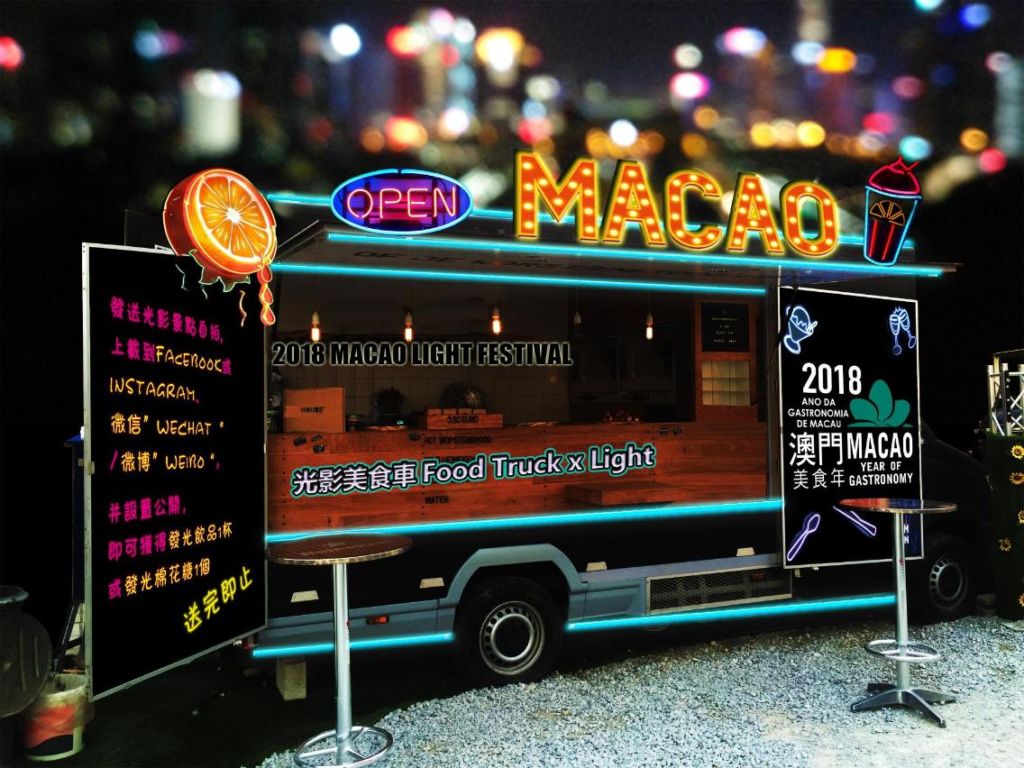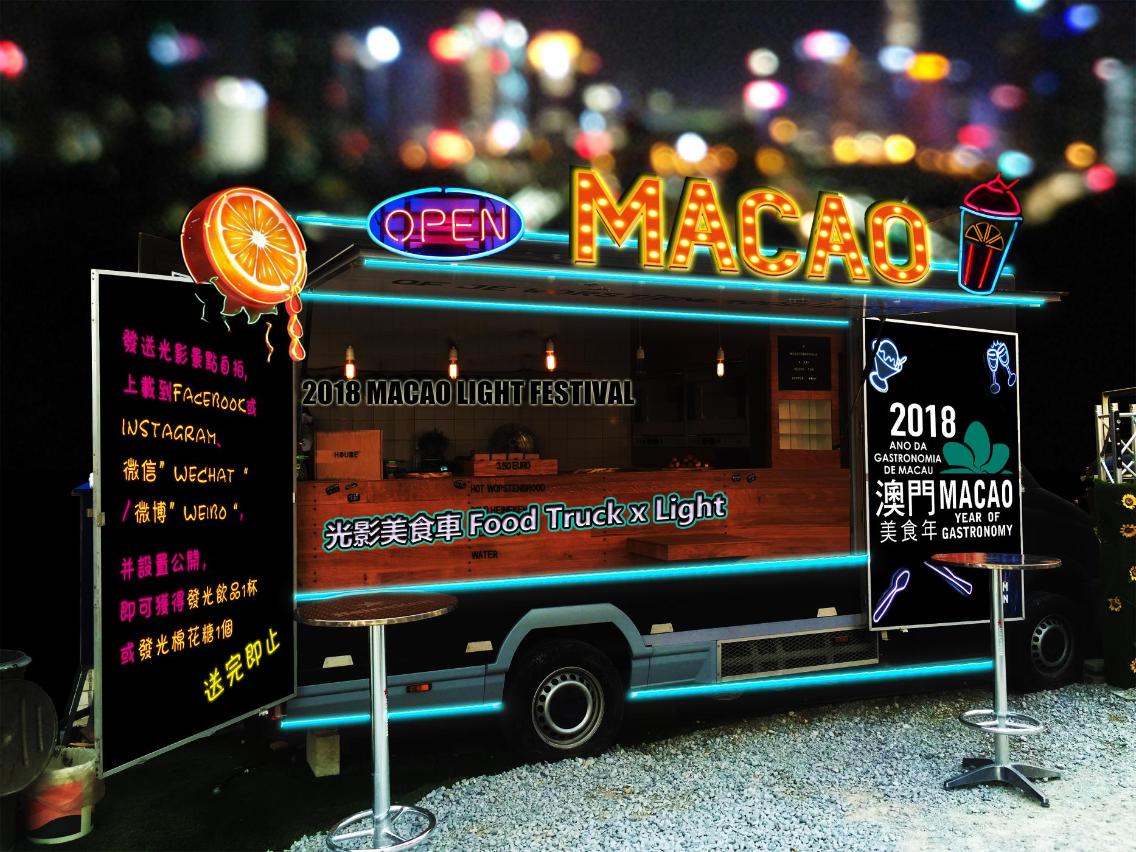 Lighting the Way
The Macao Light Festival has an extensive map of routes this year. The three distinctive themed routes will cover eleven locations across five districts, connecting a string of new locations and leading visitors to different local districts:
"Play Time"
This route passes through St. Dominic's Church and the Ruins of St. Paul's as well as new locations including Pátio de Chôn Sau, Rua das Estalagens, Rua dos Ervanários and Largo do Pagode do Bazar in the central district, in addition to the Camões Garden at St. Anthony's Parish and Calçada da Igreja de S. Lázaro at St. Lazarus' Parish
"Youth Time"
This route covers the Nam Van Lake Nautical Centre and Anim'Arte Nam Van at Praia Grande (Nam Van) and Sai Van district.
"Taste Time"
This route passes through the Taipa Houses at Our Lady of Carmel Parish and new locations including the Taipa Municipal Market, Pak Tai Temple and the square in front of Pak Tai Temple.
---
When: 7:00pm–10:00pm, December 2–31, 2018
Where: Ruins of St. Paul, Anim'Arte Nam Van, Taipa Houses and various locations around Macau
How much: Free admission
For more details, visit en.macaotourism.gov.mo
Share
Tags