We love bringing you the best of what the city offers every weekend. Eating out, watching films, bonding with the whole family, shopping–spend the day the way you want to because you deserve it!
(Featured image above)
Get a chance to learn how to cook classic Thai dishes with executive Thai chef Mr.Pairoj at the garden of Michelin-recommended restaurant, Naam. It's a great opportunity to master your cooking skills and to dine with a charming view of the beautifully landscaped swimming pool and lush tropical gardens while savoring magnificent tastes of authentic Thai cuisine.
When: Every Sunday, 3pm–6pm, July 9–August 27, 2017
Where: Grand Lapa, 956–1110 Avenida da Amizade, Macau
How much: MOP $600 per person per class
Inquiries: +853 2856 7888, www.grandlapa.com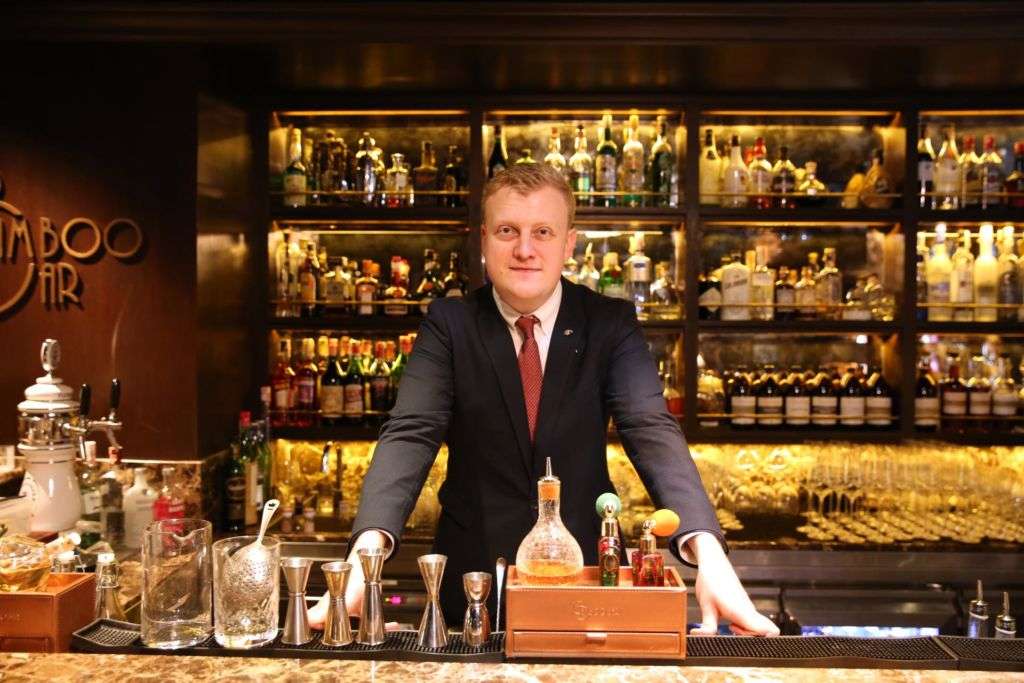 Straight from the signature bar of Mandarin Oriental Bangkok, bringing flair and flavor to the drinking scene in Macau are James Rhind and Wannagan Cherdchoo. Revitalizing the bar scene in Bangkok and leading Thailand's best bar, these two mixologists from the Bamboo bar are bound to set Vida Rica bar on fire. Beef & Liberty food bites will also be available during bar stories, offering mouth-watering dishes.
Bespoke drinks will take over Vida Rica Bar as these two top-notch mixologists create champion cocktails in an evening of excitement.
When: 8pm until midnight, August 17–19, 2017
Where: Vida Rica Bar Mandarin Oriental Macau, 945 Avenida Dr. Sun Yat Sen, NAPE, Macau
For more details, contact +853 8805 8928 or visit www.mandarinoriental.com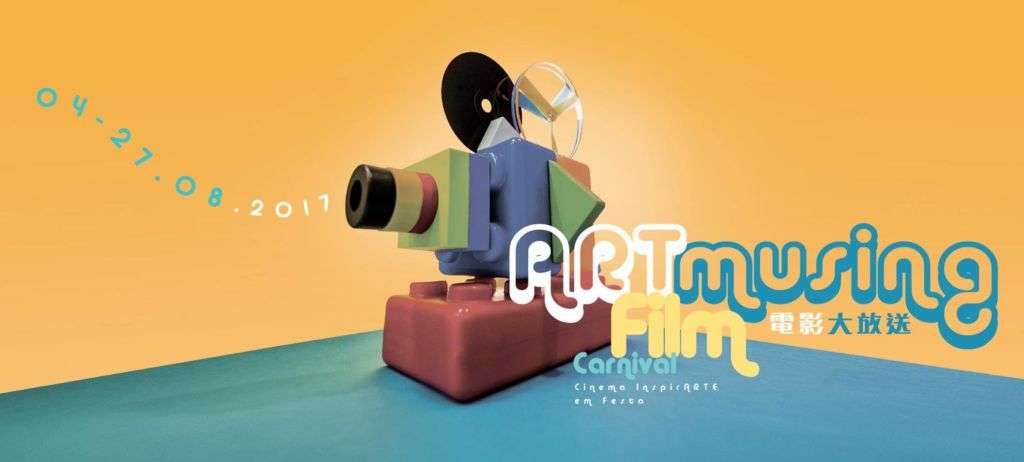 Chill out and get away from the summer heat with a string of new cinematic adventures. CCM presents the "ARTmusing Film Carnival", a series of eight international works specially curated for our younger audiences. From children with their parents to teens, there is a screening for everyone. You and your little ones will share a great time watching a range of motion pictures, from creative animations and meaningful documentaries to heartwarming feature stories, all set to bring life to the big screen!
Each film depicts a diversity of lives and social portraits, capturing different cultures through distinct cinematic styles. Sit back and let your imagination run wild. It's time for family action!
When: August 4–27, 2017
Where: Macao Cultural Centre Avenida Xian Xing Hai S/N, NAPE, Macau
How much: MOP $60
For more details, contact +853 2840 0555, www.ccm.gov.mo

Hong Kong's best burgers head to Mandarin Oriental Macau this month of August. Beef & Liberty is led by Michelin starred Chef Uwe who pays modern homage to the original beefsteak clubs. Get ready to taste the best hamburger you've tried in a long time—it will leave you truly impressed. Indulge in a delicious range of beef at the Chef Table pop up room that is the main highlight of this gastronomical affair.
The ultimate comfort food paired with two stylish cocktails at one of Asia's best bars—a memorable dining experience that will surely captivate your taste buds. The mouth-watering menu includes hamburgers, bacon & cheese burgers, and The Notorious P.I.G. paired with sweet potato fries.
When: 6:00pm–10:00pm, August 17, 18, 19, 2017
Where: Vida Rica Restaurant & Bar Mandarin Oriental Macau, 945 Avenida Dr. Sun Yat Sen, NAPE, Macau
For more details, contact +853 8805 8918, www.mandarinoriental.com, www.beef-liberty.com/hk, www.facebook.com/BeefandLibertyHK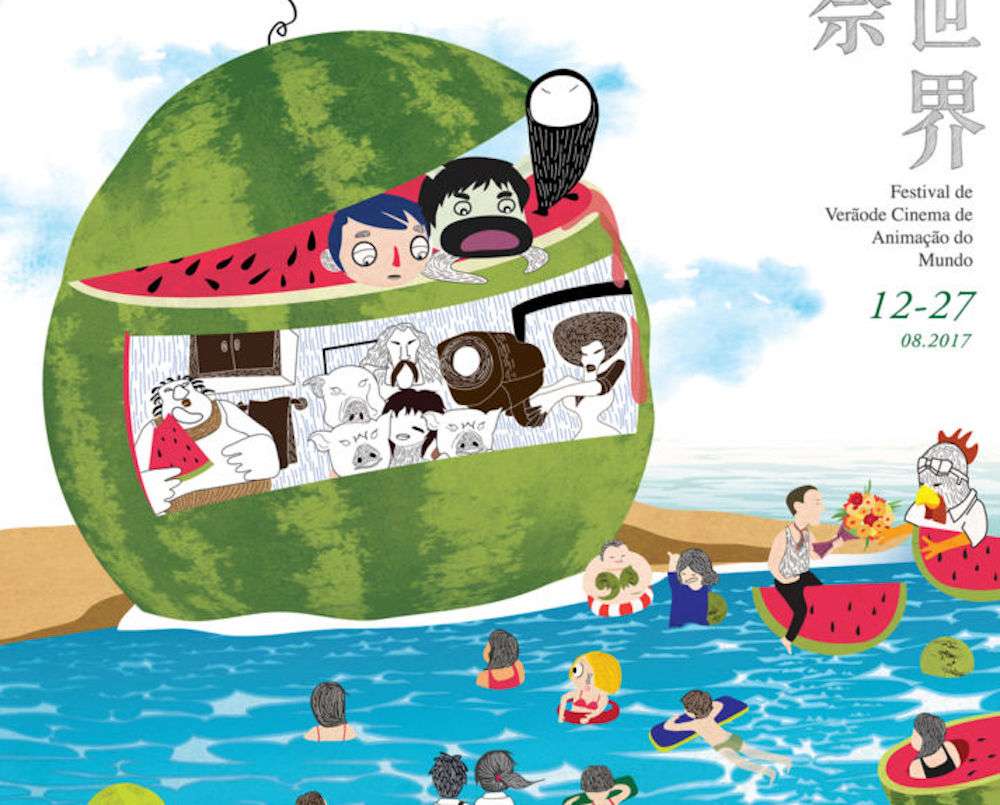 The long summer vacation is around the corner. "World Animation Festival in Summer", a collaboration between Cinematheque Passion and Hong Kong curator Mr. Jonathan Hung, comes to you in August featuring 13 wonderful animation films from Europe, USA, Japan and South Korea. Audiences of different ages will discover their own favorites in a summer filled with fun. Two filmmakers with quite different styles were selected as "Directors-in-Focus", they are Japanese Makoto Shinkai and South Korean Sang-ho Yeon, who will take us on journeys across the heavens, the Earth and even hell.
When: August 12–27, 2017
Where: Cinematheque-Passion 13 Travessa Da Paixao, Macau
How much: MOP $60 (full-time students and senior citizens aged 65 or above can enjoy 50% discount)
For more details, contact +853 2852 2585 or visit www.cinematheque-passion.mo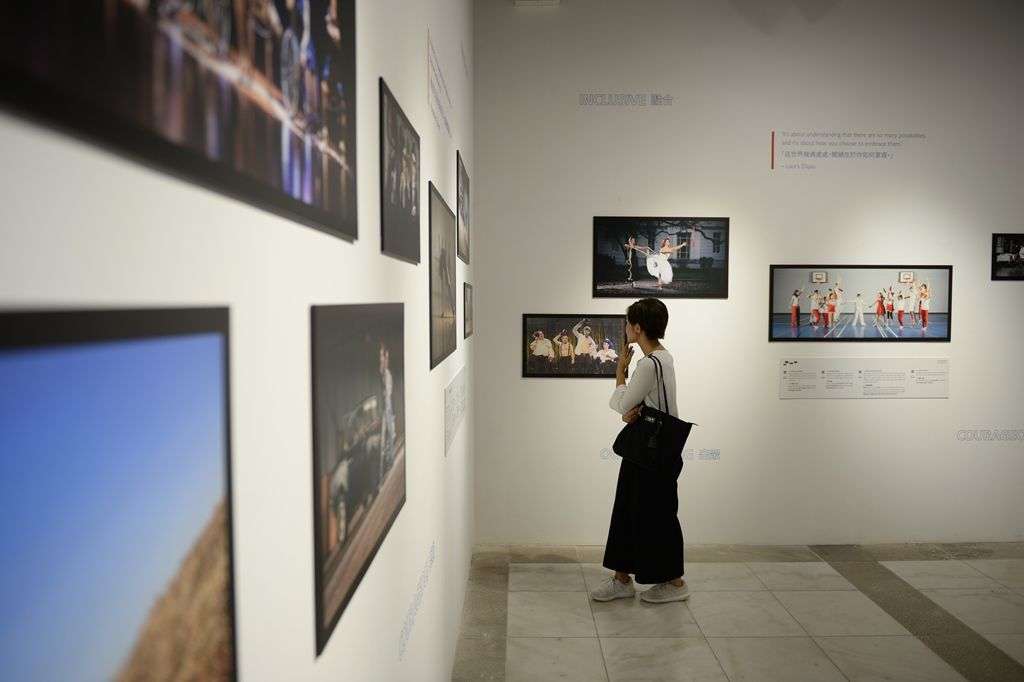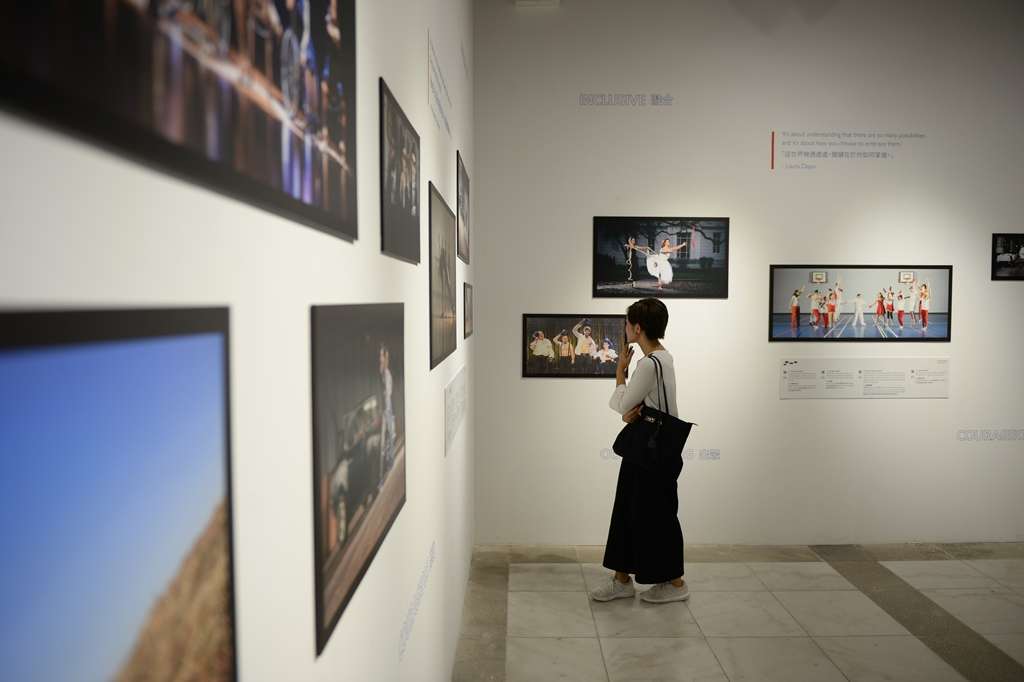 Taipa Village "Dream With Love" Photography Exhibition is currently at the historical setting of the Taipa-Houses Museum and Carmo Hall. As part of the "Taipa Village DREAM WITH LOVE" Campaign which integrates art, people, and community, it is organized by Taipa Village Cultural Association, in collaboration with the British Council and Macau Digital Photography Association.
With an aim to support the local underprivileged community by raising their social acceptance and positive profiles in the community through love and dedication. The campaign consists of a series of art events and activities under the cultural backdrop of Taipa Village and its charming scenes, including a collective photography exhibition.
It is comprised of two elements. The first one is the UK Photography Series. This campaign is co-organized with the British Council by bringing in an inspiring and emotive photo collection from the UK—"11 Million Reasons Exhibition for Taipa Village Dream with Love Photography Exhibition", making its debut in Macau and the 2nd stop in Asia. Presented by the British Council, "11 Million Reasons" aims to raise public awareness and show respect to those fighters who face and overcome their physical constraints through 20 powerful, emotive, and humorous images, inspired by iconic dance moments from classic films.
The second one is the Local Photography Series—"The Harmony Collection & The Dream Collection". Alongside there are two local photography series that have been developed featuring the disabled and abled community to echo the British version and named "The Harmony Collection" and "The Dream Collection". "The Harmony Collection" captures the magic moment of the interaction between the local community, merchants, the underprivileged community, and disabled during community events through ten joyful, blissful, and touching images. "The Dream Collection" aims to bring the disabled and the professionals together, allowing the former to share and learn about photography theory and shooting skills, so as to deliver the positive message of "Physical Constraints Do Not Affect Personal Ability" to the general public.
When: July 26–August 31, 2017
Where: Taipa-Houses Museum Avenida de Praia, Carmo Zone, Taipa
How much: Free admission
For more details, contact +853 2857 6116 or visit www.taipavillagemacau.com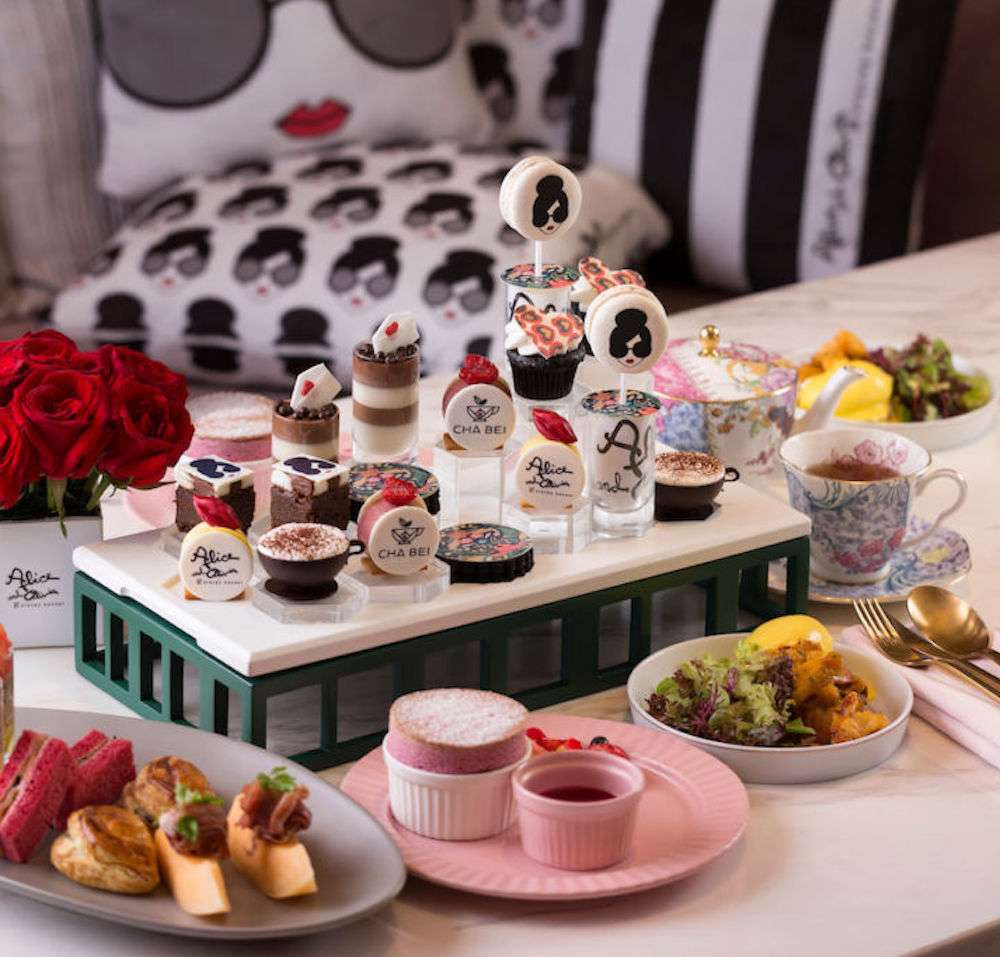 ALICE + OLIVIA X CHA BEI: FASHION & TEA COLLABORATION
Cha Bei is a space inspired by travel, food, art, and design. Inspired by the iconic #staceface of alice + olivia and the prints from their Fall 2017 collection, this tea set is designed to fill guests' afternoon with endless photo opportunities to capture stylish moments. Mouthwatering savories include lobster egg benedict, tea smoked salmon, cucumber & dill cream; truffle mushroom puff; and Iberico ham melon. delicious New York-inspired sweets include coconut brownie, oreo ivoire chocolate biscuit, blueberry macaron, passion fruit cupcake and New York cheesecake. a freshly baked raspberry souffle will be the crowning jewel on this irresistibly delectable afternoon tea set.
The collaboration tea set was inspired by alice + olivia's latest Fall 2017 collection. The collection draws on the rich, vibrant settings of India and the romanticism of Renaissance Florence. Feminine pieces are juxtaposed against strong separates, for mix and match statement pieces that are bold yet whimsical. Handbags, shoes and other accessories further the urban glamor aesthetic through unexpected features with a dash of luxe.
When: August 1–September 30, 2017
Where: Cha Bei, The Promenade Shops, Galaxy Macau, 1047, 1F, Estrada da Baía da Nossa Senhora da Esperança, S/N, Cotai
How much: MOP $528 (set for two)
For more details, visit www.galaxymacau.com or contact +853 8883 2221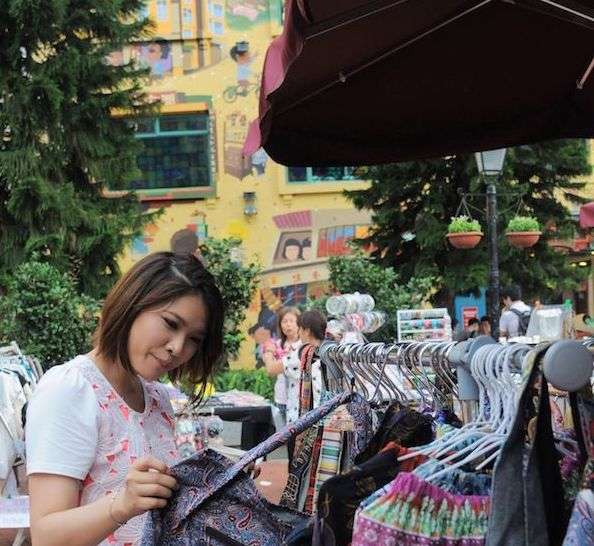 Explore the beauty of Taipa Village around Rua do Cunha Street with open-air stalls overflowing with souvenirs and bargains galore. The flea market is open from 11:00am to 8:00pm and features fantastic finds and good deals with a local touch, novelty items, and souvenirs.
When: August 13, 20, 27, 2017
Where: Taipa Village Bombeiros Square, Taipa
How much: Free admission
For more details, contact +853 2833 7676 or visit www.whatson.macaotourism.gov.mo and www.taipavillagemacau.com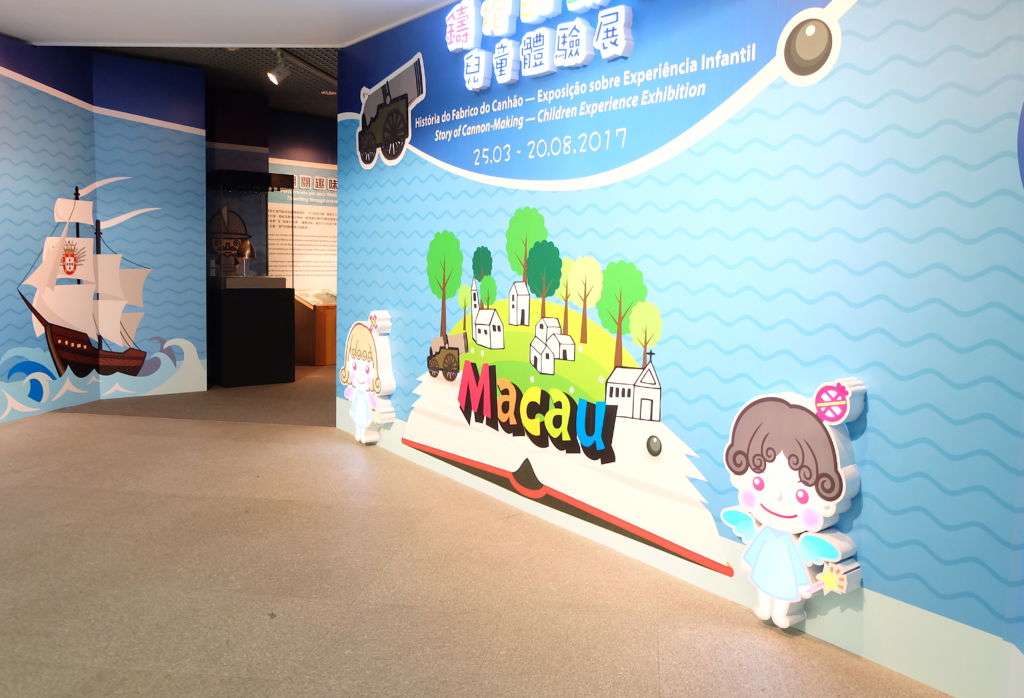 The exhibition includes six distinctive educational game areas, namely "Thumbing Through Interesting History", "Seeking Fortresses", "Making Cannonballs", "Experiencing the Sensation in the Battlefield", "Exploring the Cannon-making Process" and "Fortress Sensation in the Present and in the Past". Accompanied by colorful decorations for creating fun and attractiveness, the exhibition provides an interesting learning environment for children aged three to eight.
When: March 25–August 20, 2017
Where: 3F, Macau Museum, 112 Praceta do Museu de Macau
How much: MOP $15 (free for Macau residents, children of 12 years old or below and seniors of 65 years old or over)
For more details, contact +853 2835 7911, www.macaumuseum.gov.mo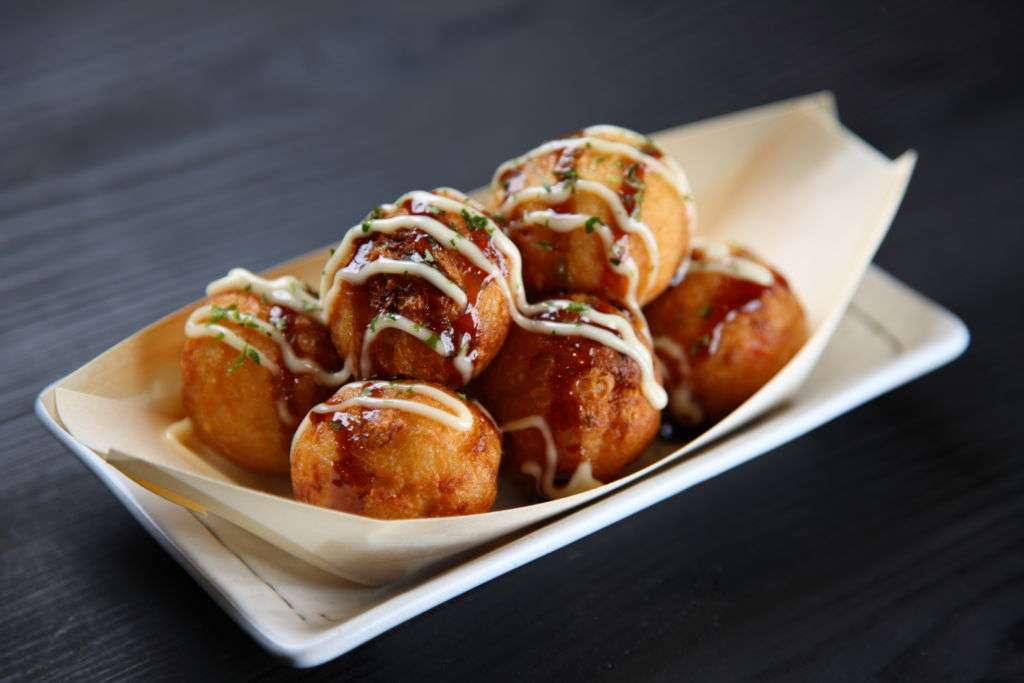 Satisfy your cravings from stall to stall all colorfully decked out in Japanese festive theme. Enjoy delicious Sanrio cakes, raindrop cakes, different matcha desserts, plus savory specialties like okonomiyaki, takoyaki, kanimiso kour-yaka, Japanese fried chicken, frozen beer and more. Indulge in some of the most delicious treats for only MOP $20–MOP $150 from the selection of food stalls.
When: July 11–August 31, 2017
Where: Times Square Macau, Studio City, Estrada do Istmo, Cotai
For more details, visit www.studiocity-macau.com or contact +853 8865 8888
•••
NIGHTLIFE
•••
Tags