We have some fun events happening in Macau this weekend. Art exhibitions and Macau's seventh literary festival – The Script Road must be on your to-do list if they are not already there. The International Chamber of Commerce at Galaxy Macau has delicious Italian delicacies and fine wine up for grabs and tickets are almost half the price if you are a member of our Facebook Page. A flat 50% deal not to be missed!
(See featured image)
Grand Coloane Resort's fine dining star, Kwun Hoi Heen is proud to offer you a series of the "Farmer's Gourmet" delicacies. With seasonal ingredients selected by head Chef Joe composed with a unique cooking method that will in no doubt bring you an unforgettable experience.
When: 11:00am—3:00pm, 6:00pm—10:00pm Monday—Friday,
9:30am—3:30pm, 6:00pm—10:00pm Saturday—Sunday,
6:00pm—10:00pm Wednesdays,
March 7—April 30
Where: Kwun Hoi Heen, Grand Coloane Resort, 1918 Estrada de Hac Sa, Coloane
How much: Menu price range from MOP $288—MOP $1,688
(Guests can enjoy a 20% dining discount from March 14—April 25)
For booking inquiries please call +853 8899 1320 or more details visit www.grandcoloane.com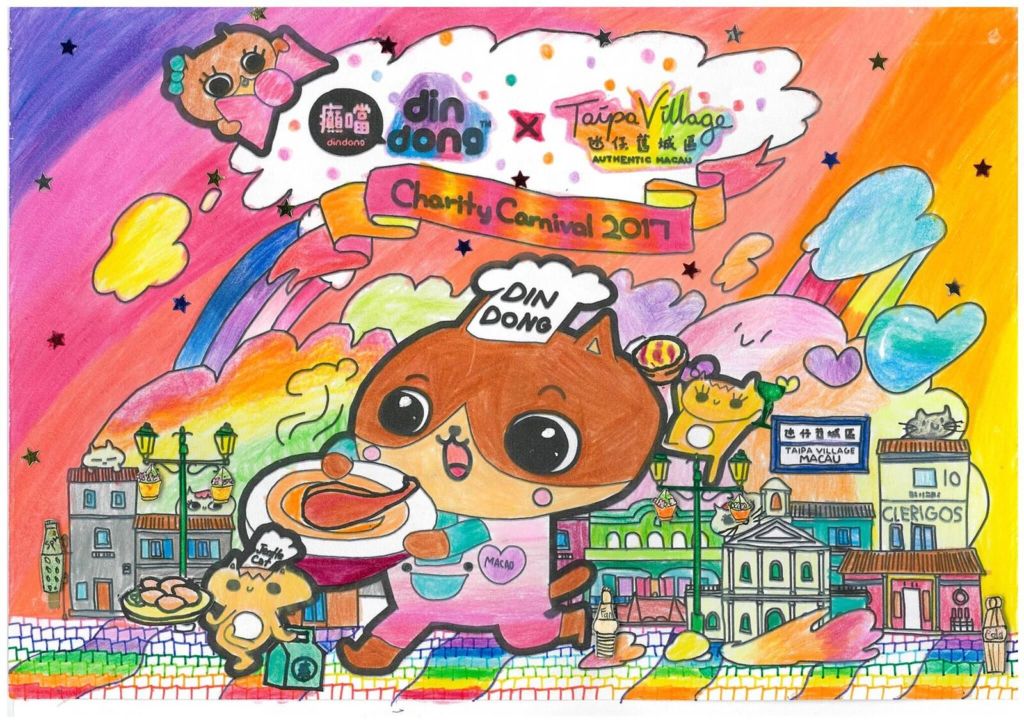 The Taipa Village Cultural Association presents the first "Din Dong" themed creative art show in Macau. Exhibiting over 50 artworks created by local students who participated in an art competition under the theme "What will Din Dong do when he is in Taipa Village?" for the 2017 Din Dong x Taipa Village Creative Art Competition, the art space this year aims to recognize talented local youth by offering them a platform to demonstrate their artwork.
When: 12:00pm–8:00pm (closed on Mondays), February 28–April 13
Where: Taipa Village Art Space, 10 Rua Dos Clerigos, Taipa
How much: Free
For more information please call +853 2857 6118 and email [email protected] or visit www.taipavillage.com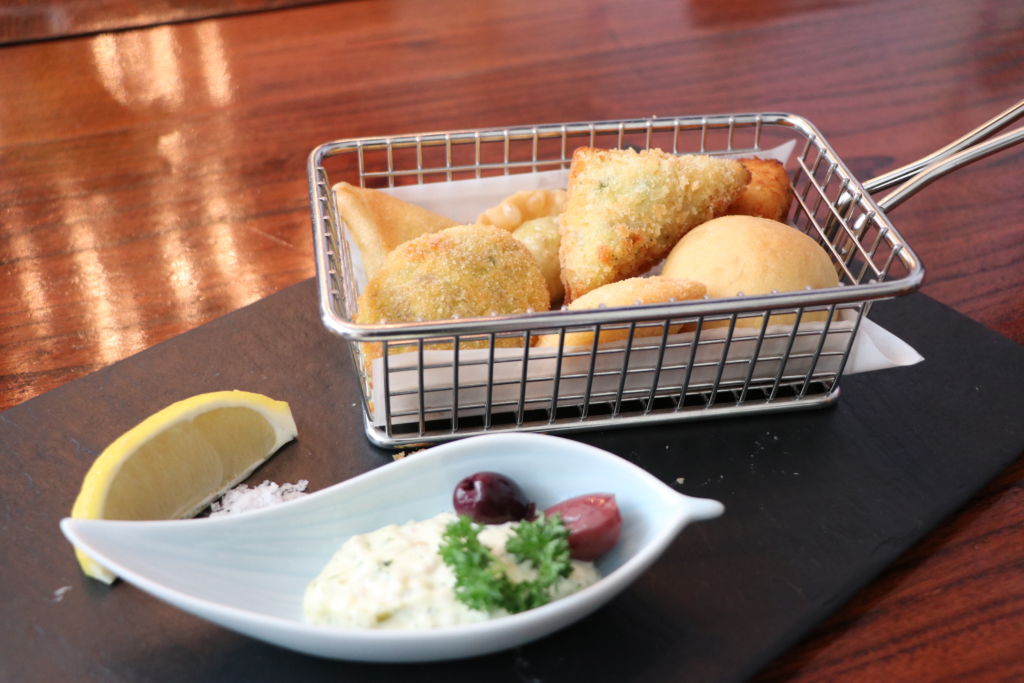 The IFT (Institute for Tourism Studies) Educational Restaurant is inviting everyone to enjoy Macanese cuisine promotion with Chef Florita Alves. She presents a selection of the classics gourmet specialties including grilled prawn, baked crab meat in a shell, and shrimp and vermicelli soup all in Macanese style to promote Macau's unique gastronomic culture.
When: 12:30pm—5:30 and 7:00pm—10:30, Monday—Friday, March 12—March 16
Where: IFT Educational Restaurant, Institue for Tourism Studies, Colina de Mong-Hà, Macau
How much: Executive set lunch: MOP $220 (per person) Dinner: MOP $390 (per person) Buffet dinner: MOP $280 (per adult) MOP $140 (per child ages 4—12)
For reservations please call +853 8598 3077 and +853 8598 3076 or visit their website for more details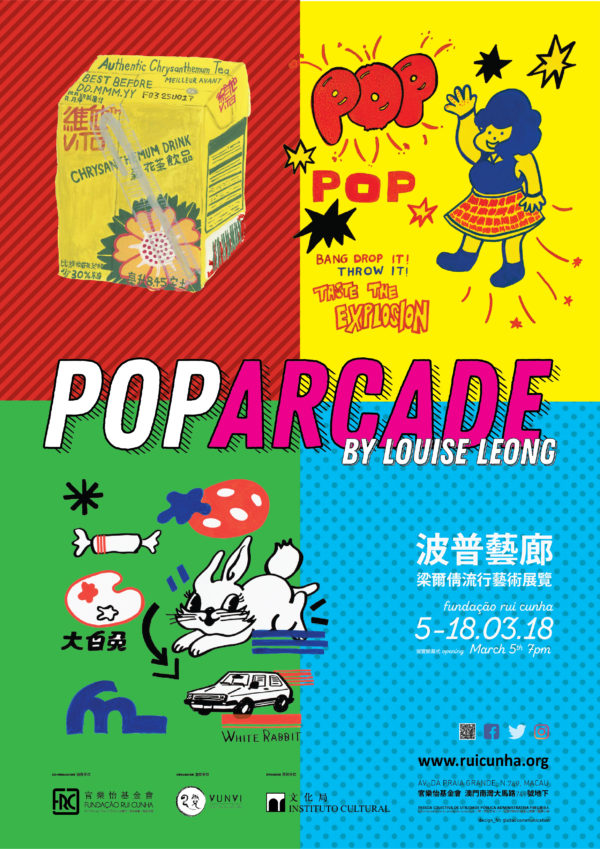 Californian artist—Louise Leong produces art that kindles nostalgia and amusement. In her new exhibit "POP ARCADE", portrays familiar images from childhood snacks, toys, and television combined and structured for your viewing pleasure. Paintings of beloved snack foods and graphics of commonplace objects and small handmade toys inspired by past times can also be found in her exhibit.
When: 10:00am—7:00pm Mondays—Fridays,
3:00pm—7:00pm, Saturdays,
March 3—18 (closed on Sundays and public holidays)
Where: Rui Cunha Foundation Gallery, 749 Av. da Praia Grande, Macau
How much: Free admission 
For more details and the complete schedule of events, visit www.ruicunha.org or their Facebook page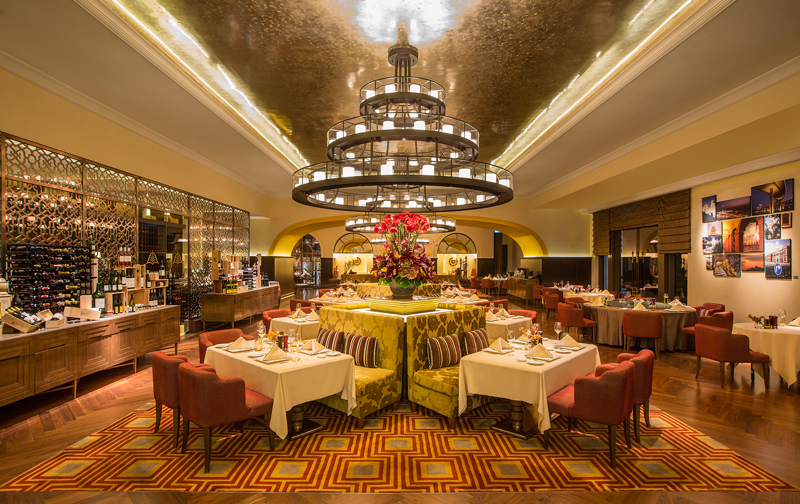 Welcome Spring with the Italian Chamber of Commerce at a fabulous outdoor setting and you admire the sunset in Macau. With a generous spread of Italian delicacies and sparkling wines from Astoria, relax and unwind on a Friday night with cocktails and food with your friends.
When: 7:00pm—9:00pm Friday, March 16
Where: Al Fresco Aperitivo @ The Patio, Terrazza Italian Restaurant, Galaxy Macau
How much: MOP $180 for member and MOP $250 for non-member
To avail the special rate of MOP $180 – sign up via Macau Lifestyle Facebook Page
For more information, send an email to Keko at [email protected], +852 521 8837 visit this link to register.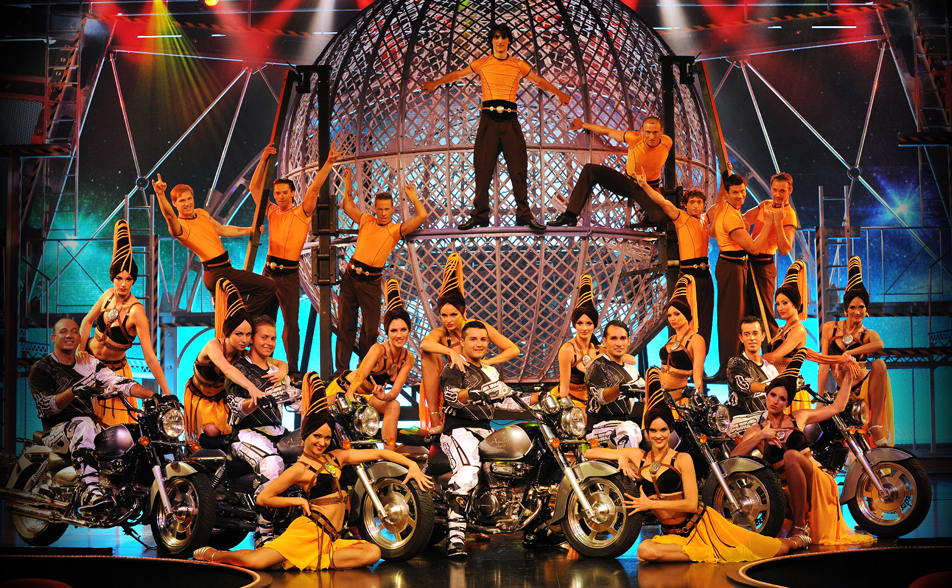 Coming to Macau for the first time ever is the La Parisienne – Cabaret Francaise with excitement, comedy, and glamour in equal measure and something for everyone in this outstanding French cabaret variety performance. It features a basketball team with an amazing slum dunk style, ice skating champions Aleksandr Popov and Elena Efaeva perform their championship routine as well as some other sensational performances such as a 4D synchronized dance with an iconic Paris number boasting choreography. Audiences are guaranteed to have a spectacular time.
When: 8:00pm, Tuesday–Friday,
2:00pm and 8:00pm Saturday,
2:00pm and 5:00pm Sunday,  March 16–June 17
Where: The Parisian Theatre, The Parisian Macao
How much: MOP $488 (A Reserve), MOP $ 388 (B Reserve), MOP $188 (C Reserve)
For more details, visit www.cotaiticketing.com, www.macauticket.com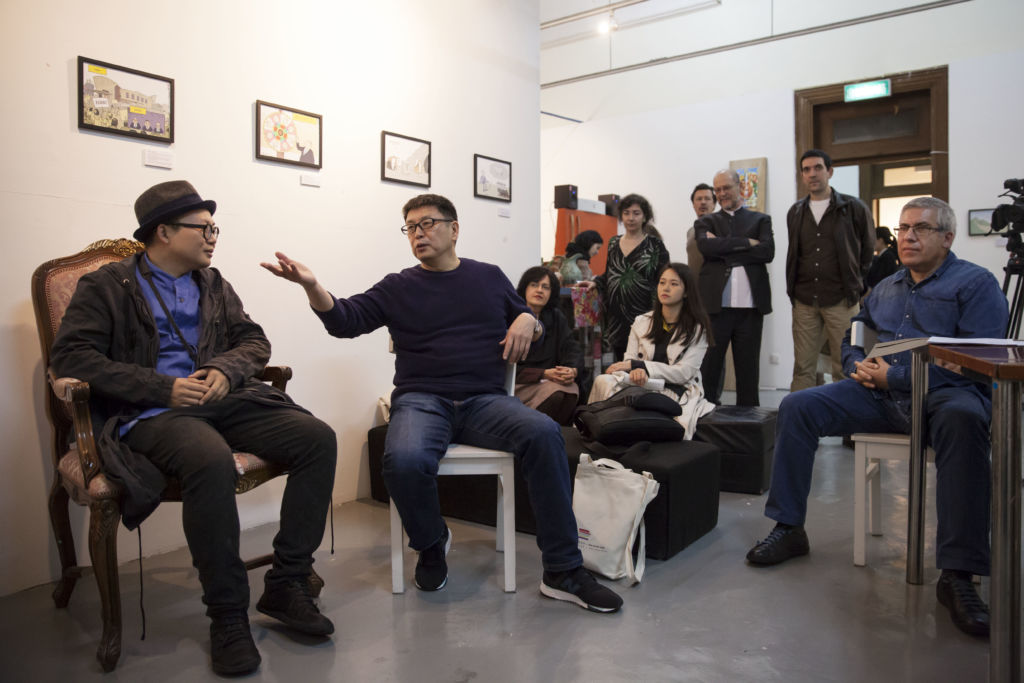 The Script Road–Macau Literary Festival was founded in 2012 by local newspaper Ponto Final and is based in the Macau Special Administrative Region and is the largest gathering of literati from China and the Portuguese-speaking countries ever organized in the world. It has gained its popularity as an international event that welcomes renowned writers, publishers, translators, journalists, musicians, filmmakers and visual artists from various
nationalities.
In this year's festival they will be featuring five authors including Peter Hessler and Leslie T. Chang from the U.S., Rosa Montero from Spain, and Han Dong and A Yi from China as well as Portuguese-speaking authors Julian Fuks (Brazil)–winner of the latest José Saramago Award– and Ana Margarida de Carvalho (Portugal)–two time winner of the Portuguese Writers Association Award.
When: March 10—25
Where: Old Court Building, 459 Av. da Praia Grande, Macau
For more information please visit www.thescriptedroad.org or call +853 2833 9566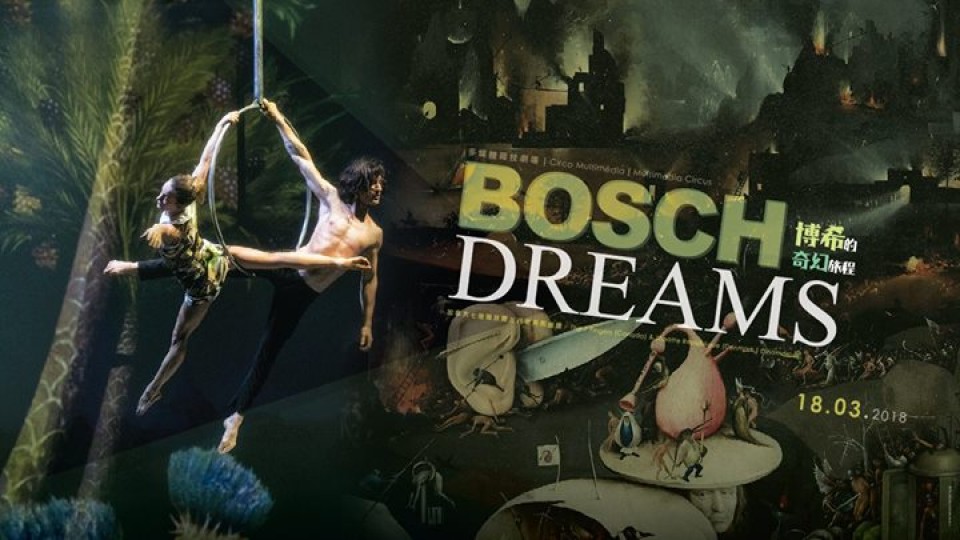 Bosch Dreams is a contemporary circus set in a surreal world of strange beings and fabulous animals. Immersing the audience in a canvas of realistic projections, the show depicts the supernatural universe of Dutch painter Hieronymus Bosch. Flowing through a string of episodes based on the artist's life, the performance takes us on a surreal journey throughout the painter's unique, colorful work, in a display of dozens of characters, contrasting atmospheres, and emotions. Catch the breathtaking sensual experience of fire, explosions and special effects in this joint production by two of the most exciting companies of our time coming from Denmark and Canada. Bosch Dreams is a perfectly dramatized physical and visual galore, evoking most modern art forms. A multifaceted contemporary production that is not to be a missed.
When: 8:00pm Sunday, March 18
Where: Macao Cultural Center, Avenida Xian Xing Hai s/n, NAPE, Macau
How much: MOP $250, MOP $200, MOP $150, MOP $100
For more details, contact +853 2870 0699, www.macauticket.com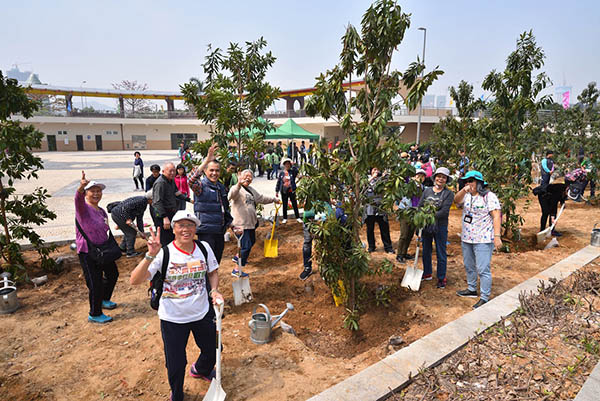 To promote environmental education, the Civic and Municipal Affairs Bureau each year organizes Macau Green Week that is now in its 37th edition–featuring activities such as a green week carnival, tree planting, a green walk and the official launch of the book "The Magic and Enchantment of Bryophytes". The nine-day programme coincides with the United Nations' International Day of Forests, a global celebration that provides a platform to raise awareness on the importance of all types of woodlands and trees.
When: March 17—25
Where: Several locations 
How much: Free
For more information please visit www.iacm.gov.mo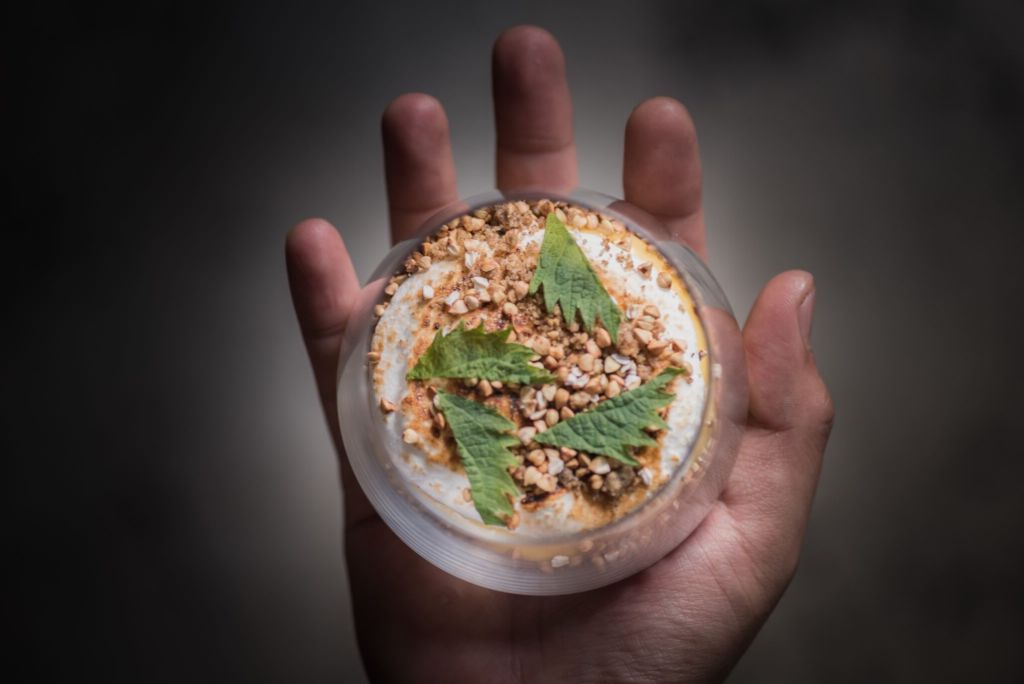 The Ritz-Carlton Bar & Lounge is partnering up with Singapore's famous modern urban Izakaya restaurant—Neon Pigeon to introduce an exclusive dinner and cocktail, the seven-course dinner offers a sample of Neon Pigeon's famous and accessible dishes, that highlight the finest flavors in a modern way with an unexpected, nostalgic slant. You can be sure of taking the gastronomic experience to a whole new level with their unique cocktails created by Symphony Loo, Neon Pigeon's bar manager and head bartender who recently received the "Rising Star of the Year".
When: Friday and Saturday, March 16 and 17
Where: The Ritz-Carlton Bar & Lounge, The Ritz-Carlton Macau, Galaxy Macau, Estrada da Baía da Nossa Senhora da Esperança, Cotai
How much: MOP $388 (per set for one person) MOP $598 (per set for one person with four drinks)
For reservations and inquiries please call +853 8886 6706 or email [email protected]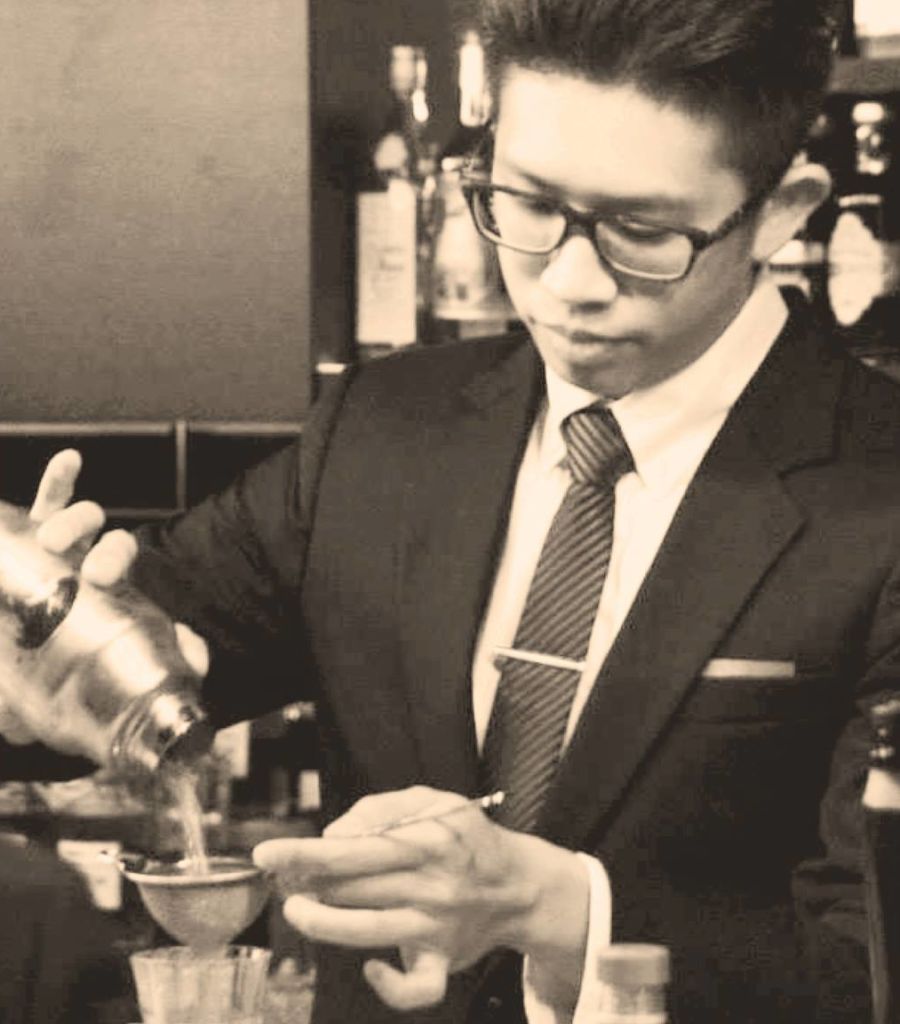 For its 18th chapter of Bar Stories visit Vida Rica Bar to taste wine concoctions from Shawn Chong with Chef Matthias's hot dog selections. The three-time champion of Diageo World-class Bartender Competition, Shawn Chong from Malaysia is the owner of speakeasy bar in Kuala Lumpur–Omakase + Appreciate. It has been deemed one of Asia's 50 best bars.
When: 7:00pm Sunday to Tuesday, March 18–20
Where: Vida Rica Bar, Mandarin Oriental Macau, 945 Avenida Dr. Sun Yat Sen, Nape, Macau
For more details, contact +853 8805 8928 or email [email protected]m; visit www.mandarinoriental.com
Tags