There is only one word to describe this last weekend of September—spectacular! Prepare for breathtaking performances at the 31st Macao International Music Festival. The wonderful event kicks off with Umberto Giordano's best-known opera Andrea Chénier. With stylish dining events, top-notch mixologists in town, incredible shows, and art exhibits, Macau is truly a mesmerizing destination. Don't miss the chance to experience the Presidential suite of Grand Coloane Resort for free with our special giveaway!
(Featured image above)
Sofitel Macau is organizing a wine pairing dinner in partnership with Legacy Peak, which was awarded the prestigious Gold Medal at the China Wine & Spirits Awards. Legacy Peak Vineyard is one of the very few vineyards with vines over 18 years old in China. The owner and winemaker Mr. Liu Hai endeavors to make the best wine of Ningxia in China.
With a fantastic view of the river in the evening, guests will enjoy a fine selection of wines including Legacy Peak Cabernet Sauvignon 2013 and Legacy Peak Cabernet Sauvignon & Merlot 2012, to pair with Cantonese delicacies such as braised abalone with pan-fried foie gras and porcini sauce as well as oven-baked cod fillet with egg white.
When: 7pm–10pm, Friday, September 29th
Where: 18F, Le Chinois Cantonese Restaurant, Sofitel Macau at Ponte 16, Rua das Lorchas E Rua do Visconde Paco de Arcos, Macau
How much: MOP $688+ per person
For more details, visit their Facebook event page or www.sofitelmacau.com and contact +853 8861 1001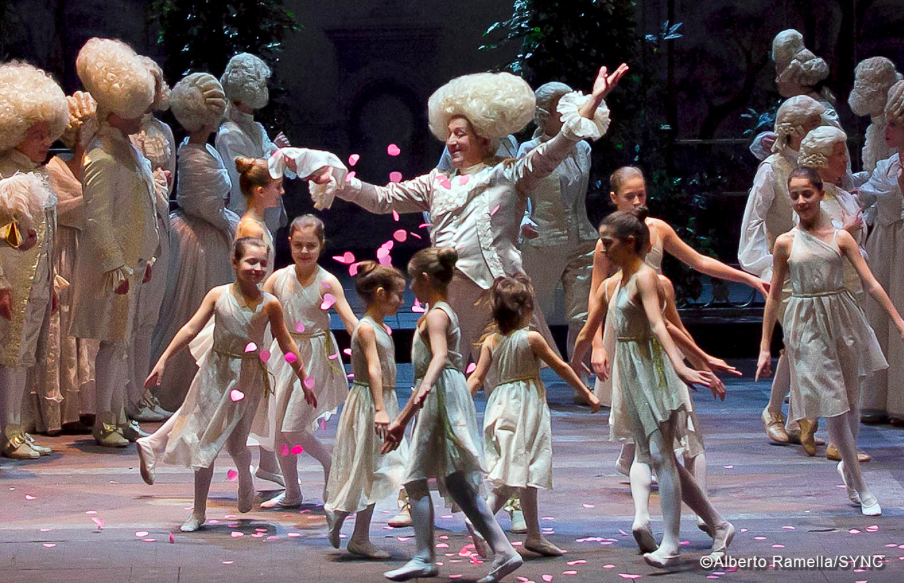 This year's 31st Macao International Music Festival flourishes under the theme "Rising Stars". It aims to learn from the past and march into the future. Innovation is the key to art development. There are pioneers who create unique works in music history, such as Igor Stravinsky's avant-garde "The Rite of Spring", Niccolò Paganini's groundbreaking violin solos, and Gustav Mahler's large-scale "Symphony of a Thousand". Some have become classics while others defined an era, yet they all reflect the overpowering new talents and the radiant glamour of new models.
While savoring the beauty of classics, the festival gives off an overwhelming power of radiance to the Macau audience. Featuring works presented by dazzling young talents, a reinterpretation of classics, grand productions brought by internationally famous ensembles and orchestras and the local productions, the festival journeys into a brilliant new era of vivacity!
This year's festival features 17 programs. To commemorate the 150th anniversary of the birth of Umberto Giordano, the festival opens with Giordano's best-known opera "Andrea Chénier". A number of world-renowned ensembles and orchestras will also appear on stage at this year's festival. The distinguished Vienna Philharmonic will be performing a resounding finale, while the Deutsche Kammerphilharmonie Bremen will delight its audience with a night of Beethoven.
When: September 29–October 30, 2017
Where: Macao Cultural Center, Dom Pedro V Theater, Old Court Building, Mount Fortress, St. Dominic's Church
How much: MOP $150–MOP $1,500
For more ticket details, visit www.icm.gov.mo, www.macauticket.com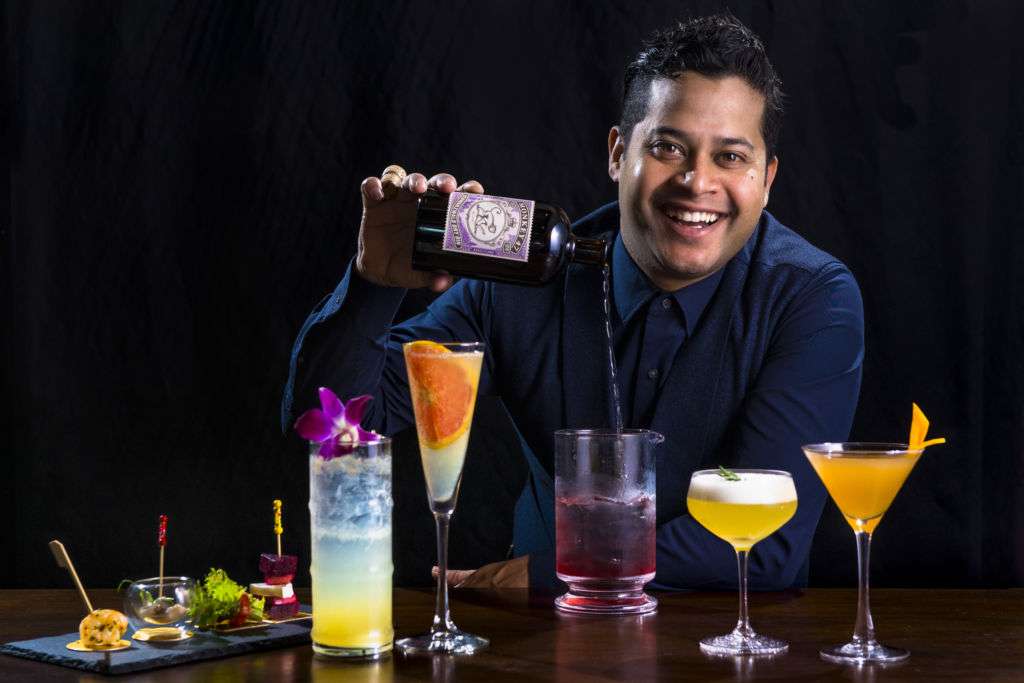 Vida Rica Bar welcomes mixologist Arijit Bose, brand ambassador for Monkey 47 handcrafted gin, to present an unforgettable tasting session for the legendary Bar Stories.
Bespoke drinks and top-notch mixologist prevail at Mandarin Oriental, making it the perfect hang-out spot any time of the week. Don't miss these creative cocktails in an evening of excitement.
When: Friday–Saturday, September 29–30, 2017
Where: Vida Rica Bar, Mandarin Oriental Macau, 945 Avenida Dr. Sun Yat Sen, NAPE, Macau
For more details, contact +853 8805 8928 or visit www.mandarinoriental.com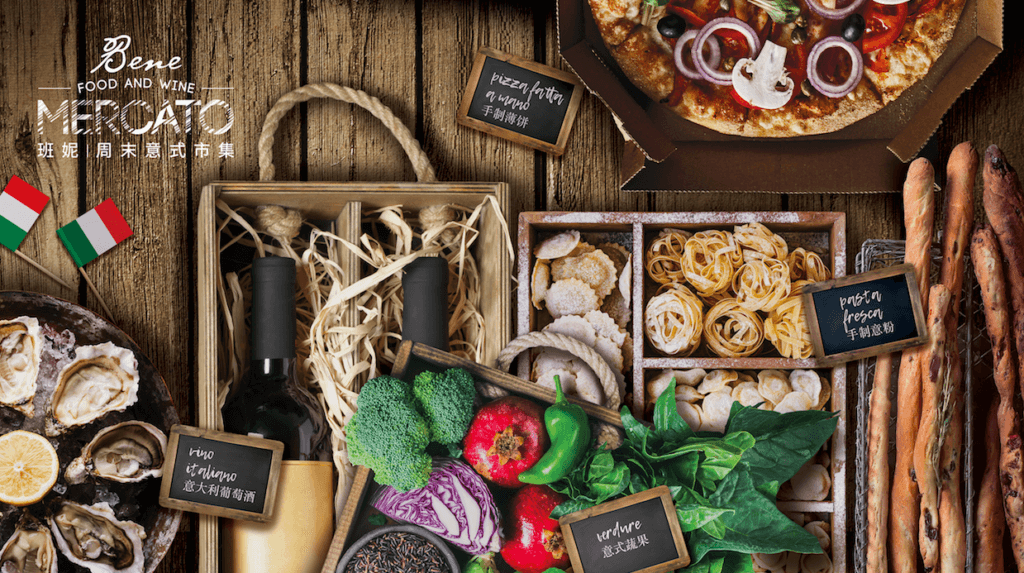 Inspired by the colorful markets of Italy, Food & Wine Mercato invites guests on a culinary journey where authentic Italian dishes are perfectly paired with prized wines. The first of its kind in Macao, Bene Food & Wine Mercato is a unique dining concept that explores different regions across Italy and celebrates a variety of culinary traditions and authentic flavors. Sourced from all over Italy, Bene showcases the country's finest ingredients, artisanal products, and handpicked wines. The interactive Food & Wine Mercato is hosted at Bene during the last weekend of every month.
This September, Bene unveils Piemonte, one of the most famous regions in Italy which are acclaimed as the cradle of quality wine production. Tucked away in northwestern Italy, this hilly area has a huge variety of grapes and a majority of Piemonte wines are qualified at DOC or DOCG level (Italy's top wine classification). While the wines are a window to the rich culture of Piemonte, this paradise for oenophiles is also well-known for an array of antipasti, bagna cauda, and vitello tonnato.
Helmed by Luca Pecorari, the Executive Sous Chef of Bene, this month's Mercato introduces his hometown specialties and family recipes. Guests are invited to browse through the interactive cooking stations among wine professionals and fresh food producers throughout the evening. Mercato also boasts a variety of artisanal retail products for sale allowing guests to recreate classic Italian fare at home.
When: 6:00pm–11:00pm, Friday–Saturday, September 29–30
Where: Bene, Sheraton Grand Macao Hotel, Estrada do Istmo, Cotai
How much: MOP $488 (per adult), MOP $200 (per child aged 6 to 12 years)
For reservations or inquiries, please call +853 8113 1200 or www.sheratongrandmacaohotel.com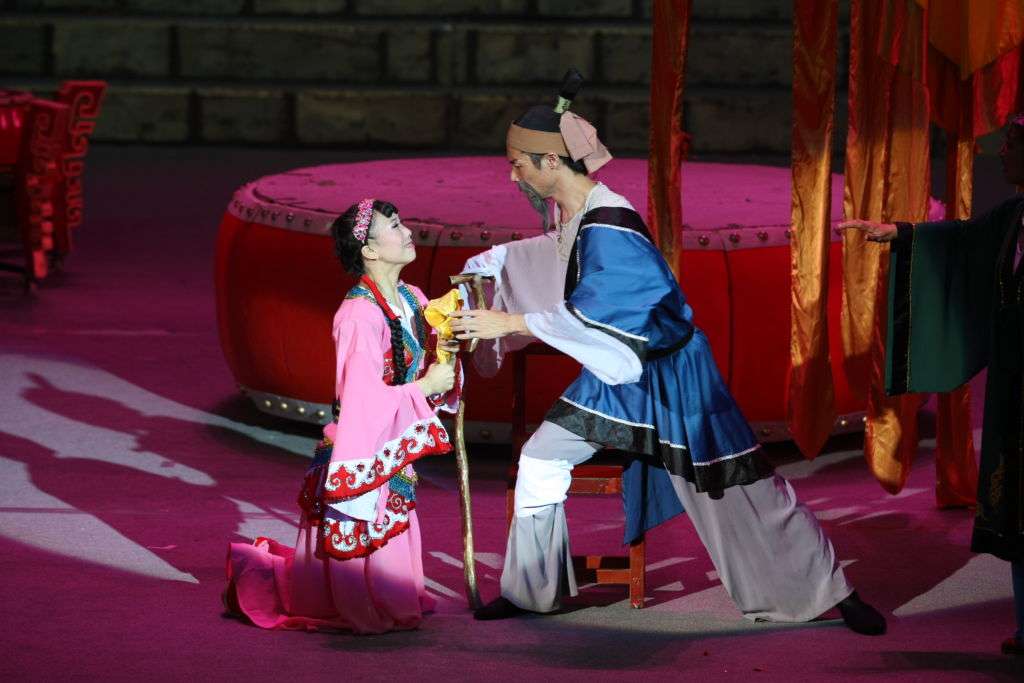 The Chongqing Acrobatic Art Troupe will re-enact the well-known story of the young girl Hua Mulan featuring superb acrobatic acts, and bring new vigor to traditional performing arts by fusing acrobatics with other distinctive Chinese art forms such as acrobatics, dance, Chinese martial arts, shadow play and face-changing (Bian Lian).
The acrobatic show "Mulan" highlights female warrior Hua Mulan's devotion to her father, a sense of responsibility to protect the home country, and the daring character of the heroine. It also shows the performers' difficult and stunning acrobatic skills, staging monumental battle scenes, bringing a new experience and visual shock for the audience.
When: 8:00pm, September 30–October 1, 2017
Where: Macao Forum, Avenida Marciano, Baptista, Macau
How much: MOP $100, MOP $200
For more details, visit www.macauticket.com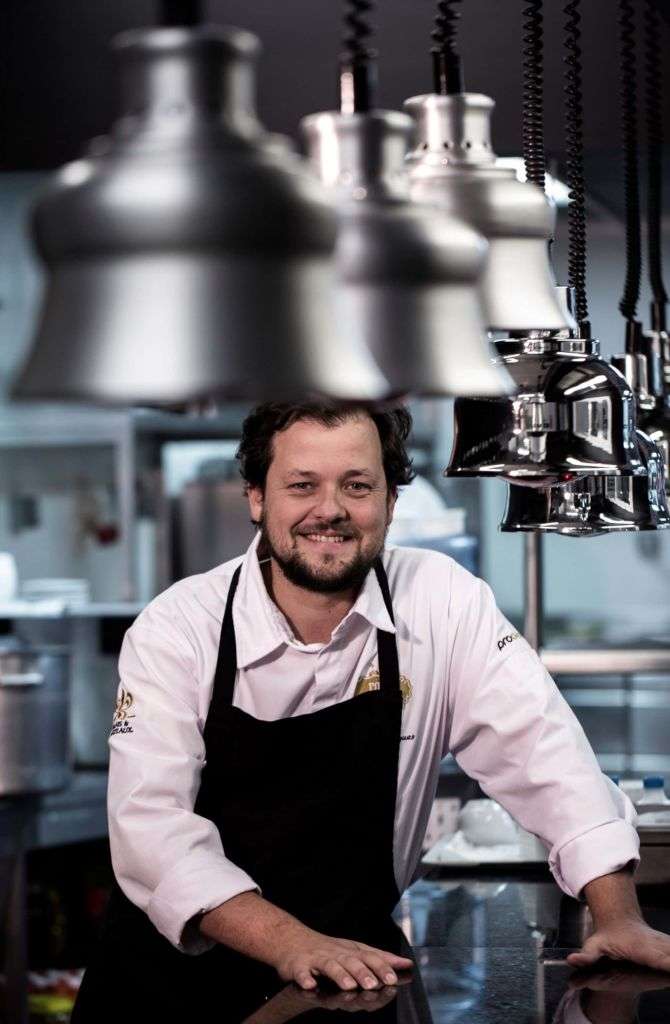 Galaxy Macau will be inviting a constellation of talented guest chefs around the world to the property starting from September 21. Guest Chef João Rodrigues will be the first to unveil this world-class gourmet journey, presenting specially designed menus to discerning gourmands at Gosto.
Known as the award-winning executive head chef at the one-Michelin-starred Feitoria Restaurant in Lisbon, João Rodrigues is devoted to the roots and traditions of Portuguese cuisine. Gosto is honored in welcoming João as their guest chef in presenting the most authentic Portuguese dishes with organic and natural ingredients. He will be bringing three meticulously prepared menus to Gosto, including a special a la carte menu from September 21 to October 1, tapas night on September 23 to 24 and a wine dinner set menu on September 22. Don't miss this exceptional culinary experience!
When: September 21–October 1, 2017
Where: Gosto, Galaxy Macau, Estrada da Baia de Nossa da Esperanca, Cotai
How much: Starts at MOP $38 for a la carte, MOP $220 for tapas night, MOP $558 for wine dinner
For more details, call +853 8883 2221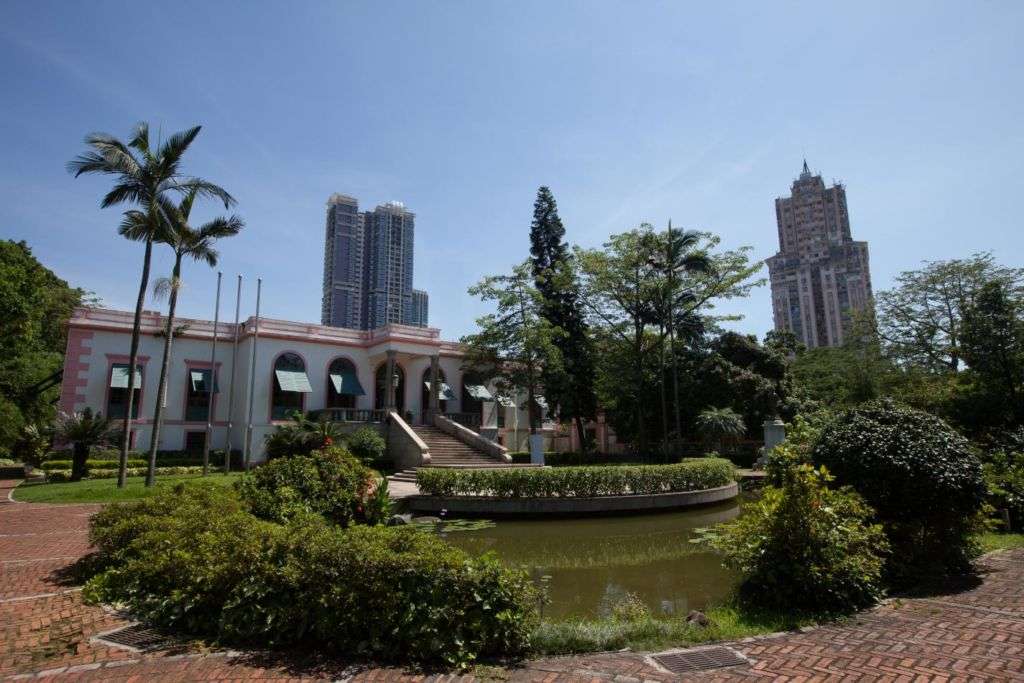 The World Press Photo Exhibition 2017 is a global exhibition presenting the best visual journalism of the past year. Come and see the most compelling photos in stunning high-quality Canon prints at Casa Garden. Immerse yourself in visual arts and captivating images that have in-depth and meaningful stories narrated by our sense of sight.
When: September 29–October 22, 2017
Where: Casa Garden, 13 Praça de Luís de Camões, Macau
How much: Free admission
For more details, contact +853 28554691 or www.foriente.pt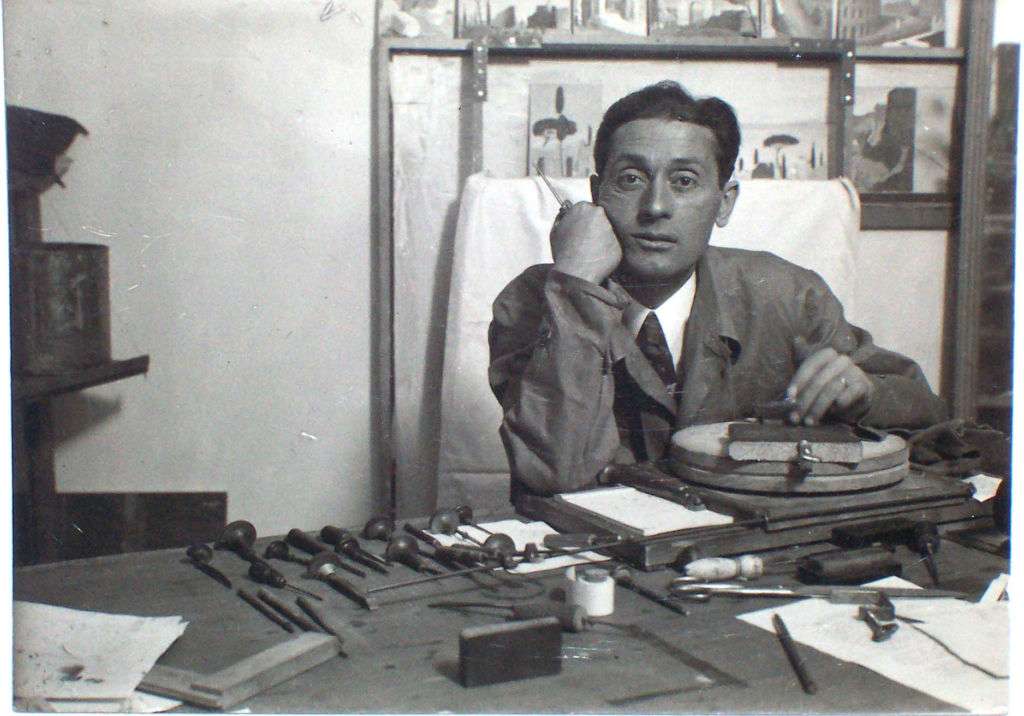 The Consulate General of Hungary in Hong Kong and Macao is proud to present the exhibition titled: Scenes of Daily Life: Graphic Arts Exhibition of Pál Molnár-C. (1894–1981).
The exhibition is supported by the Hungarian Ministry of Foreign Affairs and Trade, the Pál Molnár-C. Studio and Museum—Budapest, Hungary, the Consulate General of Hungary in Hong Kong and Macao and the Cultural Affairs Bureau of Macao (Instituto Cultural de Macau). The exhibition material consists of a collection of xylographs and other graphic arts works of renowned Hungarian artist Pál Molnár-C. The exhibited 28 items were mainly produced in the period between the two world wars from 1920–1940. In addition, personal objects of the artist, such as paintbrushes, wood blocks, wood cutting tools, paint boxes will be on display as well.
When: September 13–29, 2017
Where: Taipa Houses Museum, Exhibitions Gallery, Avenida da Praia, Carmo Zone, Taipa
How much: Free admission
For more details, visit www.hongkong.mfa.gov.hu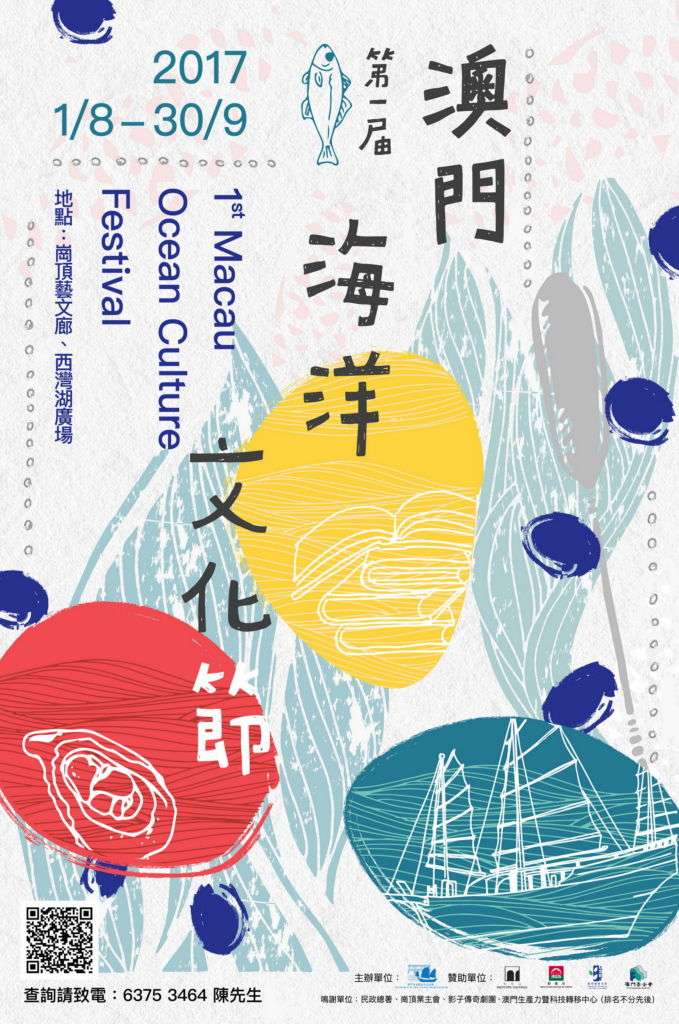 The first Macau Ocean Culture Festival celebrates Macau's long-standing waterborne culture and traditional industries with a series of public activities. The highlights include an exhibition with a special sailing ship "berthed" on Sai Van Lake Square, with outings on Sai Van Lake. In addition, a shadow puppet performance on September 17 recounts the impact of fisheries development on marine ecology and the fishermen's culture of Macau. Some of the other activities include guided tours, workshops, exhibitions, talks, reading clubs, and ecological tours. Everyone is welcome to explore and experience the event.
When: August 1–September 30, 2017
Where: Sai Van Lake Square and Dom Pedro V Theatre, Macau
How much: Free admission
For more details, contact +853 6375 3464, www.porthistory.org.mo

Co-organized by the Cultural Affairs Bureau (IC) and the Macau Artist Society, "Purge One's Mind: Trio Exhibition by Leong Kit Man, Im Hok Lon and Mok Hei Sai" will be inaugurated on September 25 at the Lakeside Gallery—Room S1 in the Anim'Arte Nam Van. It is the first painting and calligraphy works exhibition organized at Anim'Arte Nam Van, featuring a total of 25 artworks by three young artists.
When: 11:00am–10:00pm, September 25–November 25, 2017
Where: Anim'Arte Nam Van, 744B Avenida Panoramica do Lago Nam Van, Macau
How much: Free admission
For more details, visit www.icm.gov.mo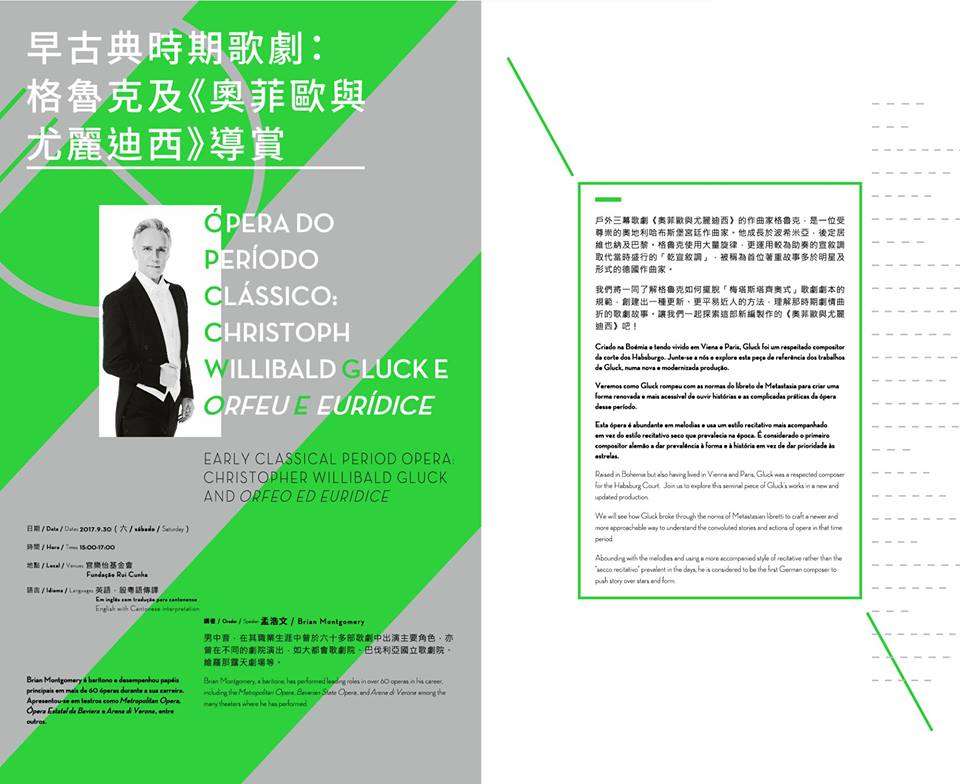 Head to the Rui Cunha Foundation for an evening of early classical period opera. Raised in Bohemia but also having lived in Vienna and Paris, Gluck was a respected composer for the Habsburg court. Gluck broke through the norms of Metastasian libretti to craft a newer and more approachable way to understand the convoluted stories and actions of opera in that time period.
Abounding with the melodies and using a more accompanied style of recitative rather than the "secco recitativo" prevalent in the days, he is considered to be the first German composer to push story over stars and form.
When: September 30, 2017
Where: Fundação Rui Cunha, GF 749 Avenida da Praia Grande, Macau
How much: Free admission
For more details, visit www.icm.gov.mo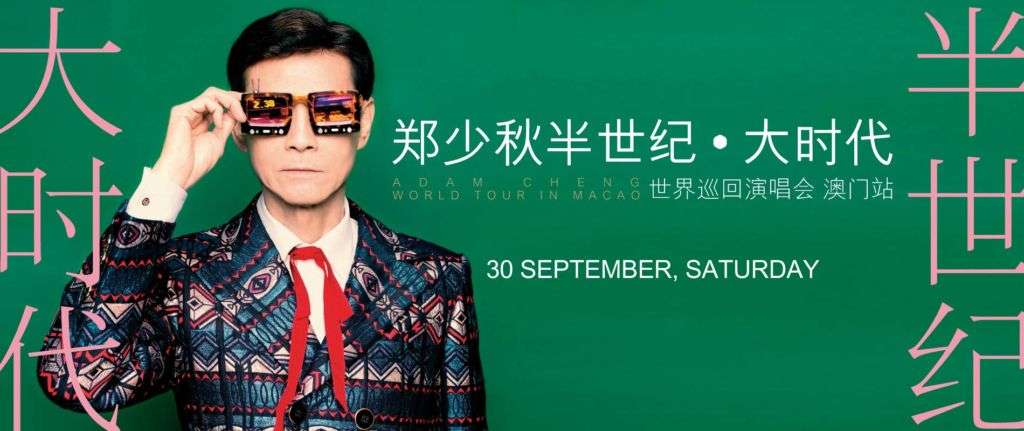 Famous Hong Kong singer and actor Adam Cheng will bring his Adam Cheng World Tour In Macao to The Venetian Macao's Cotai Arena.
Marking his 50th anniversary in the industry, Cheng embarked on his world tour earlier this year in Hong Kong. A household name for more than half a century, he is an accomplished singer and actor. His first album "Lover Got Married" received widespread praise, after which he went on to record over 40 albums. His singing career was further bolstered by his recording of the theme songs for several TV dramas, with "Lonely Wanderer" dominating No. 1 spot on the popular RTHK chart for two months, and "Heaven Sword and Dragon Sabre" No. 1 for five weeks on the top ten charts. He has even made a Chinese opera album.
When: 8:00pm, September 30, 2017
Where: Cotai Arena, The Venetian Macao, Estrada da Baia Senhora da Esperanca, Cotai
How much: (VIP Reserve) MOP $1,080, (A Reserve) MOP $780, (B Reserve) MOP $580, (C Reserve) MOP $380
For more details, visit www.venetianmacao.com or +853 2882 8818
---
•••
FANTASTIC GIVEAWAY FROM MACAU LIFESTYLE
•••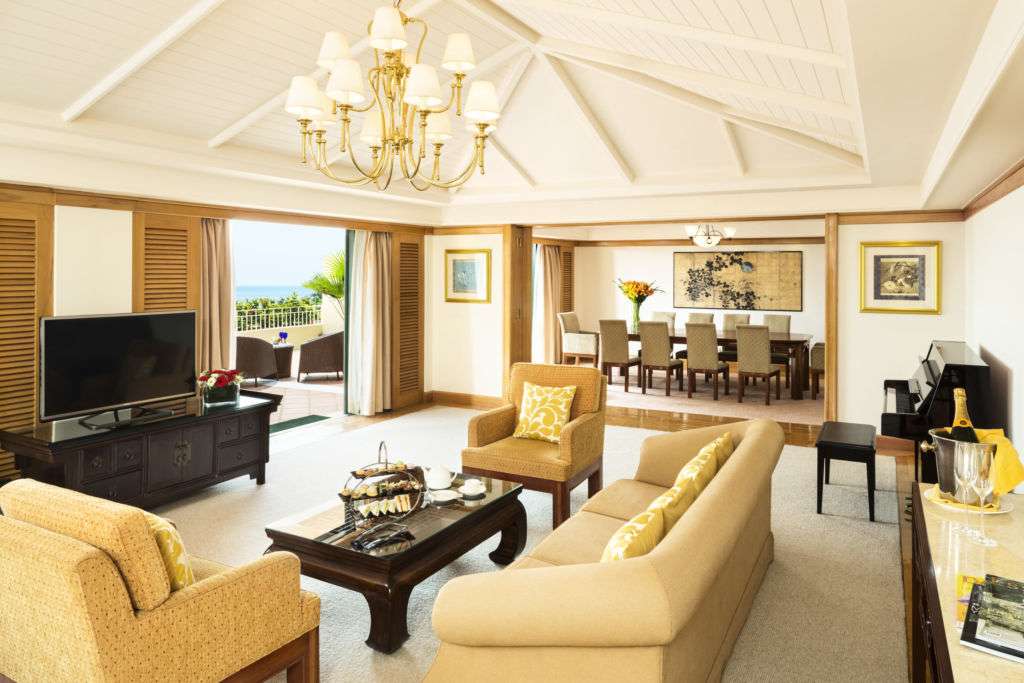 We are partnering with Grand Coloane Resort for a luxurious giveaway! Make your dream trip come true with a spectacular stay at Grand Coloane Resort's Presidential Suite and a round-trip TurboJet ferry ticket for two with a total prize worth over MOP $30,000!
Get a chance to experience the unique 3,671 square feet Presidential Suite, offering an uninterrupted sea view from the private balcony and bathroom with Jacuzzi and private sauna.
To enter this giveaway and win your dream getaway, you just need to take five simple steps:
Like this post on our Facebook page and share in public view
Like the Grand Coloane Resort Facebook page
Tell us what you think is the best part of a hotel staycation on the Facebook comment.
Send us a screenshot on Facebook chat of #1, #2 and #3
Good luck!
---
Please see terms and conditions below:
Voucher is valid until December 31, 2017 (except all Fridays and Saturdays and hotel blackout dates).
At least three days advance reservations are required.
The certificate is the property of and issued by Grand Coloane Resort. If the certificate is lost, stolen, damaged or destroyed, it will not be replaced.
If the certificate is lost, stolen, damaged or destroyed, it will not be replaced.
Photocopies of the gift certificate will not be permitted or redeemable.
The certificate may not be transferred for value, cash, or applied to any other account, except to the extent required by law.
The certificate holder must indicate his or her intention to pay for a stay using this certificate at the time a reservation is made and must present the certificate at check-in, together with a credit card to pay for any additional charges accrued.
All rooms are subject to availability.
The certificate is only valid for reservations at Grand Coloane Resort.
Winners must be able to pick up prizes in person and must be redeemed according to the correspondence.
The prizes are as stated and are not transferable. No cash value will be provided.
The prize is not valid in conjunction with any other offer, promotion, competition, voucher or loyalty card.
Macau Lifestyle reserves the right to alter, amend or foreclose any of the competitions without prior notice.
Grand Coloane Resort 1918 Estrada de Hac Sa, Coloane, +853 2887 1111, www.grandcoloane.com
Tags