It's a special weekend for all moms in the city as we celebrate Mother's day with exciting events. From arts, crafts, music, and food, there are beautiful ways for you to spend the day with your loved ones.
MACAU GUIDE: MOTHER'S DAY TREATS
(Featured image above)
Get creative and take the number one woman in your life out for a special day with our guide to the best experiences in the city. It's that one day each year when our mother receives the love and pampering they deserve for being super awesome. Here's our guide to wonderful things to do with your mom in Macau this month.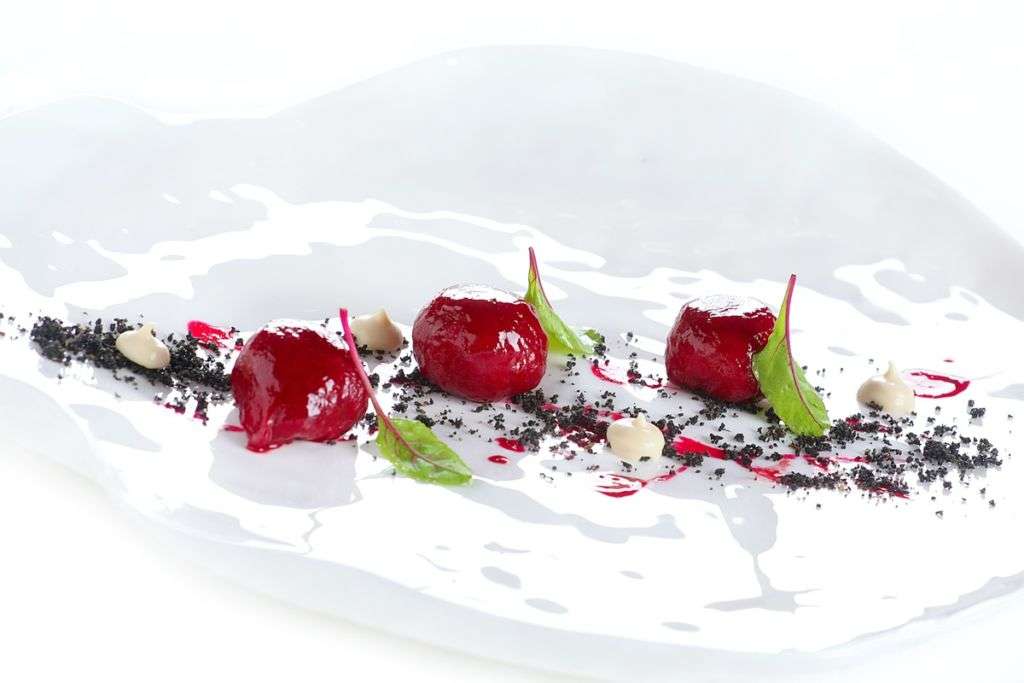 INTERNATIONAL CHEF SHOWCASE WITH NORBERT NIEDERKOFLER **MICHELIN
Hailing from St. Hubertus in Italy Guest Chef brings his 'Cook the Mountain' philosophy to Altira's Aurora in Macau for three nights only from May 11 to 13.
The International Chef Showcase is a prestigious event that brings top guest chefs from Michelin-starred restaurants around the world to restaurants in Hong Kong and Macau so diners here get to experience some of the world's best cuisines without having to travel. It is organized as part of the partnership between esteemed wine publisher Robert Parker Wine Advocate and Michelin and brings together the most sought-after wines with exquisite culinary creations by the critically acclaimed chefs.
Dining Series Details:
Lunch
When: Thursday, May 11
Where: Aurora, Level 10, Altira, Avenida de Kwong Tung, Taipa, Macau
How much: Regular prices USD $100 or MOP $800
***
Dinner
When: May 11 – 13
Where: Aurora, Level 10, Altira, Avenida de Kwong Tung, Taipa, Macau
How much: USD $250 or MOP $2,000
For more details and booking requirements, visit guide.michelin.com.hk
Exclusive offer for Macau Lifestyle readers
Experience bespoke dining at Altira Macau and avail of our special code "MLXMICHELIN". Readers who use this code when booking will receive 10% off. You can send an email to [email protected] for reservations.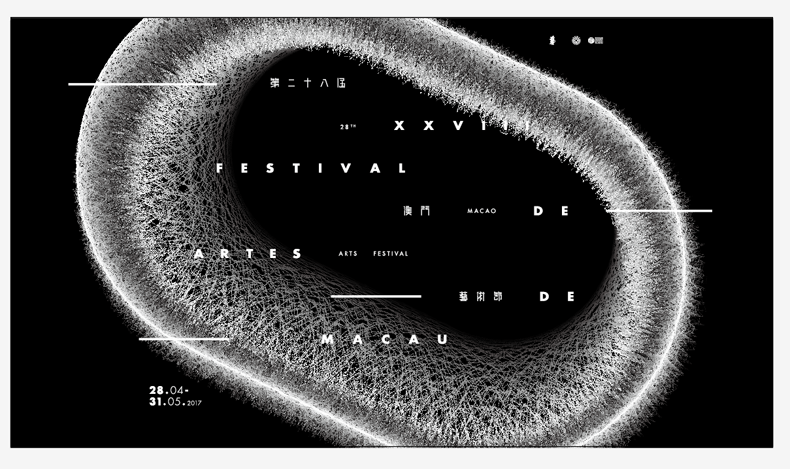 The 28th Macao Arts Festival (MAF), organized by the Cultural Affairs Bureau and themed "Heterotopia", will be held from April 28 to May 31, establishing through texts, stories, images, music and imagery, a diversified space away from reality yet closely connected to it, bringing new possibilities to existence.
When: April 28 – May 31, 2017
Where: Various locations in Macau including Macao Cultural Centre, Old Court Building, Dom Pedro V. Theatre and more.
For more information about the programs, ticket purchase and other discounts, please visit www.icm.gov.mo.
The ticketing hotline is +852 855 5555 and online ticket reservation is available at www.macauticket.com.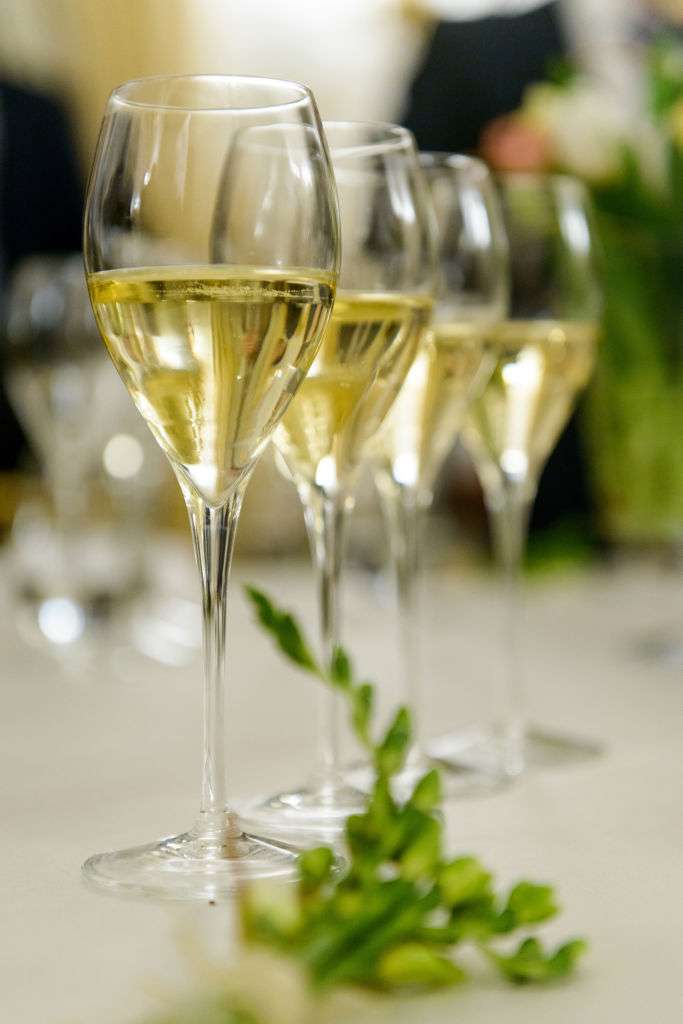 LE FRENCH GOURMAY 2017 – CHAMPAGNE
Le French GourMay 2017 is back with incredible Champagne Partners in Hong Kong and Macau. With dedicated "Champagne" Menus at restaurants and bars, the month of May is filled with culinary delights in the region.
Throughout Le French GourMay, from May 1 to 31, 119 restaurants in Hong Kong and Macau will join the festival to create gastronomic feasts with the theme of Champagne. To further complement this unique culinary experience, the menus are specifically paired with Champagnes. Check out the details below for your next dining stopover below.
GASTRONOMIC: Robuchon
FINE DINING: Prive, Manor, Vida Rica
CASUAL: Aux Beaux Arts, Brasserie, Mistral, The Ritz-Carlton Cafe
ASIAN: Imperial Court, Jade Dragon, Pearl Dragon, Xin Restaurant
When: May 1 – 31, 2017
Where: Hong Kong & Macau
For more details about the program, please refer to the official website of Le French GourMay: www.frenchgourmay.com
FRIDAY WINE TASTING AT VIDA RICA BAR
On May 12, spend your evening at the cozy, stylish Vida Rica Bar and experience the premium wines of Portugal, paired with pass-around delicacies.
When: May 12, 2017
Where: Vida Rica Bar, Mandarin Oriental
How much: MOP $180 per person
For more details, contact +853 8805 8928 or email [email protected] to book your seats. Visit www.mandarinoriental.com or their Facebook page.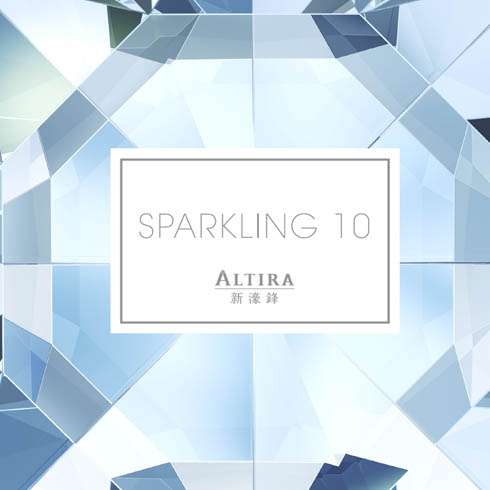 Join the world's best chefs at Altira this month of May.
Altira invites everyone to raise a toast to 10 sparkling years of luxury experiences. Ten world-class culinary artisans from around the globe have been invited to lead their 10th-anniversary dining series. These limited edition lunches and dinners are designed for a selected few. As all rare moments, they are by reservation only so mark your calendar and get ready to book. Check the full schedule.
When: May 5 – 27
Where: Altira Macau Avenida de Kwong Tung, Taipa
How much: Starting from MOP $198 – Up to MOP $2,000
For more details, visit www.altiramacau.com or contact +853 2886 8868 for reservations.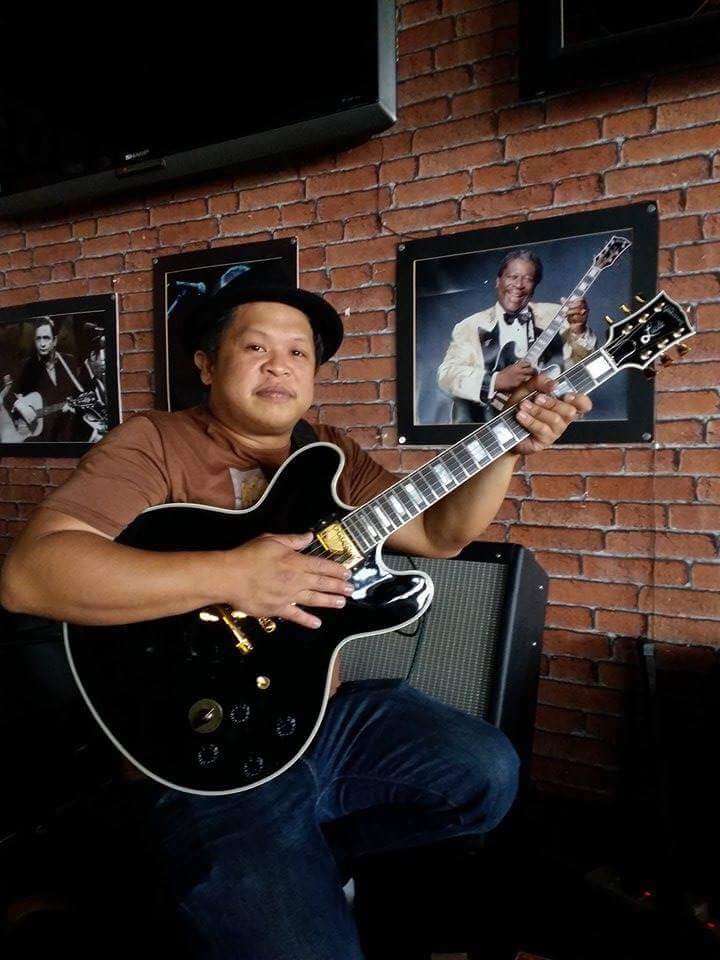 CAESAR SALCEDO RETURNS TO THE ROADHOUSE MACAU
Caesar Salcedo will be performing again at The Roadhouse Macau from May 1 – 15! If you are a fan of blues, then Caesar's musical act will for sure be your thing, pair that with a couple of cold drinks and some finger food, you have yourself a great night of music and fun.
Head to The Roadhouse Macau and watch Caesars Salcedo's blues performance, bring a couple of friends and grab a couple of cold ones and enjoy the night!
When: May 1 – 15
Where: The Roadhouse Macau, Broadway Macau
For more information contact, +853 2875 2945 or visit www.broadwaymacau.com or their Facebook page The Roadhouse Macau

Warm up to the Summer Love with the House rhythms of French DJ ΔΧΣL!
A regular at China's night scene, ΔΧΣL is known for his residencies at Shanghai's 7th Room, M1NT, Light Shanghai and Pravda Suzhou.
Prepare for sunny days and party nights at Pacha this Summer!
When: 11:00pm, Friday, May 13
Where: Pacha Macau, Studio City Macau, Estr. Flor de Lotus, Macau
How much: Tickets at the door: MOP $100, including 1 drink
For tickets and table inquiries: [email protected], +853 8865 6699, www.pachamacau.com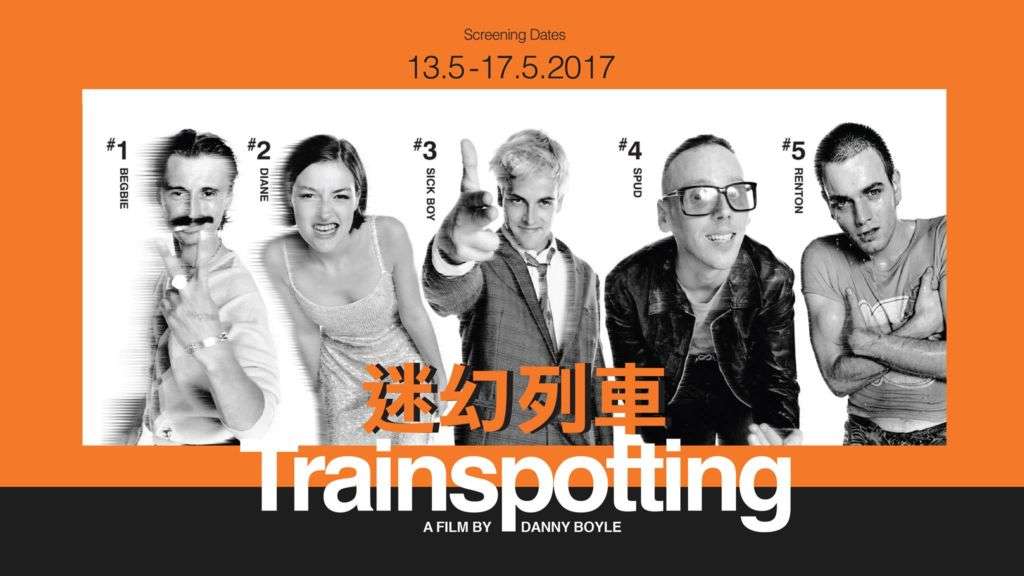 Embark on a roller coaster of emotions in the movie screening of two fantastic films at Cinematheque-Passion.
When: May 13 – 17
Where: Cinematheque-Passion, 13 Travessa da Paixao, Macau
How much: MOP $60
For more information, visit their Facebook page
www.facebook.com/events/382452482155276
www.facebook.com/events/538113659909530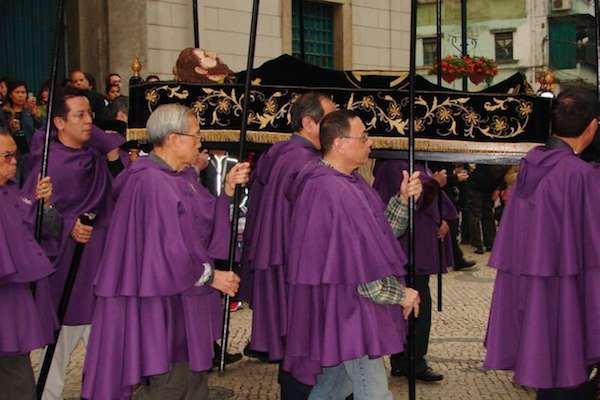 PROCESSION OF OUR LADY OF FATIMA
2017 marks the 100th Anniversary of the apparitions of Fátima, the mass (5:45pm) and the Procession of Our Lady of Fátima (6:45pm) will be held to celebrate this auspicious occasion. One of the city's most spectacular events, the annual Procession of Our Lady of Fátima features white-robed women carrying the statue of Our Lady of Fátima through the historic streets of Macao. Commencing from the Cathedral, they travel through Nam Van and Sai Van, and finally reach at the hilltop Penha Chapel, where a solemn mass is held, attracting large numbers of respectful followers and visitors every year.
When: May 13, 2017
Where: Cathedral to Penha Chapel
Reservations and Inquires: +853 2837 3643, +853 2832 3209, www.peacemacau.org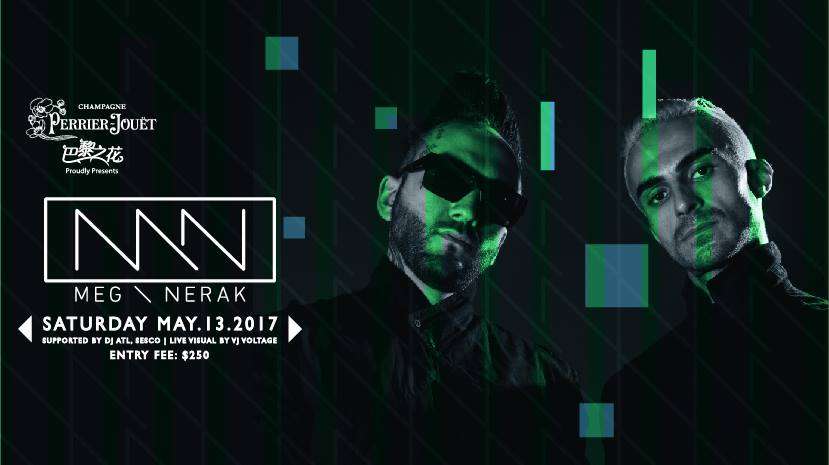 The Russian duo MEG \ NERAK has firmly scorched their name into the psyche of the electronic dance music community with their genuinely fresh take on club music, combining boundless energy with equally infectious melodies.
Standout releases from the Moscow-based pair include 'Concorde' through Afrojack's Wall Recordings, 'Rocking' on Sebastian Ingrosso's Refune Music and 'Get Down' on Axwell's Axtone label.
Their tracks have consistently graced the biggest festival stages and have garnered support from the DJ elite including Alesso, Diplo, David Guetta, Hardwell, Dimitri Vegas and Like Mike and many, many more.
When: 10pm, Saturday, May 13
Where: Club Cubic, City of Dreams, Estrada do Istmo, Cotai
How much: At the door: MOP $250
For tickets and table enquiries: [email protected] | +853 6638 4999 | www.cubic-cod.com

It's time for a seasonal makeover! Wave goodbye to Chic and say Hello to Spring! Each Friday night Ladies continue to enjoy free admission plus a very special free drink exclusively for them – the Spring Fling!
A night dedicated to all the females, ladies will be treated as queens of the night with spring flower crowns and much more surprises, including a photo contest to elect your Spring Queen!
When: 11:00pm, Friday, May 12
Where: Pacha Macau, Studio City Macau, Estr. Flor de Lotus, Macau
How much: Tickets at the door: MOP $200, including 1 drink
For tickets and table inquiries: [email protected], +853 8865 6699, www.pachamacau.com
•••
ONGOING ART EXHIBITIONS
•••
ANSCHLAG BERLIN – POSTER DESIGN FROM BERLIN
AD LIB – RECENT WORKS BY KONSTANTIN BESSMERTNY
OVERLOOK THE MACAU CITY – WORKS BY CAI GUO JIE
NATIVE COLORS – WORKS BY CELIA ROSARIO
LE FRENCH MAY: A GOLDEN WAY OF LIFE – TRÈS'ORS
Tags