This weekend there's something for all of you to enjoy! From Sofitel Macau At Ponte 16's Double 11 Mega Sale to a modern Asian cuisine pop-up at Vida Rica Bar, there's also the cultural festival This Is My City 2020, the 2020 Macau New Woman Contemporary Art Exhibition, and lots of other fun and entertaining activities! Check out more right here where we tell you where the hottest happenings are this weekend in Macau.
(See featured image above)
The biggest discounts of the year are coming to town! Are you ready for the "Double 11" shopping festival? Sofitel Macau At Ponte 16 is rewarding you and your family with the biggest and the most comprehensive deals of the year. Enjoy massive discounts on accommodation, F&B, spa, and fitness! In the food and beverage department, you'll be able to enjoy wonderful lunch buffet deals at Mistral Restaurant–with a buy 11, get four free offers–but also at Le Chinois Cantonese Restaurant, where diners will be topped up to MOP $500 when buying a MOP $350 dining voucher.
Besides these delightful deals, there are also unmissable ones regarding spa and fitness: enjoy Sofitel Spa's 75-minute spa treatment for a promotional price of MOP $1,111 for two people, or have 10 sets of 60-minute spa treatment and complimentary access–day pass–for one person for an unmissable price as well. As for training and body wellness, why not get their time-limited personal training package that offers 10 sessions when you purchase 10? However, this isn't all: Sofitel Macau At Ponte 16 is having a staycation package at one of their Prestige suites that include breakfast and accommodation for two! Invite a loved one and get to enjoy facilities such as their outdoor swimming pool and fitness hall for free.
When: November 5–15, 2020
Where: Sofitel Macau At Ponte 16, Rua do Visconde Paço de Arcos, Macau
How much: Mistral Restaurant lunch buffet offer – Buy 11 get four free (MOP $123.20+ person on average)
Le Chinois Cantonese Restaurant – (Dining voucher) Buy a MOP $350 voucher and Sofitel Macau At Ponte 16 will top it up to MOP $500
1 voucher of Luxury Set Dinner for 10 persons – MOP $1,988 (original price: MOP $3,988), menu here
Sofitel Spa – MOP $1,111++ for two persons (75-min spa treatment), MOP $5,500 (10 sets of 60-min Spa treatment and fitness day pass)
Sofitel Fitness – Offer of 10 personal training sessions when purchasing 10
Prestige Suite – MOP $1,111 ++ per night (with breakfast included)
For more information and bookings, call Mistral at +853 8861 7210, Le Chinois Cantonese Restaurant at +853 8861 1001, Sofitel Spa at +853 8861 7801, and the Fitness center at +853 8861 7410. For room reservations, call +853 8861 7312 or send an email to [email protected]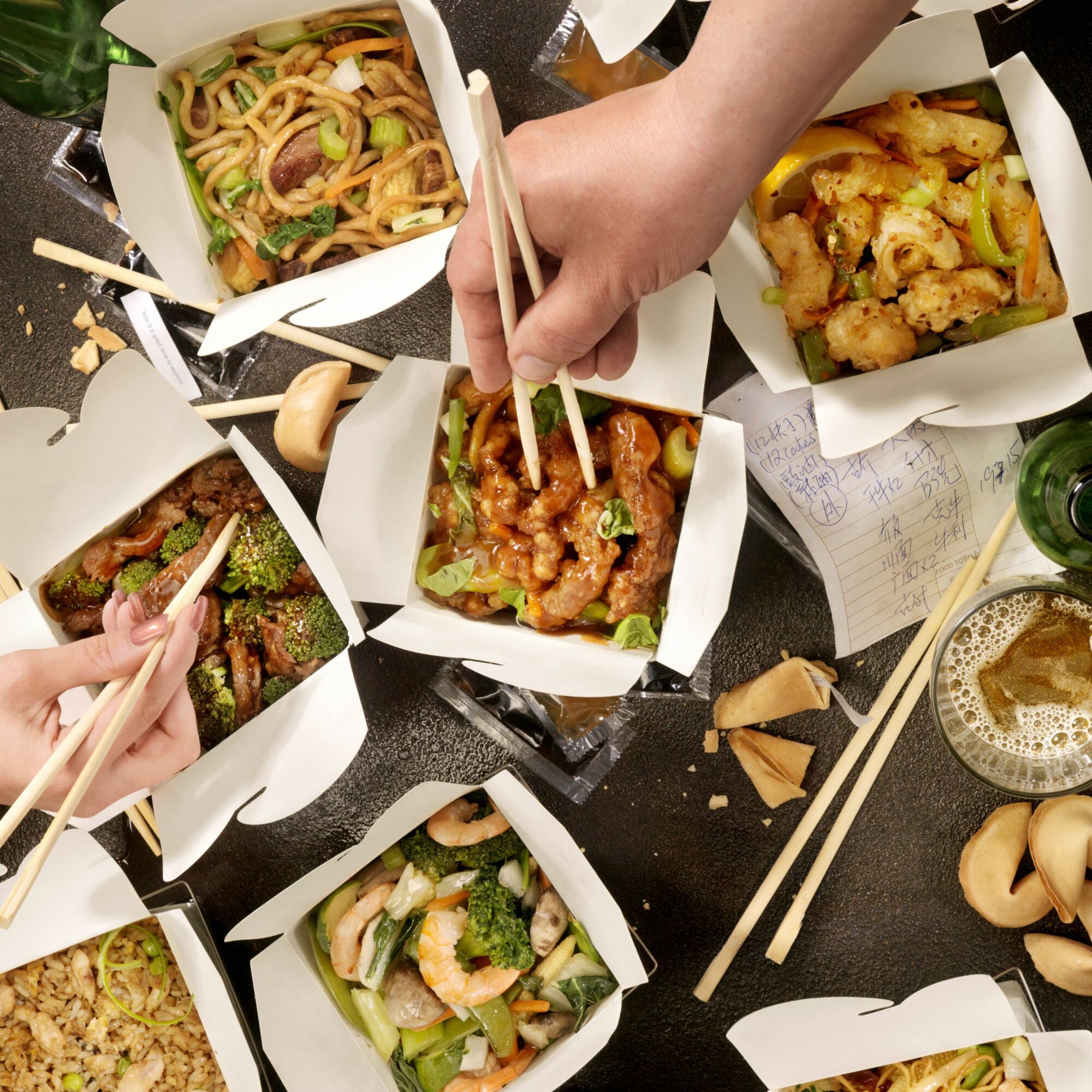 For 10 days only, Vida Rica Bar is presenting a Chinese culinary pop-up with oriental favorites and new interpretations of traditional dishes while bringing together colorful produce, bold flavors, and taste profiles. Interested in trying this? Reserve a table there and try an array of delicious dishes by Mandarin Oriental, Macau's experienced team.
When: November 12–22, 2020
Where: Vida Rica Bar, Mandarin Oriental, Macau, 945 Avenida Dr. Sun Yat Sen, NAPE, Macau
For more information and reservations, call Vida Rica Bar at +853 8805 8928 or send an email to [email protected]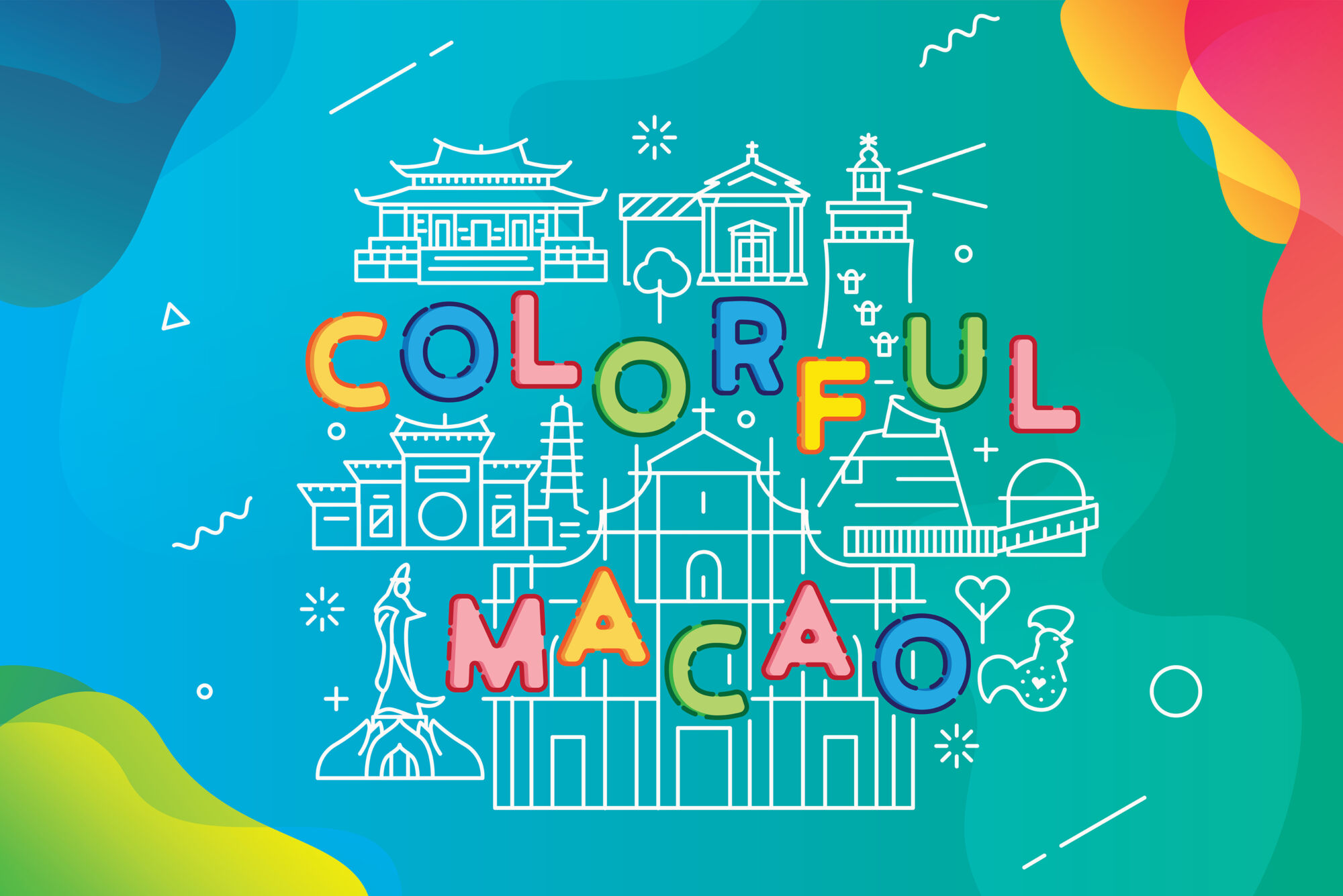 Sheraton Grand Macao is inviting travelers to create long-lasting memories in Macau with their Colorful Macao Package that includes a hotel stay, breakfast, and "kids stay, play and eat for free" inclusions starting from HKD $838++ per night, part of Marriott Sensational Staycations on offer at Sheraton hotels across the Greater Bay area.
The Colorful Macao Package offers a one-night stay in a spacious Deluxe room with breakfast for two adults and two kids, complimentary room upgrade, as well as a range of additional benefits including 30% off dining and free entry to the Eiffel Tower at The Parisian Macao. As part of the package, guests are encouraged to embrace the hidden beauty of Macau through their "Colorful Macao Moments" of recommended landmarks that celebrate Macau's rich cultural heritage, perfect for that holiday-inspired shot for sharing with family and friends. To enhance the travel experience, guests can access discounted hire of a range of traditional Chinese and Portuguese costumes to create a truly memorable holiday snap.
When: From now till December 23, 2020
Where: Sheraton Grand Macao, The Londoner Macao, Estrada do Istmo, s/n, Cotai
How much: From HKD $838++ per night (5% government tax will be exempted until October 31, 2020)
For more information, check their website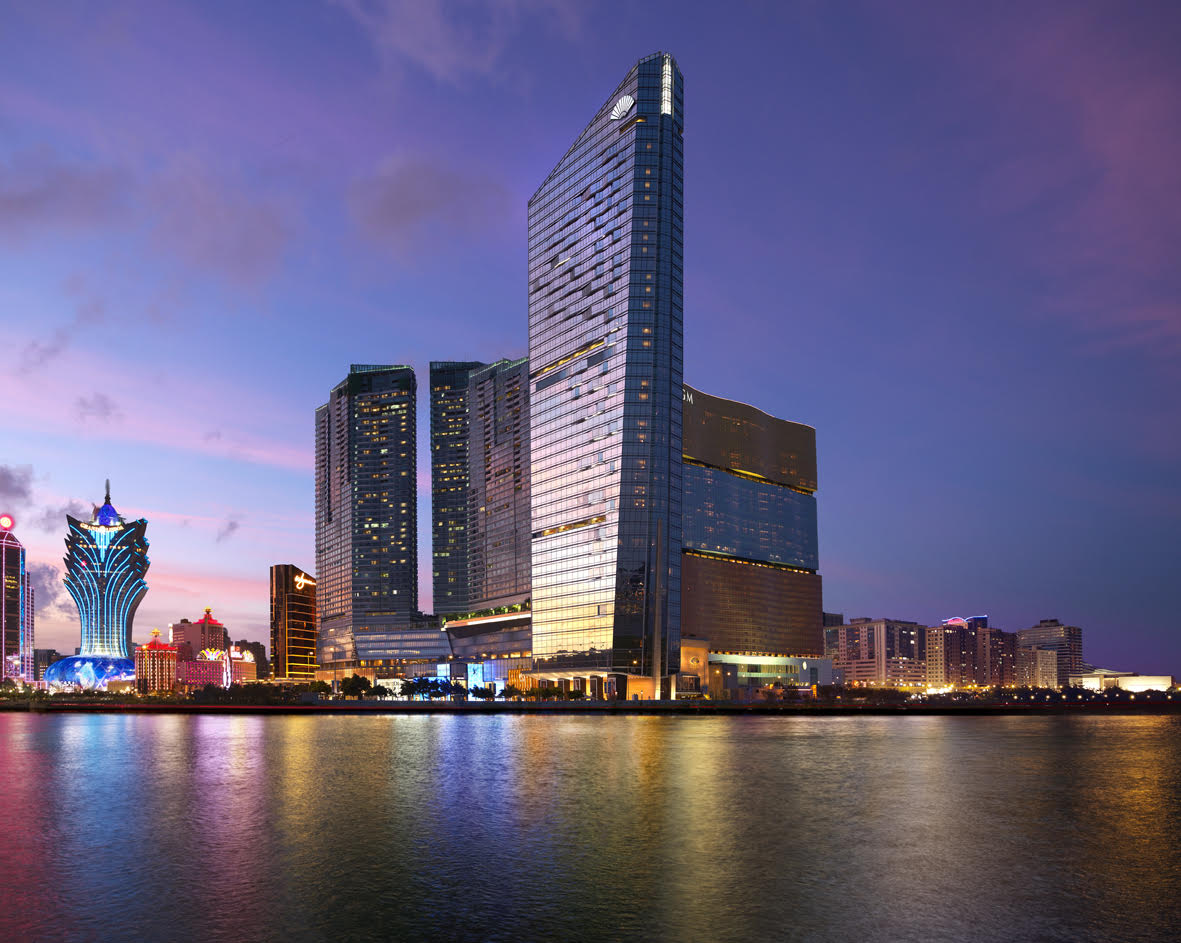 Thinking of taking some days off surrounded by great food, high-quality service, and breathtaking views? Enjoy a vacation close to home with Mandarin Oriental, Macau's latest package offer, valid until 31 March, 2021.
The Staycation by M.O. package includes accommodation in deluxe rooms or suites, daily breakfast for two at Vida Rica Restaurant, early check-in at noon, late check-out until 6:00pm, a daily HKD $300 dining credit per stay when booking a room, or HKD $600 when booking a suite. Guests can also choose one of the following: a 60-minute spa treatment for two at The Spa or a complimentary room upgrade to Waterfront Suite and an additional HKD $1,000 dining or spa credit.
When: From now till March 31, 2021
Where: Mandarin Oriental, Macau, 945 Avenida Dr. Sun Yat Sen, NAPE, Macau
How much: Daily rates from HKD $2,838
For more information and reservations, call +853 8805 8822 or send an email to [email protected]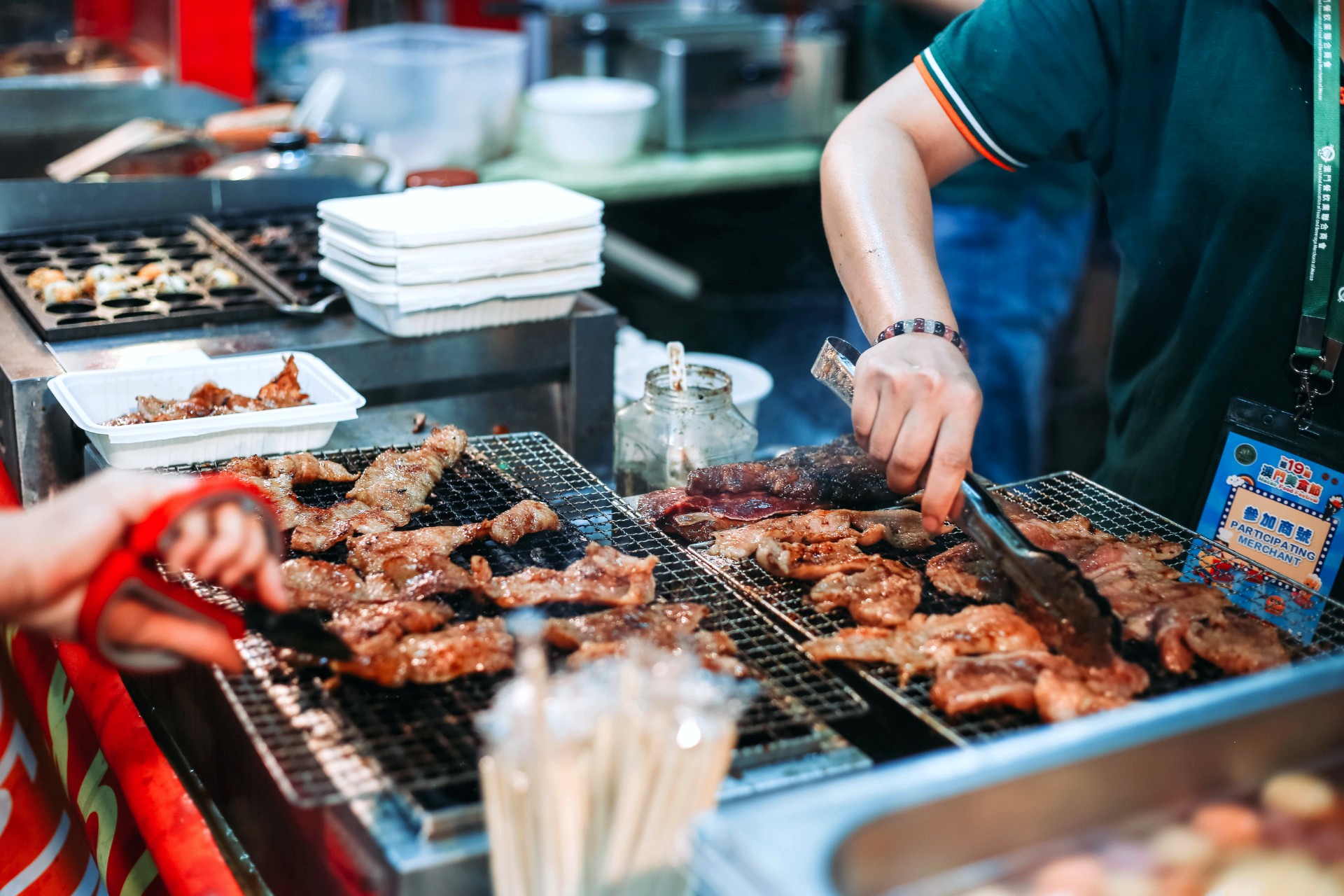 November brings delicious food to the forefront in Macau, with the 20th Macau Food Festival gathering more than 100 local businesses to display Macau's unique cuisine culture, combining both Chinese and Western styles. No matter whether you come with friends or family, you are sure to find shared joy at the food festival. There are also cool games and fun booths to try out, especially for those looking to win prizes and surprises!
When: Monday–Thursday, 5:00pm–11:00pm, Friday–Sunday, 3:00pm–00:00am, November 13–29, 2020
Where: Sai Van Lake Square, Largo da Torre de Macau
How much: Free admission
For more information, call +853 2857 5765 or check their website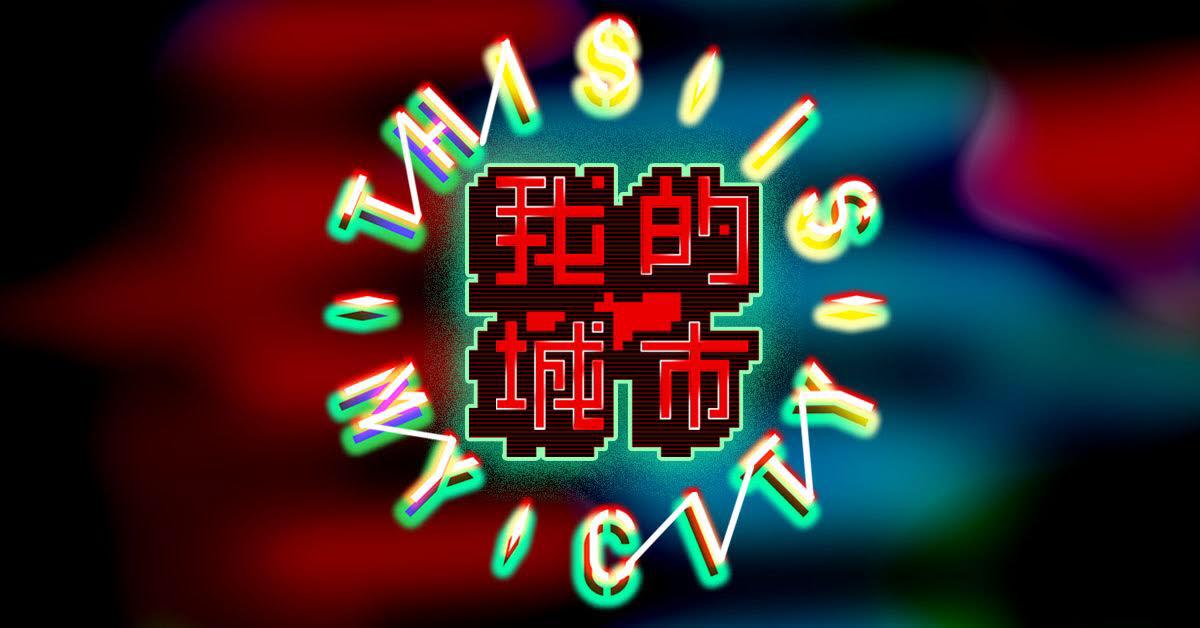 This edition of This Is My City Festival's (TIMC) highlights include a neon lights contest, cine-concerts, calligraphy, yoga, and more! In this extraordinary year, TIMC seizes the opportunity and embraces new challenges, this time with an exclusive bet on local creations, and including more than 30 artists.
The nights of November 13 and 14 are dedicated to concerts, namely of rock and independent music, and then funk, respectively. TIMC 2020 is divided into two blocks. The first weekend of the festival is dedicated to concerts at D2 CLUB. The second block of events takes place at Navy Yard #2–in Barra–on November 20, 21 and 22, with a wide range of shows and activities.
When: November 13 and 14, 20–22, 2020
Concerts (Pixels, Ryan Carroll and Trainspotters, Ari & the Party Animals, Lobo Ip) – 11:00pm, Friday and Saturday, November 13 and 14, 2020
Photo installation and calligraphy performance – 17:30pm, Friday, November 20, 2020
Concert (Concrete Lotus) – 8:00pm, Friday, November 20, 2020
Yoga sessions – 9:00pm, Friday, November 20, 10:00am, 12:45pm, 2:30pm and 9:00pm, Saturday, November 21, 2020 and 10:00am, 12:45pm, 2:30pm and 9:00pm, Sunday, November 22, 2020
After-party at LMA – 11:00pm, Saturday, November 21, 2020
Cine-concerts – 7:00pm (one cine-concert), Saturday, November 21 and 7:00pm (five cine-concerts), Sunday, November 22, 2020
Where: D2 Club, Avenida da Amizade e Avenida Dr. Sun Yat-Sen, NAPE, Macau, Navy Yard 2, Rua de S. Tiago da Barra, Macau and Live Music Association, 50 Avenida do Coronel Mesquita, San Mei Industrial Building 11B/F, Macau
How much: Concerts at D2 – MOP $180 per person (including two drinks)
Free admission for all the other festival's events
For more information on schedule, locations, and program, check the organizer's Facebook page
With the current unfortunate circumstances that no one needs a reminder of, the entertainment scene has become restricted and sometimes even frozen globally. Thus, when a worldwide-renowned and critically acclaimed art show comes to town, there is no reason to miss it! The anticipated teamLab SuperNature opened for visitors at The Venetian Macao's Cotai Expo this June.
Most likely, your Instagram feed has been overwhelmingly dominated by your friends' photos from this mindblowing exhibition. But if you haven't had a chance to check it out yet, read on to learn five reasons why you should visit teamLab SuperNature Macao!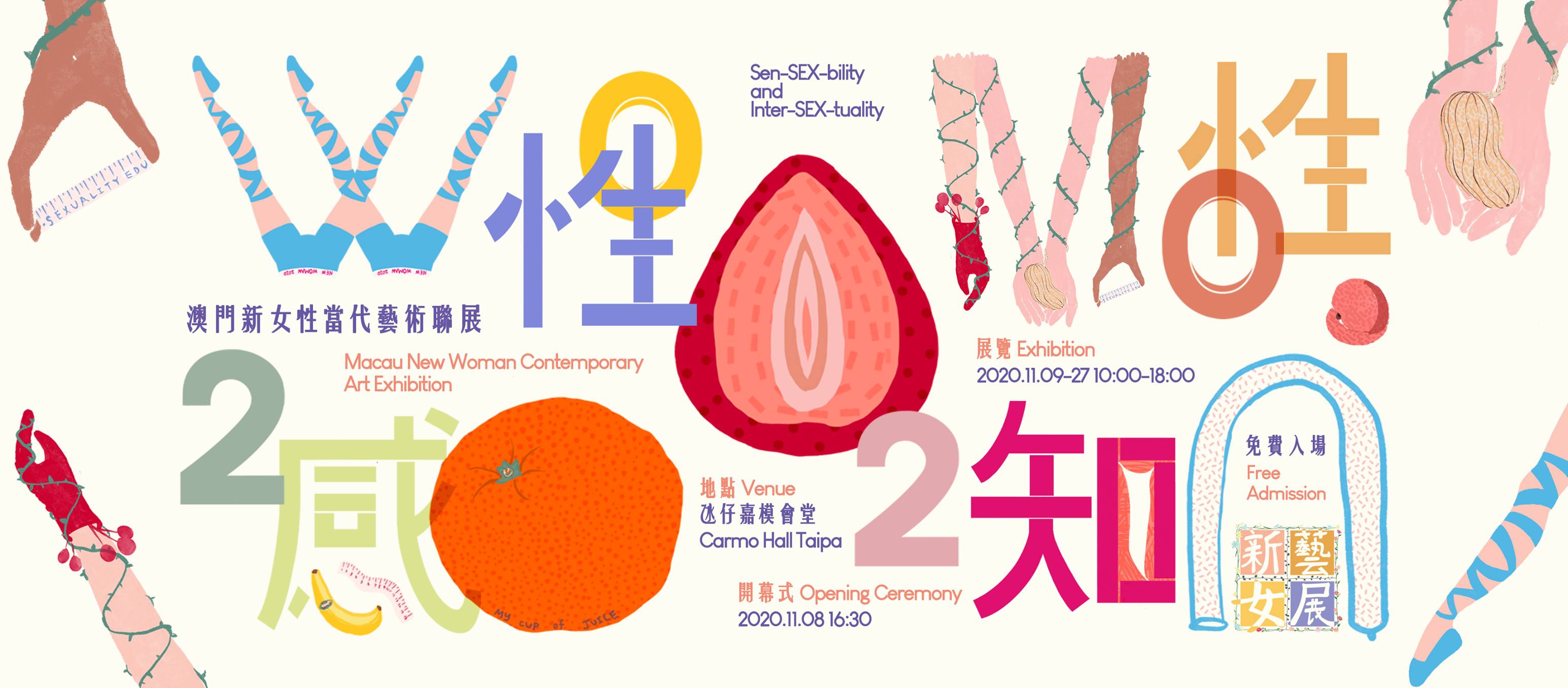 The 2020 Macau New Woman Contemporary Art Exhibition – Sen-SEX-bility and Inter-SEX-tuality is organized by the New Woman Development Association of Macao and co-organized by 480.0 Gender & Art Space (Hong Kong). "Sen-SEX-bility", is using our ability to be aware and to perceive, to feel the initial collision of "sex" that brings to our sense and find the purest consciousness that "sex" brings to the human.
"Inter-SEX-tuality", is the cognition of sexual sensation, sexual perception, sexual memory, sexual imagination, and sexual thinking. As life blooms and withers, the growth of each life is a unique blooming process, and we as the host of these blooming lives, let us enlighten the desire to gain knowledge and become an "Inter-SEX-tual" person. "Inter-SEX-tuality" is about exploring through messages from human senses to learn about "sex" with our cognitive ability.
When: November 9–27, 2020
Art Jam II Improvisation – 4:00pm–4:30pm, Sunday, November 8, 2020
Gesso carving workshop – 2:00pm–4:00pm, Saturday and Sunday, November 21 and 22, 2020
Artist sharing – 4:30pm–6:00pm, Sunday, November 22, 2020
*Free guided tours are also available for free but reservation is required at least two days in advance
Where: Carmo Hall, Avenida de Carlos da Maia, Taipa
How much: Free admission
For more information, check the event's Facebook page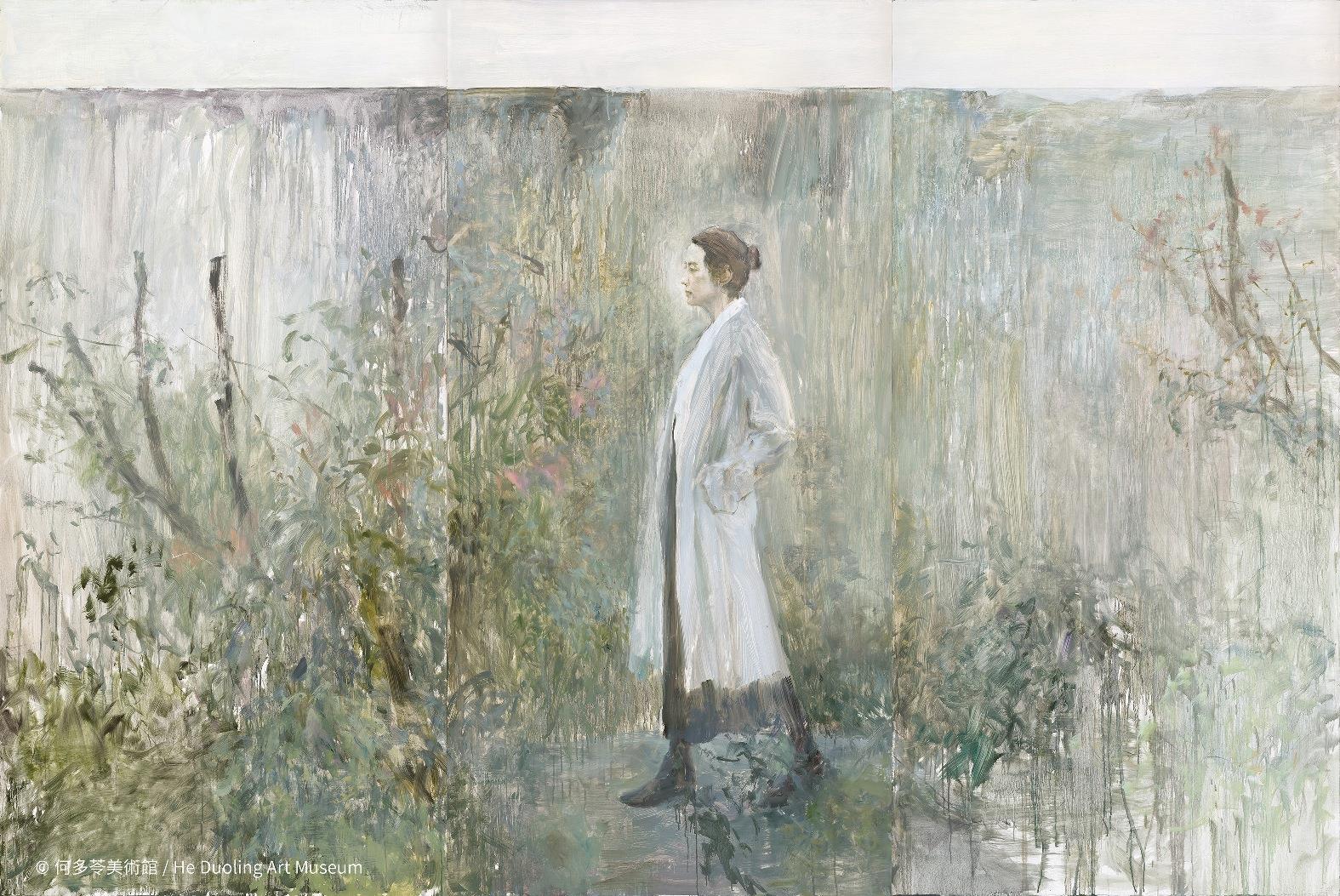 The Rebirth in the Spring Breeze: Art Exhibition of He Duoling showcases nearly 50 pieces and sets of sketches and oil paintings that cover various periods of He's artistic pursuit, including his new works from 2019. From these exhibits, visitors will catch a glimpse of his artistic development and feel his vigorous and endless creativity.
This exhibition also showcases House with No Roof and Wild Garden, Woman and Wall, the large-scale paintings completed by He last year. He has a fondness for architecture; he contemplated and constructed the relationship between the figures and the architectural environment in his Labyrinth Tower series, and he designed the He Duoling Museum by himself. He thinks highly of architect Ludwig Mies van der Rohe's 'less-is-more' approach and has integrated the architectural philosophy into his artistic language: using subtractive techniques, he conveys the subtlety and fullness in the refined yet simple composition of his paintings.
When: November 6, 2020–March 21, 2021
Where: Macao Museum of Art, Avenida Xian Xing Hai, NAPE, Macau
How much: Free admission
For more information, check the event's official website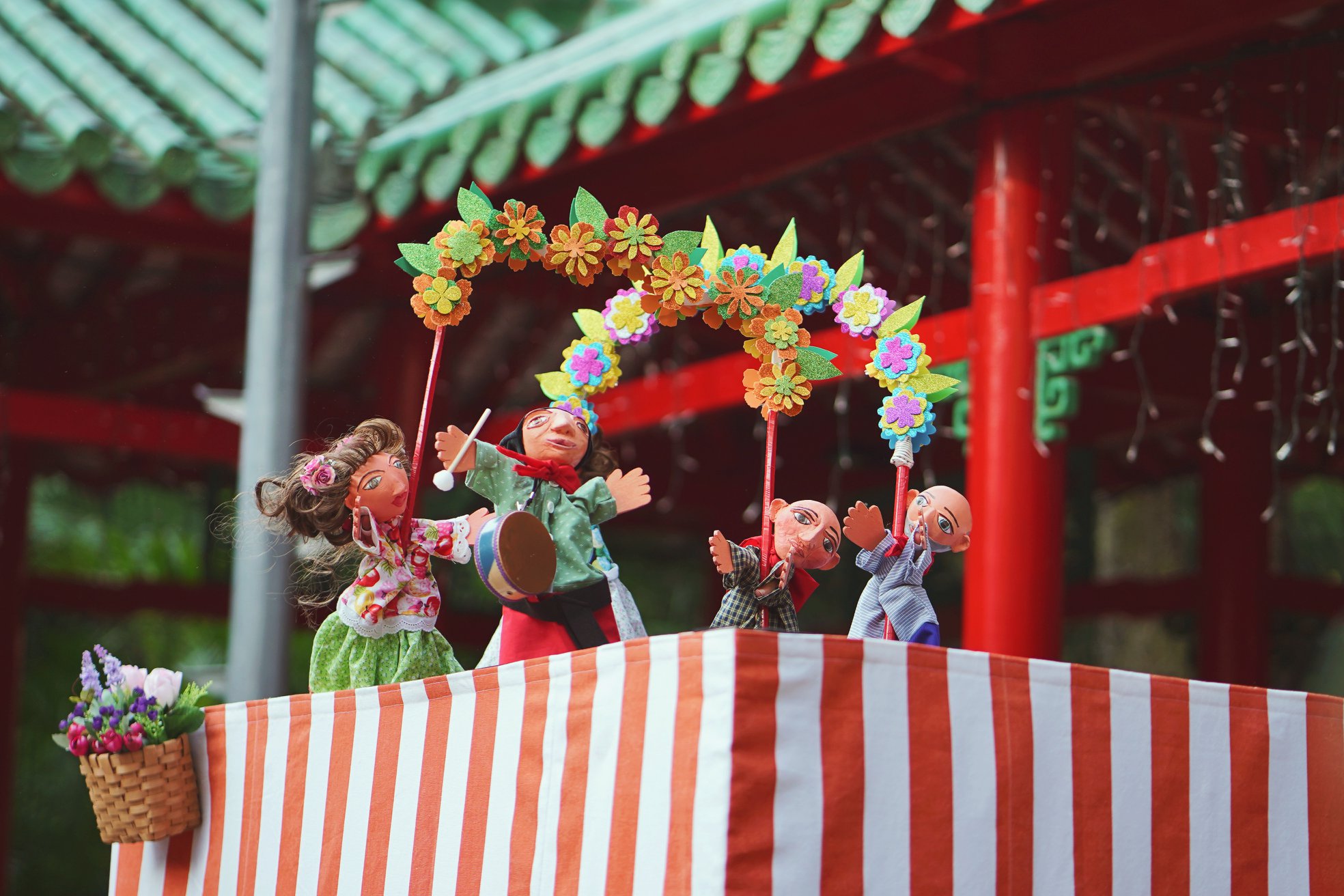 The Cultural Institute is promoting a series of activities and events this summer taking place at two major locations: in front of A-Má Temple and at the Taipa Houses-Museum. From July till August, everyone enjoyed concerts, theatre, performances, and urban wall painting in these areas. Due to the high popularity of this, the government is extending these free activities till mid-December, 2020. Featuring 84 sessions of seven different shows, it aims to entertain the population, from kids to adults.
With the theme Origins of Macau Traditions, there are programs regarding rituals and legends, stories on fishing villages, traditional dance, music, and popular music concerts. At the Taipa venue, there were performances by Portuguese and Macau groups, but also capoeira shows and much more. In front of A-Má Temple, people witnessed shows by Macau Space for Dance Idea, Dream Theater Association, Miss White Dance Group, the Macao Chinese Orchestra, and more. The Carmo Fair features activities by the Macau International Association of Tea Ceremony, the Macau Traditional Chinese Percussion Association and calligraphy master, Cai Chuanxing, the Brotherhood Art Association and more will present tea, calligraphy, music and literature talks and ceremonies. Macau artists Vitorino Vong and Jing Daan Wai were also invited to paint some new walls at the Inner Harbour and A-Má temple areas.
When: Saturdays and Sundays, July 25–December 27, 2020
Where: Largo do Pagode da Barra, Praça de Ponte e Horta, Patane Market and Taipa Houses-Museum
How much: Free admission
For more information, check their Facebook page
Tags