This weekend there is something for everyone! October is the start of the open season when it comes to events in Macau. Whether you're after highbrow entertainment, luxurious dining, casual beer festivals or an outdoor fiesta, there is an event to suit everyone over the next few days! At Vida Rica Restaurant they are hosting a luscious five-course Bollinger champagne dinner which should not be missed. There are also Oktoberfest parties abound, with no shortage of German-themed beer festivals taking place around town. There are even art exhibitions to satiate those with artistic tendencies plus a few good old cultural activities. So with the breezier post-summer weather officially here, celebrate the season in style and check out a few of these awesome happenings in town!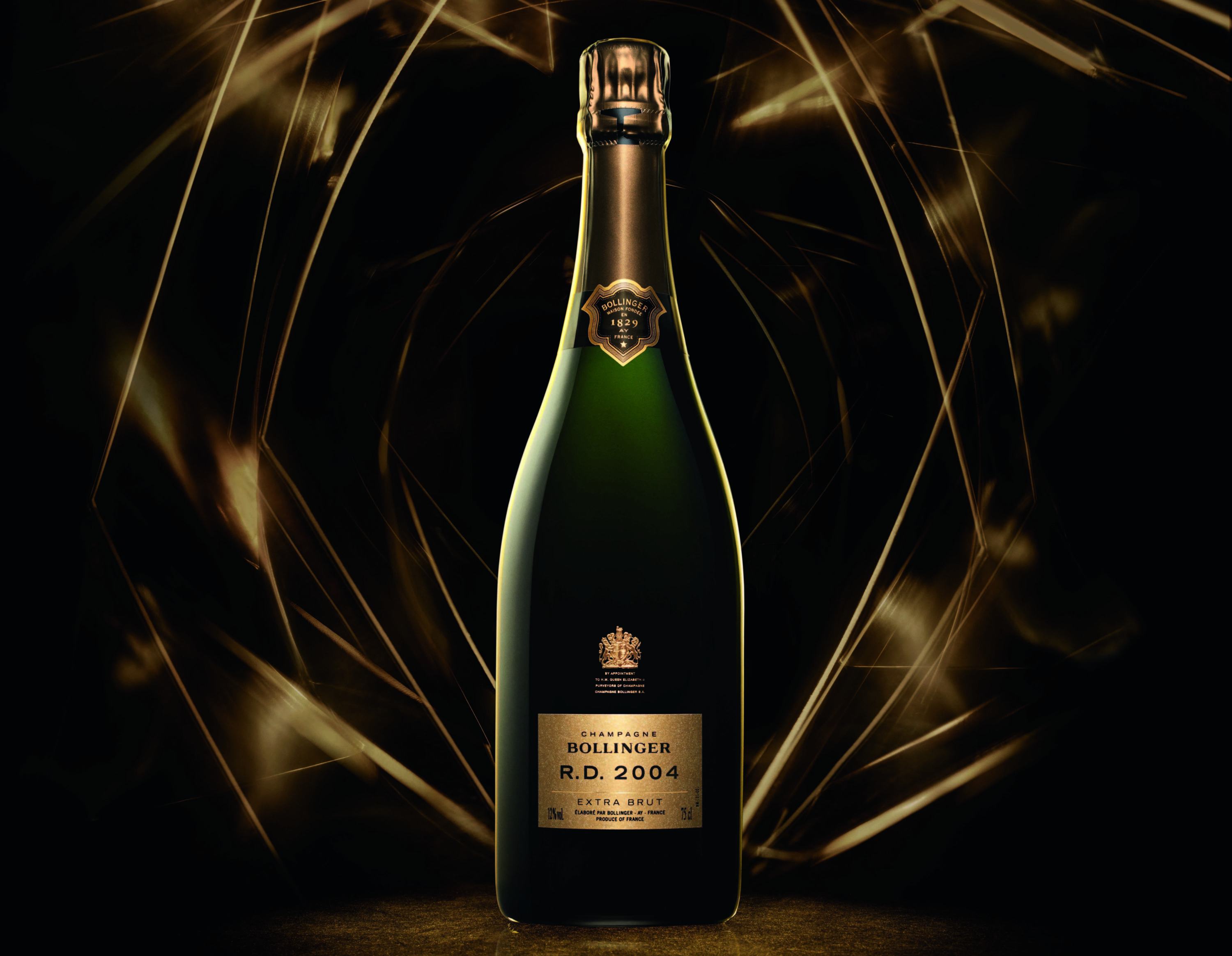 For one night only, the creative culinary team from Vida Rica Restaurant will be showcasing a five-course dinner menu carefully paired with Champagne Bollinger from Aÿ while offering a taste of ultimate indulgence. The experience will start with a welcome drink at Vida Rica Bar and finish with a wine dinner pairing at Vida Rica Restaurant. The experience includes a five-course dinner menu with Champagne pairing. Known to be one of the "great" champagne houses in France, Bollinger is best known for its distinctive taste, elegance and complexity.
When: 7:00pm–11:30pm, Friday, October 12, 2018
Where: Vida Rica Bar and Vida Rica Restaurant, Mandarin Oriental, 945 Avenida Dr. Sun Yat Sen, Nape, Macau
How much: MOP $1,288 per person
For reservations, please contact Vida Rica Restaurant by calling +853 8805 8918 or email them; or visit event's Facebook page
(See featured image on the top)
St. Lazarus Brides is a photographic installation by Vera Paz, which features 30 portraits taken with an iPhone 4 between 2015 and 2018 in the historical streets of St. Lazarus neighborhood. The exhibition, which is hosted by Albergue SCM until October 24, features brides and grooms as "real characters" in awkward and unexpected moments. The final emblematic pieces have film grain, blurriness, and low resolution – there is a lo-fi aesthetic sense to them.
These are couples' stories – sometimes lonely ones – captured in public, failed poses and portrait staging intervals. The showcase is supported by a soundtrack of romantic classic and contemporary songs from the 40s to excerpts of old Hollywood movies. The artist behind St. Lazarus Brides is Portuguese, but photography and music are universal, so everyone is welcome. The event is organized by d'As Entranhas Macau Cultural Association, co-organized by Albergue SCM and sponsored by The Cultural Affairs Bureau.
When: October 10–October 24, 2018
Monday: 3:00pm–8:00pm; Tuesday–Sunday: 12:00pm–08:00pm
Where: D1 Gallery, Albergue SCM, 8, Calcada da Igreja de S. Lazaro, Macau
How much: Free admission
For more information, either check Albergue SCM's Facebook page or the event's Facebook page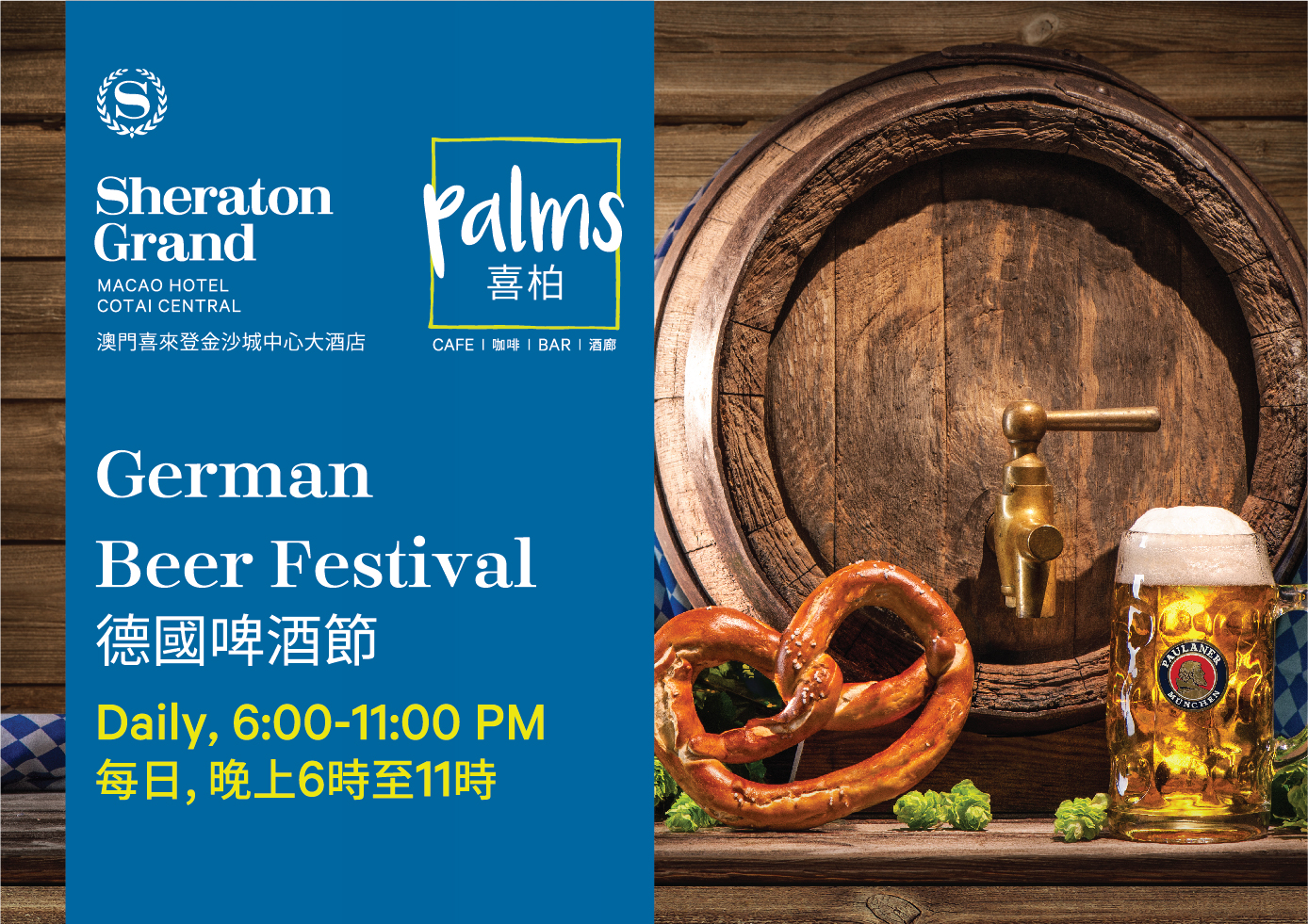 Sheraton's Palms Café and Bar opened early this year. Although they are known for their tropical theme, during October they are holding their inaugural German Beer Festival with traditional Bavarian dishes, beer, and everything German. Besides selected beer, there's an array of traditional dishes to try, including goulash (Bavarian soup), bauernbratwurst (sausages), roasted pork knuckle, plus a mixed Bavarian platter with a bit of everything, side dishes, and apple strudel.
When: 6:00pm–11:00pm, October 8–October 31, 2018
Where: Palms Café and Bar, Sheraton Grand Macao Hotel, Cotai Central, Estrada do Istmo, S/N, Cotai
How much: Prices vary according to dish
For more information please visit Palms Café & Bar website and Facebook page, call +853 8113 1200 or visit Sheraton Grand Macao Hotel, Cotai Central website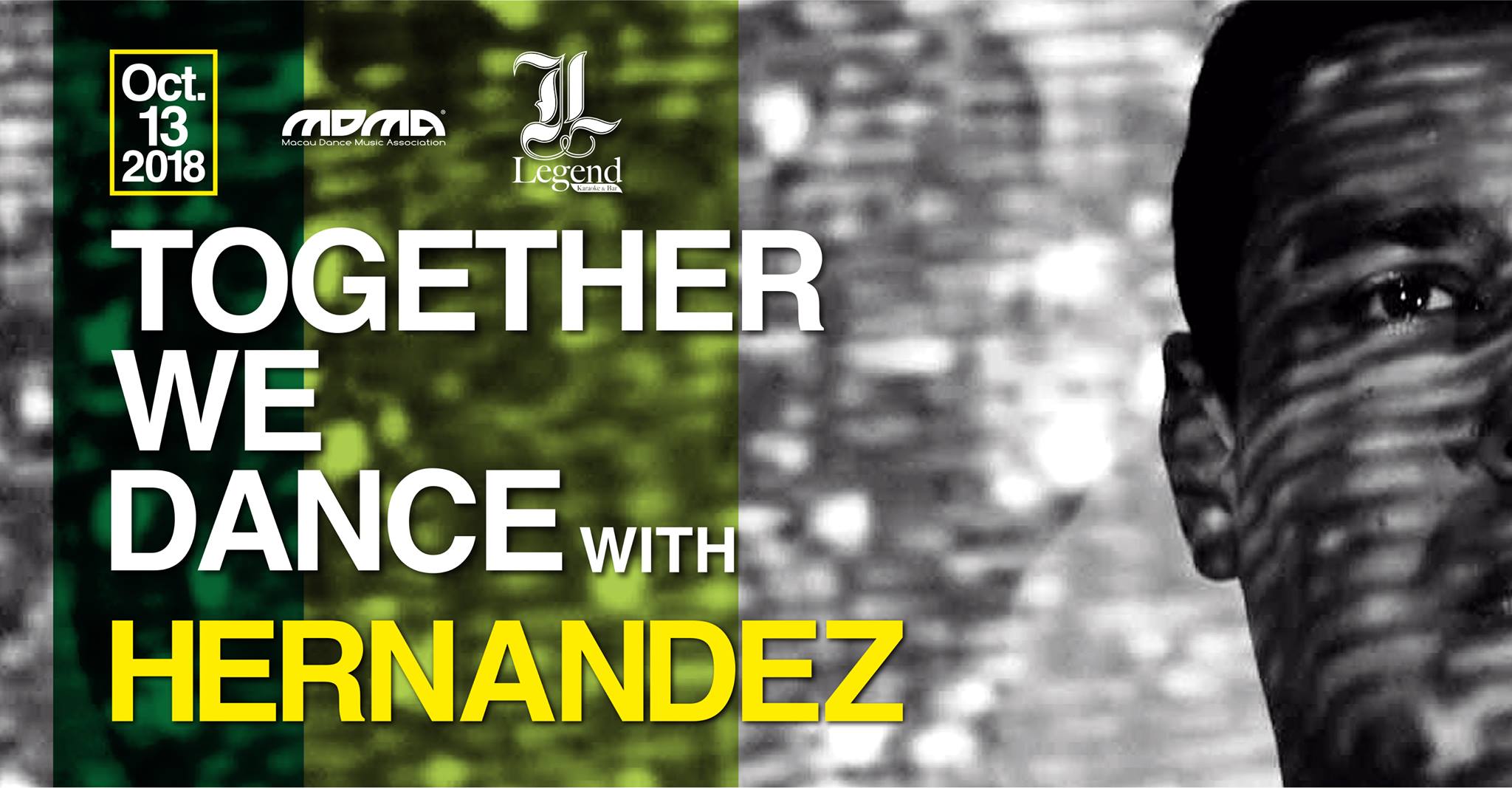 Together We Dance is another awesome party organized by the Macau Dance Music Association, known amongst local lovers of electronic music and clubbing as MDMA. Together We Dance will bring Portuguese DJ Hernandez (from Madeira Island) to a venue already well-known (and appreciated) by these parties' participants: The Legend Bar. Hernandez will be supported by local DJs D-Hoo and Loc Edu.
After organizing parties in Pacha Macau and other local clubs, the collective started curating events for a more specific crowd: electronic music lovers. It's not the first time MDMA has hosted a party at Legend Karaoke Bar. The venue creates an intimate relationship between people and music.
When: 10:30pm–5:30am, Friday, October 13, 2018
Where: Legend Bar, G/F Tower 3 Hung On Building, Rua Luis Gonzaga Gomes, Macau
How much: MOP $200 for men and MOP $150 for women (from 10:30pm to 1:00am); MOP $300 for men and MOP $250 for women after 1:00am onwards. Tickets include an open bar (unlimited).
For more details, contact the host through MDMA's Facebook page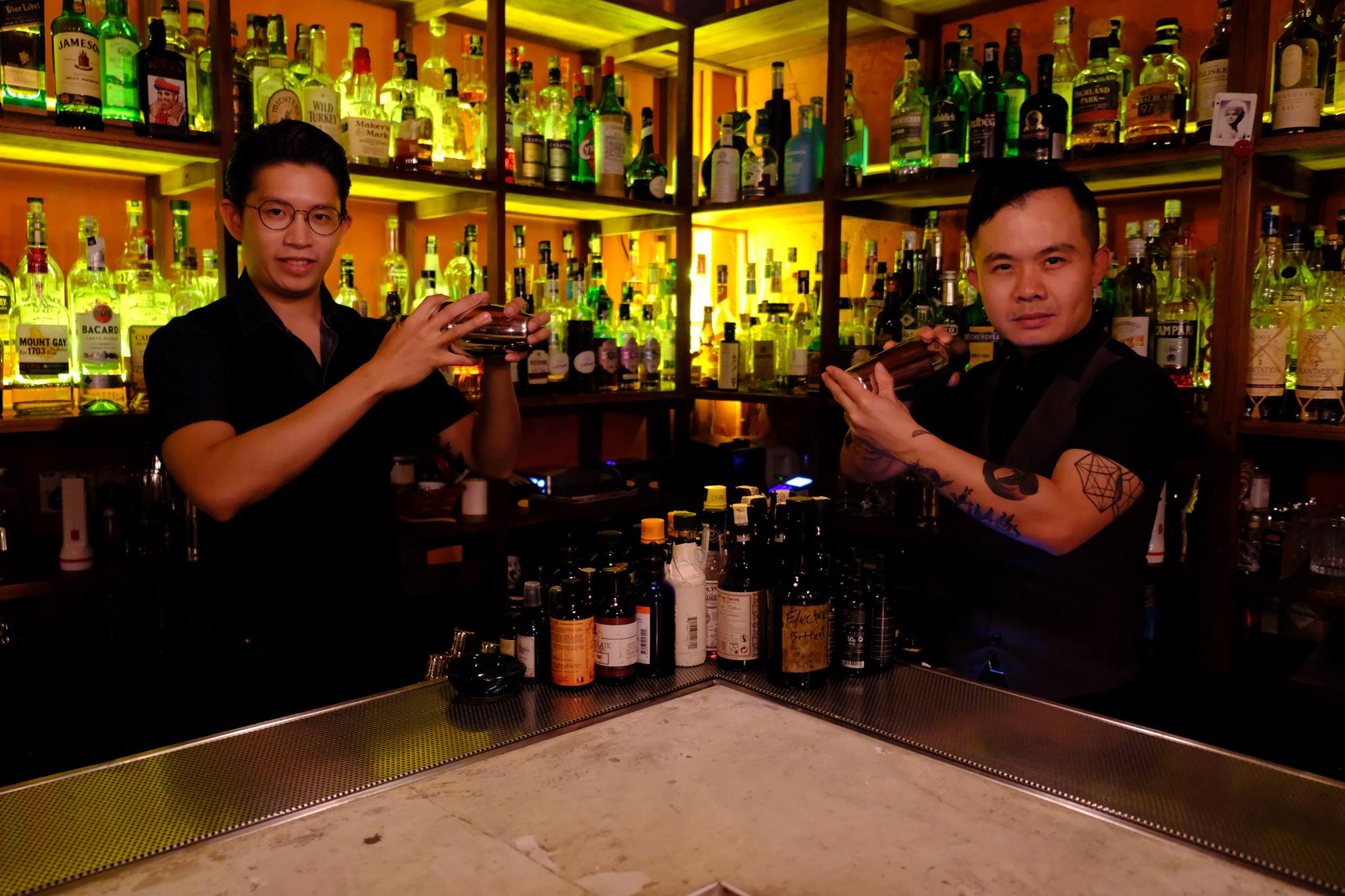 Guest mixologists Shawn Chong and Karl Too bring you their imaginative style of cocktails on October 12. These talented barmen founded Omakase + Appreciate in Kuala Lumpur (Malaysia), where guests enjoy an omakase experience ("bartender's choice") tailored to their tastes and their chosen spirit.
Discover the inventiveness that has earned the duo multiple awards at global competitions, and have earned their bar 10th place in Asia's 50 Best Bars in 2016 and Most Creative Cocktail Bar in The Bar Awards Malaysia 2017.
When: 9:00pm–12:00am, Friday, October 12, 2018
Where: The Ritz-Carlton Bar and Lounge, 51/F, The Ritz-Carlton, Galaxy Macau, Estrada da Baía de Nossa Senhora da Esperança, Cotai
How much: MOP $118 per cocktail
For reservations or further inquiries, call +853 8886 6712 or email them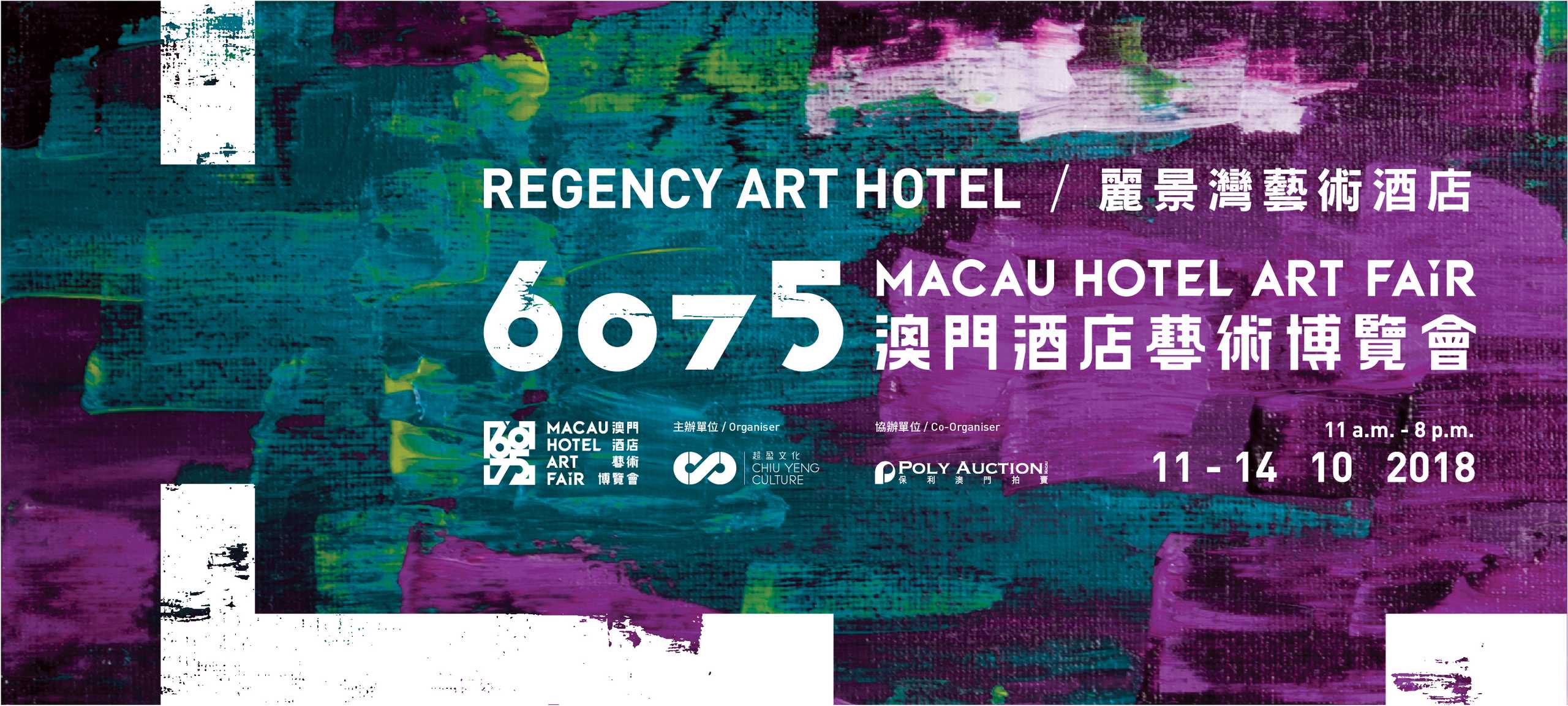 Macau is characterized by its vibrancy and uniqueness. The intersection of Chinese and Western cultures sharps the city spirit of innovation and cultural diversity. The fusion of art and the diversified development of different industries has accelerated and sustained the cultural development in Macau SAR, ad this is what this event celebrates. It is an art fair with a difference which will present works by 60 young and talented artists from Mainland China, Hong Kong, Macau, Taiwan and abroad, who were born after 1975.
The first and second "6075 Macau Hotel Art Fair", which took place in parallel with the auction of Poly Auction Macau, was successfully held at Regency Art Hotel in January and November 2016. The fair aims to support the development of creative industries of Macau, bringing creativity into the homely hotel rooms. The attempt to introduce the hotel art fair in Macau achieved satisfying sales result and attracted a remarkable number of visitors including collectors and art lovers.
When: 11:00am–8:00pm, Thursday to Sunday, 11–14 October, 2o18
Where: Regency Art Hotel, 2 Estrada Almirante Marques Esparteiro, Taipa
How much: Free admission
For more information, visit their website
---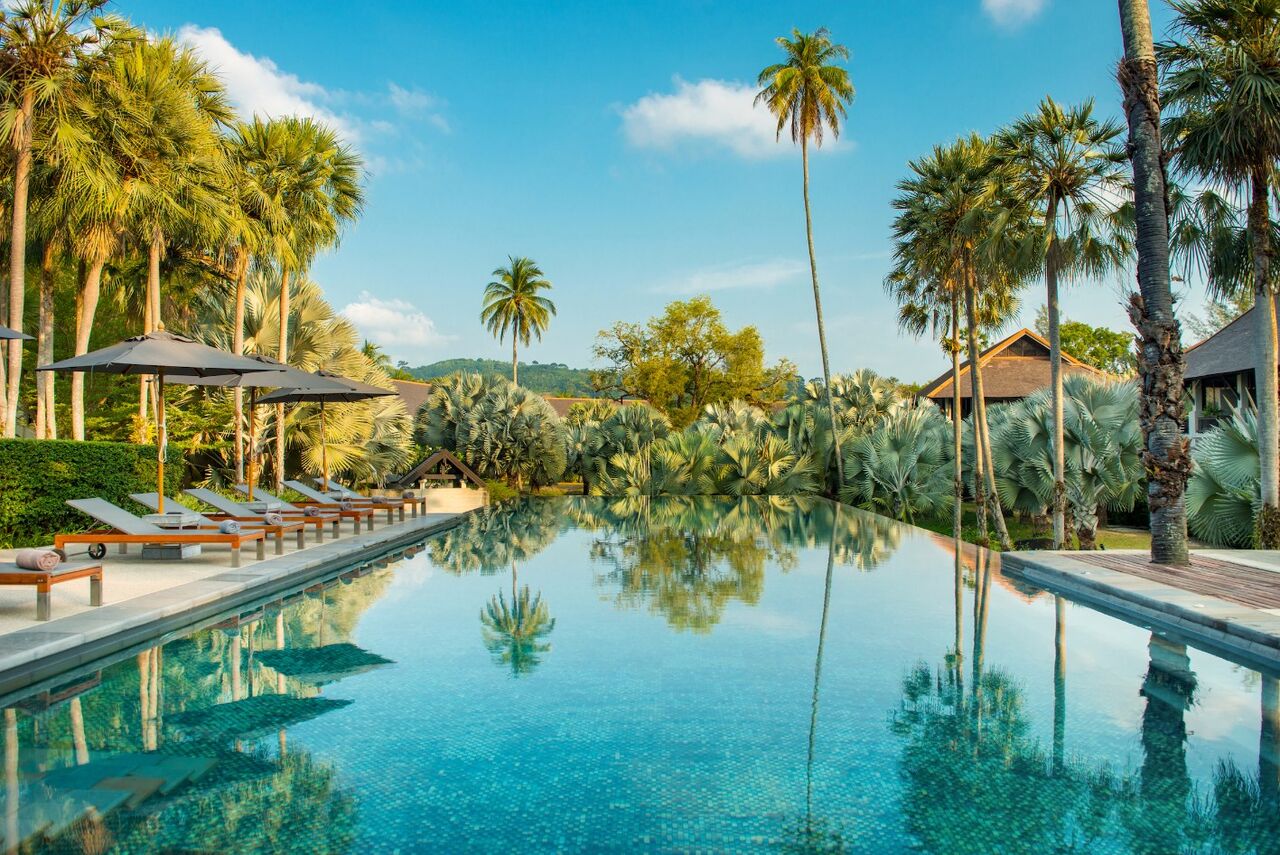 We're always on the lookout for good deals, bargains and prizes for our readers. Since the temperatures haven't quite dropped enough yet, we thought we'd give you the chance to extend your summer with a stay at one of the most distinctive resorts in Phuket, The Slate. Phuket is only a short flight away, and you could be there checking in, in less than half a day if you enter our super exciting giveaway!
The luxuriously-crafted resort is nestled on the sheltered shores of Nai Yang Beach and cradled by Sirinat National Park. Boasting an all-suite and villa setup, The Slate is inspired by Phuket's tin mining heritage. They offer 177 accommodation choices, with seven exquisite Private Pool Villas, eight dining venues, three swimming pools, an award-winning spa and a host of other facilities and services across a 35-acre Bill Bensley designed landscape.
If you win our giveaway, you could be stepping into the open-air lobby, which is technically just a few hours away from Macau. After you check in you will be whooshed to your Pearl bed suite studded with sophistication, featuring fine interiors and amenities. Don't hang in the comfortable room too long, as magical dining destinations and stunningly-designed azure pools (yes, more than one) around the resort await you. You can have all this and call it home for three days and two nights for free. This once in a lifetime competition has a total value of THB $30,000 which converts to MOP $7,403.69! How's that for a holiday treat! What are you waiting for? Enter now! Good luck!
GIVEAWAY DETAILS
Includes three days and two nights in The Slate's Pearl Bed Suite
Includes daily breakfast for two guests
Round trip airport transfer
Does not include flight tickets or other meals.
Conditions:
Validity from November 1st, 2018–October 31st, 2019
Blackout dates: December 10th, 2018–February, 10th, 2019
Subject to availability and advance reservations are required via 

[email protected]

Please see additional terms and conditions on the giveaway page
Tags