Venues are reopening and events are restarting again, so be sure to check out our selection of the best things to do around town this weekend! Mark your calendar and gather your friends for an evening of cocktails and incredible moments. One thing we've tried and loved was Grand Hyatt Macau's Golden Autumn Afternoon Tea at Grand Club, which we highly recommend to friends and family! Besides these foodie offers, take some time this weekend to enjoy the German beer party, Oktoberfest at Paulaner Wirtshaus Macau. It resumes starting this Friday evening, so be sure to book a table to drink some beers and eat Bavarian goodies.
(See featured image)
Make your Wednesdays feel like a weekend with free-flow champagne during ladies' night at The Macallan Whisky Bar & Lounge! Enjoy one full hour of free-flow G.H. Mumm Champagne Cordon Rouge for a steal! Have a sparkling evening with your friends and immerse yourself in the relaxing atmosphere of this elegant bar. Gather your best buddies and enjoy the glimmering bubbles of champagne with snacks, live music and a comfy atmosphere.
The Macallan Whisky Bar & Lounge is the go-to spot if you're looking for a cozy yet modern and welcoming venue to spend time amongst friends. The bar's leather sofas go perfectly with the wooden decor which adds to the chill vibes that the bar and lounge exudes. With welcoming staff and a wide selection of original drinks and snacks, this is an unmissable spot! Ladies' Night just got a whole new meaning at The Macallan Whisky Bar & Lounge, with high-quality champagne and tapas. Make sure to book a table and talk the night away with amazing company while the champagne is flowing!
When: 6:00pm–midnight, Wednesdays, September 1–November 25, 2021
Where: The Macallan Whisky Bar & Lounge, 203, 2/F, Galaxy Hotel, Galaxy Macau, Estrada da Baía de Nossa Senhora da Esperança, Cotai
How much: MOP $128 per head per hour
For more information, call +853 8883 2221 or check here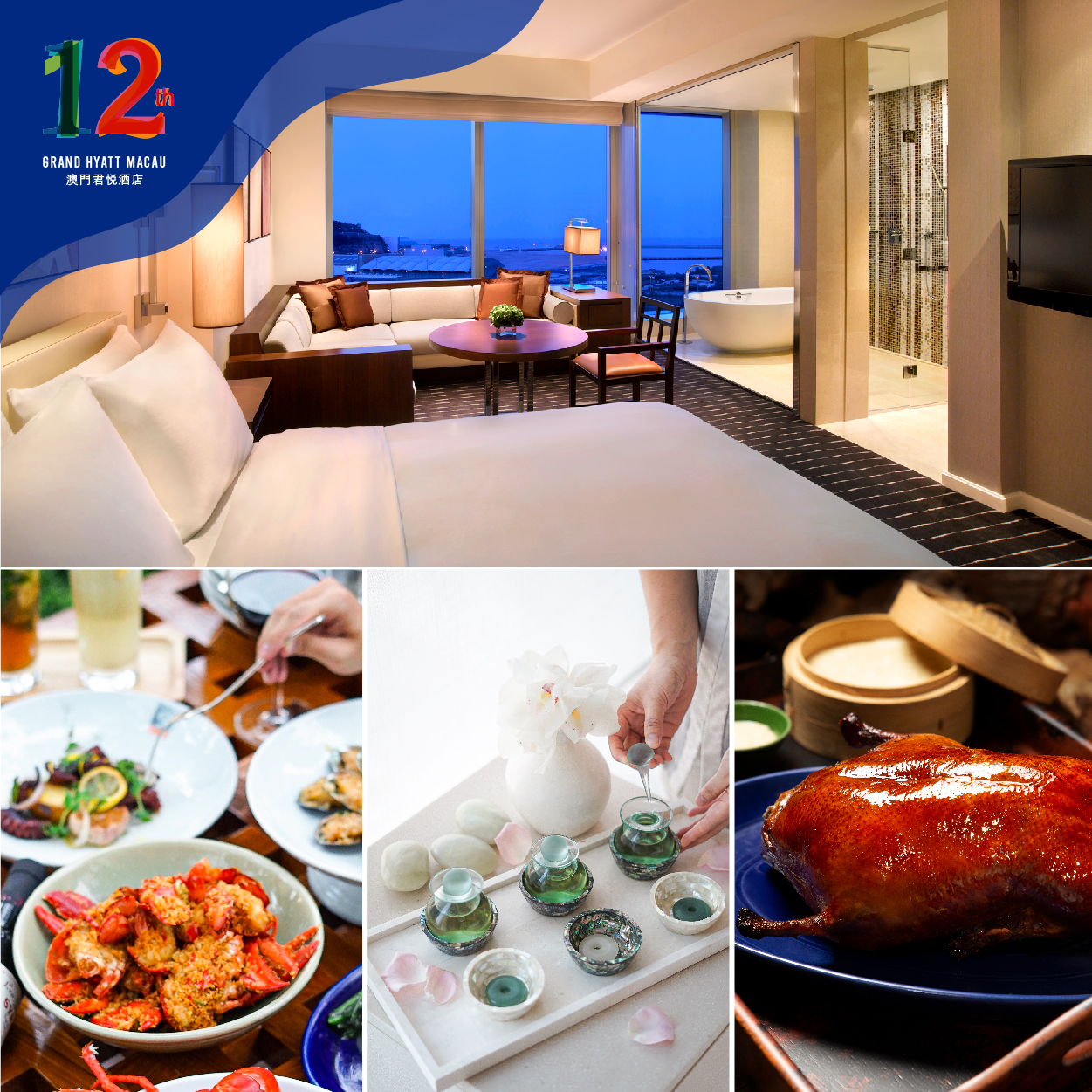 Grand Hyatt Macau has been committed to creating remarkable experiences and genuine service for guests over the past 12 years. To celebrate this big day, Grand Hyatt Macau is offering the "12th Anniversary Celebration Package" accommodation privilege and launching a new official e-voucher store, allowing guests to enjoy a wide range of accommodation, dining, spa, and other limited privileges.
To welcome this grand occasion, Grand Hyatt Macau launches its new official e-voucher store. A series of amazing limited-time offers on accommodation, dining, and spa with discounts up to 54%! To extend the sincere gratitude and appreciation for the continued support of our guests, exclusive accommodation privileges–"12th Anniversary Celebration Package" will be offered for a limited time only. Priced at MOP $1,200, guests can enjoy one-night accommodation in a deluxe room and MOP $1,000 hotel credits which can be consumed in Beijing Kitchen, Lobby Lounge, Grand Club, room service, and Isala Spa during the stay. Plan an ultimate getaway with your friends and family!
When: Ongoing
Where: Grand Hyatt Macau, City of Dreams, Estrada do Istmo, Cotai
For more information on these campaigns, click here or send an email to [email protected]. For more info on the mezza9 dinner for two persons and the Beijing Kitchen signature dish, check here. If you're looking to enjoy the Grand Club afternoon tea for two persons and the 60-min Isala body massage for two persons, find additional info here. As for the three 90-min Isala signature massages, and three spa and fitness day passes deal, all the information is here.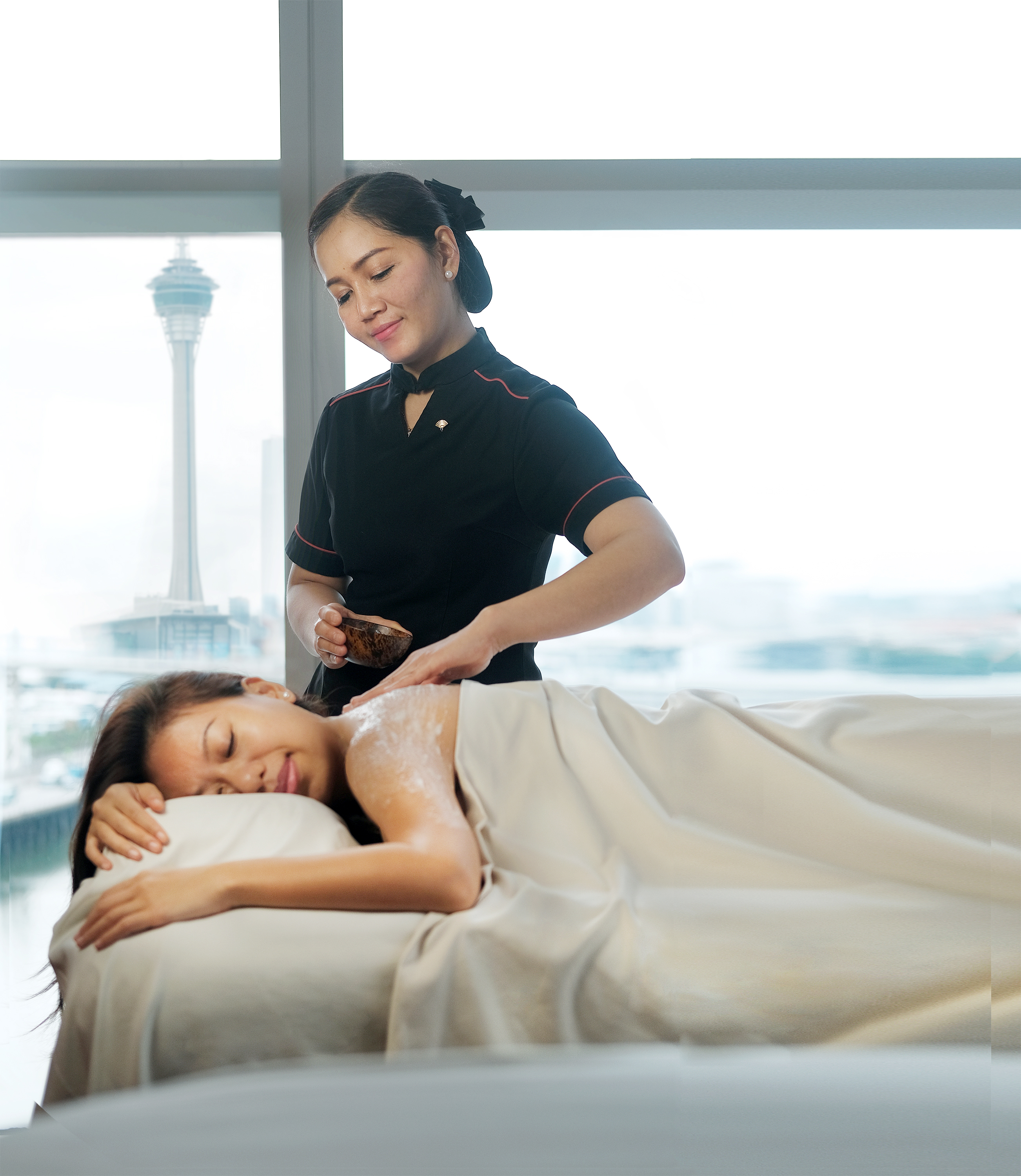 Specially designed for the delicate breast area, this exclusive and time-limited Pinktober promotion is a treatment that begins with the removal of dead skin cells before a special massage technique to release pain and breast tenderness. After the massage, a firming breast mask will be applied for moisturizing while lifting the breast tissue. Everyone deserves a moment of relaxation once in a while so book yours now!
When: October 1–31, 2021
Where: The Spa, Mandarin Oriental, Macau, 945 Avenida Dr. Sun Yat Sen, NAPE, Macau
How much: Breast Care Massage – MOP $480 per person (20 minutes)
Breast Care Treatment – MOP $980 per person (45 minutes)
For bookings or more information, call +853 8805 8588 or send an email to [email protected]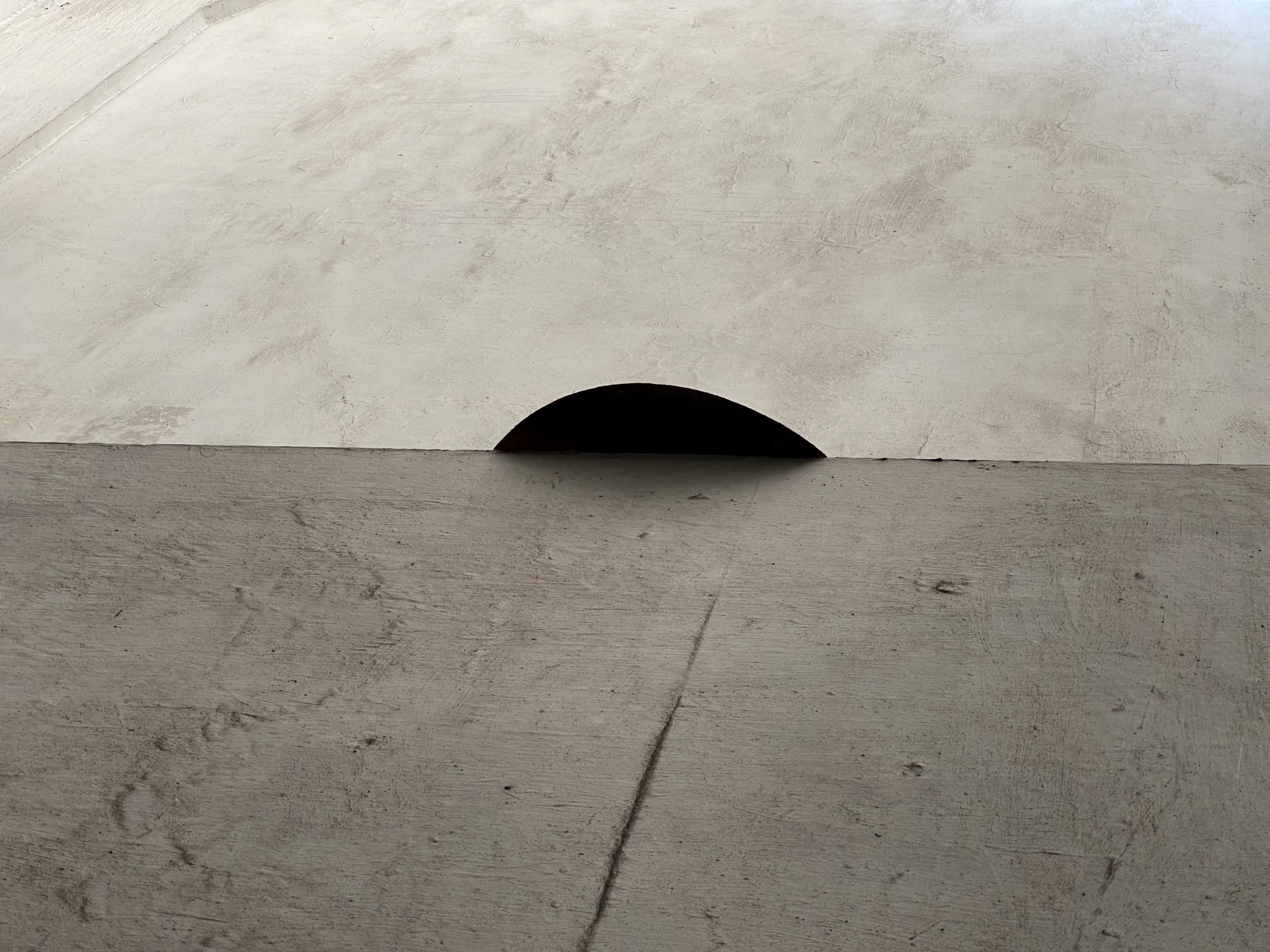 Taipa Village Cultural Association presents the last exhibition of the year, "Death and Rebirth – New Photography Works by Ieong Man Pan". As a starting point for this body of work, Ieong recalls some of his life-changing personal experiences in search of a way to reset his photographic eye and continue to find a reason to pursue his passion. Focused on fleeting moments that usually pass unnoticed to the common and untrained eye, the uncanny framing magnifies the meaning of being present, being there at that specific moment of time and space, equal to none other.
According to the curator, "It seems Ieong has been busy with many other facets still related to art in general and photography in particular, such as curating exhibitions, opening his own commercial photography studio and founding the 1844 Photography Art Space, a gallery entirely dedicated to showing local photographic artwork."
When: October 6–31, 2021
Where: Taipa Village Art Space, 10 Rua Dos Clérigos, Taipa
How much: Free admission
For more information, check here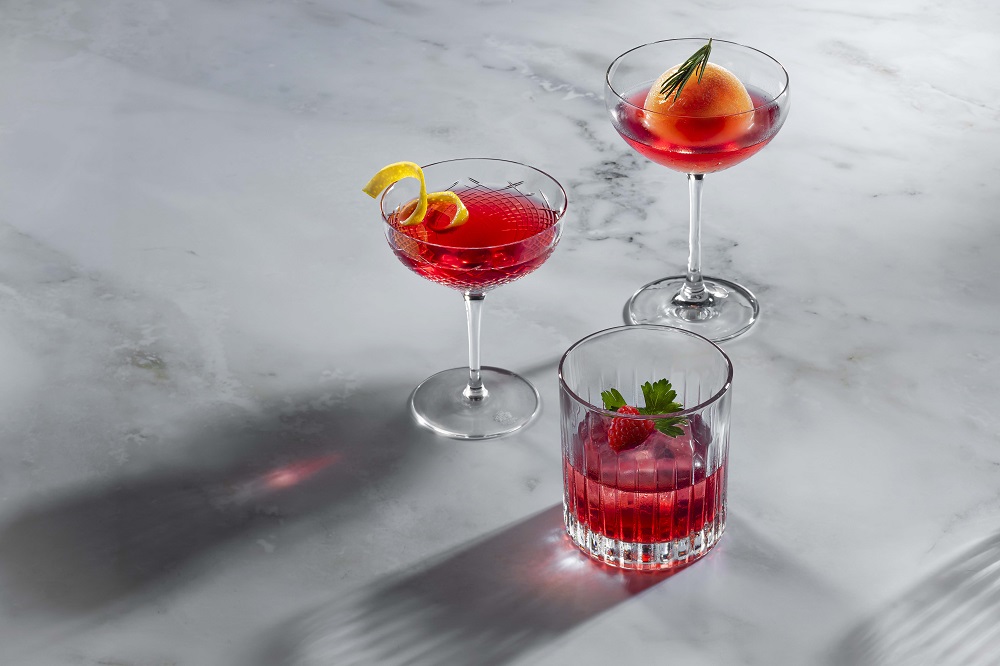 The St. Regis Bar invites negroni aficionados to discover new negroni concoctions curated by talented mixologists. Continuing with the tradition of enlivening time-honored recipes, guests can experience The Negroni Variations. The Negroni cocktail was invented in 1919 at Caffe Casoni in Florence by Conte Camillo Negroni. He requested the bartender to strengthen his favorite cocktail, the Americano by replacing the soda water with gin and garnishing it with a slice of orange, hence, the Negroni was born.
Discover The Negroni Variations curated with contemporary craftsmanship at this stunning venue. The St. Regis The Bitter Edition is a twist to the traditional drink with St. George Botanivore Gin, Antica Formula rosemary, campari and a healthy dash of Regan's orange to balance the rich character. Mezze Negroni combines award-winning Tequila Alipús Mezcal with Mancino Vermouth, vermouth to be enjoyed on its own or served as a perfect companion in cocktails.  Campari and fresh raspberry are added to create a symphony of flavors. The Sloe-Groni is an exquisite blend of Sipsmith London Dry Gin, Sloe-Gin, campari, and sweet vermouth. The bitter-sweet concoction with fresh fruity notes elevates the classic negroni to another level. To complement the Negroni selection, The St. Regis Bar serves tantalizing fare such as dry-aged beef burger, Boston lobster, fried baby calamari, and truffle fries.
When: September 13–November 30, 2021
Where: The St. Regis Bar, Second Floor, The St. Regis Macao, The Londoner Macao, Estrada do Istmo, s/n, Cotai
How much: From MOP $138 per cocktail*
For more information and reservations, call +853 8113 1300 or send an email to [email protected]
*All prices are subject to 10% service charge
The MGM Special Exhibition "Awakening" is one of the core activities of Art Macao. Curated by Calvin Hui, the exhibition draws from the cultural symbol of the lion and interprets it through contemporary art, in response to the longstanding historical and cultural roots and to demonstrate cultural confidence in the post-pandemic era. Chinese contemporary artists, Xue Song and Liu Guofu have created brand new artworks inspired by the imagery of the lion.
The exhibition also features numerous works from the Chairman's Collection, including important works by such preeminent artists as Cai Guo-Qiang, Wang Huangsheng, Liu Jianhua, Yu Yang, Yuan Jai, and Chloe Ho, as well as the imperial carpet of the Qing Dynasty – Five Lions. These grandiose exhibits all explore the old and new artistic traditions with the audience and broaden their mind and sight of the future.
When: July 16–October 31, 2021
Where: Spectacle, MGM Cotai, Avenida da Nave Desportiva, Cotai
How much: Free admission
For more information, check here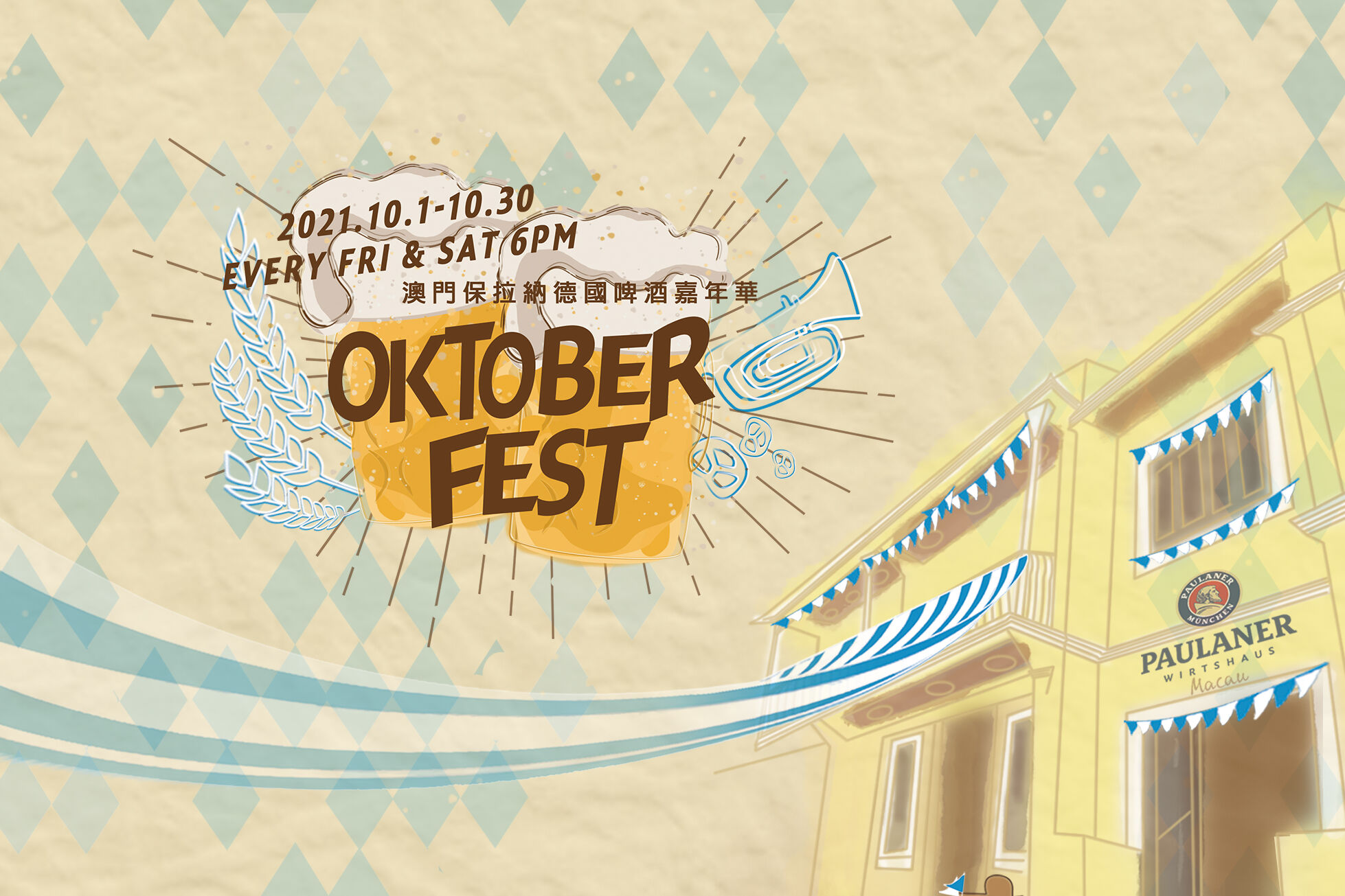 Paulaner Wirtshaus Macau–the city's first official  Paulaner beerhouse–takes great pleasure in hosting the first German Oktoberfest to be held in the historic destination of Taipa Village Macau. Taking place throughout October on Friday and Saturday evenings, this fun-filled, big-on-beer celebration will feature a  wide range of special menus offering seven varieties of Paulaner draft beer and authentic  Bavarian cuisine. The festivities will include eclectic live band performances, interactive themed games, and traditional celebratory fixtures to recreate the atmosphere of  Germany's most famous annual event.
The first official Paulaner beerhouse in Macau, Paulaner Wirtshaus brings authentic flavors from the heart of Bavaria to Taipa Village, adding even more international diversity to this thriving epicurean destination. During Oktoberfest, customers can enjoy a glass of seasonal Paulaner beer or a selected cocktail or mocktail, as well as savory barbecue snacks.
When: Fridays and Saturdays, 6:00pm–midnight, October 1–31, 2021
Where: Paulaner Wirtshaus Macau, 41-43 Rua dos Negociantes, Taipa Village
How much: MOP $98 per person
For more information, call +853 2838 1038 or check the organizer's Facebook page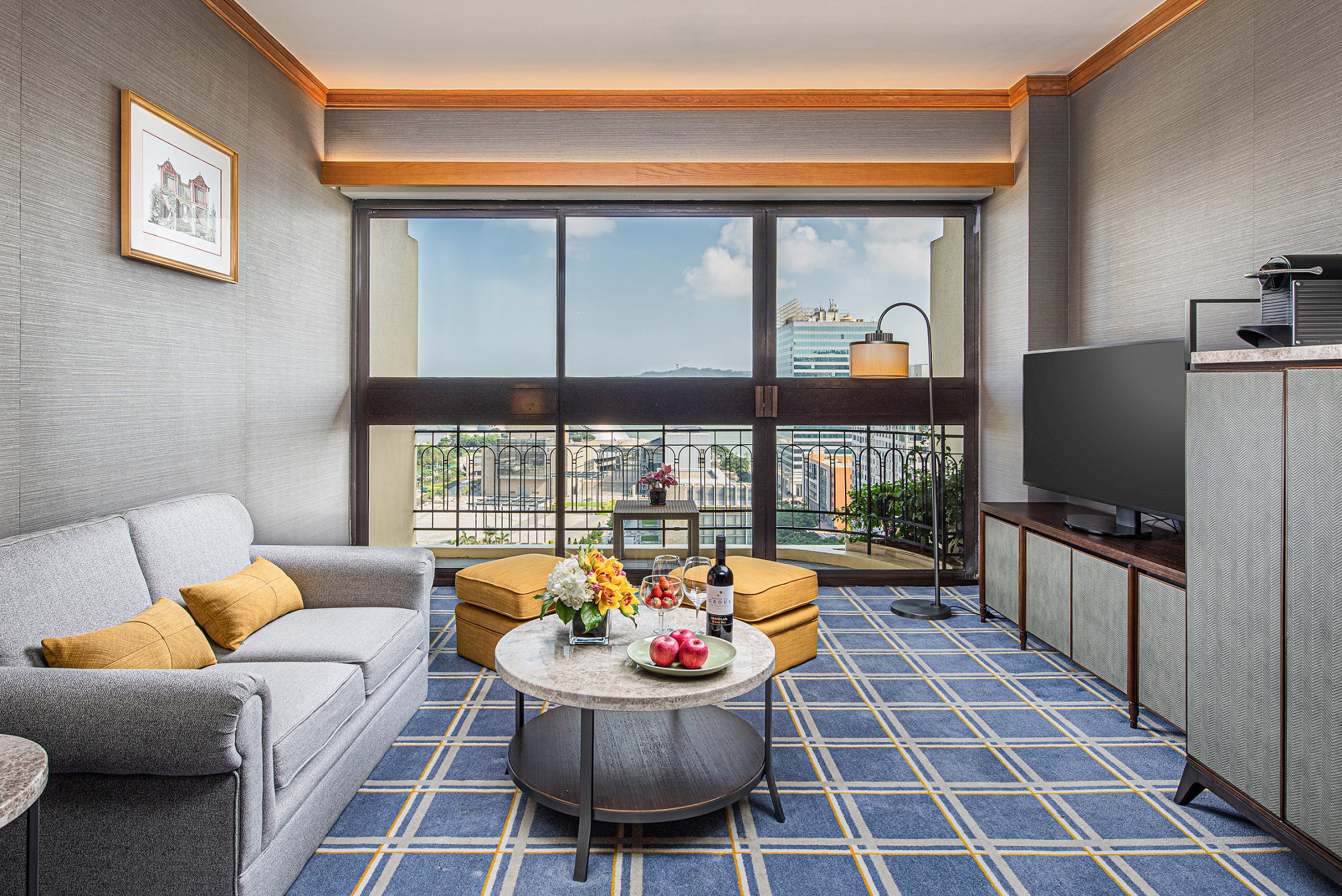 Autumn is almost here and Artyzen Grand Lapa Macau has crafted a series of interesting activities and deals for everyone to fully enjoy the season! From staycations with workshops, fado nights, and set lunches, there's an array of events to be a part of, so don't miss the chance to visit this property and take the whole family or a bunch of friends.
When: Ongoing
Where: Artyzen Grand Lapa Macau, 956-1110 Avenida da Amizade, Macau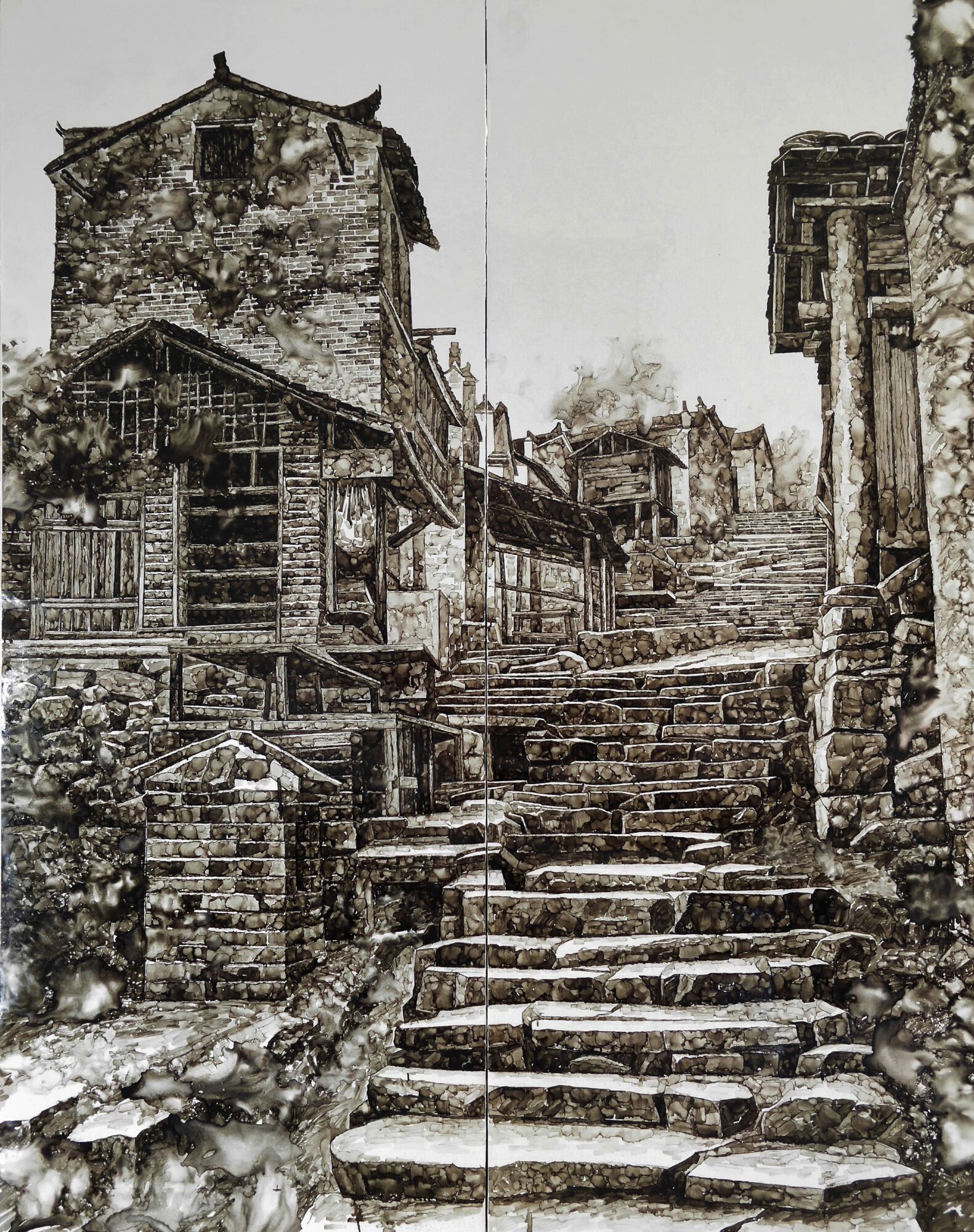 Part of Art Macao: Macao International Art Biennale 2021, with the theme "Advance and retreat of globalization", the Selected Works by Local Artists exhibition offers us an opportunity to review the globalization status in the time of a pandemic through visual arts. A public calling for visual artworks from local artists had been held. 12 pieces/sets of outstanding works were selected, including paintings, three-dimensional installations, sculptures, and photography. The artworks selected are exhibited at the Former Municipal Cattle Stable. This exhibition provides Macau artists with an international platform for exchanges, so as to improve the international vision and cultivate talents.
When: Daily, 10:00am–7:00pm, August 29–October 24, 2021
Where: Green Townhouses, Former Municipal Cattle Stable, Intersection of Avenida do Coronel Mesquita and Avenida Almirante Lacerda
How much: Free admission
For more information, check the event's official page
The exhibition is divided into four sections, namely Revolutionary Epic, Praise of the New Era, Chang'an New Painting and Strength of Character, featuring over 150 outstanding works by Shi Lu, a renowned painter of the Chang'an Painting School, including ink wash paintings, prints, oil paintings, and calligraphies, supplemented by relevant historical materials, documents and pictures, showing the change and innovation of the theme of his works and the formation of his distinctive style.
Shi Lu (1919–1982), a native of Renshou County in Sichuan Province, is the adopted pseudonym of Feng Yaheng, because of his admiration for Shi Tao and Lu Xun. As one of the 20th-century artists with the greatest contemporary spirit and avant-garde vision in the history of Chinese art, Shi Lu devoted his life to the inheritance, innovation, and development of national art, and advocated the artistic principle of "learning from tradition on the one hand and learning from life on the other", incorporating the scenery of the Loess Plateau and the customs of northern Shaanxi into his paintings. By developing his own style in landscape painting, portraits, bird-and-flower painting, calligraphy, seal carving, poetry, and literature and art theory, he created and promoted one of the most important schools of modern Chinese painting – Chang'an Painting School. Shi Lu led his life exactly as he said: "I believe the intention of the painter is to represent the times." Through this exhibition, the audience can learn his unique artistic style in the history of modern Chinese art, and experience the spirit of an era from an artistic perspective, not to be missed.
When: September 18–November 12, 2021
Where: Macao Museum of Art, Avenida Xian Xing Hai, NAPE, Macau
How much: Free admission
For more information, check here
Tags