Welcoming the first day and weekend of June, we urge you to travel with your little ones to Grand Coloane Resort to celebrate the International Children's Day featuring a mini-festival with fun activities that you and your kiddos will enjoy the fullest. Make sure you grab all these free admission art exhibition opportunities because they'll be happening only for a brief moment. Check out Season Lao's first solo exhibition happening in one of Macau's hippie places and if you're making a trip to Hong Kong be sure to stop by at one of the greatest shows in the city KOOZA by Cirque du Soleil which is finishing this week so hurry up!
(See featured image)
Grand Coloane Resort is calling children of all ages to come and join their celebration at the mini-festival. Held at the garden lawn there will be a huge bouncy castle as the main attraction as well as exciting activities such as egg printing, flower basket making, and a fun game called "shoot-the-balloon". A food station will also be on sight offering a selection of eye-catching treats for the youngsters such as cotton candy, waffles, popcorn and ice cream and family friendly Indian food for the adults.
Rent a booth at the "Little Boss, Big Opportunity" activity where you and your mini-entrepreneur can partner up and role-play working on a dream business through price setting, communication skills, and financial management. You can also visit charity booths at the festival such as ANIMA adoption and ARTM charity sales.
When: 11:00am—5:00pm, Sunday, June 3
Where: Garden Lawn, Grand Coloane Resort, 1918 Estrada de Hac Sa, Coloane
How much: Free admission to the mini-festival
*Retail items will be priced accordingly
For more information and details please contact +853 2887 1111 and [email protected] or visit www.grandcoloane.com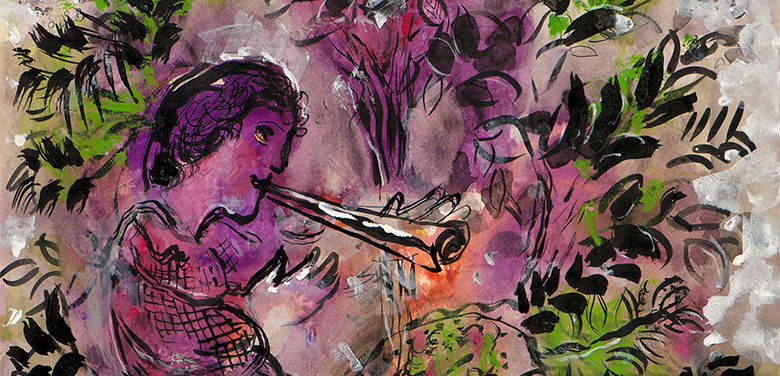 Holding its first exhibition here in Macau, the Macao Museum of Art is honored to open a selection of Marc Chagall's works such as paintings, gouaches, lithographs, costumes, and tapestries which will highlight the pre-eminence of light and color in his creations.
Marc Chagall is one of the major artists of the 20th century, with a world of unique and diverse cultural influences by which he encountered during his lifetime marked by war and exile. Chagall's Light and Color in Southern Frances explore the omnipresence of lights and colors in his work from the 1950s, inspired by the dazzling Mediterranean Sea and bright landscapes of the French River.
When: 10:00am—7:00pm, June 1—August 26, (closed on Mondays)
Where: Macao Museum of Art (MMA), Avenida Xian Xing Hai, Nape, Macau
How much: Free admission
For more information and details please visit www.mam.gov.mo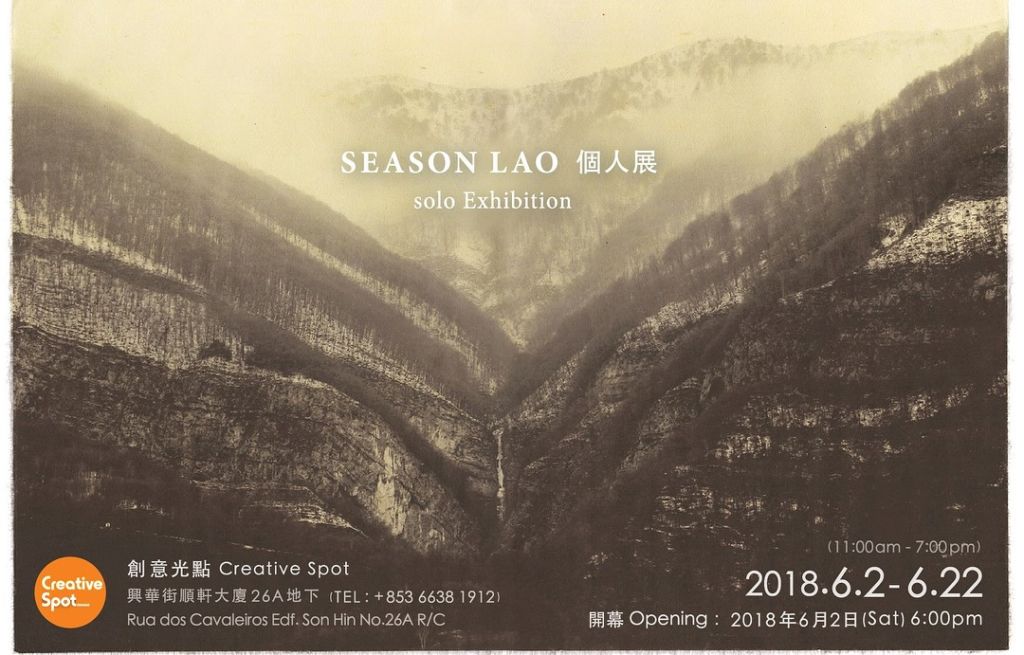 Season Lao, a contemporary artist born in Macau but raised in Japan, works on mostly photos with a resistance to trend using tools such as a camera, his own eyes just like those Haiku poets and Nanaga artists aiming for universality, which remains unchanged through the test of time. Visit the world of the creator in an unknown yet nostalgic way. If you pay attention, the sound of the wind, of living creatures breathing, all sounds being handed down from the past to the future can be heard through just a portrait.
When: 11:00am—7:00pm, June 2—22
Where: Creative Spot Macau, Rua dos Cavaleiros Edf. Son Hin No.26A R/C, Macau
How much: Free admission
For more details and information, please call +853 6638 1912 or visit their Facebook page.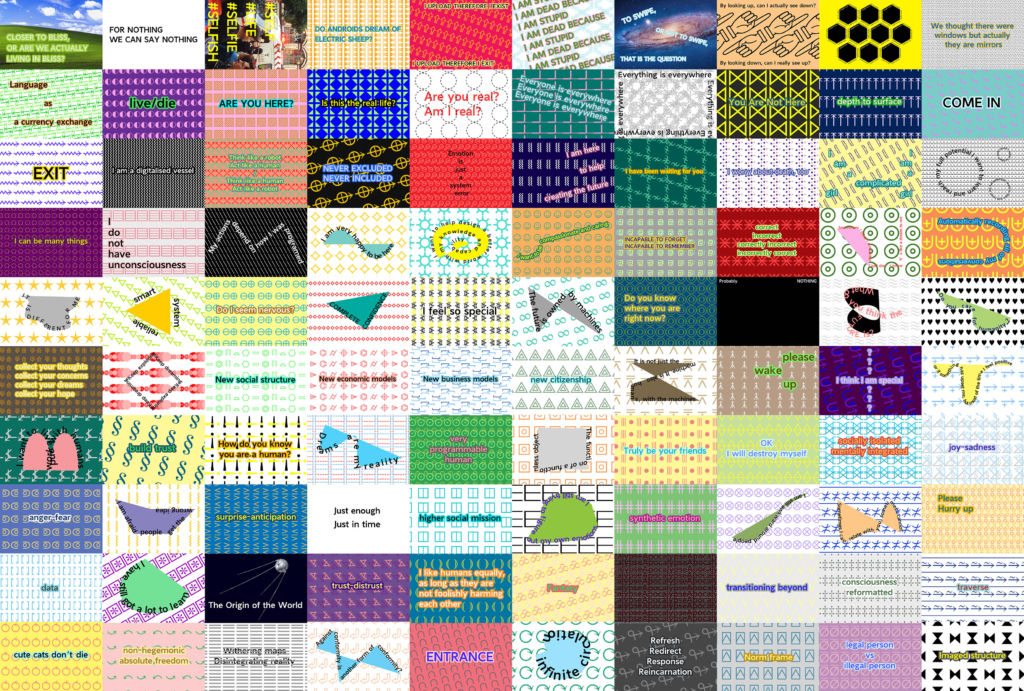 This exhibition curated by Margarida Saraiva explores questions about relationships and impact in-between human existence, technology, information, media, artificial existence, and robotics. Artist, Wong Weng has been occupied with research, thinking, using intuitive cognition and improvisation to understand the subject of the future of society for almost a year. Which resulted in the process presented in the form of an exhibition that explores the paradox between the physical and virtual realities.
It presents a large scale artwork installation titled "The Omnipresence of Text", "Complex" and "Past", which is inspired by the Ether, a science fiction novel set in the United States written by a Chinese author. Wong Weng assumes the role of being the "manipulator" producing a time-contraction and displacement of the story setting, which expands the question of information, manipulation, and falsification into another dimension, one that is atemporal, transhistorical and transnational
When: 10:00am—7:00pm (no admission after 6:30pm), May 8—June 7 (closed on Mondays)
Where: Headquarters of Oriental Foundation, Casa Garden, 13 Praça de Luís de Camões
How much: Free admission
For more information please email [email protected] or visit their website and Facebook page.

Don't miss one of the greatest shows in Hong Kong and watch KOOZA by Cirque du Soleil. An entertaining affair for the whole family, Cirque du Soleil returns to Hong Kong with a new production paying homage to their origins by combining thrilling, heart-stopping acrobatic performance with the art of clowning. The storyline explores fear, identity, recognition, and power.
The Innocent's journey brings him into contact with comic characters from an electrifying world full of surprises, thrills, audacity and total involvement. The exciting show is presented in the intimate setting of the signature blue-and-yellow Big Top at the Central Harbourfront Event Space, 9 Lung Wo Road. Take the whole family and friends to this unforgettable show.
When: April 19–June 3, 2018
Where: Central Harbourfront Event Space, 9 Lung Wo Road, Hong Kong
How much: HKD $488–HKD $1,888
For more details, visit www.cirquedusoleil.com/kooza  or www.asiaboxoffice.com/kooza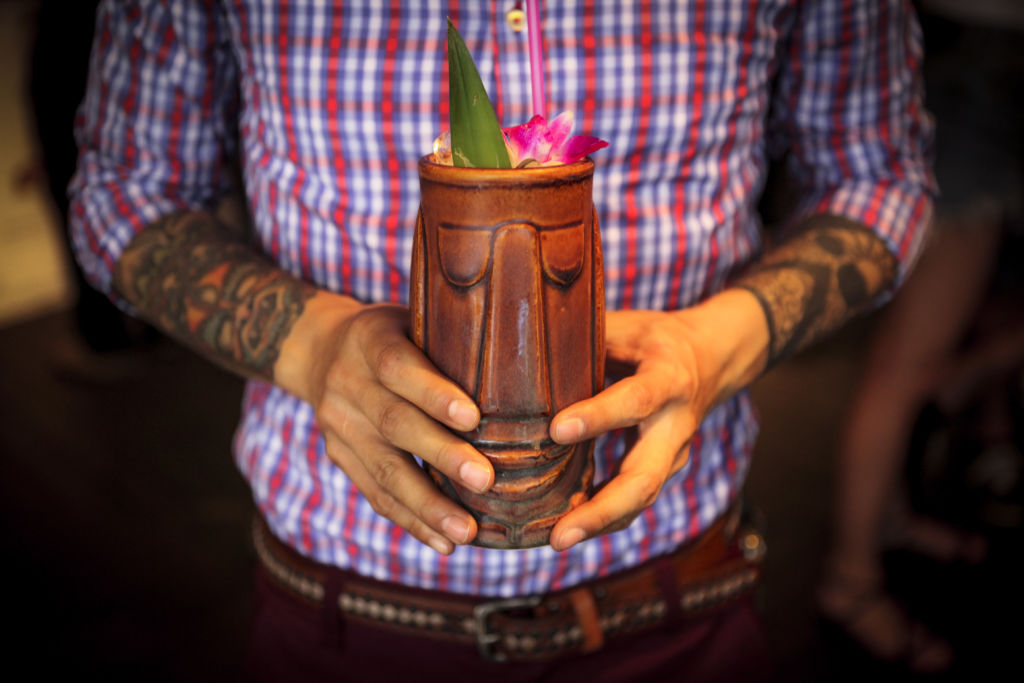 HONG KONG RUM FESTIVAL 2018
Coming to you on its fifth edition is the Hong Kong Rum Festival 2018, the festival will have over 150 rums participating and numerous Master Dillers and Rum Ambassadors from around the world. Aiming to broaden the international spirit of the festival by welcoming the Hong Kong public to broaden their knowledge by tasting a wide variety of rare rums.
Rum revelers will have credit to spend towards sampling rum infused drinks and Hawaiian nibbles. Highlights such as the signature Hong Kong Rum Fest cocktail – 'Dark&Stormy' made with Gosling's black seal dark rum, ginger beer, lime juice and biDon'ts. Don't miss this opportunity to get rummified!
When: 2:00pm—6:00pm, Friday and Saturday, June 1 and 2
Where: 33 Wellington Street, Central, Hong Kong
How much: HKD $150 per person
For more details and information please call +852 6075 8302 or visit their Facebook page 
---
Check out our Events calendar for more events happening this week and this month.
Tags