The rain has finally cleared and it's looking to be a wonderful weekend packed full of activities. If you want to soak up the sun and get cultured head to the Japanese Culture and Music festival, which returns to Macau this year with plenty of music, fun and food. Speaking of food, at Vida Rica Restaurant they are holding an exclusive Persian dinner curated by Michelin-starred chef Mansour Memarian, which is an opportunity that should not be missed. There is also the picturesque Macau International Lantern Festival taking place, plus sport events and food events, so no excuse not to head out this weekend!
Have a good one!
(See featured image above)
Experience authentic Persian cuisine curated by Michelin-starred chef Mansour Memarian from Enigma, Palazzo Versace Dubai, one of the Leading five-Star hotels in the emirate. He will be hosting a special dinner at Vida Rica Restaurant for a few days only, during which he will take diners on a journey to discover Persian gastronomy. Lucky guests will be graced with his unique and authentic take on Persian cuisine. With more than two decades of experience and culinary skills inspired by his Iranian origins, Chef Mansour marries culinary arts and innovation together while showcasing a menu which will leave guests wanting more.
When: 7:00pm—11:00pm, September 20—September  23
Where: Vida Rica Restaurant, No. 945, Avenida Dr Sun Yat Sen, Macau, Macao, China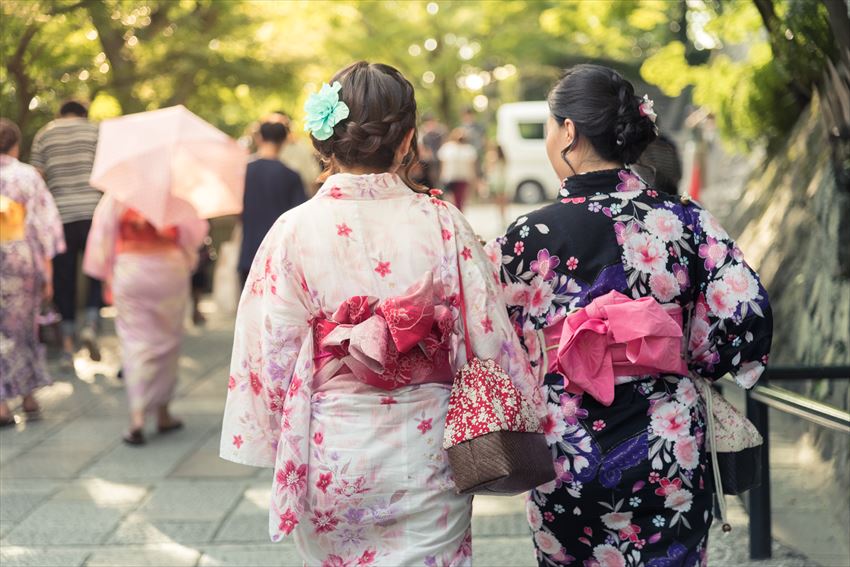 The Japanese Culture and Music festival is back! The music festival debuted in Macau in 2005, with the last show held in 2009. Many emerging Japanese musicians and band members visited Macau for the music and cultural exchange during the consecutive five year period. Now it's back and bigger than ever. As well as music this year there will be a Gourmet Showcase, featuring eight booths to promote Japanese food, with Japanese desserts, packaged products, coffee, tea and other beverages on show. Aside from this, special offers and coupons will be provided by the merchants to encourage the general public to visit their shops.
The main highlight of the festival though is, of course, the band shows and cultural performances. During the weekend, Japanese and local bands will perform and create a festive vibe. Other Japanese cultural performances will also be presented to demonstrate Japanese cultural traditions. The lineup includes two full bands, a duo band, a solo folk band and bands from Macau. There will be cultural events such as Japanese cosplay characters, yukata (kimono) fitting, a shrine wish wall, Japanese calligraphy, a handcraft zone, and more.
When: 12:00pm—7:00pm, Saturday and Sunday, September 22 and September 23
Where: Feira do Carmo, Taipa Village, Rua Do Cunha, Taipa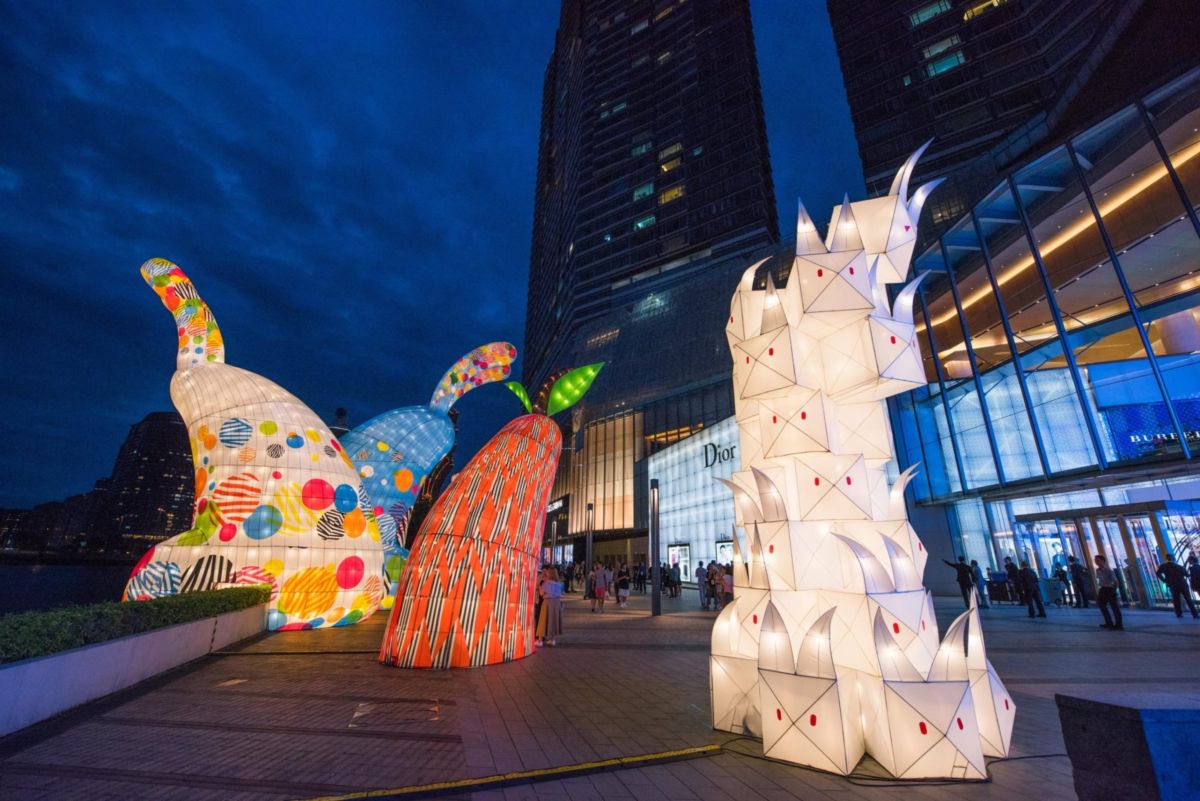 The 3rd Macau International Lantern Festival is back to celebrate Mid-Autumn Festival! Extending along the Waterfront Promenade of Wynn Macau to One Central Macau, the area will be colorfully illuminated from now until October 15. There will be impressive interactive art and light installations featuring fluttering butterflies and beautiful flowers designed by renowned architects and artists. The theme this year is "Wynn Butterfly Story", and visitors will have the opportunity to engage with the LED animations and admire the many vibrant lanterns.
When: September 3—October 15
Sunday—Thursday, 10:30am—11:00pm
Fridays, Saturdays and public holidays, 10:30am—12:00am
Where: One Central Macau Promenade, extending to Wynn Macau, Avenida de Sagres, Nape, Macau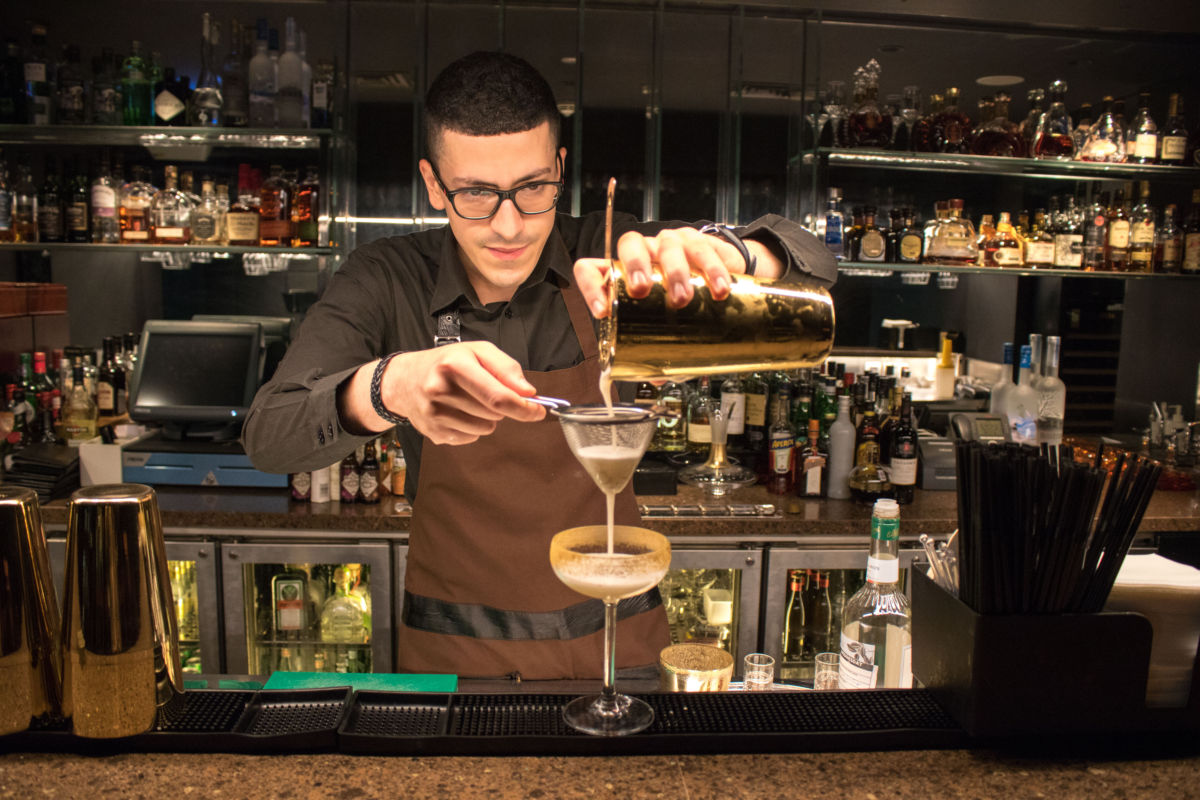 For a few nights lucky guests in Macau will be able to savor an array of exotic cocktails from Sam Mahdy, a prominent mixologist from Enigma, Palazzo Versace, Dubai. He will be guest bartending at Vida Rica Bar, and he will be showcasing all his most popular cocktails inspired by Persian culture and gastronomy.
He spent several months researching Persian traditions, and cuisine, and he found a strong connection between Iranian literature and cuisine, and so he decided to name the cocktails he created after famous Persian poems and writings. An example is Zarfarnamah (En. Epistle of Victory), a refreshing cocktail inspired by the victory letter sent by Guru Gobind Singh Ji in 1705 to the Mughal Emperor of India, Aurangzeb after the Battle of Chamkaur. Another classic from him is Vis and Ramin – a beautifully crafted creation which took inspiration from the eponymous ancient Persian love story by Gorgani. Come taste the history and culture of Persia in liquid form – only at Vida Rica Bar.
When: 9:00pm—11:00pm, September 21—September 23, 2018
Where: Vida Rica Bar, Mandarin Oriental Macau, 945 Avenida Dr. Sun Yat Sen, Nape, Macau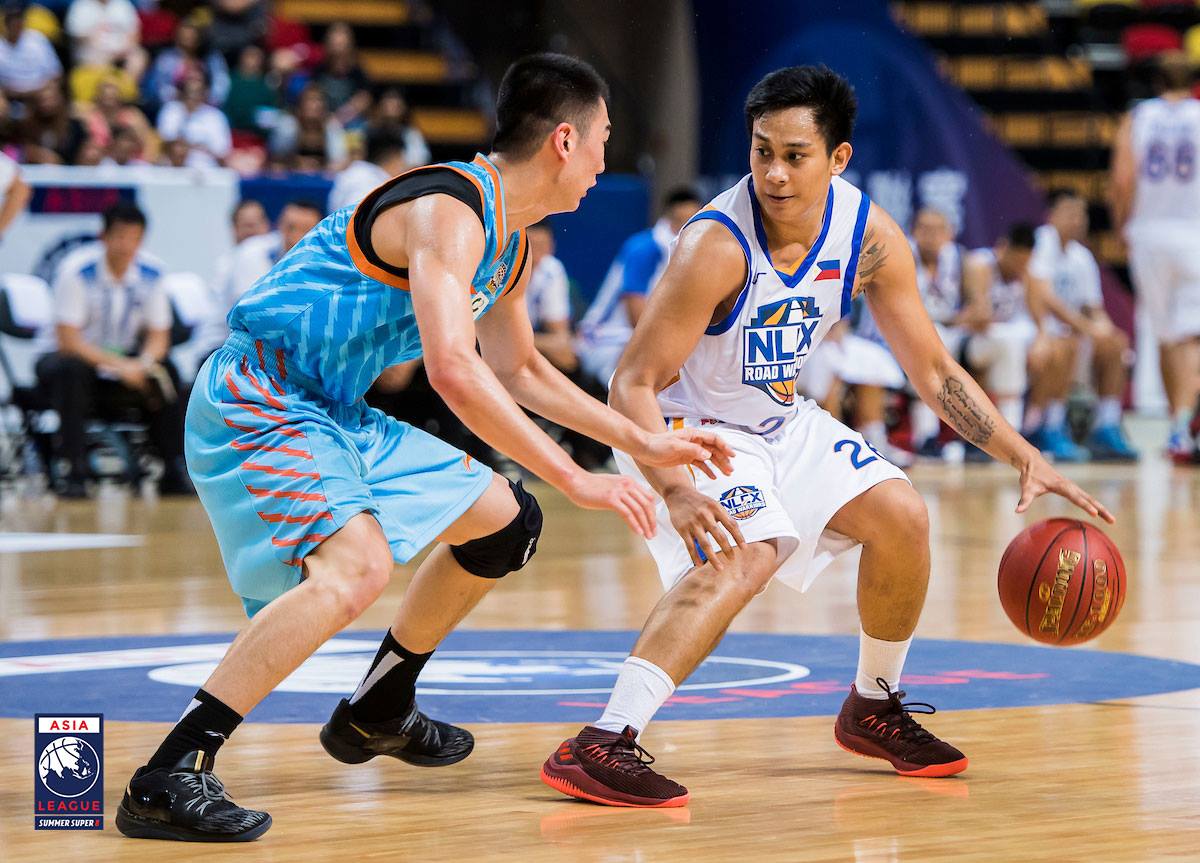 Asia League is one of the region's most elite FIBA-recognized offseason competition platform for club basketball, and The Terrific 12 is Asia League's premier preseason tournament. The tournament is an expanded version of Asia League's inaugural The Super 8, which was a huge success in September 2017. The Terrific 12 tournament will host twelve of Asia's top teams — three from China, three from Japan, two from South Korea, two from the Philippines, and two from Chinese Taipei — to face off in Macau at Studio City Event Center from September 18–23.
When: Various times, September 18—September 23, 2018
Where: Studio City Event Center, Level 1, Studio City, Estrada do Istmo, Cotai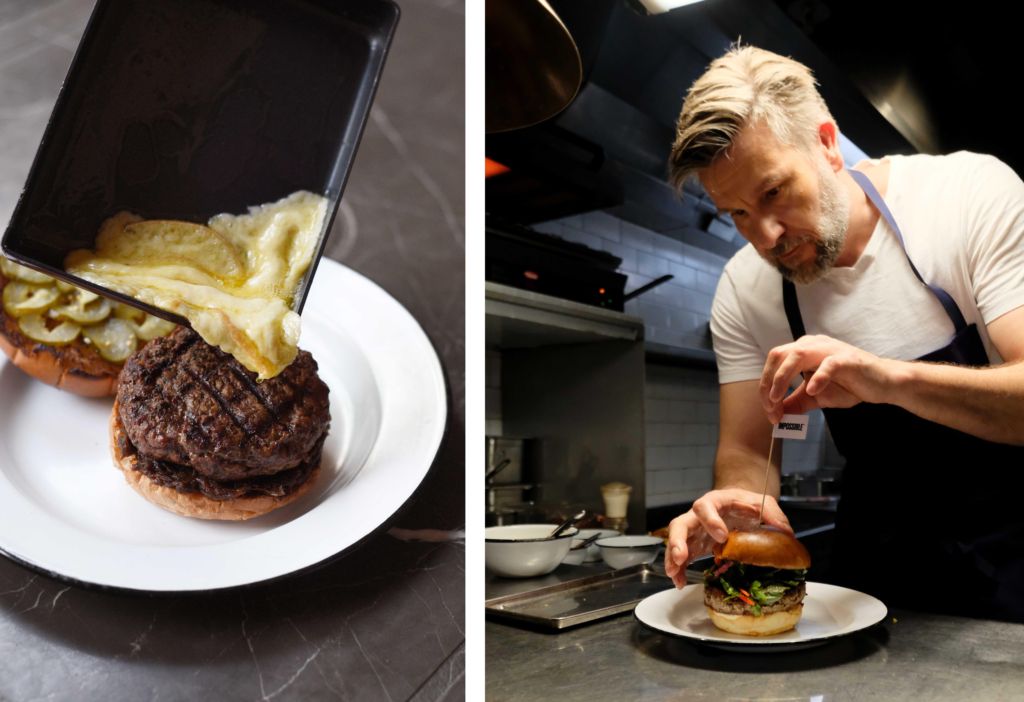 The Grand Lisboa is hosting renowned British hamburger concept, Beef & Liberty, from Hong Kong for an exclusive pop-up at The Kitchen. From 21 to 23 September 2018, the three-day pop-up section will be available at Grand Lisboa's Michelin-starred restaurant and they will be serving up exclusive burgers.
Group Executive Chef of Beef & Liberty and UWE, Uwe Opocensky is set to showcase 'The Liberty' Burger made exclusively for Grand Lisboa. This will comprise of 3.5 weeks dry-aged Scottish beef, raclette cheese, onions, mustard and their signature house pickles (making you hungry, yet?). Other classic Beef & Liberty dishes will also be served throughout the pop-up, including the bacon cheese burger, classic hamburger, lobster sandwich and the Impossible® Thai burger with meat made entirely from plants! Come hang out and enjoy these special burgers.
When: 6:30pm—10:30pm, September 21—September 23
Where: The Kitchen, The Grand Lisboa, 3/F, Grand Lisboa Hotel, Avenida de Lisboa, Macau
---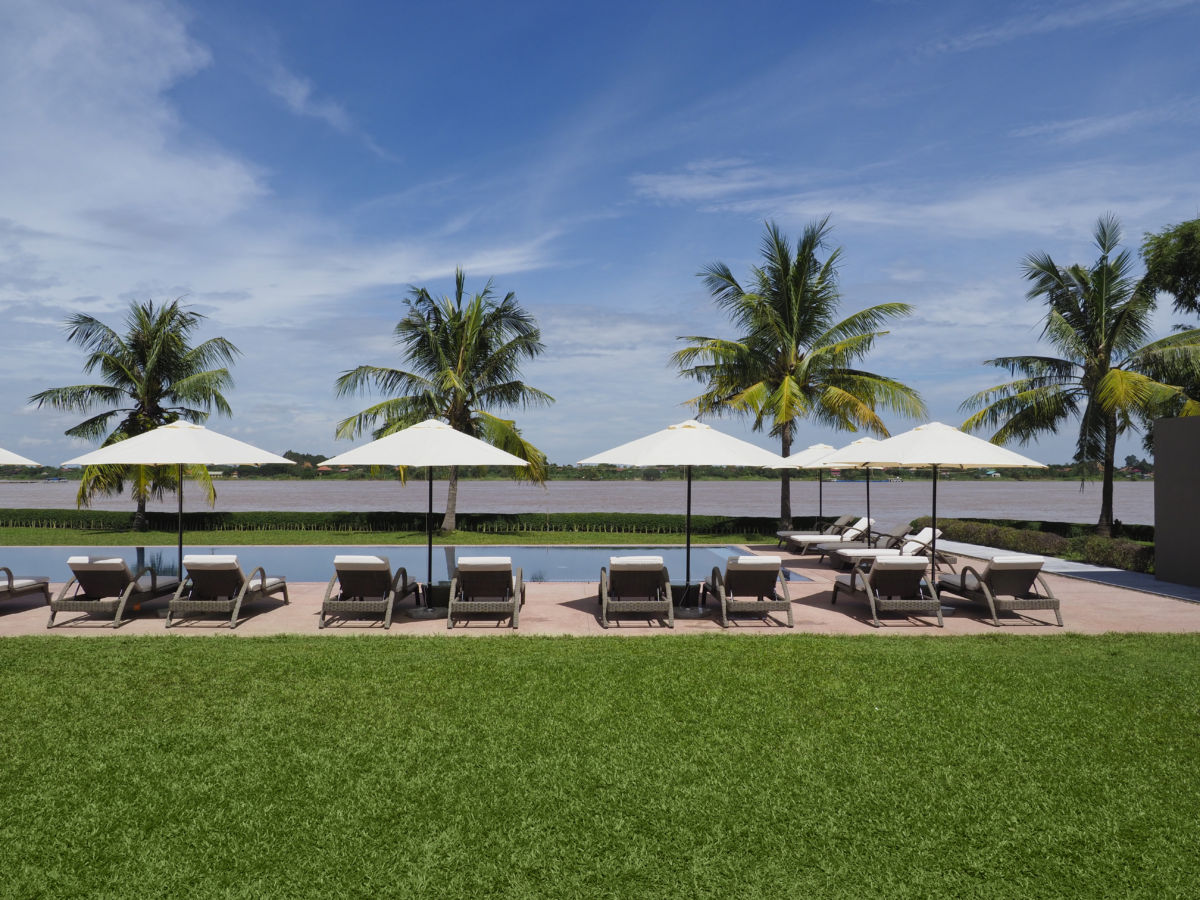 We're giving you the chance to experience a two-night stay at The Balé Phnom Penh with this exclusive giveaway! It's the perfect place for a relaxing Asian holiday – think lush green surroundings, gourmet food, inspiring exotic design for Insta-shots, a bit of poolside chilling, and more.
The resort is the perfect place to explore Cambodia's capital city. Around you you'll find find magical temples, French Colonial buildings, and vibrant markets. The stylish property and great service will allow you to memorably enjoy all of the above and more. It's made up of only 18 exclusive suites – everything is of topnotch quality. The Courtyard Suites are huge, with a large bathroom that looks onto a private walled courtyard. There is a large sofa area with a flat-screen television; a Bluetooth speaker; coffee and tea facilities and 24-hour butler service. Prepare to be captivated by impressive service throughout the stay – from the restaurants to the front desk, spa, and more. It's the small intimate details that will make your holiday truly special. We've teamed up with the lifestyleretreats hotel management company to offer this amazing a giveaway for one lucky Macau Lifestyle reader.
Experience a two-night stay at The Balé Phnom Penh including breakfast all for free by joining our exclusive giveaway. The prize has a total value of USD $1,028.50!
Details
Two-night stay in the Courtyard Suite of The Balé Phnom Penh
Daily breakfast for two guests
Conditions
The prize is valid for one year
Blackout dates: December 1 to March 31, 2019
Subject to availability and advance reservations are required via reservations
Please see additional terms and conditions on the Giveaway page and actual voucher upon presentation
Prize does not include airfares to Phnom Penh
Tags