This weekend, grab some friends and head over to some of the coolest spots in town. We love negronis and toured the city looking for the best ones so check out our list of the most unforgettable negronis in Macau and go on a bar crawl? We stopped by The Conservatory and really recommend it! Book your table now and enjoy a unique dining experience. November is bringing cooler weather, which means it's the ideal time to have some hot pot together with friends or family. We've selected the best places to have this regional delicacy, so be sure to check our list of Delicious Hot Pot in Hotels in Macau. Also, don't miss Jack's Club Alfresco at The St. Regis Macao Pool if you're into live music and cocktails outdoors. There's a lot in store for you to check out in Macau this weekend, so don't miss out and start planning!
(See featured image above)
Immerse yourself in a soulful jazz evening by The St. Regis pool as the hotel presents you with "Jack's Club Alfresco". Guest artistes from Jack's Club 2021 at The St. Regis Bar will all reunite for a spectacular performance to celebrate Jack's Club Jazz series 2021. Don't miss out on this one-night-only event!
The single entry ticket includes indulgent pass-around canapés and live stations showcasing the signatures from the bar menu, including free-flow Moët & Chandon Champagne, selected wines, selected cocktails, gin, vodka, and beers. The cabana package lets you enjoy the live performance surrounded by good friends, accompanied by one bottle of Dom Pérignon Champagne, one bottle of Ketel One vodka, or Tanqueray Nº Ten gin with mixers and all of the exquisite food presented tableside by your personal butler.
When: 7:00pm–10:30pm, Saturday, November 27, 2021
Where: The St. Regis pool, The St. Regis Macao, The Londoner Macao, Estrada do Istmo, s/n, Cotai
How much: MOP $988 per person (entry ticket), MOP $10,888 (exclusive cabana package inclusive of eight tickets)*
*Prices are subject to a 10% charge
For more information and bookings, call +853 8113 1300 or send an email to [email protected]stregis.com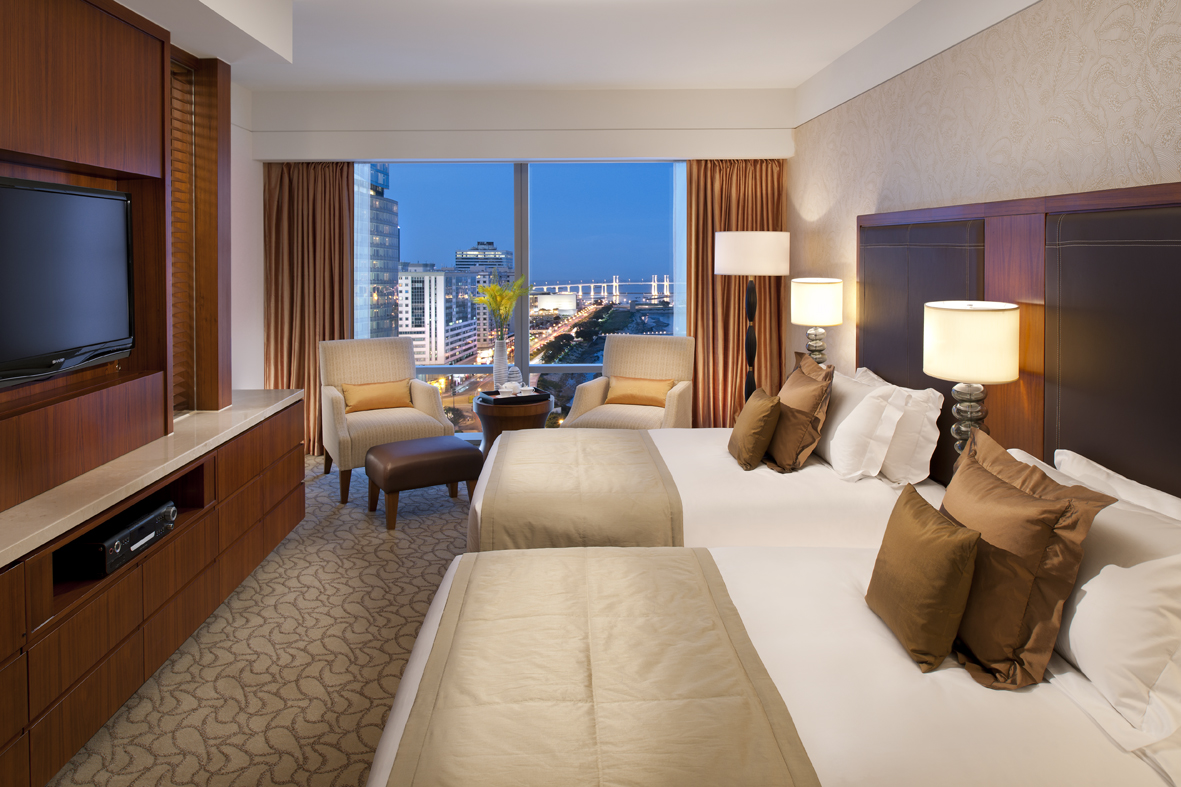 This Christmas, Mandarin Oriental, Macau has prepared a series of wonderful and unique seasonal staycation deals for everyone to truly enjoy this season's spirit in true style with their loved ones. There are two festive staycation packages to choose from so make sure to get a booking!
JOYFUL MOMENTS
Mandarin Oriental, Macau's Joyful Moments staycation package was made for couples who are looking for a romantic setting to celebrate the season, but also friends who love to relax and dine. Besides being accommodated at a Deluxe Lake View Room, you'll also have a festive afternoon tea for two persons, a one-pound cake from their cake shop, 20% discount on spa treatments and dining offers, and also a visit from Santa Claus to your room, where you can take great photos and have fun!
FESTIVE CELEBRATION AT MO
With the little ones in mind, Mandarin Oriental, Macau has crafted two staycation packages to please the kids in the family. With visits from Santa Claus, festive gifts, and a cool tent for kids to sleep in and have fun, this is a really enticing deal for everyone looking to spend the holidays with a twist.
There are two options to choose from: the first one includes accommodation in a room, and the second offers a night's rest at one of their suites. These staycations also include a 20% discount to enjoy spa treatments or dining.
When: From now till December 30, 2021
Where: Mandarin Oriental, Macau, 945 Avenida Dr. Sun Yat Sen, NAPE, Macau
How much: Joyful moments – Starting at  MOP $1,588 per night
Festive celebration at MO – Starting at MOP $1,288 or MOP $1,888 per night
For reservations, please call +853 8805 8822 or email [email protected]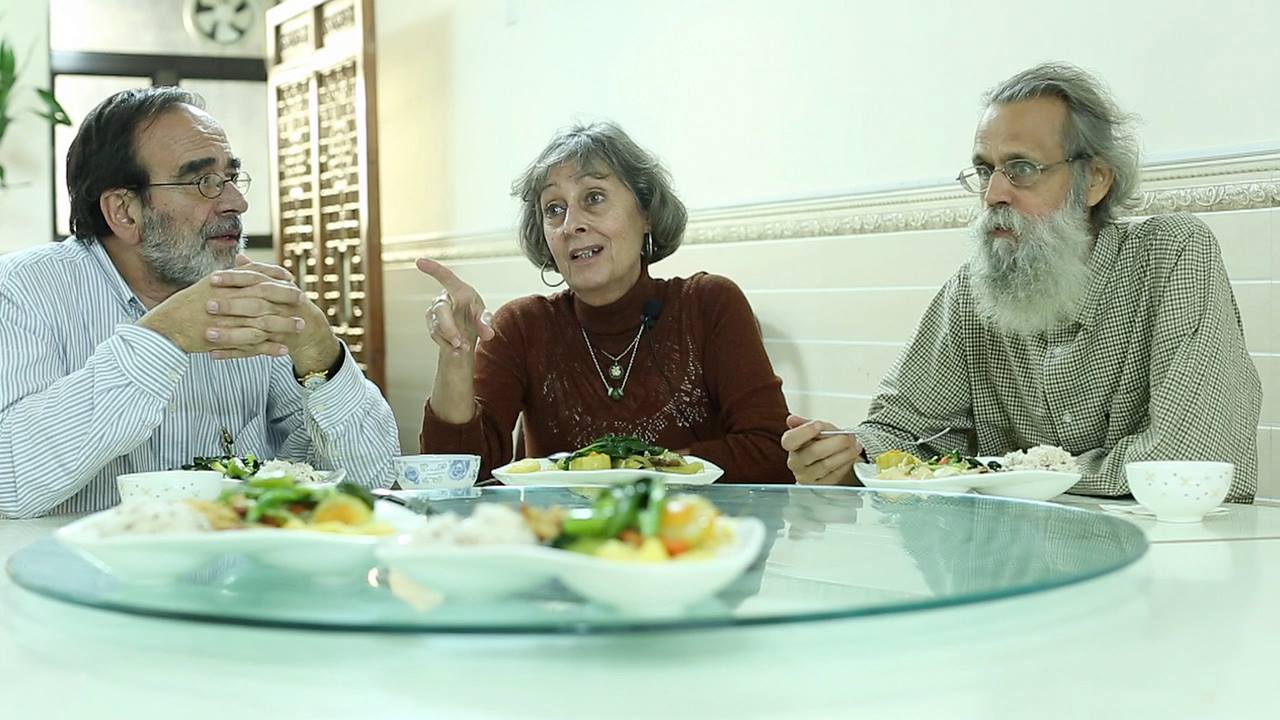 "Legendary Tea" documentary is an amazing journey about Macanese identity, and their families, since the first moment they settled in Macau. The Fat Tea ceremony–seen as one of the key elements of Macau's intangible cultural heritage–is the story drive chosen by Catarina Cortesao to portray the roots of its tradition and its memory regarding cultural and social identity boundaries. This journey reveals the ingredients, soups, salted and sweet dishes, and secret recipes, depicting a unique cultural landscape more than 450 years in the making that has been dramatically shifted in Macau. The Fat Tea shows clear evidence of Macanese identity.
The angle chosen by Catarina Cortesão and Tomé Quadros (videographer) to tell this story tried to be as much as possible close to the concept that Fat Tea stands as a metonym for creole ethnic identity. Thus, the narrator in Legendary Tea is one of the main characters, personifying the Macanese generation back in the city after a period of living abroad. The narrator addresses the history and the roots of the tradition of Fat Tea, confronting the origin of typical dishes, the recipe secrets, its protagonists, and chefs with art and artistry that elaborate this very representative and secular table. The traditional local cuisine is seen as a factor of aggregation and amalgamation of different cultures and different expressions.
When: November 20–26, 2021
Where: Cinematheque Passion, 13 Travessa da Paixão, Macau
How much: MOP $60 per person
For more information, check the event's Facebook page
As early as 2006, when Chinese contemporary art was developing vigorously, namely, at the stage of constant search for the identity of Eastern culture in the Western context, the Macao Museum of Art co-organized the exhibition "Microcosmos: Chinese Contemporary Art" with the China Academy of Art. Regarding Macau as the platform for contemporary art, the China Academy of Art and the Macao Museum of Art interpreted the proposition of the times from such a special visual angle. It is also from that time when Chinese culture was emphasized as the mainstream, the Chinese and international contemporary arts started to develop and integrate continuously in Macau, resulting in today's phenomenon that different contemporary arts co-exist and vitalize one another in Macau. This was not only one of the goals for the opening of the Macao Museum of Art but also the unique developing direction of Macau's culture. Furthermore, it was also the cultural significance that Chinese contemporary art needs to exist independently.
Therefore, between the China Academy of Art, the academic forefront of Chinese art, and the Macao Museum of Art, where the international visions can be transferred and exchanged, there is a field of interconnection and cooperation, as well as cultural experimentation and social aesthetic education. This exhibition is in a sense an academic response to Microcosmos: Chinese Contemporary Art (2006), which took place fifteen years ago at the Macao Museum of Art. Taking the history of the present as the perspective of textual research and historical sequence, this exhibition will question the current context of contemporary art in the country and abroad. In addition to some of the artists who participated in the aforementioned exhibition in 2006, this exhibition has also invited artists at the forefront of international contemporary art, media artists from Mainland China, Taiwan, Hong Kong, and Macau, as well as the emerging artists in contemporary art. Originated from different societies and artistic creations, they have repeatedly asked, verified, experimented with these questions, and put these questions into practice. Based on their daily social perceptions, they have constructed extraordinary social resonance and have used their artistic creations to face their "near future" art responsibility directly changing from viewing the world to world views.
When: November 25, 2021–February 6, 2022
Where: Macao Museum of Art, Avenida Xian Xing Hai, NAPE, Macau
How much: Free admission
For more information, check the event's official website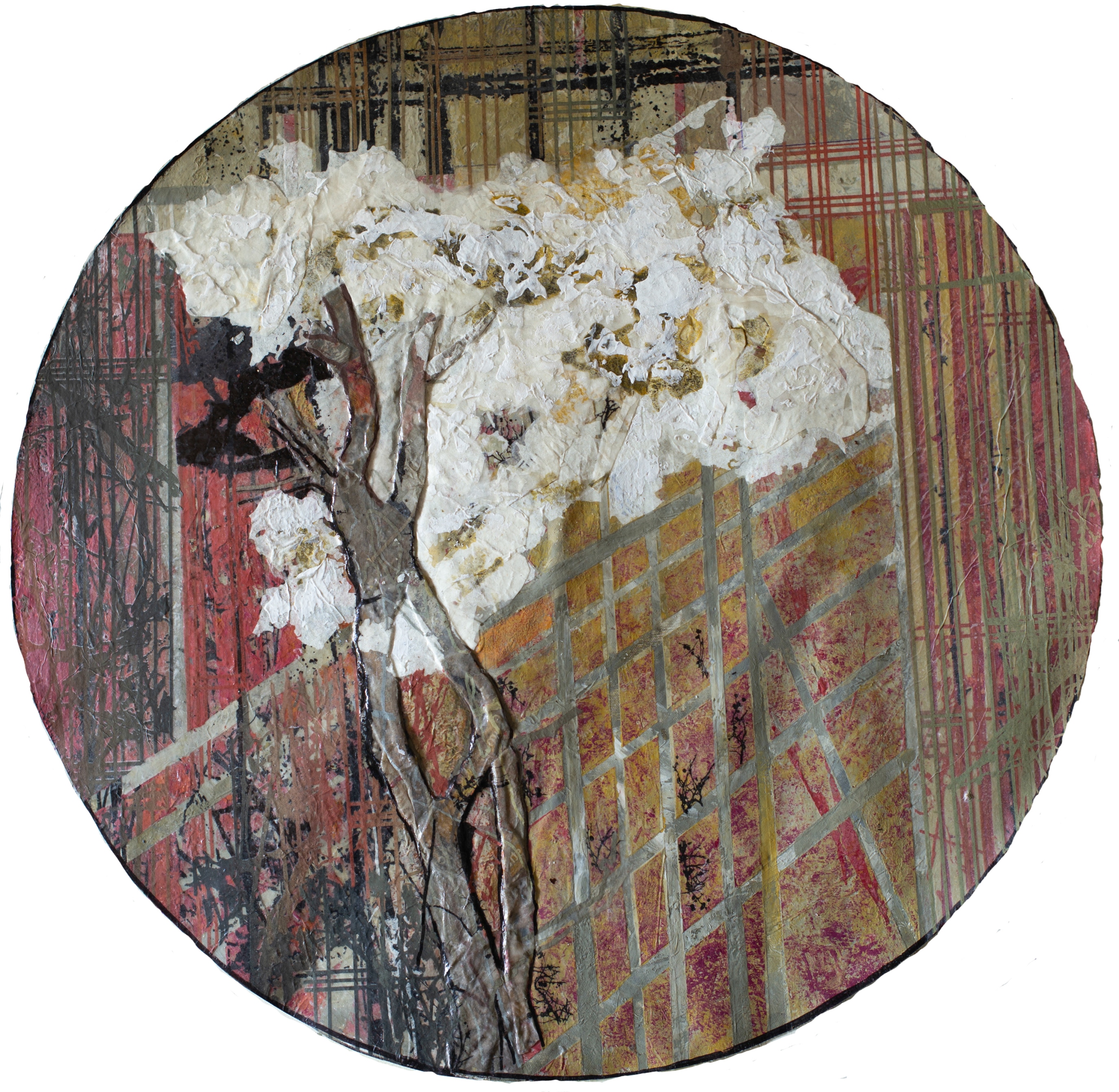 To celebrate the 22nd Anniversary of Macau Handover, Albergue SCM invited Portuguese renowned artist Catarina Castel-Branco to hold the solo exhibition "Between the Flower and the Haze" in Albergue SCM. Born in Abrantes in 1956, the artist was graduated from the School of Fine Arts and the Gerrit Rietveld Academy of Amsterdam.
Since 1983, she has presented over 30 individual exhibitions in engraving, painting, and drawing, and had participated in over 70 group exhibitions organized by various national and overseas institutions. In 1987 she was awarded the National Engraving Exhibition Prize by the Calouste Gulbenkian Foundation and Gravura Cooperative. She has been a teacher of Drawing at the Design Department of the Lusophone University of Humanities and Technologies since 1996.
This exhibition features 13 latest acrylic works by the artist. Inspired by the round windows commonly seen in Japanese traditional housing, the works convey the serenity and tranquil quality of the oriental aesthetics.
When: November 24–December 12, 2021
Where: Albergue SCM, 8 Calçada da Igreja de S. Lázaro, Macau
How much: Free admission
For more information, check the organizer's Facebook page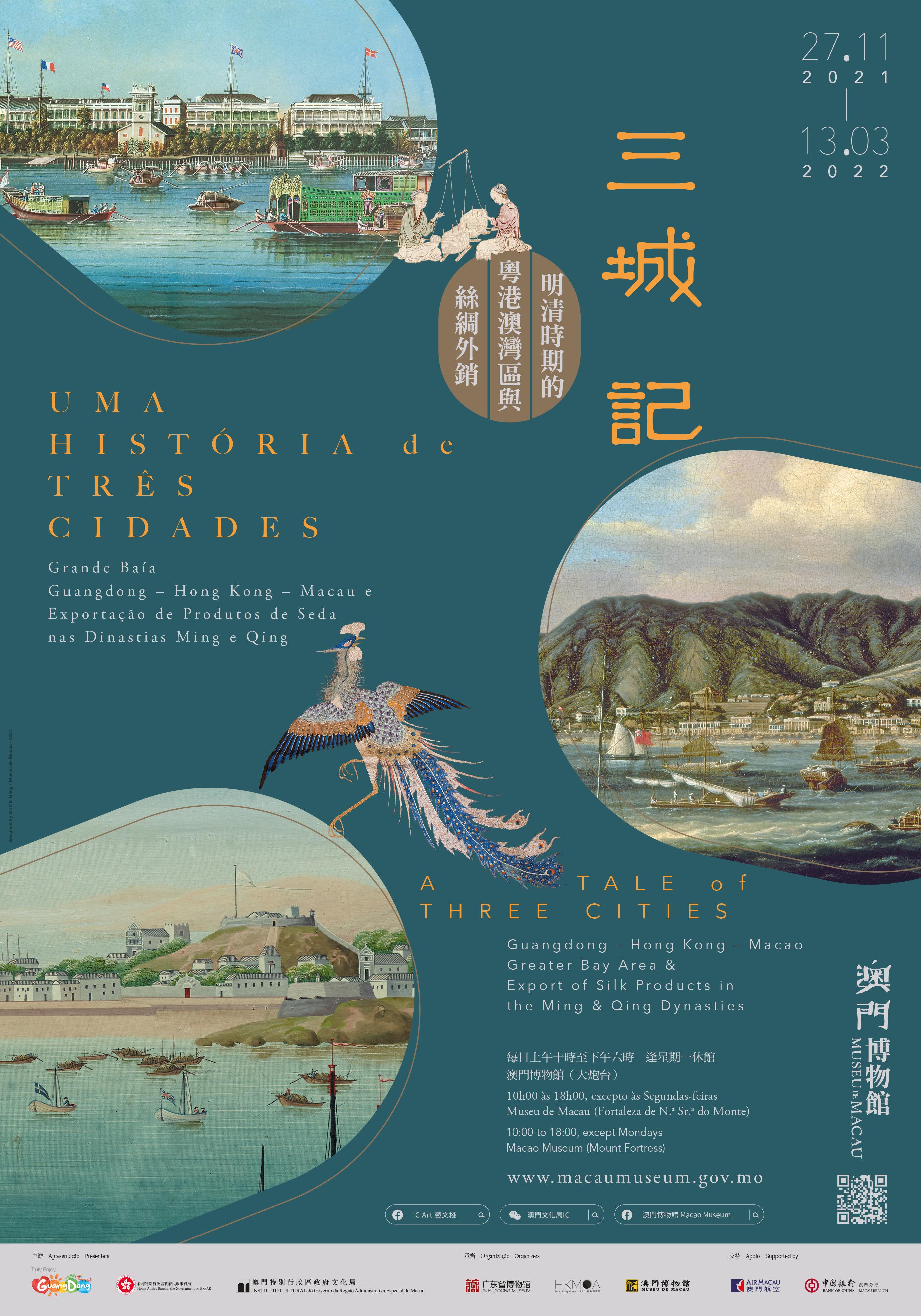 In order to promote the development of the Cultured Greater Bay Area in the Guangdong-Hong Kong-Macao Greater Bay Area and further strengthen cooperation among the three regions, the Macao Museum holds the exhibition "A Tale of Three Cities: Guangdong-Hong Kong-Macao Greater Bay Area and Export of Silk Products in the Ming and Qing Dynasties".
The exhibition features a total of 112 sets (201 pieces) of exhibits from the collections of the museums of Guangdong, Hong Kong, and Macao. The exhibition is divided into four sections, namely the Greater Bay Area, Export Silk, The Changing World, and The Greater Bay Area Today. Through export paintings depicting prosperous scenes in the bay area in the old days as well as silk artifacts including silk fabrics, hand-painted silk, domestic items, clothing, and accessories, the exhibition demonstrates the golden era of the export of silk products in the Ming and Qing dynasties and its influence on China and the world, proving the significance of Guangdong, Hong Kong, and Macau as important hubs on the Maritime Silk Road. In conjunction with the exhibition, a themed lecture will be hosted by the Director of the Exhibition Centre of the Guangdong Museum and General Curator of this touring exhibition, Bai Fang, on November 27 at the auditorium of the Macao Museum.
When: November 27, 2021–March 13, 2022.
Where: Macao Museum, 112 Praceta do Museu de Macau, Macau
How much: Free admission
For more information, check here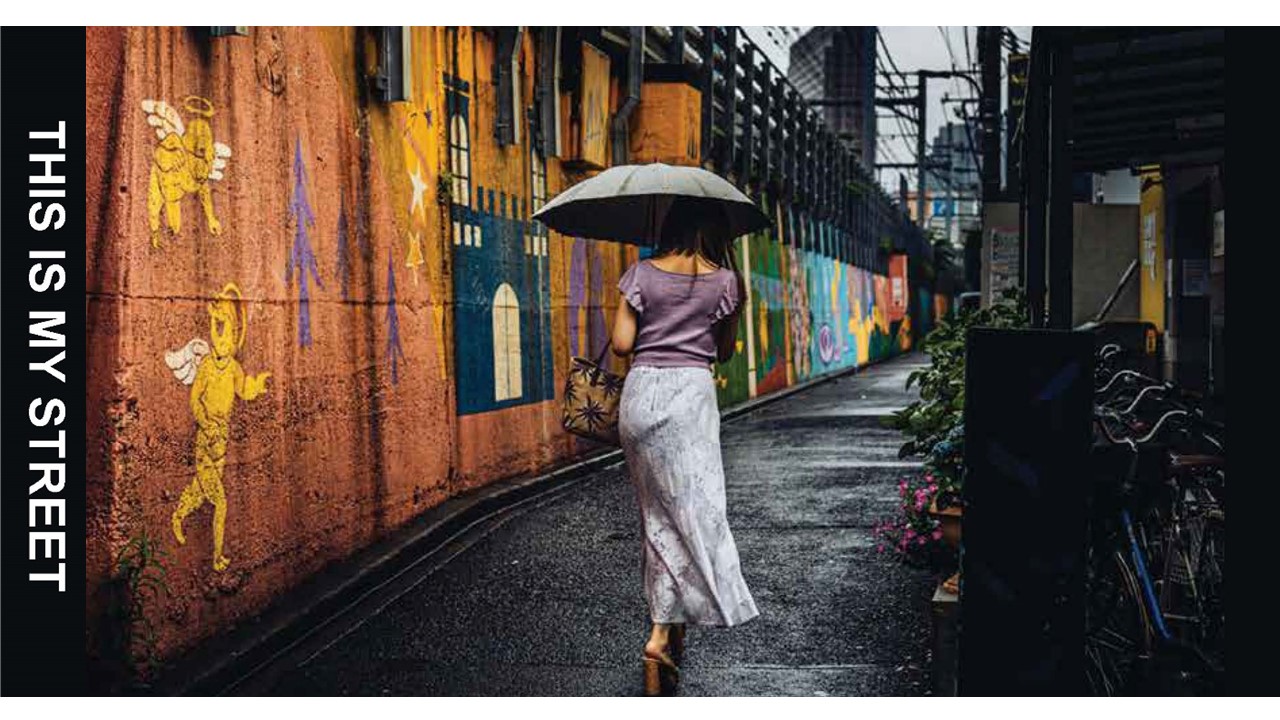 This November, Artyzen Grand Lapa Macau collaborates with Associação Internacional de Filantropia (Macau) Art of giving Macau, to present "This is my street" photo art exhibition, from Macau to the world with over 6,000 photo stories, taken in 130 places across five continents. The photo art exhibition captures over 50 photos, telling the stories of people's lives in exceptional times, and showing the beauty of our world even in difficult times
When: November 13–28, 2021
Where: Hotel lobby and mezzanine floor, Artyzen Grand Lapa Macau, 956-1110 Avenida da Amizade, Macau
How much: Free admission
For more information, check the event's Facebook page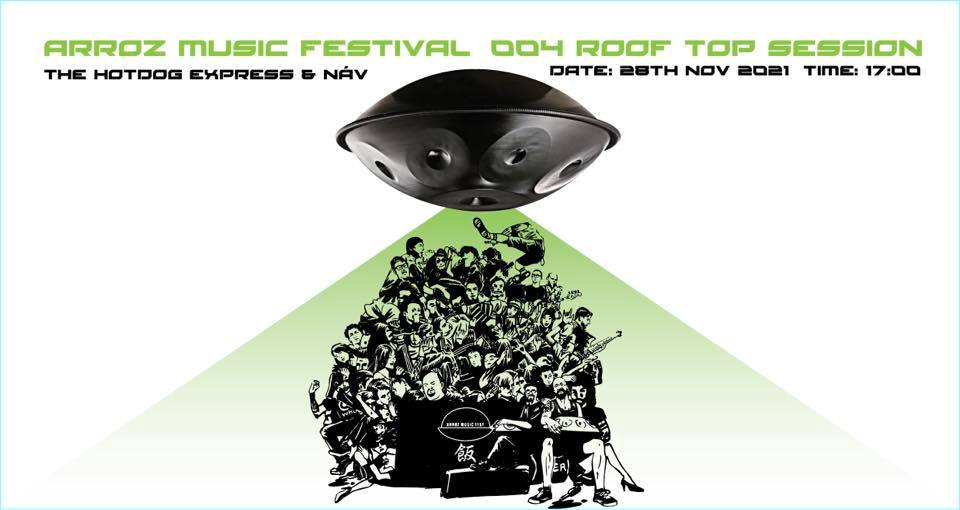 LMA is presenting a series of mini-concerts, this time at their rooftop. The aim is to elevate the experience each time and store good memories. Witness the passion and charisma of the local live music scene with The Hotdog Express and Náv. If you're into live music, this might just be the perfect occasion to grab some friends and listing to a live performance at one of Macau's most enigmatic rooftops.
When: Sunday, 5:00pm–9:30pm, November 28, 2021
Where: Rooftop, Live Music Association, 50 Avenida do Coronel Mesquita, San Mei Industrial Building 11B/F, Macau
How much: MOP $150 (early bird), MOP $180 (walk-in)
For more information, check the event's Facebook page. For ticketing, click here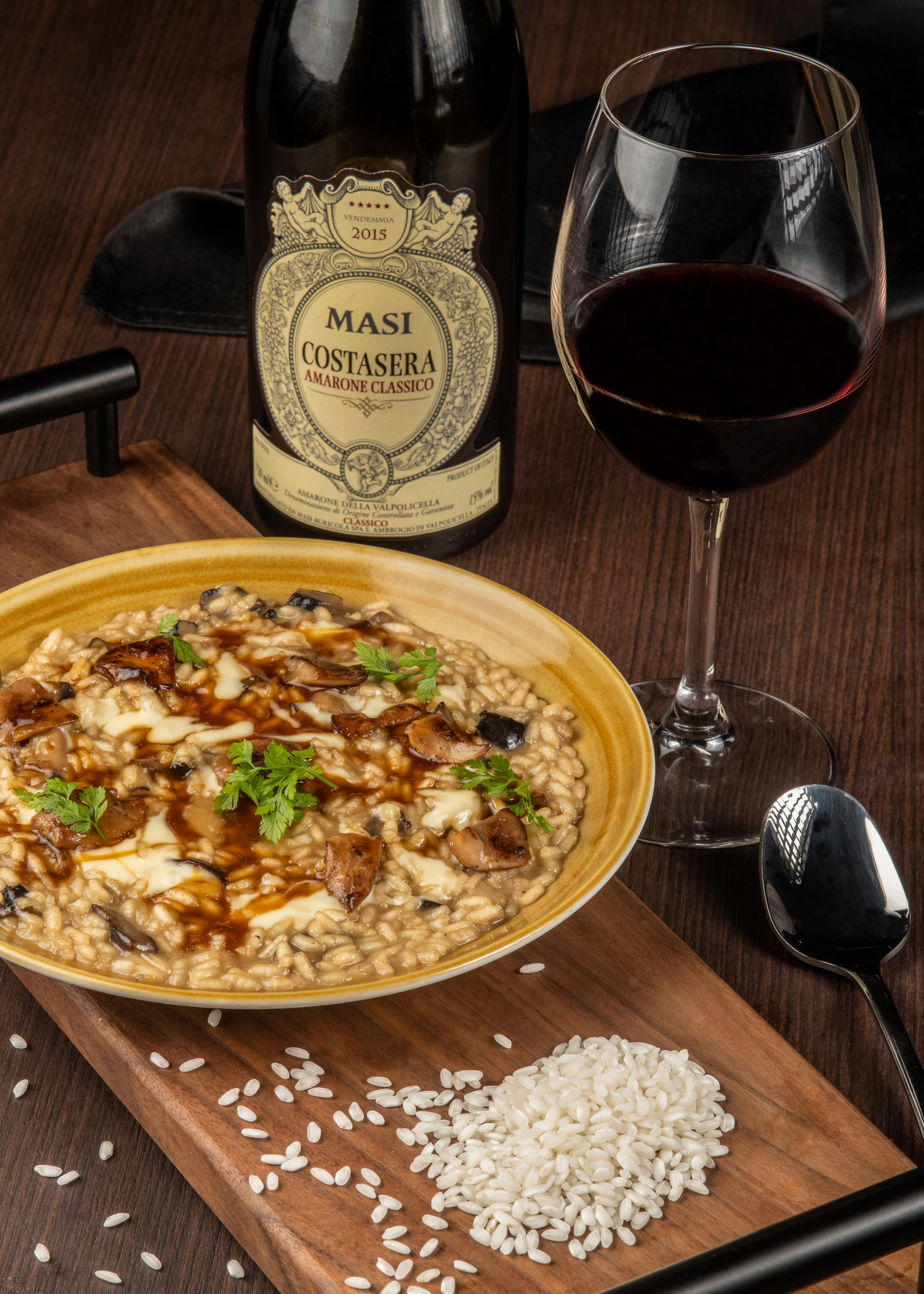 The Macau Italian Wine & Dine includes two masterclasses, a food and wine pairing event, and is followed by an after-party. The Italian gourmet event of the year in Macau is co-organized by Grand Lisboa Palace, the Wine Society of Macau, and DOC DMC Macau event agency, with the aim to promote the Italian culinary culture within the local community. The Macau Italian Wine & Dine and its carefully curated events are designed to offer an enriching dining experience, where the participants can observe authentic Italian cooking methods and witness a fragment of the Italians' culinary habits without ever having to leave Macau.
The Macau Italian Wine & Dine is part of the World Week of Italian Cuisine–an initiative of the Italian Ministry of Foreign Affairs and International Cooperation–and is interrelated with Italia MIA Festival, a project launched in 2019 by the Consulate General of Italy in Hong  Kong that intends to celebrate the richness of Italian culture and its varied culinary heritage.
When: 6:00pm–10:00pm, Saturday, November 27, 2021
Italian Cooking Demonstration – White Truffle Risotto – 4:30pm–5:30pm, Saturday, November 27, 2021
Where: Grand Lisboa Palace, Grand Lisboa Palace Resort Macau, Rua do Tiro, Cotai, Macau
How much: From MOP $600 per person
Masterclasses – MOP $250 (when purchased separately) or MOP $100 (when purchased together with the event ticket)
For more information and bookings, visit the event's official website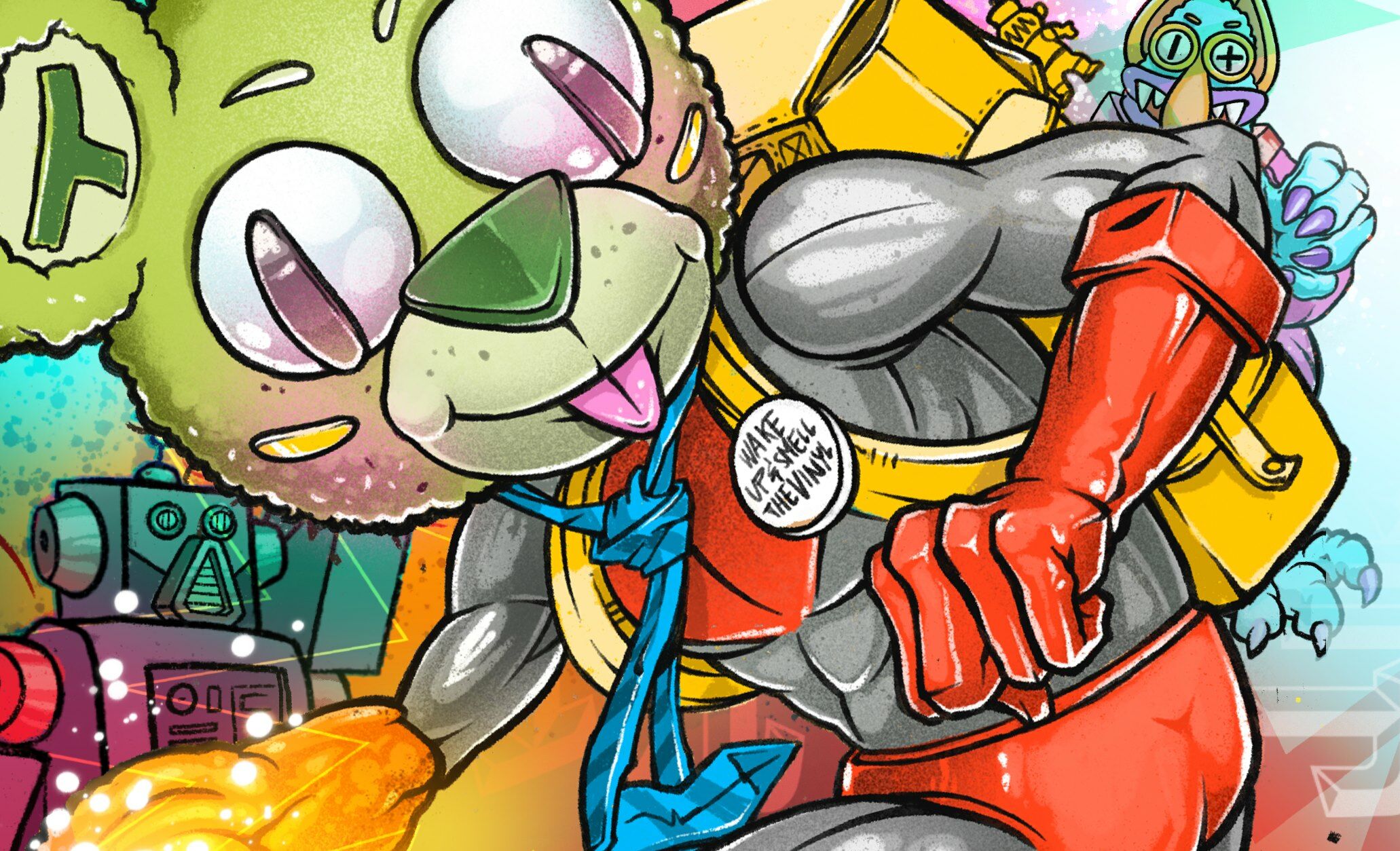 Established in 2021, Toy Academy was founded with the motto that "toys make us stronger". Do you want to discover the art in toys? Are you itching to get dirty and create your own toy? Are you willing to explore the minds behind the toys? Waste no time and join our curriculum.
The Toy Academy will blow your mind and build your toy culture knowledge while opening the doors to a whole new world! Listen to the bell, and let's get to study and share the passion and love for these art collectibles! They welcome signups from immature adults, accompanied by mature children.
The festival is hosting a series of different activities, including workshops, a toy market, guided tours, and much more for all to enjoy.
When: 1:00pm–7:00pm, November 29–December 5, 2021
Pop-up market – 1:00pm–7:00pm, Saturday and Sunday, December 4 and 5, 2021
Bootleg toy workshops – 3:00pm–4:30pm and 5:00pm–6:30pm, Saturday and Sunday, December 4 and 5, 2021
Where: Mr. Galaxyman, 6 Travessa dos Trens, Macau
How much: Free entry; MOP $380 per person for the bootleg workshop material
For more information, check the event's Facebook page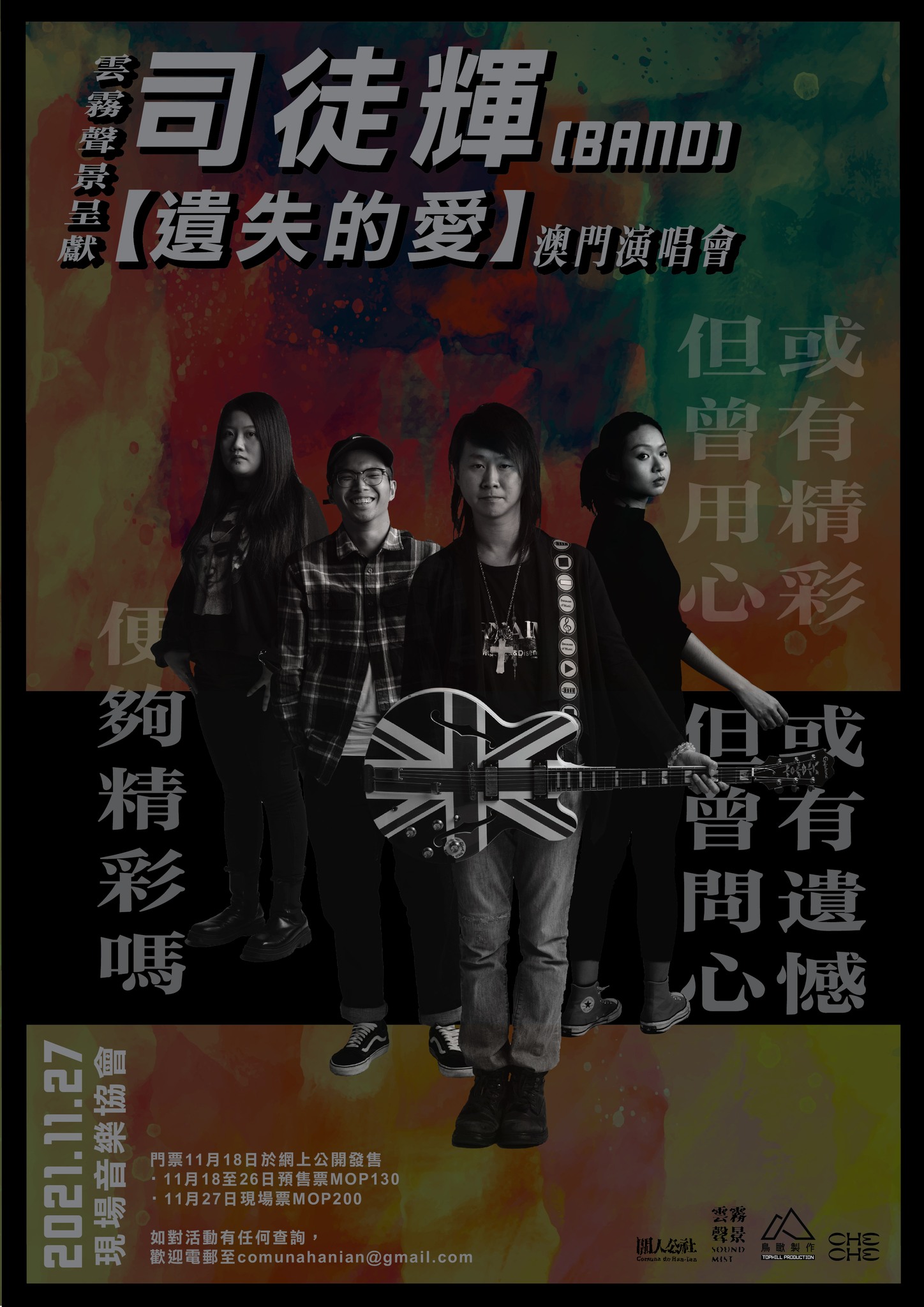 The local band Si Tou Fai is going live at LMA for a night of powerful beats and drums. With lyrics filled with love and emotion, this is the place to be to check some great music being made in Macau. If you're looking for a cool live gig, check out this performance at Live Music Association.
Where: Live Music Association, 50 Avenida do Coronel Mesquita, San Mei Industrial Building 11B/F, Macau
How much: MOP $130 (advance), MOP $200 (walk-in)
For more information, send an email to [email protected], or check the event's Facebook page. For ticketing, click here
Tags