We've got a long weekend coming up! And what better way to celebrate your days off than heading out around town to check out the latest events and happenings around the city! Macau's offering loads of stuff to do over the next few days! The long-awaited Michelin Guide Street Food Festival is here, so take your friends along to Studio City and treat your bellies to a unique and affordable quality food trip. The International Fireworks Competition is also in full swing, and the next evening to catch the sparkles above Macau will fall on the National Day of the People's Republic of China. It's also the last evening of this fireworks competition, so there is a lot of significance and it's sure to be a great show! The best thing? Most of these are free events, so don't hesitate to come along and participate – have a great eventful long weekend!
(See featured image above)
Asia's best street food stalls are coming together under one roof for the second annual Michelin Guide Street Food Festival Macau. From Saturday, September 29th to Tuesday, October 2nd, the world's biggest Asian street food festival with Michelin-acclaimed food stalls and eateries will be serving each of their famed signature creations on site. Entry to the festival is free of charge for all guests, with access to a world-class selection of dishes reasonably priced between MOP $40 to MOP $60. Taking place at Studio City's Macau Gourmet Walk, the festival will once feature some of the biggest names in street food, as well as one of the only Michelin-starred hawker stalls in the world. This is definitely one not to miss!
When: 11:00am—4:00pm & 6:00—10:00pm , September 29—October 2, 2018
Where: Macau Gourmet Walk, Studio City Macau, Estrada do Istmo, Cotai
How much: Free admission
For more information and updates visit the event website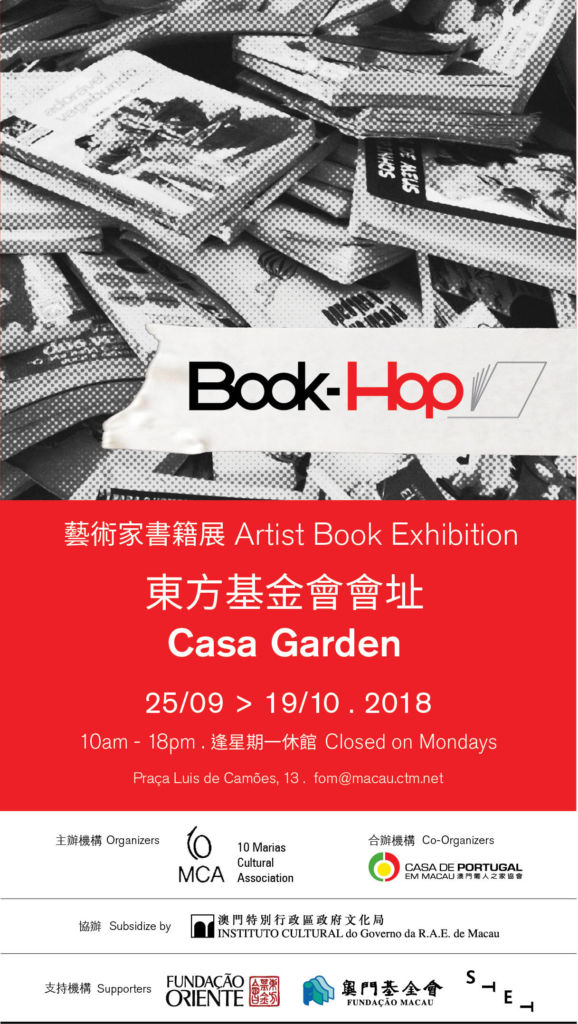 The project will display "Artist's Books" editions of authors who have created books to showcase their work, be they mock-ups for edits or just as work itself. In addition to photography, sketchbooks are included if the technique is drawing, painting or BD. Artists from Portugal like Jorge Molder, Vasco Araújo, Daniel Blaufuks among others and local artists like Carlos Marreiros, Konstantin Bessmertny, João Miguel Barros will be exhibiting their "Artist book". There will be tables and exhibitors with books and works where the public will be able to appreciate the path of the artist from the simple outline of the work, to the writings that help to construct the idea until the complete work.
When: September 25–October 19, 2018 (closed on Mondays)
Where: Casa Garden, 13 Praça de Luís de Camões
How much: Free admission
For more details and information please call +853 2855 4691, or +853 2855 4699, or email them or visit the event's Facebook page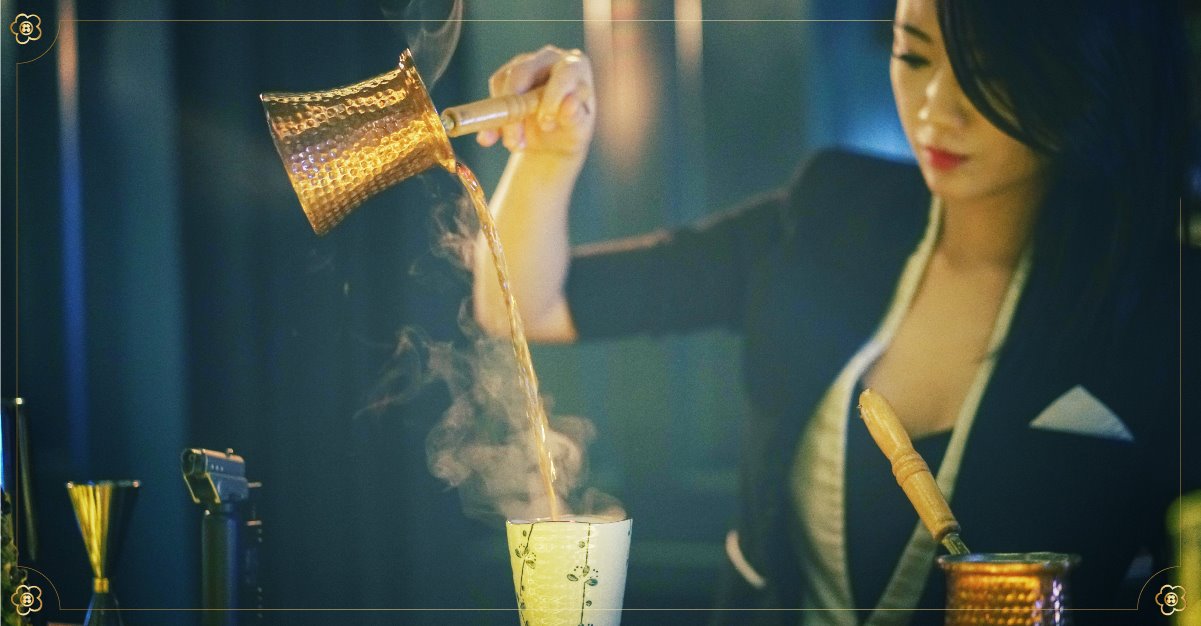 Hong Kong mixologist Jackie Lo, the first Chinese bartender to be invited to perform at the acclaimed Moscow bar Moskovsky, will be impressing guests at Wynn Macau's Ristorante Il Teatro with innovative cocktails inspired by Chinese culinary culture. Get ready to taste creative "Milk Tea Colada", "Sichuan Lady" and "Bloody Noodle Soup" cocktails! Not to be missed!
When: 7:30pm, Thursday and Friday, September 27th and 28th, 2018
Where: Ristorante Il Teatro, Wynn Macau, R. Cidade de Sintra, Macau
How much: Starting from MOP $98*
*Subject to 10% service charge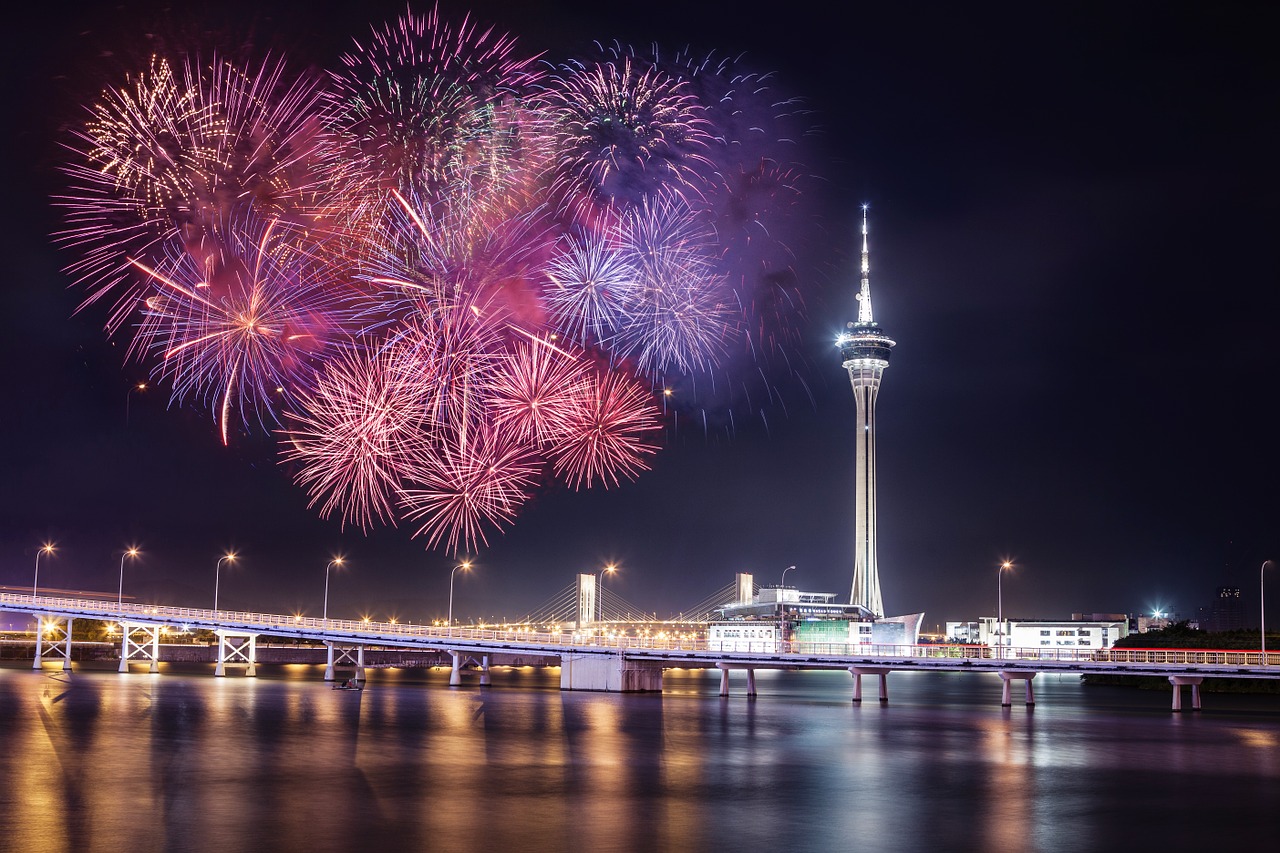 The last of this festival falls on next Monday, with the Italian and Chinese teams competing! Watch the night sky of Macau glow in a starburst of magnificent lights accompanied by cheers and applause of spectators as you enjoy this spectacular light and sound show. The annual Macao International Fireworks Display Contest has taken place on every Saturday in September and this one on China's National Day is the final. The marvelous fireworks display is one of Macau's must-sees.
When: Italy; 9:00pm, China; 9:40pm, October 1, 2018
Where: Sea area, Macau Tower, Largo da Torre de Macau
How much: Free admission
For more information please visit www.macaotourism.gov.mo for more updates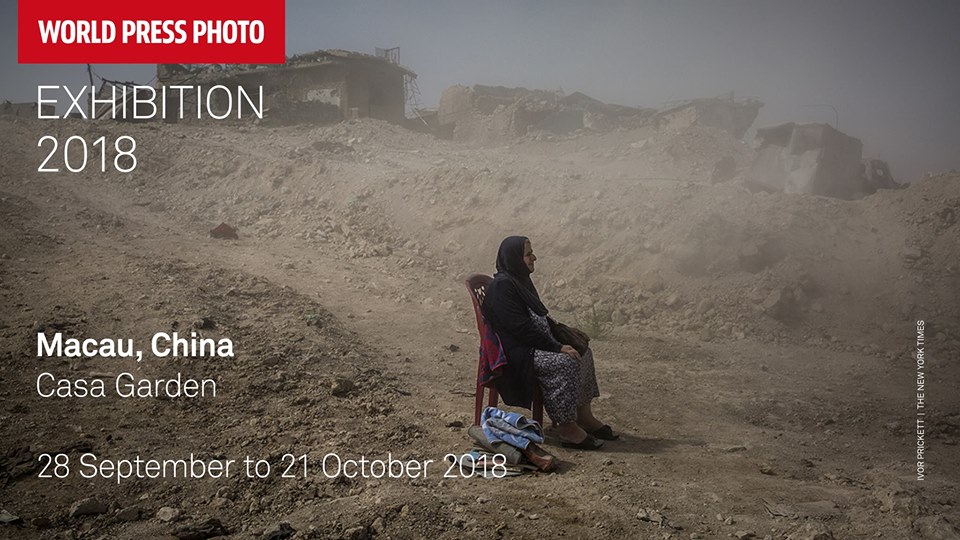 Catch a glimpse and see what has been happening all over the world at the World Press Photo Exhibition 2018 at Casa Garden on its worldwide tour showcasing stories that matter with photography from the 61st annual contest. These winners were chosen independently by a jury that has reviewed more than 73,000 photographs by 4,548 photographers from 125 countries.
When: 10:00am—7:00pm, September 28—October 21, 2018 (closed on Mondays)
Where: Casa Garden, 13 Praça de Luís de Camões
How much: Free admission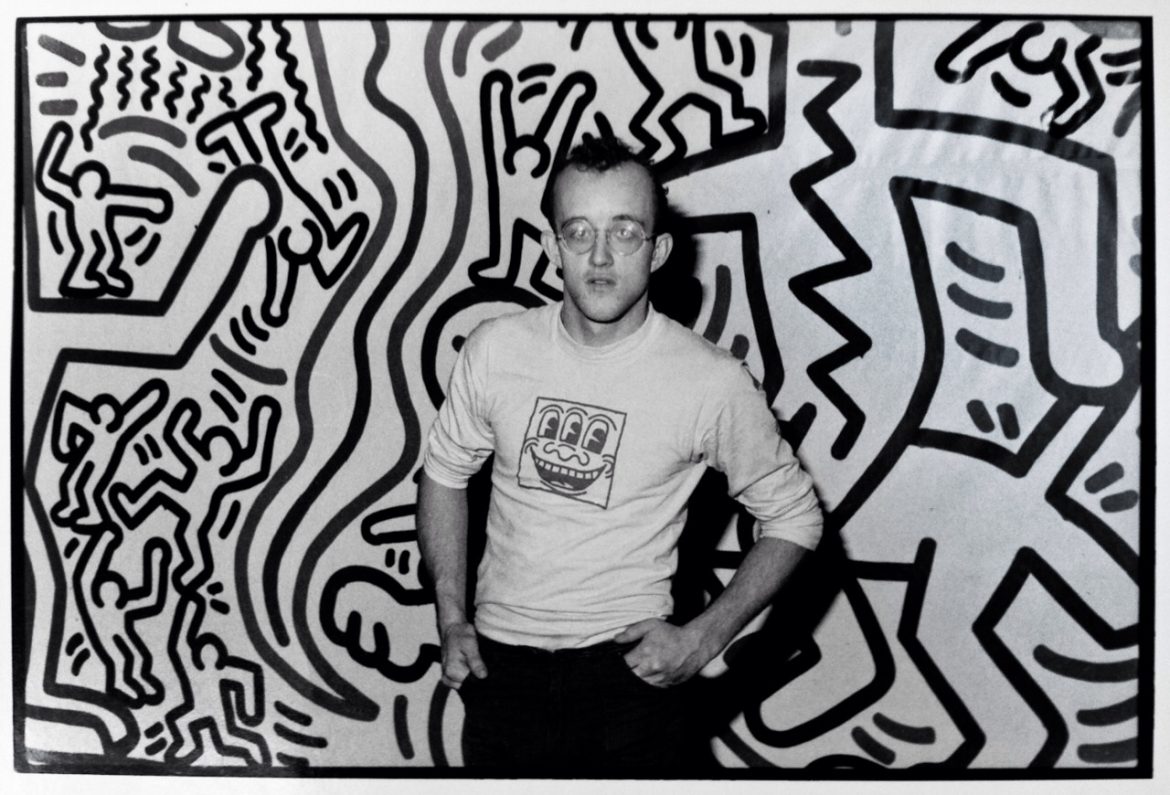 The first-ever "Keith Haring Maze Macao" will be showcased from 28 September 2018 until 31 December 2018 at The Venetian Macao. Get (literally) lost in this exhibition and experience the works of a true pop-art creator. The spirit of Keith Haring's message of Love and Peace lies at the center of the special event which includes interactive games, sculptural renditions of Keith Haring artworks and special edition Macau event souvenirs – truly a unique pop-art experience.
When: 1:00pm–9:00pm, September 28–December 31, 2018
Where: Cotai Expo Hall F, The Venetian Macao, Estrada da Baia de Nossa Senhora da Esperanca, Taipa
How much: Free admission
---

We're giving you the chance to experience a two-night stay at The Balé Phnom Penh with this exclusive giveaway! It's the perfect place for a relaxing Asian holiday – think lush green surroundings, gourmet food, inspiring exotic design for Insta-shots, a bit of poolside chilling, and more.
The resort is the perfect place to explore Cambodia's capital city. Around you you'll find find magical temples, French Colonial buildings, and vibrant markets. The stylish property and great service will allow you to memorably enjoy all of the above and more. It's made up of only 18 exclusive suites – everything is of topnotch quality. The Courtyard Suites are huge, with a large bathroom that looks onto a private walled courtyard. There is a large sofa area with a flat-screen television; a Bluetooth speaker; coffee and tea facilities and 24-hour butler service. Prepare to be captivated by impressive service throughout the stay – from the restaurants to the front desk, spa, and more. It's the small intimate details that will make your holiday truly special. We've teamed up with the lifestyleretreats hotel management company to offer this amazing a giveaway for one lucky Macau Lifestyle reader.
Experience a two-night stay at The Balé Phnom Penh including breakfast all for free by joining our exclusive giveaway. The prize has a total value of USD $1,028.50!
Details
Two-night stay in the Courtyard Suite of The Balé Phnom Penh
Daily breakfast for two guests
Conditions
The prize is valid for one year
Blackout dates: December 1 to March 31, 2019
Subject to availability and advance reservations are required via reservations
Please see additional terms and conditions on the Giveaway page and actual voucher upon presentation
Prize does not include airfares to Phnom Penh
Tags