Blow off some steam this weekend with a lot of cool and fun events to enjoy in Macau. For this Friday, we suggest MGM Macau's Bar 58 Sommelier Nights, where their experienced chefs craft unique wine pairings for all to relish. There's also the celebration of Songkran Thai New Year at Artyzen Grand Lapa Macau's outdoor area, featuring exotic foods, drinks, and more. The grandest social gathering and the biggest ILCM charity event is also happening this weekend, so get your place now!
Also, the "Trapped x Escape" exhibition has just opened at Taipa Village Art Space, which is a great reason to visit the area. Filled with cool coffee places and great restaurants, we suggest selecting one of these and heading for dinner after the showcase. Check out some of our recommendations of great places to eat in Taipa Village. The Tap Siac Craft Market 2021 is also here, head there with the whole family for booths with artisanal products, food, performances and much more. Have a good weekend!
(See featured image above)
Celebrate the renowned Songkran festival with Artyzen Grand Lapa Macau and try exotic flavors. Taking place at NAAM, the Songkran Garden Party Thai New Year features more than 20 delicacies all the way from Thailand. Get your adventure hat on and head there for a whole night of fun and food amongst friends and family!
This celebration dinner happens at the property's open-air lawn, making this a perfect opportunity to fully enjoy a breezy night as spring is in full bloom and summer's getting closer. The menu includes seven different stalls offering all things Thai. From super spicy soups to traditional dishes, exotic and fresh desserts, and a free flow of soft drinks, there is a lot to try and eat away!
When: 6:30pm–9:30pm, Saturday, April 17, 2021
Where: NAAM Thai Restaurant, Artyzen Grand Lapa Macau, 956-1110 Avenida da Amizade, Macau
How much: MOP $320 (per adult), MOP $180 (per child from six to 18)
For more information, check here or call +853 8793 4818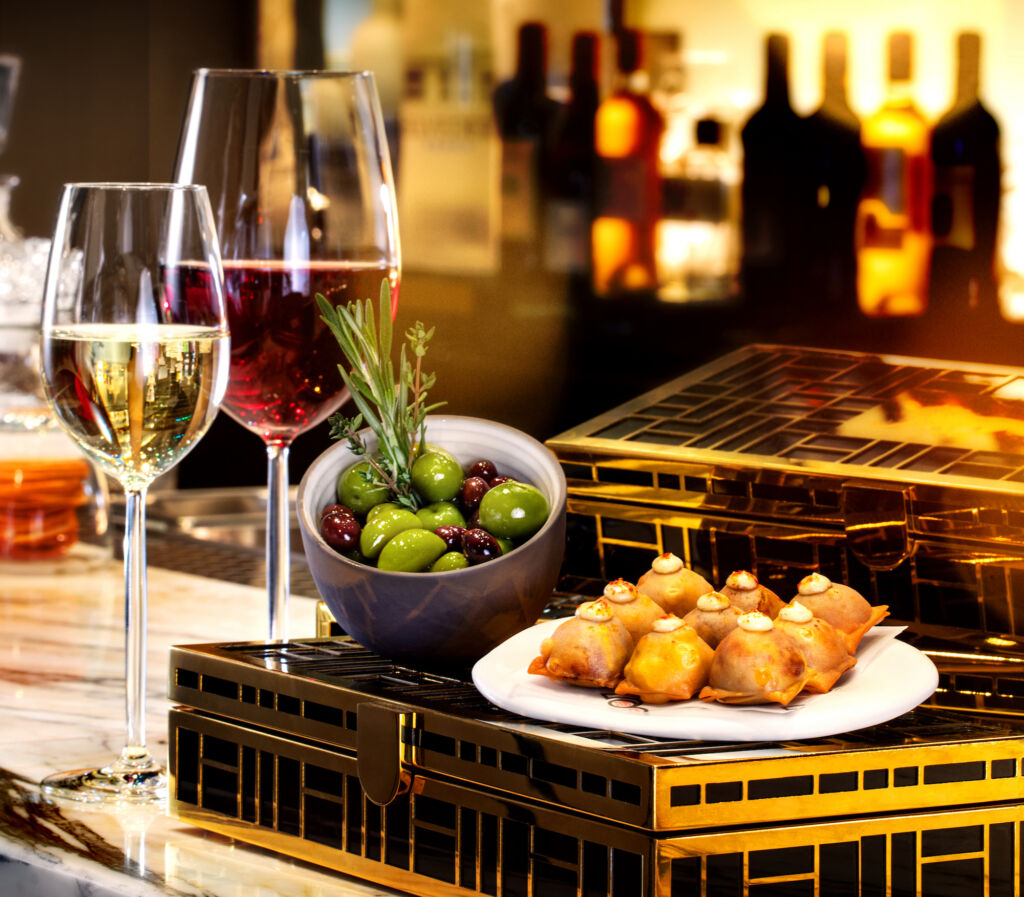 Every Friday night, Bar 58 offers a variety of six labels of new wines that are thematic, to ensure you enjoy an evening with their guided tasting by experienced sommeliers. Let their experts take you on a tour of an unconventional dining experience with attention-filled service.
Themed Australia vs Austria, the first night features dishes and wines from these two countries. April 9 is dedicated to the northeast part of Italy with the La Bella Vita deal while on April 16, Grill 58 Signatures features the restaurant's most sought-after dishes and wines, and Crazy Blends 2 (April 23) has surprises in store. This month's cycle ends on April 30, with California Love, featuring wines from this region of the US.
Go on this wine adventure and get ready to be amazed at both the variety and the pairing combinations that the experienced team is crafting for everyone to enjoy!
When: Fridays, April 2, 9, 16, 23 and 30, 2021
Where: Bar 58, MGM Cotai, Avenida da Nave Desportiva, Cotai
For more information and bookings, call +853 8806 2318 or check here
*Limited seats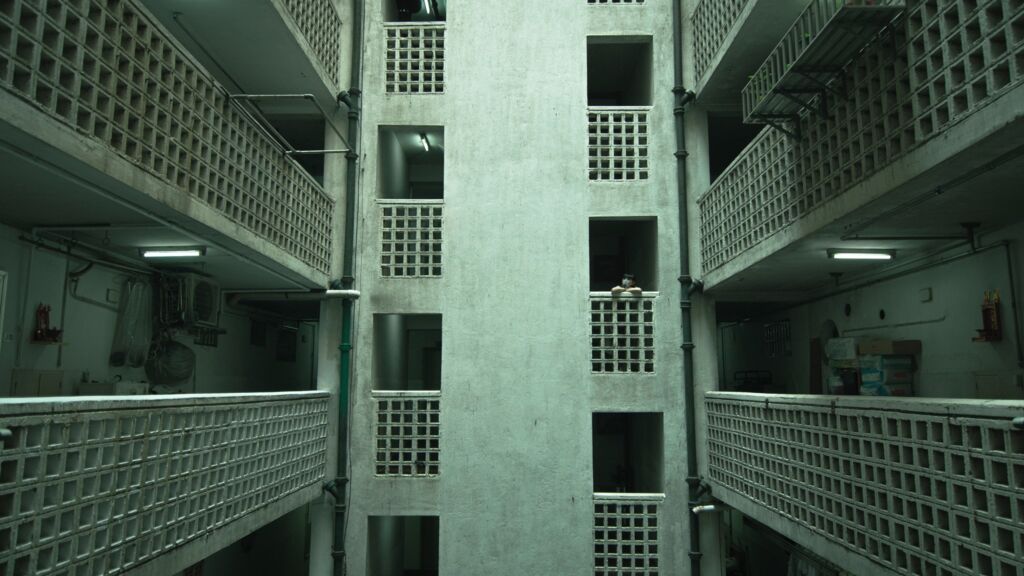 Taipa Village Cultural Association presents the second exhibition of the year–Trapped x Escape – An Eternal Theme: Narrative Stills by Tracy Choi & Simmy Cheong. Created by award-winning movie director Tracy Choi and cinematographer Simmy Cheong, the exhibition showcases a short film that is compiled by a unique set of narrative still images, uncovering the essence of a story in a different form.
The exhibition unveils the tacit understanding between Tracy and Simmy, who have been working together for more than ten years, and sometimes this makes their ideas too consistent. Through this short film production, they hope to return to the original point to tell a simple story with still images, so as to experiment together, return to the origin and regain their original intentions.
When: April 14–June 2, 2021
Where: Taipa Village Art Space, 10 Rua Dos Clérigos, Taipa
How much: Free admission
For more information, check here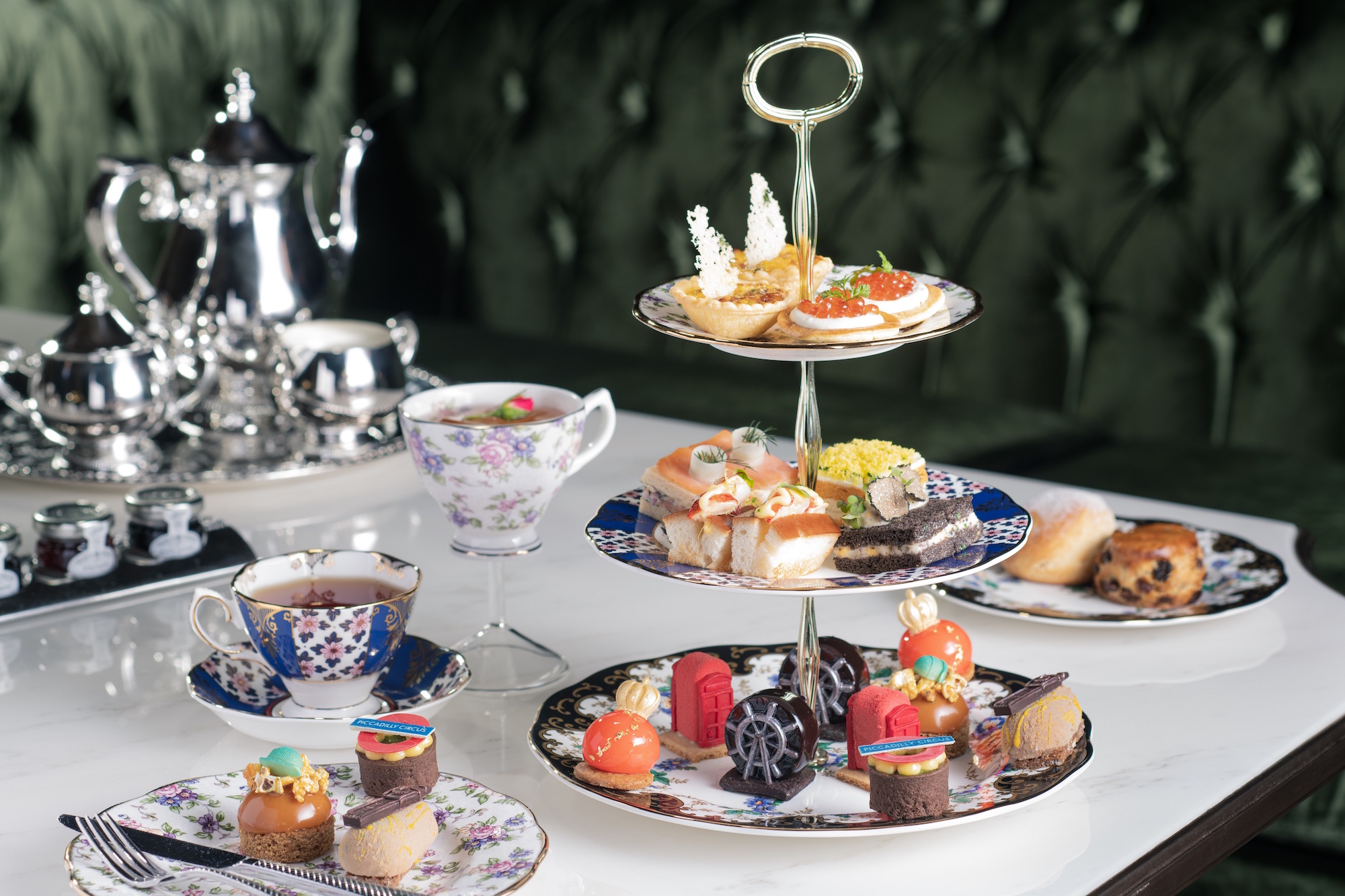 The St. Regis Bar is crafting a London-themed luxurious treat that'll leave everyone craving for more. The St. Regis x Royal Albert 100 years Afternoon Tea Set–now available every day–includes sumptuous and delightful bites such as smoked salmon roe with créme fraiche, blinis, and chives, but also quiche. As for choices of sandwiches, there's Boston lobster with lemon vinaigrette, truffled egg mayonnaise and micro watercress, English cucumber with minted cream cheese, and more. On the sweet side, guests will be able to enjoy an array of freshly baked scones, Big Ben (orange crémeux, crispy and Earl Grey mousse), The London Eye (chocolate mousse, caramel cream with chocolate cake), and many other delicacies, paired with high-quality teas or coffee.
When: Daily, 2:00pm–5:30pm
Where: The St. Regis Bar, The St. Regis Macao, The Londoner Macao, Estrada do Istmo, s/n, Cotai, Macau
How much: MOP $398++ (for two persons), MOP $588++ (for two persons, inclusive of Billecart-Salmon champagne tea set), MOP $888++ (for two persons, inclusive of Baikal Oscietra caviar tea set)
For more information and bookings, call +853 2882 8898 or send an email to [email protected]
++ All prices are subject to 10% service charge and 5% government tax.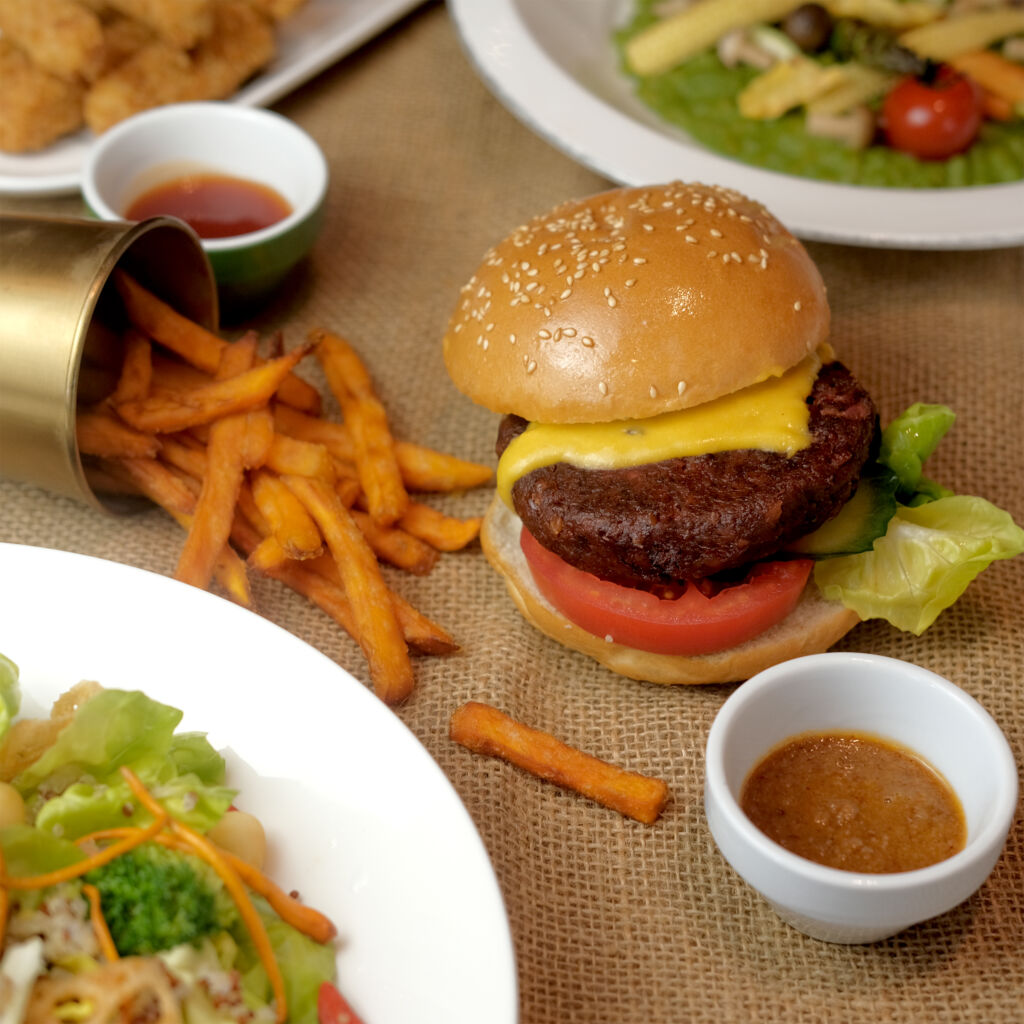 Wholesome and tasty food is now much more accessible with many people embracing vegetarian or vegan lifestyles. One such place is the wonderful and welcoming Lobby Lounge at Mandarin Oriental, Macau. Besides all-time favorite snacks, soups, main, and desserts inspired by western and Asian cuisines, they now have an all-vegan menu!
With this completely new menu with original dishes at Lobby Lounge, you and your friends won't have to search town looking for restaurants serving vegan delicacies. There, you'll be able to experience their Toss Me salad–with butter lettuce, broccoli, quinoa, lotus seed and roots, goji berries, and more–crispy tempeh with satay sauce and chili dip, a mushroom walnut rice burger (Burger in MO), and their barley risotto with grilled baby vegetables, asparagus, cherry tomato and mushroom.
100% cold-pressed juices are also available, so be sure to order some of these wholesome dishes and try Mandarin Oriental, Macau's newest vegan recipes!
When: Daily, 12:00pm–8:00pm
Where: Lobby Lounge, Mandarin Oriental, Macau, 945 Avenida Dr. Sun Yat Sen, NAPE, Macau
How much: MOP $498 per set*
For more information, call +853 8805 8938 or check the menu here
*10% service charge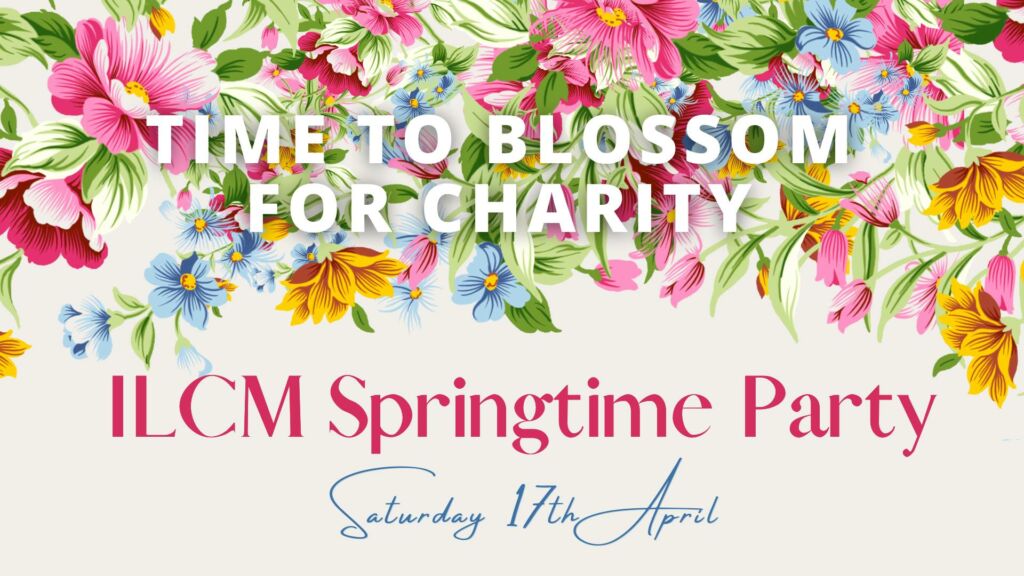 Step out in the colors of spring and join the International Ladies Club of Macau (ILCM) for an evening bursting with fun, food, drinks, and dancing! You can have a wonderful time with free-flow wine and a number of food stations and BBQ, as well as dishes, served family-style at your table.
There will be a raffle for charity and dancing to a live band. The amazing Tom Griffiths will guide you through an evening of fun and surprises! Head there in your most colorful attire, or whatever speaks spring to you.
When: 6:30pm, Saturday, April 17, 2021
Where: Oasis Ballroom, Galaxy Macau, Estrada da Baía de Nossa Senhora da Esperança, Galaxy Macau, Cotai
How much: MOP $888 per person
For more information, check the event's Facebook page and for bookings, send an email to [email protected]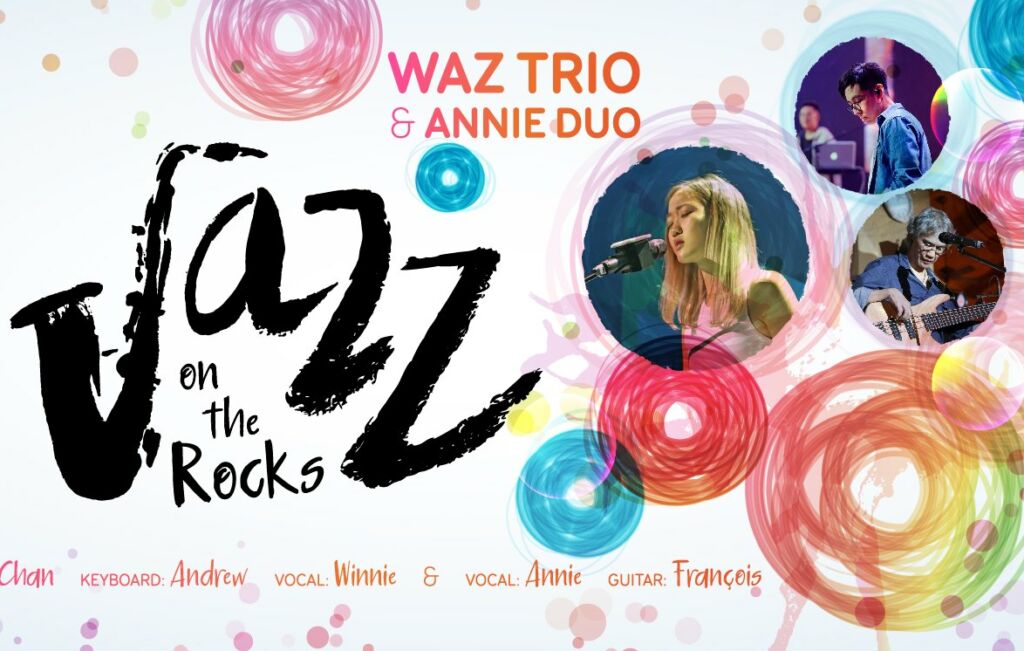 Jazz nights are back to Fisherman's Wharf! Following a successful first event in March, Jazz on the Rocks is returning to Vic's Restaurante this April! The venue will be graced by the incredible talent of the WAZ trio and Annie Duo. What's more, you can gain entry to the event and receive an hour of free-flowing drinks for only MOP $100 (from 7:00pm to 8:00pm). Head on down to Vic's Restaurante–located in the Rocks Hotel–to enjoy live music in style at this not-to-be-missed event. Are you ready?
When: Friday, 7:00pm–11:00pm, April 16, 2021
Where: Vic's Restaurante, Rocks Hotel, Macau Fisherman's Wharf, Avenida Dr. Sun Yat-Sen, Macau
How much: MOP $100 (including one-hour free flow of beer and wine, from 7:00pm to 8:00pm)
For more information and bookings, call +853 8295 6580 or check their Facebook page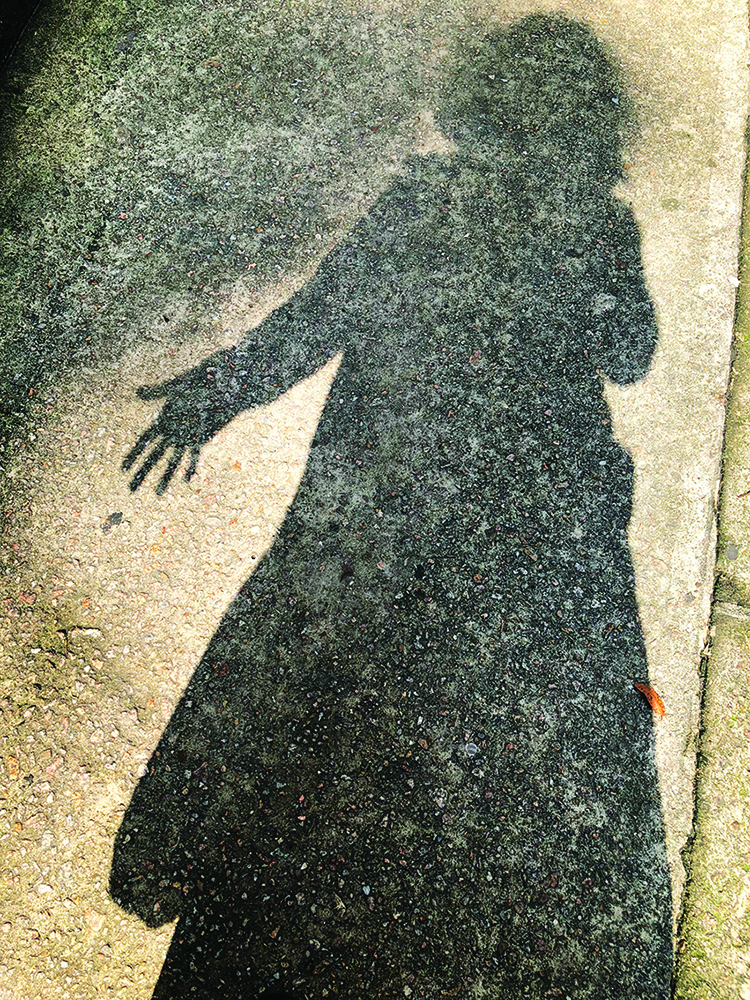 "Sombras" (Portuguese translation of "shadows") is a photography exhibition taking place at Casa Garden. The exhibition showcases 49 photographs taken by Portuguese Macau-based artist, Vera Paz, between 2017 and 2020. They were selected from a total of 500, shot with a mobile phone. Vera Paz is the co-founder of the local-based cultural association, D'As Entranhas Macau.
When: April 15–May 15, 2021
Where: Casa Garden, 13 Praça de Luís de Camões
How much: Free admission
For more information, check the event's Facebook page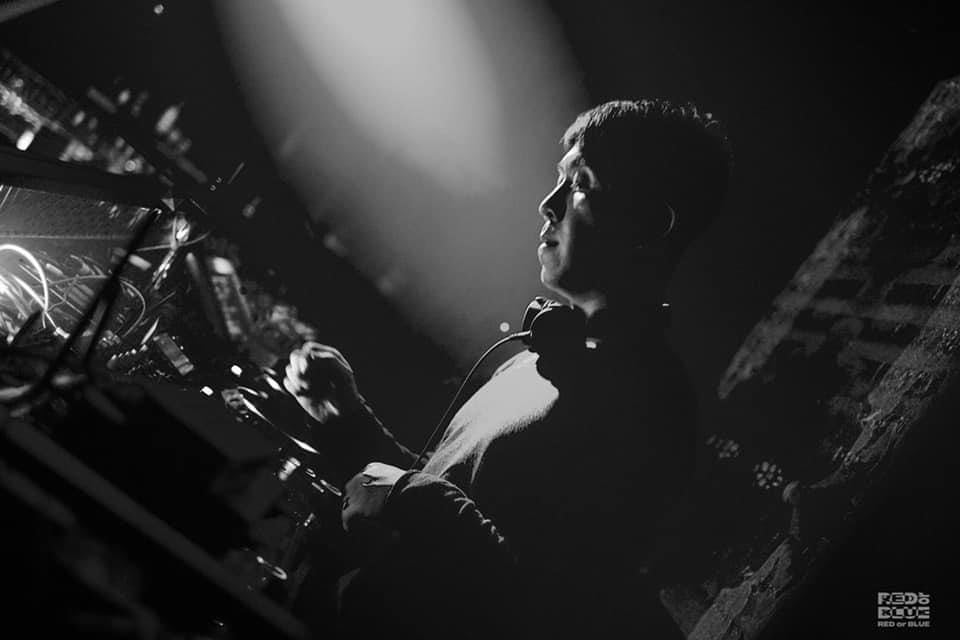 Live Music Association's next BE-ATS party welcomes a new name: Kevin from RED or BLUE. The night's line-up keeps a strong beat with FINSENT C–an HK DJ. After that, it's time for resident DJ RyomA to take the stage. Organizers promise music to dance all night long, so be sure to bring your best buddies and enjoy the dancefloor till the sun comes up!
When: Saturday, 11:00pm till late, April 17, 2021
Where: Live Music Association, 50 Avenida do Coronel Mesquita, San Mei Industrial Building 11B/F, Macau
How much: MOP $100 (before midnight, including one drink), MOP $150 (after midnight, including one drink)
For more information, check the event's Facebook page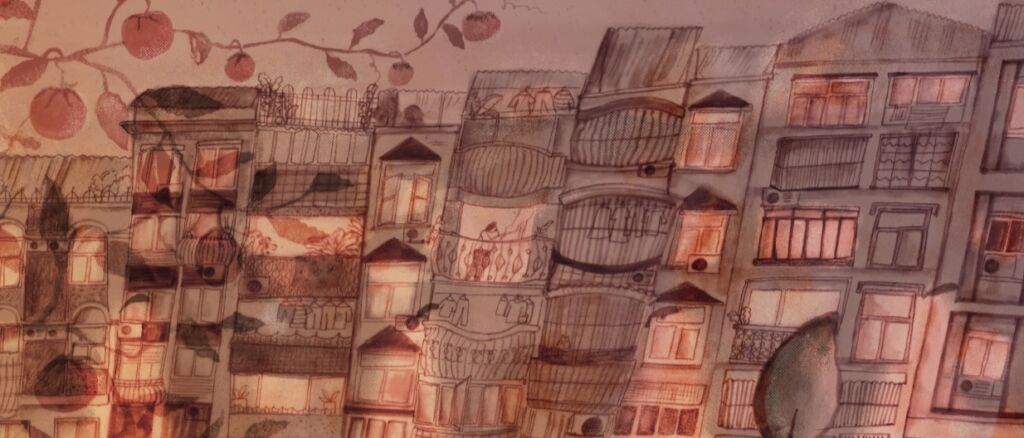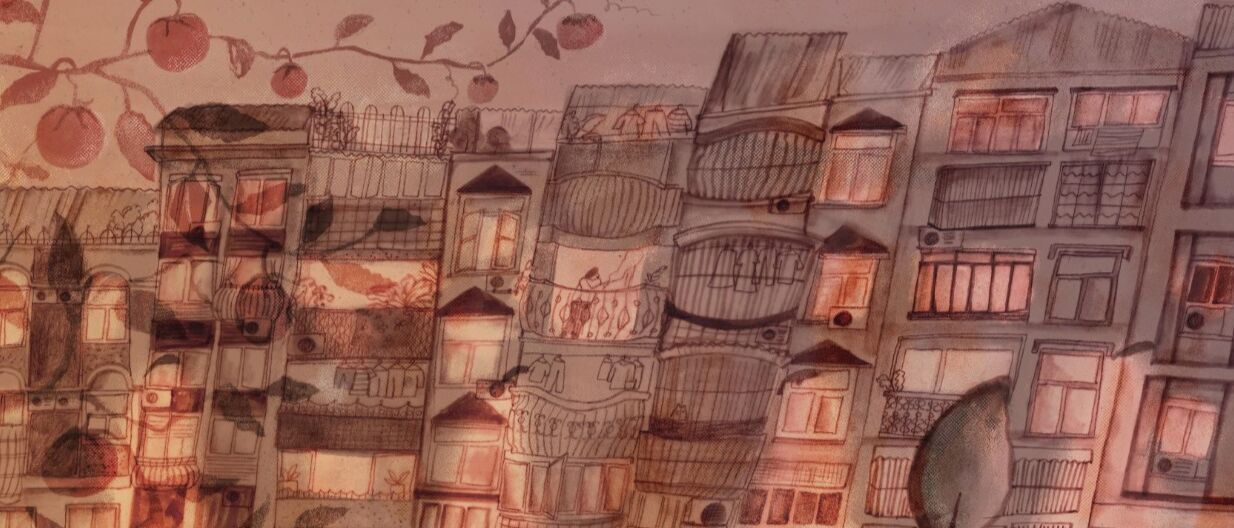 Beautiful Sunset, Infinite Good is an exhibition of local artist Yang Sio Maan, showcased at Creative Macau. The exhibition features some of Yang's illustrations, including from her book, which she wrote and illustrated last year. According to the author, "Mr Matos Goes to Buy Tomatoes" tells the story of Mr Matos who lives around Bird Garden and goes to buy tomatoes, the tomatoes fall onto the ground on his way home and turn into a giant plant. Yang intends to bring Mr Matos to life in the exhibition.
Yang Sio Maan is an independent illustrator based in Macau. She received a BA in English Studies from the University of Macau and an MA in Illustration from the University of the Creative Arts (UK). Aside from accepting illustration commissions, she also participates in community art projects, exhibitions, and alternative publishings, exploring the possibilities of visual language. In 2009, she had her solo exhibition Everywhere and Anywhere at the Post-Ox Warehouse Experimental Site. In the same year, she received the honor of Category Winner at World Illustration Awards by the AOI and the Best of the Best at Hiii Illustration by HiiiBrand.
When: April 15–May 11, 2021
Where: Creative Macau, G/F Macau Cultural Centre Building, Avenida Xian Xing Hai
How much: Free admission
For more information, call +853 2875 3282 or check the event's Facebook page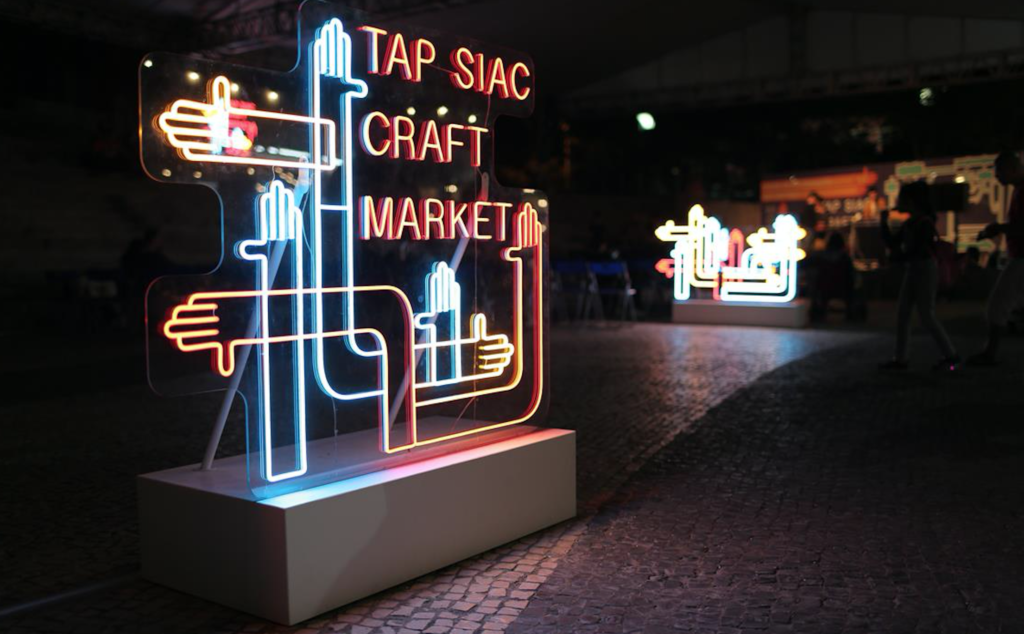 Since 2008, the Tap Siac Craft Market is held twice every year in Spring and Autumn. It attracts both local and overseas creative talents to showcase their creativity and is now a major cultural and creative event featuring handicrafts in Macao and throughout Asia. This year, the first edition takes place in April, when the weather is great to take the whole family out and enjoy the breeze while shopping the latest trends in artworks or listen to a live performance by local talents.
When: Weekends, April 16–18 and 23–25, 2021
Where: Tap Seac Square, Avenida do Conselheiro Ferreira de Almeida, Macau
How much: Free admission
For more information, check their Facebook page
Tags