Eager to know what this weekend in Macau has in store for you? Check out this selection and find some pretty amazing events to be part of. This is your last chance to visit Rebirth in the Spring Breeze: Art Exhibition of He Duoling, so be sure to see these beautiful paintings before the exhibition ends! It's also a great time to head to Grand Hyatt Macau and have the Seasonal Spring Menu at Beijing Kitchen filled with fresh flavors and impeccably put-together dishes. There are also unmissable spa offers, staycations to fully relax, concerts, and much more!
(See featured image above)
Welcome spring in grand style with Beijing Kitchen's glamorous and tasty seasonal spring menu! Featuring original dishes such as marinated scallops with prawns and Chinese toona, stewed bamboo shoot with chili or wok-fried sea whelk, fungus, bamboo shoot, and green beans, this menu is bursting with refreshing flavors perfect for the springtime.
When: March 11–April 30, 2021
Where: Beijing Kitchen, Grand Hyatt Macau, City of Dreams, Estrada do Istmo, Cotai
For more information and reservations, call +853 8868 1930 or check here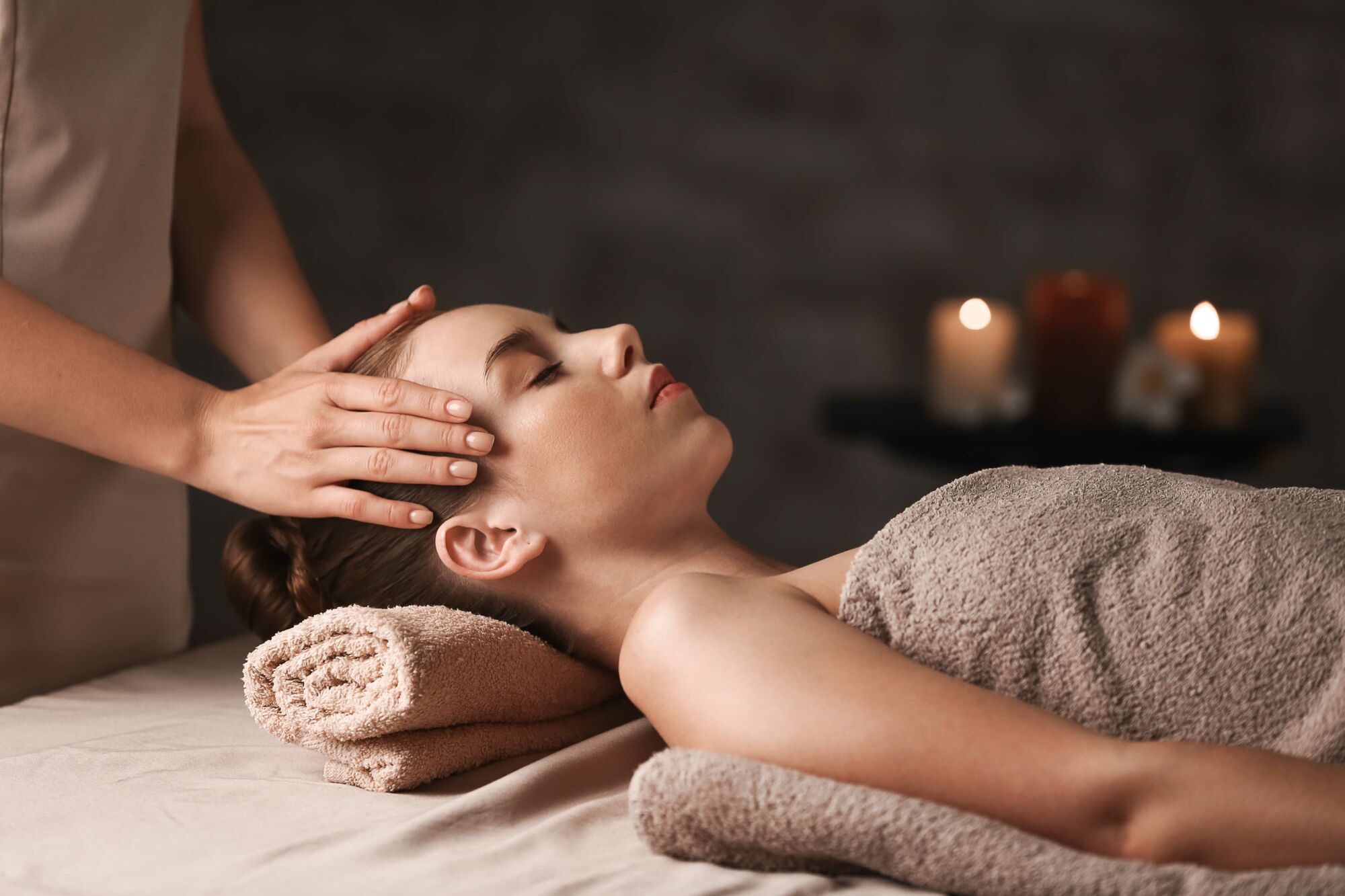 Shine Spa at Sheraton Grand Macao is offering a super value "Relax and Reward" three-month treatment package deal with your choice of discounted Elemental Herbology treatments–designed to revitalize and rejuvenate the body and give lasting vitality to the skin–for half price! The Relax and Reward package combines great value and flexibility, with spa guests able to redeem their treatments over a three-month period and receive a 50% discount on all full-priced spa treatments.
Priced at MOP $5,000, guests can design a program of Elemental Herbology treatments depending on their needs and preferences from the extensive menu of spa experiences, all at 50% off, including massage, facial, and body treatments as well as full use of Shine Spa's jacuzzi, steam room, and sauna facilities.
When: Ongoing
Where: Shine Spa, Level 3, Sky Tower, Sheraton Grand Macao, The Londoner Macao, Estrada do Istmo, s/n, Cotai
How much: MOP $5,000 (valid for a three-month period)
For more information and reservations, call +853 8113 0222 or send an email to [email protected]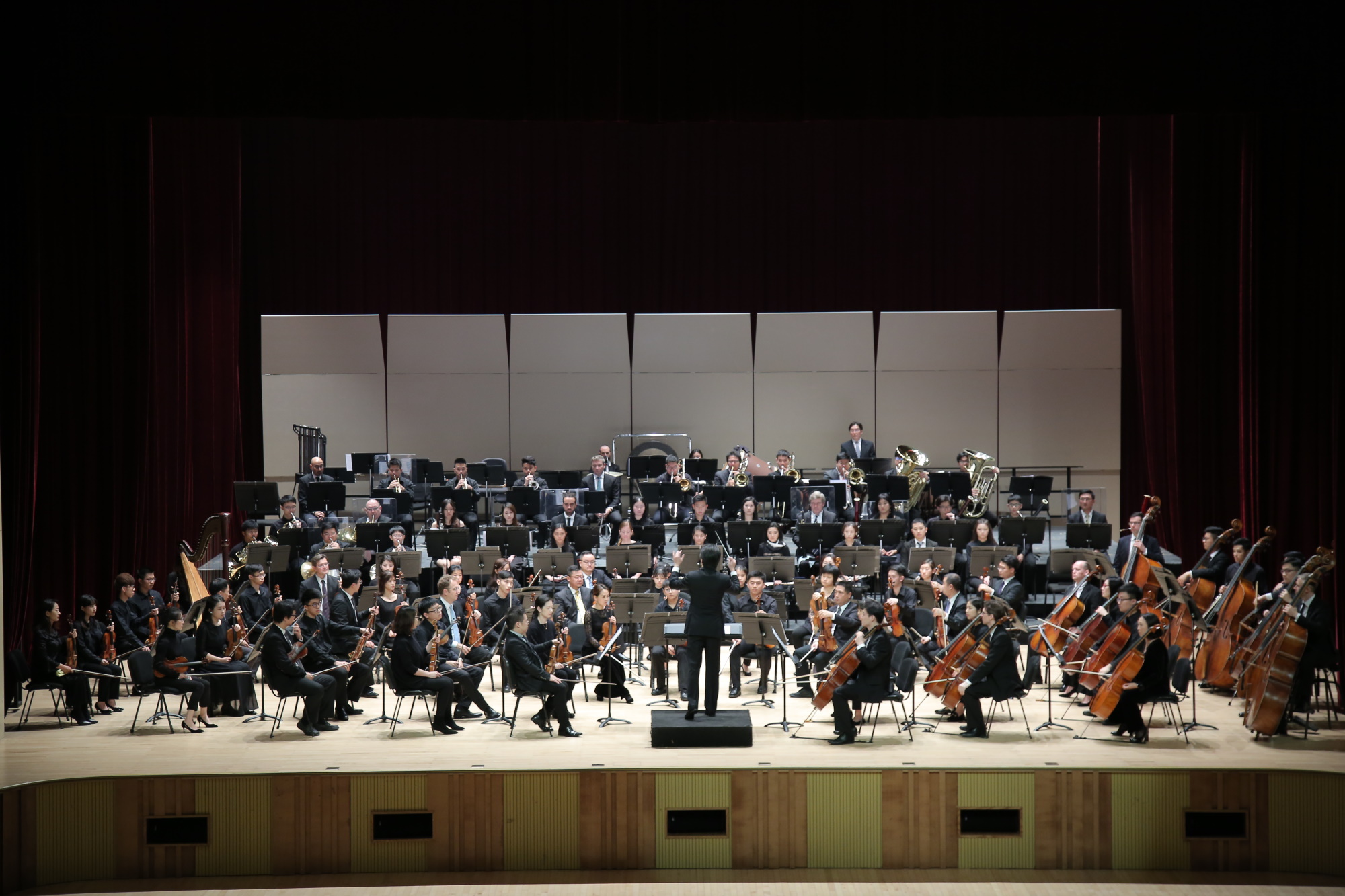 The Future of Classical Music concert provides a platform for young music students in Macau to showcase their talents. Led by Macao Orchestra's Assistant Conductor Francis Kan, the orchestra shares the stage with several local music lovers and elite students to present a number of familiar and vivid pieces, offering a youthful and energetic concert to music aficionados.
When: 8:00pm, Saturday, March 20, 2021
Where: University Hall of the University of Macau, Avenida da Universidade, Taipa
How much: Free admission
For more information, call +853 2853 0782 or check their website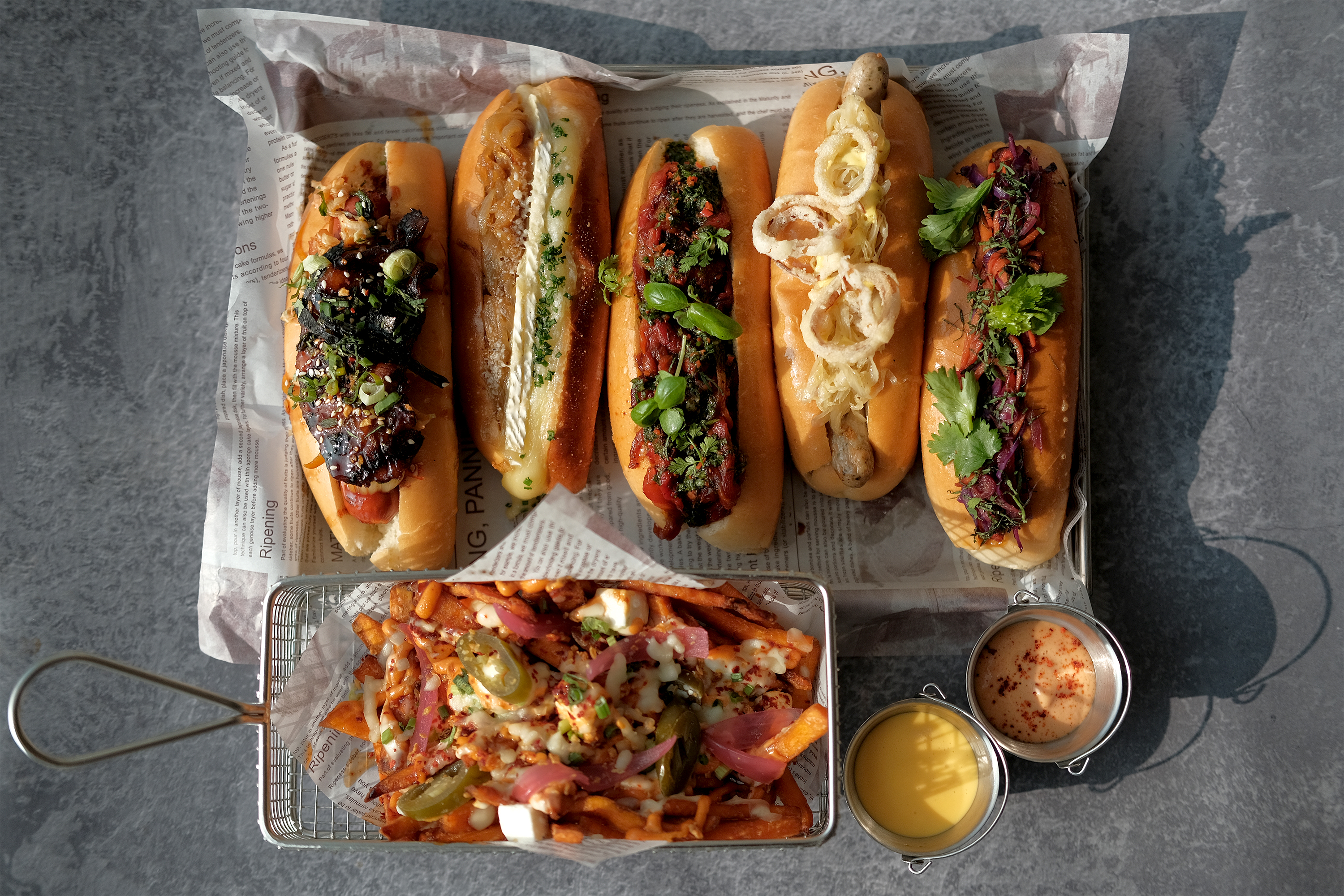 Vida Rica Bar is having a pop-up dining delight featuring a wide range of hot dog recipes for all to enjoy these internationally loved snacks overlooking Mandarin Oriental, Macau's panoramic views of Macau. Once you step into this foodie's dream, expect to be amazed by all sorts of ingredients and condiments from all four corners of the world. From Paris to South Korea, Mandarin Oriental, Macau's cooking team is crafting a series of different hot dogs for everyone to experience.
This original and creative pop-up includes several hot dogs recipes such as the Gangnam Dog with hot spicy pork sausage, kimchi and pork belly, but also Tikka Dog featuring homemade tikka chicken and purple cabbage, El Diablo–Spanish chorizo, peppers and chimichurri–and their signature, A Night in Paris. Inspired by French flavors, it starts with a Frankfurter sausage in an extra-long baguette, topped with Dijon mustard, lardons, and choucroute. Each one is paired with homemade fries where you can choose Disco or Diablo. Drink choices are between Samuel Adams beer or Goose Island IPA.
When: February 24–April 11, 2021
Where: Vida Rica Bar, Mandarin Oriental, Macau, 945 Avenida Dr. Sun Yat Sen, NAPE, Macau
How much: Hot dogs – MOP $128–228
Drinks – From MOP $68
Fries – MOP $98 per portion
For more information and reservations, call Vida Rica Bar at +853 8805 8928 or send an email to [email protected]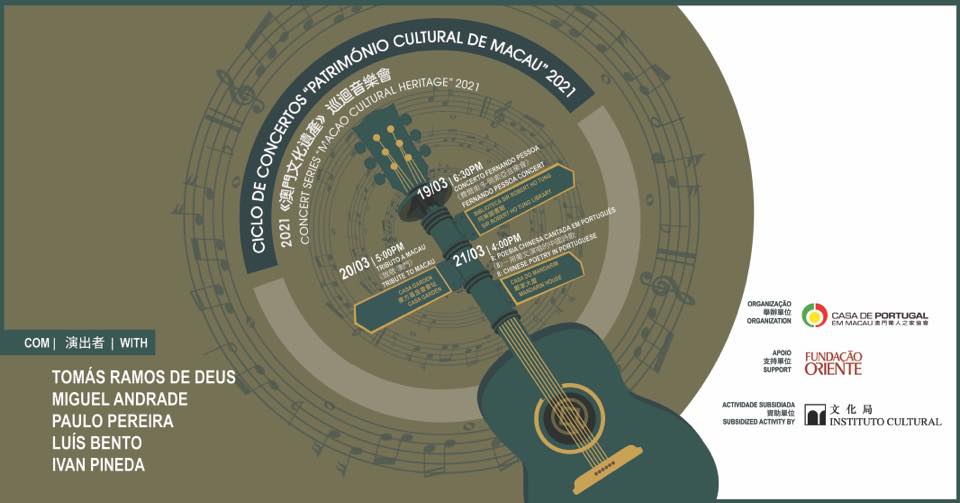 Casa de Portugal em Macau, the Orient Foundation and the Cultural Institute join hands to bring you a series of concerts in homage to Macau's cultural heritage. Featuring Portuguese artists Tomás Ramos de Deus, Miguel Andrade, Paulo Pereira, Luís Bento and Ivan Pineda, the three concerts combine both Portuguese and Chinese cultures to explain and pay homage to Macau's roots and traditions.
The first performance, "Fernando Pessoa Concert", takes place at Sir Robert Ho Tung Library and features poetry from the renowned Portuguese poet and writer. "Tribute to Macau" happens at Casa Garden and the third and last one, "8: Chinese Poetry in Portuguese" at Mandarin House.
When: Friday, Saturday and Sunday, March 19 (6:30pm), 20 (5:00pm) and 21 (4:00pm), 2021
Where: Sir Robert Ho Tung Library, 3 Largo de Santo Agostinho, Macau, Casa Garden, 13 Praça de Luís de Camões, Macau and Mandarin House, 10 Travessa de António da Silva, Macau
How much: Free admission
For more information, check the event's Facebook page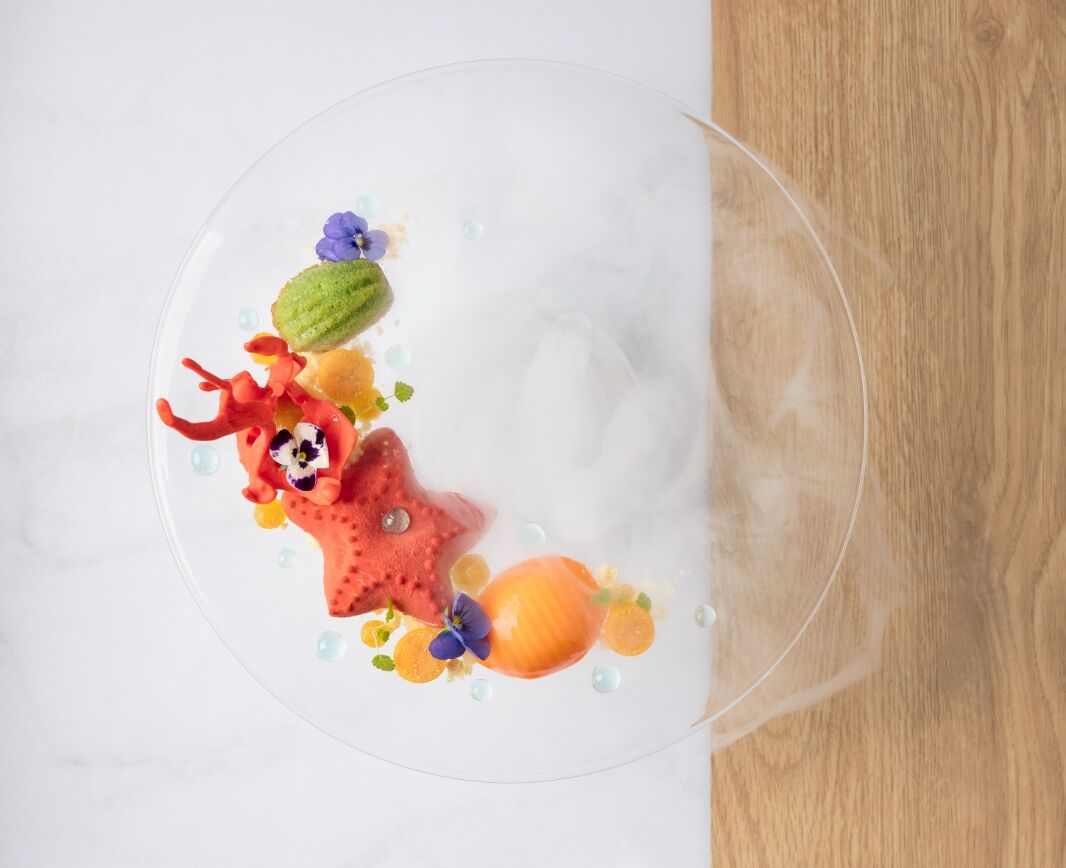 The latest evolution of The Manor's Stories of the Sea – The Seventh Chapter presents a celebration of flavors showcasing the finest seafood sourced from all four corners of the globe. The six-course menu once again delights with exquisite Tennen madai, Alaskan king crab, John Dory, and sea urchin with red mullet bottarga, and it's available with a specially curated wine pairing to elevate the dining experience even further.
When: 6:00pm–11:00pm, January 18–March 31, 2021
Where: The Manor, The St. Regis Macao, The Londoner Macao, Estrada do Istmo, s/n, Cotai
How much: Six-course set dinner – MOP $888 per person (MOP $1,288 with wine pairing)
For more information and bookings, send an email [email protected] or call +853 2882 8898
The Rebirth in the Spring Breeze: Art Exhibition of He Duoling showcases nearly 50 pieces and sets of sketches and oil paintings which cover various periods of He's artistic pursuit, including his new works from 2019. From these exhibits, visitors will catch a glimpse of his artistic development and feel his vigorous and endless creativity.
This exhibition also showcases House with No Roof and Wild Garden, Woman and Wall, the large-scale paintings completed by He last year. He has a fondness for architecture; he contemplated and constructed the relation between the figures and the architectural environment in his Labyrinth Tower series, and he designed the He Duoling Museum by himself. He thinks highly of architect Ludwig Mies van der Rohe's "less-is-more" approach and has integrated the architectural philosophy into his artistic language: using subtractive techniques, he conveys the subtlety and fullness in the refined yet simple composition of his paintings.
When: November 6, 2020–March 21, 2021
Where: Macao Museum of Art, Avenida Xian Xing Hai, NAPE, Macau
How much: Free admission
For more information, check the event's official website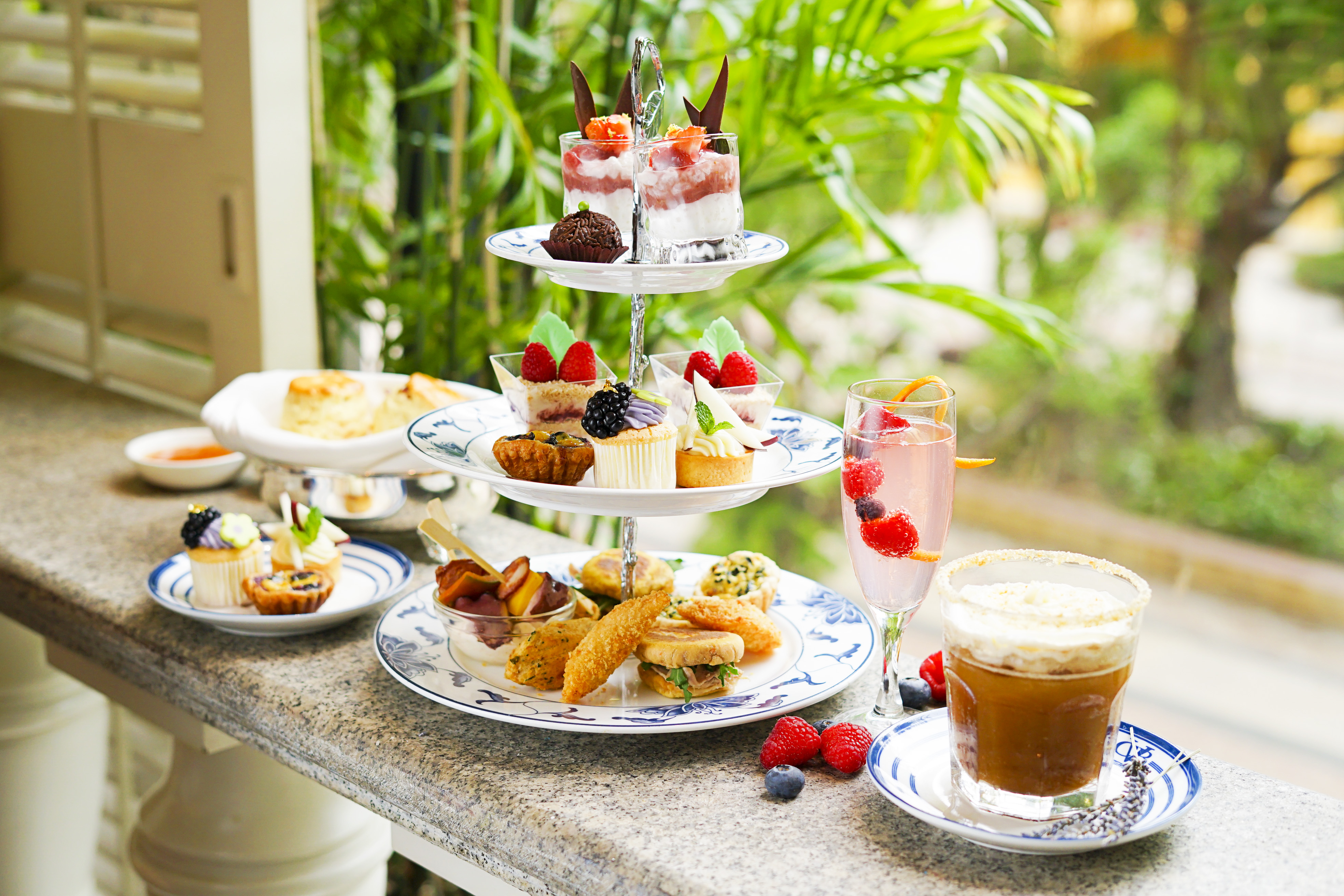 The latest interpretation of the afternoon tea set celebrates the beauty of spring with highlights on berries and flowers, including mini blueberry egg tarts, raspberry serradura, lemon lavender cupcake, and orange raspberry scones. Incorporating its lavender coffee and signature drinks, the "Secret Garden" afternoon tea is perfect for this blossoming season.
If one is thinking of a little surf and turf and even more for a seafood buffet? The time-limited Turf & Surf Seafood Dinner Buffet is ready to tempt your taste buds. The buffet menu has been upgraded to present a more sumptuous and extensive version of the current seafood buffet, with live stations and highlights including oyster station, sashimi counter, giant seafood cataplana, U.S. prime beef, and 10 head abalone noodles.
When: March 1–31, 2021
Where: Artyzen Grand Lapa Macau, 956-1110 Avenida da Amizade, Macau
How much: Afternoon tea – MOP $298 for two persons
Turf & Surf Seafood Dinner Buffet – MOP $398 per person

Marine debris reaches throughout the oceans and all species which call them home suffer from pollution. The Deep Sea Witch is summoned to invent a magic pill to clean them up. However, she lacks an ingredient that only exists on land. Trying to save their home, MayMay and her friend Bulby volunteer to go onto the human habitat and ask for help. Dear Human Beings, do you hear the crying oceans and can you help MayMay save her home?
Ieng Chi Dance Association organizes "Crying Oceans", a multimedia dance theatre performance created by local artists and performed by kid dancers. Connecting arts, performance, education with eco-concerns, the performance calls for more community involvement in ocean conservation.
When: Saturday and Sunday, March 20 (8:00pm) and 21 (3:00pm), 2021
Where: Small Auditorium, Macao Cultural Centre, Avenida Xian Xing Hai s/n, NAPE, Macau
How much: MOP $100–180 per person
For more information and ticketing, check here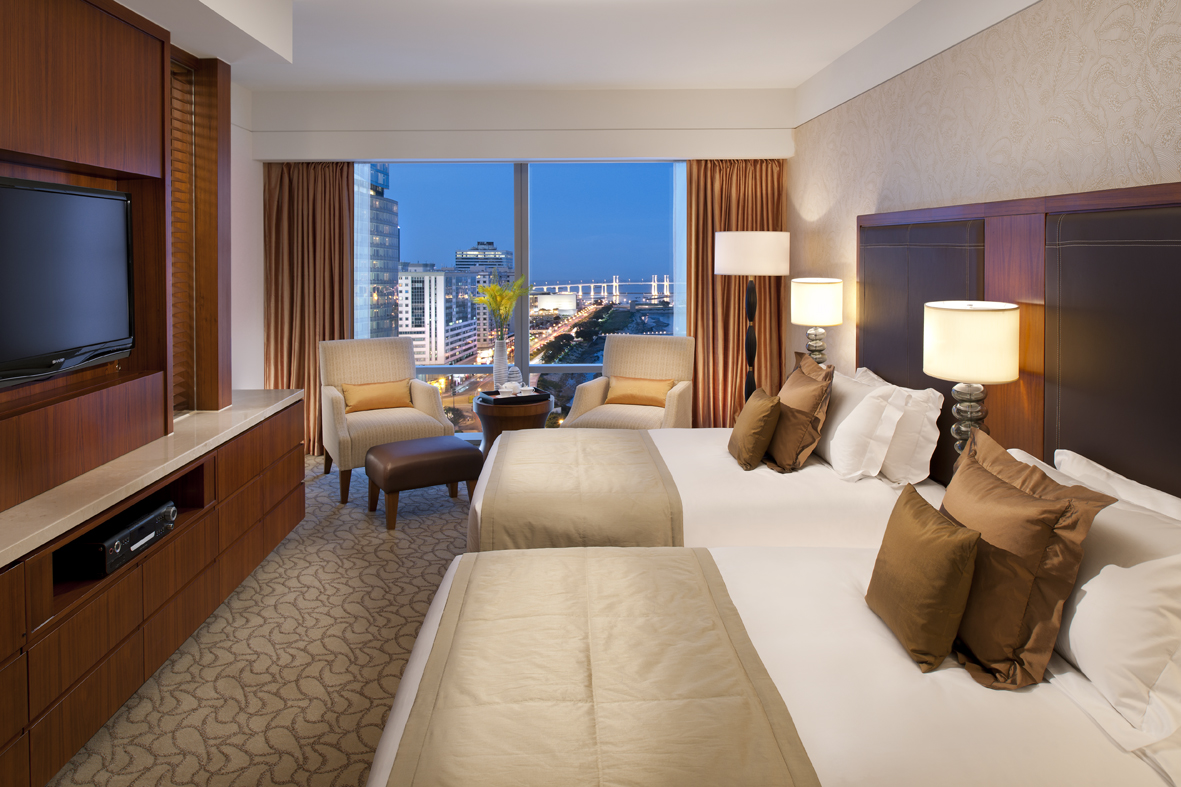 Welcome spring with fantastic views of the city and remarkable dining experiences, while staycation-ing at Mandarin Oriental, Macau. This time-limited staycation includes accommodation in a Deluxe Bay View Room and daily dining credit of MOP $500 to fully enjoy all the dining offers: from the Lobby Lounge to Vida Rica Bar or the pool deck, there's plenty to share amongst friends and family. Be sure to take some days off from all the hustle and bustle and get ready to fully relax and enjoy all the wonderful hotel amenities with your loved ones!
When: From now till April 30, 2021
Where: Mandarin Oriental, Macau, 945 Avenida Dr. Sun Yat Sen, NAPE, Macau
How much: From MOP $1,688 per night (per room)
*20% savings for all treatments at The Spa
For more information and bookings, call +853 8805 8822 or send an email to [email protected]
Tags