If you have a few days off or just want to enjoy the crisp winter weather, why not take your family out for some fun? Make February "Family Month" and spend as much time as you can with them! To help you out, here's a list of events for all ages of family members so read on to find out what Macau has to offer.
(See featured image above)
Welcome the Year of the Earth Pig with family, friends and business associates. Savor signature Lo Hei and other delectable festive menus at Vida Rica Restaurant, Vida Rica Bar and Lobby Lounge. Led by Executive Sous Chef, Ethan Hiew, embark on a delightfully oriental culinary journey from February 1—19, 2019. The New Year will be graced with roars of firecrackers and traditional Chinese lion dance procession from 11:00am on February 5, 2019, at the hotel lobby. To add to the festive merriment, "God of Wealth" will welcome guests and distribute "Lai Si" packets to bestow blessings of wealth and prosperity on February 5—7, 2019.
When: January 24—February 15, 2019
Where: Vida Rica Bar, Lobby Lounge, The Mandarin Cake Shop and Vida Rica Restaurant, Mandarin Oriental, Macau, 945 Avenida Dr. Sun Yat Sen, NAPE, Macau
How much: Various prices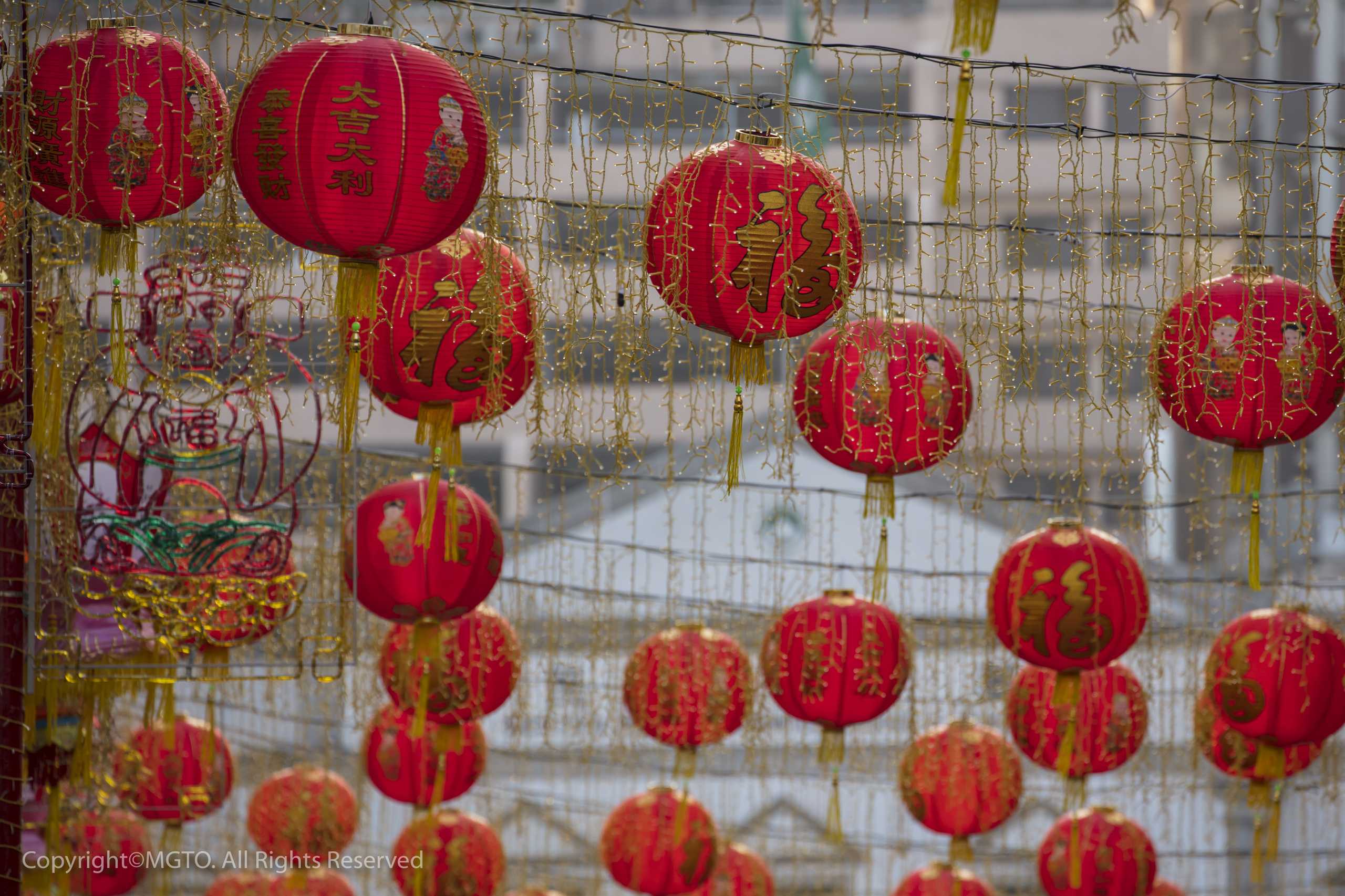 The Lunar New Year is one of the most important festivals in the Chinese calendar and it's always celebrated with family. In February, there are a huge number of events organised by the Macao Government Tourism Office to mark the occasion. There'll be street parades featuring a giant dragon and lion dances. Furthermore, there will also be a parade for the celebration of the Year of the Pig. After that, there are lots of opportunities for the public to take photographs of the floats in the parade. They go on exhibition first at the Macao Science Center and later at Tap Seac Square.
When: February 5—10, 2019
Where: All across the city
How much: Free entrance
City of Dreams will be presenting the Asian premiere of the "Ferrari: Under the Skin" exhibition on January 24, 2019. After a hugely successful run in Italy and London, this blockbuster exhibition arrives in Macau for a strictly limited time from January 25—June 16, 2019. The exhibition features a behind-the-scenes look at the design, people and engineering that created one of the most iconic car brands on the planet. The launch of the exhibition also coincides with the Hong Kong and Macau preview of the new Ferrari 488 Pista Spider.
Race through 70 years of passion, glamour and design innovation, with unique behind-the-scenes access. The exhibition will explore Ferrari's powerful personality, design and manufacturing process. Additionally, it will feature famous clientele and the future of the luxury car brand. From the very first Ferrari to Michael Schumacher's winning Formula One car and the newest hybrid model, the exhibition features rare cars and memorabilia displayed in public for the first time. Discover the Ferrari experience through original sketches, sculpture-like models and engines, alongside films and interviews telling one of the greatest design stories of all time.
When: January 25—June 16, 2019
Where: City of Dreams, Estrada do Istmo, Cotai
How much: MOP $80 (available at The House of Dancing Water ticket counters)
For more information, browse through City of Dreams website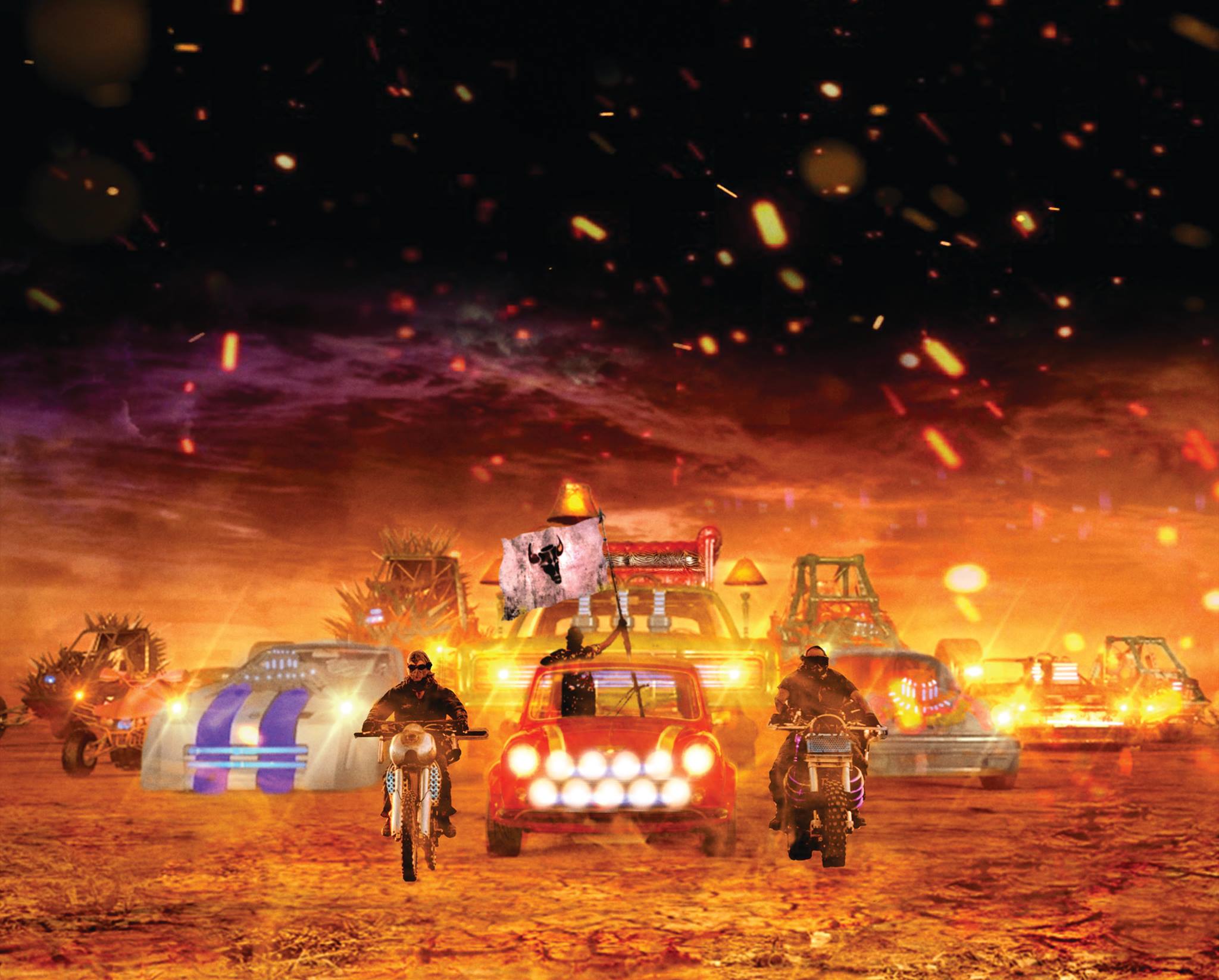 Following the phenomenal success of City of Dreams' The House of Dancing Water, Studio City—another flagship resort owned and operated by Melco Resorts & Entertainment—is raising the bar in live entertainment with the world's first action-packed, all-electric, indoor theatrical stunt show, Elēkron. Produced in collaboration with globally renowned entertainment architects Stufish whose award-winning international portfolio includes concert designs for Elton John, Madonna, Jay-Z, Beyoncé and Lady Gaga to name a few, as well as the 2008 Beijing Olympics opening and closing ceremonies, and the spectacular 'Spirit of the Union' UAE National Day 40th Anniversary celebrations. Elēkron is set to 'rock and electric-shock' Macau this January with its world-class production and performers.
Bold, jaw-dropping, heart-stopping stunts will light up the arena in a 75-minute show of non-stop, death-defying action that will keep spectators on the edge of their seats. Elēkron features more than 70 powerful electric vehicles including sports cars, customized buggies, quads, trials bikes, FMX bikes and even a biplane. All are engaged in a succession of daredevil feats that take place at super close range to the audience.
When: January 23—March 31, 2019
Where: Studio City Event Center, Level 1, Studio City, Estrada do Istmo, Cotai
How much: MOP $980, $780, $580, $380 or $280 per adult and MOP $980, $624, $464, $304 or $224 per child

To celebrate the coming 20th anniversary of the Macao Museum of Art (MAM), the museum joins forces with the State Tretyakov Gallery (Moscow) to launch the "Masterpieces of Russian Art from the State Tretyakov Gallery" exhibition in Macau. It showcases a total of 70 oil paintings and statues from the 18th to 20th century at the Russian gallery. All works are from world-acclaimed artists including I.N. Kramskoi, I.Y. Repin, I.I. Shishkin, V.Y. Makovsky, among others. The exhibition begins with the cityscapes of St. Petersburg and Moscow, followed by works that portray Russian culture, natural landscapes, people from all walks of life as well as still life.
When: January 19—April 22, 2019
Where: Macao Museum of Art, Avenida Xian Xing Hai, NAPE, Macau
How much: Free admission
For more information, call +853 8791 9814, email [email protected] or browse through the event's page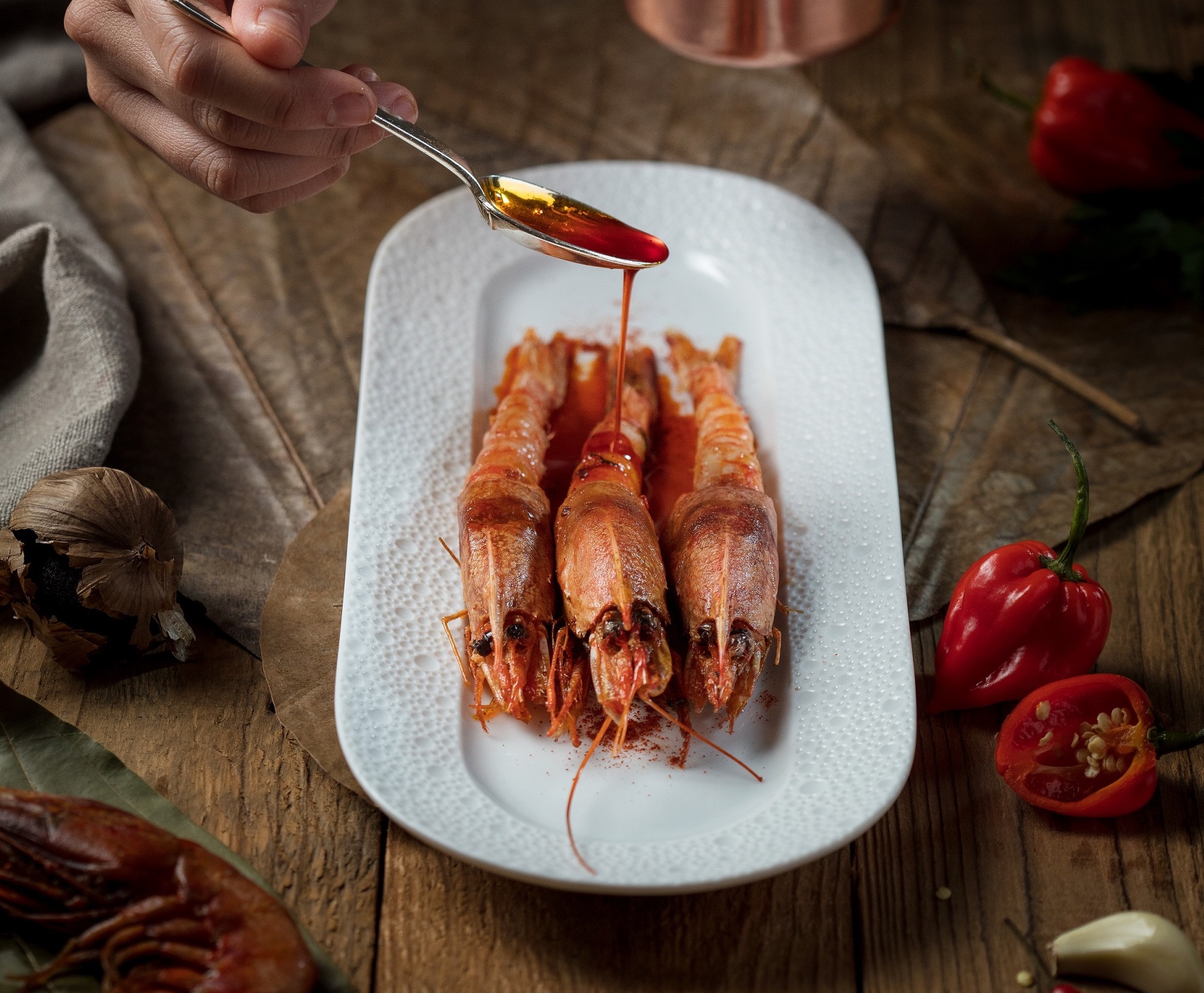 As we enter the Year of The Pig, The Manor is having three exquisite Chinese New Year promotions during this festive season! Their special Chinese New Year Treasures set dinner menu features exquisite ingredients, as well as a unique dining experience for friends and family.
To bring good fortune and joy back home, The St. Regis Macao, Cotai Central has specially designed a limited condiment set featuring Piri Piri sauce, XO sauce and Himalayan pink rock salt. These condiments represent wealth, status and exclusivity. This limited condiment set is available until February 10, 2019 at The Manor.
When: Chinese New Year Treasures – January 28—February 10, 2019
Exceptional Poon Choi – Throughout February
A Celebration of Flavors – January 20—February 10, 2019
Where: The Manor, 1/F The St. Regis Macao, Cotai Central, Estrada Do Istmo, S/N, Cotai
How much: Chinese New Year Treasures – MOP $528 per person
Exceptional Poon Choi – MOP $1,088 for two people (minimum 24 hours advance reservation is required for take away)
A Celebration of Flavors – MOP $888 per set
For more information about the Chinese New Year dining offers or reservations at The St. Regis Macao, Cotai Central, call +853 2882 8898 or email The Manor at [email protected]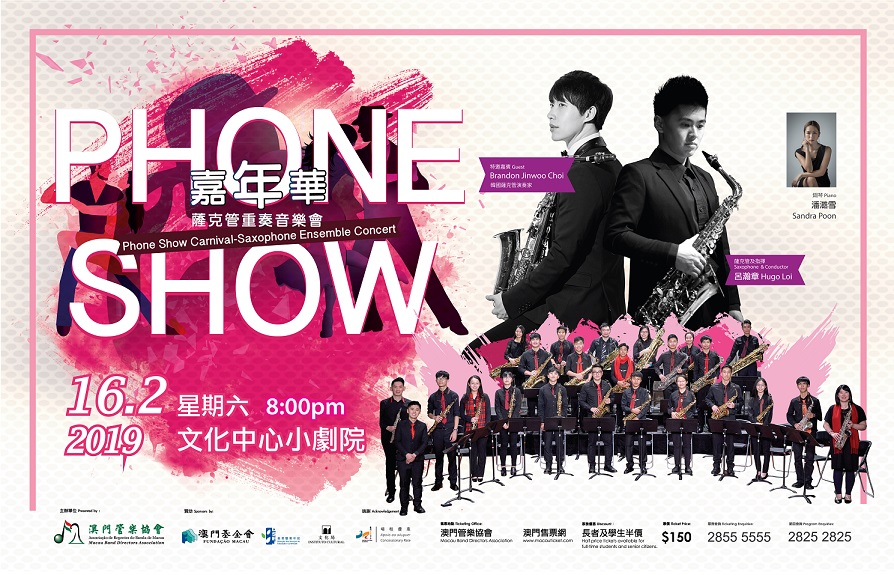 In February, the Macau Band Directors Association's Phone Show Carnival series focuses on tango. The programme features several works by Argentine tango composer Astor Piazzolla. This includes "Four Seasons", "Escualo", "Street Tango", "Years of Solitude", "Close your eyes and listen", and "Histoire du Tango – Bordel 1900", as well as Luis Serrano Alarcón's "Concertango". The association's Saxophone Ensemble is joined on stage by two special guests—young South Korean saxophone player Brandon Jinwoo Choi and local pianist Sandra Poon. The performance time is about 90 minutes, with 15 minutes of intermission.
When: 8:00pm, February 16, 2019
Where: Small Auditorium, Macao Cultural Centre, Avenida Xian Xing Hai s/n, NAPE, Macau
How much: MOP $150
Tickets are available at Kong Seng Ticketing Service and online here
Check more information on the organizer's website, by calling +853 2825 2825, +853 2855 5555 or email [email protected]
Tags