Besides a movie screening and a Chinese New Year bazaar market, there are also lots of dining experiences and events you will not want to miss out on with your family this January in Macau! Start 2020 fresh and gather the family–including the little ones–for some good old fun and food around the city this month.
Screening of 3D Film Lucia, the Secret of Shooting Stars at the Planetarium
(See featured image above)
James, a penguin from the South Pole who wants to be a scientist, and Vladimir, a quirky polar bear from the North Pole, go on an adventure and come across Lucia, a small hummingbird, who tells them about the legend of "stones of light". Shooting stars and meteorites are fascinating and mysterious. Lucia, James, and Vladimir study the moon, asteroids, and a comet to find out their origins! The screening takes place at the Macau Planetarium, until February 2.
When: December 15, 2019–February 2, 2020
Where: Planetarium Dome, Macao Science Centre, Avenida Dr. Sun Yat-sen, Nape, Macau
For more information, check here

Galaxy Macau is taking festive cheer to a new level by bringing in a Chinese New Year Market to East Square from January 10 to 23. Feel the vibrant atmosphere as you enjoy shopping fun and games at over 80 booths with over 1,000 items. Join their instant lucky draw when you spend MOP $300 or more. You could be the winner of a return ticket to Thailand or Malaysia, a new smartphone, prepaid card and other prizes valued at over MOP $388,888 in total.
When: January 10–23, 2020
Where: East Square, Galaxy Macau, Estrada da Baía de Nossa Senhora da Esperança, Galaxy Macau, Cotai
How much: Free admission
For more information, check their website

Inspired by the classic yet with its own interesting spin, Hafudog is more than a regular hot dog. Singaporean brand Hafudog brings the hot dog experience to a whole new level to Macau! This pop-up event is where foodies or hot dog fans can find their way to this gourmet hot dog eatery serving up fun fusion hot dogs. Hafudog aims to bring an interesting spin on the all-American hot dog people are used to.
When: 6:00pm–11:30pm, January 10–14, 2020
Where: Vida Rica Bar, Mandarin Oriental, Macau, 945 Avenida Dr. Sun Yat Sen, NAPE, Macau
How much: MOP $118 per person
For more information, call +853 8805 8928 or send an email to [email protected]

Hot Pot Street is back! Discover a host of heartwarming favorites from Guangdong, Hunan, Thailand, and Japan. New offerings include the live seafood station, organic vegetables, and beef from around the world. Don't miss signature dishes such as braised lamb brisket in clay pot, fish with chili and pickled cabbage casserole, and suckling pig and lobster seafood hot pot. Come and warm yourself up with your favorite flavor of hot pot or perhaps discover something new!
When: October 18, 2019–February 29, 2020
Where: Broadway Food Street, Broadway Macau, Avenida Marginal Flor de Lótus, Cotai
For more information, check their website

Macau has been increasing land resources through reclamation since the mid-19th century, which subsequently has had a profound impact on its overall urban development. The gathering and integration of different cultures over the past centuries have resulted in the combination of Chinese and Western styles in the city's architecture and the emergence of new landscapes amid urban development.
"A Pearl of the Sea – Exhibition of Macao's Urban Evolution" features 101 exhibits divided into four sections: Geographical Change, Past View and New Image, Infrastructure Constructions and A New Chapter, seeking to give both residents and tourists a better understanding of Macau's achievements in a variety of fields over the last 20 years since the handover, and present a brand new historical image of Macau.
When: December 27, 2019–April 19, 2020
Where: Macao Museum, 112 Praceta do Museu de Macau, Macau
How much: Free admission
For more information, call +853 2835 7911 or check the event's website
"The Long Journey: The Forbidden City and Maritime Silk Road" is open to the general public and tourists. The exhibition follows the theme of "One Belt, One Road", without forgetting the original purpose of the Maritime Silk Road, while reflecting on history and looking to the future. Large in scale and rich in content with a wide array of exhibits, it is indeed one of a kind art event of remarkable significance through Macau's history.
In addition, the exhibition shows other original paintings, as well as restorations of scenic illusion paintings (tongjing hua) at the Juanqin Studio, the luxurious building for Emperor Qianlong in his retired years, and cultural relics set in simulated settings. All in all, intertwining classical and modern, time and space, the exhibition allows visitors to understand the wisdom of the different ethnicities as they chased dreams wide and far on the maritime Silk Road, as well as the transformations in science and art brought to the world by the resulting exchanges and interactions.
When: January 11–April 13, 2020
Where: Macao Museum of Art, Avenida Xian Xing Hai, NAPE, Macau
How much: Free admission
For more information, check their website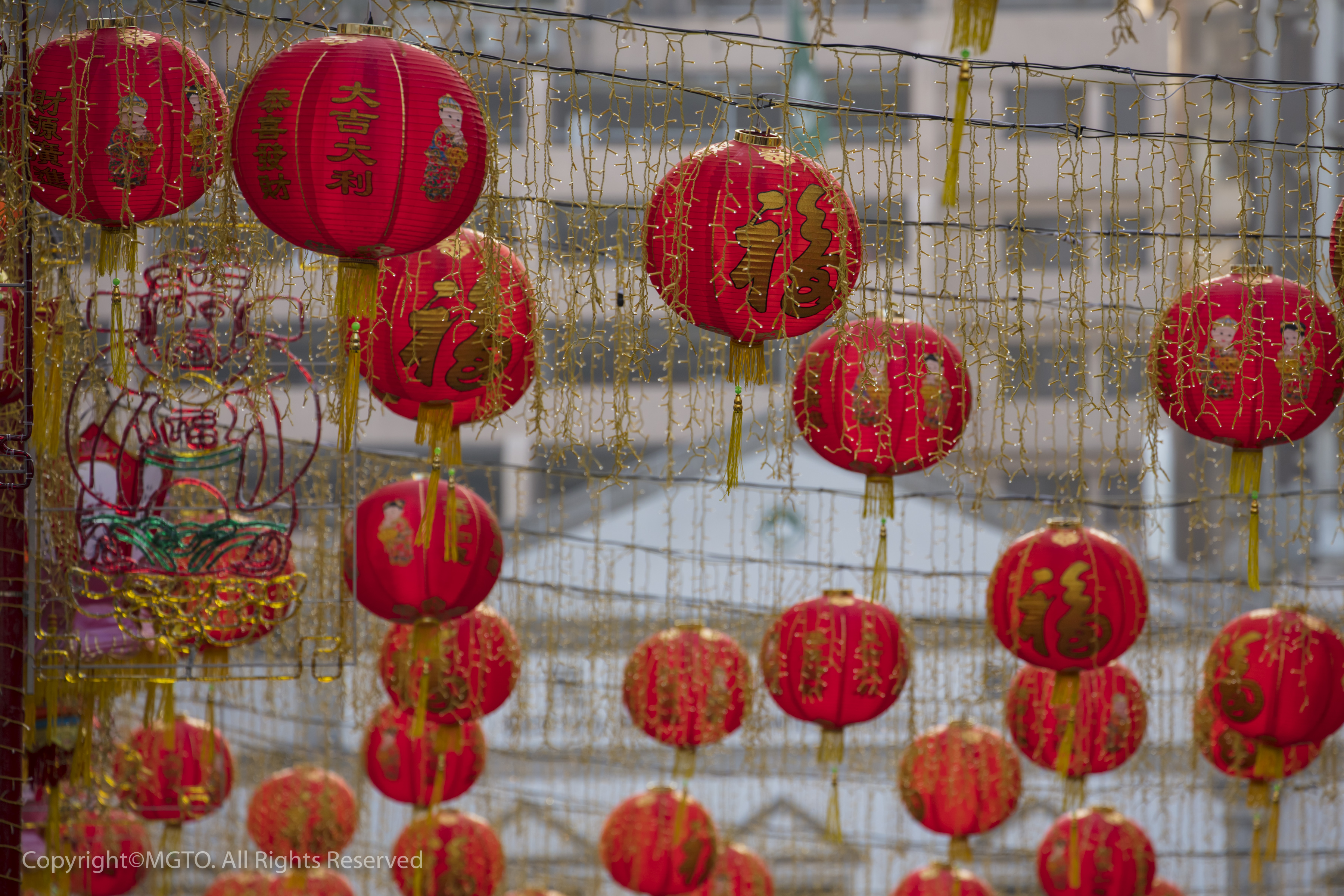 The Lunar New Year Market is the perfect spot to buy fresh flowers, plants, as well as auspicious crafts and ornaments, which are believed to bring good fortune to start the new year. The markets will be located at Tap Seac Square and Iao Hon Market Garden, with various stalls providing delicious food and beverages. Come with your friends and family to relax and enjoy the exciting atmosphere.
When: Tap Seac Square – 9:00am–00:00am, January 17–23 and 9:00am–2:00am, Jan 24 and 25, 2020
Iao Hon Market Garden – 9:00am–10:00pm, January 17–23 and 9:00am–00:00am, Jan 24 and 25, 2020
Where: Tap Seac Square, Avenida do Conselheiro Ferreira de Almeida, Macau and Iao Hon Market, Rua do Mercado de Iao Hon, Macau
How much: Free admission
For more information, call +853 2833 7676 or check the event's website
Tags