There's always something creative and artistic happening in Macau! This March, watch out for exhibitions, performances, films and so much more!
(See featured image)
The Taipa Village Cultural Association presents the first "Din Dong" themed creative art show in Macau! Exhibiting over 50 artworks created by local students who participated in making drawings with just handmade elements on a piece of paper, under the theme of "What will Din Dong do when he is in Taipa Village?" for the 2017 "Din Dong x Taipa Village Creative Art Competition". To kick off the show for the art space this year, the showcase aims to recognize the best talents of the local youths by offering a platform for them to demonstrate their artwork.
When: 12:00pm–8:00pm (closed on Mondays), February 28–April 13
Where: Taipa Village Art Space, 10 Rua Dos Clerigos, Taipa
How much: Free
For more information please call +853 2857 6118 and email [email protected] or visit www.taipavillage.com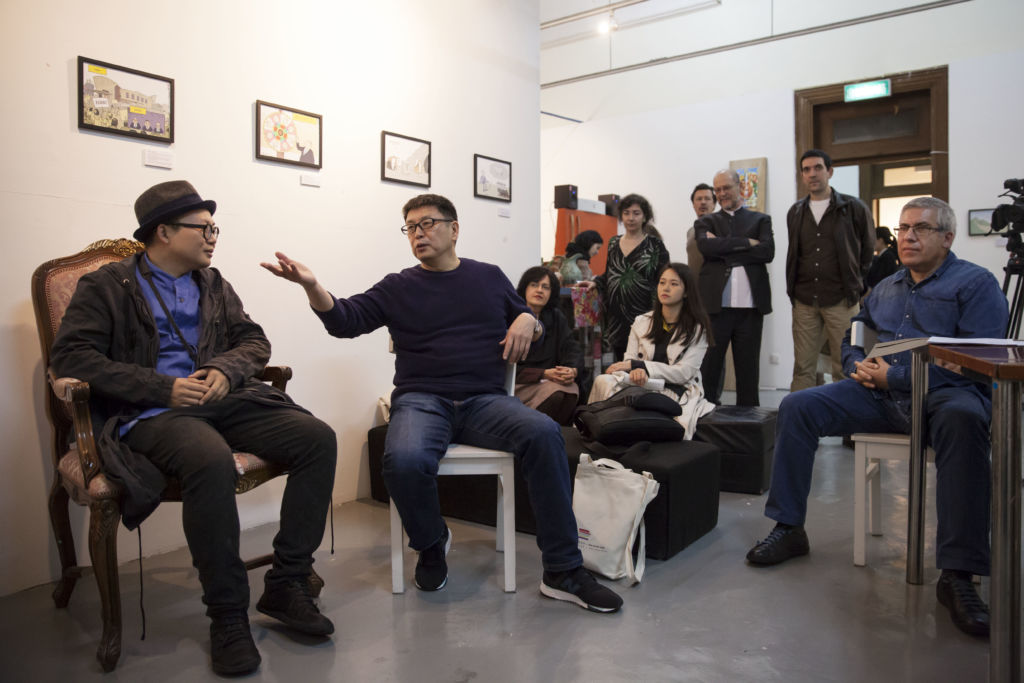 The Script Road – Macau Literary Festival was founded in 2012 by local newspaper Ponto Final and is based in the Macau Special Administrative Region and is the largest gathering of literati from China and the Portuguese-speaking countries ever organized in the world. It has gained its popularity in
becoming an international event that welcomes renowned writers, publishers,
translators, journalists, musicians, filmmakers and visual artists from various
nationalities.
In this year's festival they will be featuring five authors to join Macau's 7th Literary Festival are Peter Hessler and Leslie T. Chang from the U.S., Rosa Montero from Spain, and Han Dong and A Yi from China as well as Portuguese-speaking authors Julian Fuks (Brazil) – winner of the latest José Saramago Award – and Ana Margarida de Carvalho (Portugal) – twice a winner of the Portuguese Writers Association Award – will be visiting the city in March as well. Stay tuned in February for the full guest list and programme.
When: March 10—25
Where: Old Court Building, 459 Av. da Praia Grande, Macau
For more information please visit thescriptedroad.org or call +853 2833 9566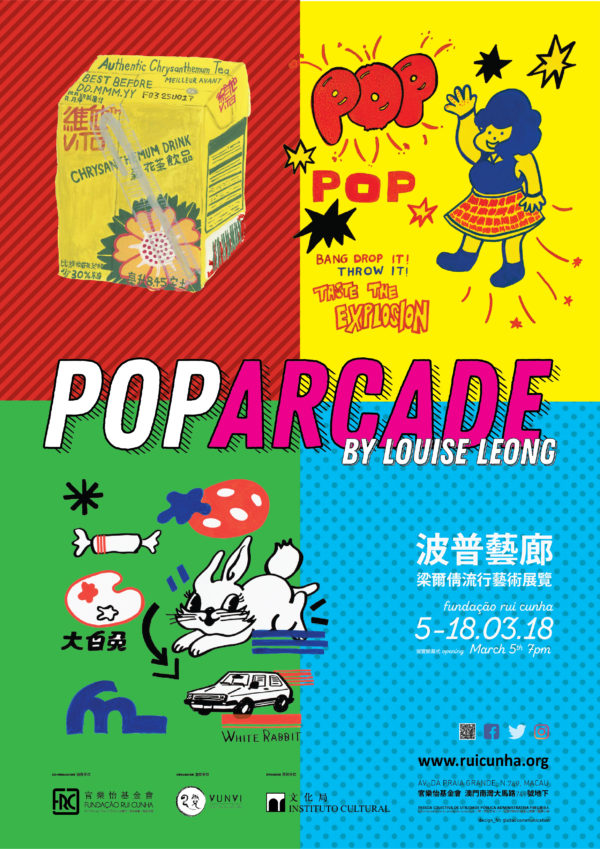 Californian artist—Louise Leong produces art that kindles nostalgia and amusement. In her new exhibit "POP ARCADE", portrays familiar images from childhood snacks, toys, and television combined and structured for your viewing pleasure. Paintings of beloved snack foods and graphics of commonplace object and small handmade toys inspired by analog past times can also be found in her exhibit.
When: 10:00am—7:00pm, Mondays—Fridays, 3:00pm—7:00pm, Saturdays, March 3—18 (closed on Sundays and public holidays)
Where: Rui Cunha Foundation Gallery, 749 Av. da Praia Grande, Macau
How much: Free admission 
For more details and the complete schedule of events, visit www.ruicunha.org or their Facebook page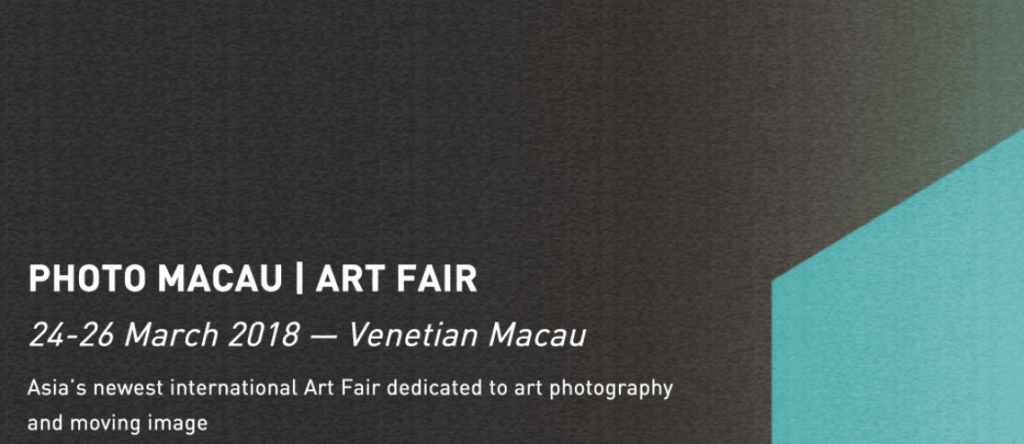 One of Asia's newest international art fair dedicated to the art photography and moving image that aims to bring world-class fine art photography and video to one of Asia's fastest-growing economies are coming to The Venetian Macao this March! Through a carefully curated collection of art and photo galleries from around the world, bringing the world's leading photographers, curators, collectors, dealers and art lovers to become the art fair of reference in Asia.
When: 1:00pm—6:00pm, Saturday, March 24, 11:00am—7:00pm, Saturday, March 25, 11:00am—5:00pm, Monday, March 26
Where: The Exhibition Hall, The Venetian Macao, Estrada da Baia de Nossa Senhora da Esperanca, Taipa
For more details please visit their website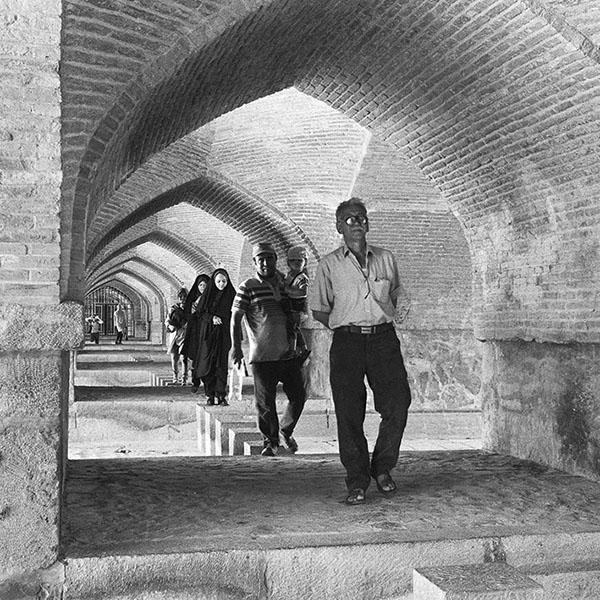 Globetrotting Marina Carvalho was born in Lisbon, Portugal, but has been living in Macau, teaching visual arts at the School of Nations. The artist has been focusing on photography for several years and has taken part in collective exhibitions in Macau. This time she is showing her work in a solo exhibition called "A Glance at Iran" where she displays a unique view of this Middle Eastern country. It is this year's first exhibition at Creative Macau, the latter being a project launched by the Institute of European Studies of Macau to raise the profile of the city's creative industries.
When: 2:00pm–7:00pm, January 11–March 2 (closed on Sundays)
Where: G/F, Macao Cultural Centre, Avenida Xian Xing Hai s/n, NAPE, Macau
How much: Free admission
For more information visit www.creativemacau.org.mo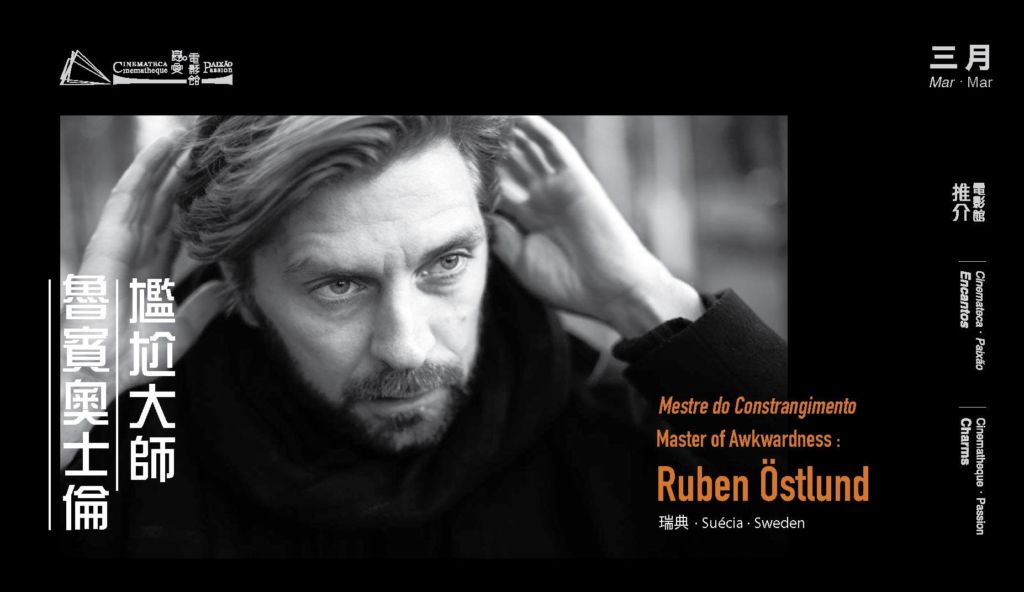 Ruben Östlund is known as the film master-to-be in that Nordic country. His new film "The Square" won the Palme d'Or in Cannes. In his films, Ruben always puts the characters through some awkward but provocative situations, revealing the banality of human nature. The Cinematheque proudly presents a mini-retro of Ruben Östlund, featuring all his five long feature films including the latest award-winning "The Square", plus the Berlin Film Festival – Best Short "Incident by a Bank".
When: March 1—11
Where: Cinematheque-Passion, 13 Travessa da Paixão, Macao
For more information please call +853 2852 2585 or email [email protected] or visit www.cinematheque-passion.mo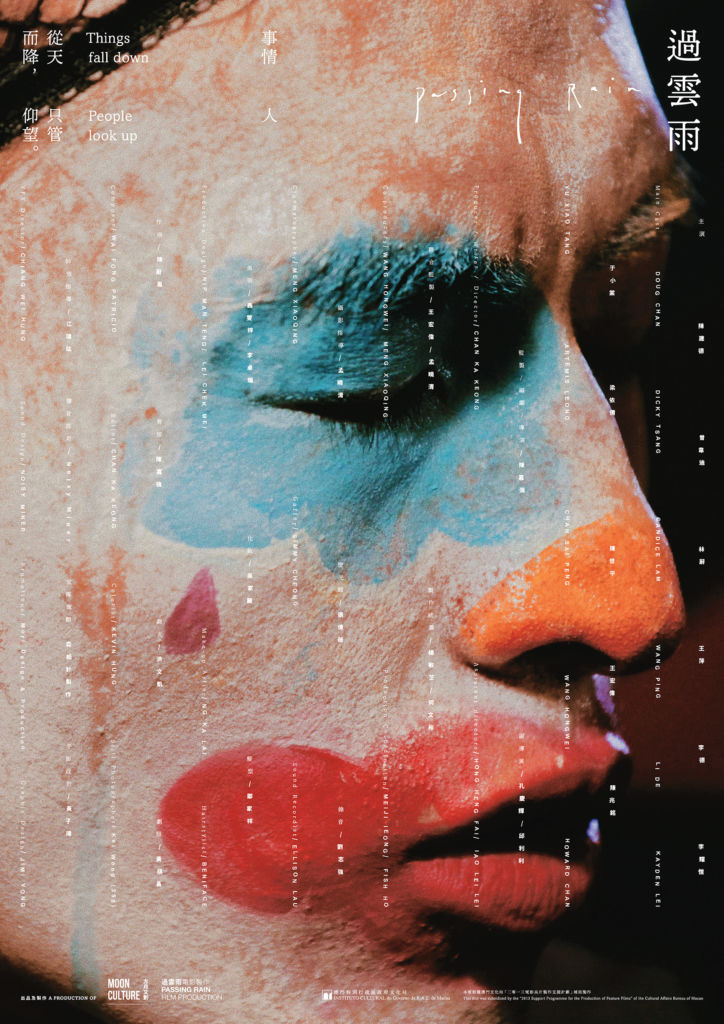 The Cinematheque-Passion will feature Chan Ka Keong's (Macau local director) first fiction feature with hearty celebration by Macau and overseas artists and cultural workers. The "Passing Rain" was selected work of "2013 Support Programme for the Production of Feature Films" launched by the Cultural Affairs Bureau of Macao S.A.R. Government. The promotional statement of the film says "The city is in a hurry and fate is caught off guard. Things fall Down. People look up."
When: March 3—15
Where: Cinematheque-Passion, 13 Travessa da Paixão, Macao
How much: MOP $60 (standard ticket), 50% discount full-time students or senior citizens aged 65
For more information please call +853 2852 2585 or email [email protected] or visit www.cinematheque-passion.mo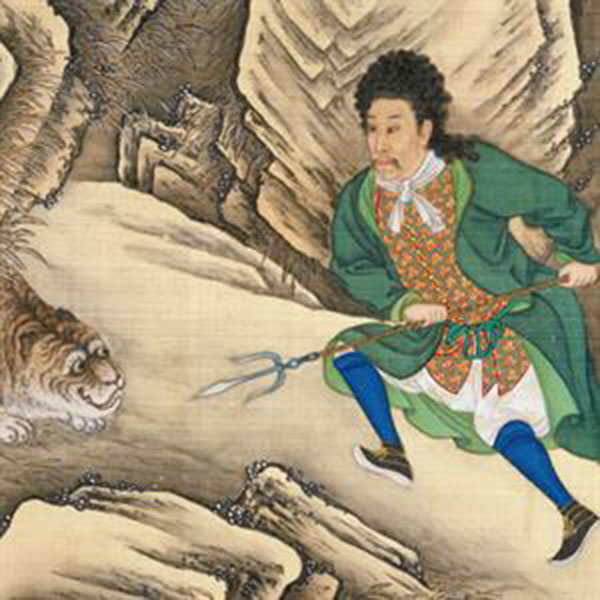 The Golden Parade's exhibition marks the 19th year of collaboration between the Macao Museum of Art and the Palace Museum in Beijing. During recent years, its theme has been co-organised by two parties that have been closely related to the everyday life. In accordance, this exhibition showcases over 150 pieces/sets of weaponry and military equipment of the Qing imperial court, part of the collection of the Palace Museum which ranges from imperial armaments to court paintings that allows the viewers to get a sense of the political and military aspects of the Qing period, the life of emperors in the Imperial Palace and the court's emphasis on military prowess.
When: 10:00am–7:00pm, December 16–March 11, (closed on Mondays)
Where: Macao Museum of Art, Avenida Xian Xing Hai, NAPE, Macau
How much: Free
For more information, please contact +853 8791 9814 or [email protected] or visit their website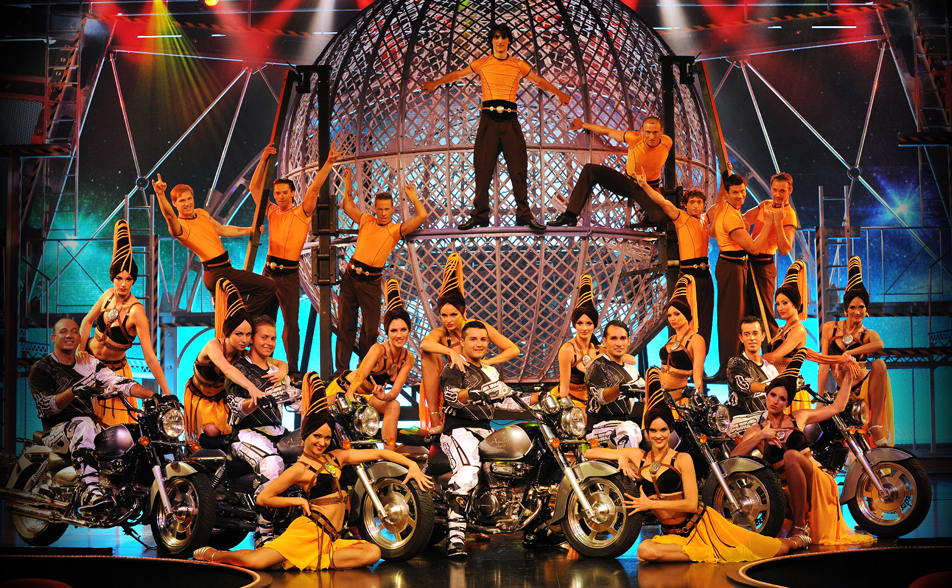 Coming to Macau for the first time ever is the La Parisienne – Cabaret Francaise with excitement, comedy, and glamour in equal measure and something for everyone in this outstanding French cabaret variety performance, it features a face team basketball with an amazing slum dunking, a world champion ice skating champion Aleksandr Popov and Elena Efaeva perform their championship routine as well as some other sensational performances such as a 4D synchronised dance with an iconic Paris number boasting choreography. Audiences are guaranteed to have a spectacular time!
When: 8:00pm, Tuesday–Friday, 2:00pm and 8:00pm, Saturday, 2:00pm and 5:00pm, Sunday,  March 16–June 17
Where: The Parisian Theatre, The Parisian Macao, Estrada do Istmo, Lote 3, Cotai
How much: MOP $488 (A Reserve), MOP $ 388 (B Reserve), MOP $188 (C Reserve)
For more details, visit www.cotaiticketing.com, www.macauticket.com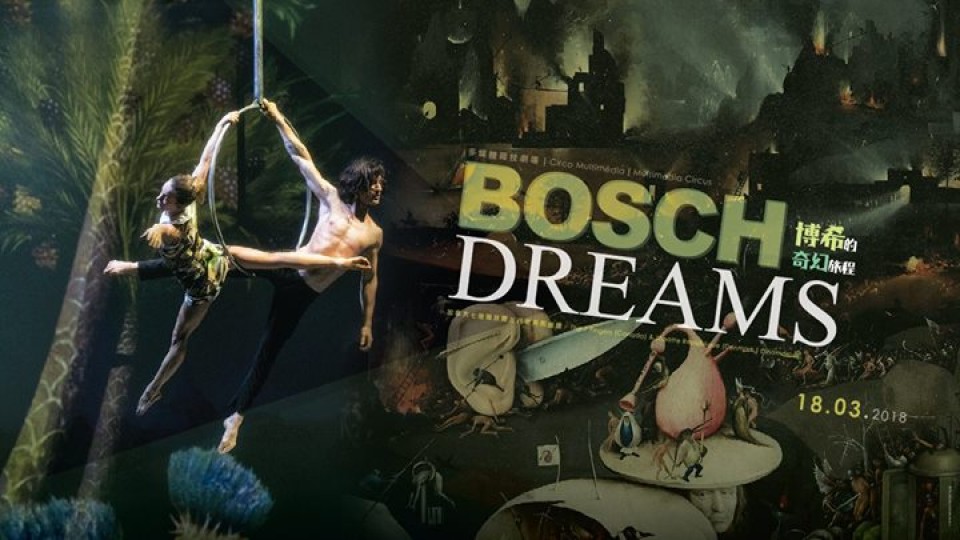 Bosch Dreams is a contemporary circus set in a surreal world of strange beings and fabulous animals. Immersing the audience in a canvas of realistic projections, the show depicts the supernatural universe of Dutch painter Hieronymus Bosch. Flowing through a string of episodes based on the artist's life, the performance takes us on a surreal journey throughout the painter's unique, colorful work, in a display of dozens of characters, contrasting atmospheres, and emotions. Catch the breathtaking sensual experience of fire, explosions and special effects is a joint production by two of the most exciting companies of our time coming from Denmark and Canada. Bosch Dreams is a perfectly dramatized physical and visual galore, evoking most modern art forms. A multifaceted contemporary production that is not to be a missed!
When: 8:00pm, Sunday, March 18
Where: Macao Cultural Center, Avenida Xian Xing Hai s/n, NAPE, Macau
How much: MOP $250 MOP $200 MOP $150 MOP $100
For more details, contact +853 2870 0699, www.macauticket.com

Which animal immediately comes to mind when we think about Easter? The bunny, of course! Big Nutbrown Hare, Little Nutbrown Hare and a bunch of other puppets are busy preparing the colorful eggs for a workshop that welcomes the whole family! With fun and simple games, the Theatre Terra's team will show how they bring so many fantastic characters to life.
When: 11:00pm–12:30pm (ages 3 to 4), 5:00pm–6:30pm (ages 5 to 6), Saturday, March 31
Where: Macao Cultural Centre, Avenida Xian Xing Hai s/n, NAPE, Macau
How much: MOP $100
For more information please visit their website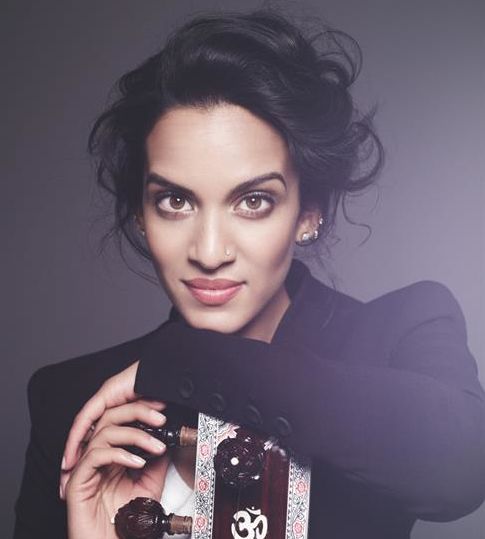 Global sitar sensation, Anoushka Shankar, will be delighting an evening of breathtaking performance and skill, in a concert promising to stun each and every music lover in town. Daughter of the legendary Ravi Shankar, the exotic, beautiful virtuosa takes over where her father left, allowing world listeners to peek into India's musical traditions. Having made her debut aged 13 in New Delhi, alongside her father, Anoushka Shankar soon garnered attention from international critics for her distinct and experimental approach, an instinct developed as she toured the world's greatest stages. Classically trained in two very different traditions, Shankar transports her audiences into the depths of Indian heritage, beautifully merging it with various other sonic influences to come up with her own inventive, refreshingly new compositions. It will be a privilege seeing and listening to one of the world's most exciting musicians.
When: 8:00pm, Tuesday, March 20
Where: Macao Cultural Centre, Avenida Xian Xing Hai s/n, NAPE, Macau
How much: MOP $250, MOP $200, MOP $150, MOP $100
For more details, contact +853 2870 0699, www.macauticket.com
Tags