Macau has a unique mix of traditional and contemporary art exhibits worth discovering and exploring throughout this month of October.
(Featured image above)
Taipa Village Cultural Association proudly presents local established artist Allen Wong's solo exhibition "Who am I", showcasing two sets of artistic expressions—video installations and mixed media installations—based on Wong's recurrent theme of traditional Chinese bird cages. The four video installations, entitled "Southeast Southwest", "Fan", "East West Path" and "What Do You Want", explore the concept of the thaumatrope. The exhibition aims to reflect the relationship between freedom and human society.
The curator's statement reads, "This exhibition presents Wong's most intimate and fragile self, by looking into his inner beliefs in order to make sense of the daily contradictions, overcome life's struggles, surpass moral obstacles and progress with his artistic ambitions. It is, in fact, an exposition of his search for freedom of thought and how to maintain the strength of identity."
When: 12:00pm–8:00pm, October 11–November 29, 2017
Where: Taipa Village Art Space, 10 Rua dos Clerigos, Taipa
How much: Free admission
For more details, visit www.taipavillagemacau.com or +853 2857 6118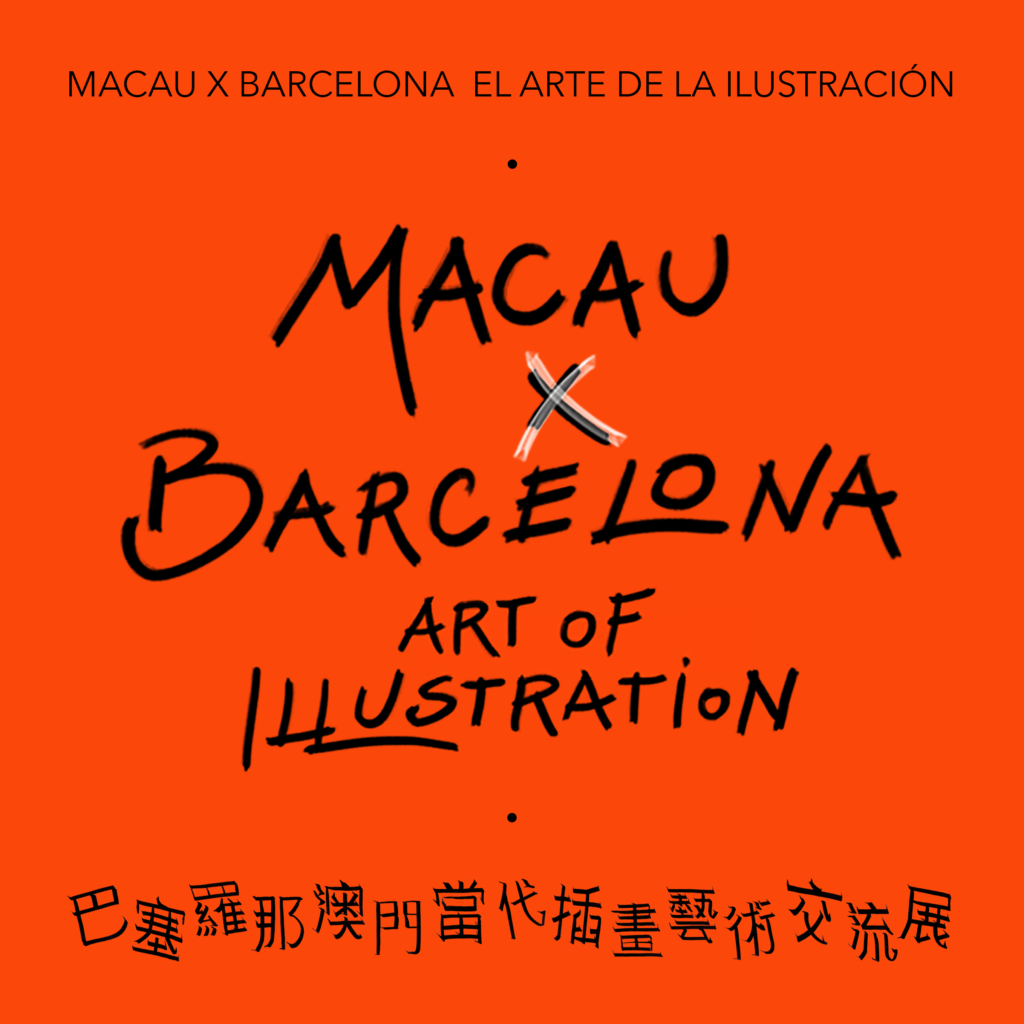 Barcelona X Macao Art of Illustration Exhibition brings together a total of 20 illustrators from Macau and Spain. The exhibition will take place in Barcelona, Spain, and Macau in August and October 2017 respectively.
The illustration is graphical representation of a real or imagined world, including an array of techniques, photography to painting. It is used to convey thoughts, feelings, facts, feelings, and emotions. Its role is to attract attention, persuade, create context, inform, enhance understanding or entertain an audience. The event aims to create a network between a community of established and emerging artists providing them the opportunity to exchange information about new developments in their work field and to promote each other.
At the helm of YunYi Arts and Cultural Communications Association is Christine Hong. She affirms that it has always been YunYi's main focus to collaborate with an arts organization that is working to promote art and culture in and around Macau. YunYi brings together artists from Macau with international artists from every corner of the globe, in order to promote the intellectual sharing of ideas between all cultures.
When: October 17–29, 2017
Where: Rui Cunha Foundation Gallery, GF 749 Avenida da Praia Grande, Macau
How much: Free admission
For more details, visit www.facebook.com/yunyi.org, www.ruicunha.org

Anim'Arte Nam Van showcases Macau's unique image blending Chinese and Portuguese culture with the 2nd Macau Lantern Festival. These exhibits, together with the artistic rabbit lanterns at the Promenade of One Central Macau, embellish the moonlight and the festive atmosphere.
The design concept of the installations at Anim'Arte Nam Van is based on three elements: architecture in Macau, Mid-Autumn Festival, and the culture of Macau. The eight neon illuminations outlined in the theme of Mid-Autumn Festival, integrating the local landmarks and festival-related patterns such as rabbit, moon cake, fruits, etc. certainly catch the eyes of residents and tourists. 10 luminous rabbit installations along the Promenade of One Central Macau are designed by artists coming from mainland China, Portugal, Hong Kong, and Macau. These installations will harmonize the beauty of the moon and the lanterns, bringing a happier environment for Mid-Autumn Festival.
When: October 1–31, 2017
Where: Anim'Arte Nam Van, 744B Avenida Panoramica do Lago Nam Van, Macau, and Promenade of One Central Macau
How much: Free admission
For more details, visit www.whatson.macaotourism.gov.mo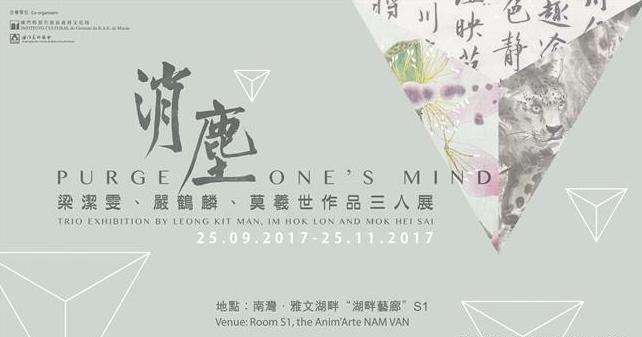 Co-organized by the Cultural Affairs Bureau (IC) and the Macau Artist Society, "Purge One's Mind: Trio Exhibition by Leong Kit Man, Im Hok Lon and Mok Hei Sai" kicked off on September 25 at the Lakeside Gallery, Room S1, in the Anim'Arte Nam Van. It is the first painting and calligraphy works exhibition organized at Anim'Arte Nam Van featuring a total of 25 artworks by three young artists.
Leong Kit Man is currently studying for a Ph.D. degree in fine arts at the Chinese National Academy of Arts. She is now engaged in the research of fine art theories, artistic creation, and Chinese painting education and specializes in the creation of Chinese painting in the gongbi style. She was a lecturer in the Design Programme of the City University of Macau. Her works have been selected for the collections of the government and private institutions. She is active in exhibition activities in Macau, mainland China, and abroad.
Mok Hei Sai (pen name: Xing Yue) obtained a masters degree in literature and art studies at the East China Normal University. He has been engaged in teaching calligraphy for many years and is committed to the promotion of traditional culture. Over the past few years, he has cooperated with artists from the fields of the tea ceremony and leather carving, in an attempt to promote the charm of Chinese characters.
Im Hok Lon is a graduate of the Guangzhou Academy of Fine Arts specializing in landscape painting. He is committed to the promotion of Chinese painting and carving. His works mostly feature landscapes and animals and have beeen exhibited in mainland China, Macau, Hong Kong and Taiwan. His works were also selected for the "Macao Annual Visual Arts Exhibition" and the "National Exhibition of Fine Arts".
When: 11:00am–10:00pm, September 25–November 25, 2017
Where: Anim'Arte Nam Van, 744B Avenida Panoramica do Lago Nam Van, Macau
How much: Free admission
For more details, visit www.icm.gov.mo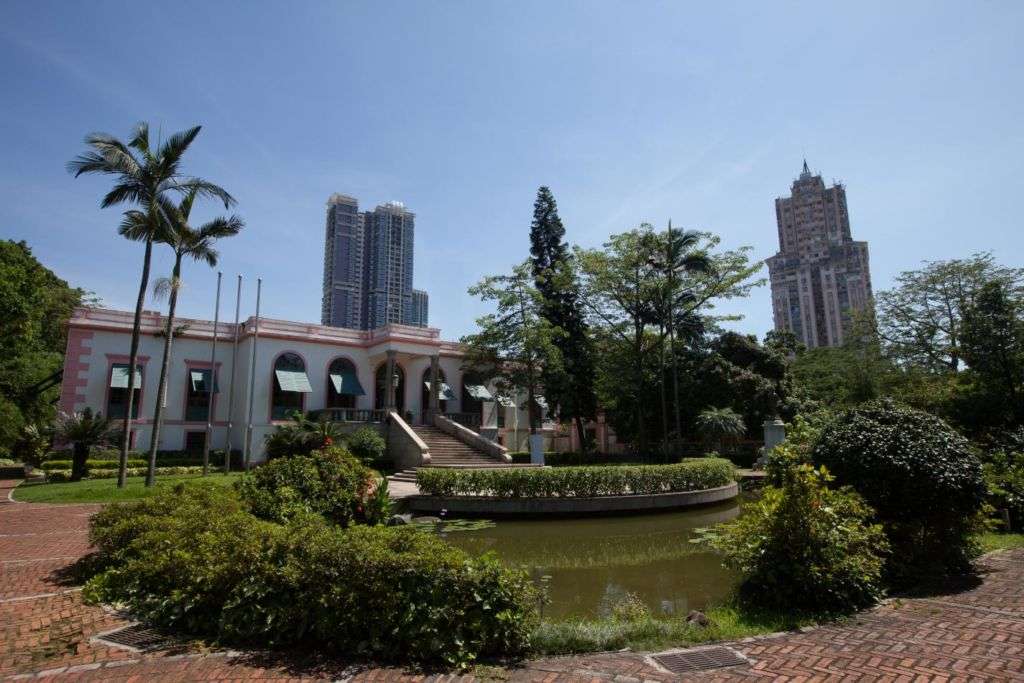 The World Press Photo Exhibition 2017 is a global exhibition presenting the best visual journalism of the past year. Come and see the most compelling photos in stunning high-quality Canon prints at Casa Garden. Immerse yourself in visual arts and captivating images that have in-depth and meaningful stories narrated by our sense of sight.
When: September 29–October 22, 2017
Where: Casa Garden, 13 Praça de Luís de Camões, Macau
How much: Free admission
For more details, contact +853 28554691 or www.foriente.pt
Tags