Stress is derived from psychological and physiological sources such as work, finances, poor diet and lifestyle. If you're like us then firing off some emails on a daily basis is a common occurrence in between meetings, traffic, and chores. Trust us when we say, you're not alone. That is why we've made it our mission to pick out Macau's best when it comes to wellness. We've got you covered with our guide to food, fitness, and health in the city that never sleeps.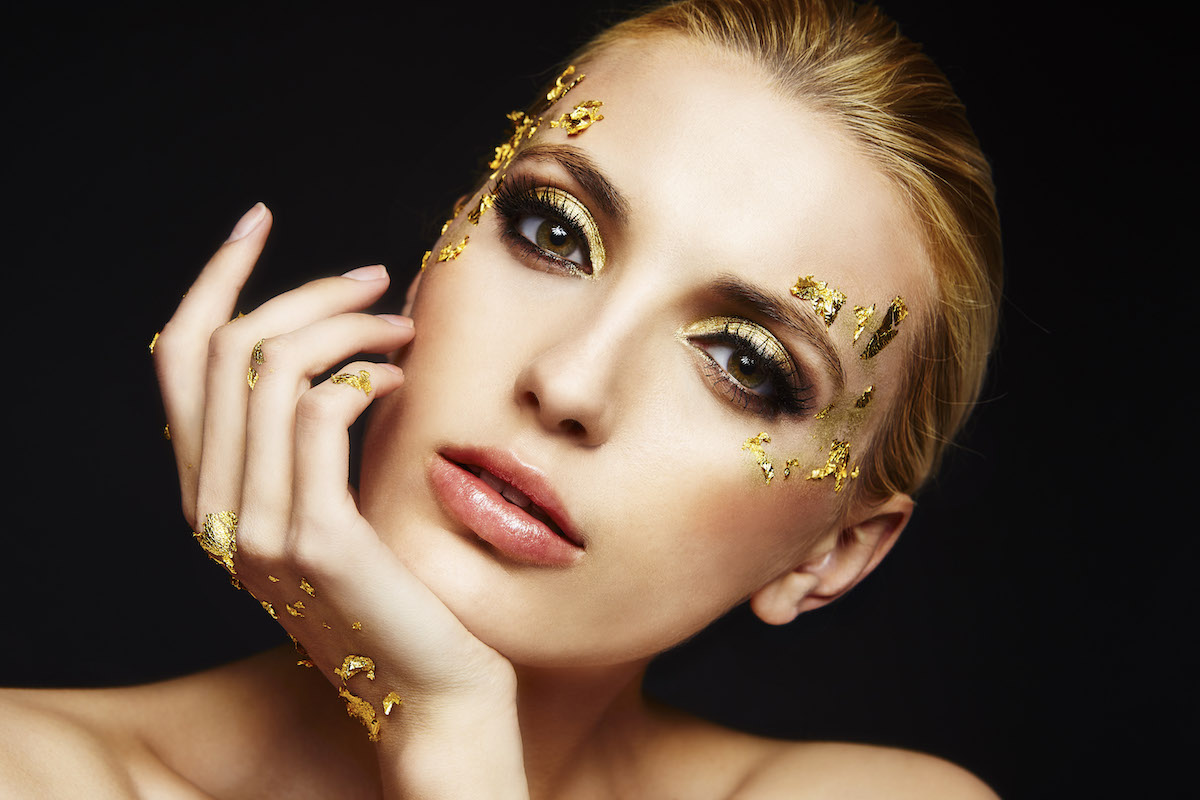 Carol Joy London Pre Collagen & Gold Facial at the Ritz-Carlton, Macau's ESPA
Put yourself into the healing hands of Macau's best spa therapists for a little TLC at The Ritz-Carlton, Macau's ESPA. As lovely as Macau life is, a quick me-time is most definitely a welcome addition to our hectic schedules. With Mother's Day just around the corner, you can even bond with your mom while enjoying the Carol Joy London Pre Collagen & Gold Facial and a paraffin hand treatment that will leave your skin refreshed and revitalized. ESPA is also offering complimentary ESPA Pink Pomelo Lip Balms with any signature spa treatment booking, as well as a complimentary ESPA Beauty in a bag gift set upon the purchase of any two full-sized spa products. How's that for a wonderful treat? The Carol Joy London Pre Collagen and Gold Facial together with the Paraffin Hand Treatment are available from May 1 to 31. It's priced at MOP $2,880 for a blissful 90 minutes.
ESPA 3/F, The Ritz-Carlton, Macau, Galaxy Macau, Estrada aa Baia da Nossa Senhora da Esperança, Cotai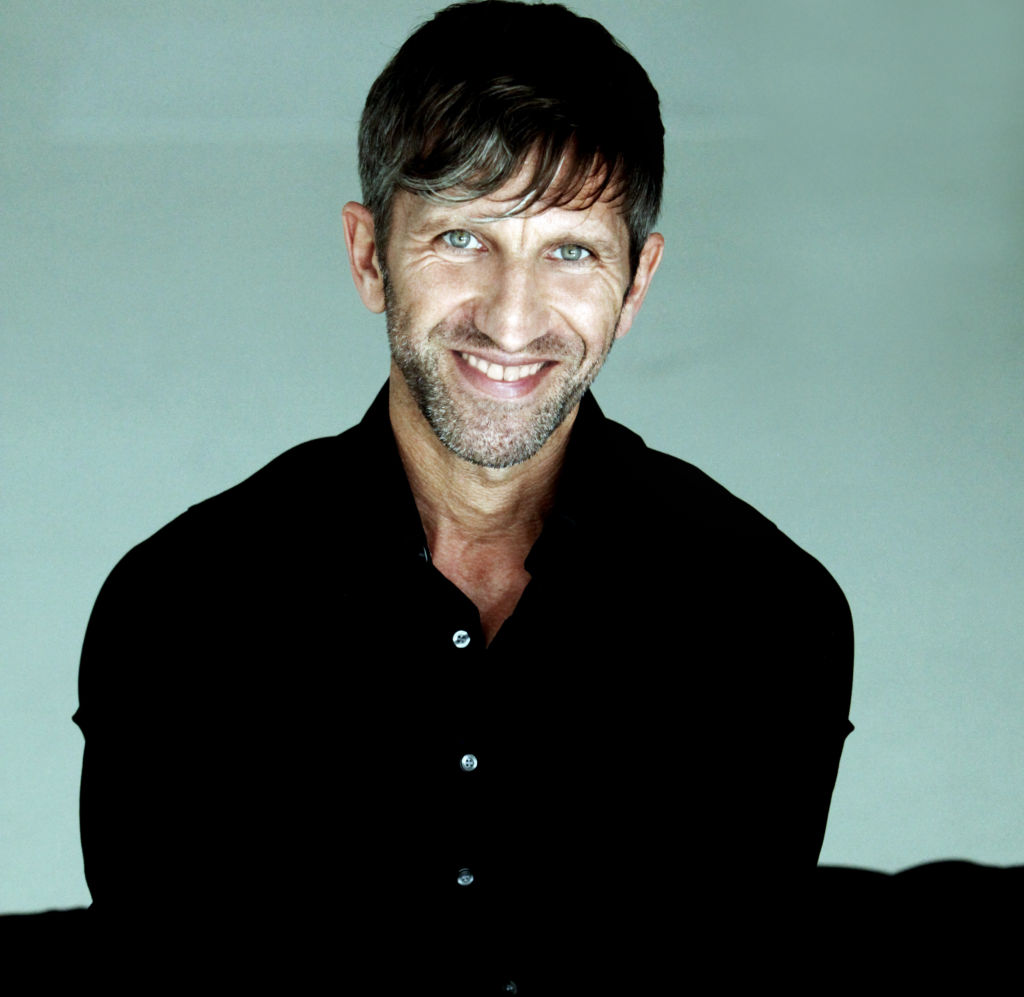 Face Reading at Mandarin Oriental, Macau
Do you ever wonder what the future holds? Try something exciting and interesting this month and experience face reading by global expert Eric Standop at Mandarin Oriental, Macau. Recognized as the only face reader in the world who can seamlessly use several methods of face reading, Eric is the go-to-advisor for many powerful decision makers and from May 29 to June 4 only, you can meet him in person! Learn how to make your life better and adapt essential changes to the path ahead with this extraordinary discussion.
Having mastered facial diagnosis, physiognomy, Chinese face reading, micro-expressions, South-American face reading as well as body language, Eric Standop will help you achieve deeper meaning when it comes to your personality, health, and fate through different points of significance on your face. Whether it's about health, love, personality or destiny, book a session at The Spa of Mandarin Oriental Macau for a day that could change your life.
Mandarin Oriental, Macau 945 Avenida Dr. Sun Yat Sen, NAPE, Macau, +853 8805 8888, www.mandarinoriental.com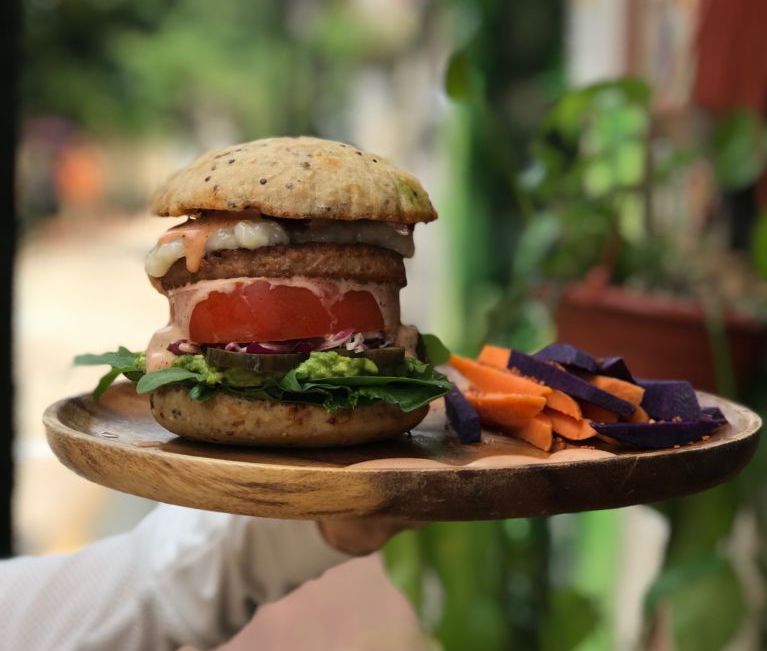 Beyond Burger at The Blissful Carrot
If there's one thing more exciting than the royal baby this month it's the Beyond Burger that's now available at The Blissful Carrot. Revamping their menu to introduce the world's first plant-based burger that looks and tastes just like beef without gluten, soy or GMOs, it's pure goodness in every bite. Enjoy the grilled Beyond Burger patty, with avocado smash, arugula, juicy tomato, vegan mozzarella, house cured pickles, and vegan chipotle mayo all on a quinoa multi-seeded bun with a clean conscience and positive outlook of the environment. We sure do commend The Blissful Carrot for its commitment to raising awareness about personal health, animal welfare, climate change, and environmental conservation while feeding us one of the most delicious dishes in the city. Put this must-try burger on top of your dining list this month. Don't miss the promotion offer for only MOP $98!
The Blissful Carrot 79 Rua Direita Carlos Eugenio, Taipa Village, +853 6298 8433, www.facebook.com/blissfulcarrot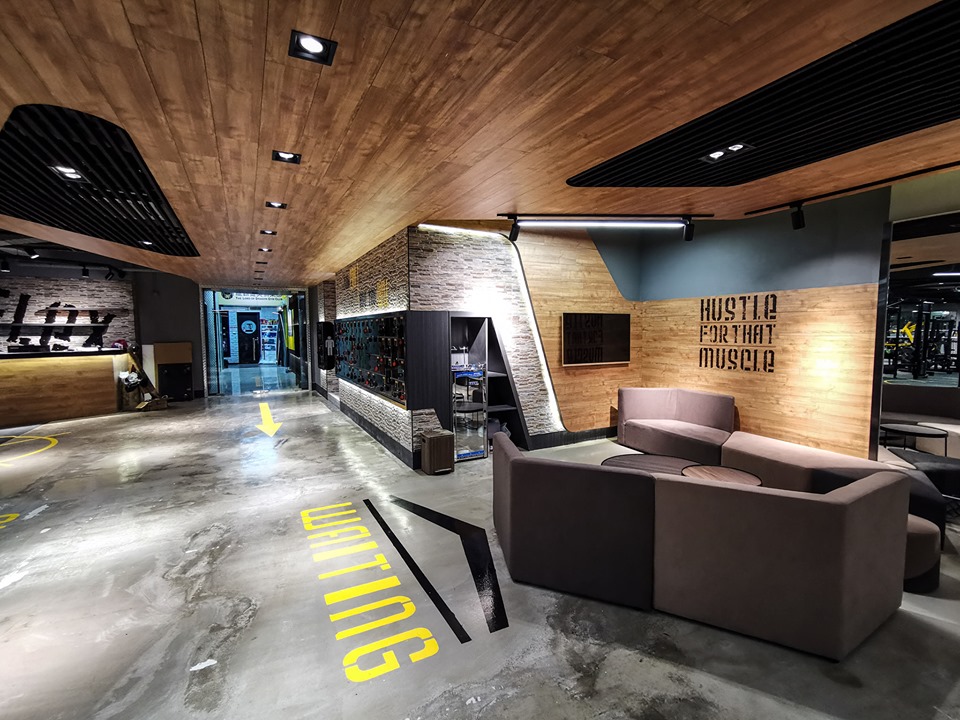 Workout at the New 24 Hour Flex Fitness Macau

Flex Fitness Macau is set to be Macau's most beloved workout spot. Why if you may ask? The 24-hour fitness facility is perfect for anyone to come anytime that fits their schedule. It's simple and yet amazing at the same time. There are hundreds of equipment for all kinds of training such as functional, fitness, bodybuilding, powerlifting, and a whole lot more. The club also features a resting area, drinking fountain, lockers, shower and sauna facilities. There are flexible memberships available and even a pay as you go option which is great for those who might not have a fixed schedule. So there's no reason to shelve this year's fitness resolution, rather, check out 24 Hour Flex Fitness and get moving!
24 Hour Flex Fitness Macau Edf. Industrial Yau Son Macau Av. do Alm. Lacerda, +853 6334 4884, www.facebook.com/pg/flexfitnessmacau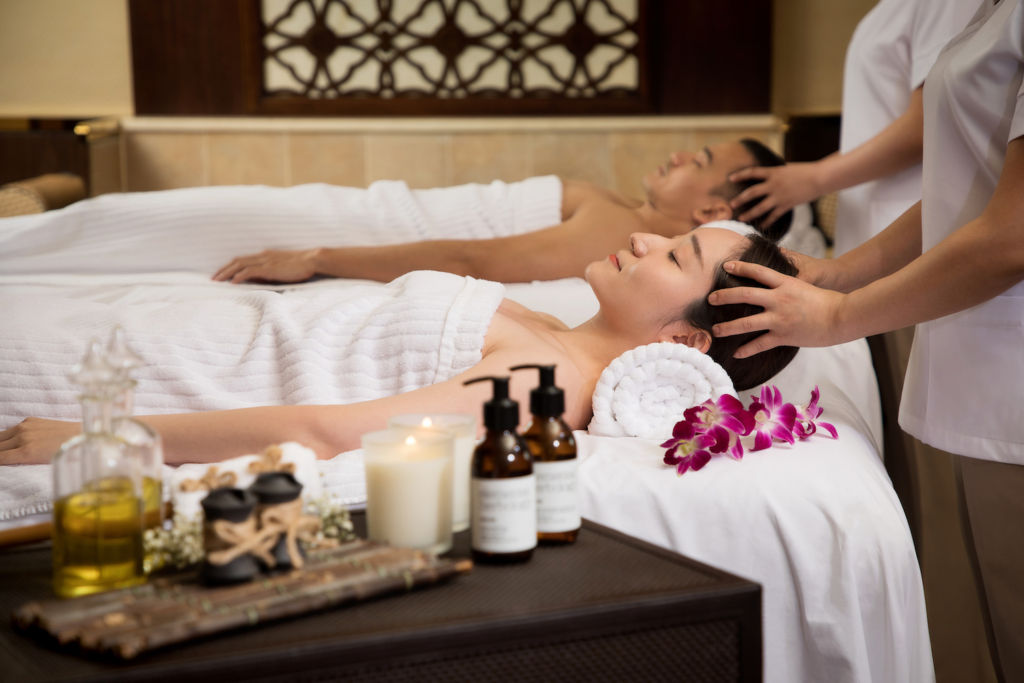 Elemental Herbology at Sheraton Grand Macao Hotel
Take your mind body and soul on a journey at Shine Spa. Head to the Sheraton Grand Macao Hotel's Shine Spa for a topnotch treatment and make yourself your priority and book the highly-acclaimed Elemental Herbology treatment. The collaboration sees an innovative range of facial treatments, skin and massage packages using highly-acclaimed Elemental Herbology products. Skilled therapists will tailor the treatment depending on your history, health, and needs. This ensures the most effective treatment and product plan for your mind and body.
Exuding the same ethos as Shine Spa, the Elemental Herbology range exemplifies healthy skin derived from harmony and equilibrium in the body. The products are related to each of the five elements of traditional Chinese medicine–wood, fire, earth, metal, and water. The focus on the five elements reflect the different characteristics of everyone's skin, and each category has been meticulously created to cater and adapt to various skin types suitable to a person's unique needs and lifestyle.
Shine Spa Level 3, Sheraton Grand Macao Hotel, Estrada do Istmo, Cotai, Macau, +853 8113 0222, www.sheratongrandmacao.com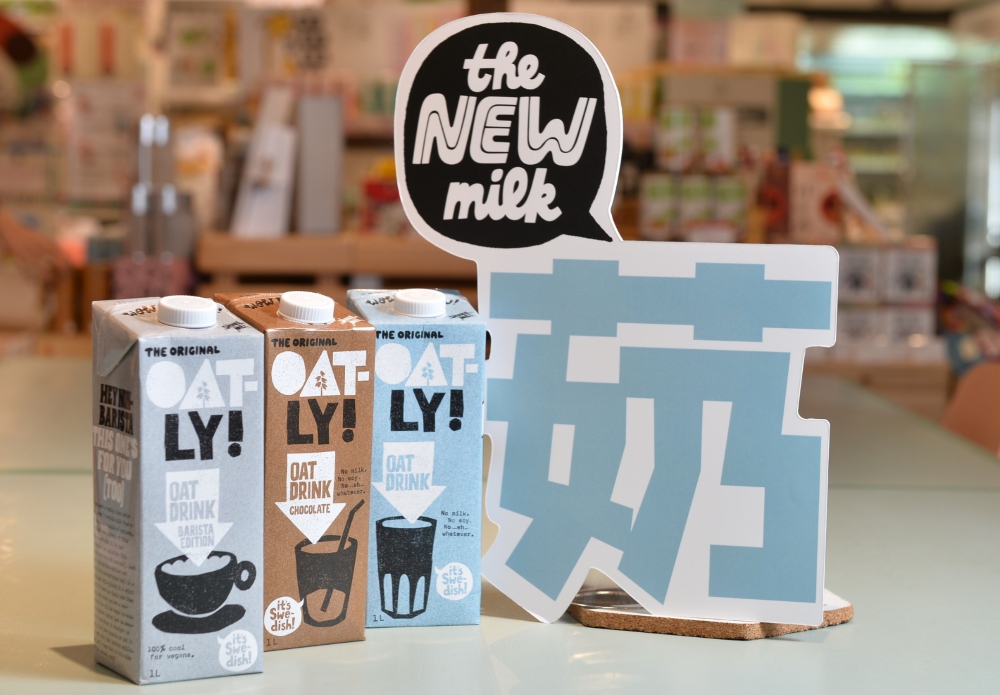 Oatly at Your Favorite Macau Coffee Shops
Try the healthy goodness of vegan milk Oatly. You'll be surprised to know that it's available in many coffee shops and cafes in Macau. The company's patented enzyme technology copies nature's own process and turns fiber-rich oats into nutritional liquid food that is perfectly designed for humans. Oatly enables people to turn what they eat and drink into personal moments of healthy joy without recklessly taxing the planet's resources in the process. Take part in this amazing cause and sample it this month. It's available at Rethink Coffee Roasters, Single Origin, Quarter Square, Rooftop Macau and more.
For more details, visit www.oatly.com
Tags