Macau's largest and most magnificent fireworks display of the year is almost upon us. It's time to get ready for the snap, crackle, and boom of colors in the sky brought to our fair city by the Macao International Fireworks Display 2019. We understand the paramount importance of positioning yourself at perfect vantage points to watch this epic event and we've got you covered so bookmark this page stat!
AJ HACKETT MACAU TOWER
(Featured image above)
AJ Hackett Macau Tower is the ultimate viewing venue that allows spectators a unique and more personal perspective of the fireworks. Take thrill to the next level with a 'Skywalk' amidst the incredible fireworks at 233 meters. Watching the sky light up from the iconic landmark of Macau Tower will be an unforgettable experience. This fantastic activity is organized by AJ Hackett and the special offer is only available during the firework display dates of September 7, 13, 21, 28 and October 1, 5.  The experience is priced at MOP $588 for Macau locals and MOP $788 for non-locals. This once-in-a-lifetime experience should definitely be on your bucket list!
AJ Hackett Macau Tower Macau Tower, Largo da Torre de Macau, +853 2893 3339, www.ajhackett.com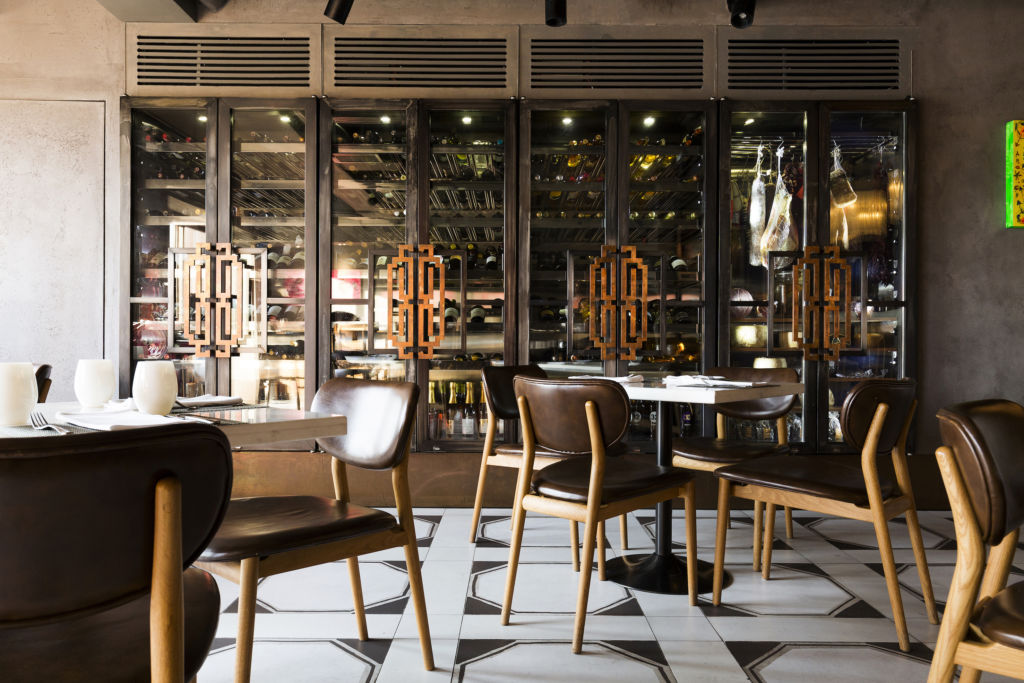 CAFFÉ B MACAU
Macau truly spoils us with a treasure trove of restaurants. But only a few can live up to quality food and service combined with lovely vistas and Caffe B is certainly on top of that list. The Italian restaurant faces the Macau Tower, making it a great place to be stationed on fireworks day. Dine on Italian favorites including freshly made pizzas and Josper grilled steaks before the big event at 9:00pm and 9:45pm. Chef Miki takes pride in using the freshest ingredients and flavors. Take a few steps to see the fireworks just by the Nam Van Lake where the crowd usually gathers after a satisfying meal. There are also happy hour drink deals that are best shared with family and friends.
Caffé B Macau Lake View Mansion Block 1, 744G-H Avenida Panorâmica do Lago Nam Van, Macau, +853 2838 6886, www.facebook.com/caffebmacau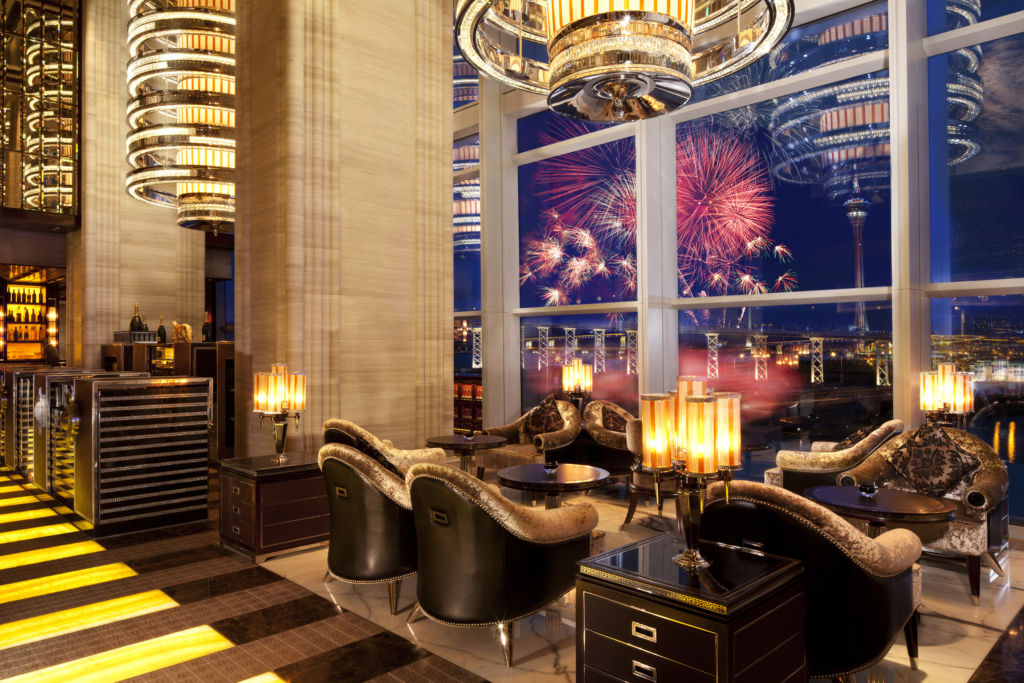 MANDARIN ORIENTAL, MACAU
Make Mandarin Oriental, Macau's Vida Rica Bar your special spot and book early. Not only will you get an amazing glimpse of the fireworks display but you'll be delighted with delicious food including fresh seafood from oysters to sashimi, live carvings and a dedicated dessert paradise. It's priced at MOP $588 per person and MOP $688 per person for window seating plus 10% service charge. Nothing could be better than sipping a glass of wine or two while the sky transforms into a cosmic paradise of hues. Unwind after a long week and linger a little longer at this location with your sweetheart. Don't miss out and get booking!
Vida Rica Bar Mandarin Oriental, Macau, Avenida Dr Sun Yat Sen, NAPE, Macau, +853 8805 8888, www.mandarinoriental.com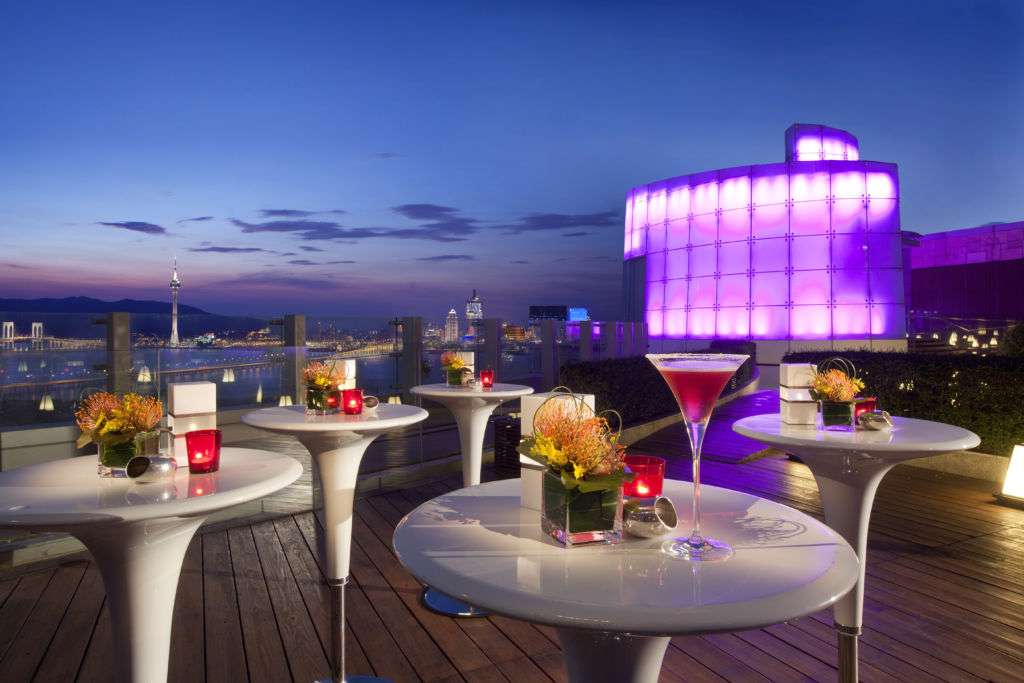 ALTIRA MACAU
We've already stated that Aurora at Altira Macau has one of the most stunning views of the city skyline and there's no doubt that this is one of the best places to be during the fireworks extravaganza. Indulge in a special five-course set menu exclusively designed to celebrate the wonderful event priced at MOP $1,200 per person. It might sound pricey but prepare to be impressed by top-notch cuisine from line-caught seabass ceviche to turbot Wellington and Kagoshima A4 beef sirloin and chocolate praline. Feast on the best food in town while enjoying a memorable evening that's sure to make your year even more electrifying.
Altira Macau Avenida de Kwong Tung, Taipa, Macau,+853 2886 8888, www.altiramacau.com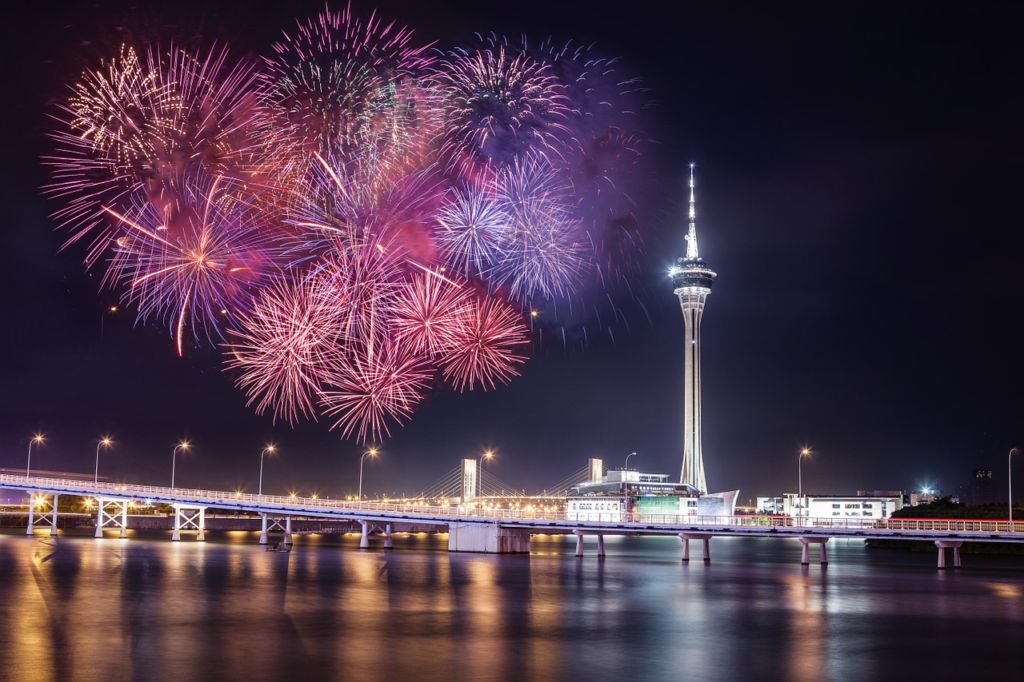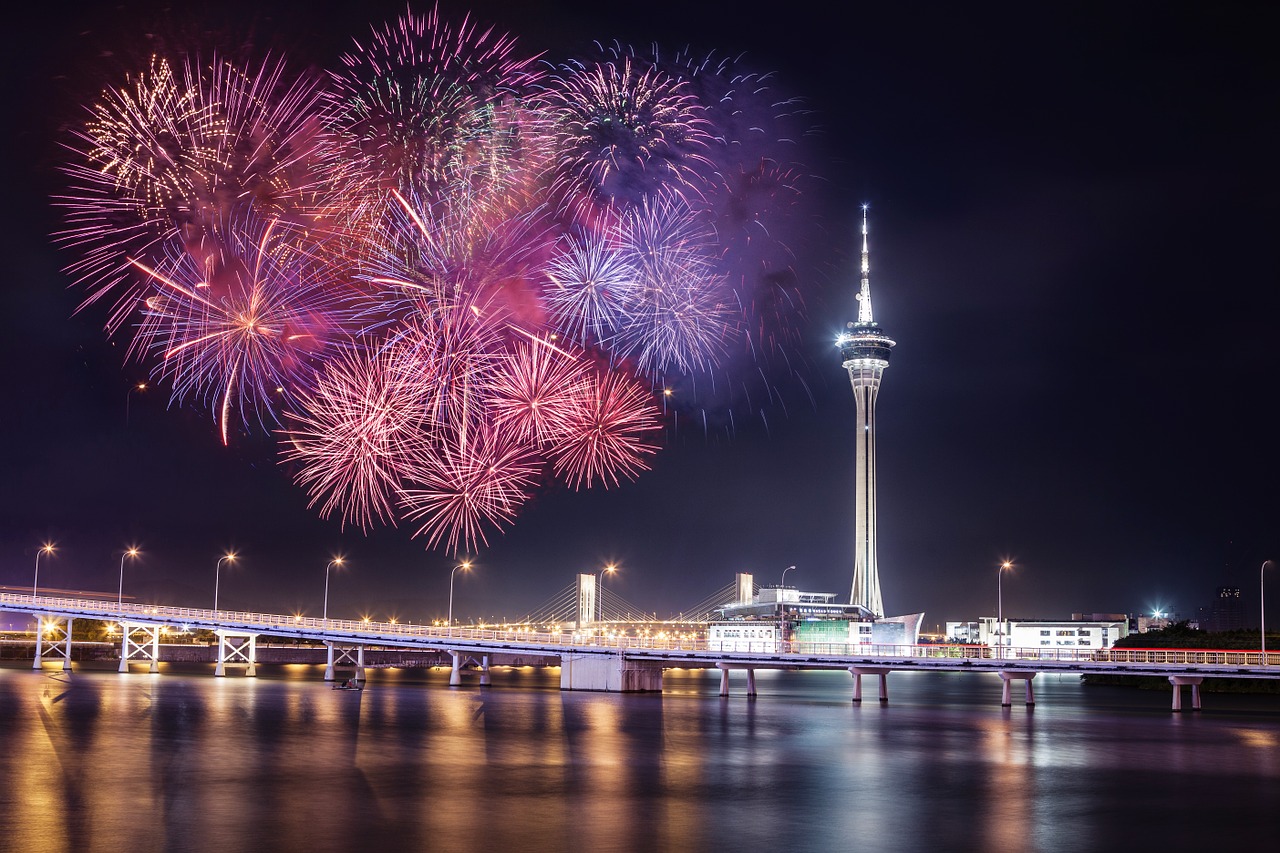 MACAU-TAIPA BRIDGE
If you don't want to splurge on food but still want to experience a majestic evening, head up to the Macau-Taipa bridge on foot where there is a special pedestrian lane that spans the length of the bridge. Also known as the Governor Nobre de Carvalho Bridge, take a short walk up and find a spot on whichever side of the bridge you like and wait for the main event. The walking area on Taipa Side is actually in front of Ocean Gardens where most people tend to gather for the spectacular evening, so be wary of crowds. It's a picture-perfect spot for a view of the shimmering skyline of Macau, and a great place to enjoy the fireworks.
Macau-Taipa Bridge Pte. Gov. Nobre de Carvalho, Macau
---
The annual Macao International Fireworks Display Contest usually takes place on several Saturdays every September, on Mid-Autumn Festival and on China's National Day on October 1, 2019. The marvelous fireworks displays add a joyous atmosphere to holidays and festivals and have become an annual must-see in Macau, with many spectators especially choosing this time of the year to visit for an exotic and romantic break.
September 7 – Malaysia, 9:00pm and Philippines, 9:40pm
September 13 – Portugal, 9:00pm and Korea, 9:40pm
September 21 – United Kingdom, 9:00pm and Romania 9:40pm
September 28 – South Africa, 9:00pm and Canada, 9:40pm
October 1 – France, 9:00pm and China at 9:40pm
October 5 – Japan, 9:00pm and Australia at 9:40pm
Where: Sea area, Macau Tower, Largo da Torre de Macau
How much: Free admission
For more information please visit www.macaotourism.gov.mo for more updates
Tags