Chinese New Year just ended and now it's time to think about this weekend! There are cocktails, dining experiences, a festive brunch and lots of art events! Weather has been great and warm, with lots of sun! Seize the day and enjoy this weekend by strolling through the city, taking the kids to exhibitions, or going for a nice Chinese New Year brunch at The Ritz-Carlton Café. The next Macau Bar Stories will feature Manhattan Bar who will be guesting at the Mandarin Oriental for a two-day only treat!
(See featured image above)
The Ritz-Carlton Café is putting a quintessentially French twist on Lunar New Year dining. Its carefully crafted four-course Chinese New Year Set Dinner Menu is sure to wow guests with a taste for continental fare. Amongst its decadent selections are slow cooked pork chop, pan seared scallops, barley pilar with sundried fruits, and apple purée and honey mustard sauce. Other offerings include grilled M6 Wagyu beef striploin, spinach mash, sautéed asparagus and pan-seared prawn with koji butter sauce. To top off a great evening of indulgence, white chocolate, mango, tapioca pearl mango sorbet and coulis.
There is also a festive Chinese New Year Brunch, with specialties inspired by seasonal French ingredients. Enjoy their brunch with fresh seafood, live stations featuring steak, thyme roasted lamb and much more.
When: Festive French Menu: February 4—11, 2019
5:30pm—10:30pm, February 4—9 and 11, 2019
6:00pm—10:30pm, February 10, 2019
Chinese New Year Brunch: 11:30pm—2:30pm, February 3 and 10, 2019
Where: The Ritz-Carlton Café, The Ritz-Carlton Macau, Galaxy Macau, Estrada da Baía de Nossa Senhora da Esperança, Cotai
How much: Festive French Menu: MOP $688 per person (four courses, including one welcome drink)
Chinese New Year Brunch: MOP $598 per adult and $188 per child (aged 6—11), includes free flow of juices, coffee, tea, and selected soft drinks
For more information and bookings, call +853 8886 6712 or email [email protected]
Check The Ritz-Carlton Café website for more details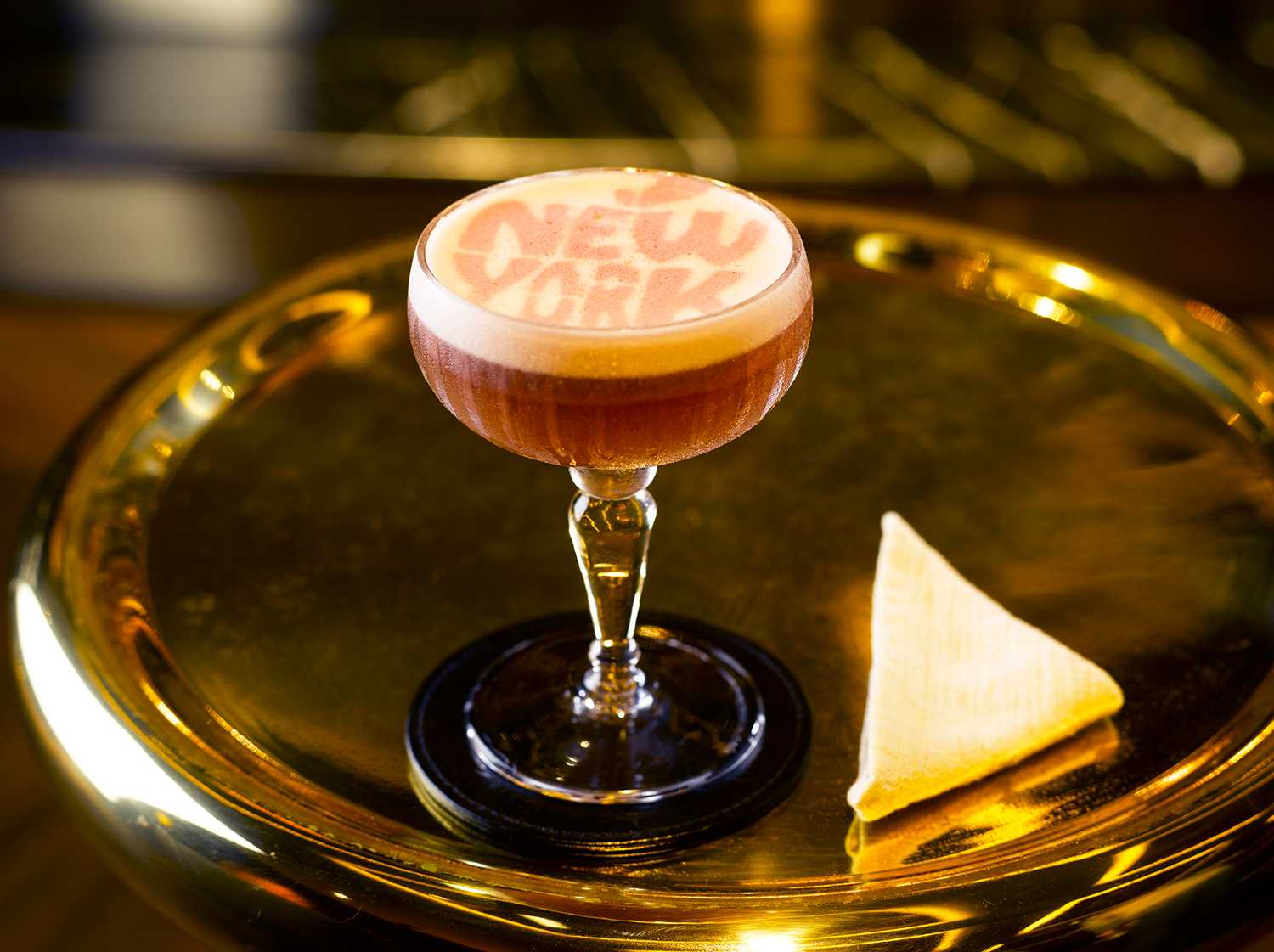 No. 1 in Asia's 50 Best Bars and No. 3 in World's 50 Best Bars, award-winning Manhattan Bar will be marking their presence at Vida Rica Bar this February 2019 from 8:00pm onwards. Sample the unique solera-aged Negroni, housemade traditional rock and rye a classic Manhattan cocktail by blending rare and house-finished spirits, artisanal vermouths and much more exclusive and inventive favourites. Manhattan in-house mixologist, Frank Gee and Timothy Rosete will be on-site to share their experiences and introduce new flavours to cocktail aficionados for two nights only at Vida Rica Bar, Mandarin Oriental, Macau.
When: Monday and Tuesday, 8:00pm till late, February 11 and 12, 2019
Where: Vida Rica Bar, Mandarin Oriental, Macau, 945 Avenida Dr. Sun Yat Sen, NAPE, Macau
How much: Each cocktail has its own price
For reservations, contact Vida Rica Bar by calling +853 8805 8928 or emailing [email protected]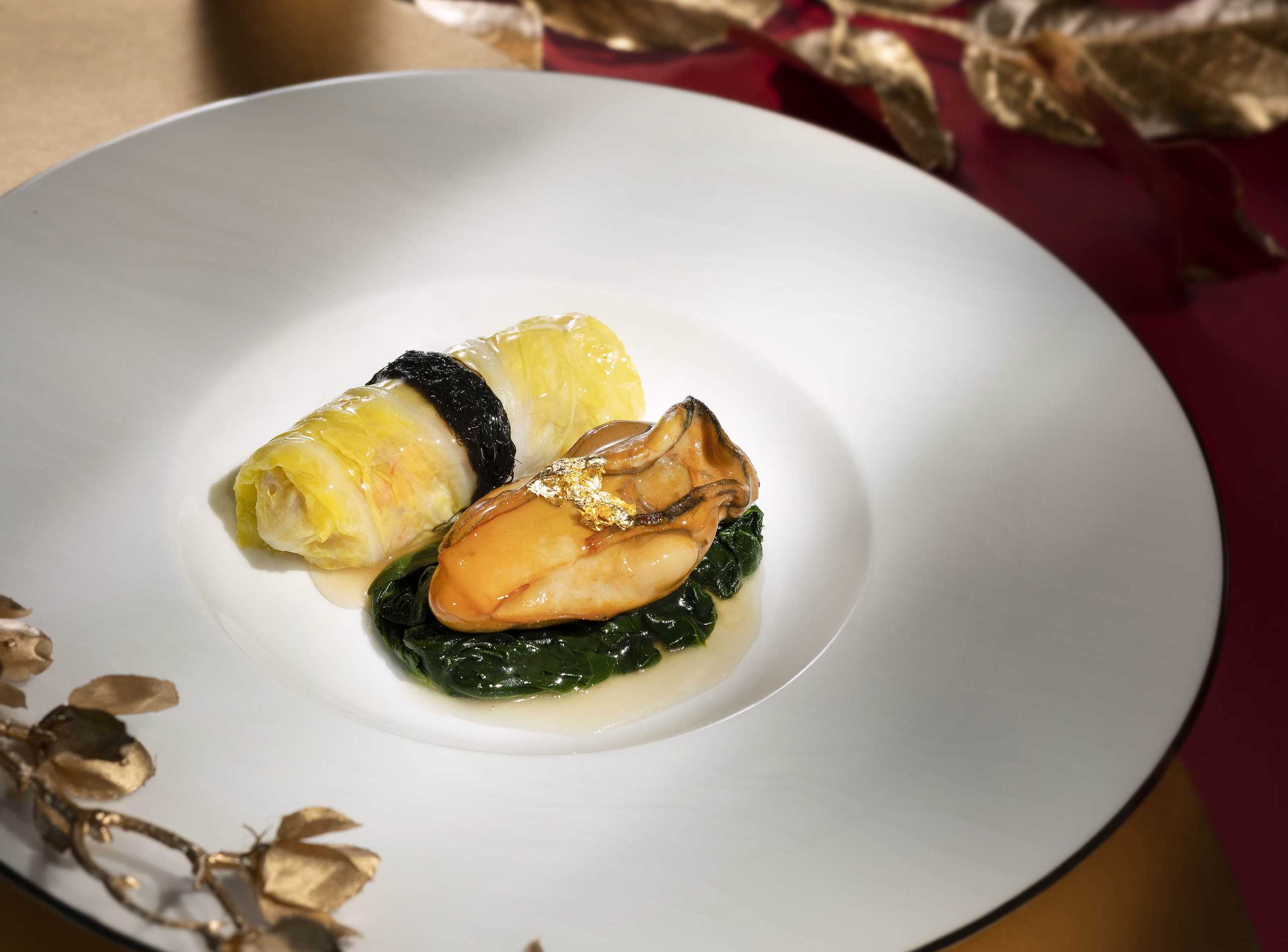 Celebrate the Year of the Pig at Michelin-starred Chinese restaurant, Lai Heen! Its chefs are bringing every guest a lucky Lunar New Year with some piping hot prosperity! A series of gourmet, limited-time-only lunch and dinner menus will be available during this period. The menus will highlight seasonal ingredients and meticulous preparation techniques. Sommelier-selected Italian wine pairings are also available.
Chinese New Year wouldn't be the same without some savoury soups like the double-boiled bamboo pith soup with conpoy (dried scallop) and Shiitake mushroom. There's more in the lunch menu and it's definitely going to leave you satisfied! The freshest of seafood is on show with their pan-seared Kuruma shrimp with shrimp mousse, simmered garoupa fillet in superior broth and wok-fried Hokkaido scallop with salty egg yolk.
When: Lunch menu: February 4—10, 2019
Dinner menu: February 4—12, 2019
Where: Lai Heen, 51F, The Ritz-Carlton Macau, Galaxy Macau, Estrada da Baía de Nossa Senhora da Esperança, Cotai
How much: Lunch menu: MOP $688 per person (plus $128 to enjoy a glass of Italian white and red wine)
Dinner menu: MOP $2,388 per person (includes a glass of sommelier selected red wine)
This exhibition with works from the Macao Art Museum (MAM) collection will feature watercolor paintings of old Macau. The pieces are from the mid-19th century to the 20th century and present a landscape of Macau you have never seen. It is arranged in four sections, namely, The Coastline, Peaceful Time, Fishing Sceneries and Modern Glitz.
Through the perspective and works of more than 20 Chinese and Western artists, the exhibition showcases Macau's topographical, landscape and social transformations over the last century or so, while at the same time allowing visitors to appreciate the rich and diverse styles presented by different artists in their watercolors. The show gives audiences an opportunity to revisit historical Macau, and cherish the memory of a bygone era by indulging in imagery that has disappeared forever.
When: September 28, 2018—February 10, 2019
Where: Exhibitions Gallery 2/F, Macao Museum of Art, Avenida Xian Xing Hai, NAPE, Macau
How much: Free entry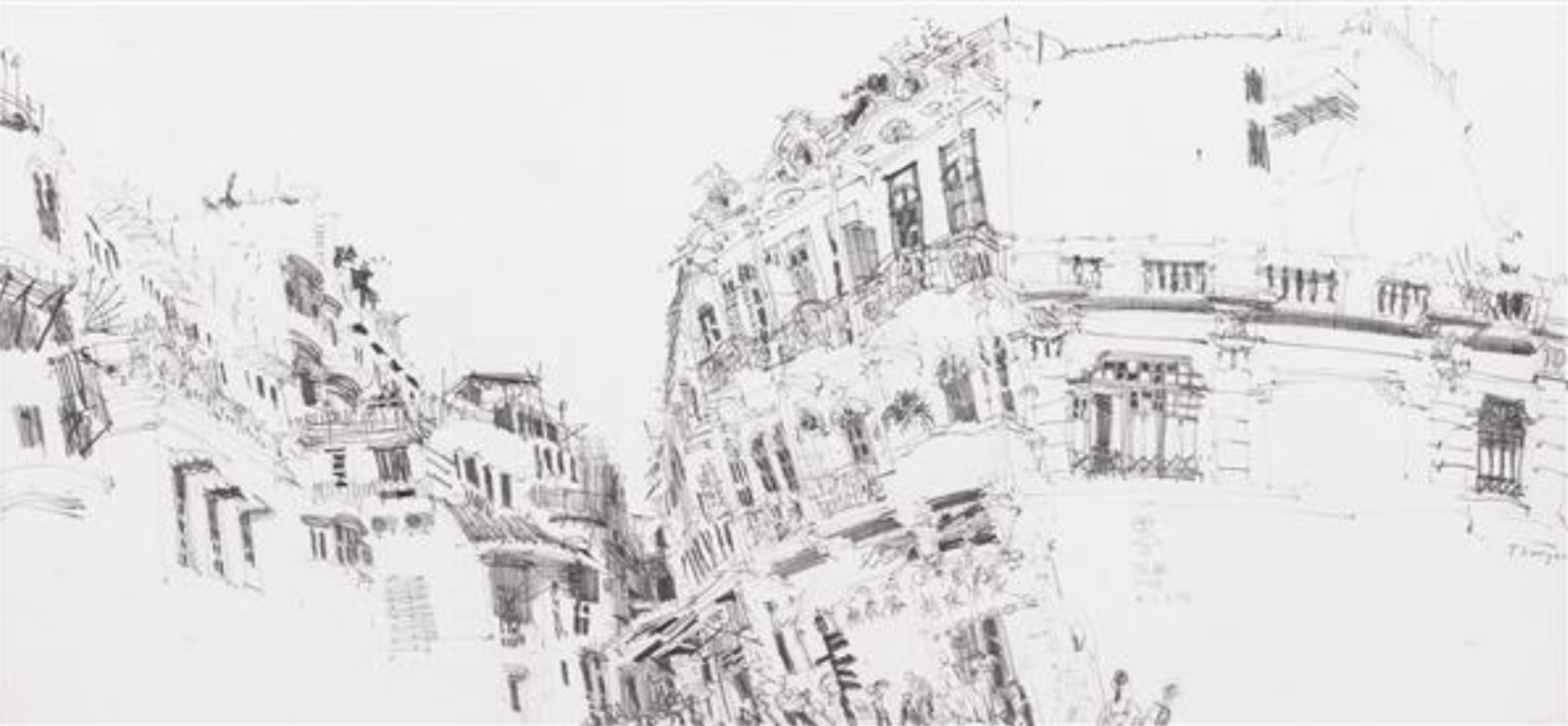 To celebrate the 19th anniversary of Macau's return to China, Albergue SCM is holding the exhibition "Vestiges of Lines", featuring sketches by Guilherme Ung Vai Meng. The local artist, who received training in Portugal and Mainland China, has held a number of individual exhibitions in Macau, Hong Kong, Mainland China and Europe. Ung Vai Meng, who was also President of the Cultural Affairs Bureau from 2010 to 2017, has won awards in art and design competitions in Macau and overseas, including first places in the 2nd and 3rd editions of the Macao Biennial Art Exhibition, held respectively in 1995 and 1997.
When: December 12, 2018—February 13, 2019
Tuesday—Sunday: 12:00pm–8:00pm, Monday: 3:00pm–8:00pm
Where: Albergue SCM
How much: Free admission
For more information, call +853 2852 2550, +853 2852 3205, email [email protected] or go to their Facebook page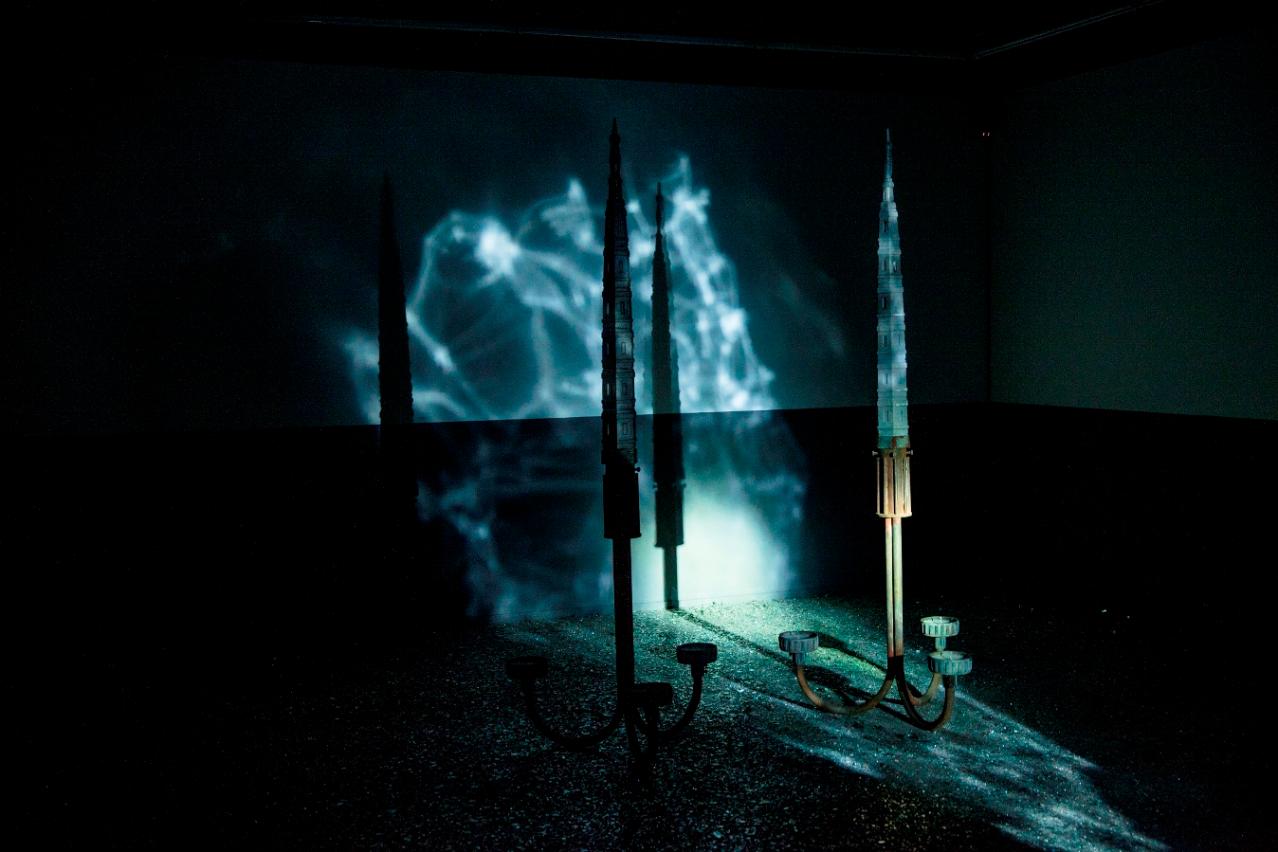 The Sparkling Garden – Guan Huai Bin Works exhibition features 16 sets of installations and images by contemporary Chinese artist Guan Huaibin, presenting the light and darkness of a "garden" in a variety of forms. The showcase is divided into two sections. One comprises of nine images and the other has seven related installations. The two sections form a complete work that creates the ambience of a "garden". Whether it is the installations that make up the space or the moving images, both serve as clues for the audience to "decode" the exhibition's theme and symbols.
In order to offer visitors a more in depth understanding of Guan Huaibin's works, the organizer will hold a series of activities, including a guided tour of MAM, guided tours for families on Sundays and "Little Artist", among others. The activities allow the audience to travel the spaces between installations and to experience the spatial aesthetics and visual enjoyment of installation art. Those interested in participating in the guided tours for families on Sundays and "Little Artists" can register through IC's Activities Registration System. It is all organized by the Macao Museum of Art (MAM) of the Cultural Affairs Bureau and co-organized by the School of Intermedia Arts (SIMA) of the China Academy of Art.
When: November 2—February 24, 2018
Where: Special Exhibition Room, 3/F, Macao Museum of Art, Avenida Xian Xing Hai, NAPE, Macau
How much: Free admission
For more information, please visit MAM website or call them on +853 8791 9814
Tags