This weekend in Macau is chockful of happenings, so be sure to check out this list that we've prepared for you to enjoy the weekend to the fullest! There's a great set lunch menu at Casa Don Alfonso, some art exhibitions to visit, restaurants to check out at Sands properties, and much more. Travel inbound and get to know the colorful walls, corners, and alleys in Macau over the weekend. With our guide to the best street art spots in the city, you'll have a fun afternoon filled with photos. There's also a concert of tribute to Pixies from a local band called Pixels, at The Roadhouse Macau this Saturday!
(See featured image above)
Grand Lisboa Hotel is pleased to announce the return of Casa Don Alfonso! Starting from May 6, they welcome you to dine in with them for lunch and dinner once again. To celebrate the reopening of Casa Don Alfonso, Chef Giovanni Galeota has crafted a new lunch set menu available until May 31, 2020. Casa Don Alfonso will be open six days a week and closed on Tuesdays. And for those who want freshly baked, homemade pizzas and leafy green salads at home, continue ordering from us seven days a week!
This lavish lunch set menu includes a selection of traditional antipasti (entrée), a main–pizza Napoletana with nduja, Italian bacon San Marzano, tomato sauce, and mozzarella cheese or linguini pasta from Gragnano with venus clams, Italian zucchini, and arugula pesto, or pan-fried sole fish with green asparagus, baby spinach and Jerusalem artichoke sauce–and the cake of the day.
When: 12:00pm–2:30pm, 6:30pm–10:00pm, May 6–31, 2020 (closed on Tuesdays)
Where: Casa Don Alfonso, 3/F, Grand Lisboa Hotel, Avenida De Lisboa, Macau
How much: MOP $300 per person
For more information and reservations, call +853 8803 7722 or check their website
Cinematheque Passion once again presents remarkable and new local works at Macao Films Panorama 2020 from May 8 to 24, 2020. Various sessions bring features, documentaries, and animations—most of which are shorts. Apart from local works, it also features recommendations from festivals in China, Hong Kong, and Taiwan.
The Cinematheque is to host the debuts of the works selected from Local View Power, an event organized by the Macao Cultural Centre. These include recent works by experienced documentary filmmakers: Wong Keng Tang's About Time and Lei Cheok Mei's The Lily Yet To Bloom; by directors who participated in Macao Films Panorama, such as Ho Kueng Lon with Light of Life, Lao Keng U, with A Void Without A Face, Loi Chi Iong, with COC00N, Jody Lei, with Marriage, Andy Kam, with Singing Hearts, Mak Kit Wai, with One Last Time, Ray Loi, with PP Goes to the Nursery, Catherine Ho, with 70 Years Later, Christy Cheang, with Stay With Me, Hoi Weng In, with Cross-boundary Student, Iao Fong Lam, with Fisher and Fishy, and Sam Lam with Santa Claus Is Late. Lou Ka Choi and Leong Kin return with heart-warming animation The Valley of Ginseng.
When: May 8–24, 2020
Where: Cinematheque Passion, 13 Travessa da Paixão, Macau
How much: MOP $60 per person. Full-time students and senior citizens age 65 or above can enjoy 50% discount. Each purchase of 10 regular tickets or more can also enjoy 20% discount
For more information, call +853 2852 2585 or check the event's official website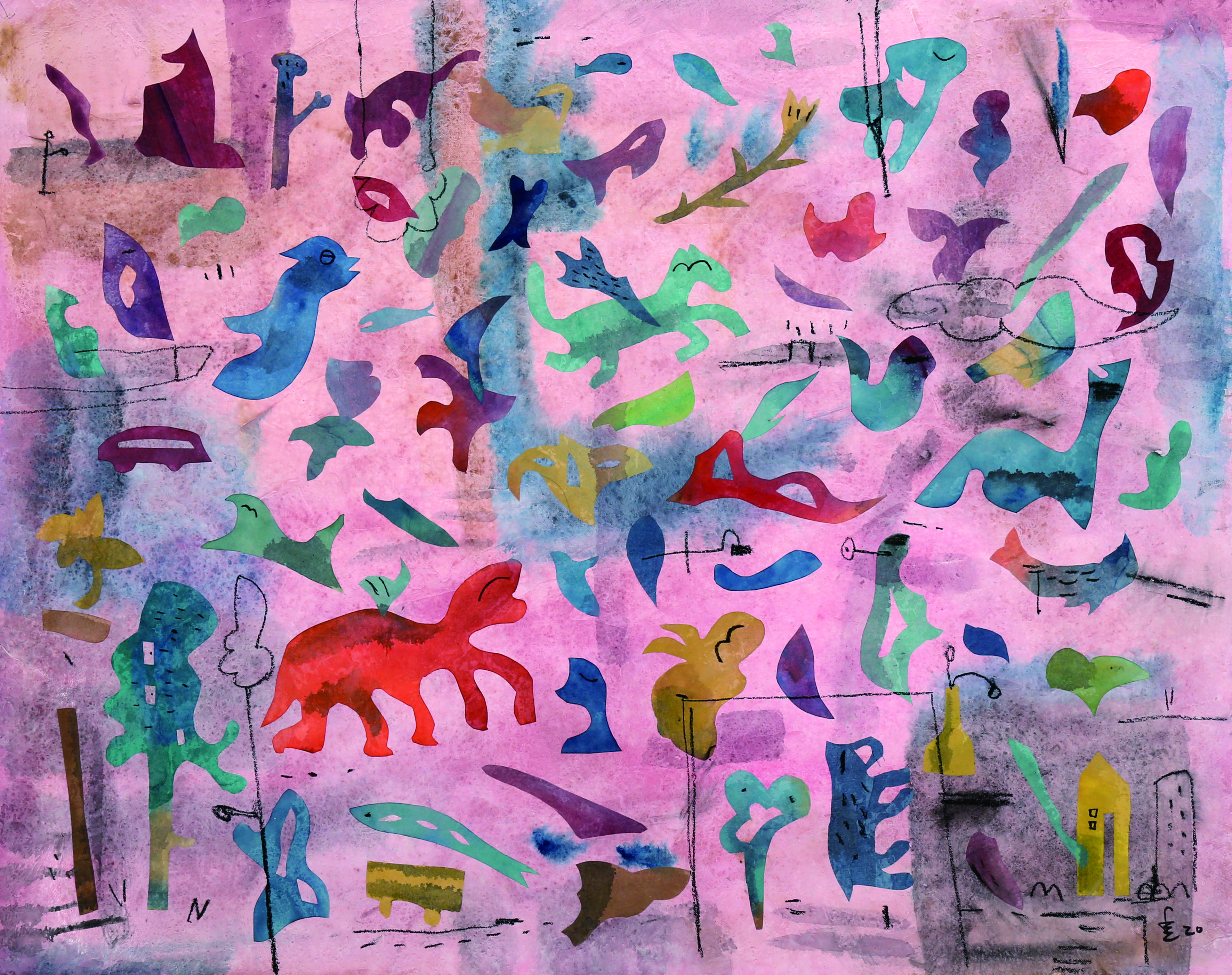 "Somniloquence" is a series of latest artworks is the artist's exploration in colors during the past two to three years. Tong Chong, who has turned over forty years old now, said that there was an absence of bright colors in his paintings previously. But as he entered middle age, he seemed to reach a new comprehension of colors in his works.
He has chosen to use Chinese traditional painting pigments, because the colors of plants and mineral pigments are more natural, and the use of colors is combined with traditional paper-cutting art. Using bamboo fiber paper as a medium, which provides more advantages in coloring and preservation, he paints, does coloring and collage in the process.
Tong Chong's exploration of totems has never stopped since he was a teenager. His painting style never drifted to other mainstream culture, he has dedicated himself to exploring the plasticity of turning reality into patterns and images, which also led him to the path of sculpture art.
The current exhibition of Tong Chong, organized by the Macau Art For All Society, is the first part of the exhibition series of "Perpetual Impermanence" for established artists in the annual planning of 2020. The exhibition "Somniloquence" – Works by Tong Chong is his 11th solo exhibition, showcasing 22 pieces of his latest and selected artworks, including five sculptures, and the rest are paintings.
When: May 9–June 7, 2020
Where: AFA, 4F Art Garden, 265 Avenida Dr. Rodrigo Rodrigues, Macau
How much: Free admission
For more information, check AFA's Facebook page
Once, we came to Fernando's Restaurant on May 1 only to see the front door shut with a friendly note on it, saying that it is closed for the one-day holiday, as per every year, but only that one day a year. It is true; the legendary Portuguese restaurant on Hac-Sá Beach has been operating with only one day off a year since 1986! Such dedication and consistency have earned it many patrons in Macau and a place on tourists' wishlists. What else makes so many of us come back to Fernando's? Keep reading to find out.
With a densely twined web of vines outside, the carved wooden sign that says "Restaurante Fernando" is not exactly easy to see. So take note: if you are facing Hac-Sá beach, the restaurant will be on your left, right next to a small convenience store. Inside, friendly waitresses or even the owner himself will welcome you and escort you to a table. Mostly, Fernando's Restaurant is known for its seafood and fish. So some of their specials to consider are charcoal grilled sardines, grilled cuttlefish, and stuffed squid. All these dishes have one thing in common–carefully selected, flawlessly fresh ingredients are the reason for their success. Sardines are perfectly seasoned and juicy on the inside, served with a side of whole boiled potatoes and vegetable salad. The potatoes go well with the cuttlefish too, along with the green sauce with herbs. 
Fernando's Restaurant 9 Praia de Hac Sa, Coloane, +853 2888 2264, www.fernando-restaurant.com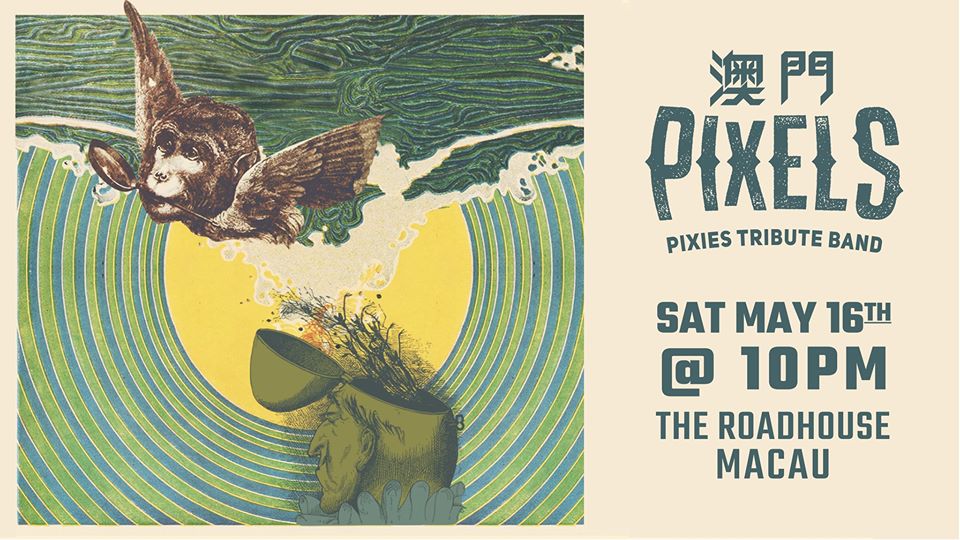 澳門 Pixels was born out of overcoming adversity. The idea came after the disappointing moment when Nuno and Marco, the two biggest Pixies fans from All over the world, heard about their favorite band canceling the concert in Hong Kong on March 3, 2020 due to the Covid-19 virus outbreak.
They had their tickets ready, so Nuno told Marco: "We need to do something about this. Do you still have that bass of yours? I know all the songs, I'll sing them. If  The Pixies will not go to Hong Kong, let us bring them to Macau!" Marco cracked up laughing and vigorously confirmed!
Then, Pedro joined the crew and embracing the idea, brought his energy and drum sticks. Marco asked Daniel if he wanted to bring his guitar—which he did—bringing also his gigantic dedication to the band along with his lovely girlfriend Lisa, who was coming just to hear the rehearsal but ended up singing the back vocals. João arrived last, adding to the band his La La Love for music and guitar playing, completing the alignment.
When: Saturday, 10:00pm, May 16, 2020
Where: The Roadhouse Macau, E-G016-G019 Broadway Food Street, Broadway Macau, Avenida Marginal Flor De Lotus, Cotai
How much: Free admission
For more information, check the event's Facebook page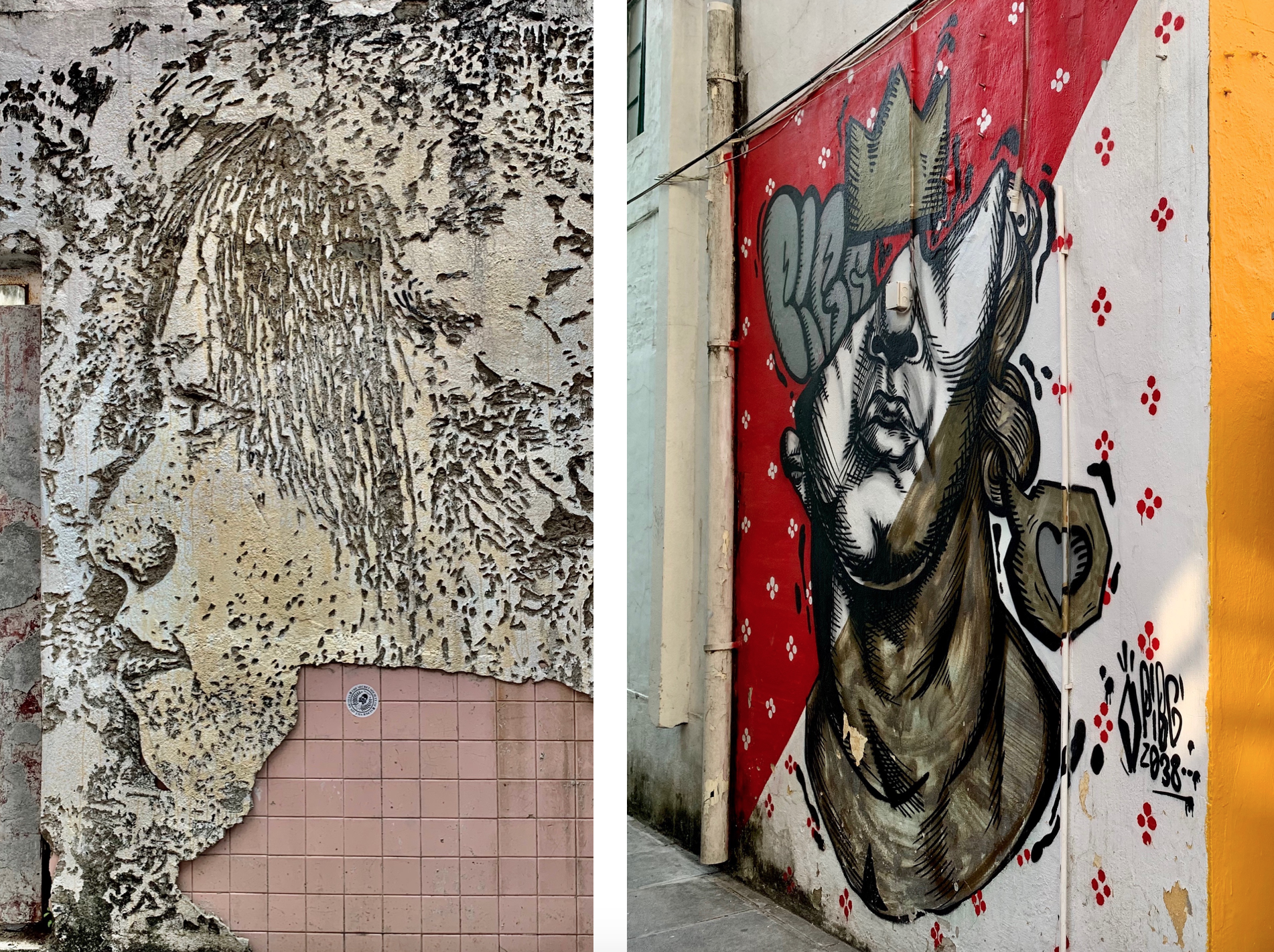 As a city crammed with mega-resorts and gaming hubs, raw creativity is often pushed aside and under the concrete carpets of Macau. As the adage goes, seek and you shall find, beyond the reclaimed lands in overlooked parts of old Macau, the world of the street artist exists. 
These lesser populated grounds provide the opportunity for furtive, creative, albeit short-lived street art pieces and installations by various street artists–local and abroad. This type of art doesn't usually last a long time due to certain restrictions, but certain areas of the city definitely merit a visit if you're into street art as there are some stunning pieces to be found in Macau.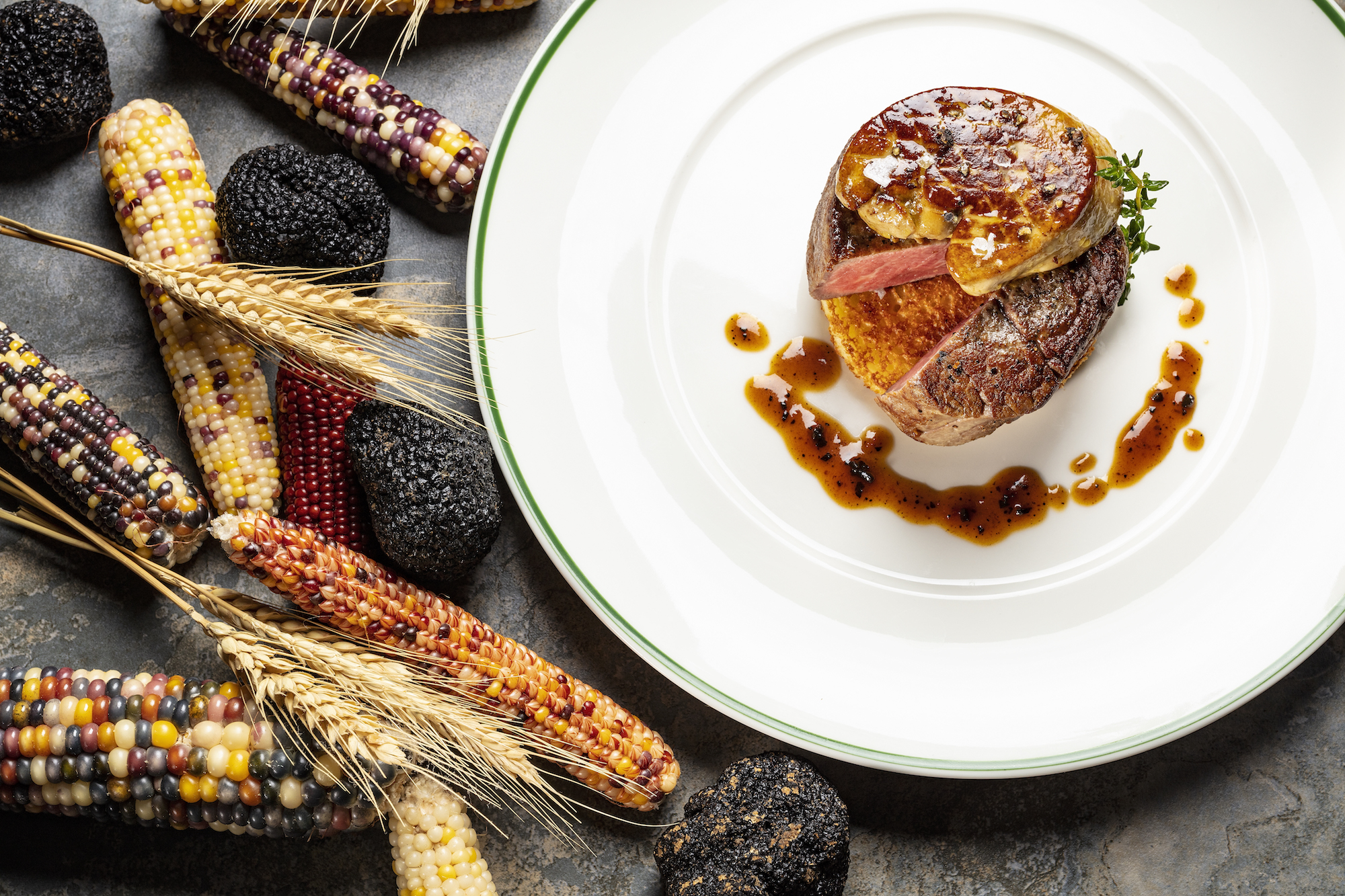 Sands Resorts Macao is offering 30% discount at selected restaurants across their properties for all Macau ID cardholders to enjoy! This amazing dining offer can be used at 14 restaurants at four of the Sands properties, including at Brasserie, The Manor, Crystal Jade, Windows Restaurant, amongst others.
This amazing promotion is available until the end of June, 2020, so hurry up and book your table at your favorite restaurant, or simply try something you've always wanted to have. Go for Brasserie's exquisite French delicacies, opt for Crystal Jade's signature dan dan noodles, or head to Portofino for some true Italian food with a twist.
When: April 17–June 30, 2020
Where: Moonlight, 888 Food Court (Sands Macao), North, Portofino and Imperial House Dim Sum (The Venetian Macao), Lotus Palace, Brasserie, Market Bistro (The Parisian Macao), Crystal Jade La Mian Xiao Long Bao and Southern Kitchen (Sands Cotai Central), Windows Restaurant at Four Seasons Hotel Macao, Cotai Strip, Ping at The Plaza Macao, Yum Cha at Sheraton Grand Macao, Cotai Strip, and The Manor at The St. Regis Macao
How much: 30% discount on the bill total
For more information, check the promotion's website
*Valid for Macau residents holding valid permanent resident identity card or non-permanent resident identity card issued by the government of Macao SAR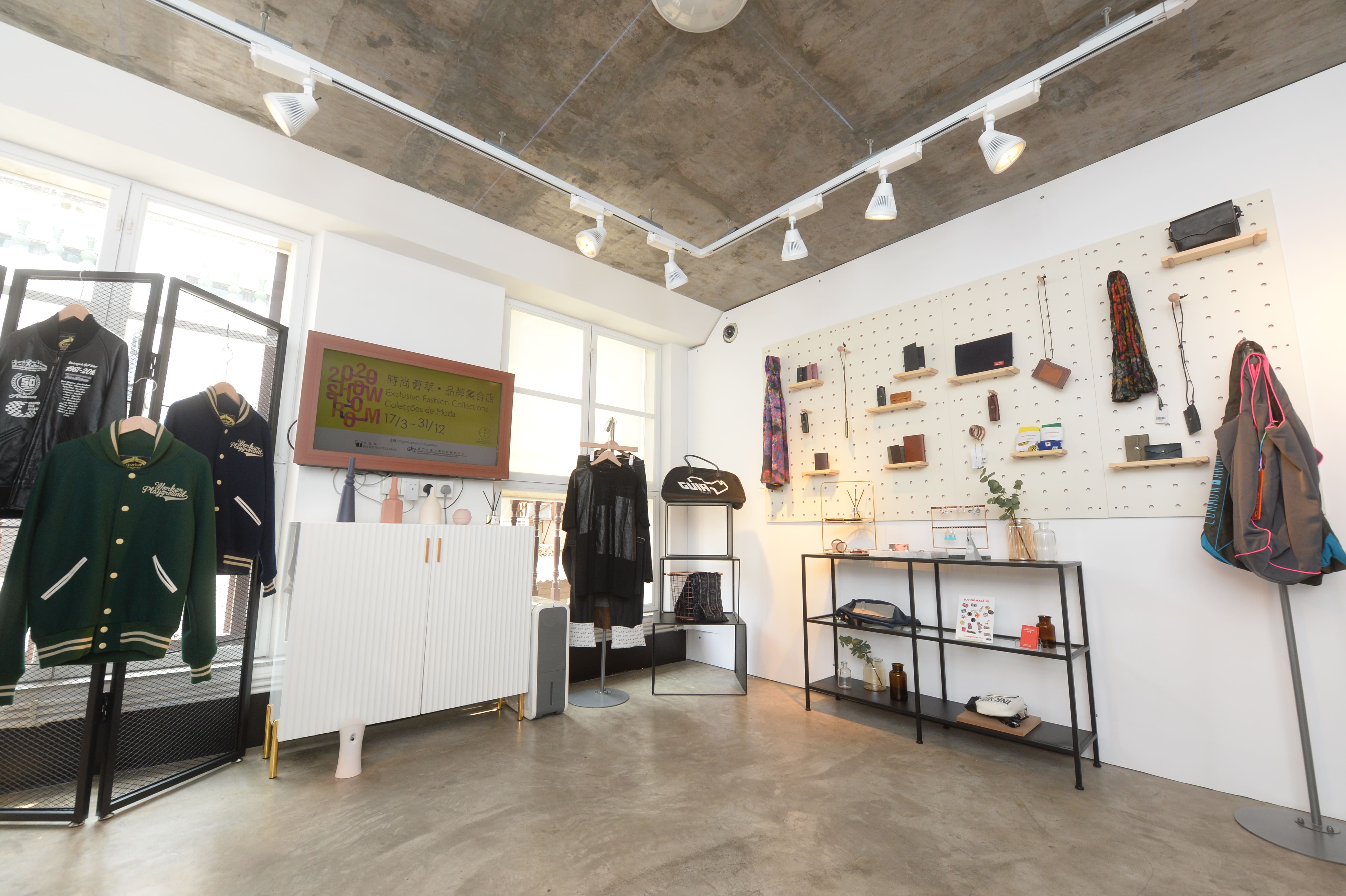 "2020 Brand Story–Macao Original Fashion Exhibition II" is now on in Macao Fashion Gallery (MFG). With the space provided by MFG, designers plan and arrange the exhibition by themselves, extending the creation to the display space and narrating the creation stories of local brands.
The exhibition is held in five phases and the first phase has been successfully concluded, followed by the second phase featuring the young and sweet female fashion brand Nega C. The exhibition is decorated with colorful floral patterns, and the venue is filled with a youthful atmosphere of vigor and vitality.
The brand displays a new series of works to strengthen its fresh and lively brand image. In addition, a sales space named "2020 Exclusive Fashion Collections–Showroom" is set up to expand the sales channels of original brands, which brings together clothing and accessories from 34 local brands. The public is welcome to participate and purchase their favorite products.
When: Tuesday–Sunday, 10:00am–8:00pm, May 16–July 5, 2020
Where: Macao Fashion Gallery, 47 Rua de S. Roque, Macau
How much: Free admission
For more information, call +853 2835 3341 or check their website
Tags