Not feeling great about the weather and just want to curl up on the sofa? Read on to find awesome indoor activities for you and your family to enjoy the next three days! Cocktails with mixologist Rick Joore, a pop-up by a modern Chinese restaurant Madame Ching, Crystal W. M. Chan's art exhibition and much more this weekend! Mark your calendars, stay dry and have fun!
(See featured image above)
Want a change from the regular cosmopolitan and mojito? Check out the creative concoctions by guest mixologist Rick Joore at The Macallan Whisky Bar & Lounge! This award-winning Dutch mixologist will demonstrate the flair and creativity that has earned his restaurant Joloko the distinction of Best Restaurant Bar at The Bar Awards Kuala Lumpur 2018. This is a one-night only event and seats are limited, so book your spot while it's hot!
When: Saturday, March 9, 2019
Where: The Macallan Whisky Bar & Lounge, 203, 2/F, Galaxy Macau
How much: Each creative cocktail is priced at MOP $88 per glass
For reservations, email [email protected] or call +853 8883 2136
For more information, check their Facebook event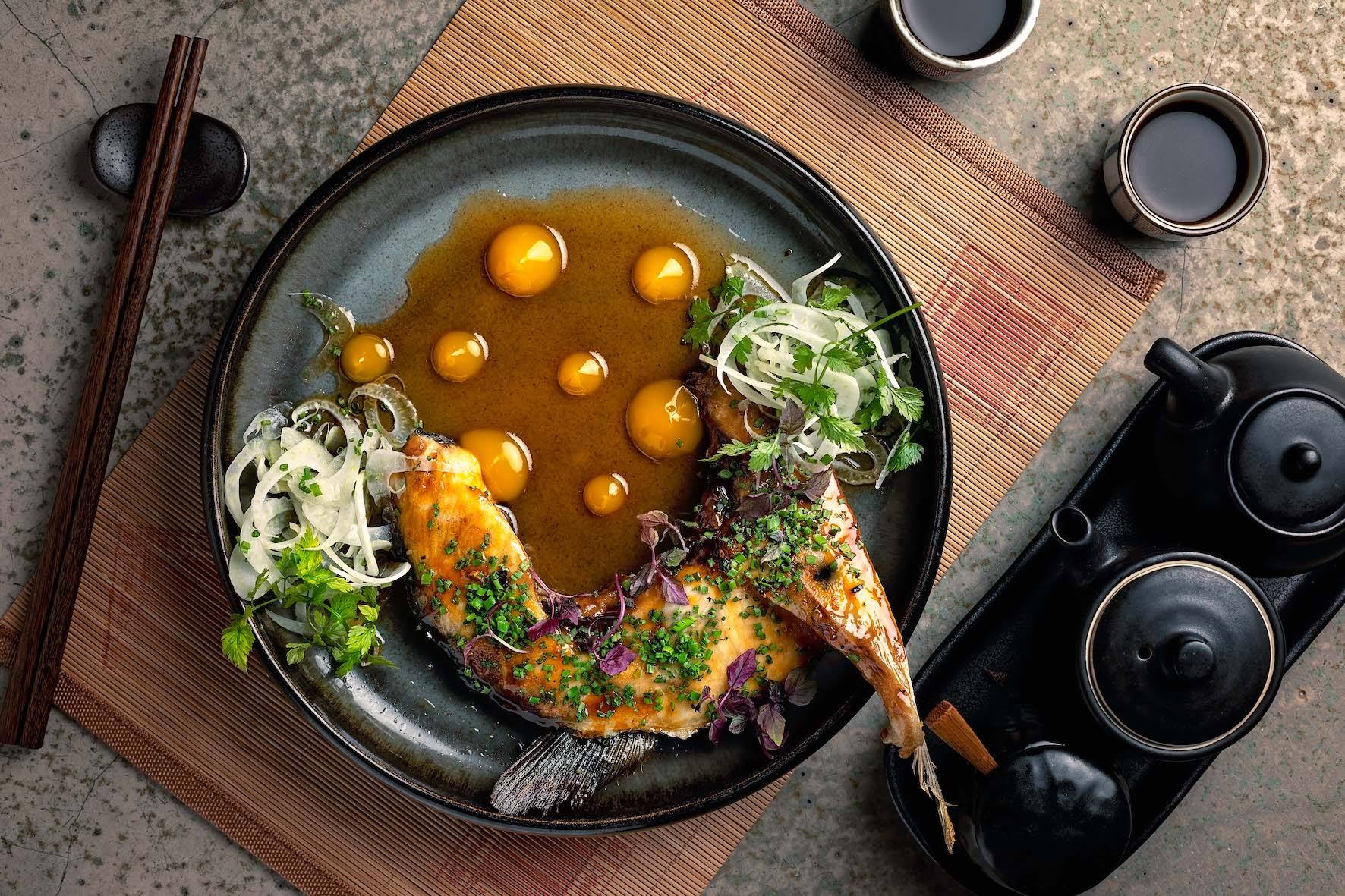 Madame Ching is a modern Chinese restaurant that embodies the exotic travels and adventurous spirit of its namesake. Influences of the formidable pirate's journey around the China Sea steer the menu, with dishes that are familiar at first glance reimagined to give a surprising twist. Sample these delights at Vida Rica Restaurant as the culinary team teases your palate with dishes with interesting variations by Madame Ching.
When: Saturday, 7:30pm, March 9, 2019
Where: Pop-Up Room, Vida Rica Restaurant, Mandarin Oriental, Macau, 945 Avenida Dr. Sun Yat Sen, Nape, Macau
How much: MOP $688 per person
For reservations, call +853 8805 8918 or send an email to [email protected]
For more information, check out their Facebook event page

Beijing Kitchen restaurant has crafted a very special Shaanxi food menu available to public until April 30. Shaanxi is the cradle of Chinese civilization and one of the birthplaces of Chinese culinary culture enriched with over five thousand years of history. Shaanxi food is characterized by aromatic, tasty, sour and spicy dishes that can awaken the taste buds in spring.
Grand Hyatt Macau aims to bring authentic Shaanxi flavors to Macau by using the diverse ingredients and cooking techniques evoking the major features of Shaanxi cuisine. The chefs at Beijing Kitchen have mastered the cooking skills of the chefs in Xi'an, focusing on the three main factors—quality ingredients, enriching flavor and tasteful aroma. Beijing Kitchen will be having this Shaanxi cuisine promotion until the end of April and it includes appetizers, hot dishes, noodles and dim sum.
When: March 1–April 30, 2019
Where: Beijing Kitchen, Grand Hyatt, Estrada do Istmo, Cotai
How much: Each dish has its own price
For more information or reservations, call +853 8868 1930 or email them at [email protected]

The first exhibition of AFA this year has opened! This exhibition is the first solo exhibition for Crystal W. M. Chan after she completed her degree in School of Visual Arts. As an Asian, female artist, she drew attention with her work while studying at art school in New York. In 2017 she won the Will Barnet Award issued by the New York National Club and held two solo exhibitions in New York in 2018.
Leaving Macau to go to New York, through the four years of studying and hard work, Crystal has blurred the boundaries of the shapes she creates. It is her way of breaking through limitations. The creation of her works are more matured, though the appearance of her paintings is somehow ambiguous but the emotional power of her work has revealed itself in clarity during this process of artistic pursuit. Alice Kok is the curator for this exhibition.
When: February 27, 2019–April 2, 2019
Where: Macau Art Garden, 265 Avenida do Dr. Rodrigo Rodrigues, Macau
How much: Free entrance
For more information, check the event's Facebook page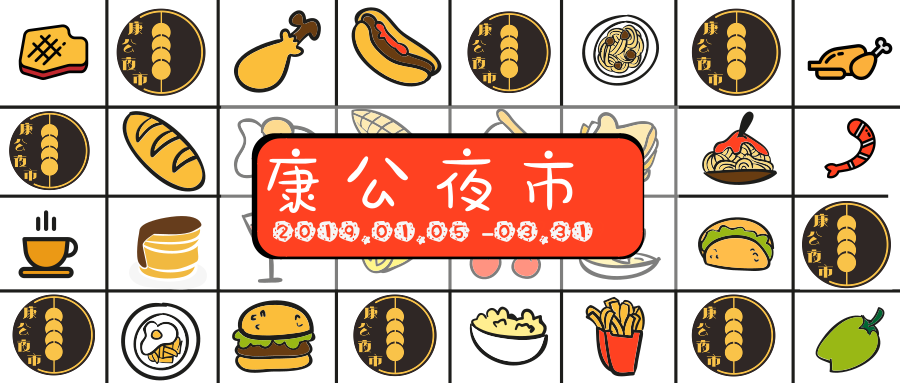 Rua Cinco de Outubro, which connects Macau's major street, known as San Ma Lou, to Hong Kung Temple, is brightened up every weekend with the city's first night market, where you can eat traditional food and snacks such as fish balls and deep-fried squid right on the street, with tables and chairs provided.
When: Saturdays and Sundays, 6:00pm–10:00pm, January 5–March 31, 2019
Where: Rua Cinco de Outubro, Macau
How much: Free admission
For more information, call +853 2825 9897 or check their Facebook page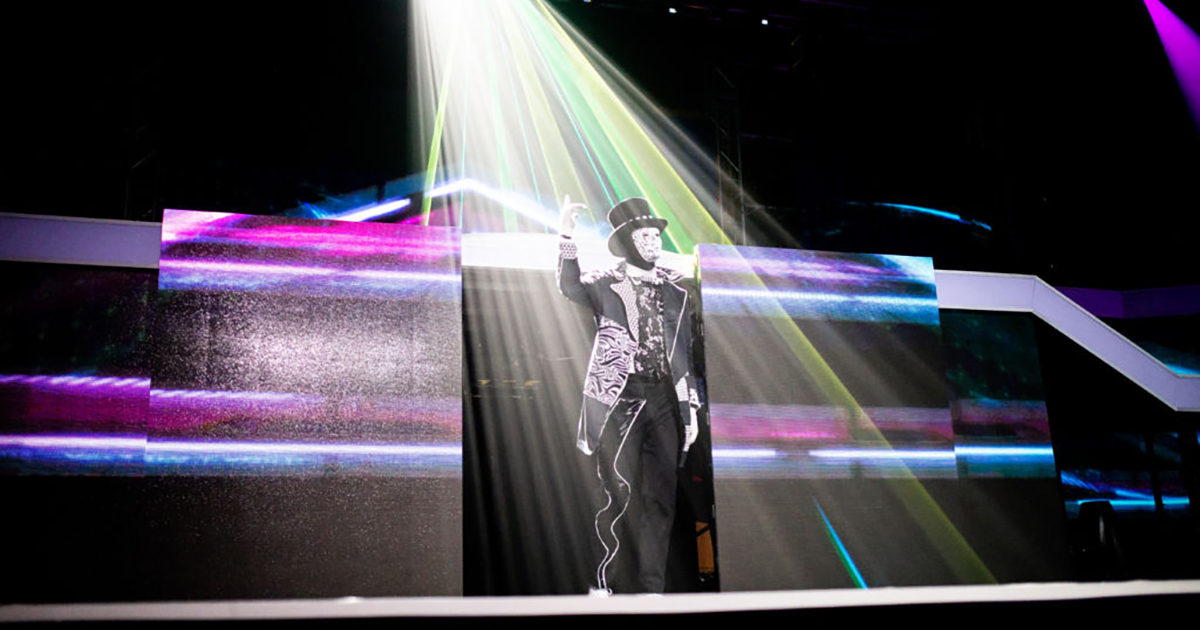 Celebrating its legacy of artistry and entertainment, MGM is proud to bring Macau locals and tourists a show like no other. MGM Cotai is bringing world famous hip-hop dance crew Jabbawockeez to have their first ever Macau residency show from March 2—31! Rising from humble beginnings, Jabbawockeez gained popularity after winning the first season of America's Best Dance Crew and they've been on the up and up since! Billed as one of the world's most influential dance crews, the Jabbawockeez will mesmerize and entertain audiences with their energetic mix of various contemporary choreography to deliver a show that's sure to blow your socks off at MGM Theater in Cotai.
MGM Macau is bringing the Jabbawockeez all the way from their current residency at MGM Grand Las Vegas! Working and performing with the likes of Bruno Mars, Taylor Swift, Pharrell, Black Eyed Peas, Tiësto and more, they are best known for their signature plain white masks and synchronized dancing. The Jabbawockeez wear masks to break through the barriers of race, gender and age believing that dance is a universal language. Jabbawockeez – true to yourself, will give the audience an up-close and personal performance with MGM Theater's state-of-the-art audio, visual and lighting technology.
When: March 2—31, 2019
Wednesday—Friday – 8:00pm
Saturdays – 6:00pm and 8:30pm
Sundays – 4:00pm and 6:30pm
Where: MGM Theatre, MGM Cotai, Avenida da Nave Desportiva, Cotai
How much: MOP $388, $488, $588, $988
Tickets can be bought here
For more information, call +853 8802 3833 or email [email protected]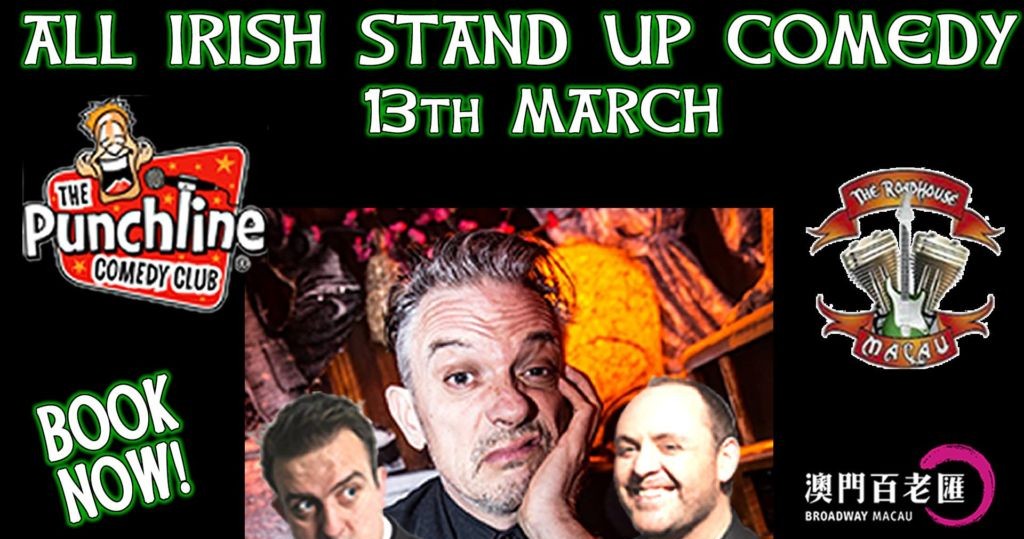 What a way to kick off St. Patrick's Day celebrations! If you enjoy a hearty guffaw and stand up comedy, you're in for a treat! The Punchline Comedy Club in Hong Kong has partnered up with The Roadhouse Macau to bring you the finest line up of Irish comedy artists. The funny men will be performing live for one night only at The Roadhouse Macau! Book your tickets now and don't miss this rare opportunity in Macau to enjoy some amazing stand up comedy, Irish style. What better way to get ready for St. Paddy's Day!
When: March 13, 2019
Doors open at 6:30pm for dinner and pre-drinks
The show starts at 8:00pm
Where: The Roadhouse Macau, E-G016-G019 Broadway Food Street, Broadway Macau, Avenida Marginal Flor De Lotus, Cotai
How much: MOP $290 including two drinks
Tickets available here from now on or by reservations directly at the bar
For more information, check the event's Facebook page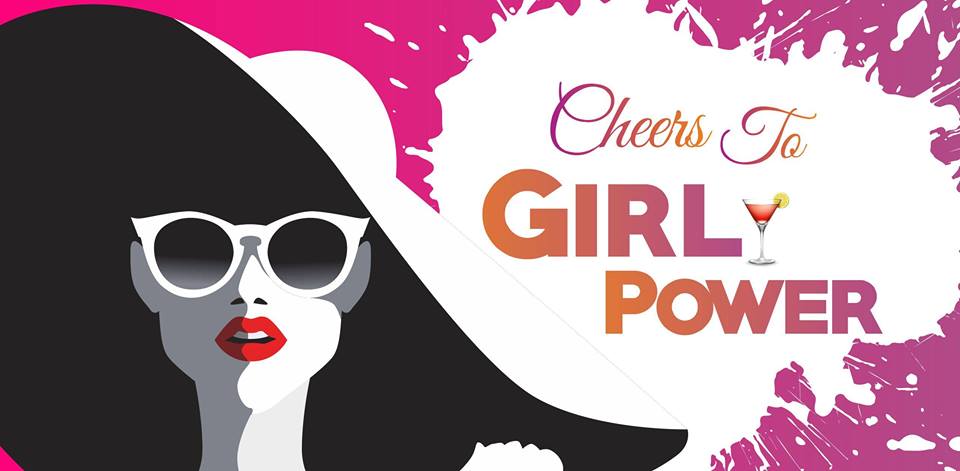 On March 8, RendezVous Lobby Bar at Sofitel Macau at Ponte 16 is hosting "Cheers to Girl Power" to celebrate International Women's Day with music, fine spirits and a mini buffet. On top of receiving a complimentary glass of Rose Infused Gin, all female guests can enjoy a tailor-made gin cocktail upon request. In terms of alcoholic beverages, guests are not only treated to a selection of Portuguese red and white wines, but also 12 varieties of infused gin cocktails which include vanilla pod, rosemary, orange, chamomile, and others. Spin the lucky wheel to win prizes that include a one-night hotel stay, buffet, spa massage, champagne and more. Let's celebrate "Girl Power" together with fine food and dancing to live music!
When: Friday, 7:00pm–12:00am, 8 March, 2019
Where: RendezVous Lobby Bar, Sofitel Macau at Ponte 16, Rua das Lorchas e Rua do Visconde Paco de Arcos, Macau
How much: MOP $158 per person for ladies and MOP $198 for gentlemen
For more information and booking, call +853 8861 7213 or check their Facebook page
Share
Tags