We're now entering September's last weekend! There are lots of activities to enjoy, including exclusive dining experiences, but also exhibitions throughout the city, a comedy show at The Roadhouse Macau, and many more. Join us and keep reading to know where are things happening in town.
(See featured image above)
From the creators of All Irish Stand Up Comedy Night, The Roadhouse Macau presents you with Stand up Comedy. Double Headliner Bill! On Thursday, September 26, it hosts another night of infectious laughter with the hilarious Jeff Innocent and Jeremy O'Donnell. Jeff Innocent is a popular and experienced stand up comedian, actor, writer, and cultural commentator. As a stand up comedian, he has reached near-legendary status among his peers and audience alike by staying at the top of his game for over 15 years. His unique appeal lies in the contrast between his East End 'Geezer' appearance and demeanor, and his educated, philosophical delivery and subject matter.
As an act or compere, Jeremy O'Donnell mixes sharp one-liners with friendly storytelling and sparkling off the cuff wit. His cheeky smile and friendly nature have endeared him to audiences all over Britain and as far afield as Berlin, Bahrain, Paris, and Zurich. He has a reputation for reliably strong performances at major comedy clubs nationwide including Jongleurs and The Comedy Cafe. He also tailors his act for regular corporate shows.
When: 6:30pm (doors open for dinner and pre-drinks), 8:00pm (show starts), Thursday, September 26, 2019
Where: The Roadhouse Macau, E-G016-G019 Broadway Food Street, Broadway Macau, Avenida Marginal Flor De Lótus, Cotai
How much: MOP $290, includes two drinks (glasses of wine or bottles of beer)
For more information and reservations, call +853 2875 2945 or check the event's Facebook page

Discover the beauty of Italian wine through six amazing selections handpicked by the award-winning sommelier of Galaxy Macau, all of which are rated above 90 points in the Robert Parker Wine Advocate, and expertly paired with six exquisite Italian dishes crafted by an award-winning chef.
Journey through the vineyards in Piedmont and Lombardy in the North, then through Tuscany, Campania and all the way down to Sicily. Sparkling cuvée or full-bodied Barolo, each wine comes with sensational notes and flavors. Don't miss this one-off special six-course wine dinner and book your seat now! The menu includes Mazara red prawns with panzanella and peach, plin ravioli with codfish, potatoes, green peas, and Amalfi lemon, but also Mediterranean sea bass with heirloom tomatoes, capers and Gaeta olive, among other exclusive dishes.
When: 7:00pm, Thursday, September 26, 2019
Where: The Glass House, 2/F, Galaxy Macau, Estrada da Baía de Nossa Senhora da Esperança, Galaxy Macau, Cotai
How much: MOP $1,288 per person
For more information, call +853 8883 2221, check their website or their Facebook page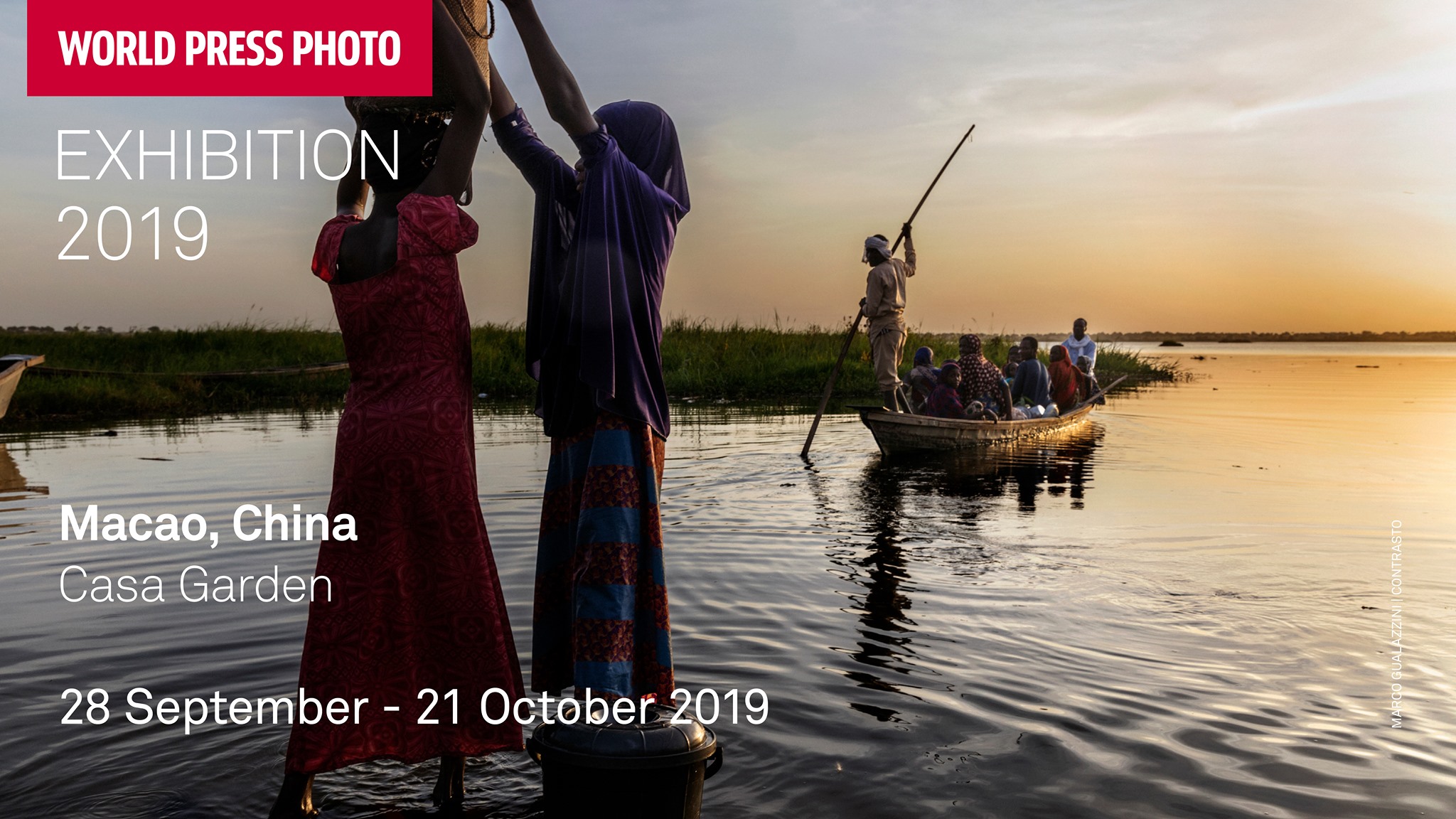 Visit the World Press Photo Exhibition 2019 on its world-wide tour showcasing the stories that matter with photography from the World Press Photo Contest 2019. The 2019 exhibition features the World Press Photo of the Year, and for the first time, the World Press Photo Story of the Year. The winners were chosen by an independent jury that reviewed more than 78,801 photographs entered by 4,738 photographers from 129 countries.
The World Press Photo Foundation is a global platform connecting professionals and audiences through trustworthy visual journalism and storytelling. Founded in 1955 when a group of Dutch photographers organized a contest to share their work with an international audience, the competition has grown into the world's most prestigious photography award and their mission has expanded.
When: September 28–October 21, 2019
Where: Casa Garden, Orient Foundation, 13 Praça de Luís de Camões, Macau
How much: Free admission
For more information, call +853 28554691 or check the Facebook event page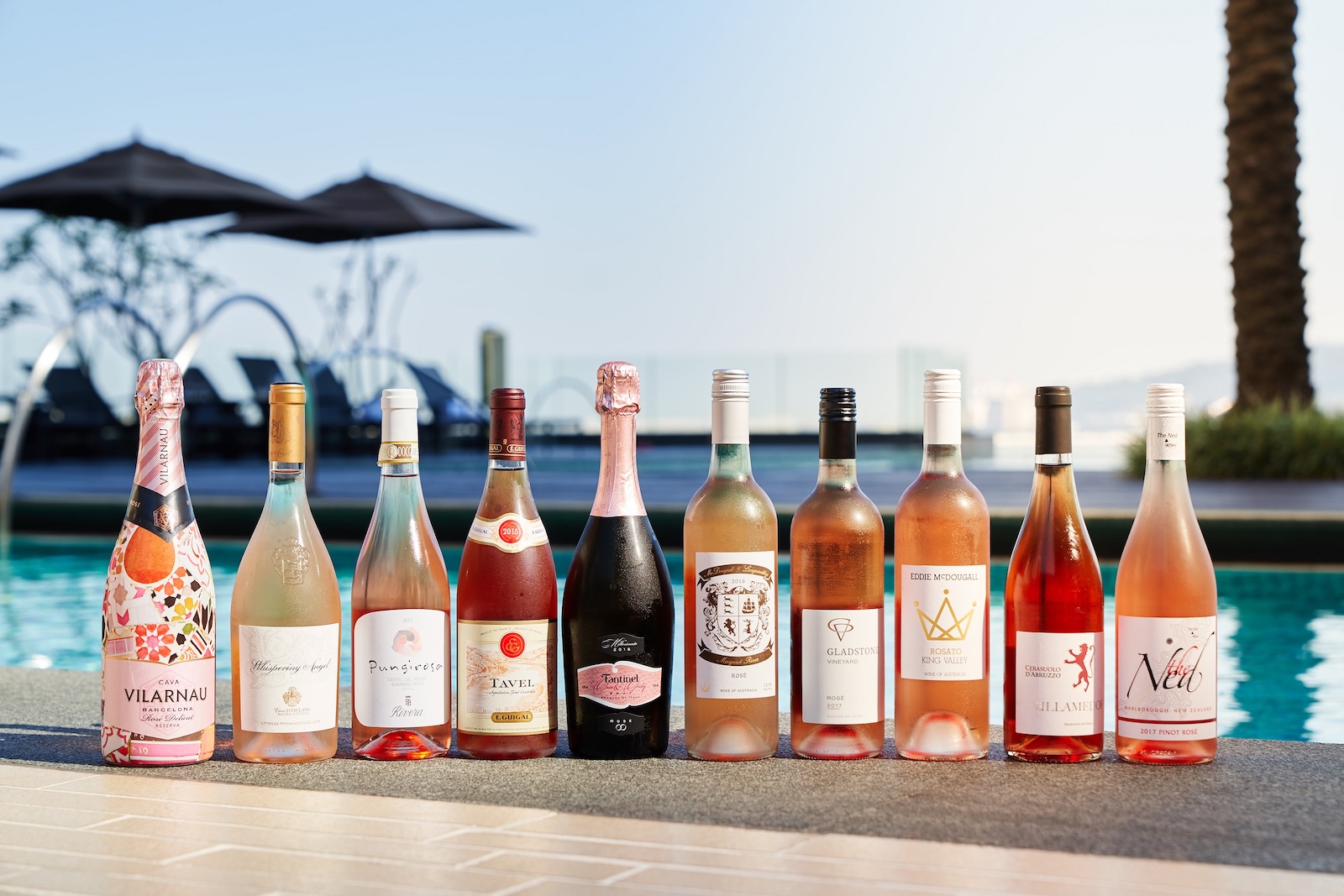 Rosé Revolution 2019 is back by popular demand! Party while celebrating the rosé festival at MGM Macau. Take your chances at exploring and tasting the best rosé from different winemaking regions of the world. Alongside the world's best pink wines, guests can also savor different kinds of food and enjoy DJ music performance. Bring some friends and sip on your favorite rosé for a true rosé experience.
Returning for the 9th consecutive year, The Flying Winemaker has chosen four iconic cities across Asia to host Rosé Revolution. Since the inception of the event, Rosé Revolution has made a name for itself to be the leading voice of rosé in Asia. The festival brings together trade, media and consumers to celebrate the style of rosé. The event incorporates food and lifestyle concepts to empower the perception of rosé in the eyes of Asia based consumers.
When: Saturday, 4:00pm–8:00pm, September 28, 2019
Rosy Dim Sum – September 1–30, 2019
Where: Rosé Revolution 2019 – MGM Macau, Vista, Avenida Dr. Sun Yat Sen, NAPE, Macau
Rosy Dim Sum – Imperial Court, MGM Macau, Avenida Dr. Sun Yat Sen, NAPE, Macau
How much: Rosé Revolution 2019 – Early bird tickets – MOP $220 (if purchased between August 11 and September 18, 2019)
Standard tickets – MOP $290 (if purchased between September 19 and 28, 2019)
Rosy Dim Sum at Imperial Court – MOP $42–52
For more information on the Rosé Revolution event, call +853 8802 3888 or check the event's official website. For reservations and more information on the Imperial Court experience, call +853 8802 2361
For ticketing, click here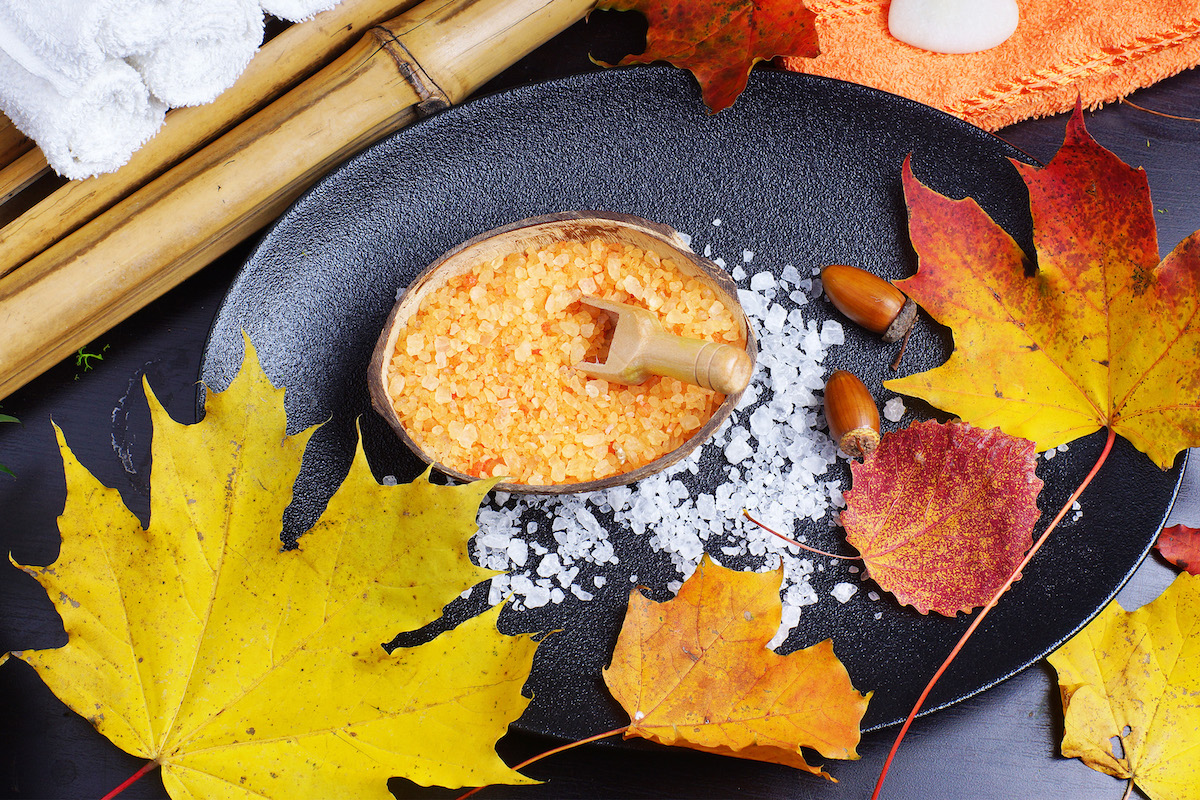 This autumn, embark on a nourishing spa journey with a facial and massage based on which gemstone is best suited for you after consultation with their experienced therapists. Their signature gemstone massage energizes and rebalances the body. It includes a 30-minute rose quartz balancing facial treatment and a 60-minute personalized gemstone massage.
When: September 1–November 30, 2019
Where: Iridium Spa, 38F, The St. Regis Macao, Estrada Do Istmo, Cotai
How much: MOP $1,698 per person (for a 90-minutes treatment)
*Prices are subject to 5% government tax
For bookings and inquiries, call +853 8113 4949, email [email protected] or check here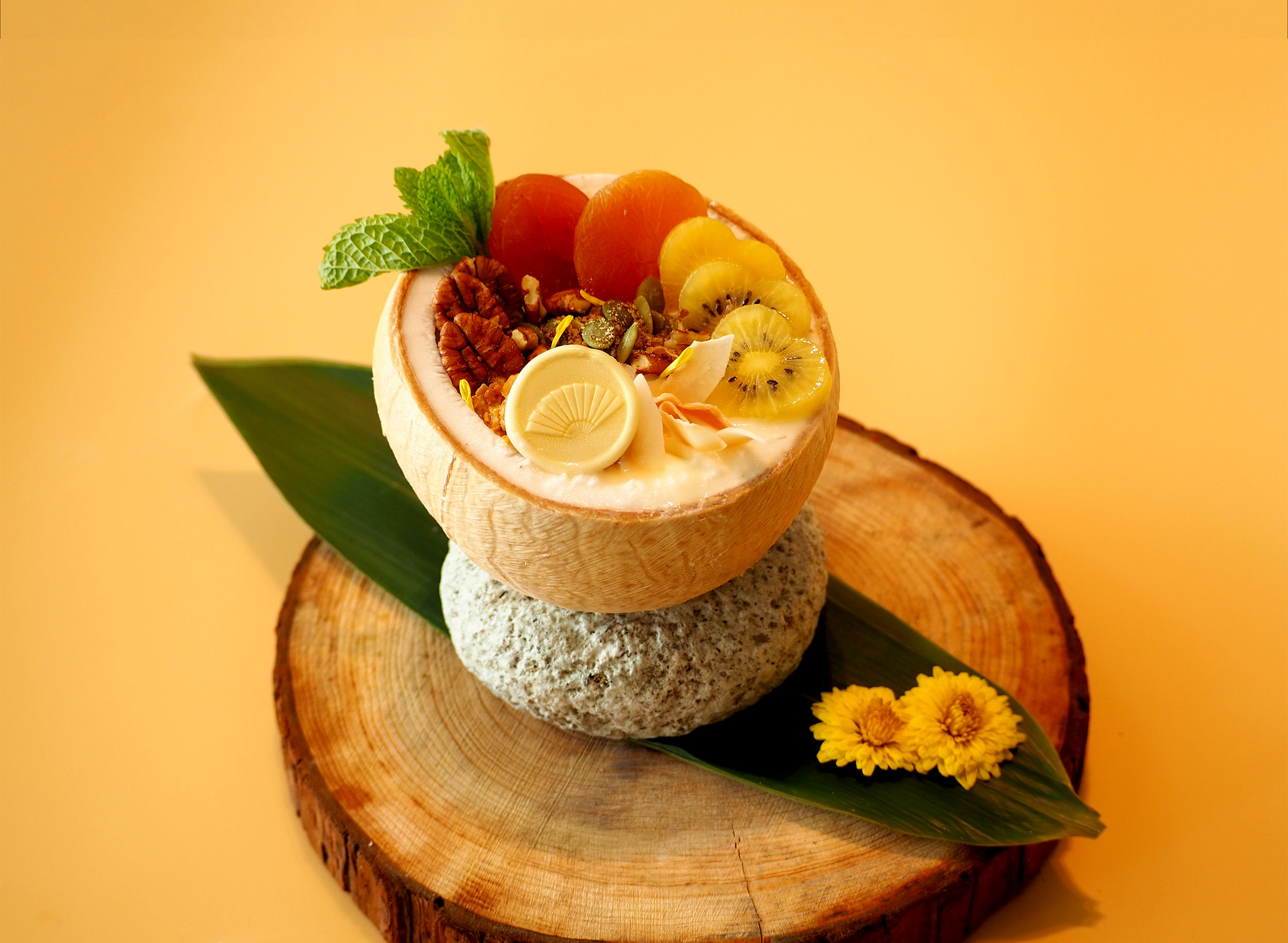 A healthy day starts with a smoothie bowl filled with fresh fruits and natural ingredients. A smoothie bowl is a great way to add fresh fruits and superfoods to your diet. Adding a hearty smoothie bowl to your daily–or almost daily–meal routine, you will find just how much your body can transform itself with simple, clean food. Smoothie bowls can be a good source of fiber, protein, healthy fats and carbohydrates to start your day or help you refuel after a workout. Grab a refreshing smoothie bowl from Mandarin Oriental, Macau's Lobby Lounge and give your body the nourishment it needs.
When: 9:30am–12:00pm, September 17–October 7, 2019
Where: Lobby Lounge, Mandarin Oriental, Macau, 945 Avenida Dr. Sun Yat Sen, NAPE, Macau
How much: MOP $88 per bowl
For more information and reservations, call +853 8805 8938, send an email to [email protected] or check their Facebook page
This year, the third edition of the World Animation Festival in Summer promises to be even more exciting and diverse compared to its previous editions. With fourteen features that encompass a broad range of themes, styles, skills and characters, check out the opening film Dilili in Paris which kicked off Annecy International Animation Film Festival last year and winning Best Animation Film at the César Awards in France.
The "World Horizon" session ignites and delights with four compelling stories and Ruben Brandt, Collector is a must-not-miss for it invites the audience to explore reality and dreams through thirteen famous paintings. Pay close attention because it's full of surprise!
Popular local animator Pundusina leads two workshops one for five to seven-year-olds and the other for eight to 10-year-olds. Kids will learn the magic behind animation and how to transform toilet paper rolls and paper cups into decorations and sets for animation.
When: September 21–October 6, 2019
Where: Cinematheque Passion, 13 Travessa da Paixão, Macau
How much: Workshop – MOP $100 per person
Movie sessions – MOP $60 per person
Full-time students and senior citizens age 65 or above can enjoy 50% discount on ticketing
For more information, call +853 2852 2585, check their brochure online or their official website
Tags