September's first weekend is coming closer, so gather your friends and get energized to embark on great adventures! These next few days are full of fun, entertaining and tasteful events to attend, including cool activities for the grand Macao International Fireworks Display Contest, dining experiences and not to be missed Art Macao exhibitions. Keep reading to find out more!
(See featured image above)
Witness the spectacular fireworks display over the Macau skyline as Mandarin Oriental, Macau's culinary team prepares an array of scrumptious delights at Vida Rica Bar. Highlights include fresh seafood from oysters to sashimi, live carvings and a dedicated dessert spread.
The menu starts with various salads (including a marvelous lentil salad with tuna, kales, pomegranates and teriyaki wasabi dressing), a charcuterie station–every meat lover's paradise–but also a seafood bar with sashimi, oysters, lobsters and more. Hot appetizers include deep-fried Chinese churro stuffed with seafood paste, pan-seared foie gras with fig jam, crispy fried wagyu beef and vegetable spring roll. There is also an array of hot dishes, a live carving station and lots of desserts to try at this dining experience to remember!
When: 7:30pm–10:00pm, September 7, 13, 21, 28 and October 1 and 5, 2019
Where: Vida Rica Bar, Mandarin Oriental, Macau, 945 Avenida Dr. Sun Yat Sen, NAPE
How much: MOP $588 per person, MOP $688 per person (window seating), plus 10% service charge
Children aged five and below – free entrance; children aged six to 10 years old – 50% off normal price
Beverages packages: Additional MOP $138 per person for free flow of soft drinks, juices, beer and mocktails
Additional MOP $248 per person for free flow of wine, cocktails, soft drinks, juices, beer and mocktails
For more information and reservations, call+853 8805 8928, send an email to [email protected] or check their Facebook event page
This exhibition of works by famous French sculptor Gabrielle Wambaugh reflects the integration of space and art. The essence and introspection of contemporary western art in the works can be combined with eastern traditional art. With the hidden truth instantly revealed through space, the exhibition showcases the daring tendencies of exploration in the new era.
Gabrielle Wambaugh is a French sculptor whose works are mostly ceramic and sculpture. Rubber, chalk, plastic, fabric and other materials are used to convey the relaxation, weakness, and fatigue of her works through the density, limit, edge and state of these materials. Since 1993, Gabriel has participated in the exhibitions at the Museum of the Capitol, the Museo Internazionale delle Ceramiche Faenza, the Musée Fabre in France, the Sèvres Museum, the Artist Gallery and so on. Works on display include sculptures, large murals and photographs.
When: Daily, 10:00–6:00pm, June 8–October 31, 2019
Where: Riviera Hotel Macau, 7-13 Rua do Comendador Kou Ho Neng, Macau
How much: Free admission
For more information, check here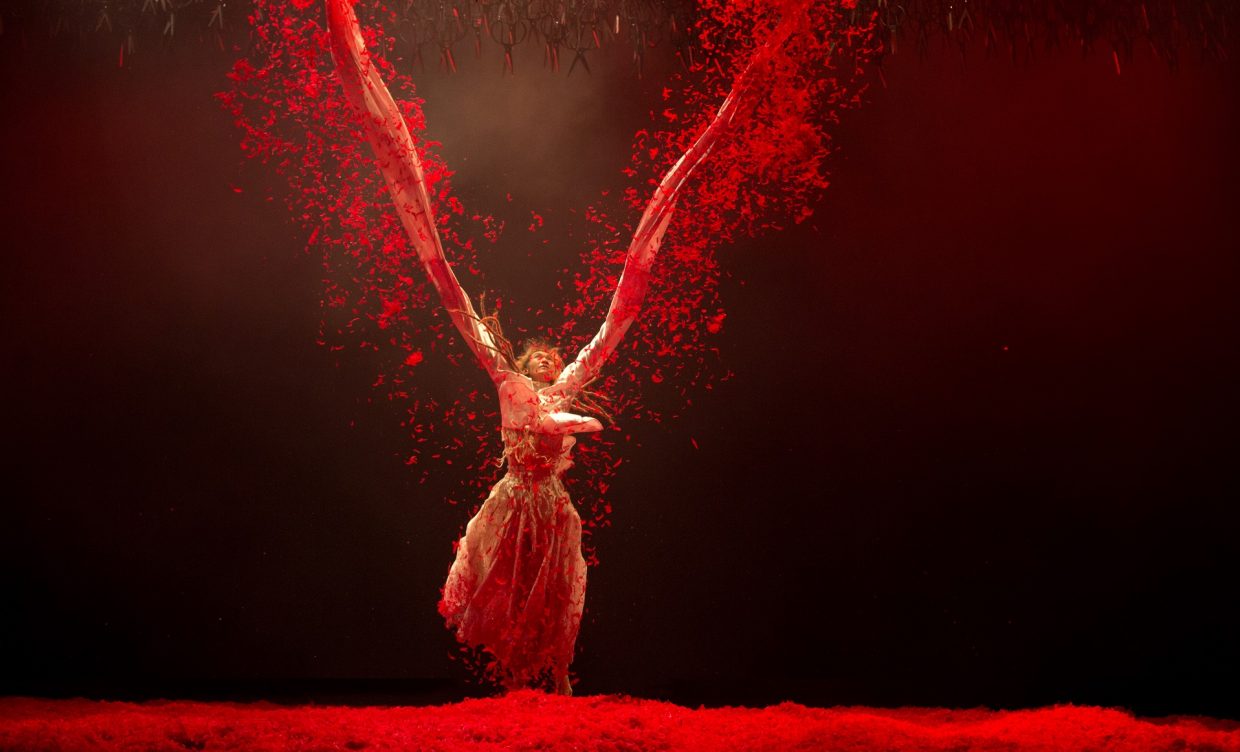 Renowned Chinese choreographer and dancer Yang Liping brings us Under Siege, a visually stunning new masterpiece based on an epochal tale known as Farewell My Concubine, depicting a story of ambition, treason, and eternal love. Yang Liping joins forces with Academy award-winning set and costume designer Tim Yip, conjuring up visual magic on stage. With a cast of performers from backgrounds and traditions as diverse as Peking Opera, hip-hop and ballet, this dance theatre piece is an unforgettable, breathtaking experience.
Yang Liping (1958) is a famous dancer and choreographer who is known across China for her creativity and her performance of the Dai peacock dance. Of Bai ethnicity, she grew up in a village in Yunnan province. She started dancing at 11 years old with a local dance troupe, rising to a national level and winning the first prize in a national competition in 1986. She is now the director, choreographer and main dancer of Dynamic Yunnan, a performance art show nationally acclaimed in China, having toured Europe and the USA in 2005. She also did a research project involving finding gifted people in remote Chinese villages and bringing them to stages. Liping collected more than 60 peasants, with whom she built an archive of talent.
When: 8:00pm, Friday and Saturday, September 6 and 7, 2019
Where: Grand Auditorium, Macao Cultural Centre, Avenida Xian Xing Hai s/n, NAPE, Macau
How much: MOP $100–250
For more information, check here and head to Macau Ticket website to buy yours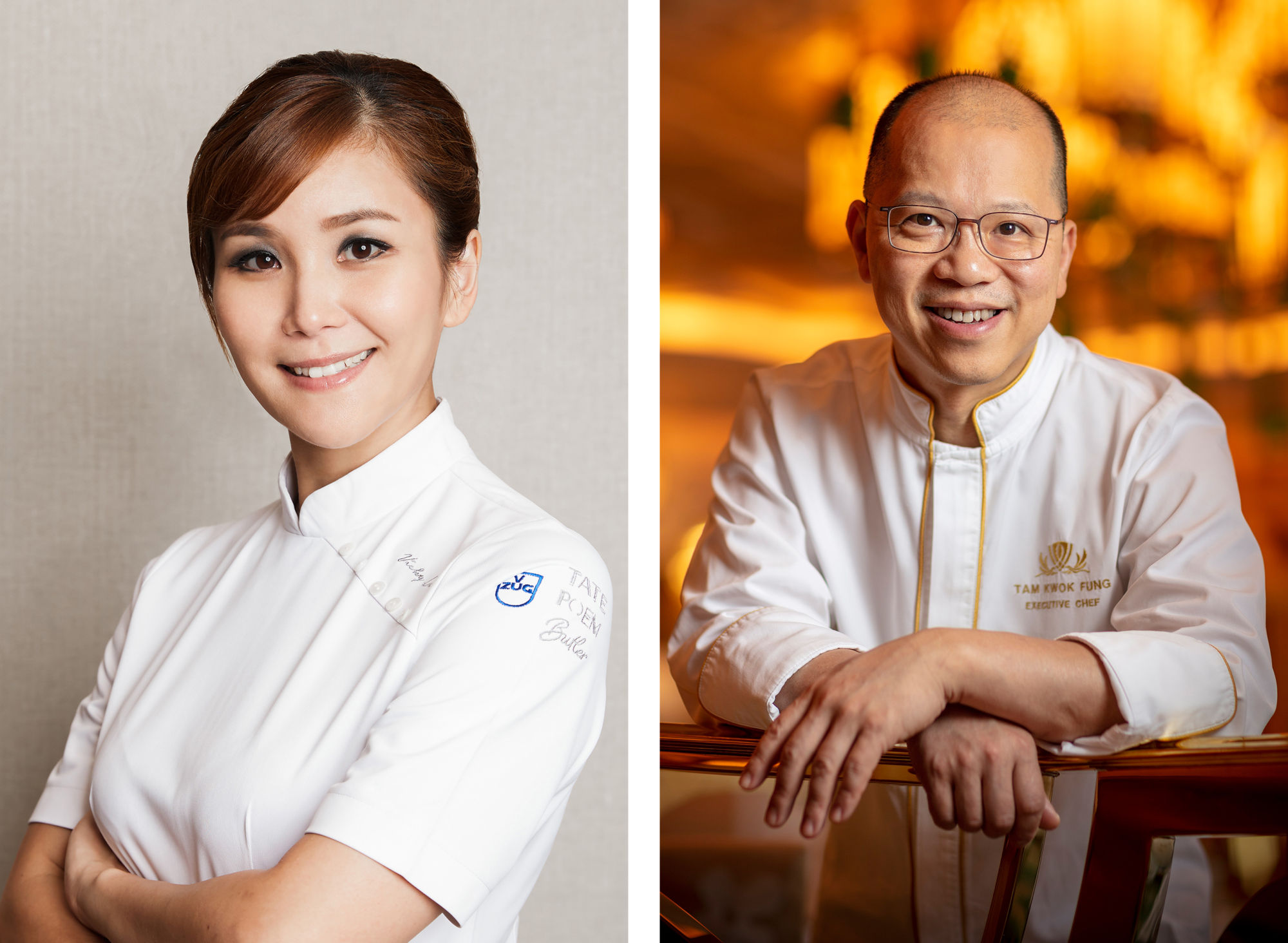 Tate has received the Michelin one-star honor for seven consecutive years from the Michelin Guide Hong Kong Macau. Tate's Head Chef Vicky Lau has also earned prestigious accolades of her own, having garnered the "Best Female Chef in Asia" award from Asia's 50 Best Restaurants in 2015. Renowned for her culinary storytelling, Chef Lau will create edible tales through new and imaginative dishes alongside Executive Chef Tam Kwok Fung of Wing Lei Palace. The two talented chefs weave stories together by combining French with Cantonese culinary techniques.
When: Thursday and Friday, September 5 and 6, 2019
Where: Wing Lei Palace, Wynn Palace Cotai, Avenida Da Nave Desportiva, Cotai
For dining reservations and enquiries at Wynn Palace, call +853 8889 3663 or +853 8889 8889
The exhibition features an extraordinary selection of modern and contemporary art pieces for their first appearance in Macau, including Edoardo Tresoldi, Herb Alpert, Jennifer Steinkamp, Refik Anadol, Robert Indiana, Sam Francis, MAD Architects and many more, as Wynn aims to take audiences into a world of innovation and creativity through various media forms such as paintings, installations and digital art pieces.
Art is the ultimate form of humanity, a space where one's inner self can be expressed freely and truthfully. This exhibition is influenced by Hieronymus Bosch's stunning masterpiece – Garden of Earthly Delights – which he painted during the time of the Renaissance. His striking painting–both a celebration and warning of sin–illustrates the beauty and sumptuousness of life, while warning us of the dangers of excess. "Wynn – Garden of Earthly Delights" takes you on a journey of contemporary art into a world of innovation and creativity through various media forms such as paintings, installations, digital or interactive art pieces.
When: June 6–October 6, 2019
Where: Art Gallery, Wynn Palace Cotai, Avenida Da Nave Desportiva, Cotai and Wynn Macau, Rua Cidade de Sintra, NAPE, Macau
How much: Free admission
For more information on the art exhibition, visit their official page or send an email to [email protected]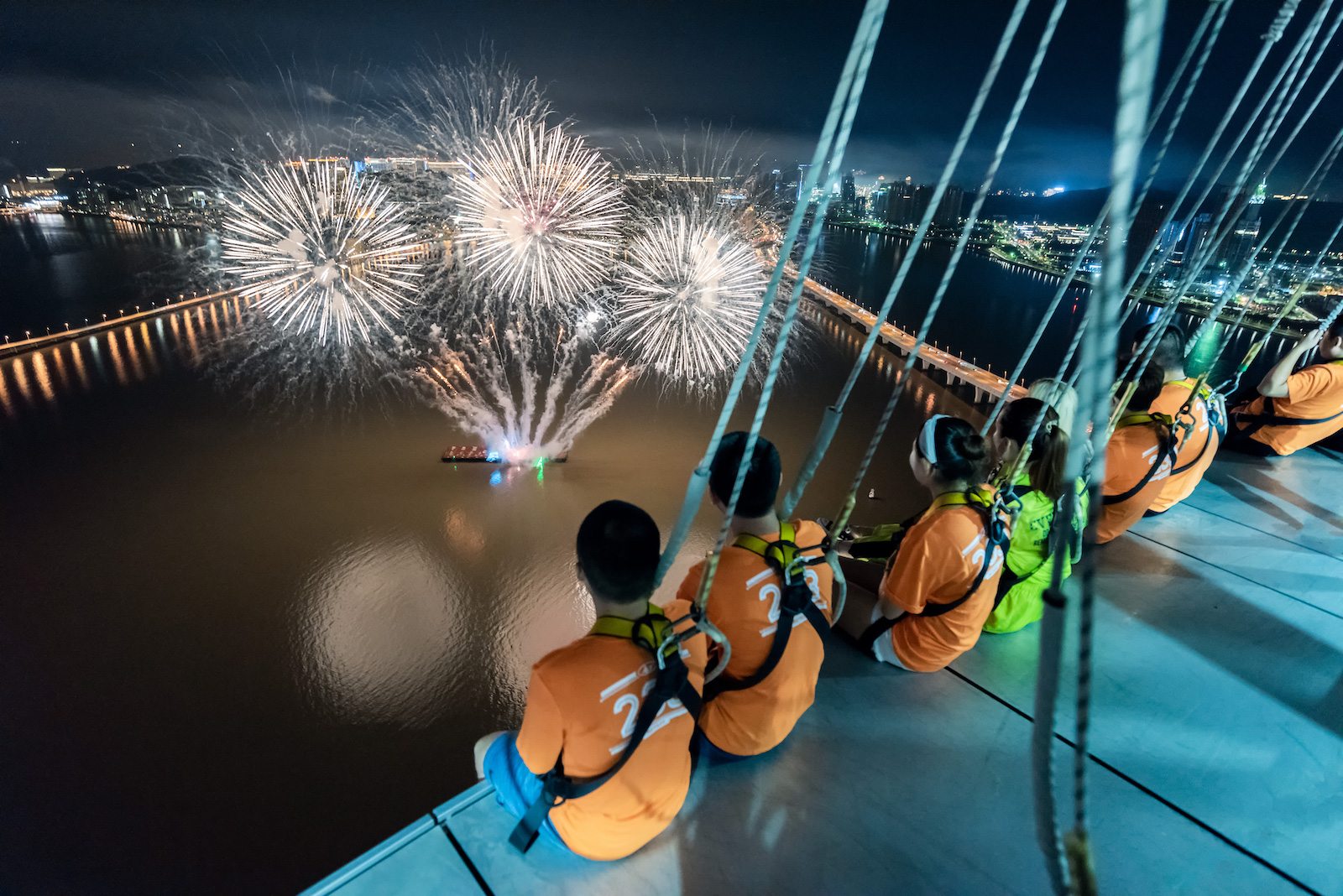 AJ Hackett Macau Tower is having its Skywalk Spectacular Fireworks at 233 Meters on six dates this September and October! If you've never been up there, this is the ultimate chance to enjoy a walk on one of the world's highest towers, while enjoying an amazing fireworks show on the nights of the Macao International Fireworks Display Contest
This year, there's a celebration duo: the 20th anniversary of the establishment of the Macao SAR, and the 30th anniversary of the contest. Join in on the fun at special prices, so bring your friends and family and don't forget the camera so these moments can stay with you forever. The ticket includes Skywalk & viewing of fireworks, a t-shirt, an e-Certificate, a membership card, videos and photos, and Tower admission ticket.
When: September 7, 13, 21 and 28, October 1 and 5, 2019
Where: AJ Hackett Macau Tower, AJ Hackett Macau Tower Limited Level T2 – Adventure Zone – Macau Tower Macau, Macau
How much: MOP $788 per person, $758 per person for groups of four people or above
Local Macau ID and Blue Card holders only pay MOP $588 per person
Special rates for bookings and payments made before August 31, 2019
For more information, check their website and for bookings, send an email to [email protected]
Tags