Rev up your engines for this weekend as the Macau Grand Prix rips through the city! The annual motorsport competition is back for its 66th edition so be sure to check it out. There's also the Bene Food & Wine Mercato, a tour with Chef Graham Elliot and lots of other unique events and activities to participate in this weekend. Read on to find out what we've selected for you.
(See featured image above)
Recognized as the most internationally prestigious event on the local calendar, the legendary Macau Grand Prix–now in its sixth decade–pits the best motorcycle, WTCC and Formula 3 racers in the world against each other and the clock in dedicated competitions along the narrow, twisting Guia street circuit of Macau city. The high-pitched whine of racing engines, the roar of the crowd, and the adrenaline-charged atmosphere make for a colorful four days of non-stop, head-turning excitement.
When: November 14–17, 2019
Where: Guia Circuit, Macau Peninsula 
How much: MOP $50–900
For more information, call +853 2858 0762 or check the event's official website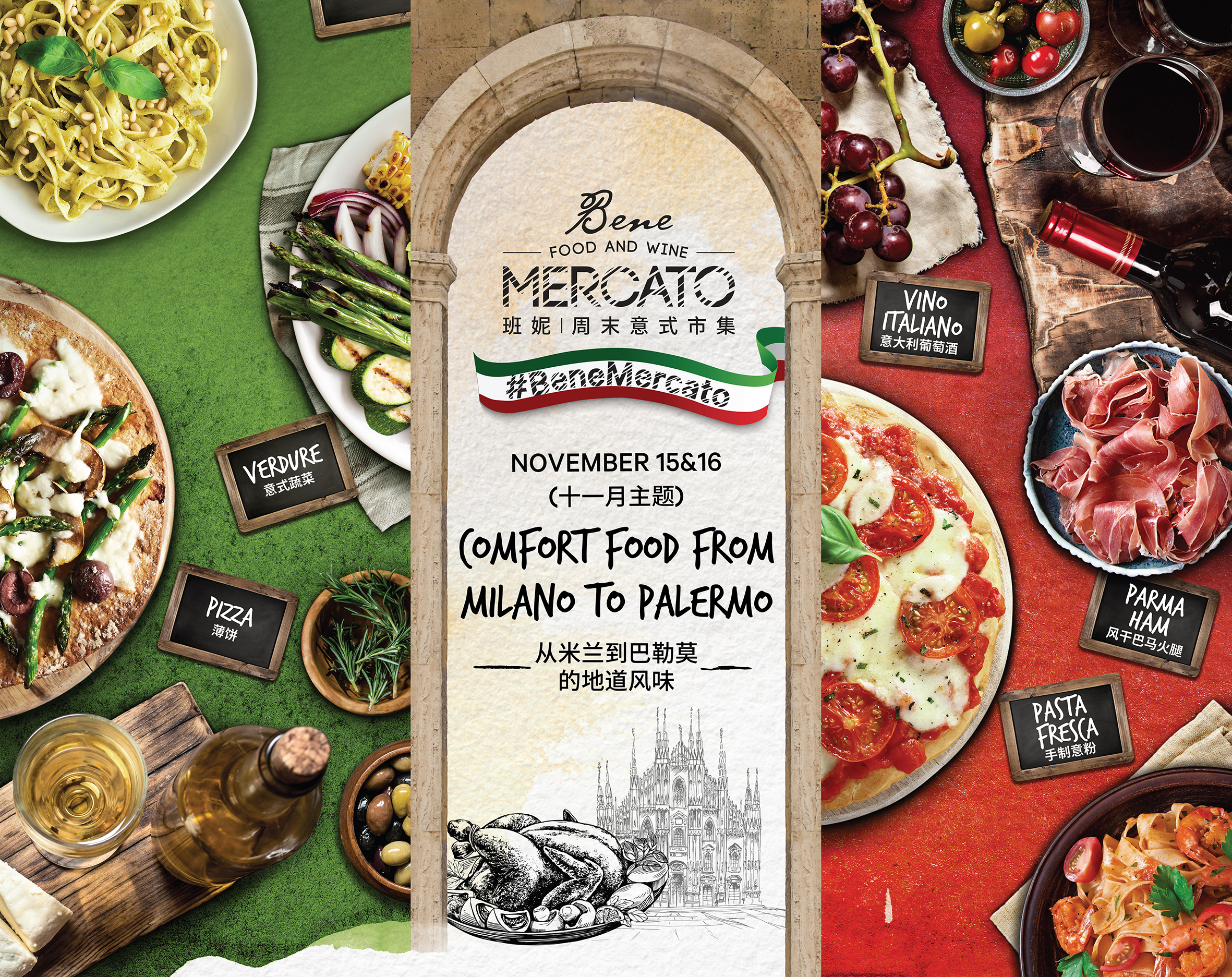 La Dolce Vita! This month, Bene's Food & Wine Mercato is showcasing comfort food classics, from Milan in the north all the way down to Palermo in the south. Taste the different flavors of authentic regional Italian cooking in a vibrant market atmosphere, with a vast selection of Italian wines, and interactive cooking stations. It's a culinary journey where you can experience the flavors of Italy.
For the dishes, there is beetroot risotto with goat cheese sauce and toasted walnut, fried meatballs with mushroom gravy and truffle mashed potato, strozzapreti with bolognese sauce, sea snail stew with fennel, tomate paste and chili, among others. Drinks include fabulous wines from Italy, like Villa Sandi Prosecco or Terenzi Balbino Vermentino (from Toscana).
When: 6:00pm–11:00pm, Friday and Saturday, November 15 and 16, 2019
Where: Bene, Level 1, Sheraton Grand Macao Hotel, Cotai Central, Estrada do Istmo. s/n, Cotai
How much: MOP $488 per adult, MOP $200 per child (aged between six and 12)
For more information, check their website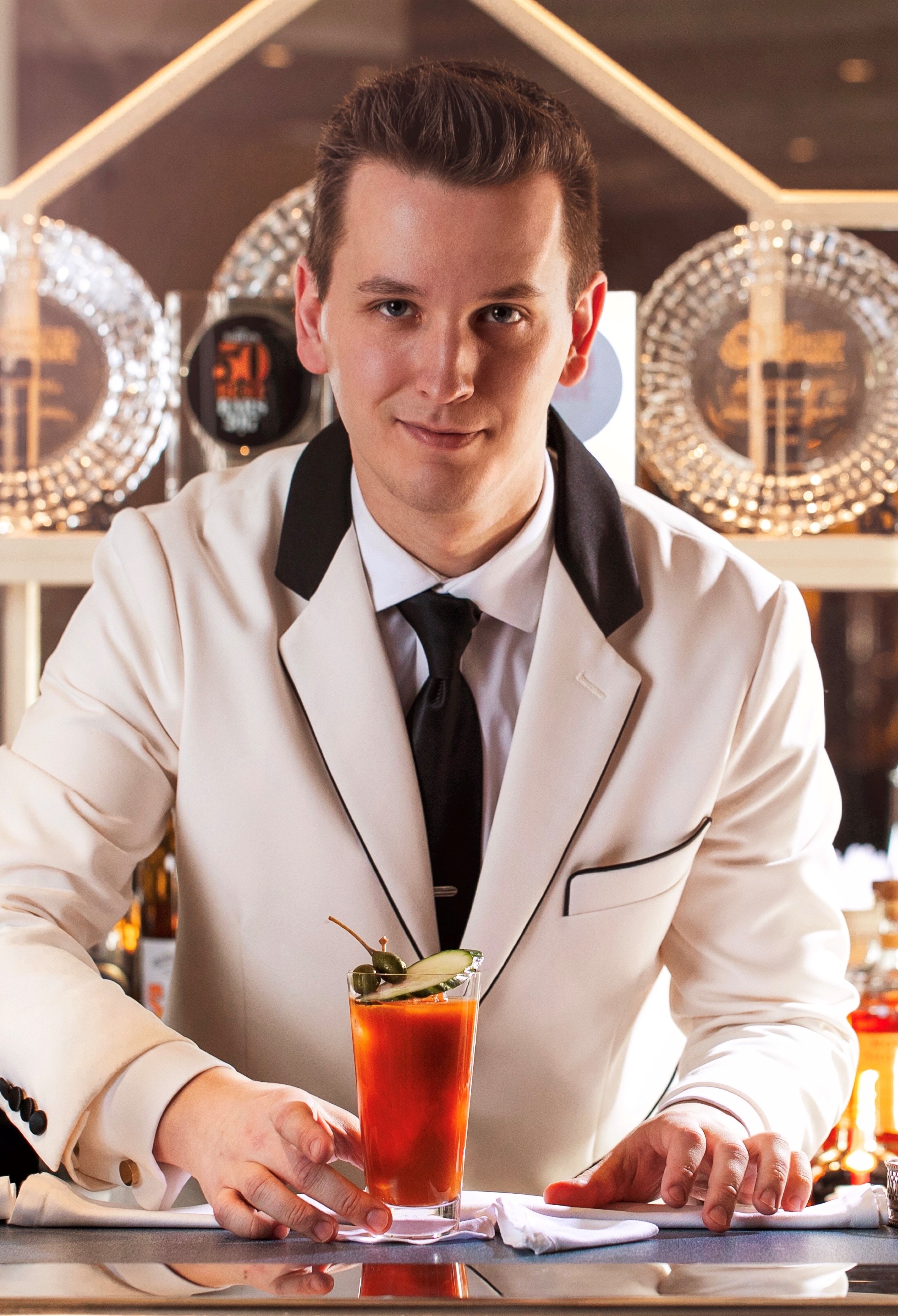 Known as the No. 1 World's 50 Best Bars in 2017, head bartender Maxim Schulte from The American Bar in Savoy will feature handcrafted drinks from the new Songbook menu. Schulte has won several international bartending competitions and his creation Stack of Fortune (white cocoa cream, orange blossom and bitters, lime, mint and pea blue butterfly soda with gin) was hailed as "the best gin cocktail in the world" in early 2018.
When: 9:00pm till late, Thursday–Saturday, November 14–16, 2019
Where: Vida Rica Bar, Mandarin Oriental, Macau, 945 Avenida Dr. Sun Yat Sen, NAPE, Macau
For more information and reservations, call +853 8805 8928 or send an email to [email protected]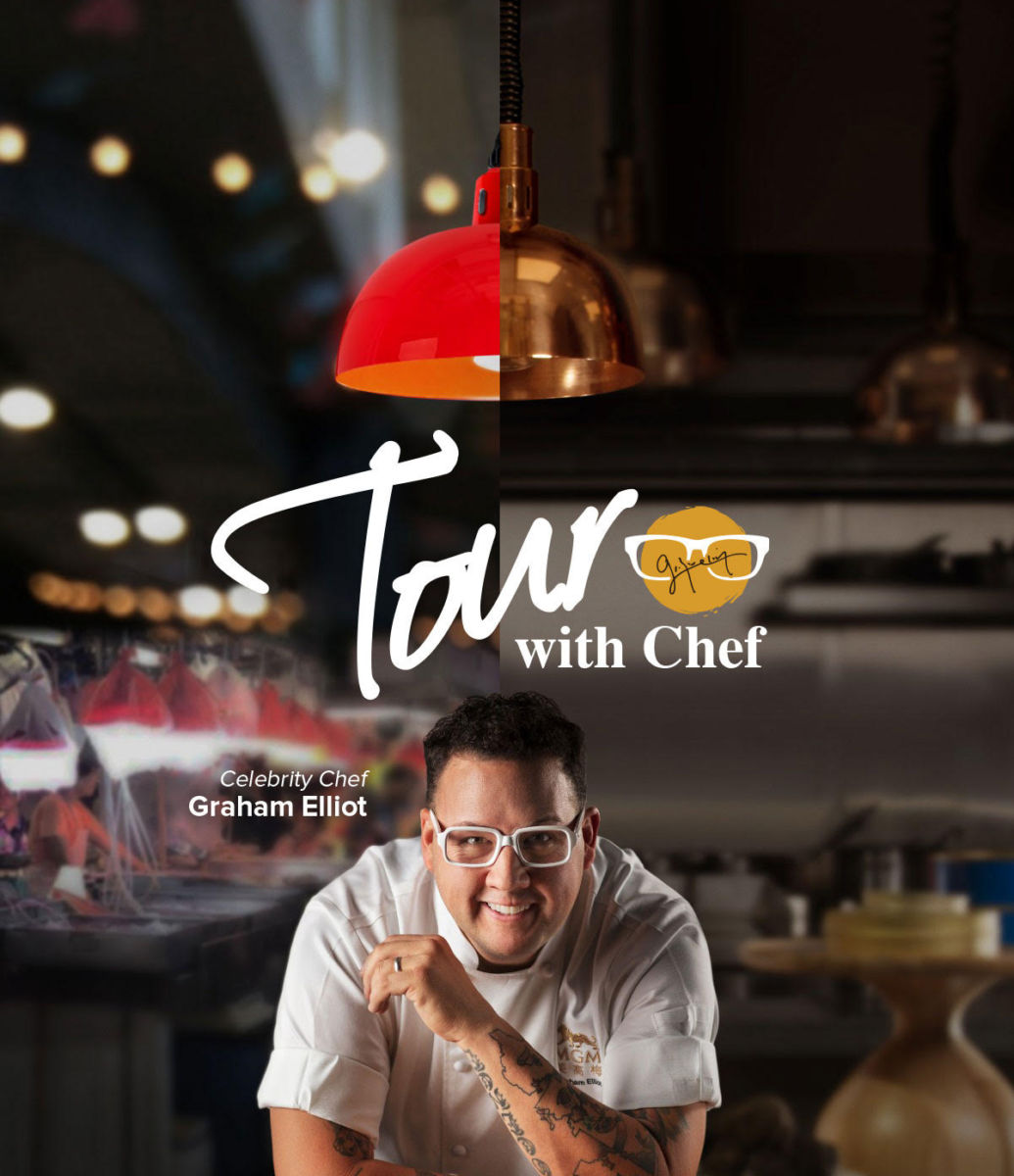 Chef Graham Elliot is an internationally known celebrity chef and he's certainly ready to help you explore your passion for cooking. If you love cooking and are keen on learning more about where and how to buy the freshest and best ingredients, embark on this amazing adventure and book your spot to have a culinary tour with this renowned chef. Read on and find out more!
Roll up your sleeves, put on your apron, and get ready for a culinary excursion! Imagine yourself as a one-day apprentice to the host of popular American cooking TV show and celebrity chef of Coast–Chef Graham Elliot! He is about to take you onto a culinary journey you won't forget and it all starts with Chef Graham. If you love everything that has to do with cooking and gastronomy, this is your chance to do it all with one of the experts by your side. Participants on this tour will head to the local market to source for fresh ingredients such as fish, seafood, meat, and vegetables with Chef Graham. This adventure is followed by an exclusive cooking class with tips and comments from the chef himself.
When: 8:30am–1:00pm, Saturday or Sunday, November 16 or 17, 2019
Where: Vista, MGM Cotai, Avenida da Nave Desportiva, Cotai
How much: MOP $1,288* per person
For inquiries and reservations, call +853 8806 2328
Full payment in advance is required to guarantee the booking. Seats are limited with 10 vacancies for each session only. Participants must be aged 10 years or above.
*All prices are subject to 10% service charge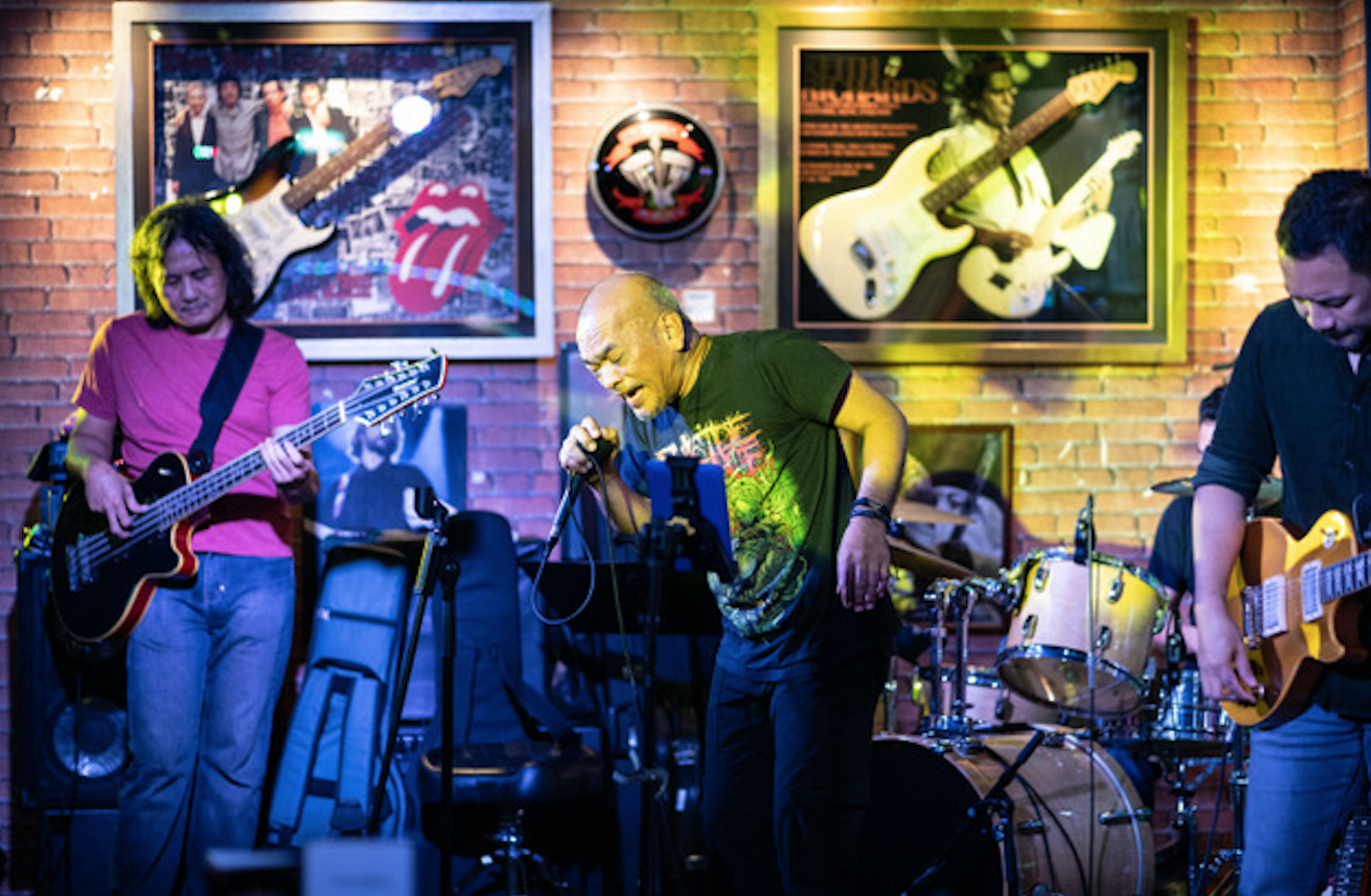 A hard rock band from the Philippines, Kulukati is back at The Roadhouse Macau by popular demand. With Ado Bantula's voice as powerful as a roaring engine of a race car, punchy drums, guitars and outstanding Led Zeppelin covers, Kulukati won the hearts of Macau's hardcore rock fans. After their first performance, followed by many rave reviews and requests, Kulukati is coming back to play during Macau Grand Prix week.
Vocalist frontman Ado Bantula and the power trio of bassist Erick Reyes, drummer Lloyd Gonzal, and guitarist Kit Mendoza have played together for more than a decade. Individually, they have also shared local and international stages with established Original Pinoy Music rock legends. Having developed their craft on the fringes of public attention, they are hungry to deliver their own music to a broader audience.
When: 9:00pm–2:00am, November 11–17, 2019
Where: The Roadhouse Macau, E-G016-G019 Broadway Food Street, Broadway Macau, Avenida Marginal Flor De Lotus, Cotai
How much: Free admission
For reservations, call +853 2875 2945 or check the event's Facebook page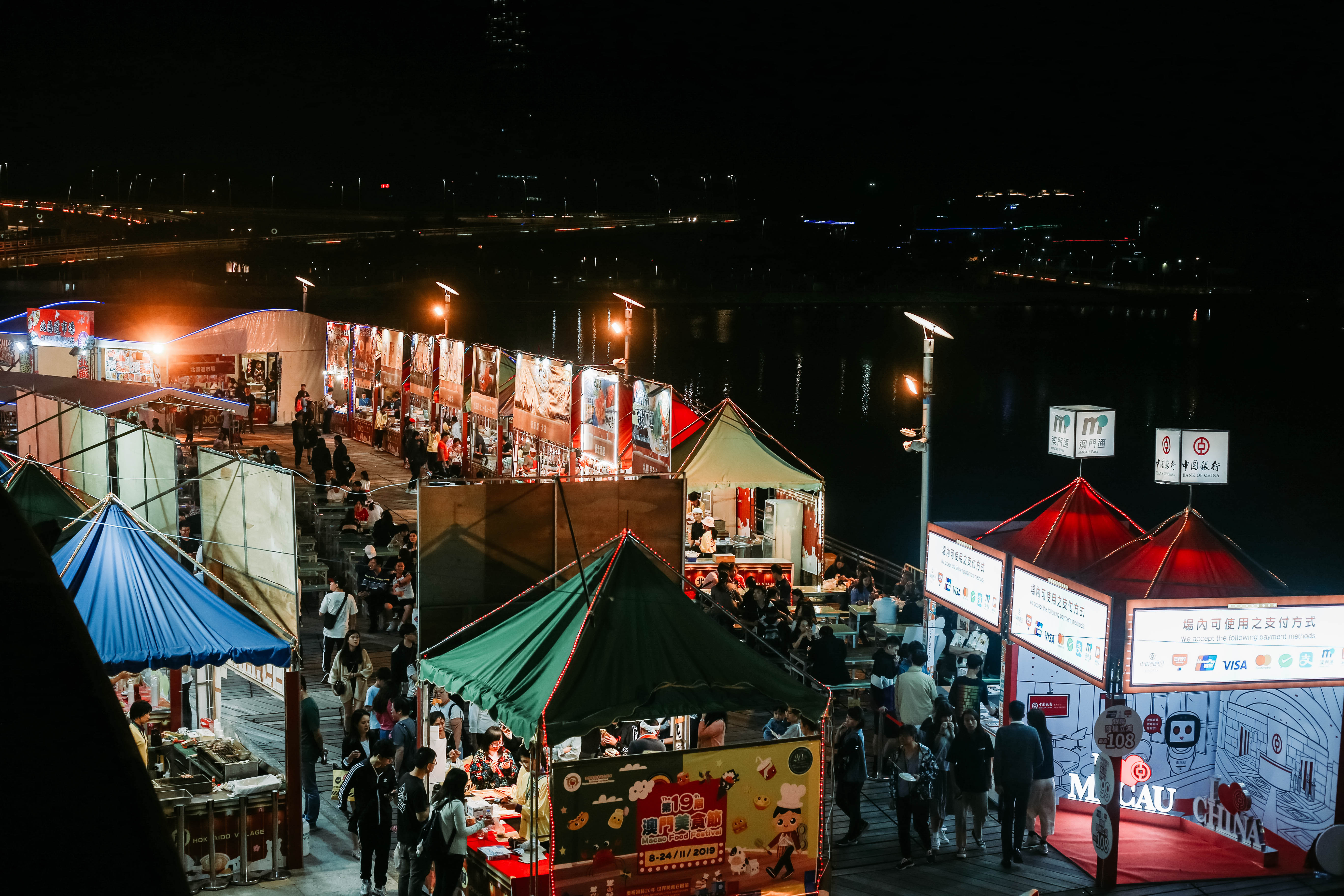 Every year around November, the Macau Food Festival–located in the rotunda opposite the Macau Tower–attracts local residents and visitors tempted by delicious Asian, European, Mainland Chinese, and local delicacies. Liberally salted with exciting live entertainment, games and beer competitions, this food fest has become a firm favorite for its uninhibited, relaxed and welcoming atmosphere of street stalls, booths, and tents. The event is organized by the United Association of Food and Beverage Merchants of Macau.
When: November 8–24, 2019
Monday–Thursday – 5:00pm–11:00pm, Friday–Sunday – 3:00pm–00:00am
Where: Sai Van Lake Square, Largo da Torre de Macau, Macau
How much: Free admission (each dish has its own pricing)
For more information, call +853 2857 5765 or check here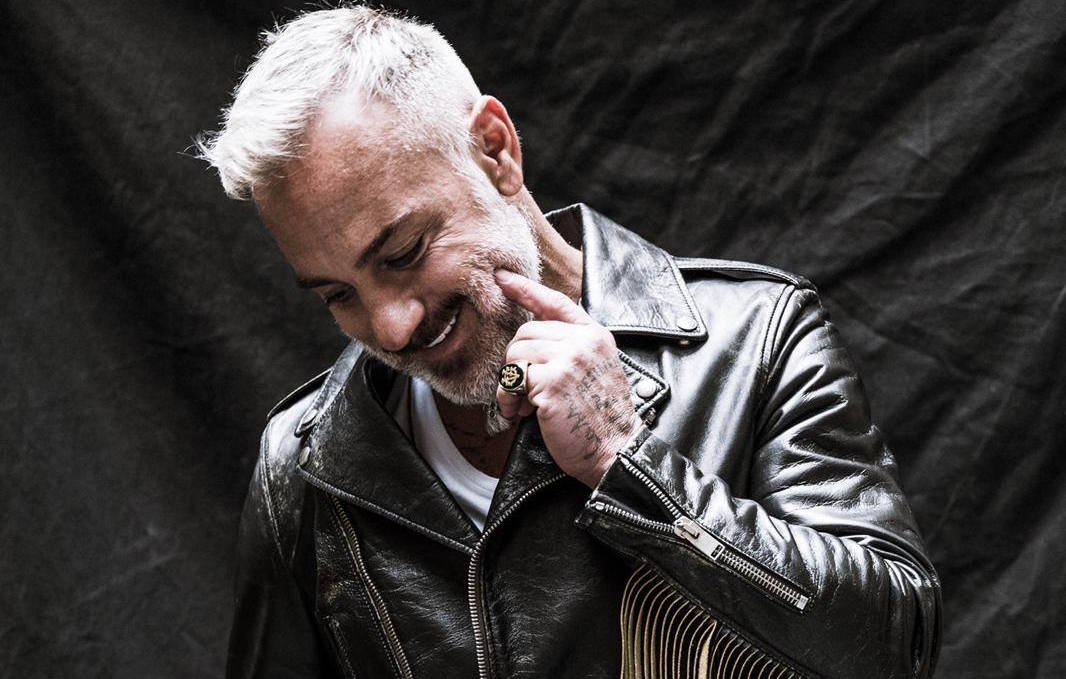 The most anticipated Grand Prix After Party in Macau is here! On their 66th edition, Cubic is thrilled to have Gianluca Vacchi! Born in Italy, the life-loving business entrepreneur-turned-DJ-and-artist is known for his enviable lifestyle showcasing his affinity for fashion, fitness, extravagant destinations and DJing.
With a long list of high-profile celebrity friends and passion for dance music, he has rapidly become a major name in the Latin electronic scene, owns residency at XS Nightclub, Intrigue Nightclub, Encore Beach Club. He's also performed at Tomorrowland. Get up close and get wild with the social media sensation as he debuts at the 66th Macau Grand Prix After Party and drops his mighty "Trump-It" and "Viento" on November 15.
When: Friday, November 15, 2019
Where: Club Cubic, City of Dreams, Estrada do Istmo, Cotai
How much: MOP $300 per person
For more information, call +853 6638 4999, email [email protected] or check the event's Facebook page
Tags