Celebrate the Lunar New Year with the best dining experiences right here in Macau. You actually don't need to travel far and wide to taste different cuisines or feel the holiday vibe. Just book a table at any of these restaurants and you will certainly create beautiful memories with your loved ones to kick start the exciting Year of Ox!
(Featured image above)
There's one place in Macau that offers the best in authentic and refined Northern Chinese cuisine–Beijing Kitchen at Grand Hyatt Macau. This beautiful location offers multiple areas for privacy where guests can enjoy and relax while dining. It's available from February 10 to 19. The Big Bowl Feast is piled with auspicious and delicious treats including stewed whole South African abalone, goose web, mixed herb, oyster sauce; braised sea cucumber, leek, oyster sauce and braised dried oyster, sea moss, fish maw. It's priced at MOP $1,988 for four persons and MOP $3,888 for eight persons. There are also three Lunar New Year set menus that are priced at MOP $688 per person for two persons, MOP $888 per person minimum four persons, and MOP $1,288 per person minimum four persons.
Beijing Kitchen Grand Hyatt Macau, Estrada do Istmo, Cotai, +853 8868 1930, www.cityofdreamsmacau.com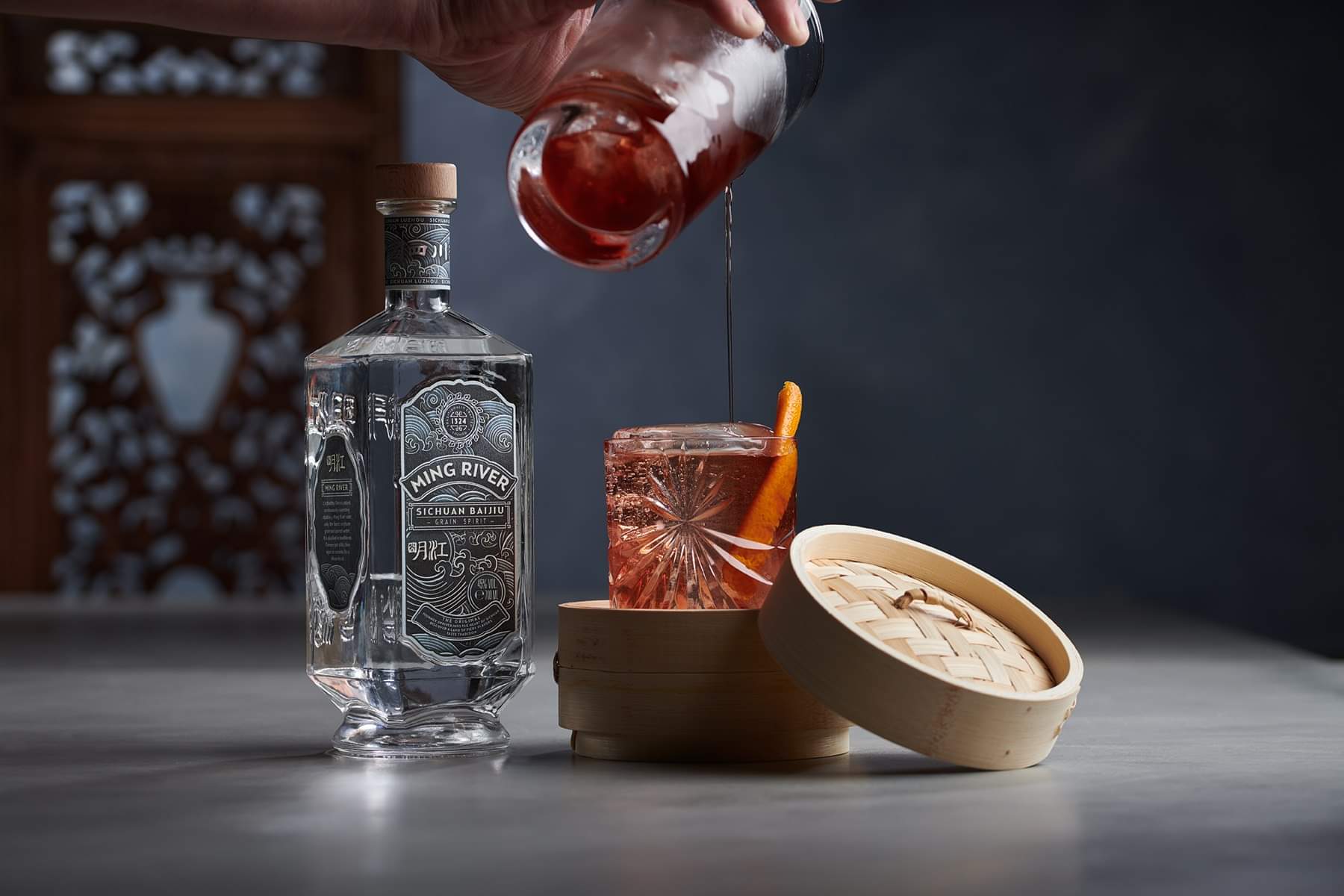 Chinese New Year is the most important celebration in the Chinese calendar. It means the hope of a new beginning–a much-needed motivation for all of us this time of the year. That is why true special moments need special places like The St. Regis Macao. They are offering a range of exquisite culinary delights and experiences to celebrate the Year of the Ox to share with friends and family and welcome prosperity for the year ahead.
The "Year of Abundance" set menu–for in-room dining represents a year of good fortune and abundance with a specially crafted Chinese New Year set menu to celebrate the Year of the Ox in the comfort of your hotel room. Savor a delicately poached sea grouper, served Sichuan-style with chili oil and Sichuan peppercorn, or with Chinese-style sauerkraut. Guests can elevate their celebration even further with optional Chinese signature baijiu–Kweichow Moutai, or premium red wine from France. It's available from February 8–28 priced at MOP $638 for two people. On the other hand, Stories of the Sea – The Seventh Chapter offers a special menu that is available with a superbly curated wine pairing to elevate the dining experience even further. It's available from January 18–March 31 and priced at MOP $888 per person and MOP $1,288 per person with the wine pairing.
The Manor The St. Regis Macao, The Londoner Macao, Estrada do Istmo, s/n, Cotai, +853 2882 8898, www.stresgismacao.com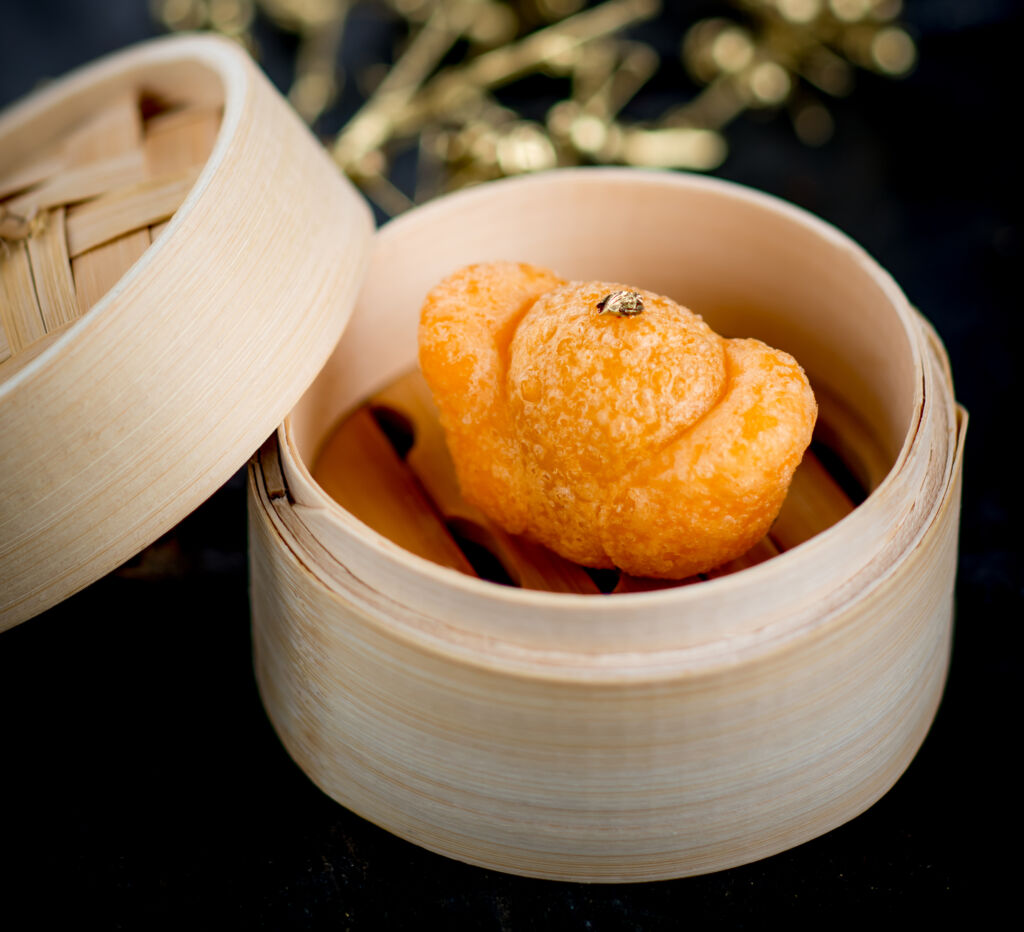 With majestic views of Macau's majestic skyline, Mandarin Oriental, Macau's Vida Rica Restaurant is one of the most beautiful places to be this Lunar New Year. This dining destination is always an unforgettable place for get-togethers with family and friends. The venue is offering different choices. Be it lunch or dinner, there's something for everyone when it comes to celebrating this season. There's the six-course family Chinese set menu, and also the six-course prosperity Chinese New Year menu to choose from. If you're into Cantonese goodies, then go for lunch with the six-course Fortune dim sum menu. The promotion period is from February 9–26. The six-course family Chinese set menu is priced at MOP $3,588 per person while the six-course prosperity Chinese New Year menu is priced at MOP $888 per person and the six-course Fortune dim sum menu is priced at MOP $588 per person.
Mandarin Oriental, Macau 945 Avenida Dr. Sun Yat Sen, NAPE, Macau, +853 8805 8888, www.mandarinoriental.com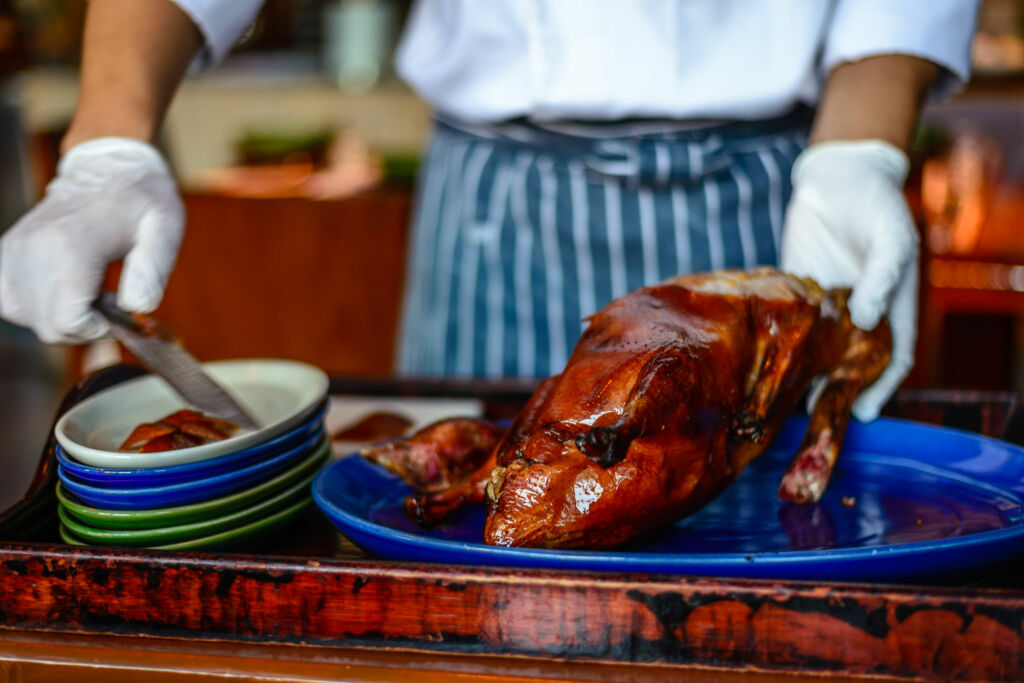 One of the most important aspects of the Chinese New Year is enjoying a special meal with family and friends. You'll find an exquisite array of dining experiences at Artyzen Grand Lapa Macau presenting the ultimate experience in town this time of the year. A Chinese New Year Dinner Buffet at Café Bela Vista will warm the hearts of your loved ones with special festive highlights such as the Peking duck, foie gras risotto, and more starting at MOP $498 per person, alongside the café's all-time favorite seafood and dessert stations. If you'd like a touch of Thai to your celebrations, head to NAAM Thai restaurant and sample the new set lunch featuring coconut chicken soup, mango sticky rice, and satay only at MOP $298 for two people, inclusive of drinks. There's also a Boa Vida Weekend Market planned for all to enjoy this festive season with the whole family on February 6 and 7 that you shouldn't miss!
Artyzen Grand Lapa Macau Avenida de Amizade, Macau, +853 2856 7888, www.artyzen.grandlapa.com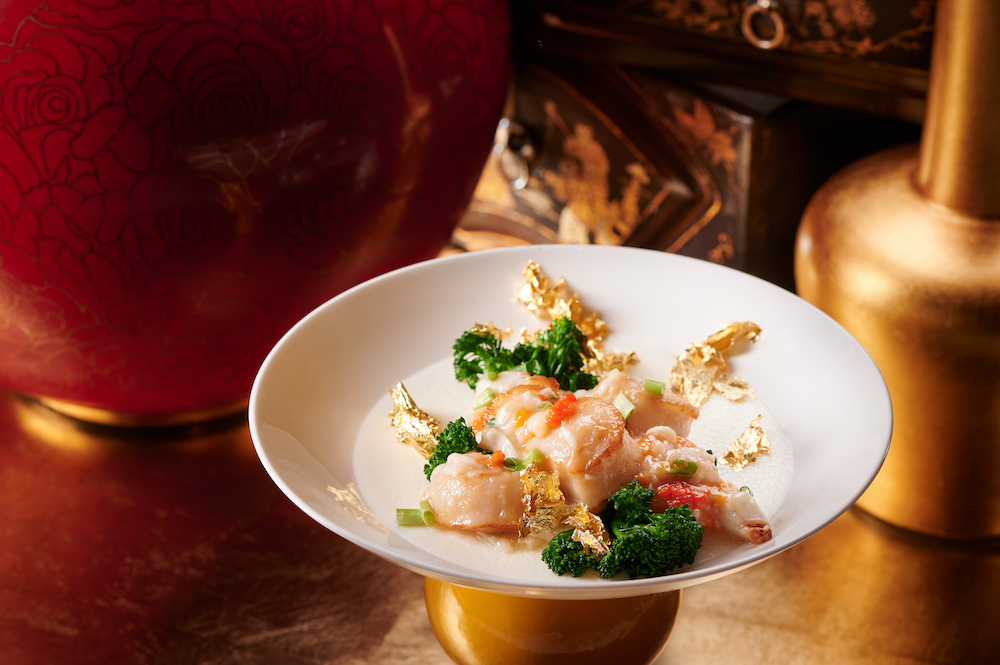 WYNN MACAU
For an elevated dining experience, Wynn Macau's signature restaurant, Wing Lei is the perfect place to celebrate this Chinese New Year. The award-winning, Michelin-starred restaurant is a place of beauty with elegant decor and posh plating. The chefs at the Michelin two-starred Wing Lei Chinese restaurant have crafted an array of auspicious Chinese New Year dishes for the festive occasion. One of the most celebrated dishes on the menu is the steamed egg white with Hokkaido scallops, fresh crab meat, and roe. This dish features fresh, premium scallops from Hokkaido that are wonderfully sweet in flavor and beautifully snow-white in color. Paired with soft egg white, the combination of the two ingredients adds a special richness and more depth of flavor. Embrace the new year full of hope at this dining destination!
Wynn Macau Rua Cidade de Sintra, NAPE, Macau, +853 2888 9966, www.wynnmacau.com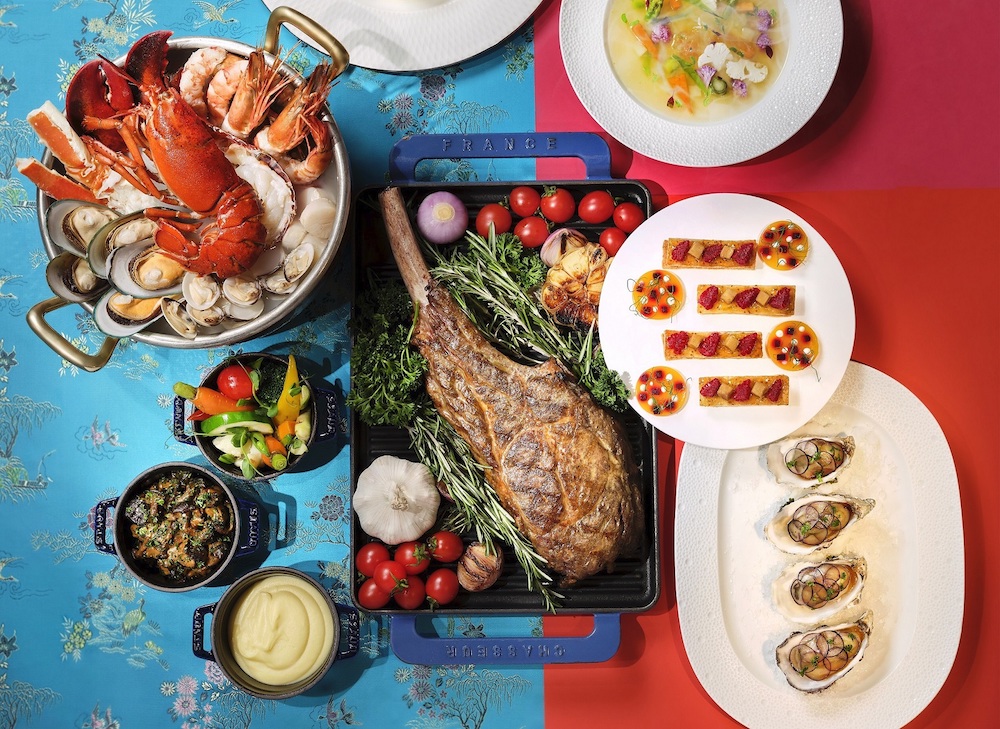 THE RITZ-CARLTON, MACAU
Try something with a French touch for this Chinese New Year at The Ritz-Carlton Café. Imagine you're in Paris without leaving Macau with their "Family Reunion" Dinner Set. It's available from February 11 to 21 and filled with epicurean delights fitting for a lucky celebration. Guests have a choice of either grilled beef rib tomahawk or Boston lobster thermidor as the main course, or both for those looking for more generous satisfaction. A chilled seafood platter of New Zealand mussels, prawns, clams, sea whelk, snow crab legs is available for extra indulgence at an additional MOP $918. From MOP $2,688 for four persons, the dinner set is a delightful combination of east-meets-west with French flair and is sure to be a joyous Chinese New Year family reunion. For reservations, email them at [email protected].
The Ritz-Carlton, Macau Galaxy Macau, Estrada da Baía da Nossa Senhora da Esperança, Cotai, +853 8886 6712, www.ritzcarlton.com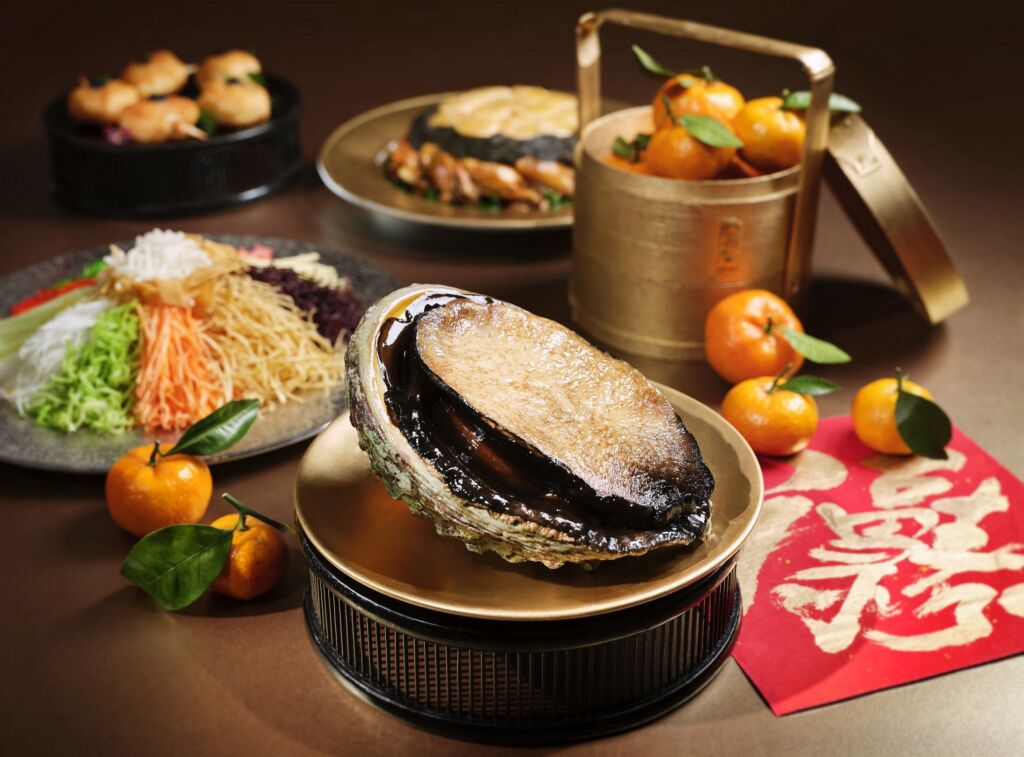 JW MARRIOTT HOTEL MACAU
Traditional Chinese cuisine is such a significant element of an authentic Chinese New Year gathering. We suggest you head to Man Ho Chinese Restaurant to sate your cravings. Guests can enjoy a variety of festive set menus available from February 5 to 21. There are three glittering Chinese New Year Set Menus, all featuring only the most luxurious ingredients and classically inspired dishes, ranging from MOP $3,688 for six persons or above. Guests can enjoy a 10% discount with full payment on or before January 29; or a complimentary bottle of house wine per table for reservations made between January 30 and February 10. The six-person menu features braised pork knuckle with pork tongue, a fiery dish signifying good fortune.
Man Ho JW Marriott Hotel Macau, Galaxy Macau, Estrada da Baía da Nossa Senhora da Esperança, s/n, Cotai, +853 8886 6228, www.marriott.com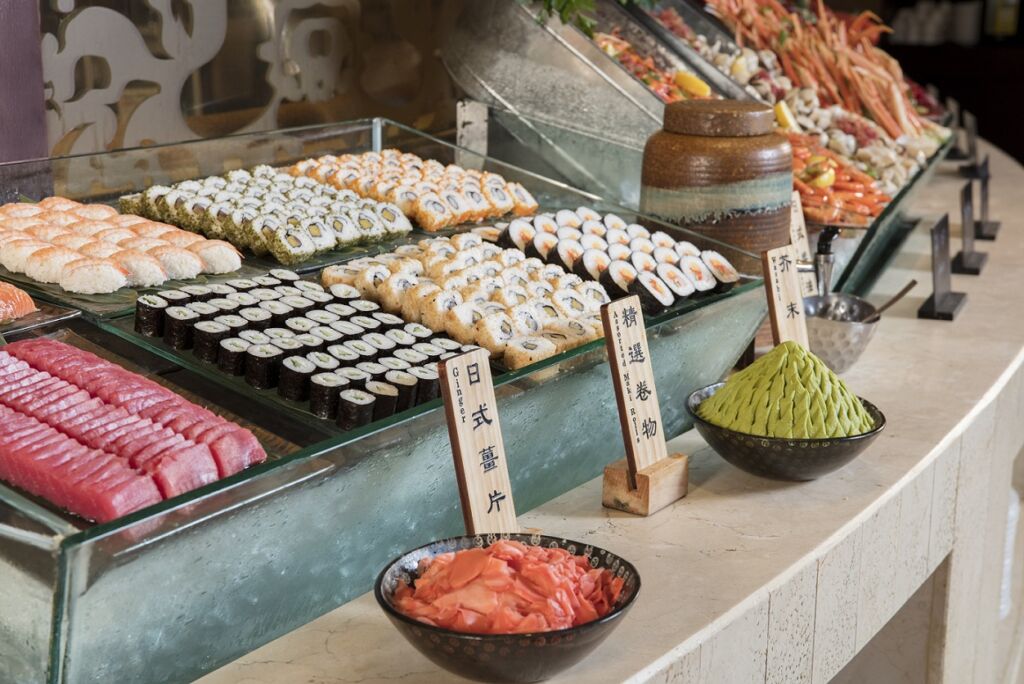 Nothing beats food shared with people you love the most. This wonderful season, reunions mean a hearty poon choi and so much more. Celebrate new beginnings at Feast nestled at Sheraton Grand Macao. Indulge in all the Chinese New Year Special dishes for both lunch and dinner. The delicious dishes include traditional festive Chinese style roast suckling pig with steamed gua bao and the famous Sichuan mala hotpot. For wealth and prosperity, they have steamed turbot fish, stir-fried Alaskan crab leg, and braised sea cucumber and abalone. It's available from February 12 to 17 for lunch at MOP $298 and February 11 to 21 for dinner at MOP $488.
Sheraton Grand Macao The Londoner Macao, Estrada do Istmo, s/n, Cotai, +853 2880 2000, www.sheratongrandmacao.com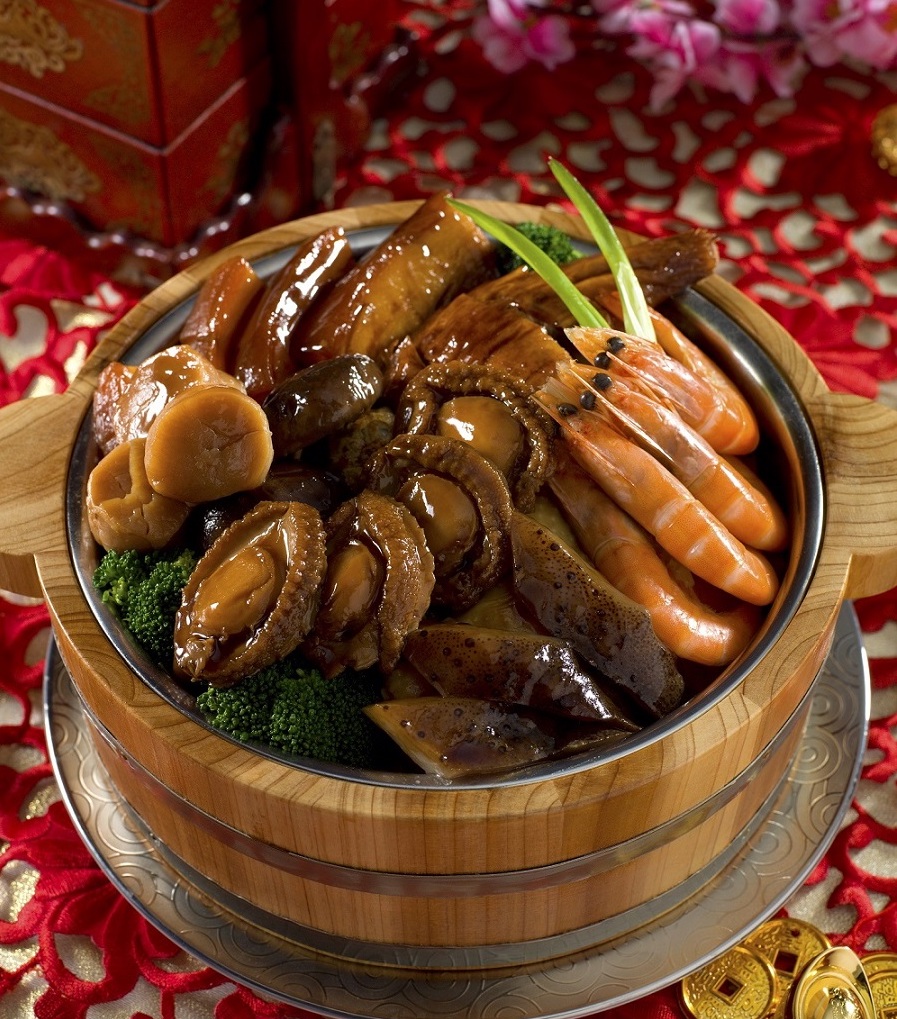 CONRAD MACAO
Family comes first at Conrad Macao's award-winning Dynasty 8 located on the ground floor of The Londoner Macao. They have crafted a festive meal to be shared with family or friends that will make any moment memorable. Dynasty 8 is offering an exceptional nine-course Chinese New Year set menu for two to ten people from MOP $1,488. Prepare to be impressed by dishes that represent good luck, prosperity, and health starting with an appetizer combination platter of suckling pig, scallops with spinach rolls, and roasted goose. It also offers double-boiled superior soup, braised abalone with oysters, steamed red spotted grouper, and more. This set lunch and dinner is available from February 11—21. In addition, guests desiring a traditional poon choi can order a festive hamper to take home and enjoy this year. The poon choi hamper for four to six people is priced at MOP $1,988 for takeaway or dine-in between February 11—21. For reservations, call +853 8113 8920 or email [email protected].
Conrad Macao Estrada do Istmo, S/N, Cotai, +853 2882 9000, conradhotels3.hilton.com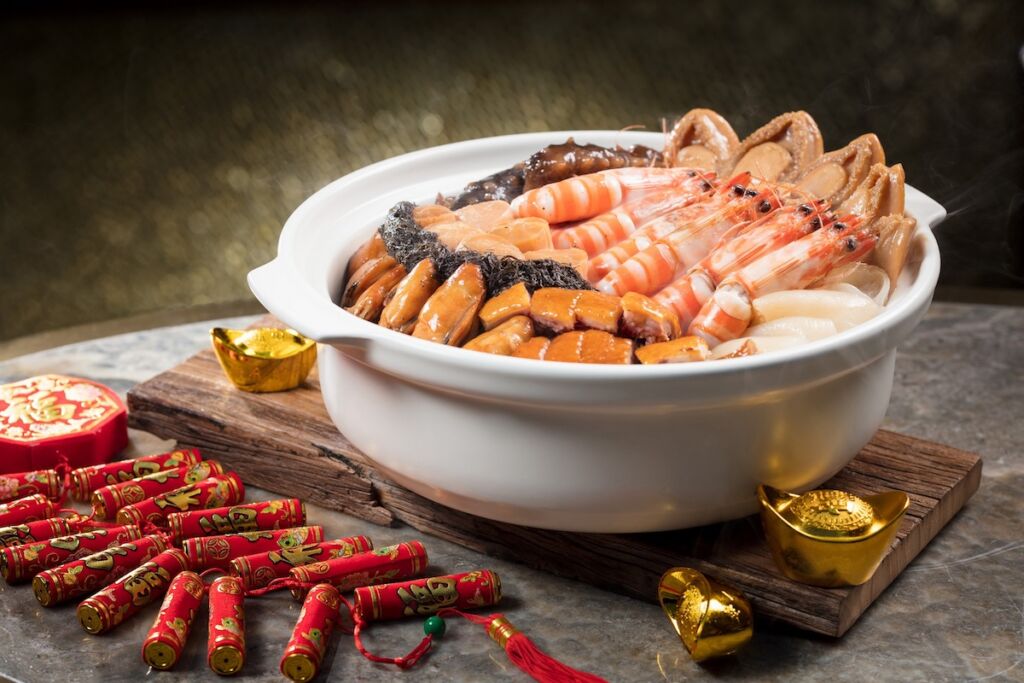 MGM MACAU
Family gatherings are very important this time of the year. Keep your loved ones happy with a lavish meal at Imperial Court at MGM Macau. Imperial Court's set menu has been delicately crafted with deluxe seasonal ingredients and traditional cooking. Festive staples in the sets include steamed giant garoupa with cordyceps flowers and lily bulbs, double-boiled silkie chicken, pearl clams and American ginseng, and more. The sets are priced at MOP $6,800 and MOP $6,380 for six persons respectively.
Imperial Court MGM Macau, Avenida Dr. Sun Yat Sen, NAPE, Macau, +853 8802 2361, www.mgm.mo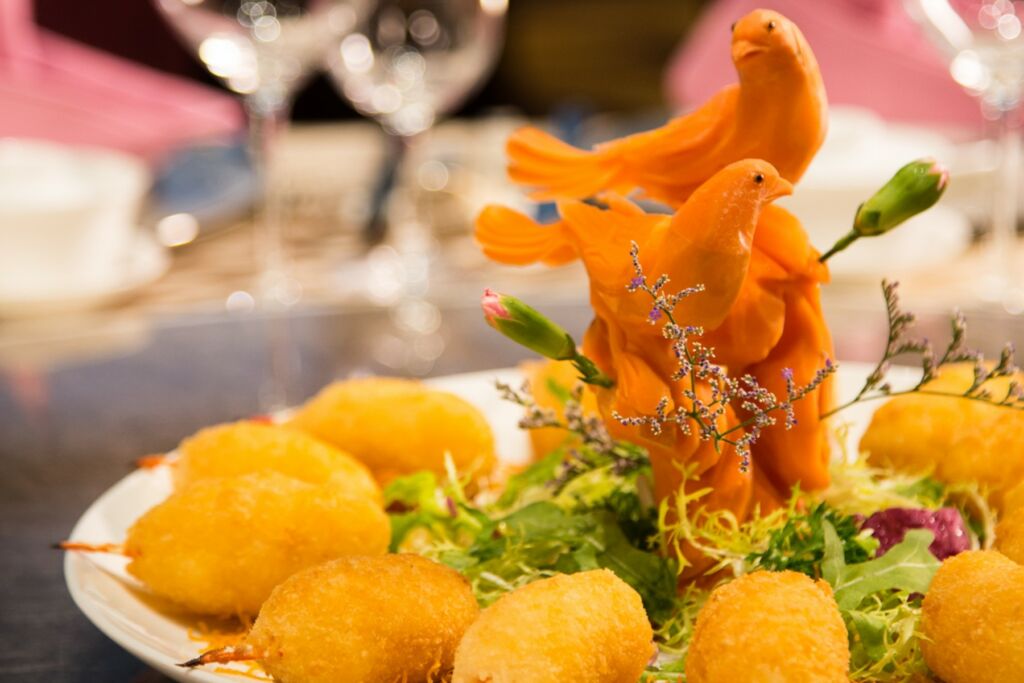 Hotel Okura Macau
Chinese New Year is all about family. Head to Hotel Okura Macau for their exquisite spring gathering package menu specially planned and designed by Executive Chef Chin and his culinary experts with a variety of exclusive menus for lunch and dinner. Taste the real flavor of the Chinese cuisine and have a grand time with your family and friends on this wonderful holiday. The Chinese spring set menu price starts from MOP $4,988 per table for 12 persons and it is subject to a 10% service charge. It is available from now until February 28.
Hotel Okura Macau Estrada da Baia de Senhora de Esperanca, Cotai, +853 8883 5126, www.hotelokuramacau.com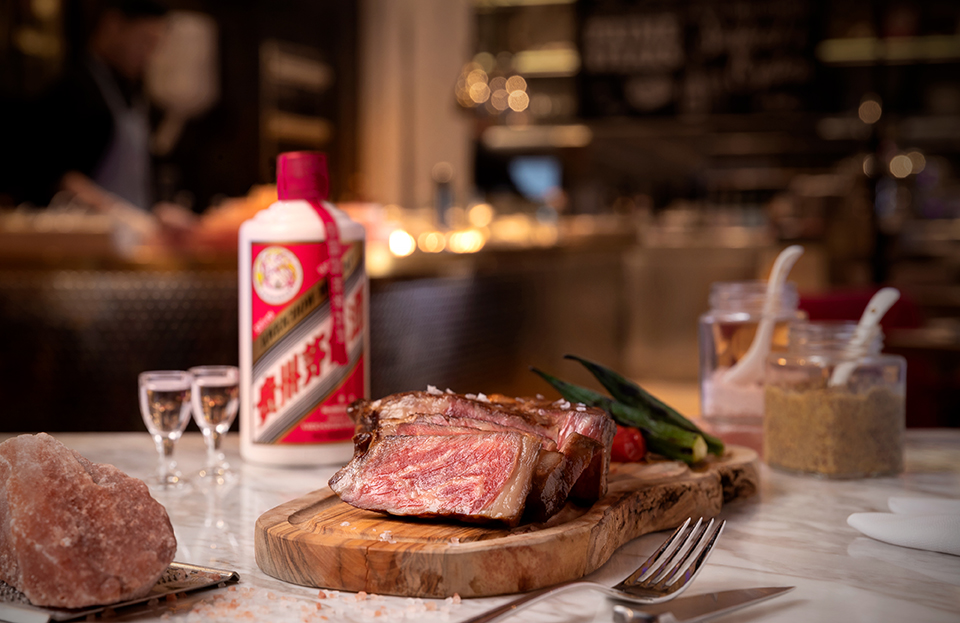 The Apron Oyster Bar & Grill
Meat lovers can rejoice this Lunar New Year at The Apron Oyster Bar & Grill. Indulge in the dry-aging technique of their premium beef that's exceptionally tender and flavorful. For the Chinese New Year celebrations, they have taken inspiration from the Chinese spirit–Kweichow Moutai. Known as the national liquor of China, Moutai has a distinct savory taste reminiscent of soy sauce. After dry-aging marbled Australian M8 wagyu with it for 42 days, the steak becomes even more tender and flavorful, with the sophisticated aroma of the liquor-infused into the meat. This special steak is very limited in availability. It's priced at MOP $788 for 240g. The promotion period is from January 1 to February 28.
The Apron Oyster Bar & Grill G108, GF, Galaxy Macau, Estrada da Baia de Nossa Senhora da Esperanca, Cotai, +853 8883 2221, www.galaxymacau.com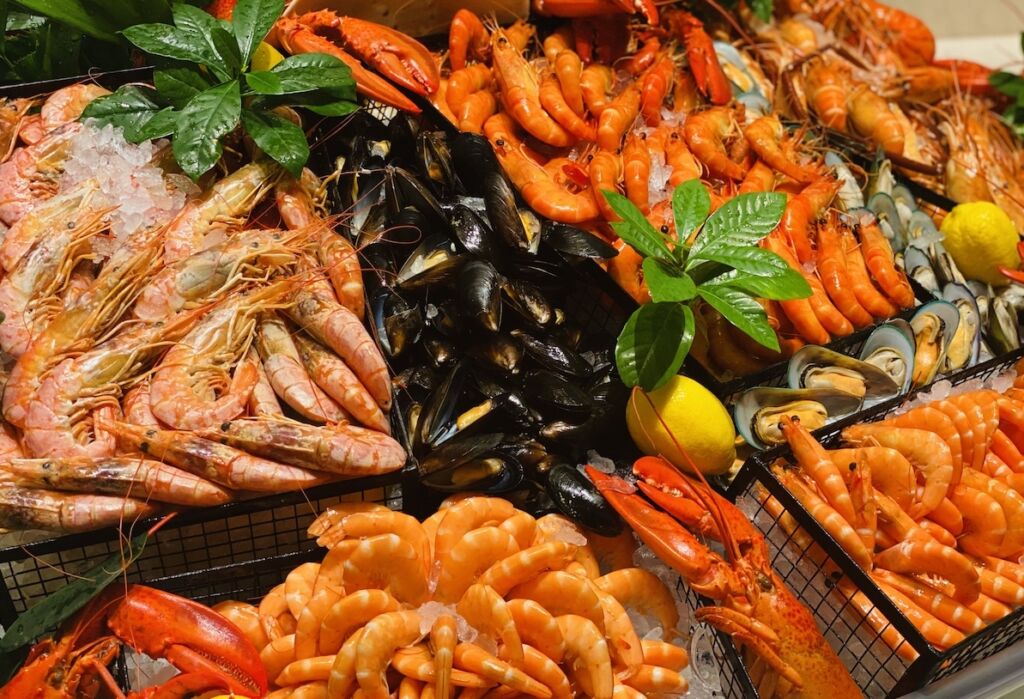 SOFITEL MACAU AT PONTE 16
Seafood is always a sign of celebration and at Sofitel Macau At Ponte 16's Mistral–they take it seriously. You'll find a colorful spread of international seafood this Chinese New Year at this exciting location. Starting from February 11 to 17, a series of auspicious gourmet dishes will be presented on the buffet line to usher in the prosperous Year of the Ox. Guests can indulge in an unlimited supply of lobster, five kinds of jet-fresh premium prawns, traditional Chinese New Year delicacies, and more than 20 kinds of pastries to cap off a sumptuous meal. It's priced at MOP $428 per adult with free-flow red, white wines, and beers and priced at MOP $228 per child.
Mistral Restaurant Sofitel Macau At Ponte 16, Rua das Lorchas e Rua do Visconde Paço de Arcos, Macau, +853 8861 0016, www.sofitelmacau.com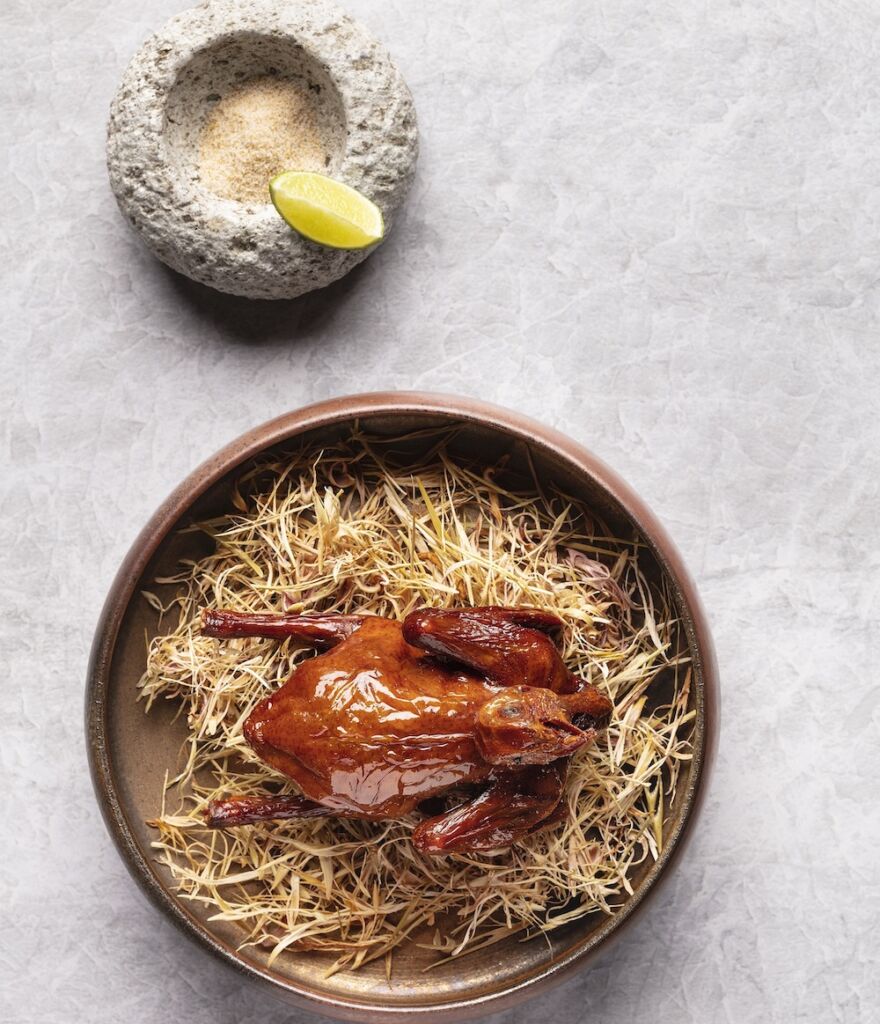 Yí
Situated high above the majestic structure of Morpheus, Yí offers unmatched views of Macau. The dining experience at this location is quite unforgettable. Served in tasting menu format, enjoy innovative fine dining unlike any other in the region. From February 11 to March 1, they are offering a Spring Festival Menu, priced at  MOP $2,288 per person. Guests are presented with a 10 special course meal which includes a trio of drunken clam, barbecued pork and duck liver, and tomatoes; poached fish in Pu Ning bean paste; wok-fried bay lobster with coral clam; braised abalone, the signature smoke-roasted pigeon with lemongrass, and crab meat rice with golden salmon roes and Iberico ham. It's a luxurious meal for the most important time of the year!
Yí Level 21, Morpheus Hotel, City of Dreams, Estrada do Istmo, Cotai, +853 8868 3446, www.cityofdreamsmacau.com/yi
Also read: Yí at Morpheus: Chinese Haute Cuisine & the Book of Changes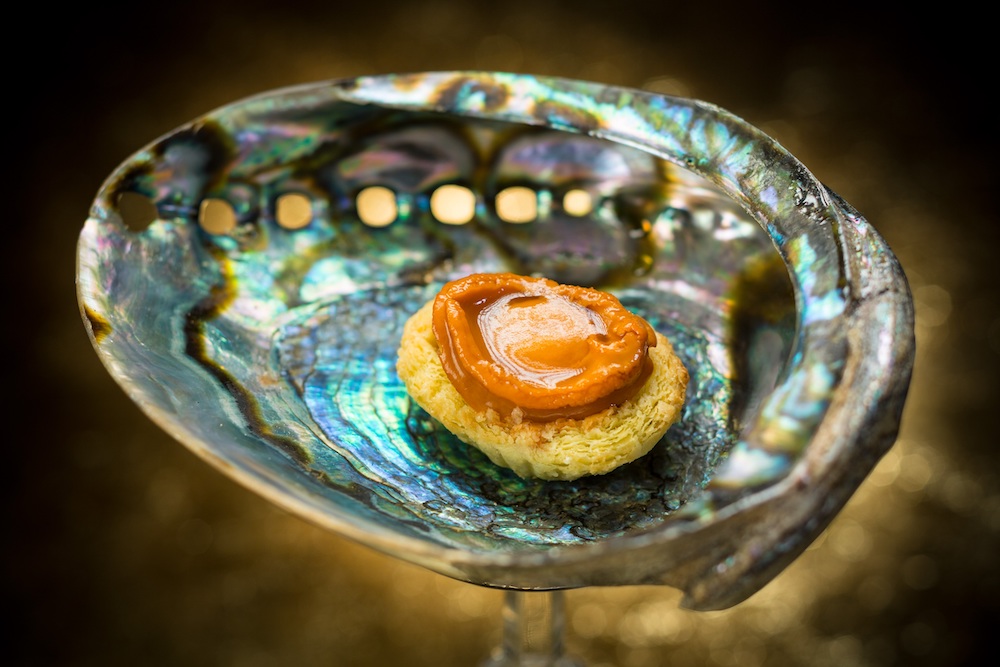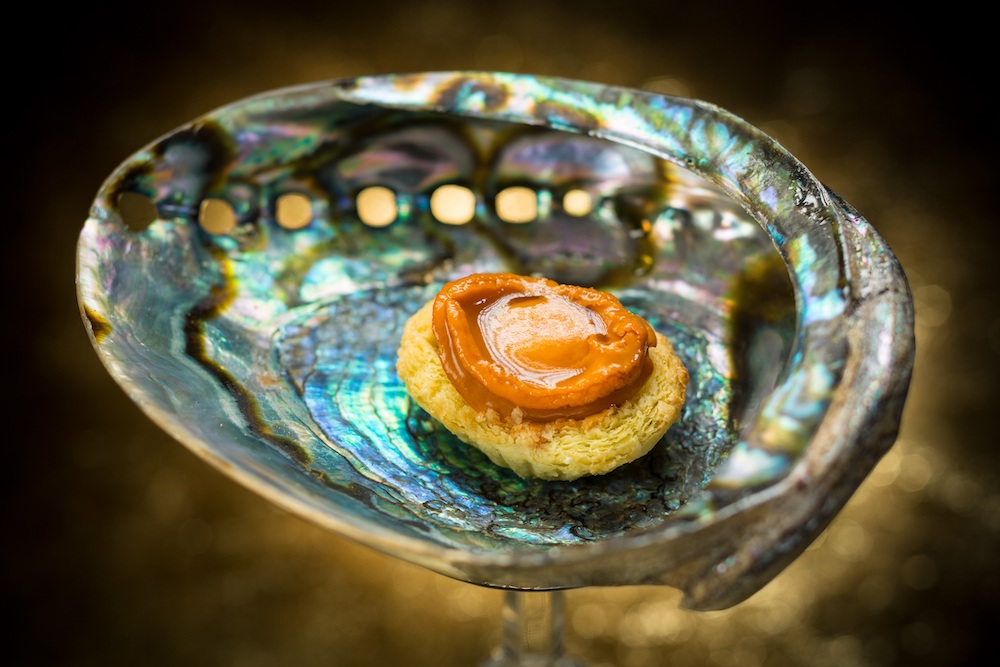 JADE DRAGON 
The three-Michelin-starred Jade Dragon is always an outstanding choice when it comes to Chinese cuisine. Head to the City of Dreams and celebrate the arrival of the Year of the Ox in style with a memorable gourmet experience. They have a special set menu offering an eight-course meal including tossed abalone, sea cucumber and sweet pickles with homemade plum sauce, double-boiled cordyceps soup with sea conch, crispy yellow croaker roll with assorted vegetables and black truffles, braised fish maw and semi-dried oyster with abalone sauce. It's priced at MOP $2,180 per person minimum for two persons and wine pairing is available for an additional MOP $1,088 per person. It's available from February 11 to 26.
Jade Dragon City of Dreams, Estrada Do Istmo, +853 8868 6688, www.cityofdreamsmacau.com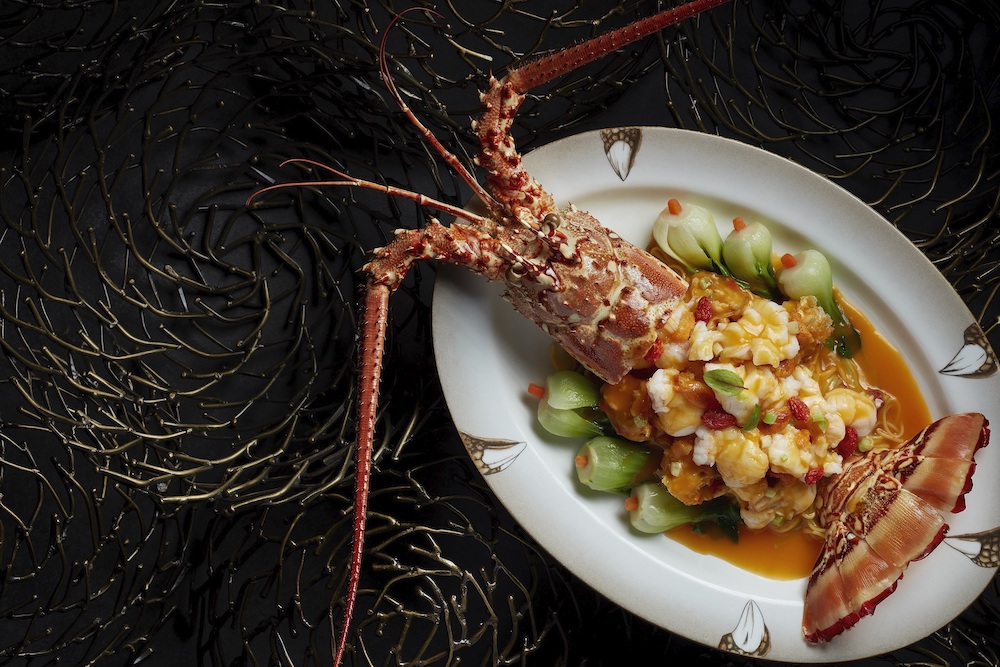 PEARL DRAGON 
Pearl Dragon at Studio City Macau oozes sophistication even when you're not celebrating special occasions. You'll always find delicious dishes focusing on innovative interpretations of Chinese cuisine at this Michelin-starred Cantonese restaurant. From February 9–21, you can enjoy the a-la-carte dishes starting at just MOP $58. It includes baked American lobster with e-fu noodles and sea urchin cheese sauce; tossed vegetable salad with geoduck and yuzu sauce; steamed yellow croaker with Yunnan ham, mushrooms, and Chinese wine; and braised bamboo pith rolls with bird's nest and Japanese pumpkin chicken broth.
Pearl Dragon Shop 2111, Level 2, Star Tower at Studio City Macau, Estrada do Istmo, Cotai, +853 8865 6560, www.studiocity-macau.com
Tags
Related Posts