We all know what October means, right? The 22nd Lusofonia Festival is upon us, so gear up and welcome a multicultural and Portuguese cultural celebration of the year! So why is Macau the ideal place to celebrate this festival? Well, besides having an incredible melting pot of Portuguese speakers, it's also a region where Portuguese culture and traditions remain present as always.
They are part of the city's charm and of its identity. 2019's edition brings lots of international artists from all over the Lusophone world to hit the stage mounted at the Taipa Houses, so be sure to find out more about this feast of music, Brazilian caipirinhas, regional food and so much more.
Angola
Angola has one of the 10 booths of Portuguese-Speaking communities residing in Macau, which is set up on Friday and available to visit from 7:00pm that day, onwards. On Saturday (8:00pm), watch a show from an Angolan musician, sure to amaze everyone who's interested in knowing more about this country and its culture.
Semba is present at this year's edition. A traditional style very popular in the 50s, it spreads through music, but also dance, characterized by a highly functional and sexy dance where men and women dance tightly together to the sound of African beats and a strong guitar rhythm. Audiences will be able to see a live performance of semba and dance to the warm rhythms of this Lusophone country.
Brazil
Brazil reminds everyone that they're present anywhere in the world! The Brazilian community living in Macau is not that big, but they sure are fun, outgoing and sociable. From their country, they bring the incredible, colorful and buzzing dance style, samba. This year's program even features a samba parade and show on Saturday, starting at 7:30pm with lots of feathers, shining accessories, and the best dancing vibes!
Brazil is also present at the Light Music Performances from Macau Artists, which takes place on Friday, Saturday and Sunday, with artists from the local community showing off talent within the region. Also, don't forget to check out the performances of capoeira, a Brazilian cultural expression that's a happy and fortunate combination of martial arts, dance, and sports, all this supported by live music with local instruments. These take place on Saturday, between 5:00pm and 7:45pm, just in time to see the concerts happening afterward.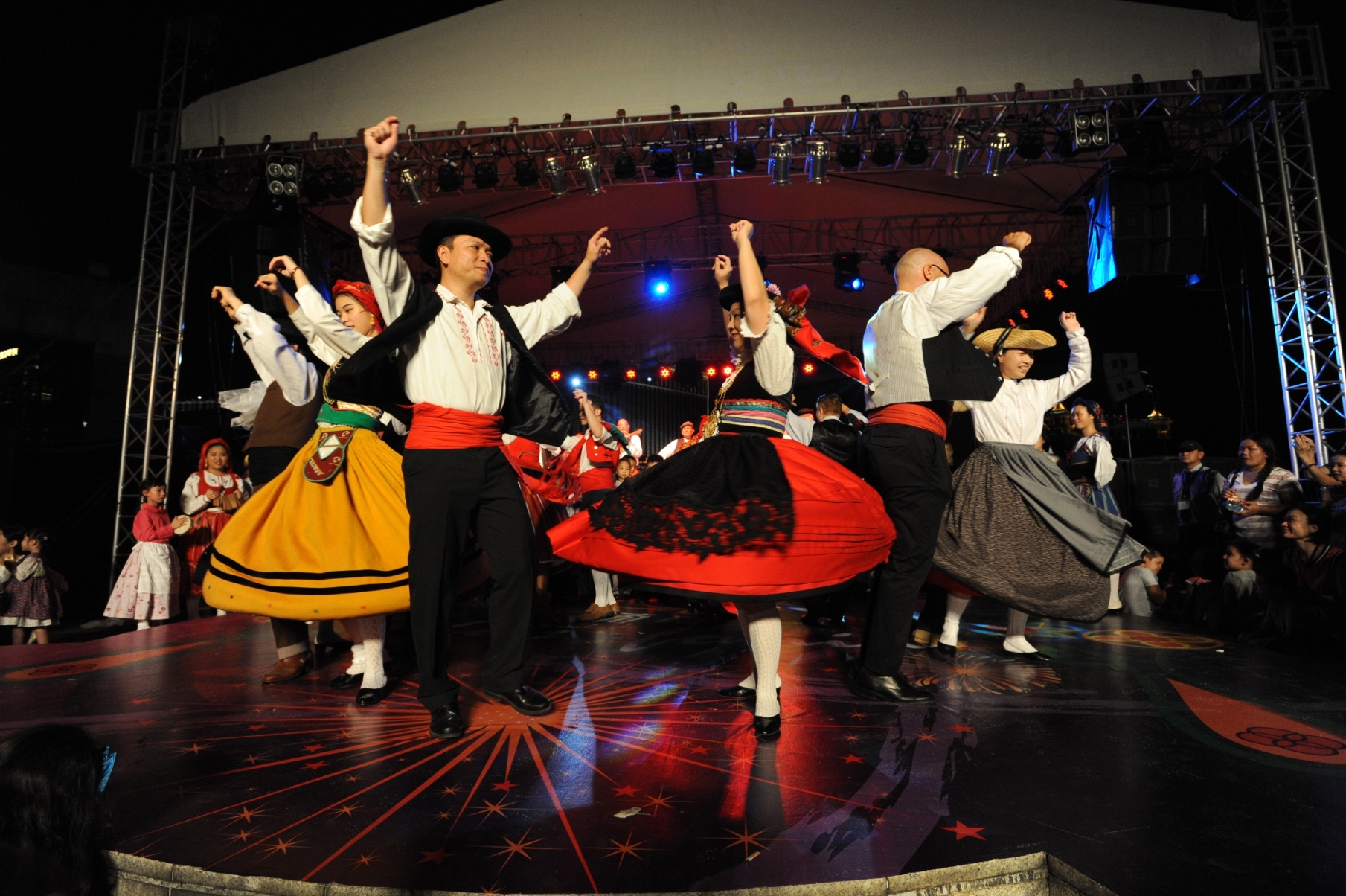 Cape Verde
Kizomba is one of the 22nd Lusofonia Festival's highlights, with lots of fun, dancing, and rhythm coming off the stage at this annual party. This style originated in Angola around the 50s and 60s, but with time, it spread throughout the other African Portuguese-speaking countries.
Cape Verde is especially famous for this dance and music style, having several artists touring around the world, showing off what these countries are doing. Although with a musical structure similar to zouk, it's quite different.
Goa, Daman and Diu
These Indian territories have a strong connection to Portuguese history. Lots of cultural and traditional expressions from the Lusophone sphere still remain here. There is also an interesting relation between Goa and Macau: some of the families living here for decades now descend from Goa.
Portuguese is still spoken there (even though in decline) and there are also Portuguese creole dialects. This year, Lusofonia Festival presents fresh vibes from Goa, with covers from international artists and a new take on modern and contemporary rock.
Guinea-Bissau
This year there is a bit of everything regarding music: from gumbé, tina and kizomba, to afro deep and reggae, there are more than four artists from this country bringing lots of joy and movement to Lusofonia Festival's stage.
There is also a stand with Guinean cuisine, every foodie's haven, especially when looking for summery flavors combined with spices. Lime, chili and palm oil are widely used in Guinea-Bissau cuisine, which is not only rich but flavorsome! This comfort food is great to start the night before heading to the Brazilian caipirinhas stand.
Macau
Macau has, of course, a strong presence at Lusofonia Festival. With an array of Portuguese-speaking artists living in town, there is a rich and vast program prepared for all to see and enjoy. Friday, Saturday and Sunday nights feature light music performances from Macau artists, from 7:30pm until 10:00pm with free admission, as with all the other events and activities are.
Why not join this annual celebration and have a blast with friends and family, while the kids roam around? Get to know some of the best artists living among us and discover new ones you might have never heard of? Lusophone artists living in Macau have various abilities and span through different areas of interest; from jazz and bossa nova to capoeira or acoustic originals, there is an array to see and dance to!
Mozambique
Music is one of the greatest and most important expressions of this country's culture. Mozambique's traditional music is strongly inspired by both bantu and Arabic sounds. Marrabenta is widely known in the country, but also in other Lusophone territories. Previous artists performing at Lusofonia Festival include Os Kassimbos, Moza Band Feast, among others.
There are also savory dishes to experience this country's gastronomic delicacies, as well as arts and crafts and some other products flown in for this special occasion.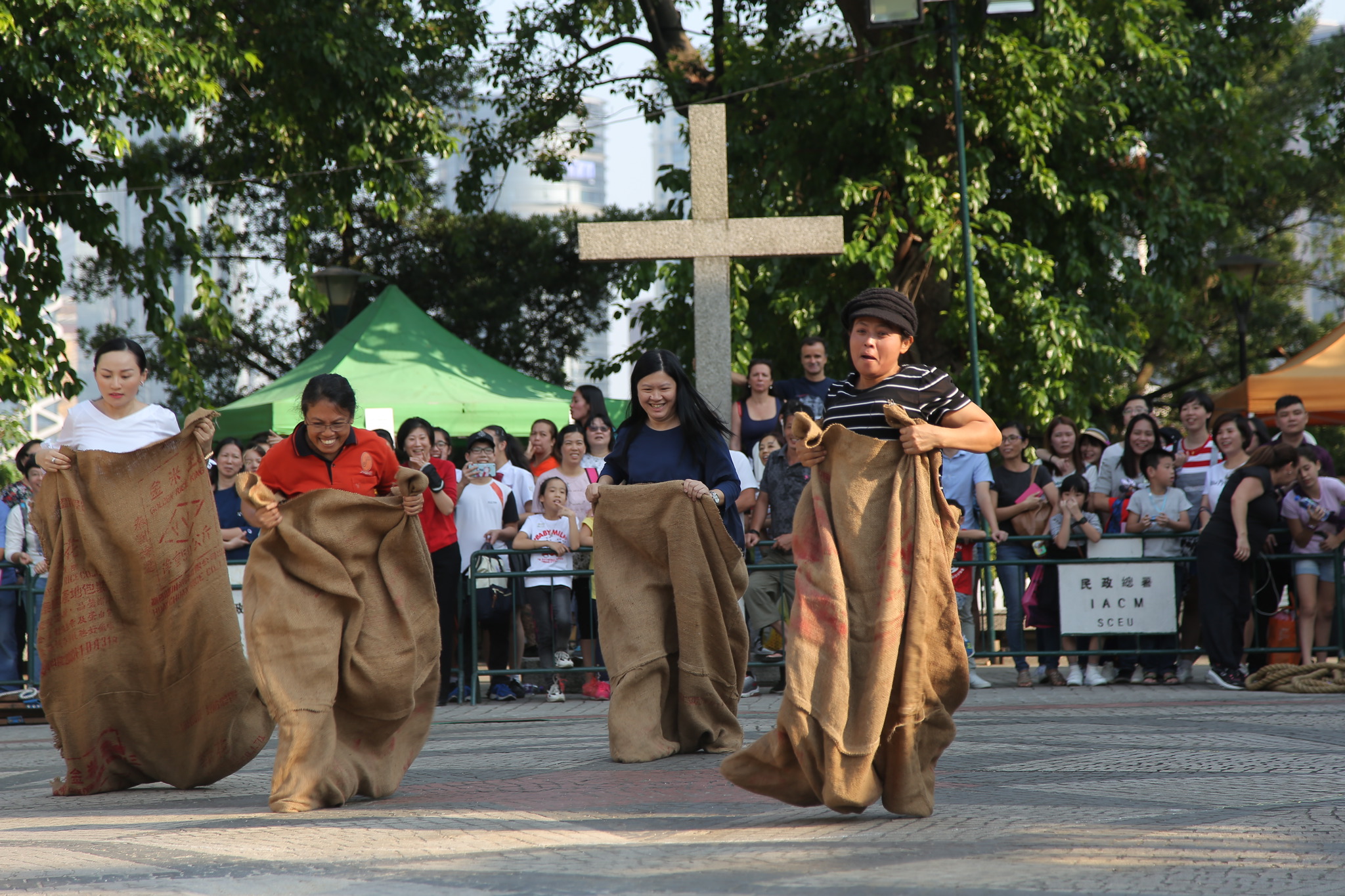 Portugal
The Portuguese bring fun and unique traditional games, folklore dances and much more for all to enjoy for free! But first, let's have a look into which games Lusofonia Festival is having. First up is the "bags race", where people get into big cloth bags and race till the final mark! Sounds fun, right?
However, we're not sure if it's as thrilling as participating in a foosball championship. This very traditional and typically Portuguese match takes place on a table; each team is set opposite from each other and the goal is to score in the adversary's goal, just like in real-life football. This is pretty fun and frequently played by kids, but adults are more than welcome to join in. The 22nd Lusofonia Festival has these and other traditional games for all to enjoy. The foosball championship takes place on Saturday and Sunday.
Portuguese bands will be performing, inviting expats and locals to experience what a true Portuguese party feels like on this side of the world. Music styles include soft Portuguese music with a hint of European tunes and contemporary lyrics. There will also be, as always and for everyone's pleasure, lots of traditional food and drinks to savor: from caldo verde (cabbage soup) to grilled sardines and different kinds of meats, and even bifanas (pork meat sandwich). Don't leave before trying a little bit of everything! Red and white wine, but also cold beers are available throughout this regional festival, offering people a refreshing drink while roaming around, listening to music, playing games and watching other traditional shows (called "espectáculos" in Portuguese).
São Tomé and Príncipe
São Tomé and Príncipe's invited artists bring warm rhythms from a far country really worth exploring. With lavish beaches, unique fresh seafood and incredible local culture, it happily spreads this all over the world with a smile on their face and Portuguese as an official language. With a soft and simple approach to music, this year's selections are the best for those looking for a relaxing time.
São Tomé and Príncipe's food is also pretty great, so be sure to have some space in your belly to try some! Have some local snacks while sipping a cold beer. How else would you enjoy a relaxing weekend?
East Timor
East Timor has a strong cultural background. Combining Portuguese and local forms of tradition, East Timor's approach to culture is diverse and covers several areas: the food is full of spices and revealing flavors, their music reflects on society, love, and history and there are strong elements linking it to the Lusophone world.
This country's history has a strong influence from both Portugal and Indonesia, having implemented styles such as fado and gamelan. Dance-wise, likurai is the name of their native folk music, performed by women to welcome men home from war. Nowadays, it's used by women on special occasions such as courtship.
---
The 22nd Lusofonia Festival is held from October 18 to 20, at the Taipa Houses, introducing to the public Lusophone culture. The festival offers a diverse program of activities, including music and dance performances, booths, food, and games, allowing residents and tourists to experience Portuguese customs and feel the festival's cheerful atmosphere.
The program of this edition of the festival is as varied as it was in previous years. Different booths of Portuguese-speaking communities from ten countries or regions, namely Angola, Brazil, Cape Verde, Guinea-Bissau, Goa, Daman and Diu, Mozambique, Portugal, São Tomé and Príncipe, Macau and East Timor, are set up, introducing their countries or regions' traditional music, photographs, arts and crafts, costumes, literature and gastronomy. On each day of the festival, performing groups from nine Portuguese-speaking countries and regions perform different styles of music and dance. Several local art groups will also perform at the Carmo Square. In addition, a temporary restaurant serving Portuguese flavors and dishes, namely typical Portuguese grilled food and specialties from the various Portuguese-speaking countries regions will be available.
In terms of recreation, visitors of all ages can participate in traditional Portuguese games and table football tournaments, as well as participate in various children's games. A radio station is installed on-site to broadcast Portuguese music throughout the day. The 22nd Lusofonia Festival offers lots of animation and joy through an array of fun and cultural activities, allowing visitors to experience the vitality of the Portuguese-speaking countries and have a deeper understanding of the culture of each Portuguese-speaking country.
When: Friday–Sunday, October 18–20, 2019
Where: Taipa Houses, Avenida da Praia, Carmo Zone, Taipa
How much: Free admission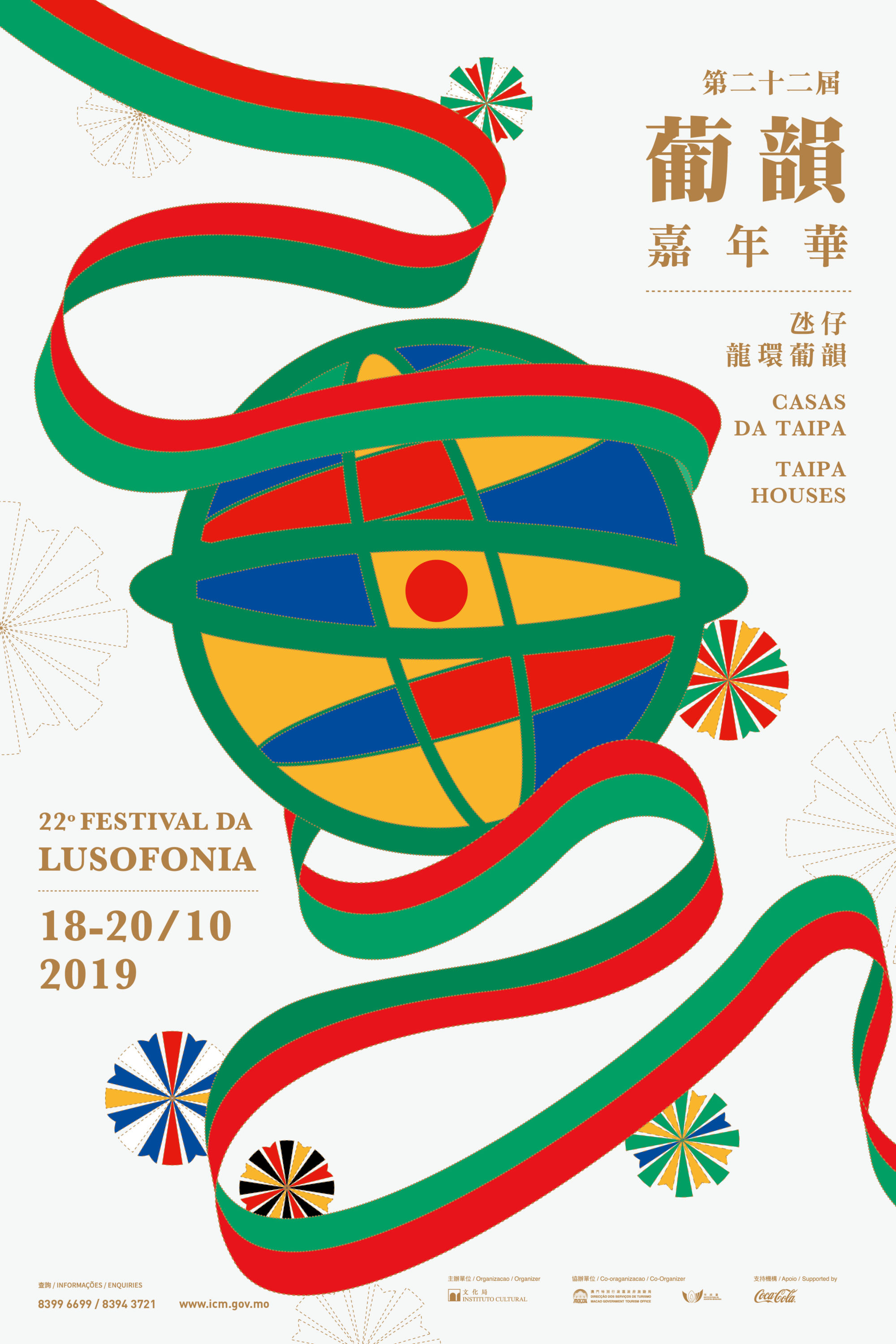 Tags
Related Posts