May is all about the French fervor in the air. With the various film screenings and events happening in Hong Kong and Macau, we decided to speak to a few French expats themselves on their life, work and views on Asia.
She is from Paris but loves Hong Kong more. She is an artist but loves yoga more. Illustrator and freelance designer Ophelia spills the beans on her brand Merakilya and why she loves Hong Kong so much.
Where are you from originally and what brought you to Hong Kong? 
I am French, Parisienne. But lived in the USA until I was 6 years old. In 2014 I traveled around Asia for almost a year to study minority costumes and learn about embroideries, textile, colors … and this trip made me fall in love with this part of the world.
Can you tell us about your background and what you do? 
I graduated as a Fashion Designer but also studied Fine Arts. My career started as a textile designer at John Galliano. My job was to create images that were printed on fabric. For, me this position was a good mix of Fashion and Fine Art. Not just restricted to pen, paper or paintings, I was sometimes taking pictures and through a lot of editing, I was turning some pictures into a motif.
What is Merakilya and what does it mean? 
Merakilya is my illustration company. The name comes from the Greek word MERAKI that means to put a little bit of oneself into what we do. We also create marketing or social media visual content ranging from illustration to motion design. Interior design is also part of our services, such as mural paintings, Art installations, or textures for walls. One of our recent service addition is the live painting during events that aims to produce original, artistic experiences that are designed to enthuse and inspire people and draws attention to events.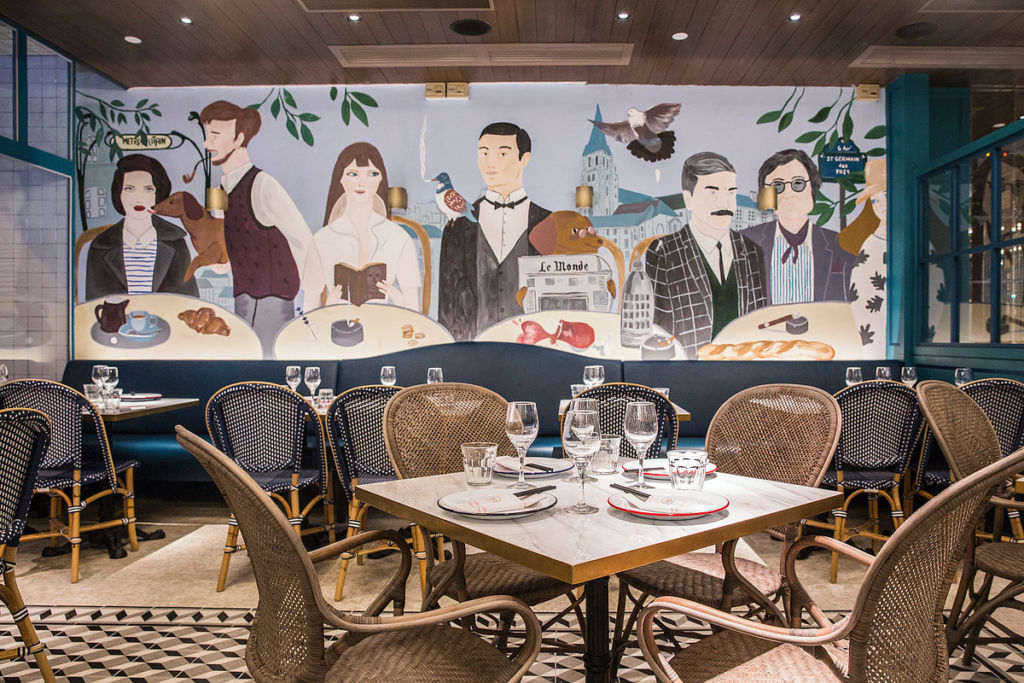 What has been your biggest challenge with starting your own business/being freelance and why? 
The biggest challenge of starting my own business was the business side of it. The creative side was not a challenge as is it a passion and a pleasure to create, paint and draw. While just focussing on the creative side would be a dream, but, I have to pay bills too and deal with contracts issues. When I stated as a freelance illustrator, I was often asked to work for free, but being an artist doesn't mean that I do not have to pay for my rent. This was a tough time, I had to explain to people that yes, my job was a passion but it was also a job.
How has living in Hong Kong inspired your work? 
Hong Kong is such a dynamic city, everything happened fast and it seems that everything is possible here. That is what inspires me here.  You can tell, I love Hong Kong.
What has been one of your favorite projects to work on and why? 
That is a hard one. Kronambourg 1664, the beer company needed french facades illustrations to print on temporary tents for an event at Harbourfront for four days. It was really nice to see my illustration printed on a big scale and becoming a part of the city skyline. Another completley different project that I had fun working on was for Pure Yoga, I was invited to paint on tote bags during an event, while the guests were doing yoga, I was painting yogis on the bags with the guest names or initials that they were offered at the end of the class. I am a Yoga addict and the mix of both my passions was like heaven.
What advice would you give to women who want to start their own business in the arts? 
There are no half measures when it comes to becoming an illustrator. Because you are most likely going to be self-employed, no one is going to motivate you other than you. That requires self confidence and self knowledge. It's your self belief and determination that will get you through the challenge of establishing yourself. Once you know what you want that's half the battle.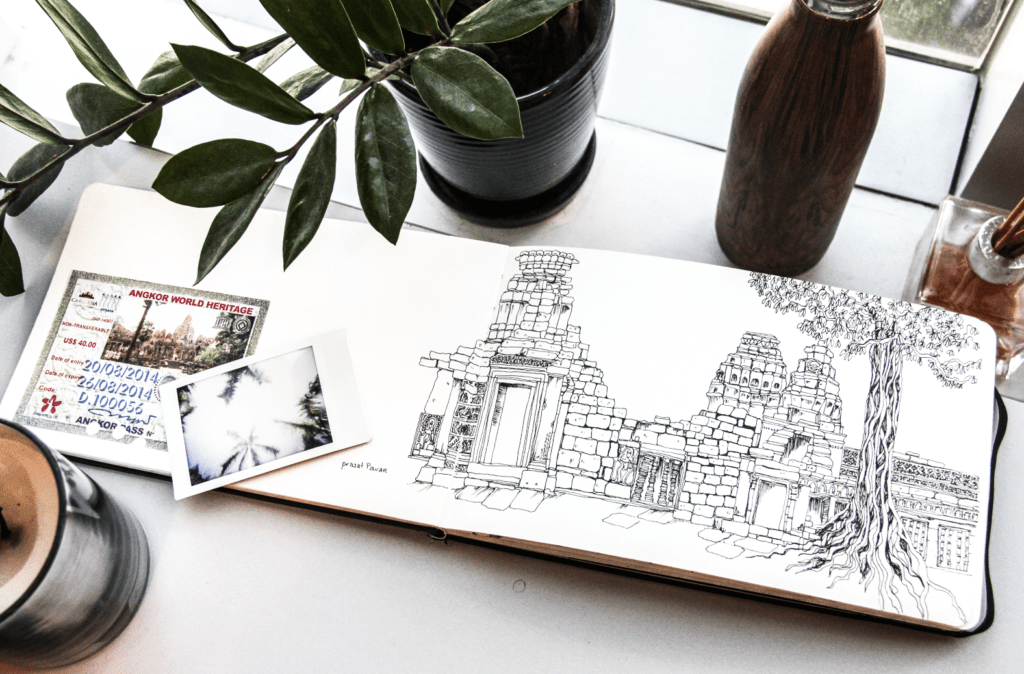 What do you think is a French stereotype that isn't true? And one that is? 
French people always speak french, even if someone is not french in their surrounding. One that is not true is that French do not always wear a beret and a baguette.
Living abroad, when you miss home, what things do you do to help you stay French in Hong Kong? 
This is going to sound weird but I miss Hong Kong when I am in France more than I miss France when I am here. I drink wine and eat cheese when I'm homesick.
Have you been to Macau? What are your impressions of the city? 
Yes, I have been to Macau. I loved the old Portuguese buildings.
---
Share
Tags
Related Posts