Living in Macau since 2015, singer Jandira Silva has made a name for herself in the local music scene. Her mellow, deep and jazzy voice has earned her the main act at Lusofonia Festival on a Saturday night and a residency at the hottest bar in town, The St. Regis Bar. Born in Rio de Janeiro and growing up in the small beach town of Guriri, in the state of Espírito Santo, Jandira grew up surrounded by music and it became a dominant force in her life. We sat down with the Carioca (people born in Rio de Janeiro) singer to learn more about her background, career, and life in the city.
You are a Macau-based singer and it is pretty clear that you love what you do. When did your interest in music begin and have you always wanted to be a singer? 
I have seen myself as a singer since I was a little girl, there's no denying that. I remember being three or four years old and singing a huge hit interpreted by Nikka Costa called "On my Own", a song from the blockbuster Fame. I was adamant about becoming a singer. During my teenage years, I would sit next to the radio listening to songs in English and I'd write down what I thought the lyrics went like. In Brazil, I didn't have the chance to attend English classes up until secondary school, so I didn't understand the lyrics. I would do a kind of phonetic transcription of the lyrics. Later on, I had a friend, Camila, who attended a private English school and she would write down the lyrics for me and teach me how to pronounce words. I'll always remember the first song I was able to fully sing in English was "More than Words" by Extreme.
My father also sang very well, he played "pandeiro" (tambourine), we would perform harmonizations together just for the family at home. I also have a cousin, Marquinho, with whom I'm very close, he plays the guitar too. Our aunt and uncle would ask us to play Sertanejo hits (Brazilian countryside music). Not what you know today as Sertanejo, but the very roots of it.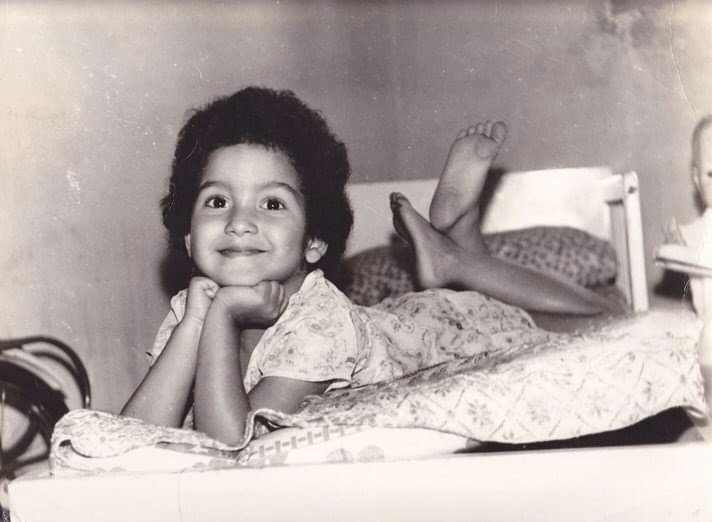 What were some of the biggest challenges you faced along the way?
The biggest challenge I had to face was my parents, particularly my father who was against me pursuing a singing career. There is a prejudice towards this field in Brazil, or at least there was at the time. My parents loved listening to me singing but they didn't think that I should pursue it as a way of making a living. They wanted me to study and find a stable nine to six job, which is what I ended up doing. I studied administration and after graduating, I got a job as a secretary at a private school in Espirito Santo. I was 16 or 17. That coincided with me starting to go out at night to bars and clubs and mingling with musicians. Soon enough I would find myself working in the office during the day and doing night gigs as a singer. However, by then, my father was alright with it, I had a stable job after all. But until we reached that balance, the whole thing was pretty emotional. At home, I lacked the support to do what I wanted to do the most, which was to sing. It's something that leaves a mark on you.
What type of music do you identify the most with? Which artists have influenced or inspired you?
While growing up we had the stereo on all the time, set on AM mode by my parents. As soon as my parents left the house I would switch the stereo to FM mode. I was exposed to a broad repertoire from an early age. In Brazil at the time pop music dominated the radio, whether national or from abroad, so I was exposed to lots of pop. I wish I could have listened to more of what I felt deeply touched by like Elis Regina, Marisa Monte, Adriana Calcanhoto, and other BPM (Popular Brazilian Music) big references. This was the style I loved the most and the one I often sang. I grew up in a small town by the beach called Guriri (in Espírito Santo) where Axé music was extremely popular, so I listened to a lot of Daniela Mercury and Netinho and those kinds of hits. Before I left Brazil, I even joined a trio electrico band (sound truck converted into a stage for live musical performances) for a while and was a part of a few Forró bands too.
The most important gig I had in Brazil started out with a funny story. I was at this bar and saw a guy playing with his band.  My friends kept insisting that I sang a song. The guy agreed but left me waiting for most of the night. Clearly, he would rather not have me on stage. Finally, once the bar was empty he invited me up there. By the time I finished my song he was quite surprised and kept asking me to sing song after song. One week after I was meeting up with him and his band, for a rehearsal and that's how I officially joined Marcos Assad's band. This was a pure BPM band and we got extremely popular! We were doing bar performances, private events, and even state festivals. Our band was dubbed "Boca do Lixo" (which translates into trash mouth).
How long has it been since you've left Brazil, where have you been since then and what have you been up to?
I left Brazil 21 years ago in 2000 to live in Portugal, where I was based for six years. I ended up meeting my now husband João in Portugal. In the beginning, things were really hard for me there. I didn't know a soul in Portugal, I had to pay my rent and pay back my friends whom I had borrowed money from to buy my flight ticket. I took the first job I was offered, which was as a housekeeper at a hotel in the small town of Obidos. We do what we have to do. 
In Portugal, I had to broaden my repertoire. I was advised to learn further jazz, bossa nova, bolero, and what they call standard DJ songs and so I did. With this more eclectic music range, I managed to sing in places like Casino do Estoril, Portuguese TV shows, top hotels and so on. Because of that, I really got into bossa nova. Because believe it or not, that's when I was more exposed to it.
In 2006 João took a job offer in the UK so we moved there and lived there for nine years, one year in Newbury and eight years in London. Our daughter was born in the UK in 2014. The music scene in the UK is a whole different universe. Competition is fierce, there are highly skilled musicians that you have never heard about who play at some random bar. Until one day the stars align and someone scouts them. I had friends there who got to play with Ellie Goulding, others have played with Incognito. It's the land of opportunities.
Remember MySpace? That was the thing back when I got to the UK. My friend Susana Motta was living in London then, she is a wonderful make-up artist who did my make-up, got a photographer to take my pictures, and set up a solid profile for me on My Space. I started building up my network in the field. Some bands would invite me to meet up at a bar they were playing and sing a song, a kind of trial performance. If it worked, I'd be asked to join the band. I got incredibly busy, doing bar gigs Monday to Sunday and on top of that, in the summertime, we performed at countless weddings. The only time I remember having little work was in 2008 when the severe global financial crisis hit.  The UK holds a very special place in my heart. I've pushed myself to get better because of the extremely competitive music scene there, it broadened my repertoire too. I don't want to be labeled as the Brazilian singer who can sing Brazilian songs and that's it. I can do so much more like jazz and so on. Moreover, that's where I released my CD. People can get it through my website or download my music on iTunes and Spotify.
How do you explain the fact that you were more exposed to Bossa Nova in Portugal than in Brazil?
You need to note that, first, Brazil is a very big country and Bossa Nova wasn't that popular in my state and, in addition, I grew up in an era in which the internet wasn't easily accessible for all as it is today. We had access to two or three TV channels and still remember the excitement of getting our first satellite dish! Also, I was living in a small town far from the major big cities. I was born in Rio but moved to Guriri at four years old.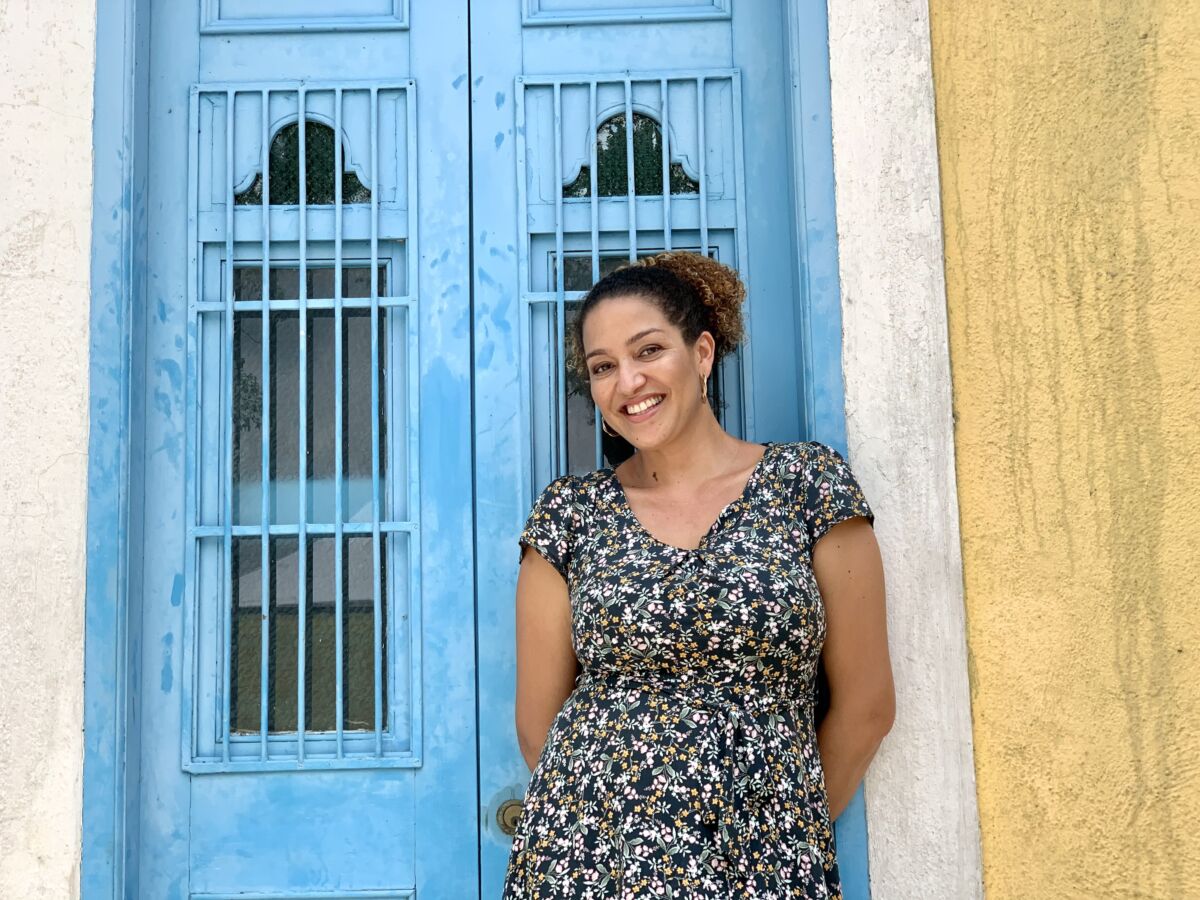 How did you end up in Macau? How long have you been here now?
We moved to Macau in 2015 when my husband João took a job offer here. It's funny because while living in Portugal I was invited to move to Macau to work as a singer on three different occasions. But the conditions offered never met my expectations.
What do you love the most about living in Macau? 
Safety and that's especially important after having kids. The fact that we're able to go from one place to another with no fear makes a huge difference in our daily lives. I dread the day we eventually leave Macau as this must be the safest place on earth! The overall UK experience has been uneventful for us but we heard stories here and there and of course, that affects how safe one feels. But oddly enough, the first time I got mugged was in the tube in Lisbon and, I mean, I'm from Brazil! (laughs).
Where do you go for a taste of home in Macau? What dish do you usually have over there?
I don't mean to disappoint you but that has to be my home (laughs)! I love to cook. My mother is a chef so my standards are pretty high, so if we're having Brazilian food I'm the one to cook it! I love dining at North at The Venetian Macao, their dandan noodles are to die for, and we often go to the Thai restaurant at Wynn Palace, Palace Cafe. I love their coconut ice cream, it reminds me of Brazil. Their pad Thai, pomelo, and papaya salads are also delicious. My daughter loves to go for a stroll in Hac Sa and get a take-away charcoal-grilled chicken from Fernando, we do that often too.
Tell us about the experience of doing the main act on a Saturday night at the Lusofonia Festival.
I wanted to do it for years and reached out to the production to do the main act performance at Lusofonia several times. I had performed at Lusofonia four years in a row (before 2020) but not as a headliner. So when the pandemic hit and there was no way to fly in artists from abroad, I finally got my chance to take center stage. This is one of the few advantages of these uncertain times–the fact that we need to look within, work with local talent. 
I have to admit I was nervous! It felt like a considerable responsibility on my shoulders since I was representing my country. I set up a team of Macau-based musicians and then together we set up the repertoire. We did countless rehearsals and had a solid team of musicians and dancers. In the end, we did amazingly well! Now when I see videos of our performance I feel moved. It was raining but people stood their ground to watch us and kept on dancing. So many of my friends showed up and supported me. It was really special. I only wish we had more time to perform!  
How do you find the nightlife (and the live music scene in particular) in Macau?
It's lacking given the resources we have in Macau and we could do so much more. We could take better advantage of what the artists in town are good at, instead of asking them to fit certain criteria. Then you have these amazing world-class properties with nearly unlimited resources but at most of them, there's no will to foster live music events. When I got to Macau we could go out for live music in several of these properties but for some reason, many of them stopped doing it. The pandemic surely didn't help but it feels like we're going backward in this matter. It saddens me, there are so many talented artists out there!
Artists don't cope well with routine. We deal with emotions, we need to experience different things and regular changes of setting. I wish there were more venues with live music, showcasing different styles, on a day-to-day basis. Somewhere people could go and dance the night away. We should have more outdoor music festivals too. Imagine for example a month during summertime by the beach in Hac Sa, every day around dusk to have a nice band playing there. Families would go there, sit on the sand, and have a good time. Artists would get noticed. Why don't we have something like this in Macau? It's beyond my understanding. There is great talent in Macau so that isn't the issue, I'm positive.
What is it like to take the stage of one of the hottest bars in town, The St. Regis Bar? What do you love the most about performing there?
It's amazing! Those who know it will know we are doing something really special over there. On Thursdays, with guests still working their way through the week but with the weekend just around the corner, we go for a soft and chill repertoire in the early evening and gradually jazz it up. Later on, it transforms into something a bit more pacey. Fridays and Saturdays we cater to a totally different crowd and create a livelier bar experience. 
What do you love about The St. Regis Bar? Perhaps you could share with us your favorite cocktail and dish on the menu!
It is fancy, elegant and the ambiance is very inviting. There are different areas for different moods too. People can sit by the counter and see the bartenders mixing up a cocktail, take a table close to the stage to appreciate the live music, or alternatively opt for one of their private rooms. It fits every occasion. I love the team too. When I say team I mean everybody across the structure of it, from management to waiters. We have a great relationship and work together as a well-orchestrated team to provide the guests with a memorable experience. I started out in 2018 at their former bar and feel fortunate to keep contributing up to this day. But as a professional, I've also done my part to earn their trust.
I love their Sichuan fish soup. It's so spicy! My favorite drink to have is this super fresh gin and tonic with pureed strawberry. I'm very lucky, they spoil me!
How would you describe a perfect day spent in Macau? What do you usually go to as a family?
Hiking up a hill in Coloane, finishing somewhere near the beach, and grabbing an ice cream. We usually go out as a family on Sunday afternoons, after a home-cooked meal to spend time in the midst of nature. At the end of the day, we often treat our daughter Bella with some take-away pizza or whatever she feels like having before heading back home.
The next time we can all have visitors in Macau, where are some of your favorite spots to take them to explore the city?
I feel like Macau gets too loud and busy, so I'd take them to stroll around Coloane. I might take them to check out the massive hotels and casinos too because even though we live side by side with these properties and they somehow are part of our daily lives I'm well aware that they are out of the ordinary. 
What personal and career goals have you set for yourself and where do you see yourself in the future?
Well, this isn't a good time to be making plans as we live in very uncertain times. I just want my daughter to be healthy and happy and I want her to conquer her dreams. This is my only current plan. Once we get some sort of normalcy, I'd like to travel a lot more. There is still a lot of this world I haven't seen! I'd also love to undergo training to be able to teach music therapy to kids in the future.
---
Check out Jandira Silva's website here or visit The St. Regis Bar from Thursday to Saturday evenings to see her live performances
The St. Regis Bar The St. Regis Macao, The Londoner Macao, Estrada do Istmo, s/n, Cotai, +853 2882 8898, www.thestregisbarmacao.com
Tags
Related Posts