The combination of success and substance is a story of patience and perseverance for Maxime Dautresme who leads one of Hong Kong's prominent multidisciplinary brand and design studio. Having co-founded the creative agency aptly called A Work of Substance, he lets us in on his journey of staying true to the creative path while facing challenges of developing and continuously evolving his craft.
Maxime is no stranger to the art world with members of his family prominent in those various fields. Having been immersed in that world at a young age, his mother is none other than the daughter of Brazilian painter Cicero Dias and goddaughter of legendary artist Pablo Picasso. His colorful childhood helped him develop a keen eye for beauty and culture. Having made his own way into the competitive world, he has honed his craft with integrity and remarkable detail of his work reflecting passion to its very core. Having lived in Hong Kong for almost a decade and working on impressive projects such as The Fleming, Hollywood Road's Bibo and even the House of Dancing Water at the City of Dreams, he has executed design and branding with exceptional flair and authenticity.
Can you tell our readers a bit about yourself and your background? Where you are from, how you came to be in Hong Kong?
Everything in my life started with passion and curiosity with different cultures. My desire to constantly move and discover new things resulted in travel which influenced a lot of my ideas. I have a mixture of backgrounds in architecture and then I went big for advertising. I've moved from Paris to the USA. There is a true organic evolution of my career from low to high, down and up and I was always passionate and  I dream really big. As I grew my portfolio, I was offered a job in Shanghai and then Hong Kong wherein eventually, Substance was born.
Where is home for you then?
I've always loved Japan and I've always wanted to go back to Asia. When I land in Japan, it's the scent that lingers in my mind and brings back certain memories. I also have vivid memories of the South of France having spent holidays there as a child. Those two places for sure relate to my olfactive world.
What led you to create your own creative brand and design agency, A Work of Substance?
It was a certain moment when I felt like I couldn't express my emotions. I needed to channel my emotions into ideas and everything just fell into place. My friend and I talked about collaborating and it was such an inspiring moment and we said why don't we open an agency?
Is there a story behind the name of the agency?
The agency has three founders and when we started to sift through our ideas and ideals, the word 'substance' always came back. It was a powerful word that we all felt strongly about. And that's when that we decided to stick with it.
Who or what has influenced your style? Do you have any specific design philosophy?
It's hard to encapsulate a certain philosophy or specific style. I think we adhere to the principle to unveil the truth on a brief and working smart on an advertising insight that comes with valuable strategic work, research and cooking up all those ingredients together and creating a recipe of success.
For us, it's all about expressing the truth. We tend to do a systematic approach and we always think about the way we approach things. I think, in a nutshell, we keep evolving. The general idea is finding the truth and celebrating it and ultimately bringing the true identity out of an idea.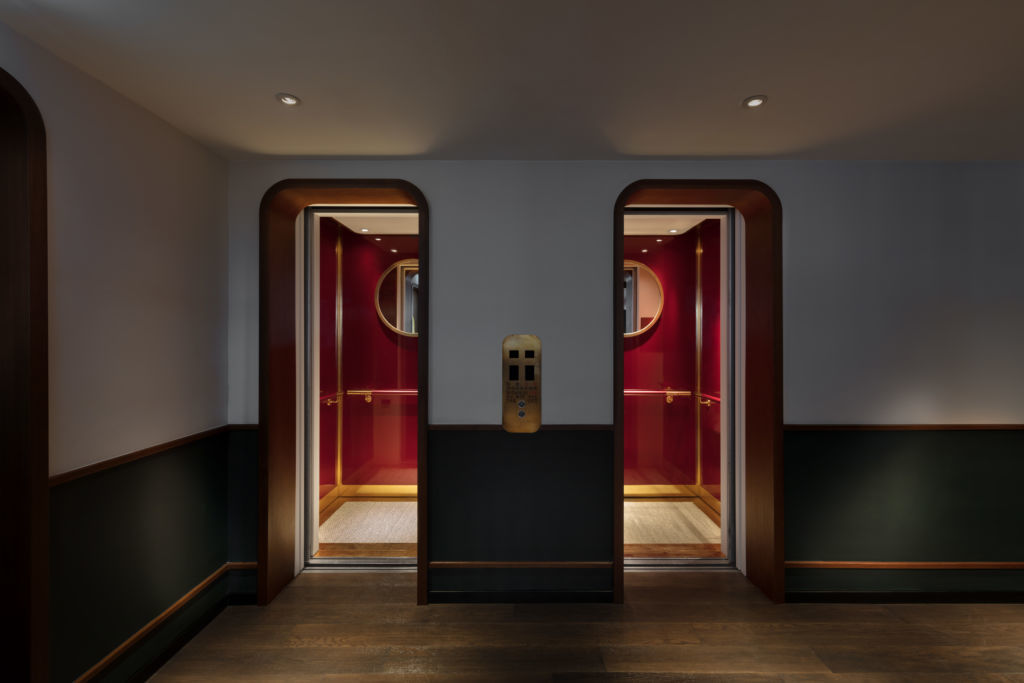 You have worked on some great design projects in Hong Kong, do you have any favorites?
Every project is different and meaningful but one of my first projects upon moving to Hong Kong was actually the House of Dancing Water at the City of Dreams. It was such a great honor to meet Franco Dragone, understanding his vision and what he wanted to portray in the show. I flew to meet him at his training center and we were tasked with creating an identity for the show and marketing it to the challenging Chinese demography and VIPs.
From the visual cues of the love story intertwined in the production to grasping the history in that show through water, we were able to incorporate and highlight the calligraphy character and elements of culture. By putting the pigment together into water movements, we felt we could relay the message and with that water becomes actions and emotions. Franco was a visionary and a man of mystery and sometimes you have to put certain elements and risk something to be able to go far. The goal was to essentially work on graphic design and branding aspects of the production. And that truly created a momentum.
The Fleming is also another one of my memorable projects. This is because of the  eastern wellness approach to its branding. For this, we created our own brand based on the balance of yin and yang and extreme opposites with essential oils that vary for morning shower and evening shower. We've also recently introduced candles of sandalwood and amber that are attached to the scent of traveling.
For those of us who are complete design beginners, what are a few aspects of a space that we should consider before we design a space?
It is vital to understand the context of space because it helps with your future moods. It dictates how you feel throughout the day and that's such a crucial factor. You have to consider how space reacts to changes throughout the day and that's how you plan the lighting in your home. To dwell on what is the true physics of space, we must bring it forward and celebrate it.
If you could design any property or space, what would it be and why?
It would really be interesting to work in a hospital. The idea of making it comfortable instead of the usual monotonous space we're accustomed to. Another would be an oceanic property—a hybrid of an educational and experiential facility, that'll an amazing project to work on!
What are the current projects you're working on? Are you up to anything in Hong Kong or Macau?
We continue to grow and excel in terms of design and ventures. Our goal includes owning and operating our own hotel. We continue to focus on our vision by engaging people's emotions through physical and intangible aspects. It is certain that people are looking for more experiences and extremes. They want to feel like they're a part of something bigger and to feel more alive. In the age of Instagram and the thin line between real and unreal, it is of tantamount importance to trigger real emotions from an audience.
What's the toughest lesson you've learned in business over the years? What's any piece of advice you can give to business owners like you?
It might sound cheesy but if you dream and believe in your ideas you must pursue it. I've always been candid in allowing myself to dream big. Keep moving forward because every time I failed, it was never gonna stop me from doing something more and something even better.
It's been 21 years doing what I've always been doing and that's truly driven by passion. It's hard to really put down exact to words but I guess if you do what you like and love, it will eventually work out!
---
A Work of Substance Shop 3C, Tai on Terrace, Sheung Wan, Hong Kong, +852 3707 3581
For more details, visit www.aworkofsubstance.com
Tags