Born in Changchun City, Jilin Province in 1966, Wu Yi was admitted to the Chinese Painting Department of the Central Academy of Fine Arts in 1985. He graduated in 1989 with a bachelor's degree and taught at Luxun Academy of Fine Arts in the same year. Wu Yi held his first solo exhibition in Beijing in 1993 and is currently a lecturer of the Mural Painting Department of the Central Academy of Fine Arts. 
Wu Yi is immensely skilled. He is "a painter's painter" whose heart, hands and eyes work in perfect concert. He has charted a unique course in contemporary ink, but he has also found a distinct style of oil painting; he engages with tradition from an ancient perspective, but he depicts scenes on a realistic scale.
Most of Wu Yi's oil paintings are related to his travels. These sets of paintings are paired with stream-of-consciousness diaries of tiny details, capturing what he saw and felt as he traveled. Because of the limitations of travel, he painted exclusively in small formats. As Wu Yi has said, his small paintings have two key characteristics. First, his small paintings capture the greatest possible ambiance in a small space, and second, he uses a set of many small paintings to express what a large painting would.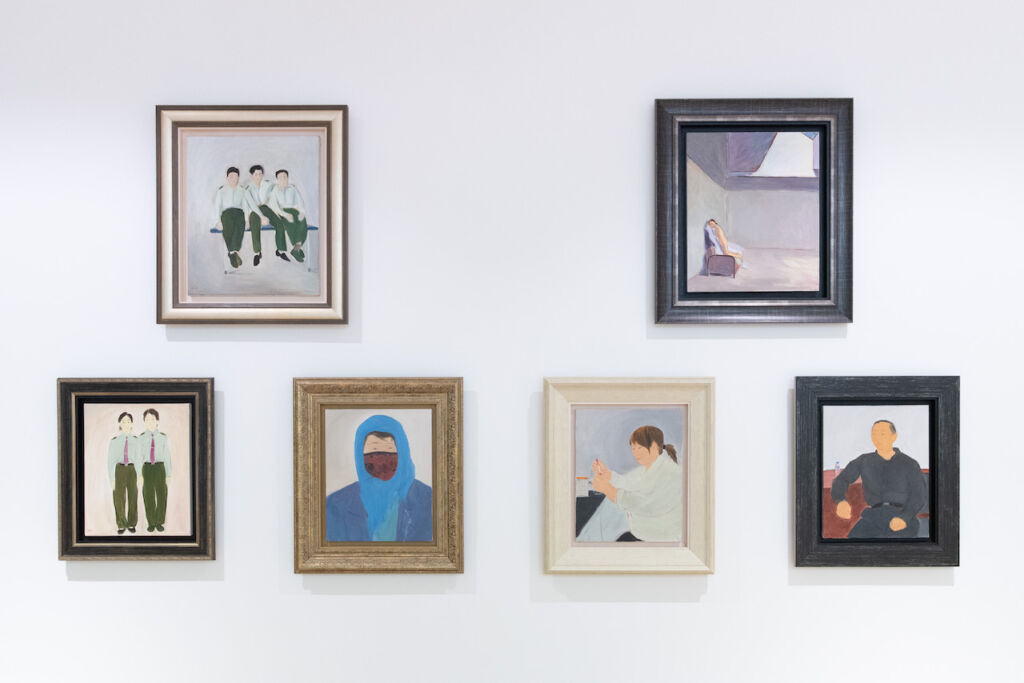 Tell us a bit more about your childhood and growing up with your siblings who are also artists. 
My grandfather, my father, and my mother are all painters. I grew up watching them paint, which I found interesting so I imitated how they paint and tried to daub on paper. When I went to primary school I officially started to learn to paint. My younger brother and sister had a similar experience. We all started painting in this family context. Whenever we have family gatherings, we talk a lot about art. But our paths in art are quite different, each of us has our own pursuit.
Why did you start painting?
Because of family reasons, we got in touch with art since we were young. Also thanks to the genes we inherited from our parents, we are sensitive towards a lot of pictorial elements and we're good at expressing them. Now we look back after decades and know that our choice was right.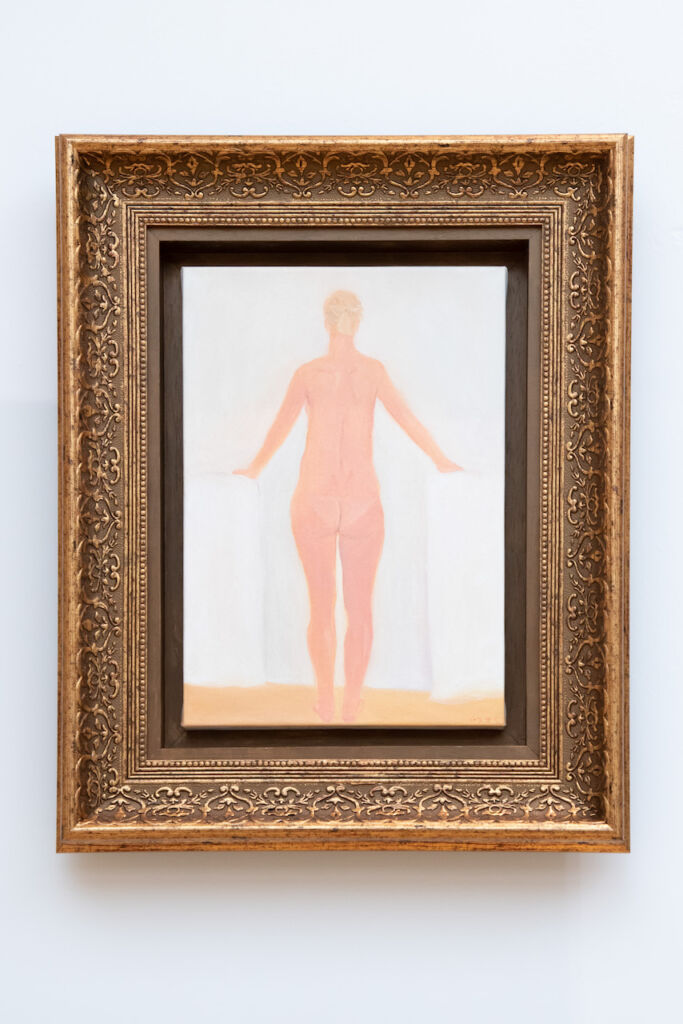 You are known to work with different mediums, which is your favorite and why? 
Ink painting, oil painting, print, sculpture, and watercolor are my usual mediums, it's hard to say which one is my favorite. I selected a respective medium according to the needs of expression. For instance, I use ink to express imaginative scenes in my head, I use oil to depict what I see with my eyes. Eastern and Western painting have presented different auras due to the medium. As a Chinese, I have an inborn sensitivity towards the medium of ink. It's inherited in our blood.
What are your day-to-day inspirations for your art?
My inspiration comes from nature. The ancient Chinese said, "We learn externally from the natural world, we seek internally from our hearts." This is a particular concept of Chinese observing from nature and expressing our inner self.
You are currently teaching at the Mural Painting Department, what is the most important lesson you teach to the students? 
The most important lesson to my students is copying Eastern and Western classical mural art. During the process of investigating and understanding the classic and traditional art, they can feel and internalize the eternal charm of traditional art. These beauties would not change over time. It lies at the core of their future development of art.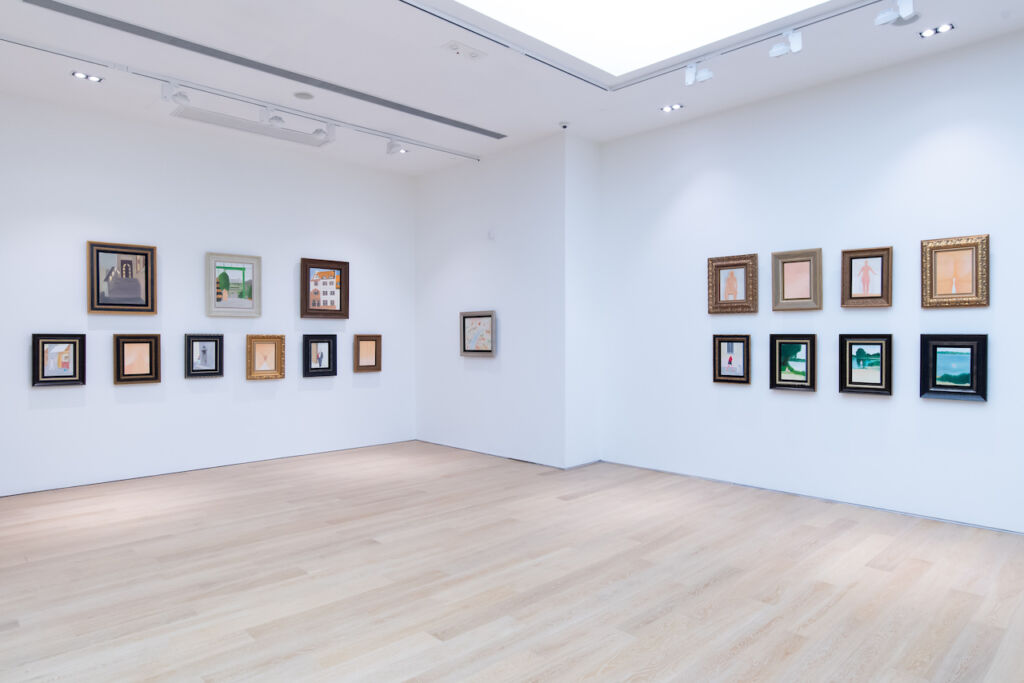 Which art movement do you best relate to? 
I like a lot of art movements. My art is difficult to be categorized as they involve methodologies of a range of mediums. The subject and motives of my paintings embrace both old and new, East and West, anything that interests me can be expressed with relevant imagery.
Who are the artists that have best inspired you? 
My teacher Lu Chen and Mr. Zhou Sichong. They are the most important artist and educators in modern art history. 
You will be showcasing 53 oil on canvas works at Tang Contemporary, which is your favorite work and why?
The 53 oil works in this exhibition belong to six different motives, Dunhuang from China, the Legation Quarter Hotel, and Winter in Beijing. Motives that involve overseas sceneries are "Aschaffenburg, Germany" and "Prague". They are incomparable from the content to the motif. They are an independent series. So from my perspective, each series is spectacular and important.
---
If you're in Hong Kong, head on over and check out his latest exhibition at Tang Contemporary Art, "Wu Yi Solo Exhibition – Snap of Life " which is on show from February 18–March 13, 2021
Opening hours: Tuesday–Saturday, 11:00am–7:00pm
Tang Contemporary Art 10th Floor, 80 Queen's Road Central, Central, Hong Kong, +852 2682 8289, www.tangcontemporary.com
Tags
Related Posts