Yes, it's that time of the year again–Lusofonia! When you don't quite know what you want to eat, why not try a bit of everything? Here are our suggestions for what to eat and drink at this year's Lusofonia Festival, perfect for any foodie in Macau.
Caldo Verde
There is really no direct translation for this Portuguese soup's name. Made of vegetables, caldo verde has it all: the smoothness of a creamy base combined with kale strips, giving this delicacy a refined taste.

Moamba de Galinha
This Angolan chicken dish (pictured above) has an exotic taste. It is seasoned with a series of spices and made of several vegetables, sometimes including sweet potatoes and okra. The warm weather in Macau and the international atmosphere of Lusofonia might just be the perfect time for you to try your first moamba.
Saffron Chicken Curry With Rice
With a coconut, chilli and spices-based gravy, curries are a very Asian dish but can differ widely depending on the country. The best ones definitely come from South Asia! Lusofonia features stalls by people from Goa, Damão, and Diu which plan to offer saffron chicken curry rice.

Cachupa
This is the most common dish in Cape Verde when one wants to cook something comforting and familiar for a special occasion. There are many variations, but it often consists of vegetables such as beans, tomato, cabbage, and corn, and several pork meats (including chorizo). The stew is considered a national dish.
Batar Daan
Ever had this Timor delicacy before? Made with corn boiled in coconut milk, pork meat and peanut, it's served with vegetables and has a unique flavour worth learning about and experience it. Head there on Friday to check out batar daan.
Cafriela
Hailing from Guiné-Bissau, this is a main featuring chicken, lemon, onion, black pepper, butter and served with a side of French potatoes. Being a bit lighter than some other dishes from our selection, choose it for kids or so. You too can take a bit from it!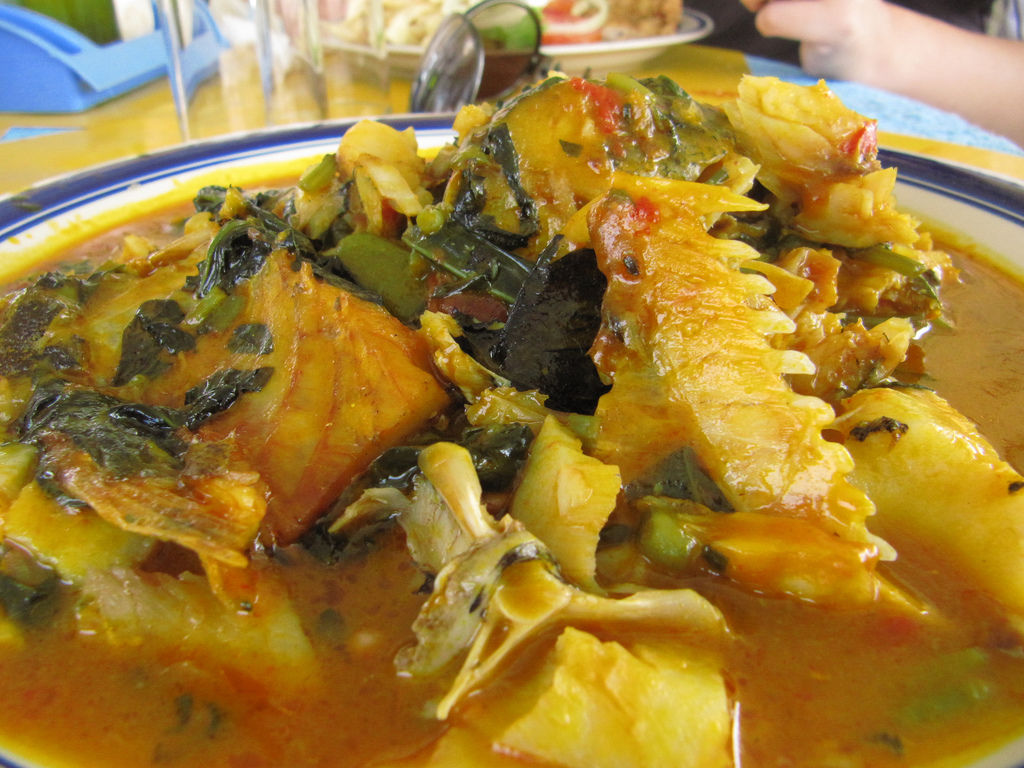 Calulu
This stew, usually made with dried fish or meat, tomato, okra, pumpkin, sweet potato, and spinach, is served with either a flour-based side dish or beans.
Brazilian Feijoada
This is Brazil's most typical dish, so you are pretty much in luck if you've never been there, but really want to know their food. A moist mix of black beans in a bacon and onion stew is served with sides of white rice and fresh orange, with the option to accompany all this with grilled picanha or other meat. Sounds great, right?
Authentic Grilled Chicken
Eating roasted chicken still hot from the grill has a very Portuguese feel to it. It is best served with French fries and a side of tomato and lettuce salad to keep the dish's freshness. Try seasoning the chicken with Tabasco for a sour and spicy kick!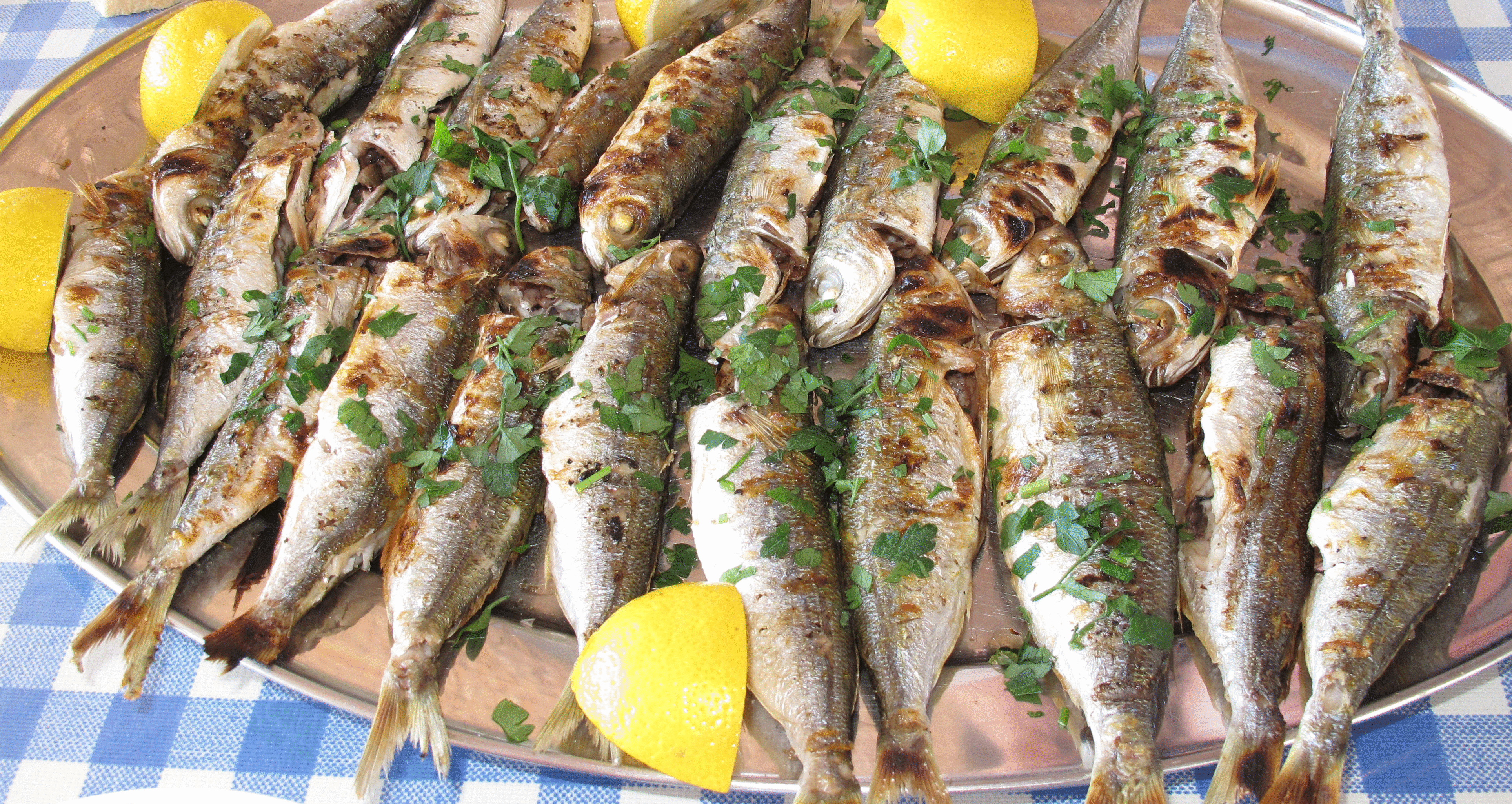 Sardines
Though it is a fish known worldwide, sardines are quite common in Portugal, mainly served grilled, and accompanied by vegetables, salad or boiled potatoes.
Besides the above mentioned delicacies, there is also an array of beverages to complement your meal, including Portuguese beer and wine (red and white), soft drinks, sangria, Licor Beirão (an alcoholic drink with an exotic flair created as a stomach medicine in Portugal during the 19th century), and the renowned Brazilian caipirinha. There is also serradura (cream and cracker dessert), egg pudding, crème brulée, and sweet rice (as the name indicates, it's a rice-based dessert seasoned with cinnamon).
---

The program of this edition of the festival is as varied as it was in previous years. Different booths of Portuguese-speaking communities from ten countries or regions, namely Angola, Brazil, Cape Verde, Guinea-Bissau, Goa, Daman and Diu, Mozambique, Portugal, São Tomé and Príncipe, Macau and East Timor, are set up, introducing their countries or regions' traditional music, photographs, arts and crafts, costumes, literature and gastronomy. On each day of the festival, performing groups from nine Portuguese-speaking countries and regions perform different styles of music and dance. Several local art groups will also perform at the Carmo Square. In addition, a temporary restaurant serving Portuguese flavors and dishes, namely typical Portuguese grilled food and specialties from the various Portuguese-speaking countries regions will be available.
When: Friday–Sunday, October 18–20, 2019
Where: Taipa Houses, Avenida da Praia, Carmo Zone, Taipa
How much: Free admission
Tags
Related Posts