Whether you are visiting Macau for the first time or you've been a long time resident, this is a place that is truly wonderful and has something to explore at every turn. In this day and age, reading a physical book has seemingly gone out of fashion. However, there's something quite romantic about reading a book, breathing in the smell of the paper and the texture of the pages under your fingers. For those who want to understand why we love this bustling city we live in, here're some great books about Macau.
"Macao—People and Places, Past and Present" by Jason Wordie
(See featured image above)
Wordie views the history and changes of Macau through several different lenses–physical, geographical, chronological, and cultural. This book is a must for any serious Macau book collector! We love it at Macau Lifestyle and often refer to it for inspiration on historical article ideas. It's not so much a general survey history as it is an in-depth exploration of locations and regions around the territory.
Visit the author's personal site to buy his books (including "Macao—People and Places, Past and Present", which costs HKD $395), and stay updated with the latest news.
"Everything in Style: 'Harriett Low's Macau'" by Rosmarie W. N. Lamas
This book is an abridged version of historical diary entries and tells the story of foreigners trading with China. Harriett Low, a young American woman, accompanies her aunt and uncle, a trader from Salem, Massachusetts, to Macau. At this time, traders were permitted by the Qing government to travel up the Pearl River into Guangzhou (Canton), but the families of traders were required to remain in Macau. Harriett Low and her aunt lived in Macau for four years, and during this time Harriet kept a diary of her life. Editor Rosemarie Lamas extracts parts of the entries to create a detailed account of Macau society during this time.
"Everything in Style: 'Harriett Low's Macau'" is available from Hong Kong University Press for HKD $195 and from Amazon at USD $44
"The Defences of Macau" by Richard J Garrett
Garrett highlights the many types of defences that once protected Macau, from the forts to the ships and weapons to cannons. The facilities, soldiers, and sailors, are all detailed in The Defences of Macau as well. All the equipment and facilities–such as the forts, cannon, and small arms–were a familiar part of society for hundreds of years and a significant part of Macau's heritage. A great read for anyone looking to grow their military knowledge of Macau.
Learn more about the author at his personal site here. "The Defences of Macau" is available from Hong Kong University Press for HKD $225
"Macau—History and Society" by Zhidong Hao
The book highlights fascinating analysis of some controversial topics, from sovereignty to current social problems, covering a lot of ground. An interesting and insightful look at Macau's history and society, in English, from a different perspective. This is an essential piece for those looking to finish their master thesis or a less lengthy piece on the city's history. With simple and clear information, it gives the reader a complete – and not boring – notion of how society, demographics, politics and economics changed in the past years.
"Macau—History and Society" is The Chinese University Press and Hong Kong University Press and costs USD $35.
"Macanese Cuisine—Origins and Evolutions" by Antonio M Jorge da Silva
This book describes the origins of Macanese cuisine and the story behind many of the dishes. From Bebinca to Capela, this book covers it. Many of the recipes were transported in the notebooks and memories by those who emigrated. Today, not only young Macanese but everyone can enjoy the recipes in this book and try cooking them the old way. It's interesting to find out so many Portuguese look alike recipes are spiced, colored and made more exotic through the combination of spices and local ingredients which can only be found in certain parts of Asian.
"Macanese Cuisine—Origins and Evolutions" is available from the International Institute of Macau for MOP $240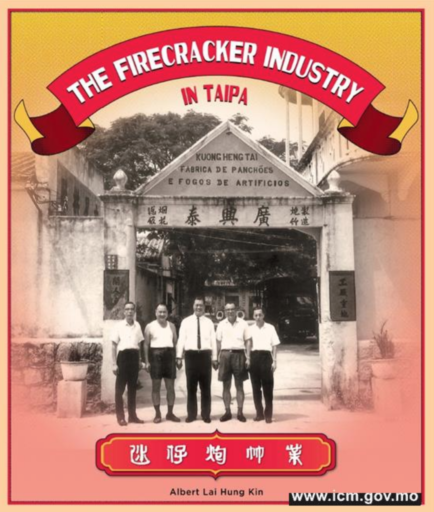 "The Firecrackers Industry in Taipa", by Albert Lai Hung Kin
This is an essential book if you are looking to know more about one of Macau's most important industries from back then. While roaming through Taipa Village, one can't stay indifferent to the huge and long painted white and yellow wall. It used to be one of the city's most relevant firecrackers' factory, now left abandoned after shutting down. This book comes to the rescue, with  full and explanatory texts together with colorful images from back then.
"The Firecrackers Industry in Taipa" is available at the Public Information Centre, Macao Cultural Plaza, the Archives of Macao and the Kun Iam Ecumenical Centre for MOP $200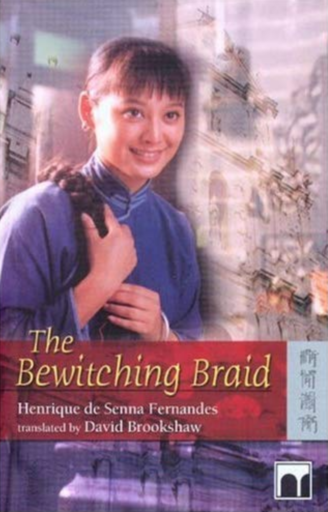 "The Bewitching Braid", by Henrique de Senna Fernandes
It's a shame that literature made in Macau and by local authors is not widely translated, because English speakers might be missing out on a lot of good stuff. Thankfully, "The Bewitching Braid" has been translated into English so everyone can appreciate one of the few novels written by one of the best Macanese writers, Henrique de Senna Fernandes. From a prominent local family, Henrique dedicated his life to the written word, be it in the form of poetry or prose. This is a very well known and acclaimed novel about relationships between the Eurasian, Macanese and Portuguese in a city that still hasn't grown to what we see today. Besides the story itself, it's very interesting to read about references to people and places that no longer exist, taking the reader down through the writer's memory lane.
"The Bewitching Braid" is available online at Book Depository for € 15,22 and from Amazon at USD $29

"Pilgrimages – Memories of Colonial Macau and Hong Kong", by Maria Ng
According to the summary on Book Depository, the author "candidly depicts many humorous and painful episodes navigating family politics and her intercultural pilgrimages from adolescent romances to professional life". More than a journey, this book takes the reader to a place in history full with an individual and testimonial hint. It's nice to read historical and political essays and informative books as well as novels, but this one combines personal experiences and history in depictions of the past one can still relate to due to Macau's special status.
"Pilgrimages – Memories of Colonial Macau and Hong Kong" is available on Book Depository for € 17,90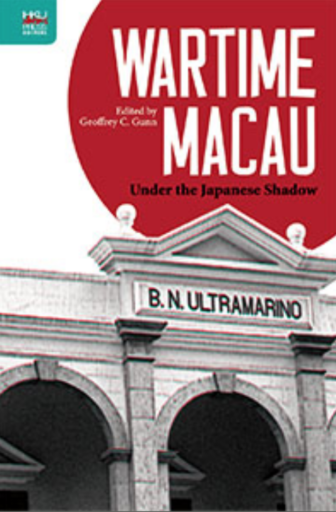 "Wartime Macau – Under the Japanese Shadow" Geoffrey C. Gunn
If war and battle is a matter that interests you as much as Macau history, this is the perfect piece of literature. Easy going, with complete and clear information, it explains facts about how both regions (Macau and Hong Kong) avoided involvement in the Second World War. However, with the conflict taking place a few hundred of kilometres nearby, consequences were only natural. "Drawing upon archival materials in English, Japanese, Portuguese, and other languages, the contributors explain how, under the high duress of Japanese military agencies, the Portuguese administration coped with a tripling of its population and issues such as currency, food supply, disease, and survival", its summary explains.
"Wartime Macau – Under the Japanese Shadow" is available at Book Depository for € 31,13, but also at Hong Kong University Press (HKD $390) and Wook (€48,55).
A note on availability–some of these books can go in and out of print, especially those published by university presses. Regardless, there are bookshops around Macau, and Hong Kong, where you can often find a particular title even after it is officially "out of print" so don't despair. There are many bookstores stocking English titles, but we always recommend beginning your search in the Portuguese bookshop, just a short walk from Senado Square.
Livraria Portuguesa 16 R. de São Domingos, Macau, +853 2851 5915, www.facebook.com/portuguesebookshop
This article was originally written by Adrian Coronado in April 2017 and updated by Leonor Sá Machado in July 2019.
Tags
Related Posts