Macau is a historical city with many stories about places we bet you've not heard or even know about. Don't worry because we'll be telling you about some of them. A few of them had relevance in the past and still remain standing while others have been demolished, but were kept in the annals. You won't have to dig very deep to find out the history on Mount Fortress, the Ruins of St. Paul's, or A-Ma Temple but here are a few off the trodden path places with an interesting history that you should know about. Read on and find historical stories about places in Macau like the century-old Popular Pharmacy in Senado Square, or the Ricci School, set in Avenida da República.
Popular Pharmacy
(See featured image above)
With a history going back to 1895, Popular Pharmacy–Farmácia Popular as it's originally called–belongs to the only integrated provider of healthcare products and services in town, Grupo Popular of the HN Group Limited. Popular Pharmacy was the first western-style pharmacy in Macau, which provided appointments with pharmacists from Portugal. Founded during the Chinese Qing Dynasty (21st year of Guangxu Emperor's reign), at the start, most customers were expats, as local residents relied mostly on Chinese medicine.
Still operating–in a building with a history of more than 400 years–this institution was founded by Macanese man, Henrique Pedro Nolasco da Silva, a pharmacist who studied this trade in Goa, then a Portuguese-ruled state as well. His father was always an influential person in Macau's history: he presided over Leal Senado (municipal council), was the chairman of the Holy House of Mercy, amongst other important positions. The business stayed in the family for generations until 1983, when a Hong Kong group bought 90% of it. The Nolasco da Silva family later sold their 10% and the pharmacy opened new branches all over the city. A spokesperson for the company said, a few years ago, that they'd keep the building's design and colors to maintain the culture alive and preserve this piece of Macau heritage.
Next to the pharmacy's building, there was a notary office that the owner was renting out to the Holy House of Mercy. In 2016, they decided to rent it to Popular Pharmacy. The purpose is to turn this spot into a kind of museum regarding the creation and history of the pharmacy.
Popular Pharmacy 16 Largo do Senado, Senado Square, Macau, www.popularpharmacy.com
Flora Palace
Built in 1848 on the grounds of the Palace Garden and designed by Macanese architect José Tomás de Aquino, Flora Palace was bought by the government at the end of the 19th century to be used as a summer house for the governors. However, it doesn't exist anymore. The garden was owned by priest Vitorino José de Sousa e Almeida, then by the government, and Sir Robert Ho Tung at some point before getting back to the local administration. In 1918, when it no longer serves the abovementioned purposes, it was transformed into a school.
People were appalled when, in the 20s, an explosion–involving 30 tons of gunpowder–destroyed the palace. It was 1931 and there are numerous statements online regarding this happening. "The explosion took place at 5:35pm, when everyone in the city was still asleep, waking up with what was the loudest noise ever heard in Macau. Some assumed it had been an earthquake, others a strong electric spark and everybody was quite far from the gravity of what had happened", one could read on the edition of August 15, 1931, of the Jornal de Macau.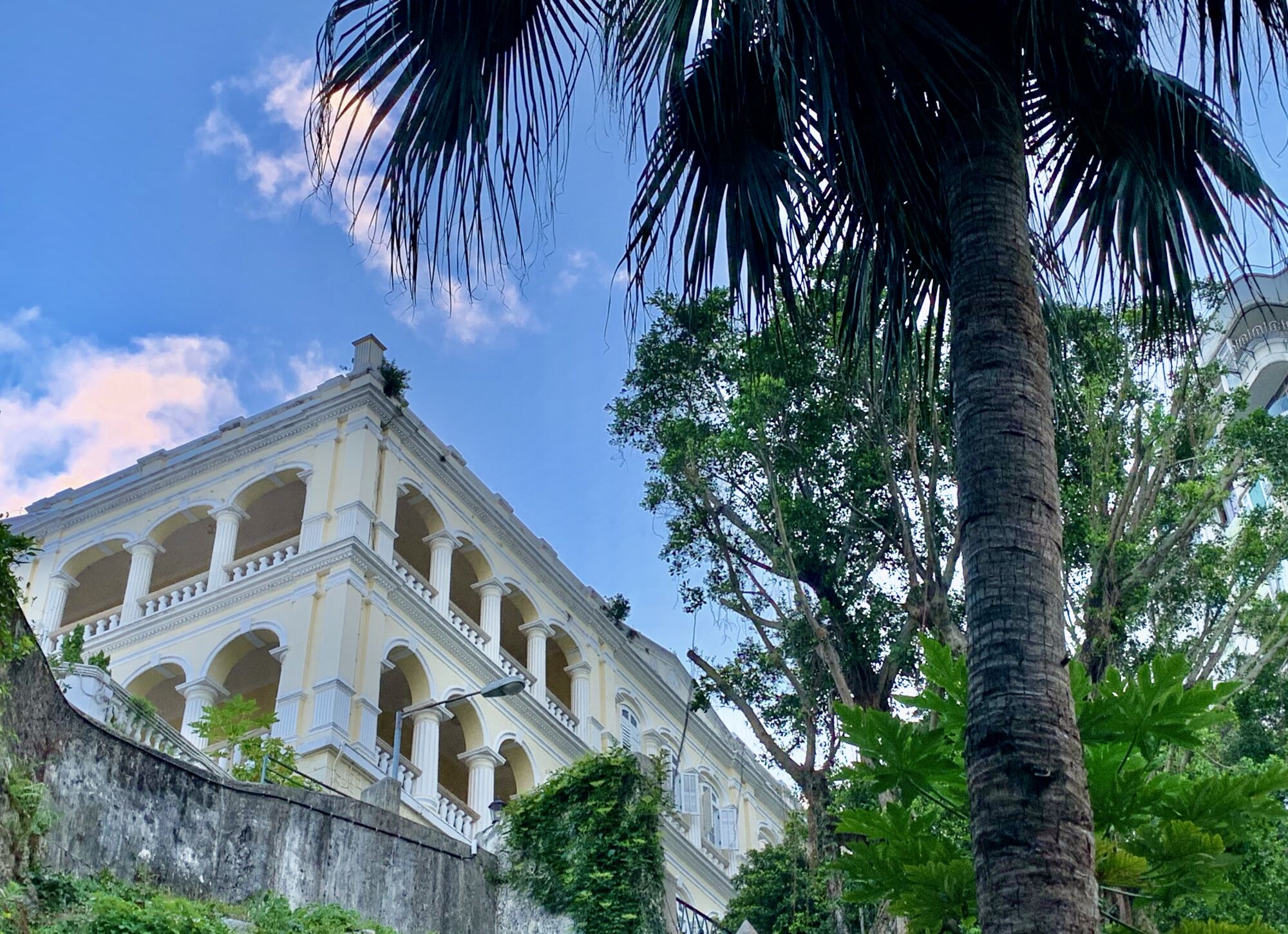 Our Lady of Bom Parto Fortress
This was one of Macau's most important fortresses. Facing a large portion of the sea–where we can now see Nam Van and Sai Van lakes–it helped to defend the city from foreign forces. It's believed to have been the first-ever fortress to have been built in the city and has been around even before the Dutch invasion of 1622. Jointly with the São Pedro and São Francisco fortresses, it was the island's south main means of defense. It was also the main defense line of the Inner Harbour, along with the São Tiago da Barra Fortress. It was revamped in 1775, and eight cannons were installed.
Abandoned in 1892, it's now part of the Portuguese consul's residence, the former Bela Vista Hotel. The fortress is best seen from the other side of the road, where one can enjoy a 180-degree view of the structure. Although not open to the public, it's a sign of the times and of the presence of westerners in Macau.
Our Lady of Bom Parto Fortress Calcada do Bom Parto, Macau, www.culturalheritage.mo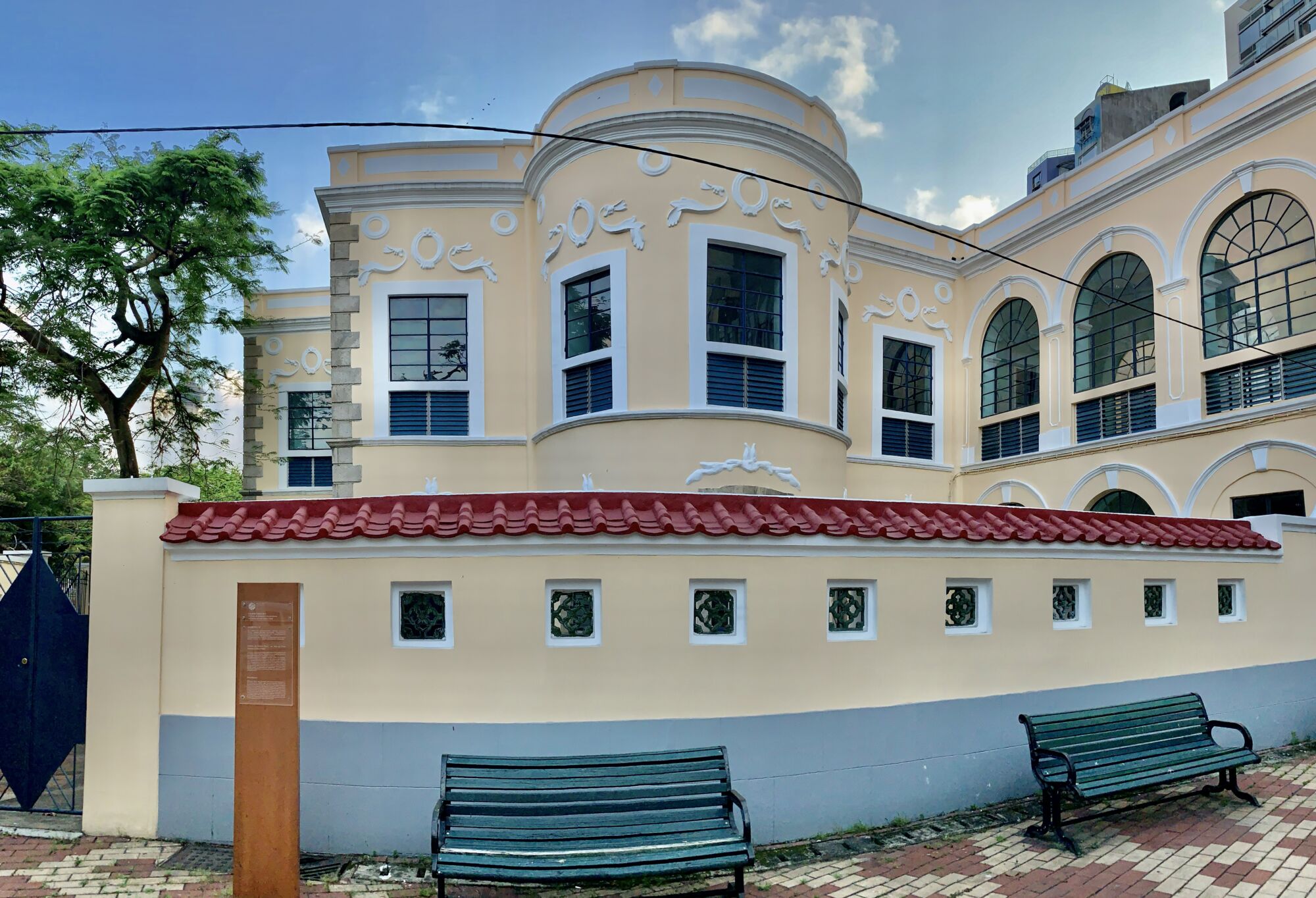 Ricci School
With architectonic and historic interest, this building is considered a piece of Macau heritage under the category of "isolated buildings and remains of buildings that constitute representative documentation of ancient populations or times of Macau History". Visitors are not permitted, but one can still enjoy its beautiful design from the outside and know more about its history.
Built in 1868, it started as the headquarters of the company, Jardine Matheson. Afterward, it was turned into a residential home before it became a Ricci primary school, in 1955. Founded by Jesuit priests who arrived from China, it was meant to teach the children of less fortunate families. The decorations, sculptures, and other details are very typical of the popular baroque style of those times.
Ricci School Rua da Praia do Bom Parto, Macau
Street Vendors
These are quite scarce nowadays, but we can still spot a few fixed vendors at the intersection of Rua dos Mercadores with Rua dos Ervanários, as well as behind the Red Market. Although less noticeable since the city started growing so much–vertically and in density–these people played an important role for many years up to the 80s in the territory. When going out and strolling alone wasn't an option for educated women from upper classes, street vendors were their way to obtain the best products and services, especially when at home.
All sorts of things were sold: from hairdressing, barber or shoes polishing services, fresh drinkable water (which they would transport on buckets on their backs), towels and so many other things! There were also vendors who had a fixed place, mostly got together close to Senado. People would go there to buy cutlery and other kitchenware, especially those made of metal.
Colégio Santa Rosa de Lima (School)
If you're curious about historical stories of Macau, Colégio Santa Rosa de Lima is one of the places to look into. The history of Santa Rosa de Lima–now known as one of Macau's most relevant schools–goes back to 1622: the oldest records let us know part of grounds' walls and staircases were built then. Ten years later, a group of Clarissa (a religious Catholic order) nuns from the Philippines established themselves here, the structure becoming known as the Santa Rosa de Lima Convent. Unfortunately, the convent area was destroyed by a fire in 1824. Another known use of these grounds was a shelter for orphaned children. It was bishop D. João Paulino de Azevedo e Castro who put the Franciscan Missionaries of Mary (another religious Catholic order) in charge of managing the place. These nuns came to Macau in 1903 and established themselves here.
However, just a few years later (1910), all religious orders were mandated to leave Macau, and these nuns founded another school in China, just to return to our city in 1932 and continued managing the private school. It started by offering education in Portuguese, to which English was later added. The third and last section was the Chinese one, in 1933. All happened in the same building until 1975, later being divided. Presently, the Chinese section is located at Rua de Santa Clara (close to Macau Cineteatro, S. Francisco Garden, and Rua do Campo), and the English section stands in Avenida Dr. Rodrigo Rodrigues, in the NAPE area. The Portuguese section–the first to exist–disappeared in the mid-90s. This school still exists and kids can be seen all around the city wearing the traditional blue and white uniform.
Colégio Santa Rosa de Lima Rua de Santa Clara, Macau, +853 2871 3702
367 Av. do Dr. Rodrigo Rodrigues, Macau, +853 2857 3619
Tags
Related Posts