For fans of all things vintage and retro in Macau, Collectore is a vintage shop full to bursting with things to discover. Whether you're a collector or just a fan of yesteryear, Collectore is a great addition to a city that's all new and shiny. Situated in the cute and modern neighborhood of St. Lazarus, it is on the same street as its "mother shop", Vintage Market.
Also read: Where to Shop Vintage in Macau
St. Lazarus district has been revamped over time, slowly becoming a very hip area of our city, with lots of interesting fashion and clothing stores–mainly clothing, shoes and accessories from South Korea–but also cultural activities and events, especially at Albergue SCM. Besides these, there's also a music school. Narrow streets are filled with Portuguese-style cobblestones, almost seeming like you really went back in time. There's also St. Lazarus Church and beautiful colonial buildings to check out.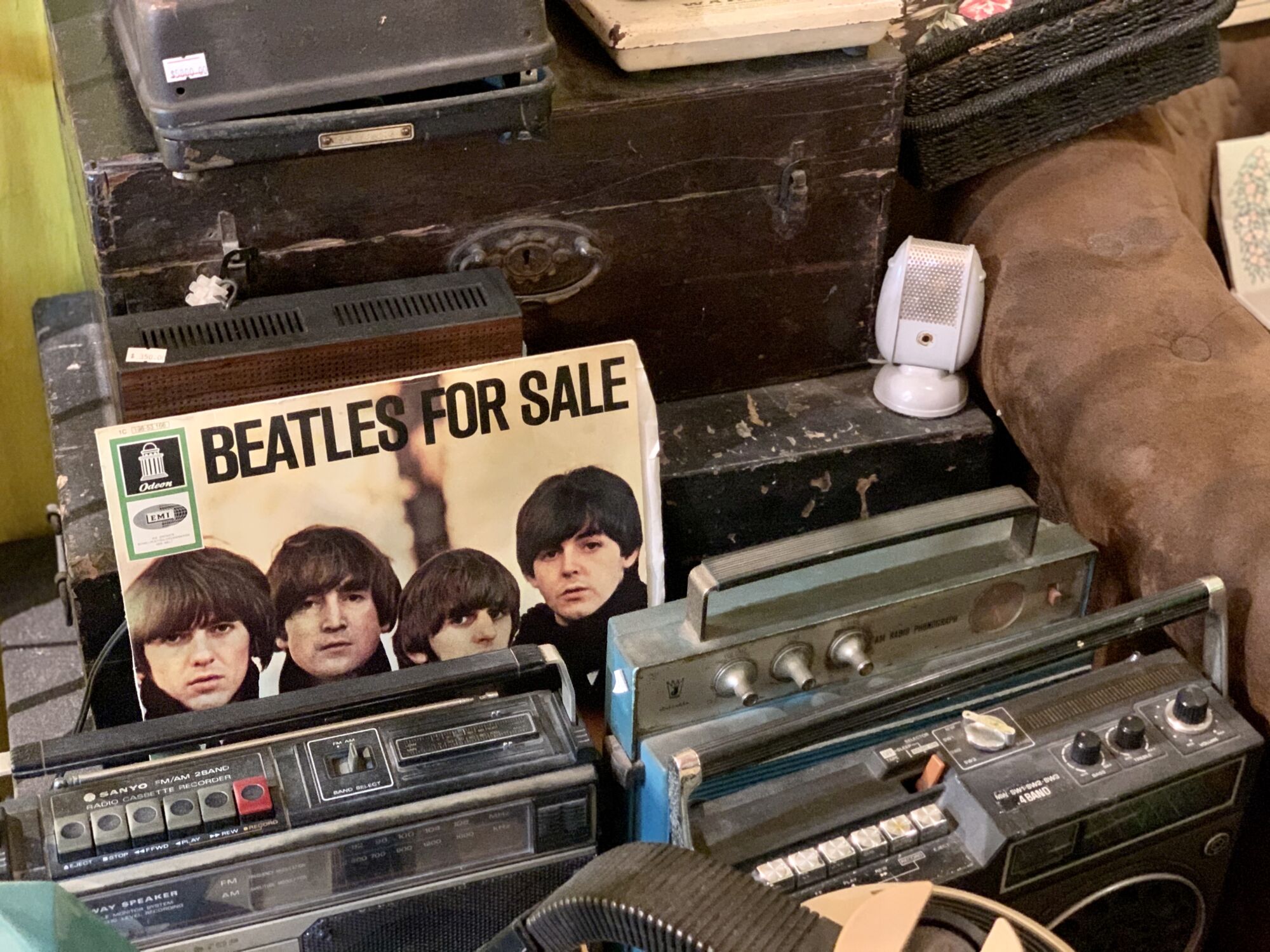 Grandmother's house
Collectore is the perfect place to have a browse whether you're buying vintage items for your home or gifts to remind your friends of Macau. It feels like you're hanging out at your grandmother's house, full of wonderful old things waiting to found. That's exactly what's so charming and lovable about this shop.
It is also a different reality compared to the city's usual hustle and bustle. The shop has rare collectors' pieces like vinyls, crockery, lamps, posters, cameras, and more. Almost everything in the shop is for sale but do be warned that not all items are price tagged.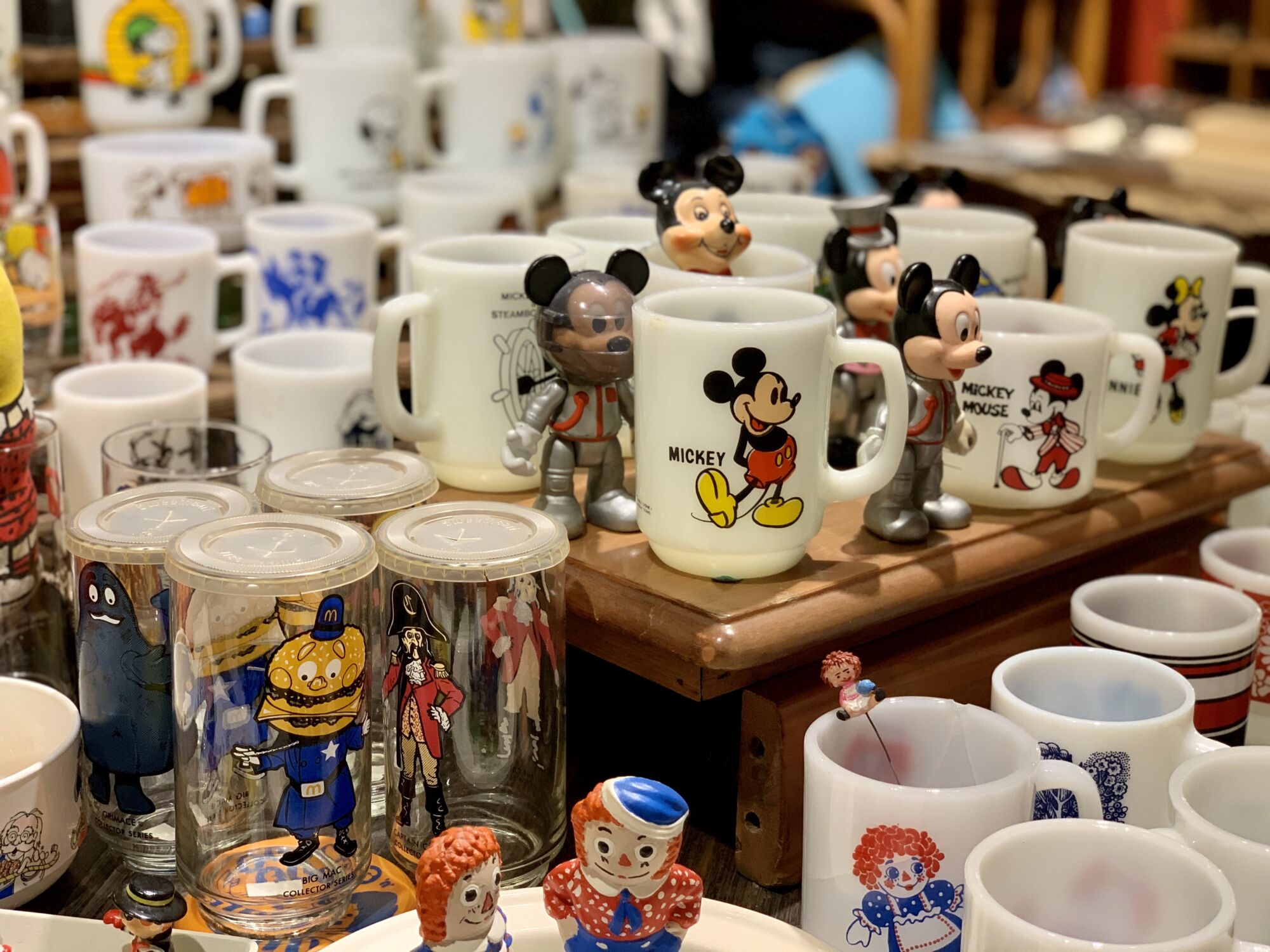 A Collector's Craze
Something you might not know is how valuable antique McDonald's Happy Meal toys are! The more well-kept and rare, the higher its market value! Coca-Cola fans are in for a treat because there are also vintage bottles and ashtrays waiting to go to their new home. The couple who owns these shops are truly passionate about vintage items and imports most of them from European countries.
There are also contemporary pieces created by local artists, such as CROZ (Camera Crossover Collections), by Hylé Designs. This brand made a build it yourself camera that you can build at home by following the instructions. The final result? You end up with a wood encased digital camera embedded with a USB cable so you can download your pictures immediately!

Vintage Coffee
Okay not exactly vintage but if you enjoy coffee, there is freshly-brewed coffee available here along with some snacks. Keeping to the theme, these are served on vintage trays. They also have original hot dogs–with mashed avocado, another one with Chinese noodles on top–and some interesting takes on fresh beverages!
The next time you're out and about in the city, take a detour to their shop and step away from modern times. Macau has so much more to offer than gambling, neon signs, and shiny buildings!
---
Opening hours: Monday–Friday, 3:00pm–9:00pm, Saturday–Sunday, 2:00pm–9:00pm
Collectore 15B Rua de S. Roque, Macau, +853 6677 7527, www.facebook.com/macauCollectore
Tags
Related Posts